Food spells memories, for all of us. But there are some dishes, the very thought of which opens an overwhelming floodgate of memories. This dish does that to me!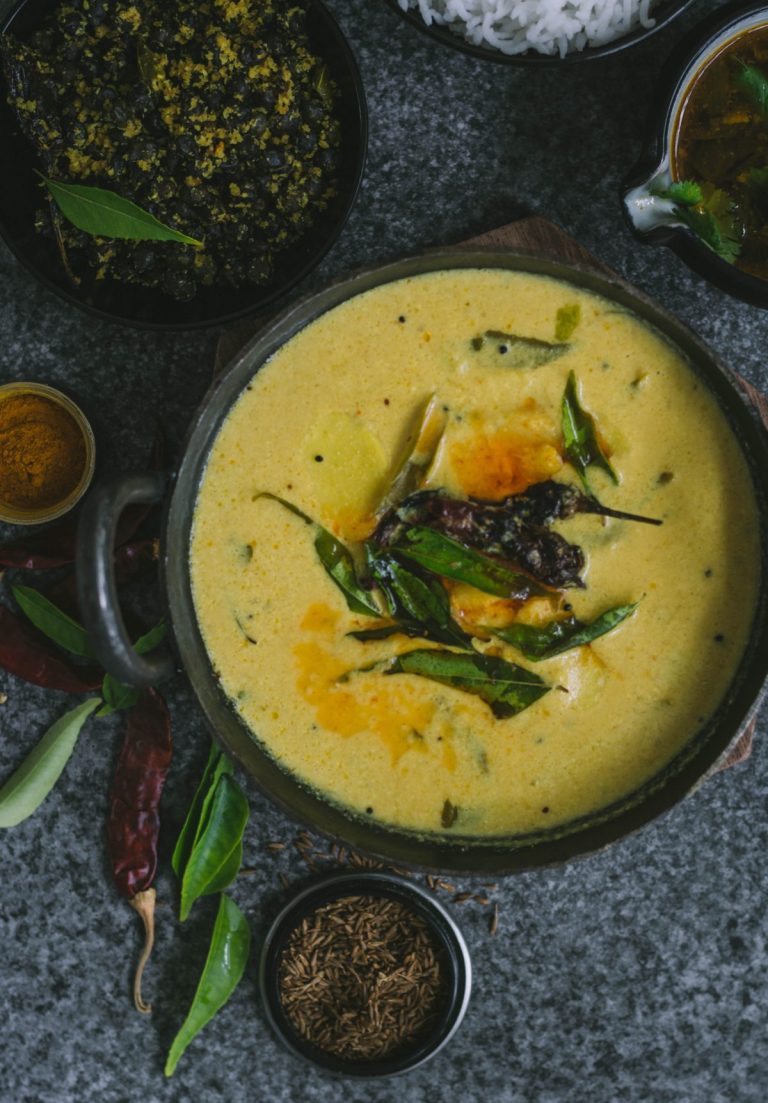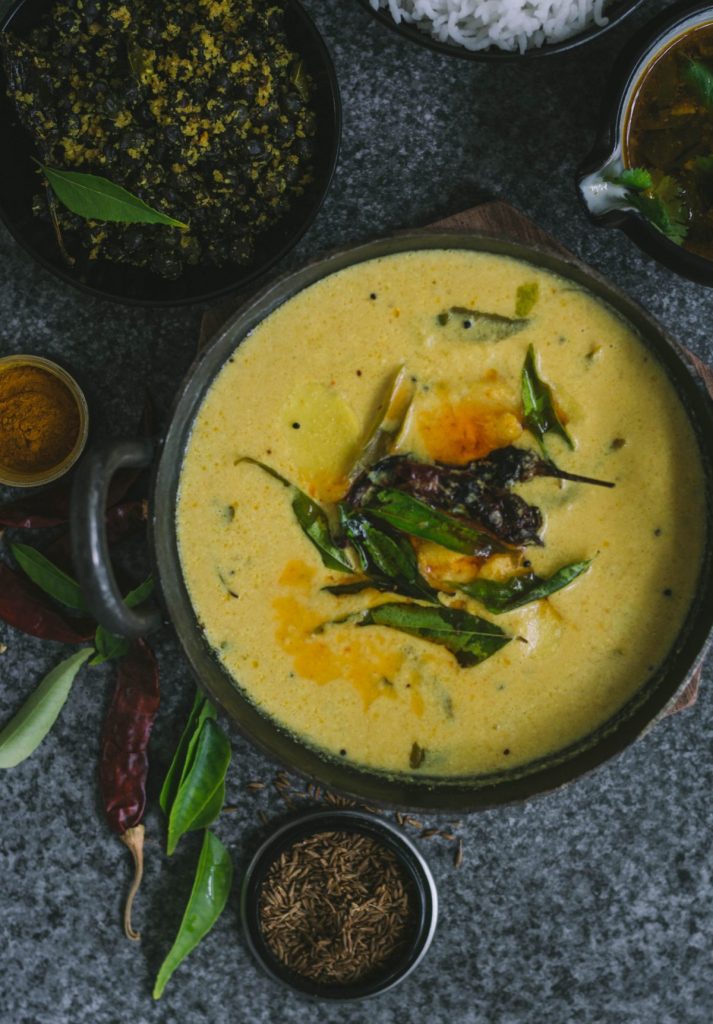 I have eaten this baby taro in spicy yogurt curry, (otherwise known as chembu moru curry in my native language) as long as I can remember. Though I am a great veggie lover, there are a few which are my strong favourites of which taro or arbi features at the top.
All through my childhood, my mum used to prepare this traditional Kerala curry which goes perfectly with steamed white rice; add a side of fried fish and it is bliss on a plate. (I am sure the 'Mallus' are drooling at this stage).
But once I left home for higher studies, this dish became a rarity in my life. I used to crave like crazy for this chembu moru curry but to no avail. I still remember distinctly the first vacation when I went home and my mum had made this for lunch. I sat there with an overwhelming feeling looking at my plate, not wanting to finish the meal wondering when I will get to eat it next. Even though I was so grateful to my mum for understanding my hidden desires, I never even thought of thanking her on that day. A simple thanks would have made her so happy, but it took me years to learn the art of saying 'thanks' to my parents.
And every vacation, this dish would be a feature on the day I arrived home or at least the next one. Even after marriage and learning to cook this dish, my dad would source these for my mum when he knew I was visiting saying 'she likes it so much, make it for lunch' much to the chagrin of my siblings (they do not share my enthusiasm for this taro in spicy yoghurt curry).
It's a little hard to find the same variety of baby taro as used in Kerala, and I have to rely on the frozen ones. I have tried this dish with the locally available taro which tastes delicious too but whenever the memory strikes, I have to make the same using the frozen ones.
And every single time, I make it today and feed my son, I say a silent thanks inside to my parents for showing their love in such simple ways.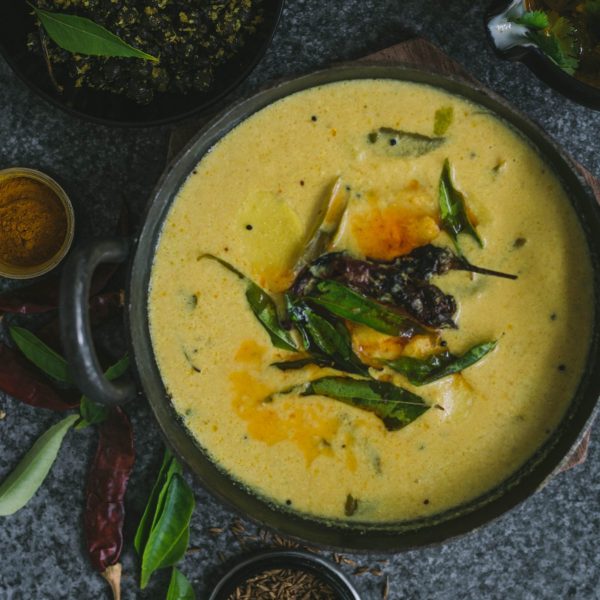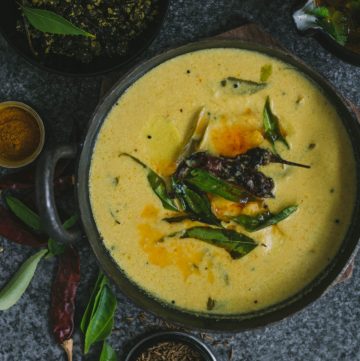 Print Recipe
Chembu Moru Curry
Ingredients
200

gm Baby Taro/Arbi /Chembu; peeled and diced

2

cups

yoghurt/curd

thick curd which is not too tart is best

4

tbsp

grated coconut

¾

tsp

Red chilli powder

¼

tsp

Turmeric powder

3

sprigs Curry leaves

2

cloves

Garlic

½

tsp

Jeera/cumin seeds

½

tsp

Mustard seeds

3

Dry red chilli

2

tbsp

Coconut/vegetable oil

Salt

to season
Instructions
Cook the chembu/arbi pieces along with red chilli powder, turmeric powder, salt and half of the curry leaves in a deep pan or pressure cooker.

Blend curd, coconut, jeera and garlic with a little water (the consistency has to be creamy and slightly thick, not runny)

Once the arbi/chembu has cooked, add the curd mixture and bring to boil; remove from heat.

Meanwhile, make a tadka using mustard seeds, curry leaves and dry red chilli and add this to the above.

Serve hot with steamed rice.
Do you have a special dish like this in your life? Which one would it be?