The cottage pie is a British classic; often referred to as the poor man's food, it is essentially a meat pie with a mashed potato crust.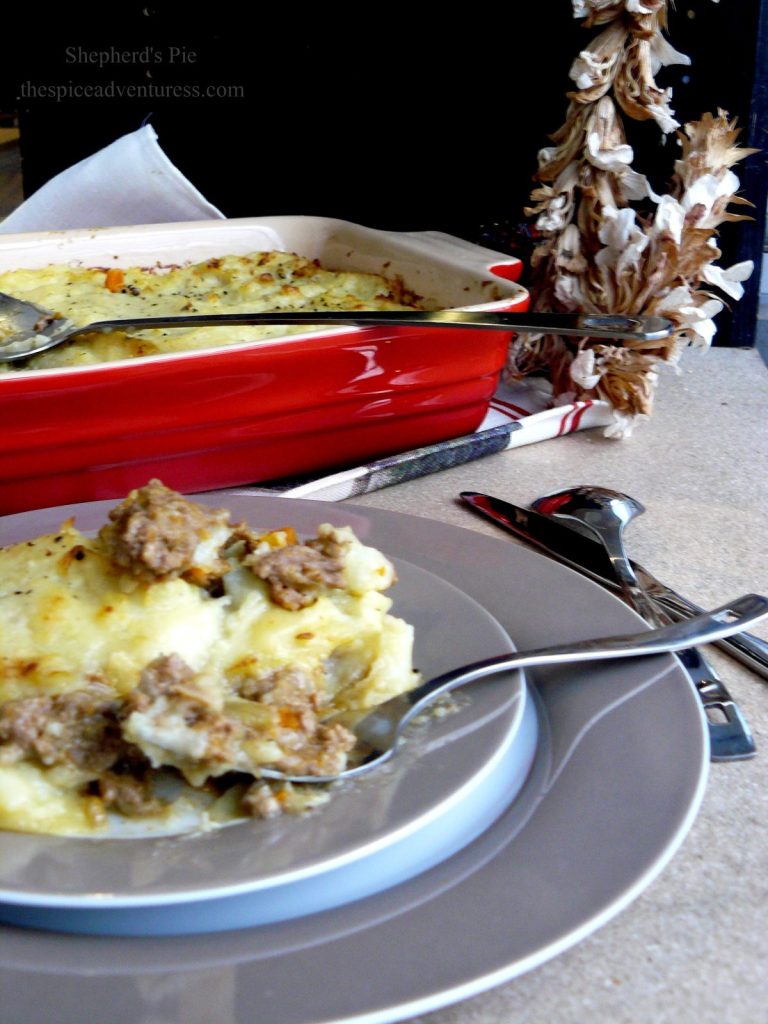 Believed to have originated in Scotland, the cottage pie has gone down the annals of food history as a British or Irish classic. Initially referred to as cottage pie, the dish began to be called shepherd's pie when lamb mince began to be used instead of beef.
A no-fuss, simple, hearty meat dish which was exclusively eaten by the working class. I love to cook such classic dishes, not just for the sake of keeping the tradition alive but for the fact that these dishes have a story to tell reminiscent of a bygone era.

Potatoes were the only source of carbohydrates affordable to the rural workers and hence were used liberally in those days. There are historical suggestions that this type of meat pie was common in many other countries, especially with a pastry crust.

Today, you would find the shepherd's pie/cottage pie on the menu of most pubs in the UK. A popular dish in Australia and New Zealand too, but the NZ calls this dish a 'potato top pie.' Though a classic meat dish, you can do a vegetarian version too using lentils, soya or chickpeas instead of the meat.
In fact, there is no dearth to the variations these days but I wanted to keep it simple and experience it like how the cottage pie would have been made centuries earlier.

I must admit that I did use more black pepper. In those days, pepper was black gold and was unknown the working class of Britian but today, we have it in plenty and take it so much for granted. And a bit of heat in the form of garam masala, to lift up all the flavours.

Like mentioned, you can use beef or lamb mince to create this shepherd's pie and here is how you should make it;

Recipe Courtesy – Coles Magazine