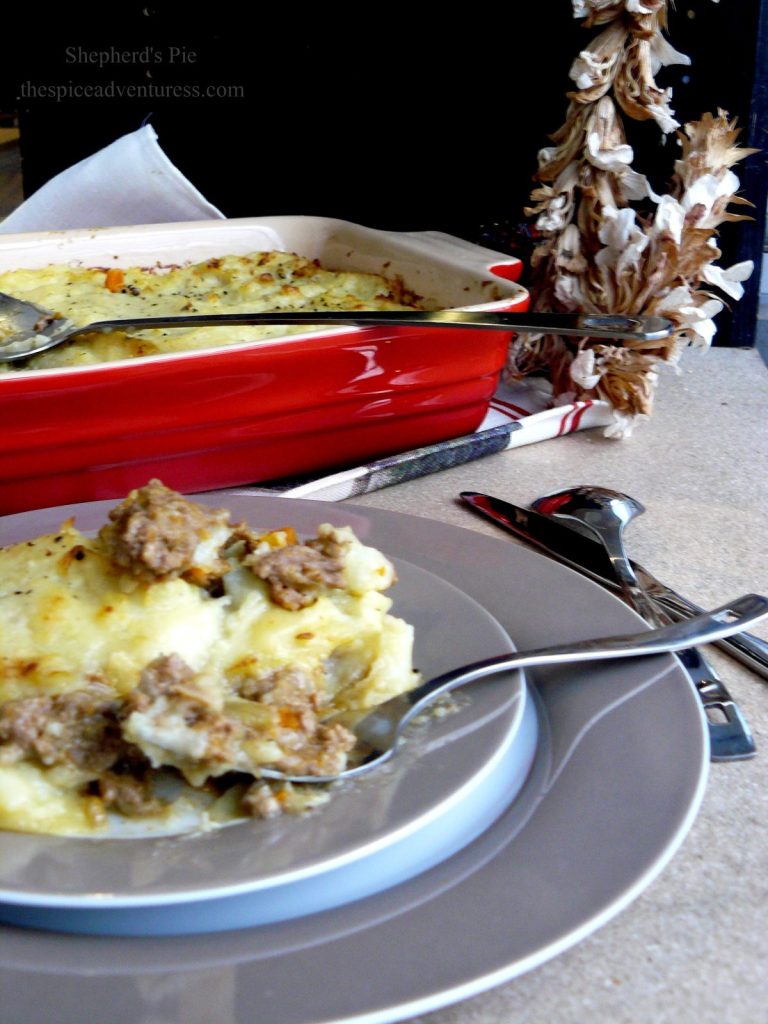 The cottage pie is a British classic; often referred to as the poor man's food, it is essentially a meat pie with a mashed potato crust.

Believed to have originated in Scotland, the cottage pie has gone down the annals of food history as a British or Irish classic. Initially referred to as cottage pie, the dish began to be called shepherd's pie when lamb mince began to be used instead of beef.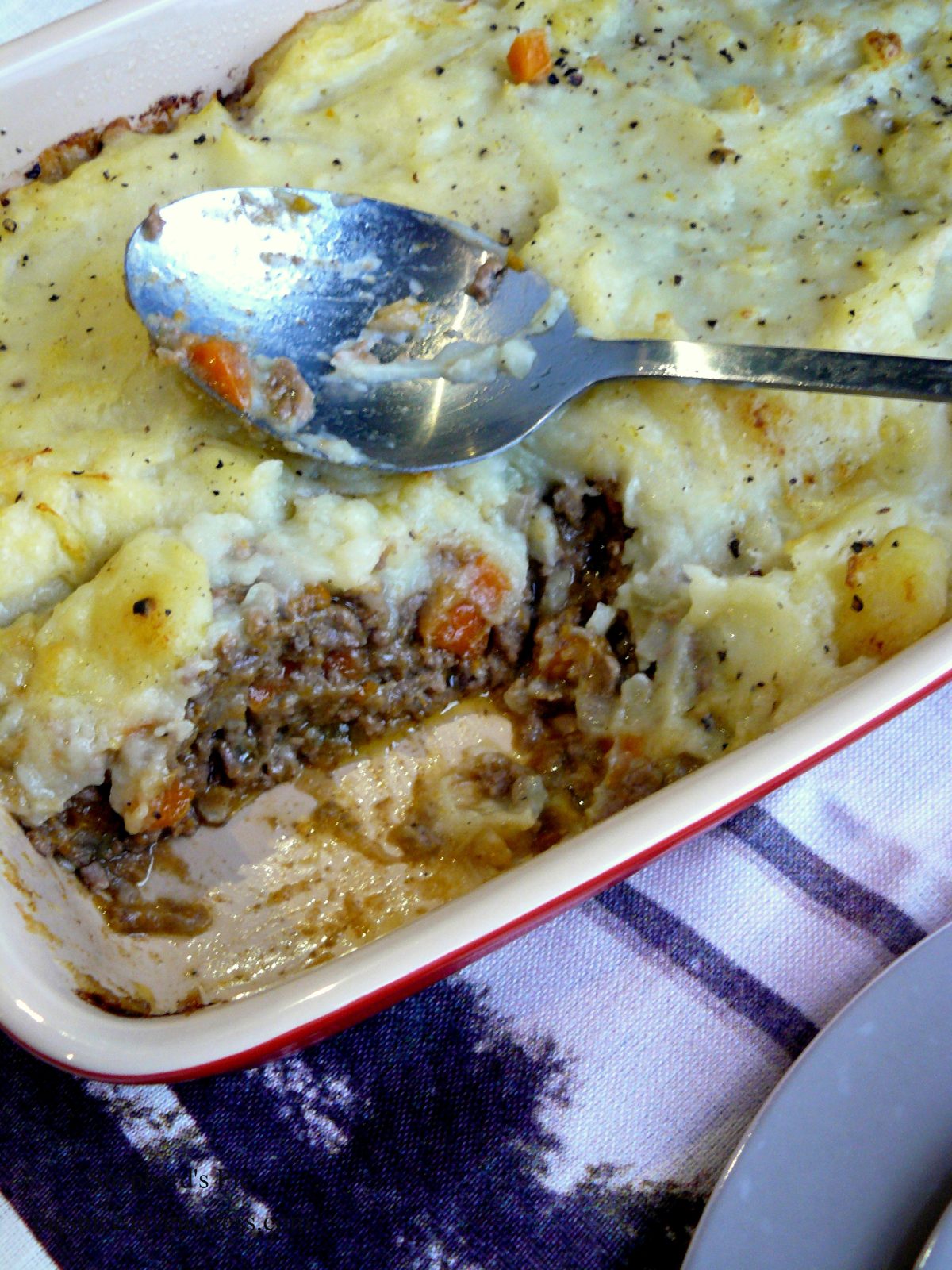 A no-fuss, simple, hearty meat dish which was exclusively eaten by the working class. I love to cook such classic dishes, not just for the sake of keeping the tradition alive but for the fact that these dishes have a story to tell reminiscent of a bygone era.

Potatoes were the only source of carbohydrates affordable to the rural workers and hence were used liberally in those days. There are historical suggestions that this type of meat pie was common in many other countries, especially with a pastry crust.

Today, you would find the shepherd's pie/cottage pie on the menu of most pubs in the UK. A popular dish in Australia and New Zealand too, but the NZ calls this dish a 'potato top pie.' Though a classic meat dish, you can do a vegetarian version too using lentils, soya or chickpeas instead of the meat.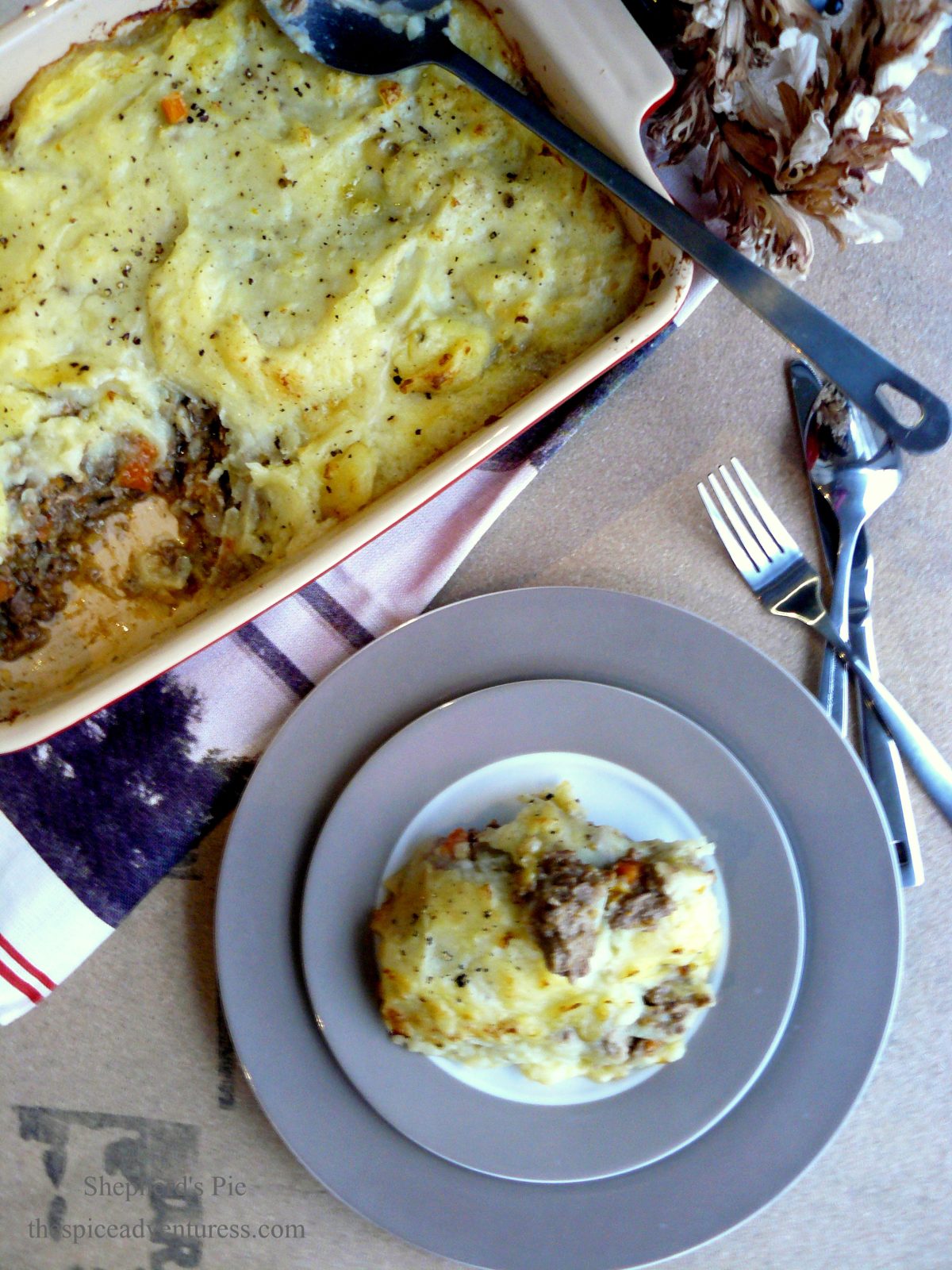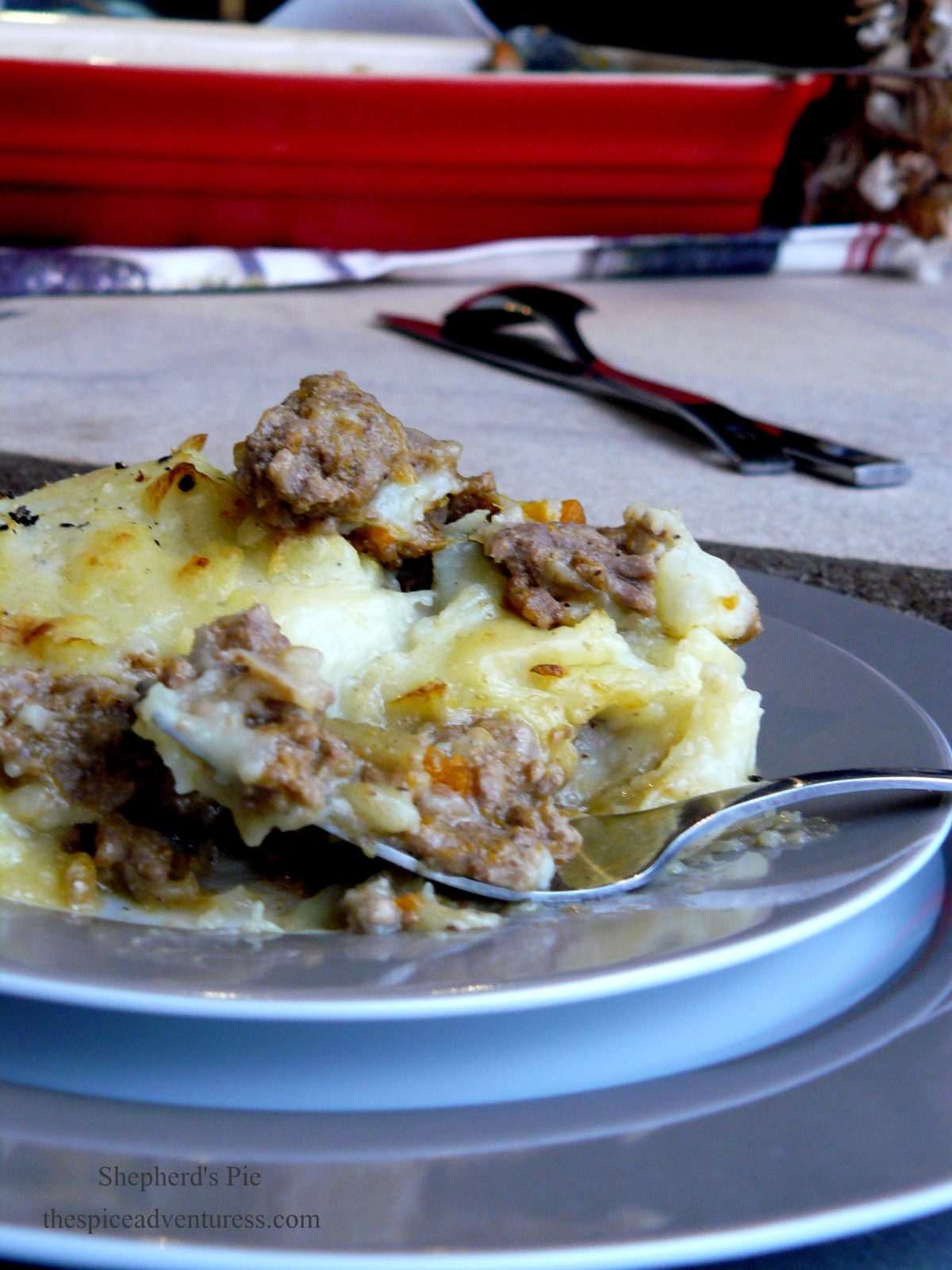 In fact, there is no dearth to the variations these days but I wanted to keep it simple and experience it like how the cottage pie would have been made centuries earlier.

I must admit that I did use more black pepper. In those days, pepper was black gold and was unknown the working class of Britian but today, we have it in plenty and take it so much for granted. And a bit of heat in the form of garam masala, to lift up all the flavours.

Like mentioned, you can use beef or lamb mince to create this shepherd's pie and here is how you should make it;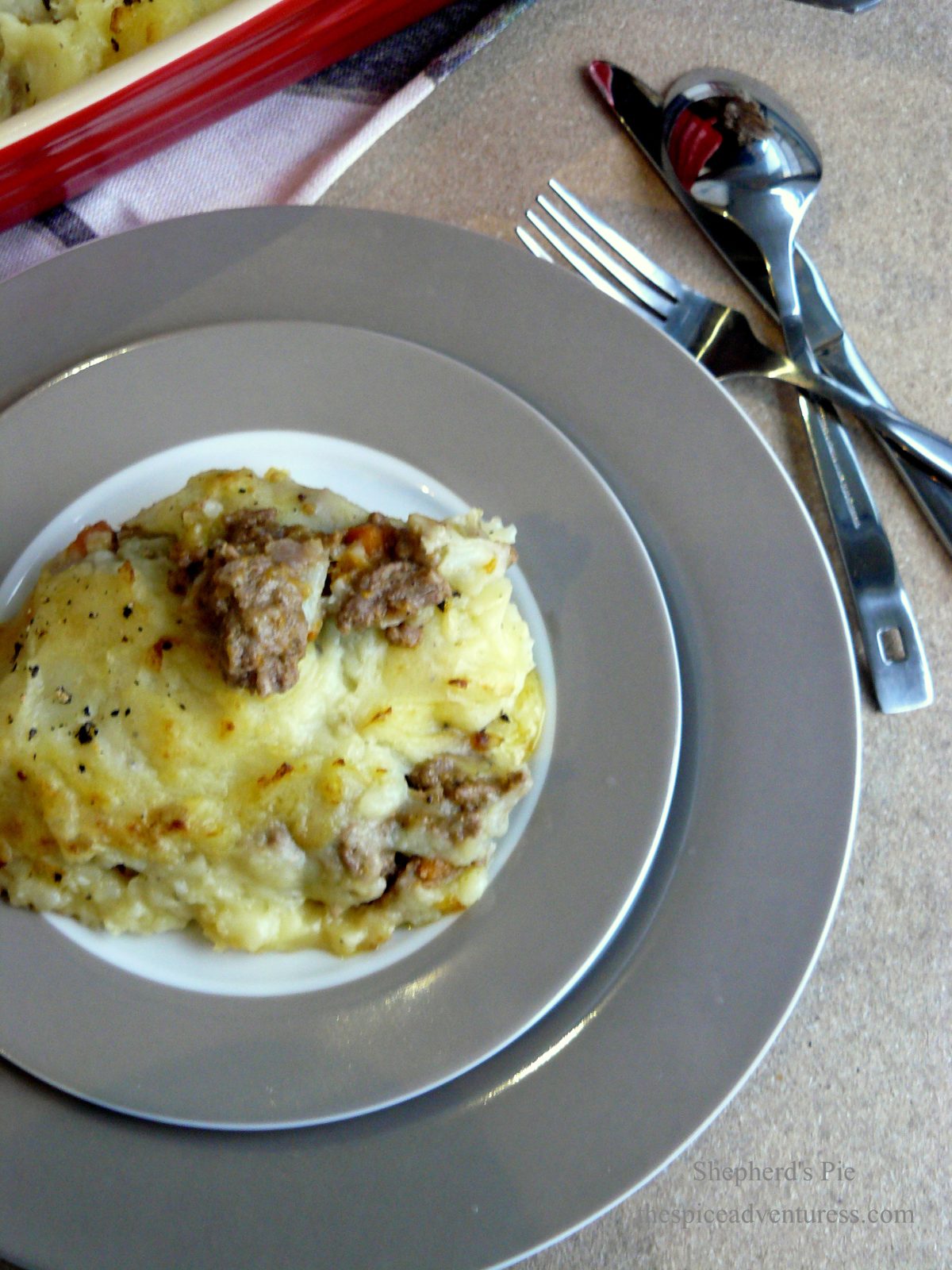 Recipe Courtesy – Coles Magazine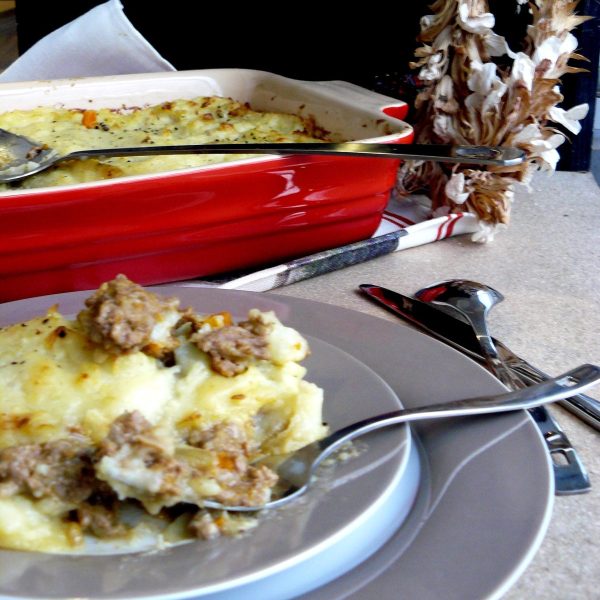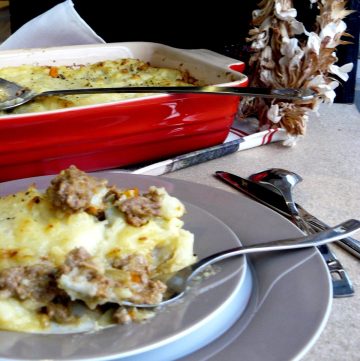 Print Recipe
Shepherd's Pie/Cottage Pie
Ingredients
500

gm lamb mince

750

gm potatoes; peeled and quartered

50

gm butter

1/3

cup

full cream milk

2

tbsp

olive oil

250

gm pumpkin; peeled and diced

1

medium onion

diced

1

carrot

diced

1

stick celery

diced

3

cloves

garlic

finely chopped

2

tbsp

red wine vinegar

1½

tbsp

plain flour

1

cup

stock

Black pepper

to season

Salt

to season

1

tsp

garam masala
Instructions
Boil the potatoes in lightly salted water till tender. Peel the skin and drain excess water.

Return the potatoes to the saucepan, break down into small pieces with the ladle, add two-thirds of the butter and mash well till almost smooth. Next whisk in the milk and season with salt and pepper. Keep aside.

To prepare the lamb mixture, heat oil in a heavy pan, add the onions, carrot, celery and pumpkin for about 8 minutes on medium heat.

Add the garlic and garam masala and cook for a further 2 minutes.

Add the lamb mince and stir it in on high heat for about 2-3 minutes. Reduce to medium heat and cook till the lamb is almost done.

Add vinegar and cook till the liquid in the pan has reduced completely.

Next, stir in the remaining butter; and slowly add flour while stirring continuously.

Add the beef stock and stir well scraping all the browned bits off the bottom of the pan.

If the mixture feels too dry, add a little water. Season with salt and pepper.

While this is cooking, preheat the oven to 180°C (fan-forced).

Once the lamb has cooked, transfer it to an over proof dish and spoon the mashed potatoes on top; spread to cover the pan. Drizzle the surface slightly with oil, season with salt and pepper.

Bake uncovered for 30 minutes or till the potato mash has nicely browned to form a crust.

Cool slightly before serving.