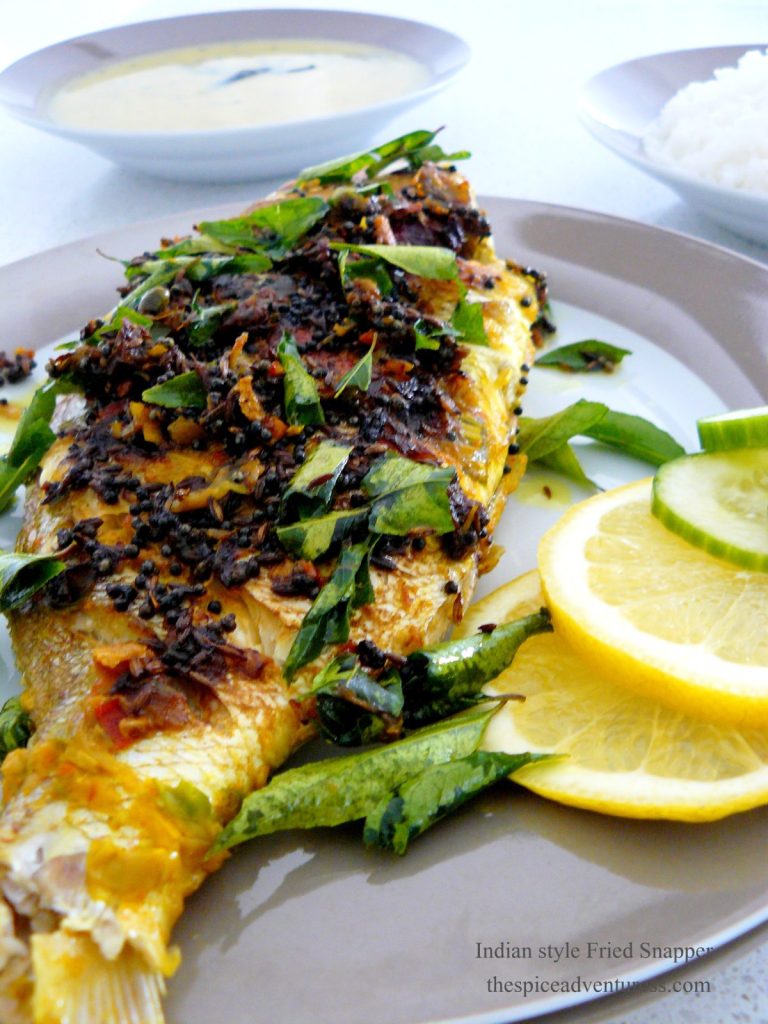 Fried fish has always been my favourite way of eating seafood. My family was always divided when it came to cooking fish; me and my dad in the fried fish camp and my mum and sis in the curried fish camp with my brother not bothered what you do with the fish as long as he gets to eat it.

I grew up with the impression that this was a unique scenario to my home but post-marriage realized that this was the case with every seafood loving home. But the lucky part was getting married to a guy who loves fried fish as much as I do.

Back home, the fish fry recipe was fixed; there was no fusion, no experimentations. I stuck to the basic two recipes that I had learnt from my mother. But my current obsession with spices and marinades has suddenly thrown open so many different flavour combinations to dress up the fish.

Today's recipe, Indian style fried snapper, is an adaptation from Paul Mercurio's cookbook 'Mercurio's Menu'. Red snapper is a beautiful fish for frying, grilling purposes and being locally sourced, I know I get a fresh catch all the time which really reflects in the taste.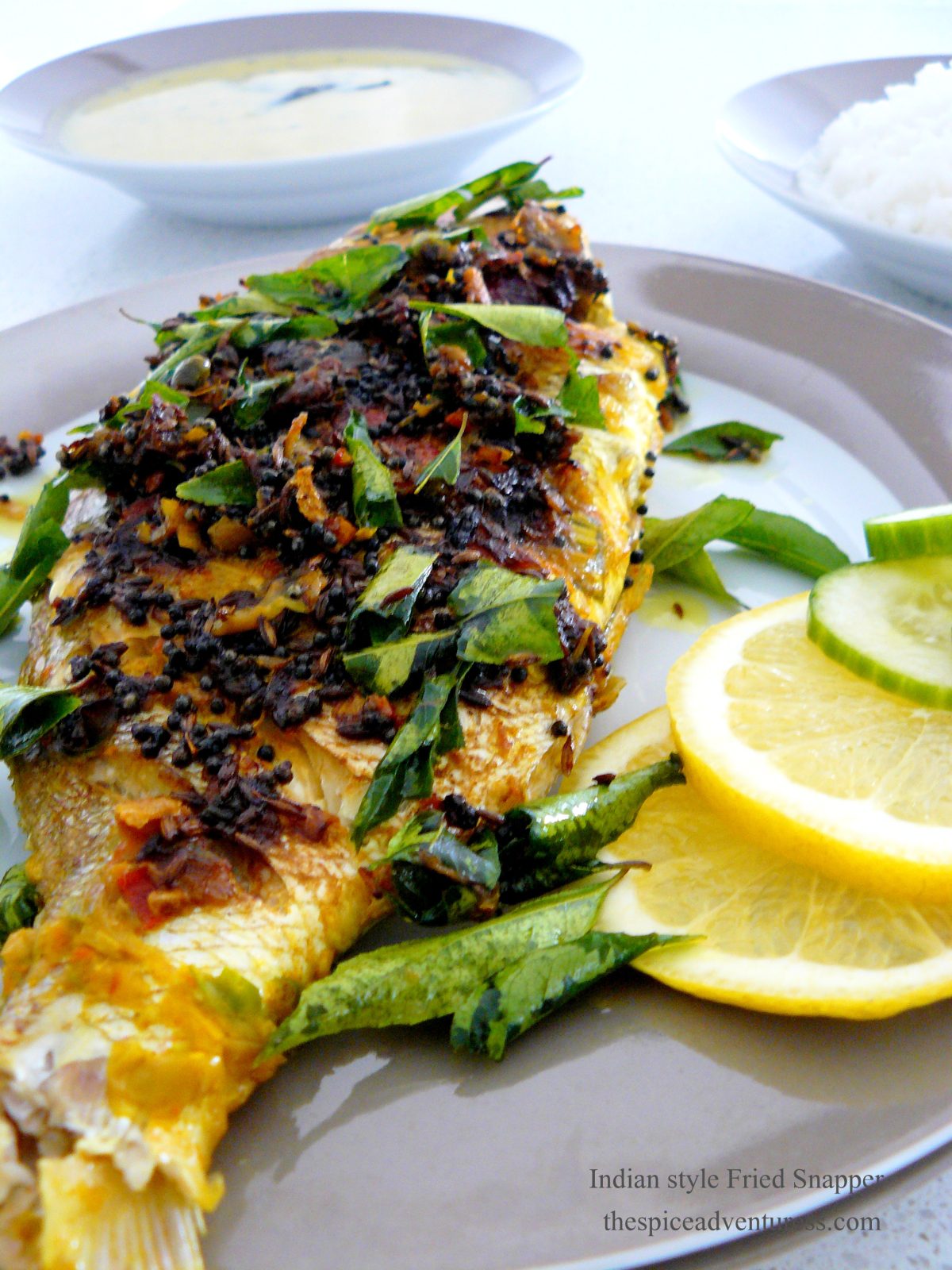 Though the name is Indian style fried snapper, it has more of pan-Asian flavours with a medley of classic Indian spices and Asian ingredients like fresh turmeric and lemongrass. The marinade is a fragrant and flavourful combination of shallots, garlic, turmeric, lemongrass and chillies.


But the most beautiful thing about this recipe is infusing the flavours of mustard, cumin and curry leaves in the oil (a sort of tadka) and then frying the snapper in it. You can incorporate this step with whichever recipe of fish fry you use; it adds so much more flavour to the fish.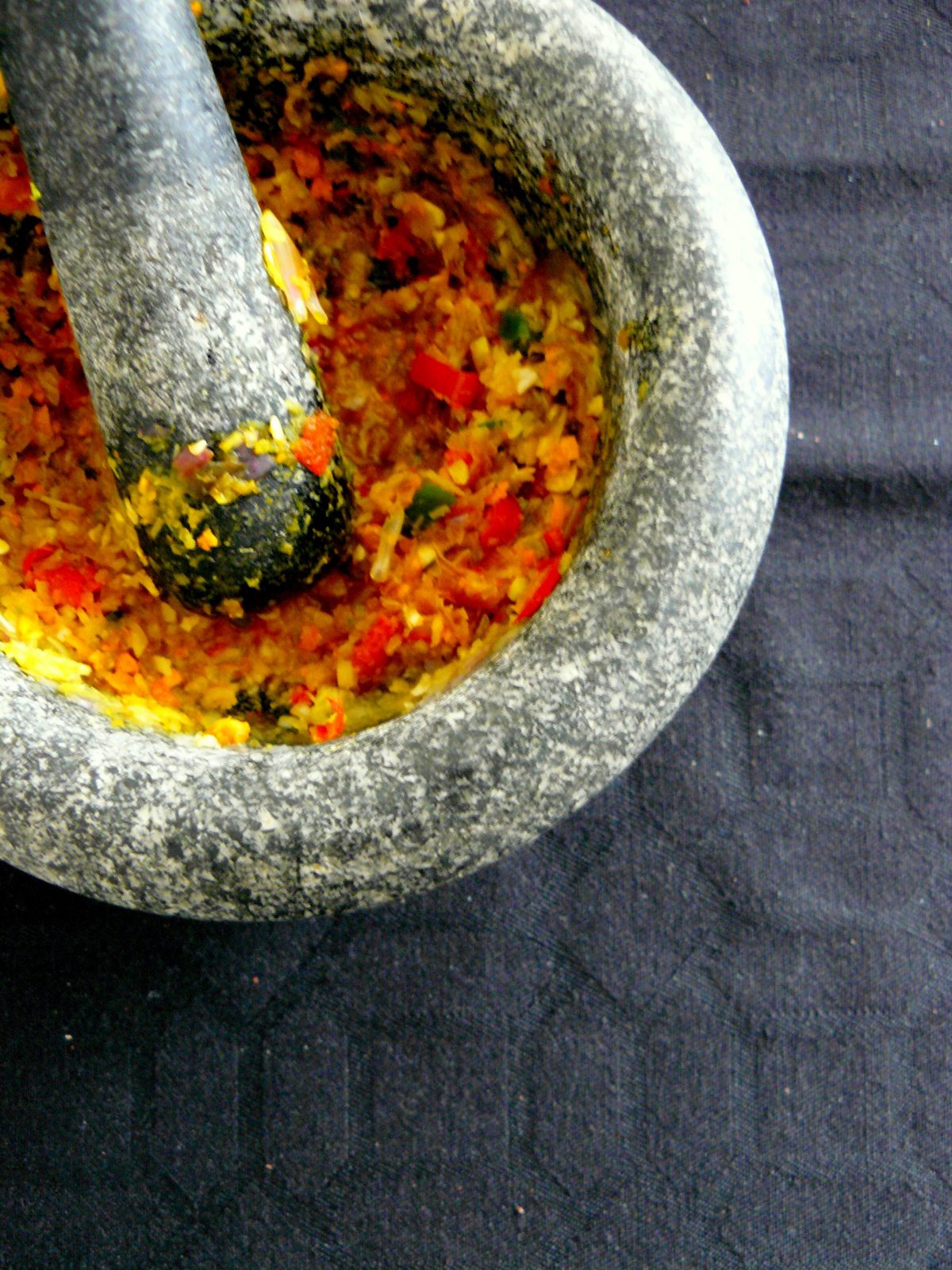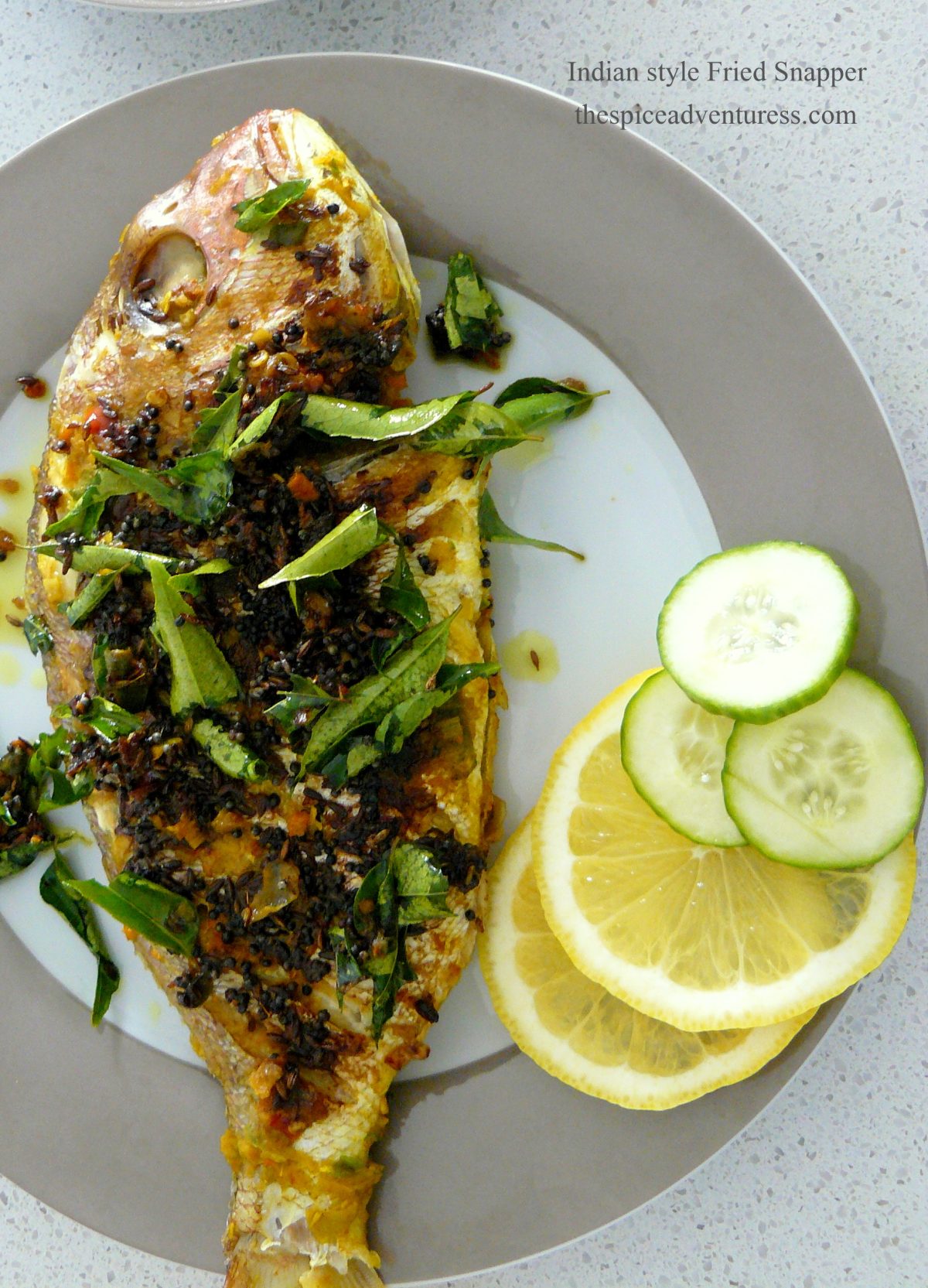 So, here's how you make Indian style fried snapper with a medley of pan-Asian aromatics and spices.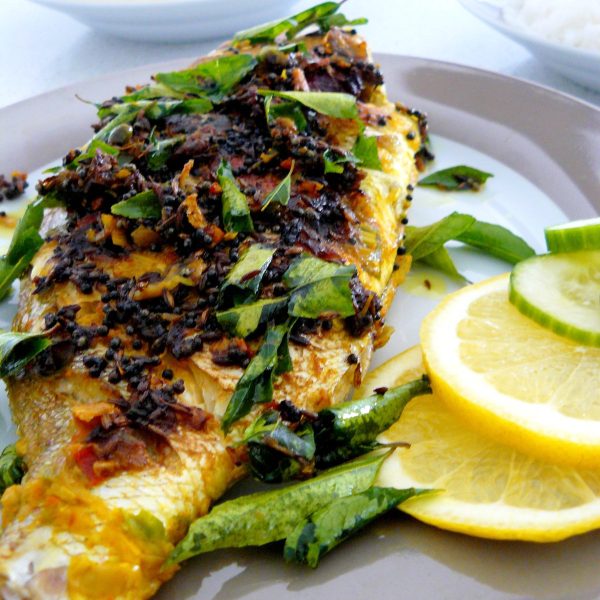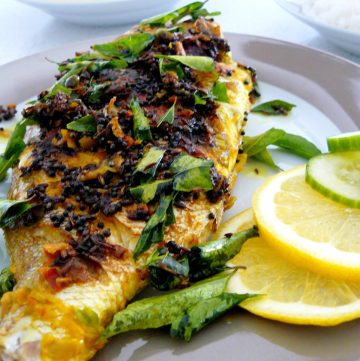 Print Recipe
Indian style Fried Snapper
Ingredients
1

whole red snapper

cleaned and washed

Salt

to season

1

tsp

cumin seeds

½

tsp

mustard seeds

3

sprigs curry leaves

Vegetable oil

for shallow frying the fish

For the marinade:

2

shallots

4

garlic cloves

2

lemongrass stems

1

tsp

fresh turmeric

chopped

2

big red chillies

the big ones have less heat so adjust depending on type of chilli you are using
Instructions
Prepare the marinade by pounding all the ingredients together in a mortar and pestle. It has to be a coarse paste.

Clean, wash and pat dry the fish.

Season the fish with salt and then apply the marinade. Keep for at least 6 hours, preferably overnight.

In a pan, heat oil, crackle mustard seeds and add the cumin seeds. Slide the fish in and cook for 5-6 minutes on one side.

Gently turn over and add the curry leaves on top. Cook covered for another 5-6 minutes or till the fish is done.

Serve hot with lemon wedges.