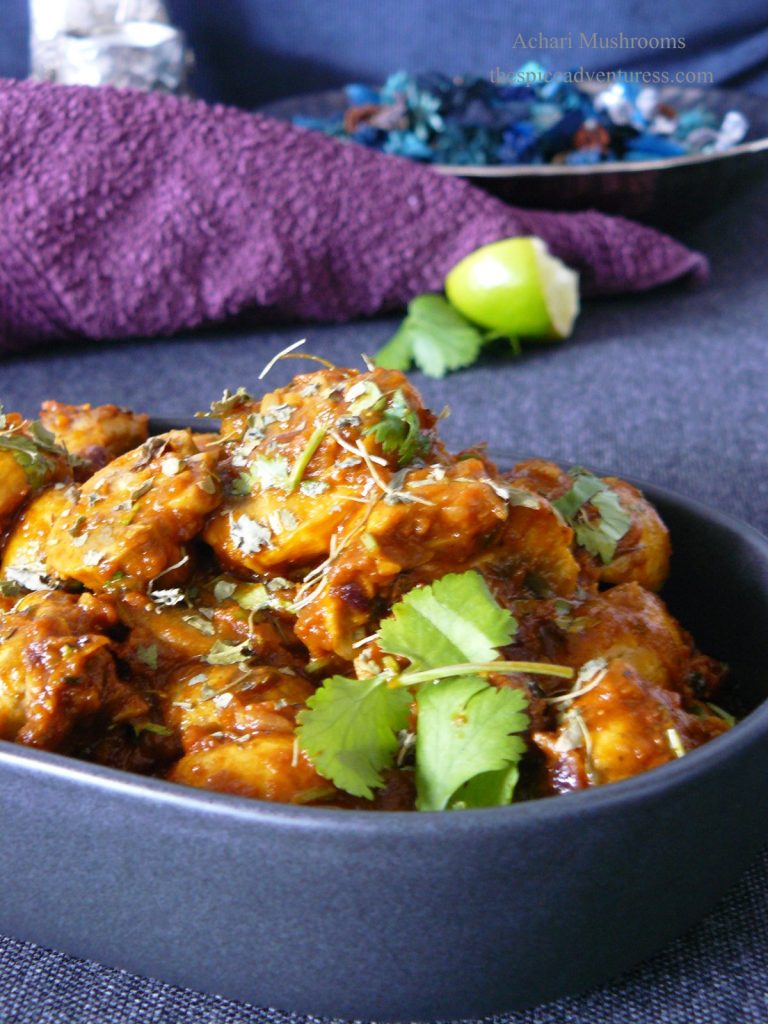 Now, there are tons of recipes floating on the cyber culinary world with the pre-fix 'achari'. For those who aren't aware, achari or achar refers to pickle in Hindi. The Indian pickles, unlike the Western counterparts, are an indulgence of spices and these very spices are used to flavour other dishes too, which have ended up being labeled 'achari'.
You might have read the 'achari okra' recipe that I had posted on the blog a while ago. In that dish, I used a spoonful of the pickle itself to add flavour to the okras. But in today's dish, achari mushrooms, I made the achari spice blend and this was used to add flavour to the white button mushrooms.
The achari spice blend is a flavourful and fragrant medley of mustard, cumin, fennel, fenugreek, carrom, dry chillies, dry mango and nigella (the seeds, not the diva!)
It is an extremely versatile blend that can be used for flavouring barbecues, meat skewers etc…apart from of course, Indian dishes. Do take the effort to make the spice blend from scratch, it's not a difficult one and you can store the extra in an airtight container for a few weeks.
I used mushrooms only because I found some great ones at the market but you can use just about any vegetable or meat for this one. I have tried it with chicken and the result was delicious.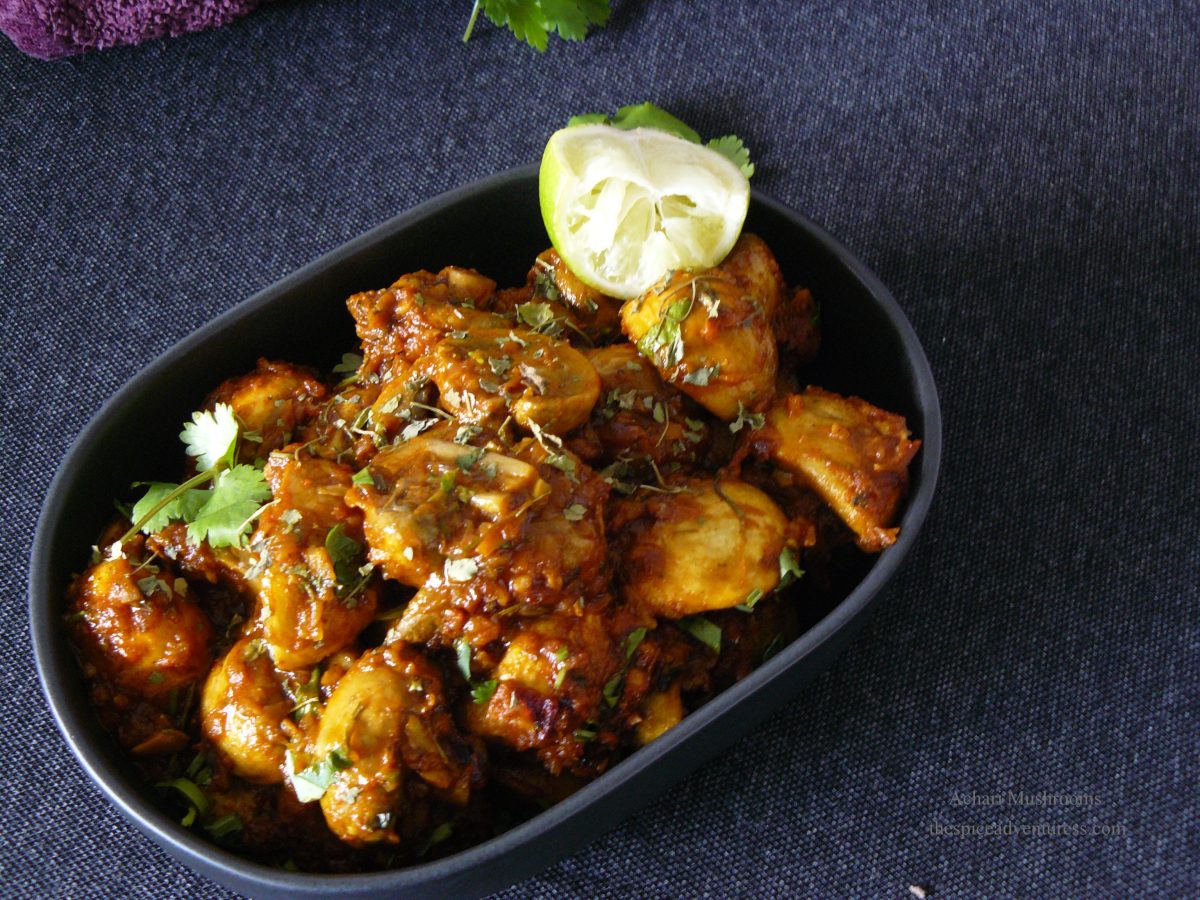 Achari mushrooms would make a great starter. The fragrant and delicious spice blend flirts with the onions, aromatics and tomatoes to coat the mushrooms lovingly in a flavourful thick sauce. A squirt of lemon, the freshness of chopped coriander and a pinch of dry fenugreek leaves, all add to the delicious drama unfolding….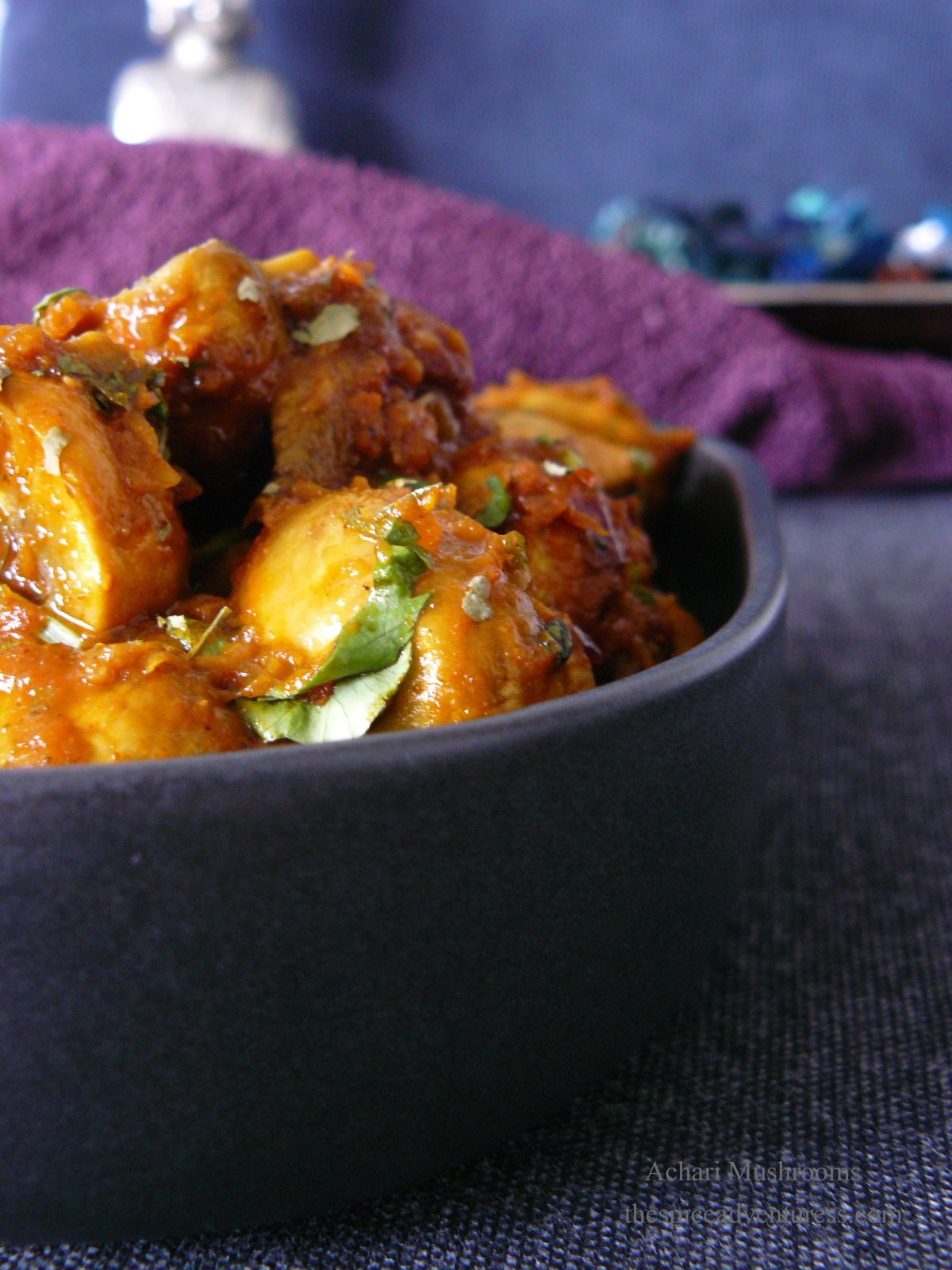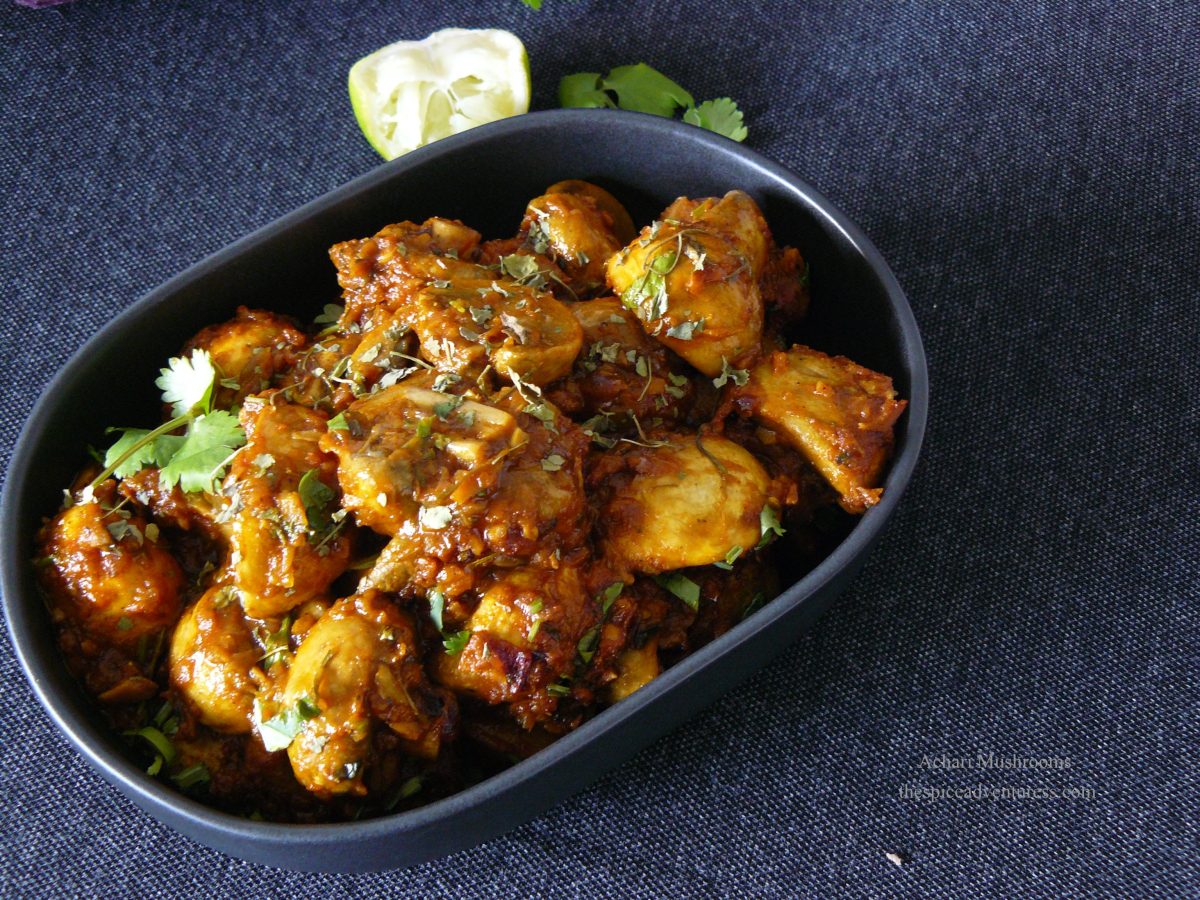 Adapted from a similar dish by Meera Jayaram.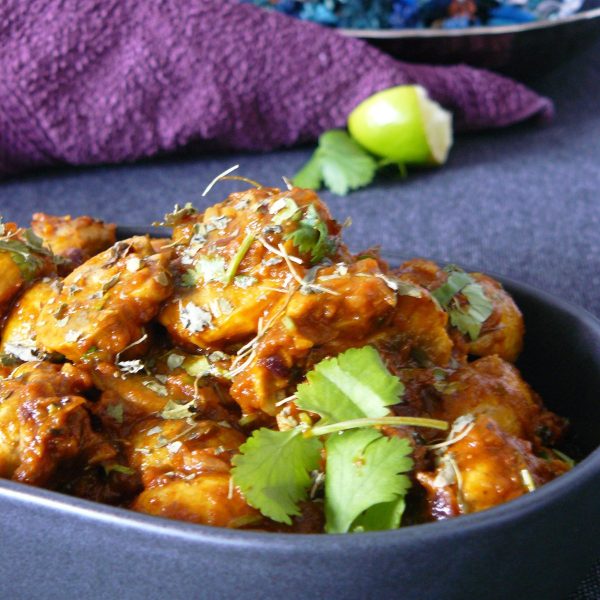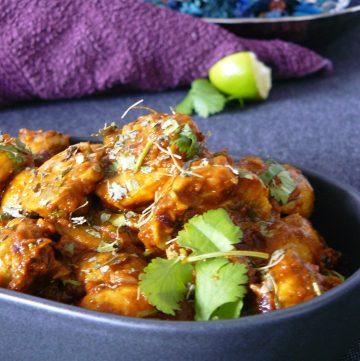 Print Recipe
Achari Mushrooms
Ingredients
Achari spice blend:
2

tbsp

mustard seeds

2

tbsp

cumin seeds

2

tbsp

nigella seeds

kalonji

2

tbsp

fennel seeds

2

tsp

fenugreek seeds

1

tsp

carrom seeds

ajwain

75

gms dry red chilli

2

tsp

dry mango powder

amchoor
For the dish:
500

gms white button mushrooms; washed

dried and halved

3

tbsp

mustard oil

1

red onion

chopped finely

3

garlic cloves

chopped finely

1

inch

ginger

chopped finely

1

large red tomato

blanched and pureed

¼

tsp

turmeric powder

2

tsp

Kashmiri red chilli powder

1

tsp

achari spice blend

¼

tsp

dry fenugreek leaves

Salt

to season

juice of ½ lemon

½

cup

chopped coriander leaves
Instructions
Dry roast all the spices except the red chillies and dry mango powder. Keep aside to cool. Roast the chillies separately taking care not to burn it. Cool and grind all the spices together. Mix in the dry mango powder and you have the achari spice blend.

In a pan, heat oil and sauté the chopped onions. Add the garlic and ginger and sauté till the onions are softened and turn light brown.

Meanwhile blanch and puree one tomato.

To the onions, add turmeric, Kashmiri chilli and achari spice blend. Saute on low flame for a minute and add the tomato puree. Continue to cook on low flame till the puree thickens and the gravy comes together.

Add the mushrooms and sauté for 2 minutes on high heat; season with salt. The mushrooms release a bit of water which helps to bring the dish together. Taste at this stage and adjust seasoning accordingly. Do not cook the mushrooms for too long; it should still have a bit to it when finished.

Take off flame and add the fenugreek leaves, lemon and coriander leaves.

Serve hot.