I love to experiment with cuisines, drawing inspiration from different styles of cooking, recipes, cuisines etc… and finally bringing it together as my own. This is one such dish.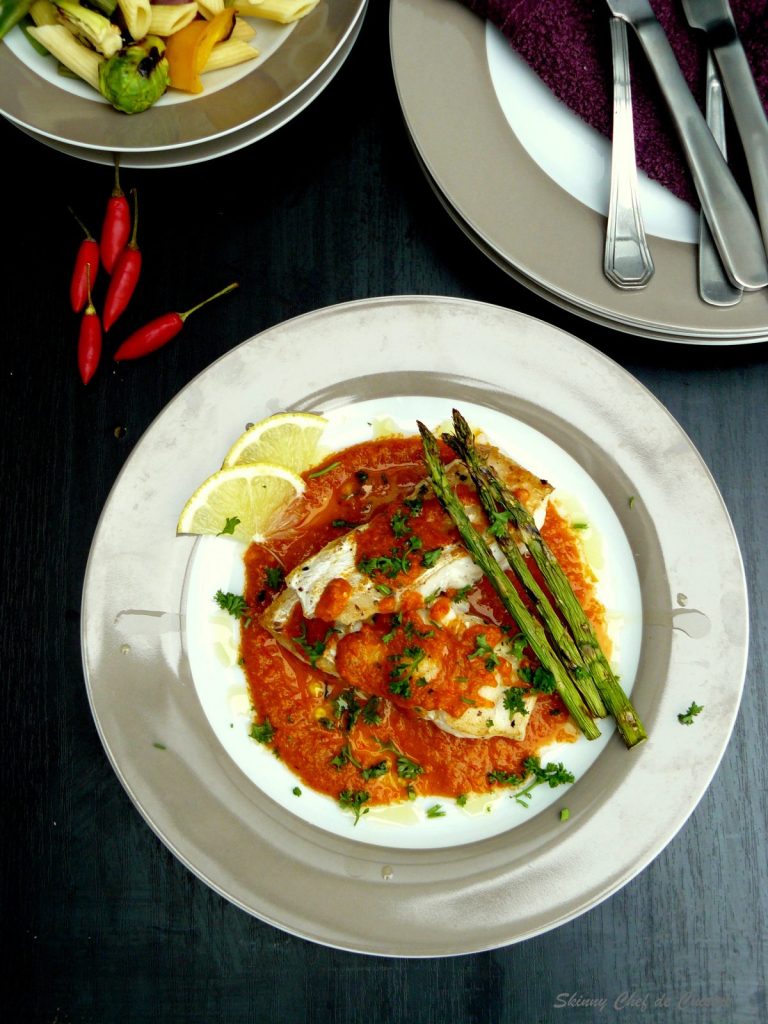 I first came across this fiery tomato sauce in a South African cookbook. Known as Babette's fiery sauce, it was listed as one of the basic sauces used in the cuisine. I just knew that I had to try it out as the flavours were incredible. It is a basic tomato sauce, easy to prepare and can even be made in bulk and stored. And being a basic sauce, it can be combined with different ingredients creating whole new dishes each time.
I decided to go the seafood route with this sauce when I found some fresh basa fillets at the local farmer's market. And when you have fresh produce, there is not much that you need to do; just a dash of seasoning is enough to draw out the flavour. I used salt, pepper and cumin to season the fish with a generous squeeze of lemon juice.

The grilled asparagus was a last minute addition, again a find at the local farmer's market. You can use any kind of grilled vegetable that you want based on what's in season.
Pan fried Basa with fiery tomato sauce and grilled asparagus – a perfect spring recipe; succulent pieces of basa spiced with cumin and pan fried, served on a bed of hot herby, garlicky tomato sauce and some grilled asparagus on the side for an extra bit of crunch and flavour.