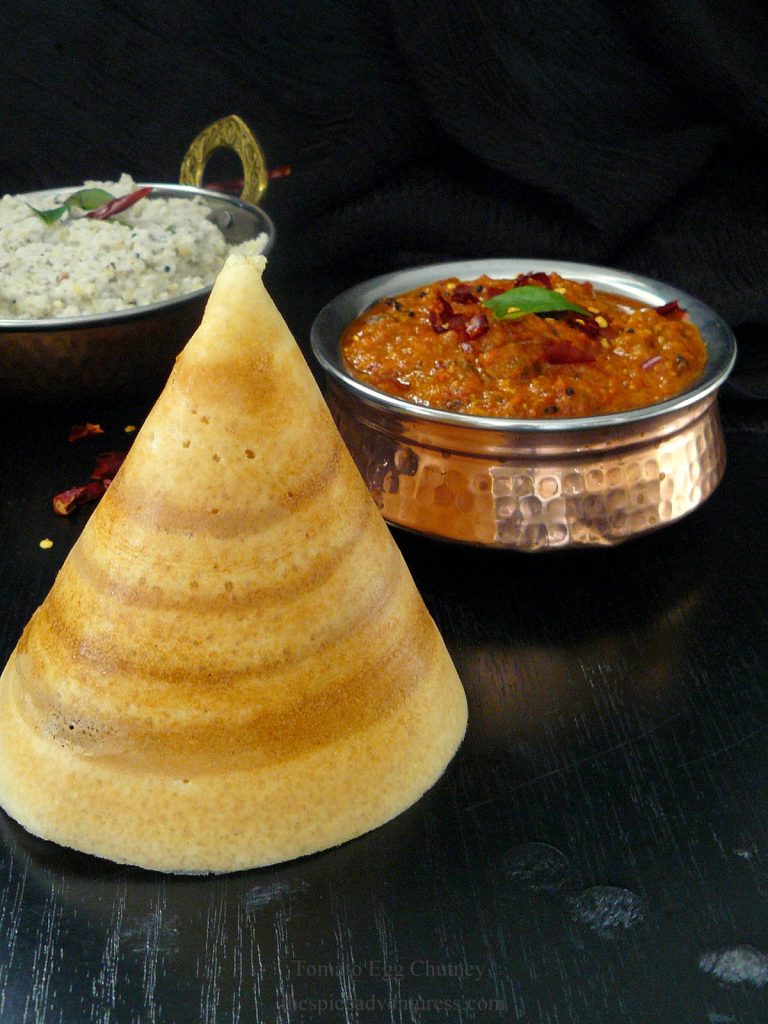 Indian cuisine is perhaps, the most diverse in the world. The cuisine, produce, ingredients, techniques do not just differ from state to state but can be unbelievably diverse within the different parts of a state.

Having spent an entire childhood abroad, my vision of Indian cuisine was largely restricted to my home state, Kerala. Apart from the occasional mithais/sweets that our Gujarati neighbour gifted us for Diwali, I thought everyone ate the same kind of food in India.

That perception largely changed when I settled back in India for my college studies and decided to make the neighbouring state of Tamil Nadu as my home. The stark difference in the cuisine surprised me and this coupled with my blossoming interest in culture, food and travel soon opened my eyes to the vibrant, layered and deeply rich Indian cuisine.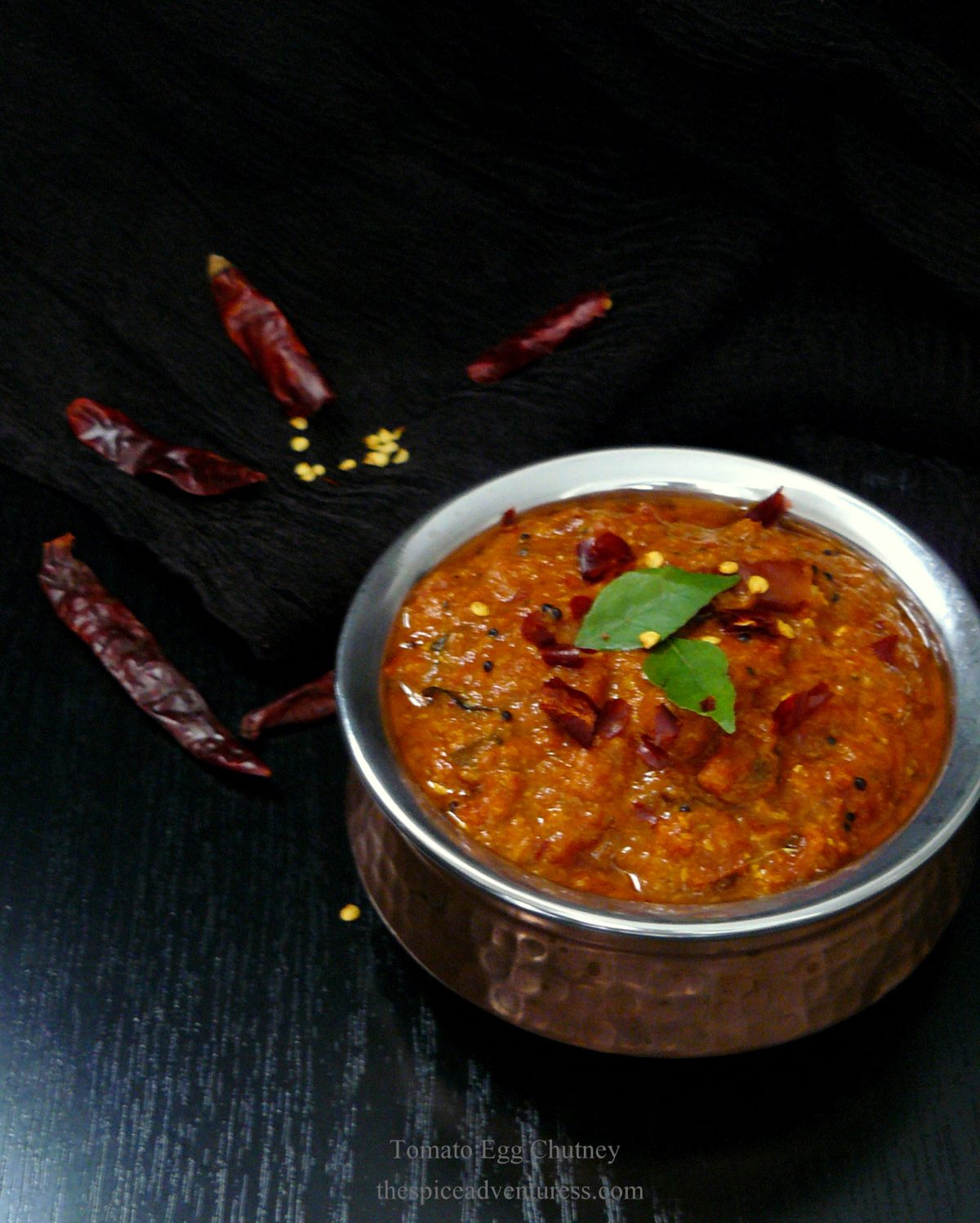 Again, the cuisine of Tamil Nadu varies from widely from region to region from the rich and vibrant Chettinad cuisine to the vegetarian fare of the Madras Brahmins. As my life unfolded in this state and post marriage into a Tamilian household, I learnt of the influences, styles and techniques that have given rise to the present day cuisine.

One of the first recipes and probably the simplest that I learnt from my mother-in-law is this tomato egg chutney which was a breakfast regular especially with piping, hot dosas. I did get a bit of a shocker when she told me about adding the egg to the chutney. I simply couldn't comprehend the flavours inside my head.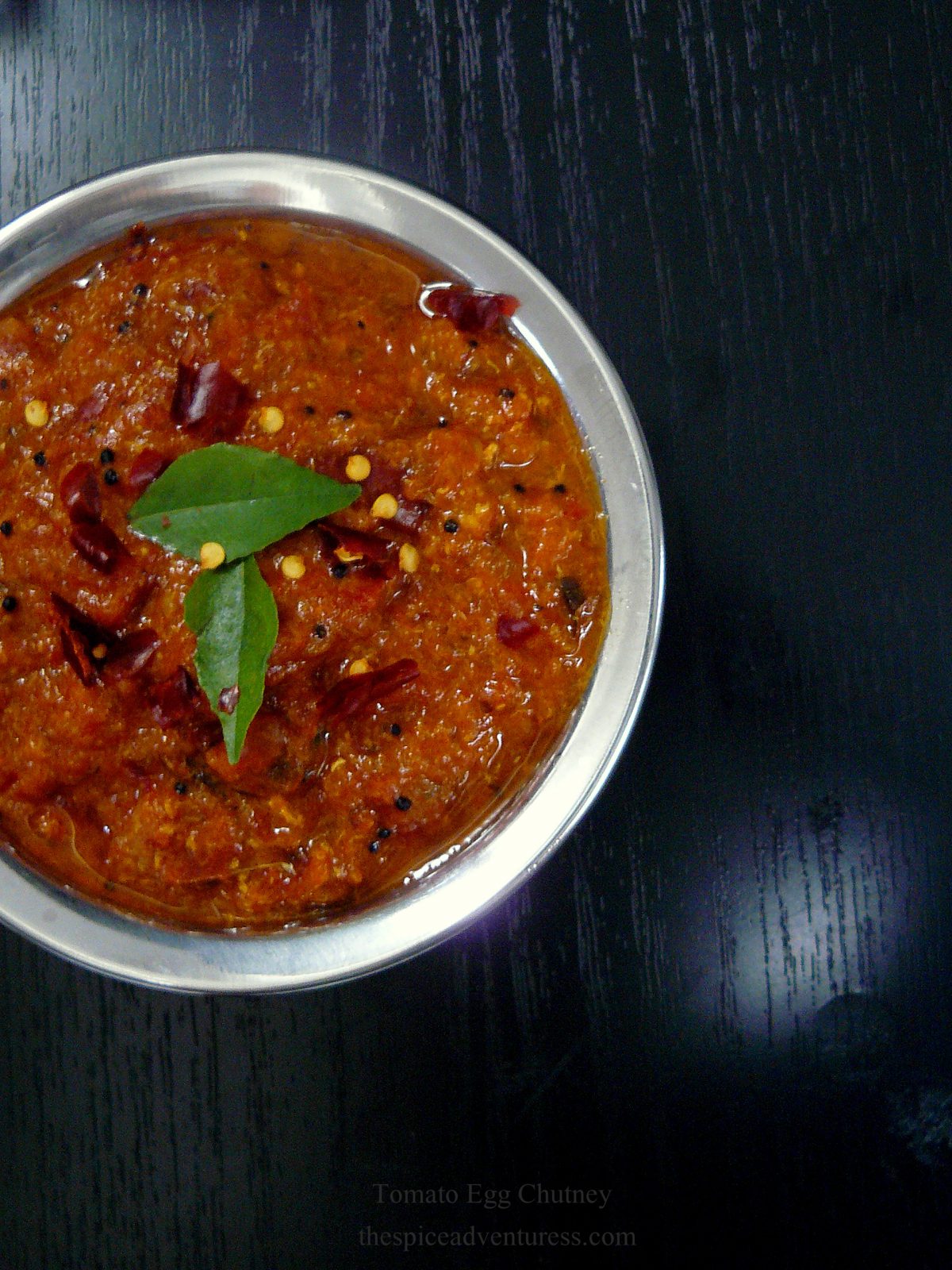 The important thing with this chutney is the texture. The egg is added at the very end and immediately taken off the heat to ensure it stays creamy and does not go scrambled. Reminded me of the shakshuka but the end result was very different.

So, here is the tomato egg chutney – the perfect accompaniment to dosas (I have it as a spread too, slathered on my favourite toast).

This tomato egg chutney is rich with bold flavours, creamy, colourful and of course finger-lickin good!

To this day, my hubby wants to believe that I cannot make this one 'like his mom'…though I know I make it quite well indeed!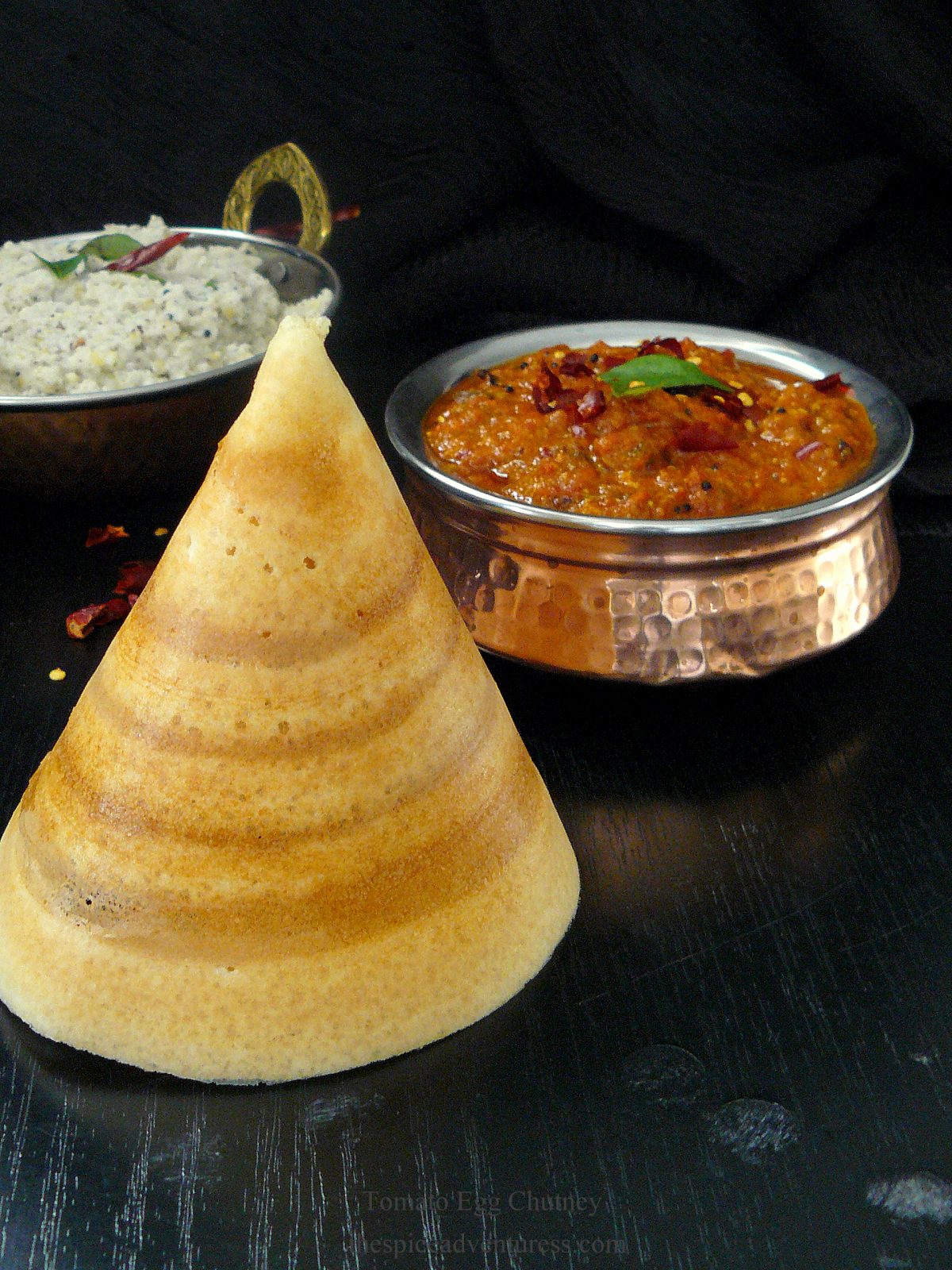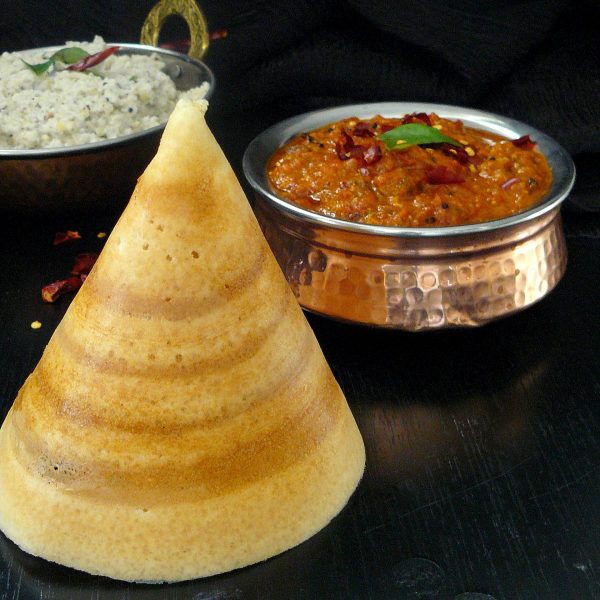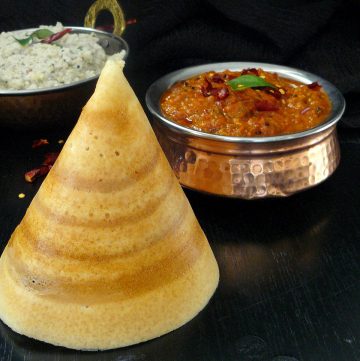 Print Recipe
Tomato Egg Chutney
Ingredients
4-5

large tomatoes

roughly chopped

1

small red onion

finely chopped

2

sprigs Curry leaves

2

cloves

garlic

finely chopped or crushed

½

tsp

Mustard seeds

1/4

th tsp turmeric powder

½

tsp

Red chilli powder

2

green chilli

slit lengthwise

2

tbsp

vegetable oil

Salt – to taste

A pinch of sugar

1

whole egg
Instructions
Heat oil in a pan and crackle mustard seeds.

Then add chopped garlic and onion; sauté till light brown.

Add the curry leaves, green chilli and then add the chopped tomatoes.

Saute on high heat for about 3-4 minutes and then lower the heat.

Add the spices along with salt.

If necessary, add water. (Sometimes, the tomatoes are ripe and juicy in which case extra water may not be required).

Cover the pan and simmer gently till the chutney consistency is reached.

Crack in one egg, remove from flame and mix in thoroughly to get a creamy consistency. (If you continue to cook, you end up with scrambled eggs)

Serve hot with idly, dosa…just about anything.