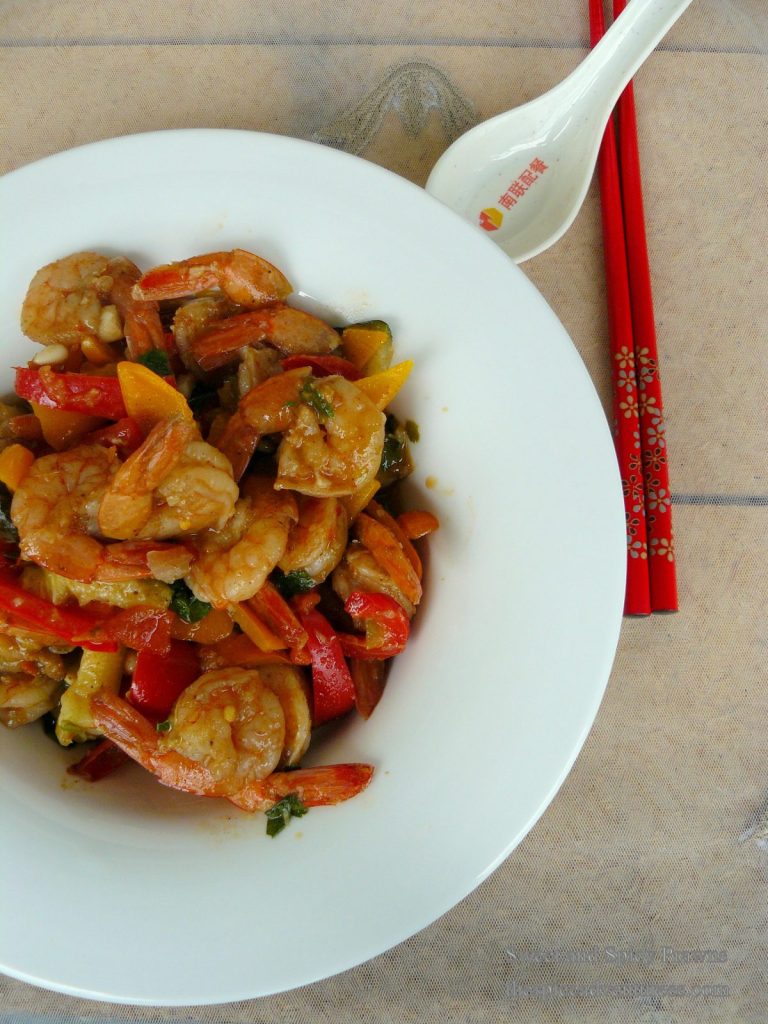 The past week started off hectic, but very exciting. A new project came into fruition (spoiler alert!); of course you would soon get to hear about it. And this meant a lot of planning, cooking and shooting amidst other writing assignments.
But I loved this hectic pace; I was in my best creative space which made me happy, truly happy. Everything was going great guns and then Thursday struck. I woke up feeling the laziest that I have felt in a long time. Mindlessly moving from room to room, not focusing on anything and feeling guilty every time I took a look at my planner; desperately trying to get back into my working element.
But a few hours into the day, I gave it up and let the laziness engulf me. I reveled in doing nothing, took the time out to do the small things that I usually do not have time for. Put on my favourite songs from yesteryears, spoke to my plants in the balcony, cuddled my son longer than usual and dreamt!
It made me happy; this slowing down actually helped me recharge and rejuvenate myself.
We talk a lot about slowing down; and in the recent times, there has been a lot of conscious effort to get people to slow down in their lives. Yet, this has become one of the most difficult things to do. The word 'stress' looms large above us….we talk and fret a lot about it but yet, we actually do not want to do anything about it.
Slowing down spells failure for many of us. We are scared that if we slow down, the world will rush by past and we would have lost our time. The competitiveness, the rivalry, the rat race…….
Just as I promised myself yesterday, I encourage all of you to pledge moments of silence in your day, your week, your month…..moments where you are truly in harmony with your inner self. Do not think, just be….in the moment!
And for me, these silent moments are intertwined always with thoughts of food. I crave savoury deep flavours, fingerlickin deliciousness that somehow comforts my soul like none other….
Sweet and spicy prawns is just that….fingerlickin deliciousness!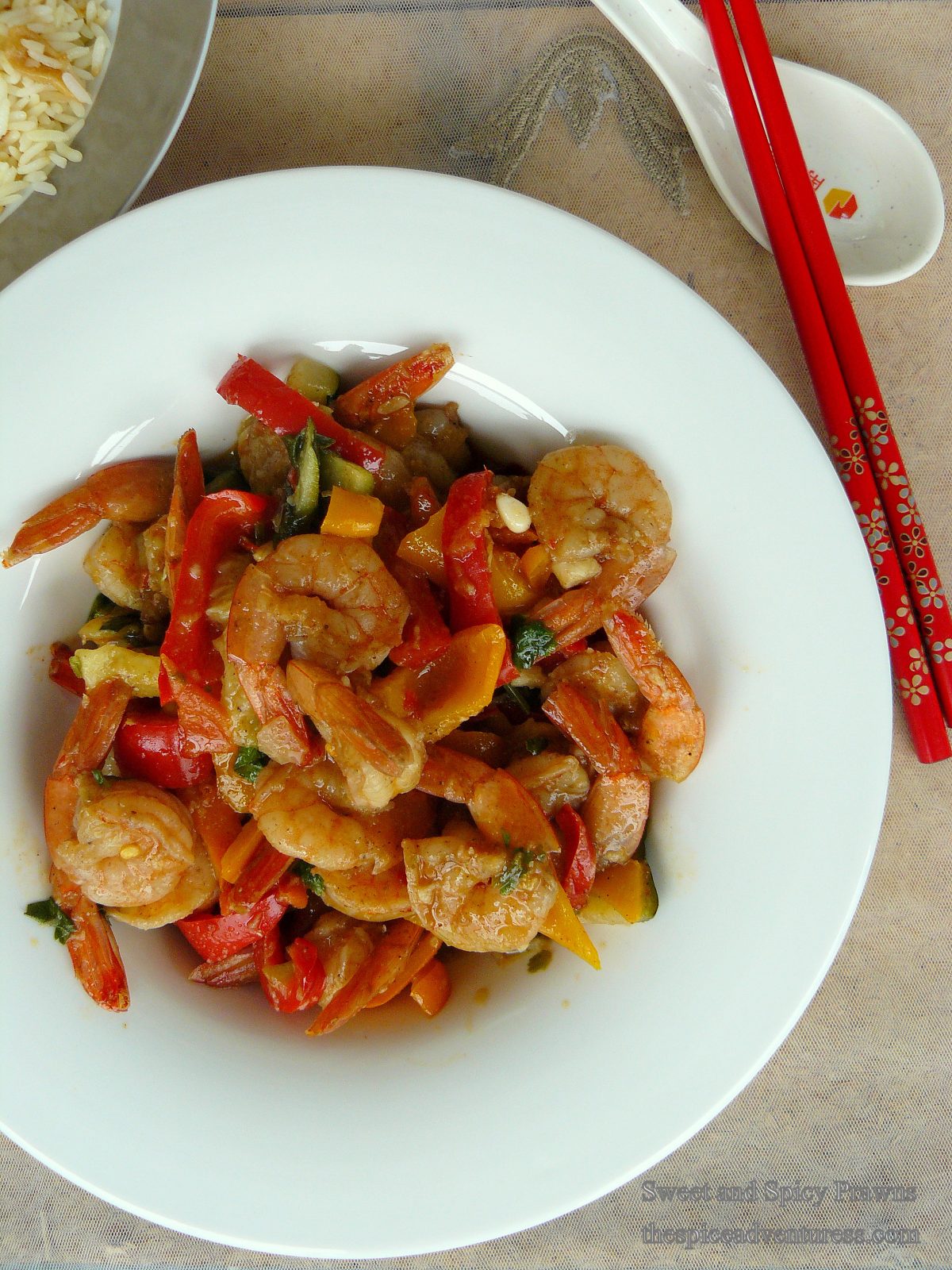 It's easy and simple; just a handful of ingredients working its magic together inside a wok. And make sure you get the juiciest, plump prawns you can lay your hands on.
A dash of heat, a pinch of sweet, a handful of crunch all deliciously coating the succulent prawns!
Ingredients:
1. 1kg Australian raw prawns; peeled and deveined, leaving shells intact
2. 1 semi-ripe tomato, deseeded and sliced
3. 1 medium zucchini, sliced
4. 1 bell pepper, sliced
5. ½ lime; rind grated and juiced
6. 1 tsp five spice powder
7. 2 tbsp sriracha
8. 1 tbsp ginger, grated
9. 3 garlic cloves, finely chopped
10. 1 tbsp palm sugar, grated
11. 3 tbsp sweet chilli sauce
12. 2 tbsp fish sauce
13. ¼ cup pine nuts
14. Salt, to season
15. 3 tbsp vegetable oil
Method:
1. In a bowl, mix the lime zest, five spice blend and 1 tbsp vegetable oil; marinate the prawns in this for at least 1 hour.
2. Combine the sweet chilli sauce, sriracha, fish sauce, lime juice and palm sugar in a bowl; taste and adjust to preferences.
3. Heat 1 tbsp oil in a wok to just smoking, add the prawns and cook on high for 2-3 minutes. Remove and keep aside.
4. Heat the remaining oil; sauté ginger and garlic on high and add the prawns back. Add the zucchini and bell peppers.
5. Add the mixed sauces to the prawns and cook for another 2-3 minutes.
6. Then add the tomatoes, taste and add salt if necessary.
7. Continue cooking till the sauce has coated the prawns well.
8. Add the pine nuts, mix and remove from heat.
9. Serve hot with steamed white rice.