Today, my little one turns 6.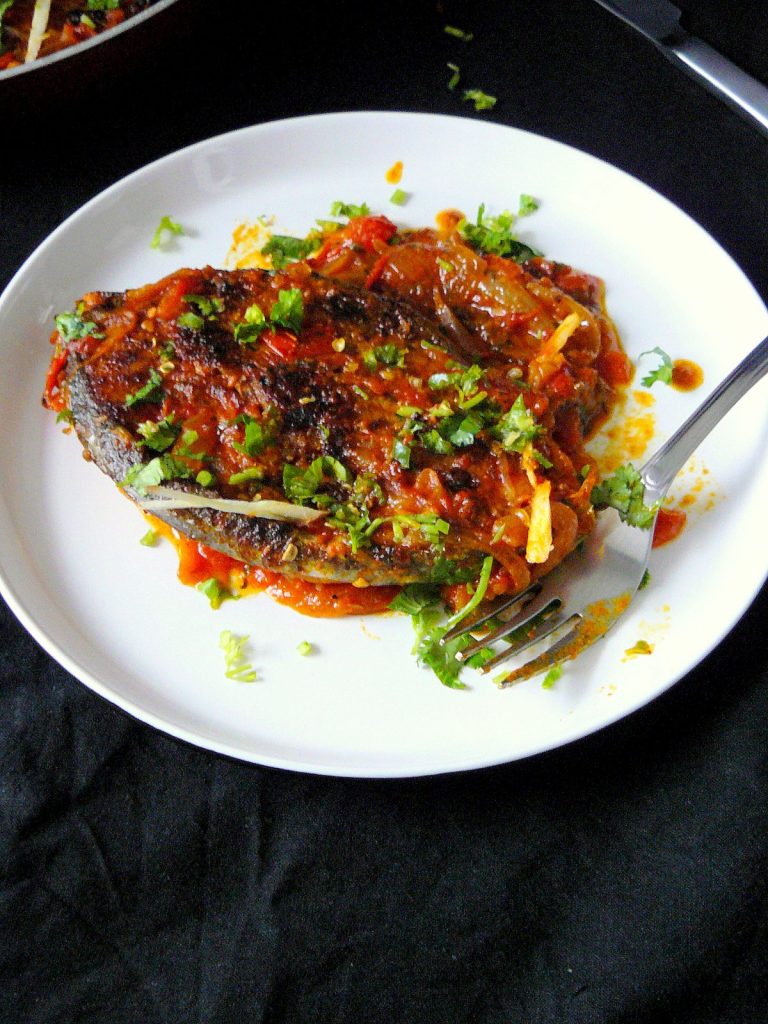 Flash back 6 years ago to the moment I became a mother, the very first time I laid my eyes on him. Love at first sight!
Being a mother is an experience beyond words and I know every single woman who has mothered a child will agree to it. As someone rightly put it, it's a decision to let your heart walk outside your body forever.

Adi is the most beautiful child; sensitive, caring, friendly…..he is a beautiful human being. And all I ask my Lord for him today is to enable him always to be the amazing person he is, never to lose his kindness, stay humble in this greedy world, never be too busy for his friends and always have time to appreciate the wonders of Nature.

Happy Birthday, my precious little one.

Adi loves seafood and today's dish, Ambarsari fish masala, has become one of our family favourites.

This delicacy comes from the beautiful city of Amritsar in Punjab. Bold in flavours and resplendent with spices, the Ambarsari fish masala is rich and indulgent.
While frying the fish in ghee might sound like a bit of calorific indulgence, it really helps to add a complexity of flavour that frying in oil cannot provide. But go ahead and use oil if you wish to do so for health reasons. Another critical point is the use of mustard oil to prepare the gravy; again vegetable oil will not do the job as mustard oil provides a nutty smokiness which adds to the multilayered flavours of this dish.

Ambarsari fish masala pairs deliciously with steamed rice and dal or with laccha parathas; the former combination is our favourite.

Seer fish is a good choice for this preparation but you can also use halibut, snapper, cod or tilapia.

Remember I mentioned a couple of blog posts back that I am onto an exciting project. Well, I have joined hands with an extremely popular seafood company, Supreme Seafood, in Chennai, India to develop recipes for their website. This Ambarsari fish masala is a part of that project.

Ingredients:

1. 5 large seer fish steaks/slices
2. 3-4 tbsp ghee, to fry the fish
3. To marinate the fish:
• Juice of 1 fresh lemon
For full recipe, visit this page.

Enjoy!