If there's one hobby or passion of mine that has stayed constant over the years, it's my love for books and reading.
I am happiest when curled up on my couch with a good book in hand. And no matter how tired or harried the day might have been, sleep would never come if I haven't read a few pages. And ever since my love affair with food started, I have added cookbooks also to my list of must reads.
So very naturally, I got excited when Pan Macmillan Australia approached me to review 'Season of Salt & Honey' by Hannah Tunnicliffe.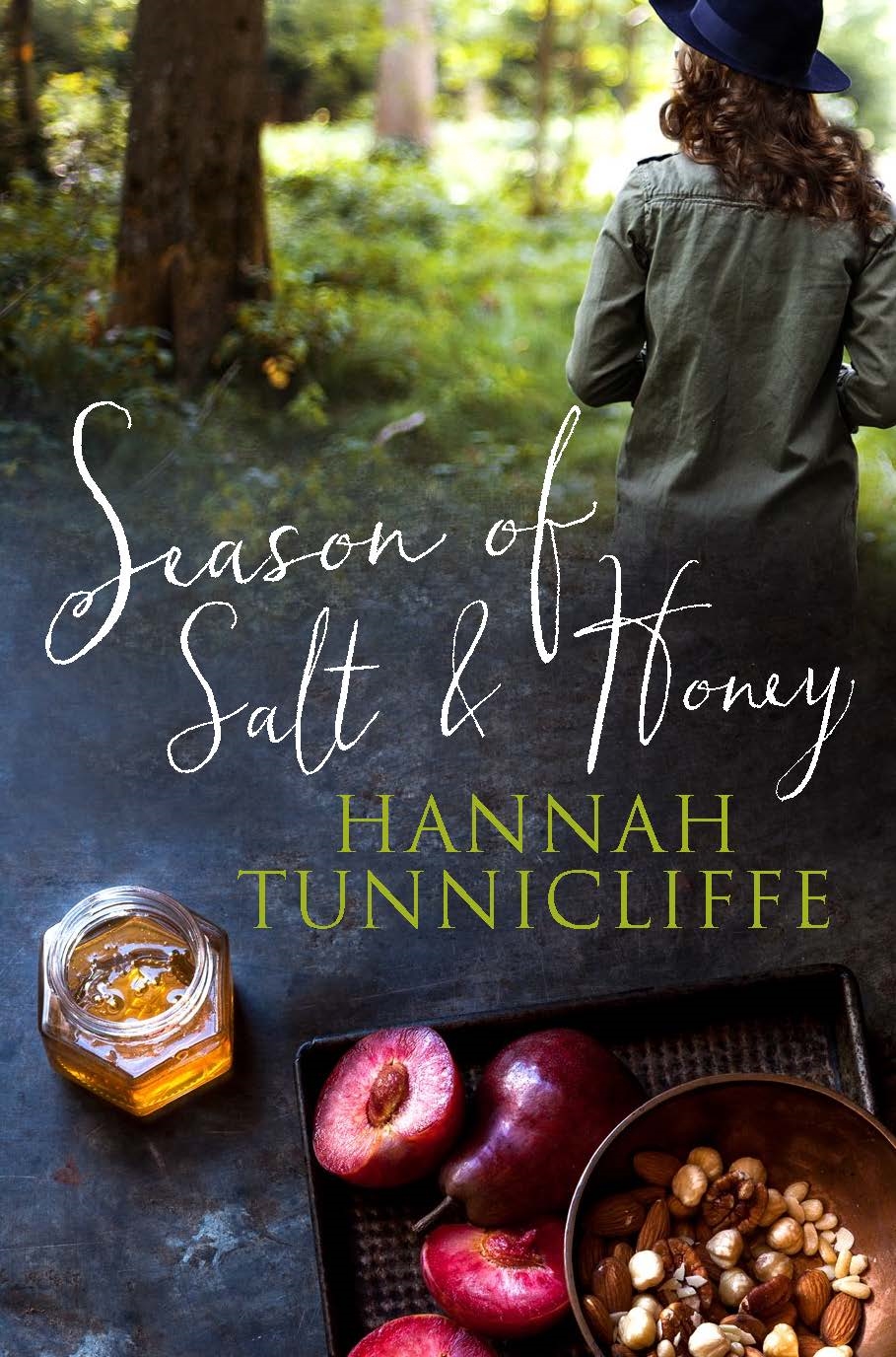 A novel of love, grief and antipasti; penned by a food blogger and writer…..do I need to say more??
Season of Salt & Honey is a heartwarming tale of young Francesca Caputo and her gut-wrenching yet beautiful journey through life, love and loss. After the death of the man she loved, Frankie feels an irresistible need to escape from her over bearing Italian American family. She takes refuge in an old wooden cabin set in the idyllic Washington forests, where she slowly begins to recover from her personal grief, where her past relationships take on new meanings and her path crosses with her forest neighbours, quirky and interesting fellow beings.
I connected with Francesca (Frankie) on so many levels (especially the relationship she has with her sister) which made the book even more delightful to read. Peppered throughout the book are Sicilian-American recipes which the foodie in me is just waiting to try out especially the 'Roasted almond cookies' and the 'Spring risotto'. You ought to get this book just for these recipes.
Season of Salt & Honey is a light read but one that stays with you a long time after you have finished reading it. Hannah has a way with words that brings the characters alive as if you have known them all along.
I experienced a strange sense of sadness and joy at the same time after finishing this book. All of us have known grief at some point, especially the grief that comes with the passing away of a loved one. And no matter how difficult it might seem, we all move on too. And sometimes, it can be an eye-opener too as it was for Frankie when half buried truths came to life challenging her emotions once again. Does she give up or does she fight?
Season of Salt & Honey releases today (April 1st) and is available at all leading bookstores across Australia. Make sure to grab a copy!
This is Hannah's second book, the first being 'The Colour of Tea'. Love the titles of her books!
I had the opportunity to have a chat with Hannah and here's what we spoke about;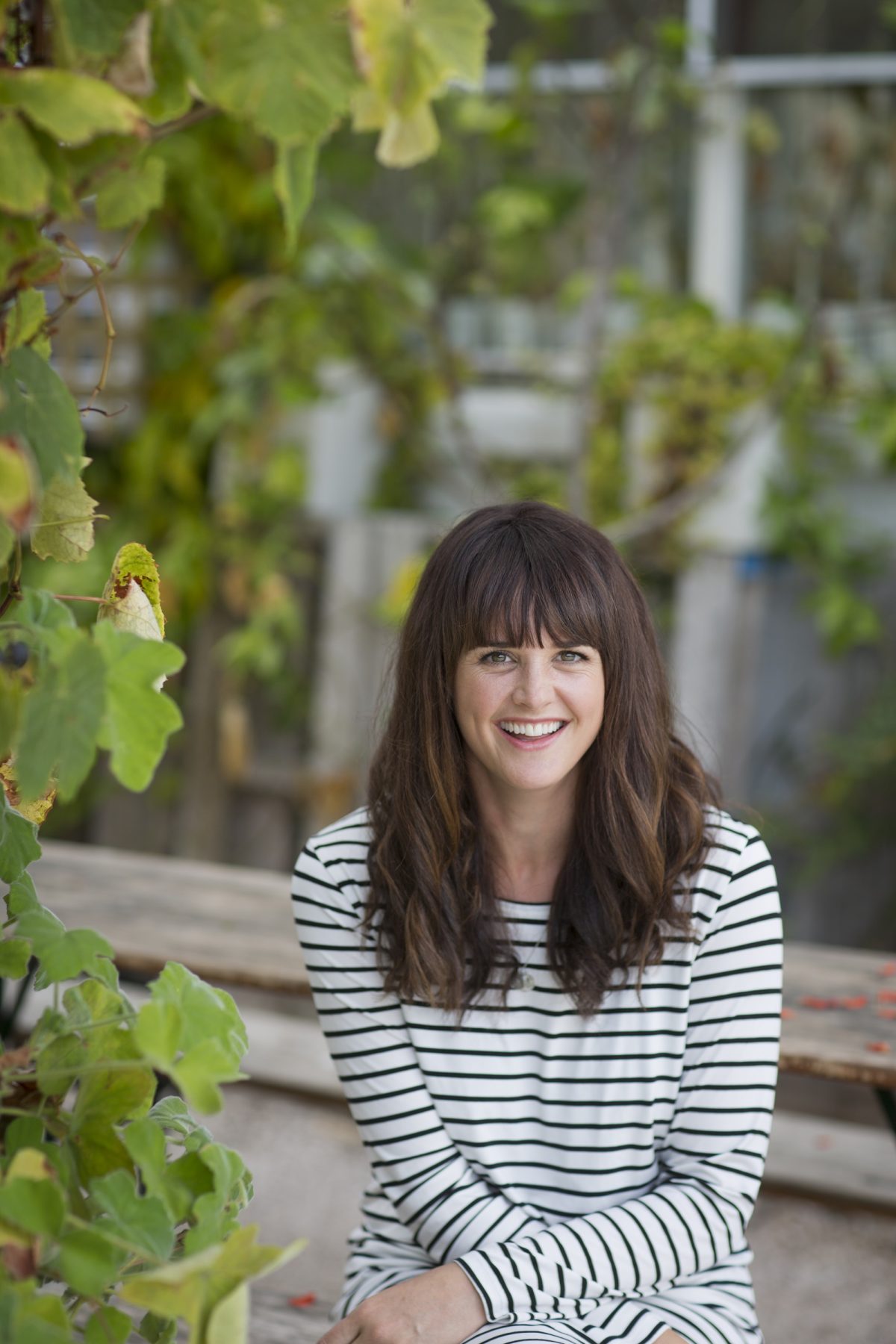 1. A bit on the real Hannah Tunnicliffe…
She is a writer, a Mum, a wanderer, a foodie and a dreamer.
2. How did this writing journey start? Was it a conscious decision to become a writer or a random result of life?
Great question. I made a conscious decision to be and do something different but I was unsure what that something was. Previously I was the Director of Human Resources for a 4,000 employee business in Macau, China. After becoming dissatisfied and burnt out I finally decided to quit my job and actively follow my 'natural curiosities'. I did a range of things including career coaching, fundraising for a local orphanage and eating a lot of macarons! At the same time I dedicated myself to writing 1,000 words a day. The sum of those efforts and days eventually became my first novel, The Colour of Tea (published by Pan Macmillan).
3. And food! When did you discover your love for all things food?
I can't remember a time I wasn't in love with food. I believe that food is our earliest memory of love and that ensures our ongoing fascination and affection for it. Nourishment and sensory pleasure – what's not to adore?
?
4. Personally, I find the best kind of cookbooks are those which tell a story. So far, there has only been one that has fulfilled that promise. Now looking forward to yours…..where did the idea for this book come from? How excited are you with this project?
I am very excited! While food was always a strong feature in Season of Salt and Honey it wasn't until recently it was suggested to me that I include recipes for some of the food mentioned in the story. So I got cracking on recipe testing! I have had requests for recipes from readers of my first book, The Colour of Tea so I am thrilled to include them in Season of Salt and Honey.
5. How different is this book from your first one, 'The Colour of Tea?'
Season of Salt and Honey has a very different setting from The Colour of Tea – the cool and serene Washington State coastal rainforest vs. thriving, bustling Macau – but the themes in the books are similar and include love, grief, escape and hope. I also hope I have created characters that are as intriguing and endearing as my readers tell me they found those in The Colour of Tea.
6. In keeping with the characters and location, Season of Salt and Honey features Sicilian American recipes. Any particular reason behind choosing this cuisine?
Francesca (Frankie) Caputo, the protagonist in Season of Salt and Honey is Italian-American. Her father's family are from Sicily and her mother's family are from Calabria so the book contains Sicilian, Calabrian and American style recipes. All the recipes were created using food already mentioned in the story and many recipes are quite symbolic of the plot and the characters within it.
7. What is your favourite food/cuisine in the world? And your most memorable meal?
I am a huge fan of Japanese cuisine (but will gladly eat almost anything fresh and delicious!) A memorable meal that immediately springs to mind was a dinner I had at The China Club in Hong Kong for my thirtieth birthday. Beautiful Chinese dishes served amongst 1920's private club style décor while a jazz singer serenaded us and then wished me a very happy birthday. I was in heaven.
8. Currently settled in Auckland, NZ do you see the nomad in you packing bags soon again?
I am so happy to return to New Zealand after many travels abroad that I'm not looking to move anytime soon but…. you never know! These days my adventures are local – to food markets, galleries and museums, and taking road trips up and down the stunning NZ coastline.
9. Ria Voros and forkandfiction.com – how did this collaborative venture happen?
Ria Voros is a fellow author, Mum and food enthusiast. I met her during a writing course (she was the teacher!) and we became firm friends. When I suggested that we collaborate on a blog about our dearest topics – food and writing and books and family – she was keen as mustard. Ria writes wonderful children's / YA fiction, you should check her out here: www.riavoros.com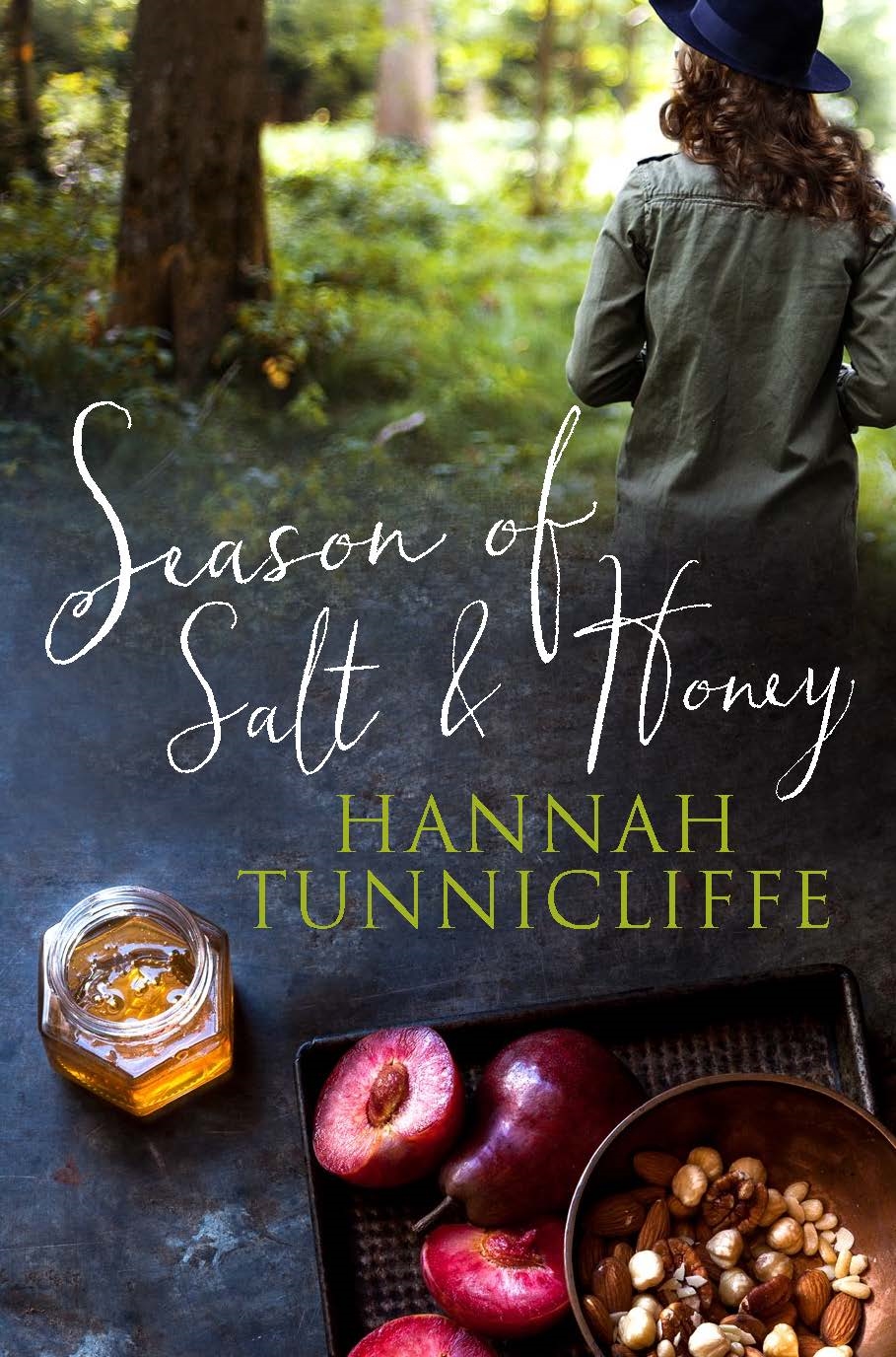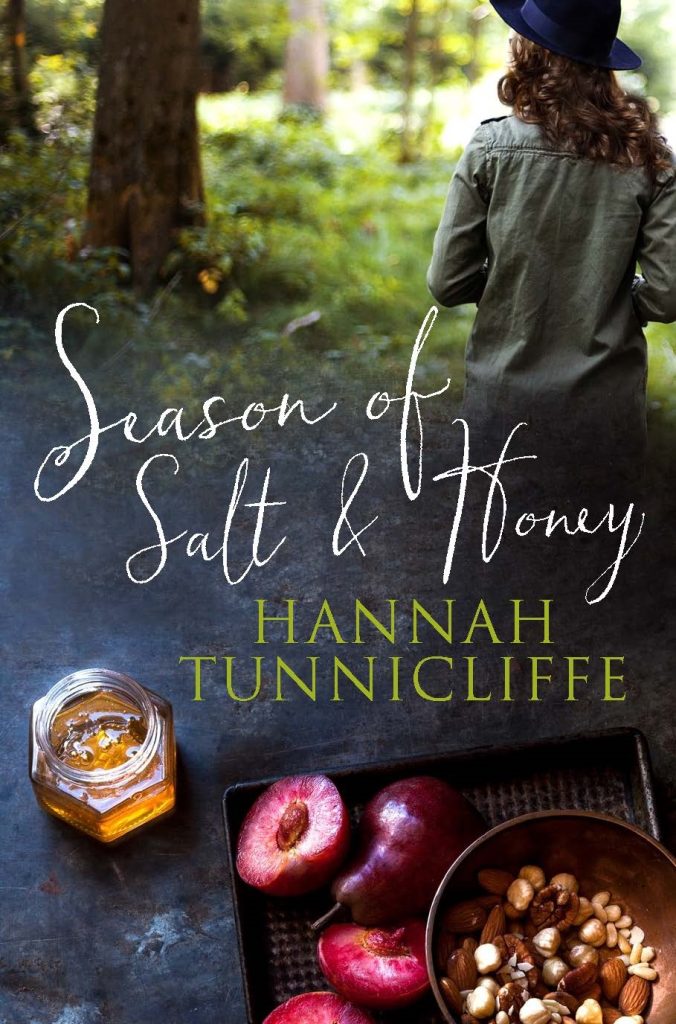 10. Finally, what does the future look like?
I have no idea! I cross my fingers that it includes more books, more delicious food, a healthy and happy family.
Pan Macmillan has been generous enough to provide me with an extra copy of 'Season of Salt & Honey' to giveaway to one lucky reader. So while I am off to bake a batch of the almond cookies, you head over and take part in the competition. All the best!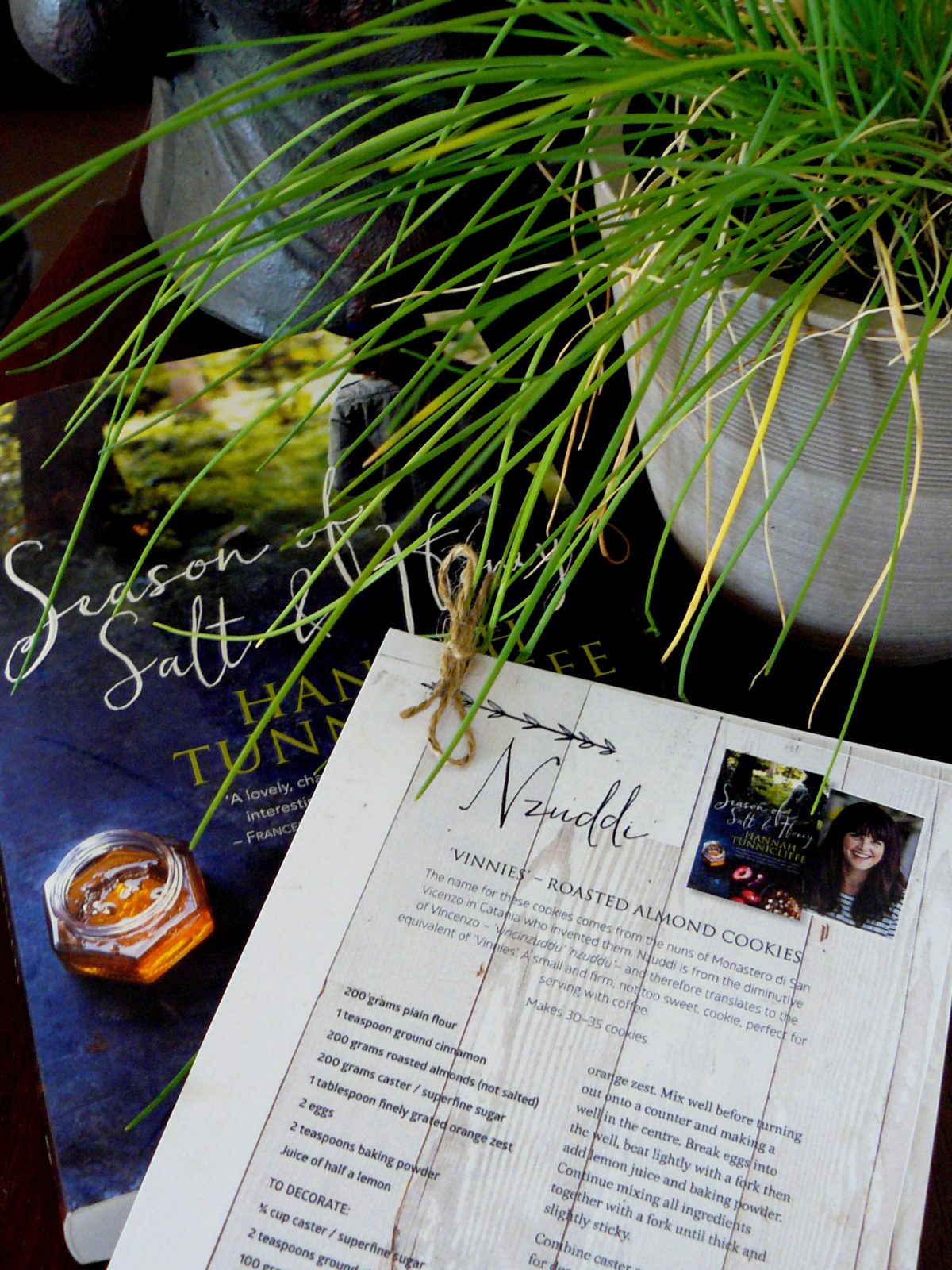 To be in the running for this giveaway, here's what you must do;
1. Subscribe to my blog using your email id.
2. Leave a comment stating the name of your favourite book/novel. (Only entries with comments will be considered).
3. Cross your fingers!
Note – The competition is open for only Australian residents (sorry to my other readers). This giveaway will run from April 1st, 2015 to April 10th, 2015. The name of the winner will be notified on the blog and all my social media channels (if you aren't following any, this would be a good time to). The winner will have 48 hours to get in touch with me; failure to do so will result in the drawing of another winner.
This giveaway is now closed and the winner has been chosen.