Easter holidays are here and all of us are in the mood for some fun time with family and friends. And celebrations always mean great food!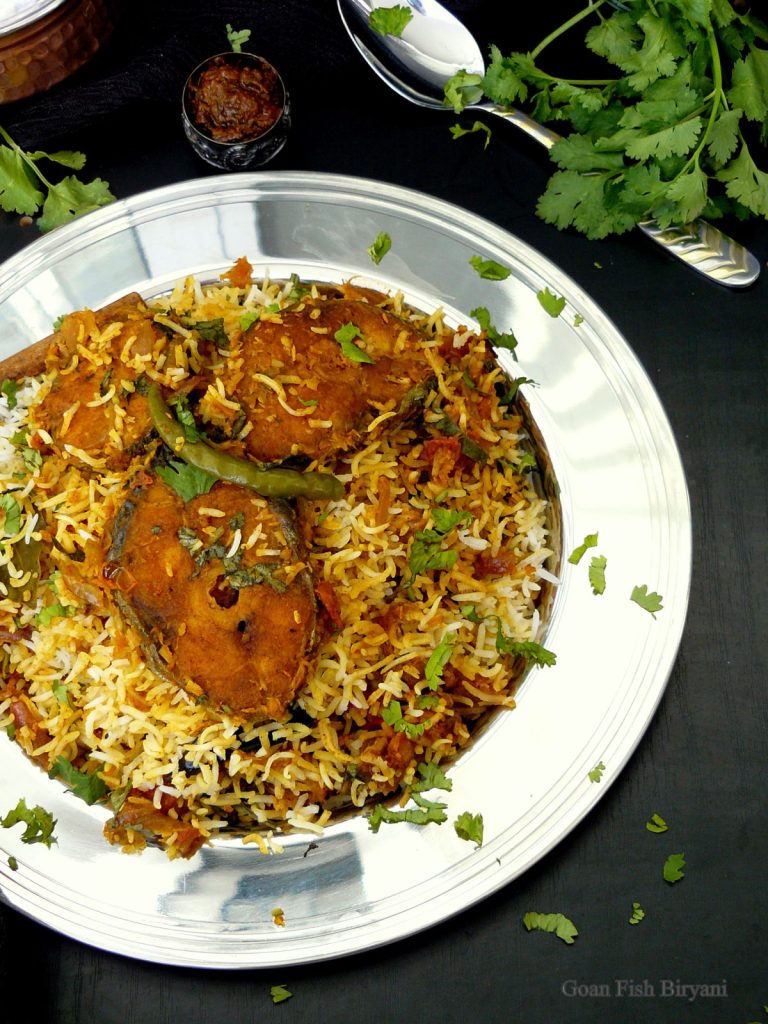 Whether you are celebrating this Holy Festival or not, this weekend is a perfect time to gather around a table with your loved ones and relax over some good food. And today's dish, the Goan style fish biryani is just the perfect one for that.
The most unique thing about this fish biryani is the addition of grated coconut and black kokum. Though red kokum is used traditionally, I have used black kokum or kudampuli in this one. Medium sized fish like small seer fish or mackerel is best suited for this biryani preparation.

Unlike the meat biryanis which are usually heavy in spices and aromatics, this Goan fish biryani is light but with a bang of flavours from the whole spices, coconut and kokum. It has the distinct coastal flavour stamp which transports you the land of sun and surf – Goa!

And what a delicious way to use kokum, especially the black variety. If you have red kokum, use it by all means but the black also provides that delicious tangy addition which pairs so beautifully with coconut. It's the play of sweet n' sour!
Ingredients:

1. For the rice:
• 4 cups, long grained basmati rice; soaked
• 3 green cardamom
• 1 black cardamom
For full recipe, click here….
Recipe developed, shot and styled for Supreme Seafood