I am a very reluctant baker!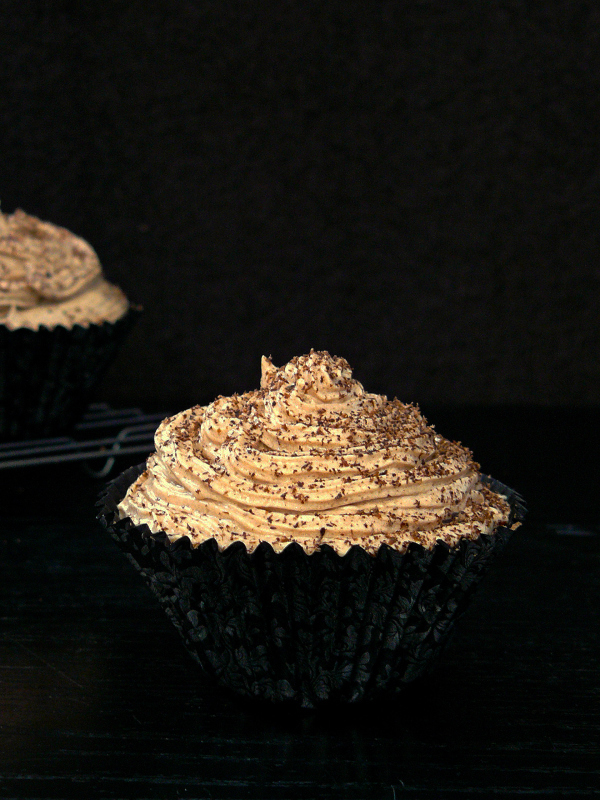 And I know I would have never baked these 'chocolate cupcakes with nutella buttercream' if I weren't a mother.
The whole world of baking, sweets, desserts gives me the nerves. I am the savoury girl who does not believe in measurements or recipes; one who uses her fingers to play around with spices instead of measuring spoons and weighing scales. A pinch of this, a dash of that kind of cook whose strength lies definitely in the savoury world.

So this whole thing of being precise, weighing out ingredients, following instructions and recipes freaks me out. And top it off with an intense dislike for sugary tastes; I am definitely the wrong person to make these chocolate cupcakes.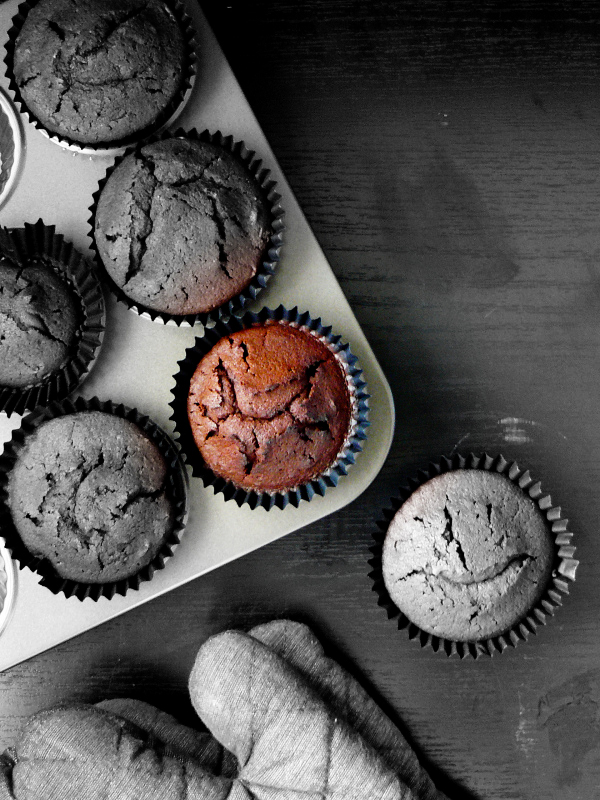 But there are some things that you will do for love. And these chocolate cupcakes with nutella buttercream has love written all over it….a mother's love.

Just like most 6 year olds, Adi is crazy about chocolate and Nutella is the answer to every problem in his world. I do a lot of nutella rationing at home, and he is only allowed to have it once in a week. But the school hols are here, and it is time to break all rules and let chaos descend. A fun sort of chaos…with flour and cream everywhere, a lot of bowl licking, giggles and me going crazy!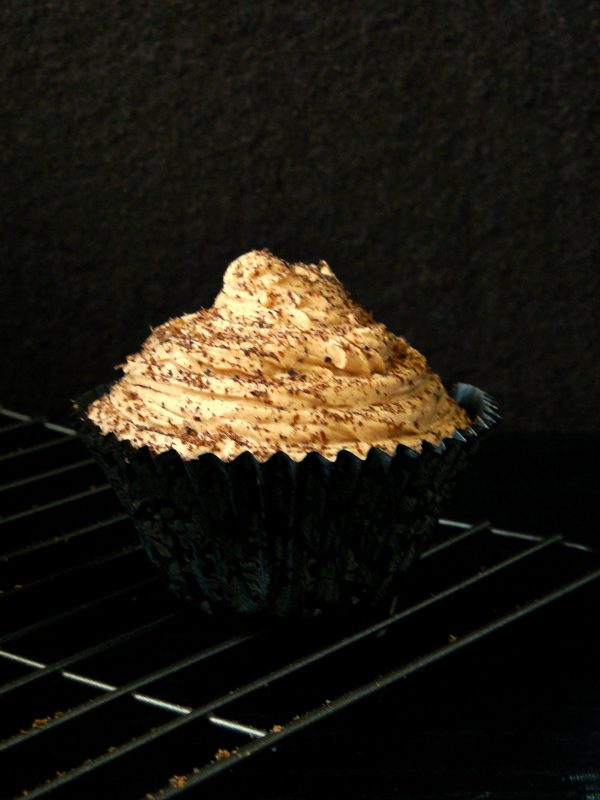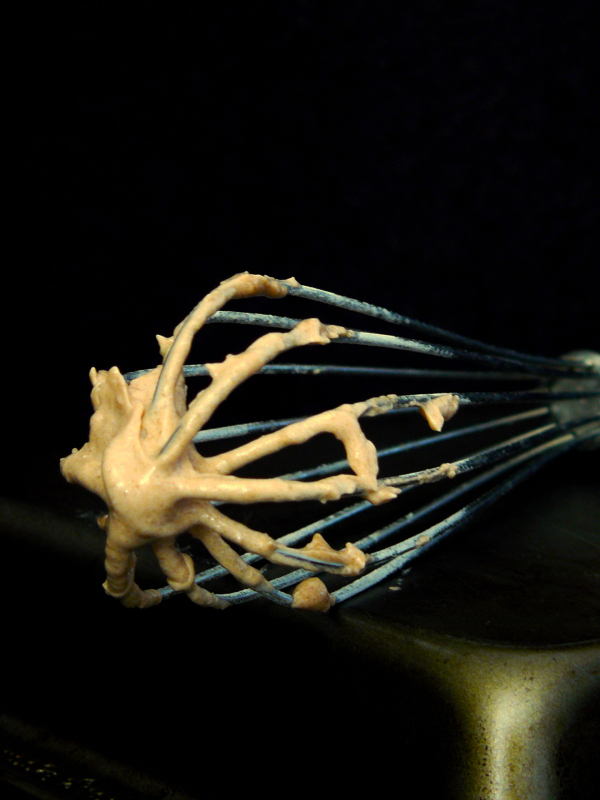 Nope…..I am not saying more. Let's just bake some deliciously moist chocolate cupcakes and pile it up with Nutella buttercream frosting.

The chocolate cupcake recipe comes from Sugar et al…..and this is the blog that you must follow if you want a serious dose of sugarporn!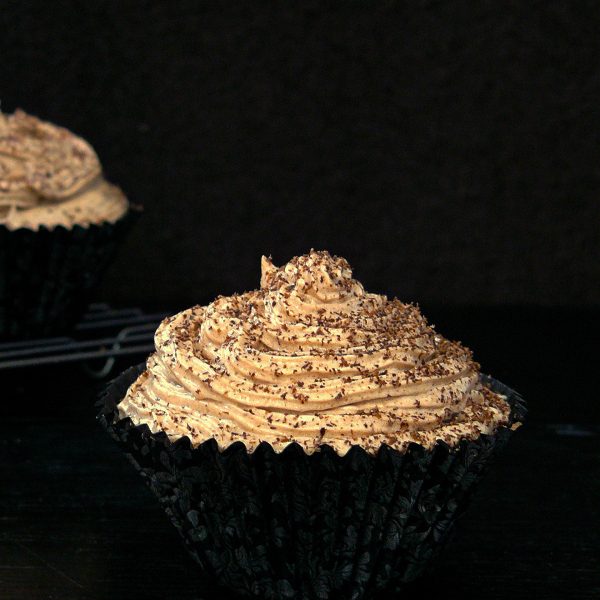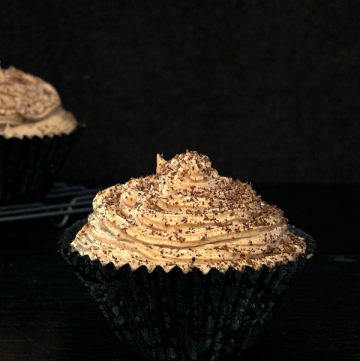 Print Recipe
Chocolate Cupcakes with Nutella Buttercream
Ingredients
For the chocolate cupcakes:
50

gms Dutch processed cocoa powder

240

ml

boiling water

175

gms all purpose flour

2

tsp

baking powder

¼

tsp

salt

115

gms semisweet chocolate chips

113

gms unsalted butter

room temperature

200

gms granulated white sugar

2

large eggs

2

tsp

pure vanilla extract
For the Nutella buttercream:
170

gms butter

must be softened so keep out of the fridge much before starting

300

gms powdered/icing sugar

2-3

tbsp

milk

1

tsp

vanilla extract

20-25

gms nutella
Instructions
To make the chocolate cupcakes:
In a small bowl, stir the cocoa powder in hot water till completely mixed. Keep aside to cool.

In another bowl, whisk together the flour, chocolate chips, baking powder and salt.

Preheat the oven to 180°C.

Lightly butter the muffin tray or place paper liners in each.

Using an electric/hand mixer, beat the butter and the sugar together till light and fluffy. Then add the eggs one at a time and beat till smooth.

Add the vanilla extract and continue to beat till smooth.

Next, add the flour mixture and beat lightly till just incorporated.

Add the cooled cocoa mixture and stir lightly till smooth.

Pour the batter into the muffin cups, filling it upto two-thirds of each cup.

Bake for 15-20 minutes till the cakes have risen and springy; check after 15 minutes with a tooth pick and bake accordingly. (If cooked, the toothpick should come out clean). Do not overbake or you end up with dry cupcakes which is not good at all.

Leave on a wire rack to cool and then decorate with the buttercream.
To make Nutella buttercream:
Sift the sugar to ensure there are no lumps.

Using a hand/electric mixer, beat the butter till pale and fluffy. This will take at least 5-6 minutes by an electric mixer and more by a hand mixer so be patient and let the mixer do its work.

Add ½ cup sugar, first mix on low speed and then on high till the sugar is fully incorporated. Continue until all the sugar has been added and mixed thoroughly with the butter.

Then add the Nutella and vanilla extract; beat further till incorporated.

Add 1 tbsp of milk to fluff up the mixture. The texture of the cream is a personal choice so if you prefer a thick cream, then add just a tbsp but if you prefer a softer and more wet cream, then you can add more milk.
Notes
You may increase the amount of Nutella to suit your personal preference. I made a lighter version since I was making chocolate cupcakes and didn't want it to be too rich.
• If there is excess buttercream, store it in an airtight container in the refrigerator for upto 2 weeks and in the freezer for a couple of months. To use again, bring to room temperature and mix in the beater to fluff it up.
• If you wish, you could decorate the cupcakes with edible silver balls, grated chocolate or sprinkles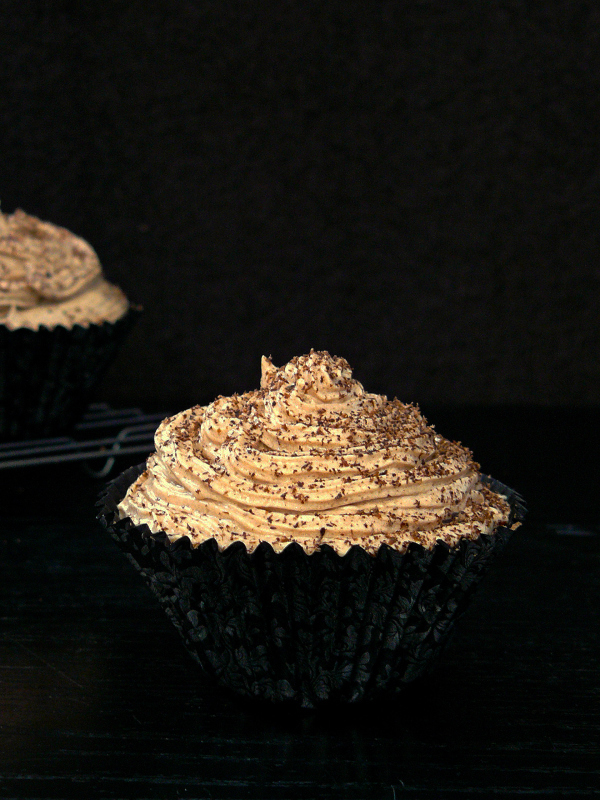 Anything for this happy smile and the chocolatey kiss that followed…..