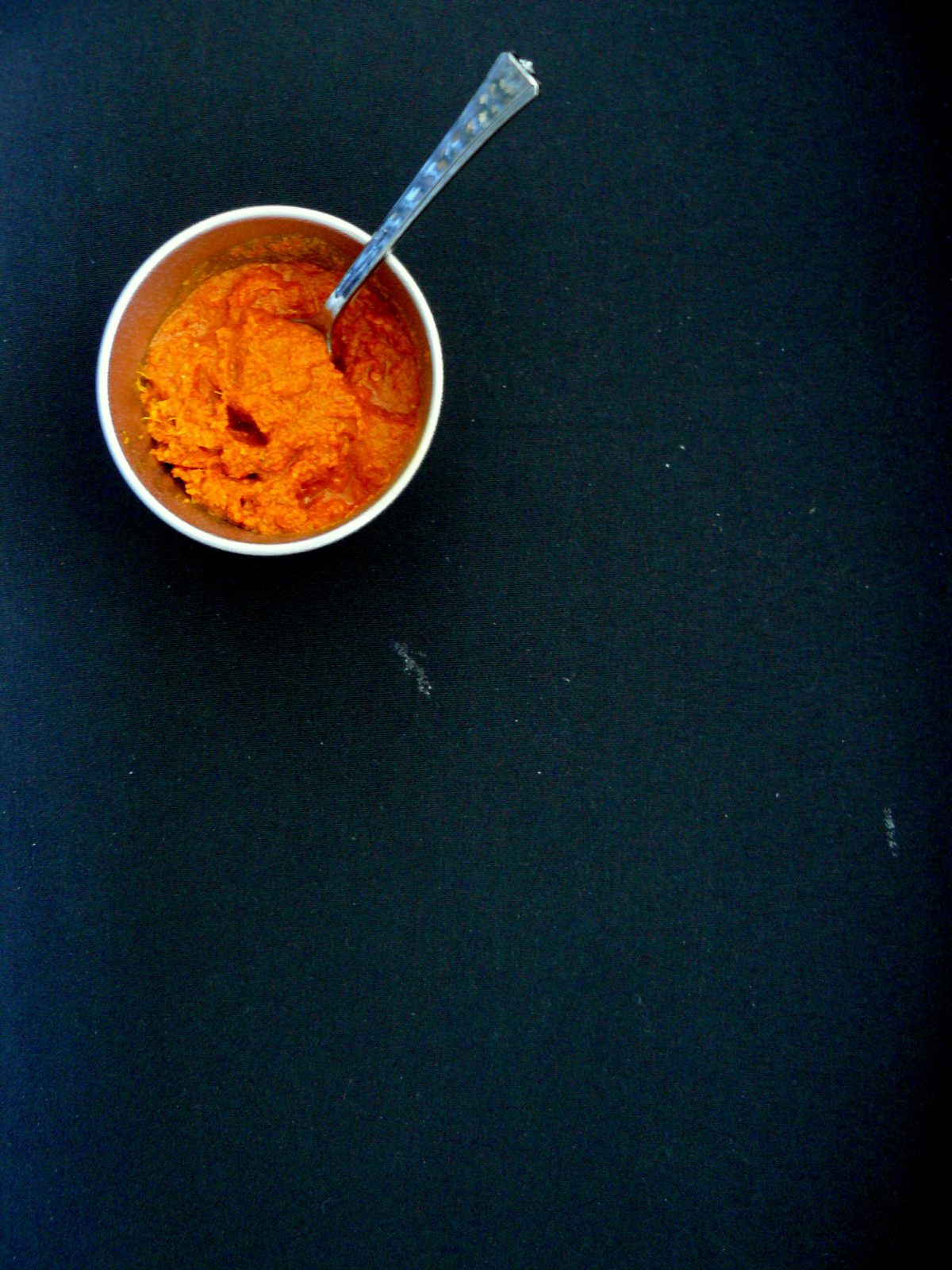 The combination of school hols and cold winters is not exactly the most inspiring time for me to cook. In between work, activities and freezing your butt off, I hardly feel like entering the kitchen and on some days, it almost seems like a punishing chore.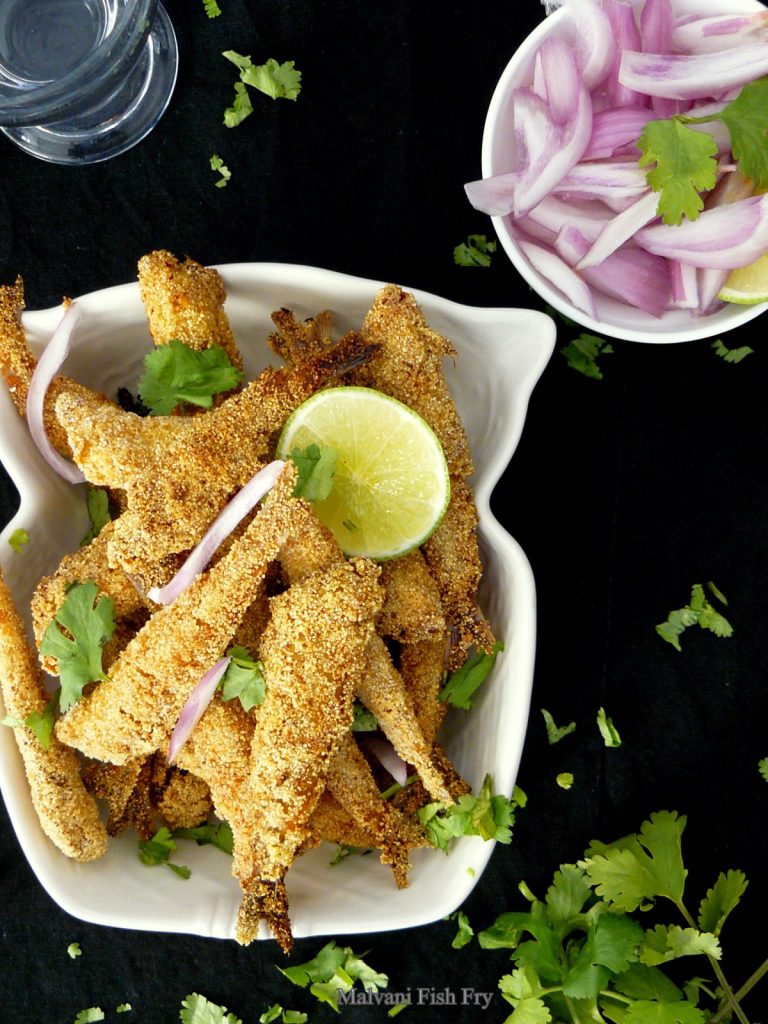 Comfort food and familiar tastes seem to reign high during this time. So there are a lot of curries, fried food and saucy pastas on the menu. Not a time to watch your waistline!

My definition of fried food is a little different to others. For me, it is mostly seafood – I am so very partial to fried fish and there are a zillion ways to do it too. A bowl of rice, this lentil curry and some fried fish; that's the way I am keeping sane this season.

Today's fried fish recipe comes from the coastal regions of Maharashtra, India. The cuisine is often referred to as the Malvani style of cooking.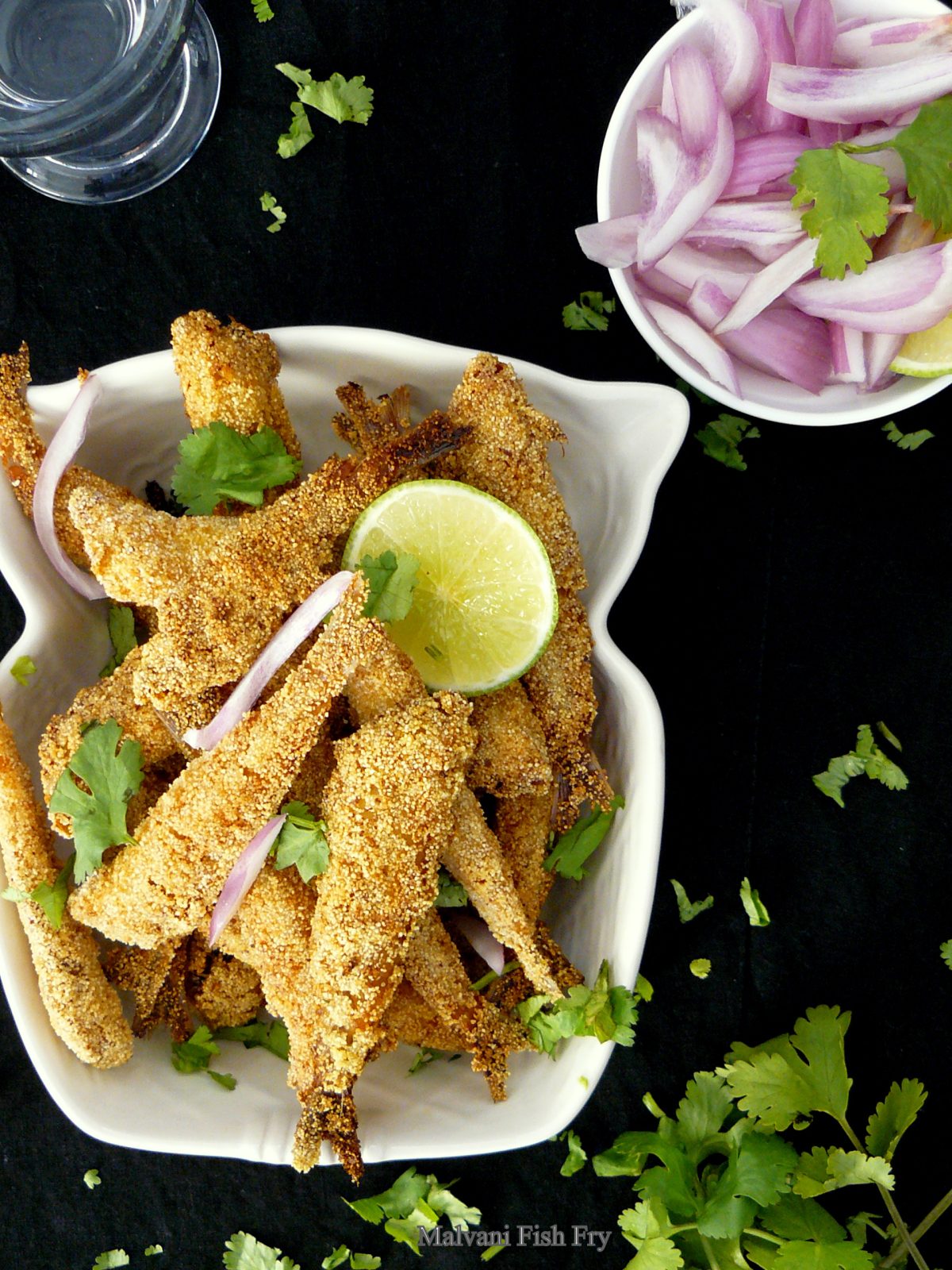 There are a lot of similarities between the Malvani and Konkani (this is the term used for Goan cuisine) style of cooking. Seafood is big in both cuisines given the proximity to the coastal region. A common seafood preparation is the rawa fish fry, in which fish pieces are first marinated with a wet spice paste and then coated with coarse semolina/rawa and shallow fried.

The use of coarse semolina is ingenious; it gives that instant crunch without needing any egg or flour; also, there is no need for deep frying to get the crispy exterior. Now, that's a winner! I have tried the same technique to make chicken nuggets and my kiddo loved it.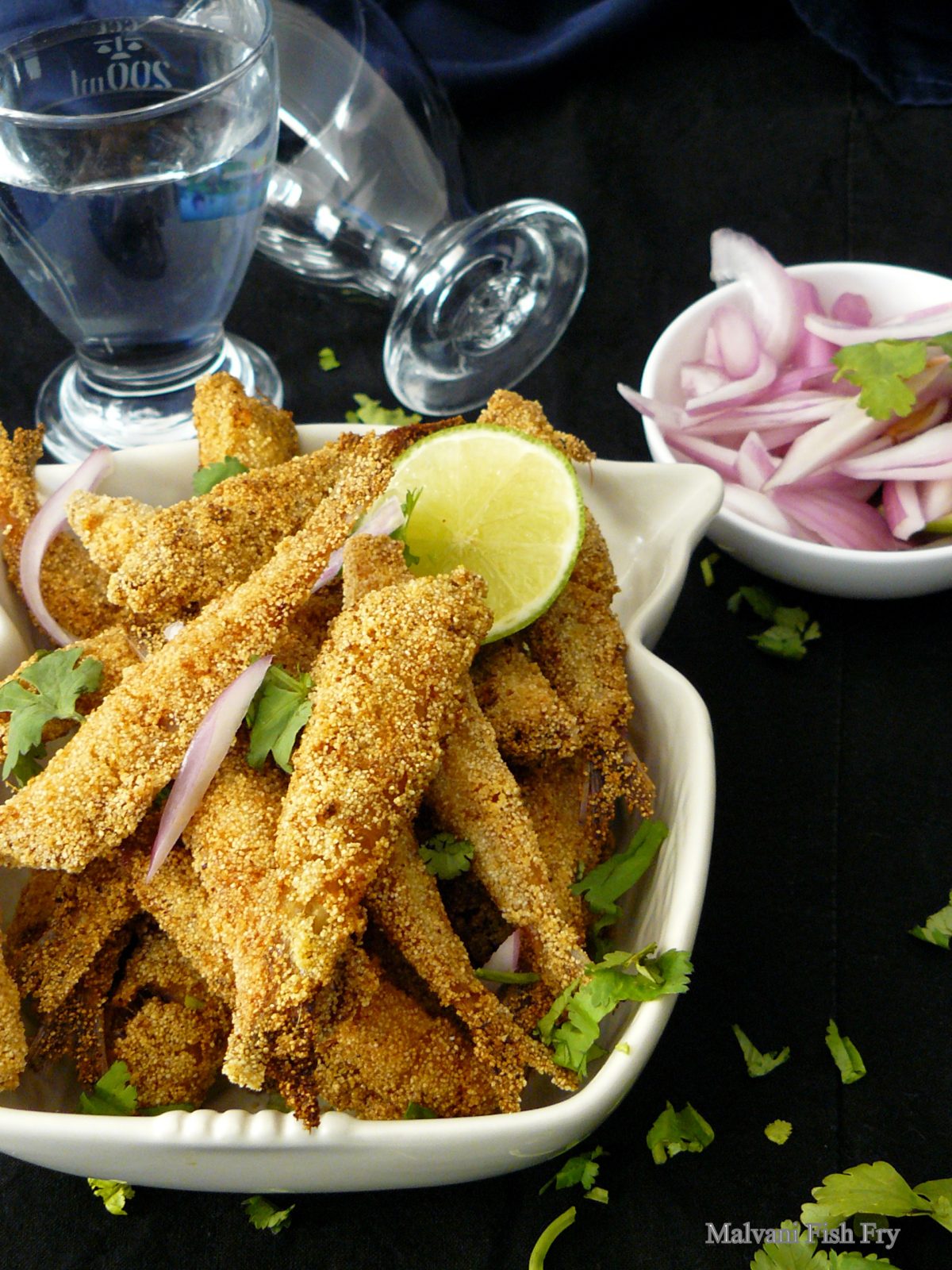 The Malvani fish fry is a delicious, crunchy preparation usually made with kingfish, mackerel or pomfret but today, I have used Indian anchovies/nethli. Being a small fish with a single line of soft bones, the anchovies when made this way is super crunchy and the perfect, delicious starter to any meal. And of course you have to eat it, bones and all.

Ingredients:

1. 400gm Indian anchovies (Nethli); cleaned with heads and guts removed
2. 1 tsp turmeric powder
3. 2 ½ tsp red chilli powder (adjust to heat preferences)

For the full recipe, visit here.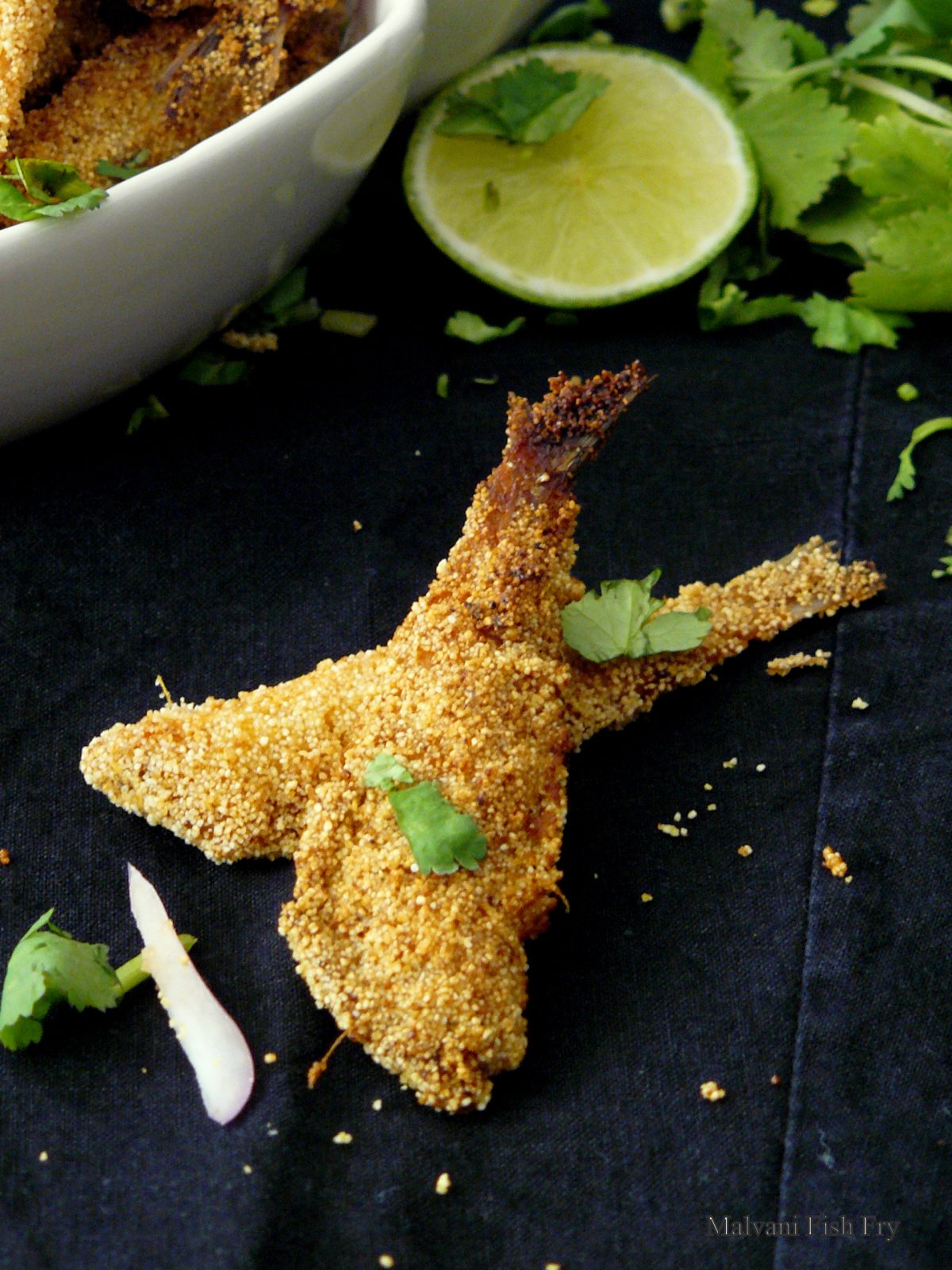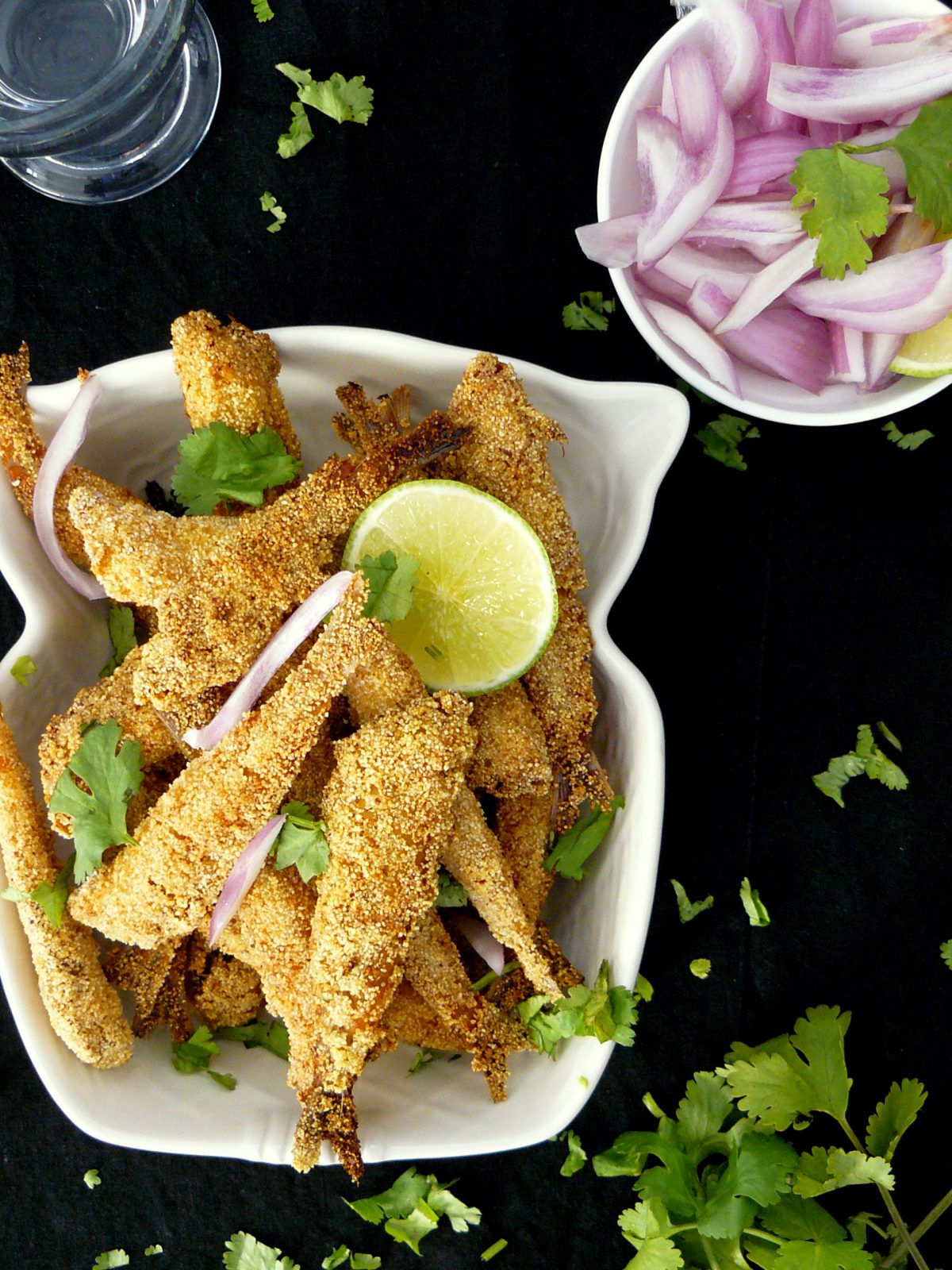 Recipe developed, styled and photographed for Supreme Seafood