Fried chicken – The ultimate global comfort food!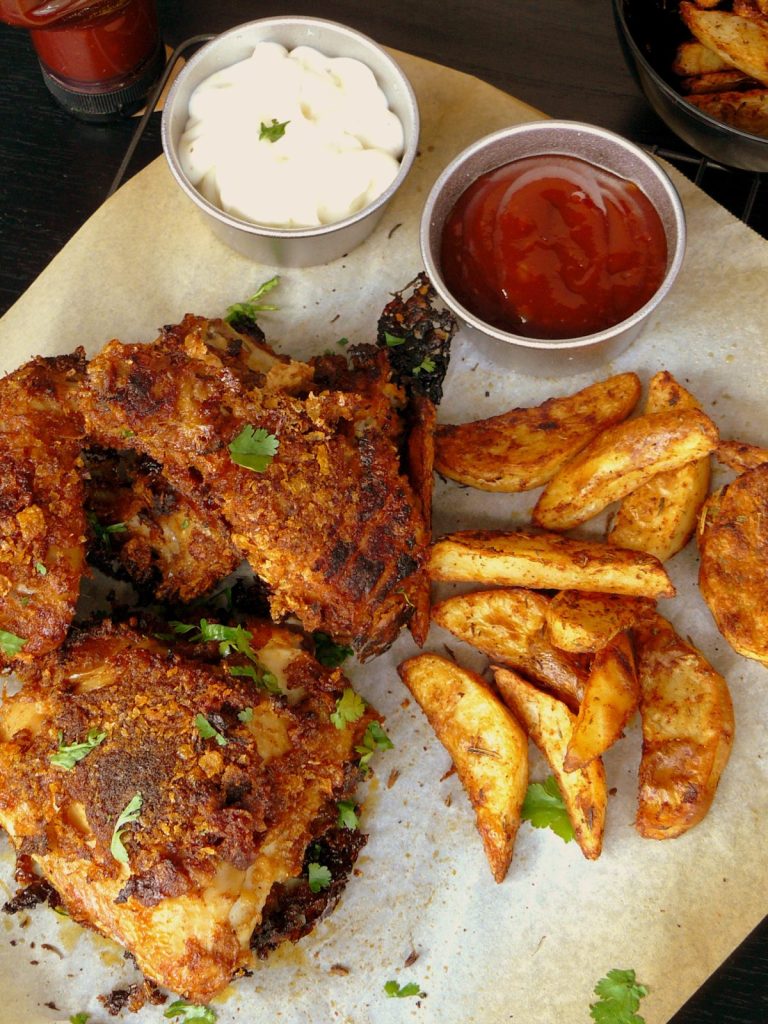 I remember vividly of a childhood eating my fair share of KFC (Kentucky Fried Chicken, is there anyone who doesn't know it!). It was the only form of fast food that was welcome in our house simply for the fact that fried chicken was the only thing that my dad would eat outside South Indian cuisine.

Without going into the debate of health and junk food, I did enjoy the flavours of KFC, at least till I learnt to make a decent version of fried chicken myself. What can get more comforting than biting into a crispy chicken leg that eventually melts in your mouth. And accompany it with fries and ketchup…..greasy but good for the soul!

As my cooking skills strengthened and so did my knowledge of oven cooking, I learnt of ways to achieve a similar texture and flavour of fried chicken without actually deep frying. The fries got replaced with wedges and the store bought mayo slowly gave way to homemade aioli.

And of all the different varieties and styles of fried chicken, this Southern version staunchly remains my favourite just because it has liberal amounts of my favourite ingredient in it….spices.
Southern fried chicken is another comfort food offering that originated in the US. The chicken pieces are tenderized by marinating in buttermilk and then coated with flour mixed with spices like cayenne pepper. But today, I am adding more crunch to the coating in the form of crushed cornflakes and Panko breadcrumbs. And we have not just cayenne for the chilli kick, but smoked paprika and Indian red chilli powder because I like it hot!

If you have an oven, then ditch the fryers and skillets; spray some oil and oven bake at high temperatures to get the same crispy exterior and your stomach will thank you for it. We also have paprika wedges instead of classic fries to accompany this Southern fried chicken. Homemade mayo and barbeque sauce complete this comfort food package making my weekend a delicious affair.
Why don't you make yours delicious too?