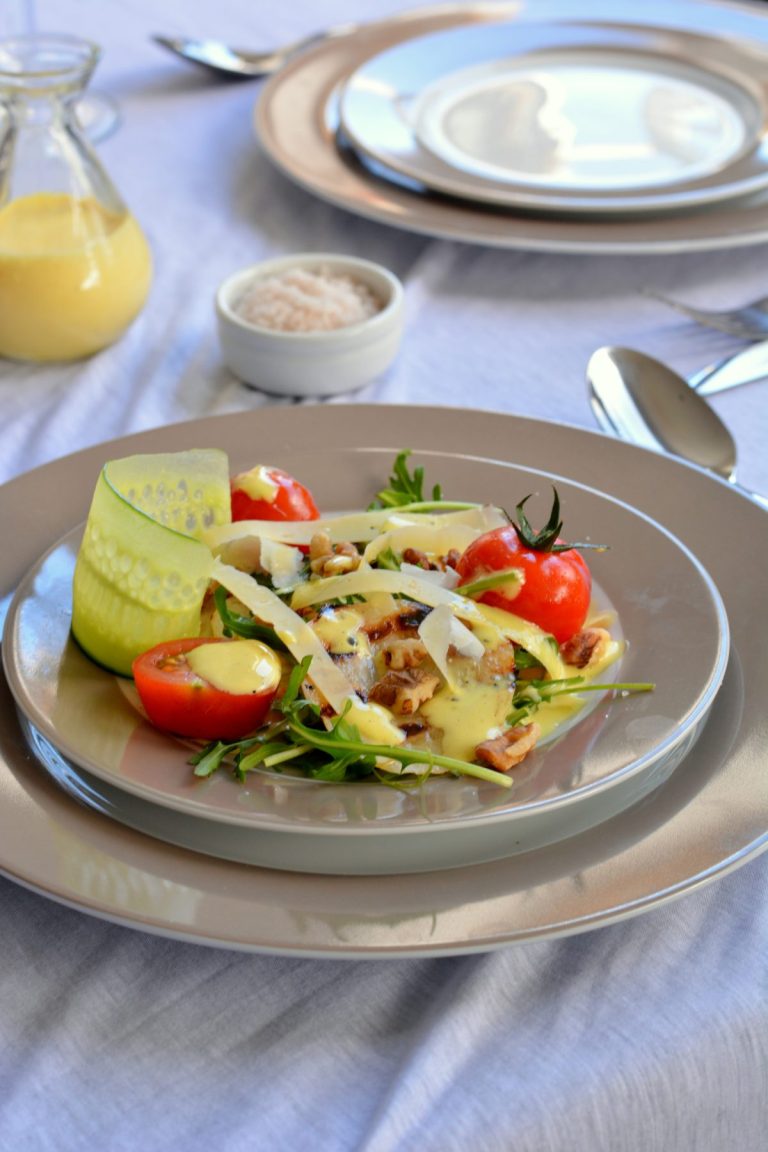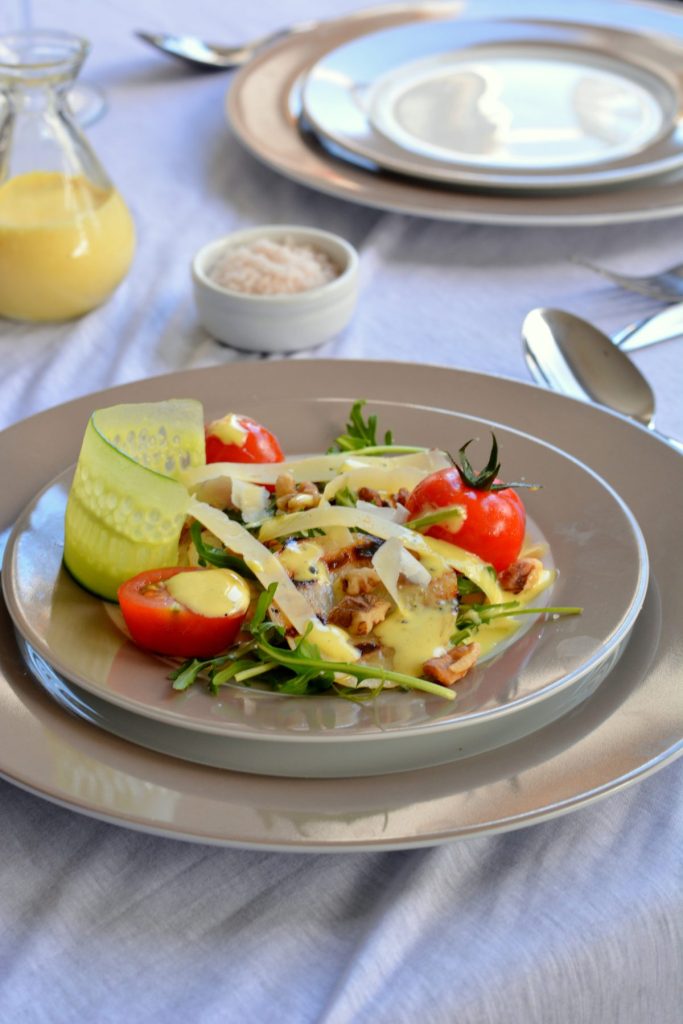 Spring is finally here and I am so happy to see my toes again after a long, almost endless bleak winter.

The cherry blossoms lining my street, the fresh vibrant produce in the markets, the skirts,singlets and thongs are all making me very happy. And I wanted to try and create something light and vibrant to capture the essence of this beautiful season. But I also wanted it to be more than a regular salad. I wanted it to make a statement when it arrives on the table. A bit of fancy, but oh so simple!
This is my first time cooking with fennel and I wonder why did I put off using such a beautiful vegetable till now. Fennel has such a delicious crisp and fresh texture; an amazing ingredient that can be used in so many ways in your cooking.
Today, I am keeping it simple; just grilling the fennel to lend a nice charred flavour yet retaining its crunchy texture. The cherry tomatoes are also lightly blistered on the grill but not taking it too far as I wanted that pop of fresh sweetness in the mouth. Splashes of green from the Lebanese cucumbers and rocket, a nutty edge from the roasted walnuts, shavings of good quality Parmigiano Reggiano and finally finished off with a generous drizzle of fresh turmeric aioli.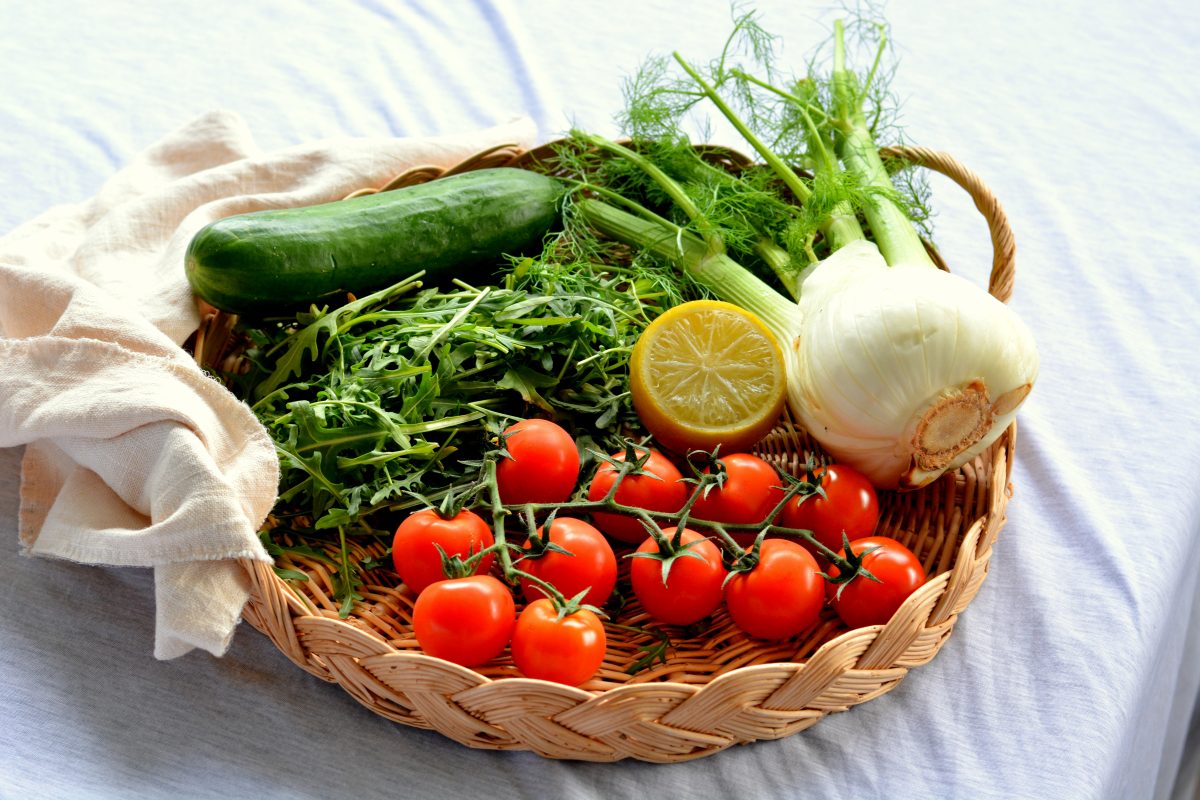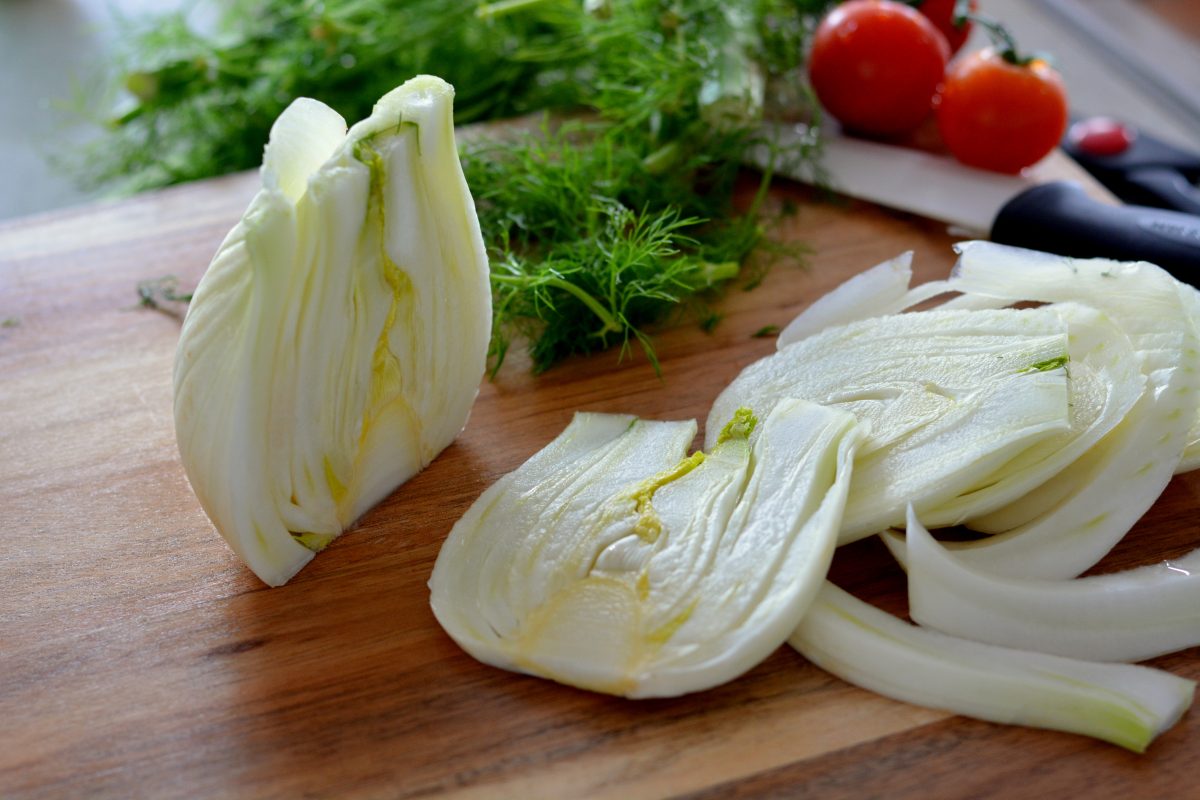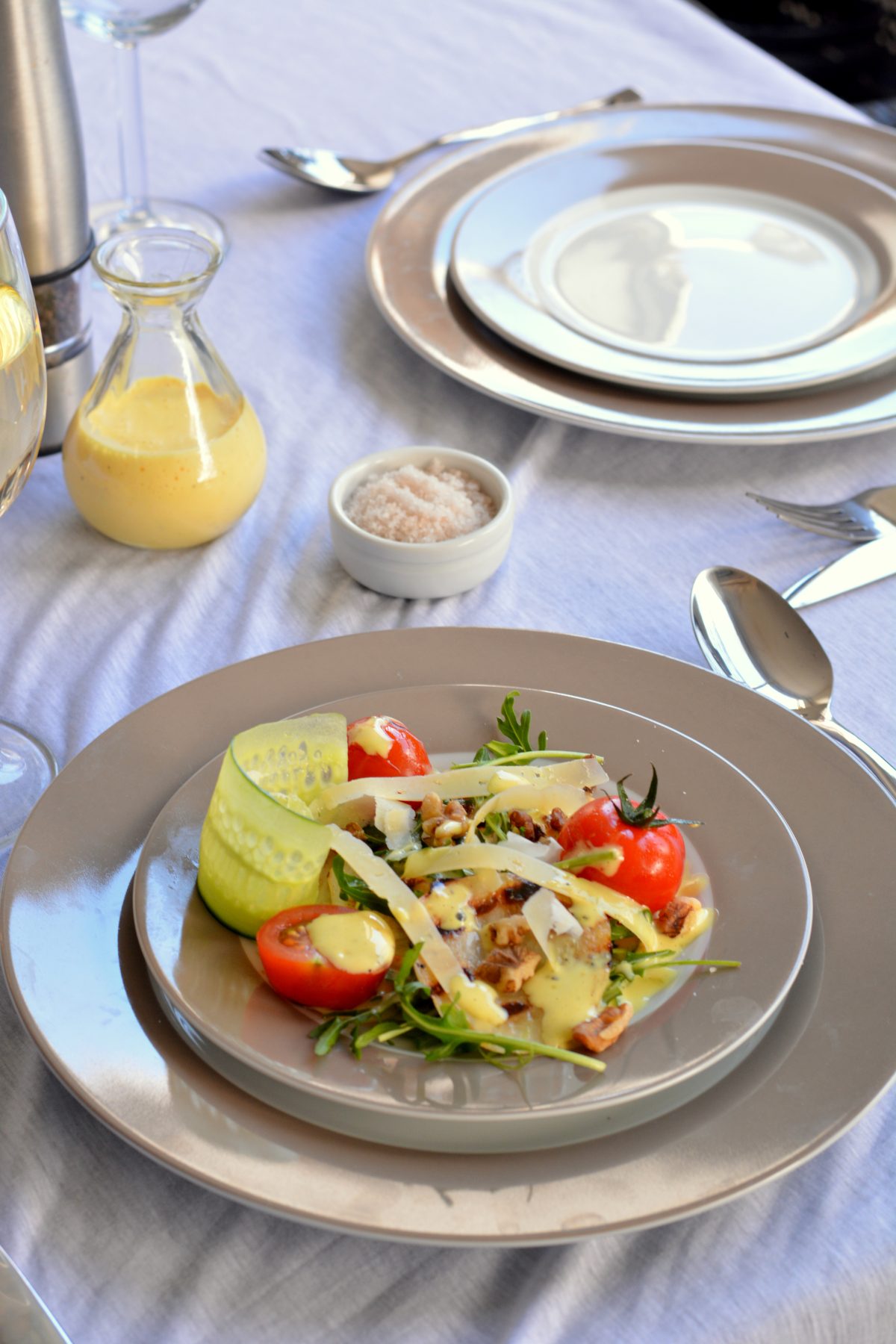 The fresh turmeric aioli was a last minute inspiration. I wanted more than a simple vinaigrette dressing; something creamy yet with refreshing flavours. And then I remembered a conversation that I had with a couple of my social media friends about the use of fresh turmeric. I usually use fresh turmeric grated into my morning smoothie and so when I had posted the same, many of my friends wanted to know how else to incorporate fresh turmeric into everyday cooking as it is a powerful immune booster.

And thus, this turmeric aioli happened. This one can be whipped up in no time and keeps well in the fridge for use in sandwiches or tacos. I kept the texture slightly on the runny side (not as thick as mayo) as I was using it for a salad.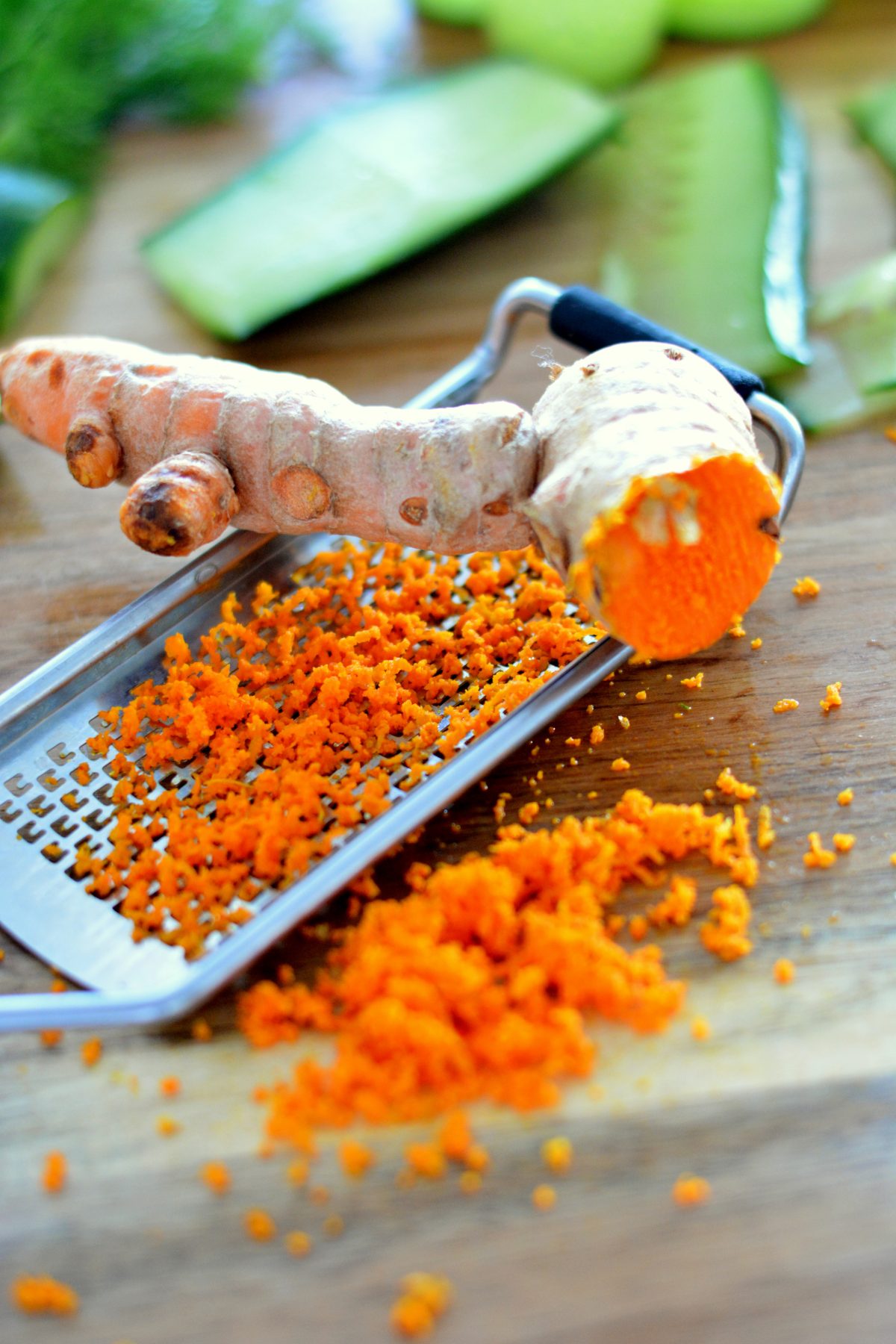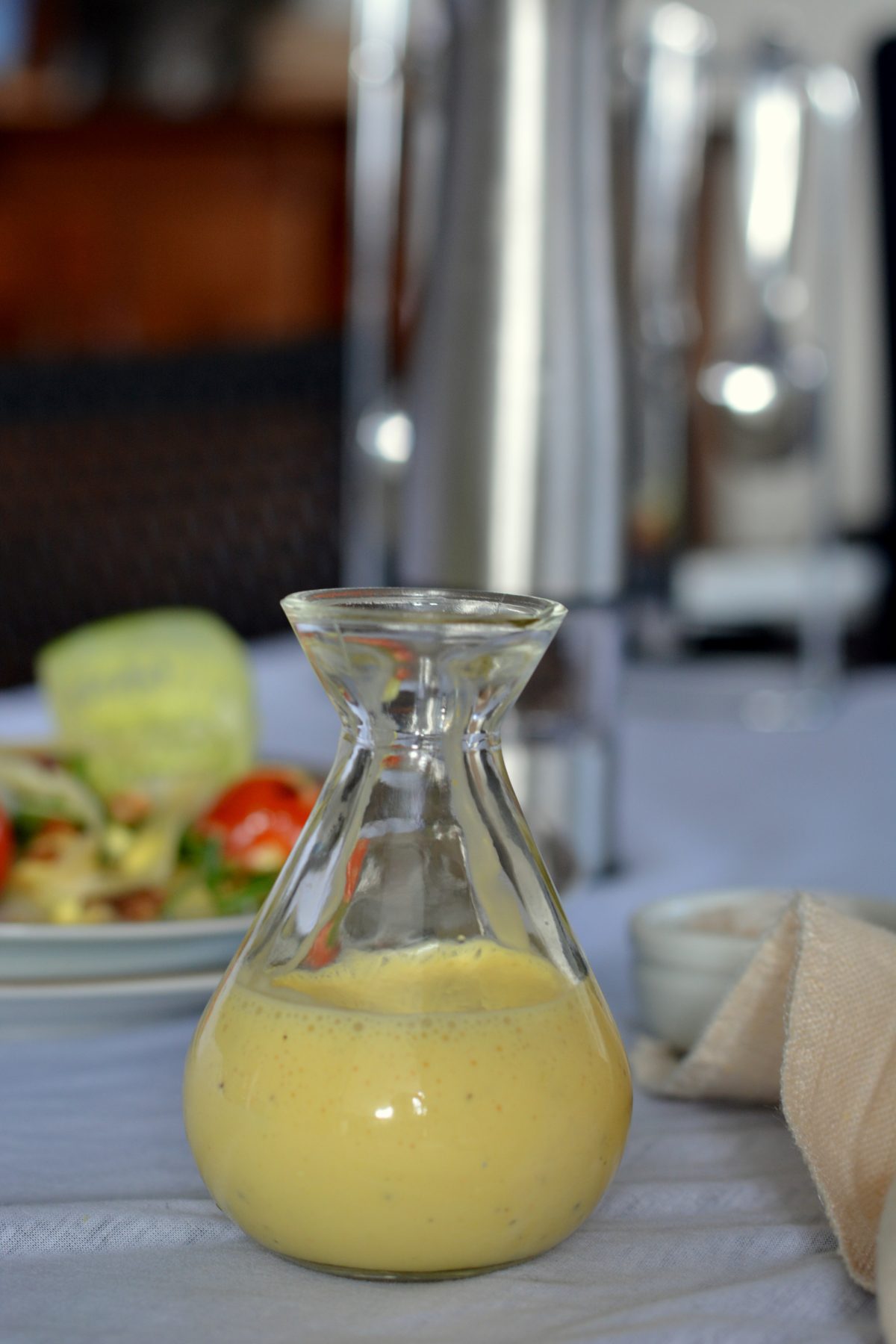 So here's how you can re-create my grilled fennel, walnut and cherry tomato salad with fresh turmeric aioli. A gorgeous salad with fresh vibrant flavours….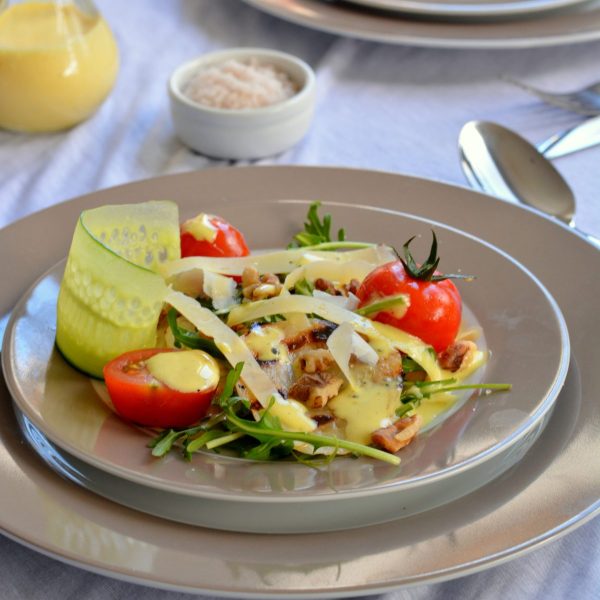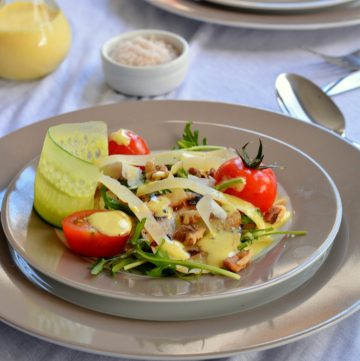 Print Recipe
Grilled Fennel, Walnut, Cherry Tomato Salad with Fresh Turmeric Aioli
Ingredients
1

large fennel

1

punnet cherry tomatoes; halved

keep a few whole for aesthetic purposes

1

Lebanese cucumber

½

cup

walnuts

Parmigiano Reggiano

Parmesan block

1

cup

rocket leaves

Macrobiotic sea salt

to season (use regular salt if this is not available)

Freshly milled black pepper

2

tbsp

olive oil

Fennel fronds

to garnish
Fresh turmeric aioli, to dress the salad
To make fresh turmeric aioli:

½

inch

fresh turmeric root

1

egg yolk

1

lemon

Salt

to season

Vegetable oil

at least 2-3 cups
Instructions
To prepare the aioli:
In a food processor, add the egg yolk and squeeze in juice from half a lemon. Season with salt.

Blitz the mixture and add oil slowly through the top to start the emulsification process.

As the mixture starts to emulsify and thicken, add a pinch of grated fresh turmeric. Blitz with more oil till desired consistency is achieved.

Taste and adjust; if less tangy add more lemon juice. If you feel that the turmeric flavour is not coming through, then add a pinch more and blitz for a few seconds. Taste and repeat if necessary.

Store in the refrigerator in an airtight container.
To prepare the salad:
Remove the fronds from the fennel and keep aside (used later to garnish the salad). Cut the fennel bulb into medium thick slices.

Heat the grill to smoking hot. Brush the fennel slices lightly with olive oil and season with salt. Grill on high heat for a couple of seconds on either side to get a nice char but still retain the crispness of the fennel.

On the same grill, grill the tomatoes for a few seconds. We just need a blister on the tomatoes and do not want it to go mushy.

Slice the cucumbers using a mandolin or peeler to get thin strips.

Roast the walnuts in a pan; take care not to burn.

To assemble; place a handful of rocket leaves on a plate and line two slices of grilled fennel on top. Add a couple of cherry tomatoes and walnuts. Roll 1-2 cucumber slices and place it on the plate. Add 2-3 shavings of Parmesan and garnish with fennel fronds; then dress lightly with a few spoonfuls of turmeric aioli. Finally sprinkle the macrobiotic sea salt and black pepper on top.

It is not necessary to plate the salad in this manner; use your own creativity and I am sure you will come up with even better results.
Notes
Fresh turmeric has a very strong flavour which is why it must be added in extremely small quantities.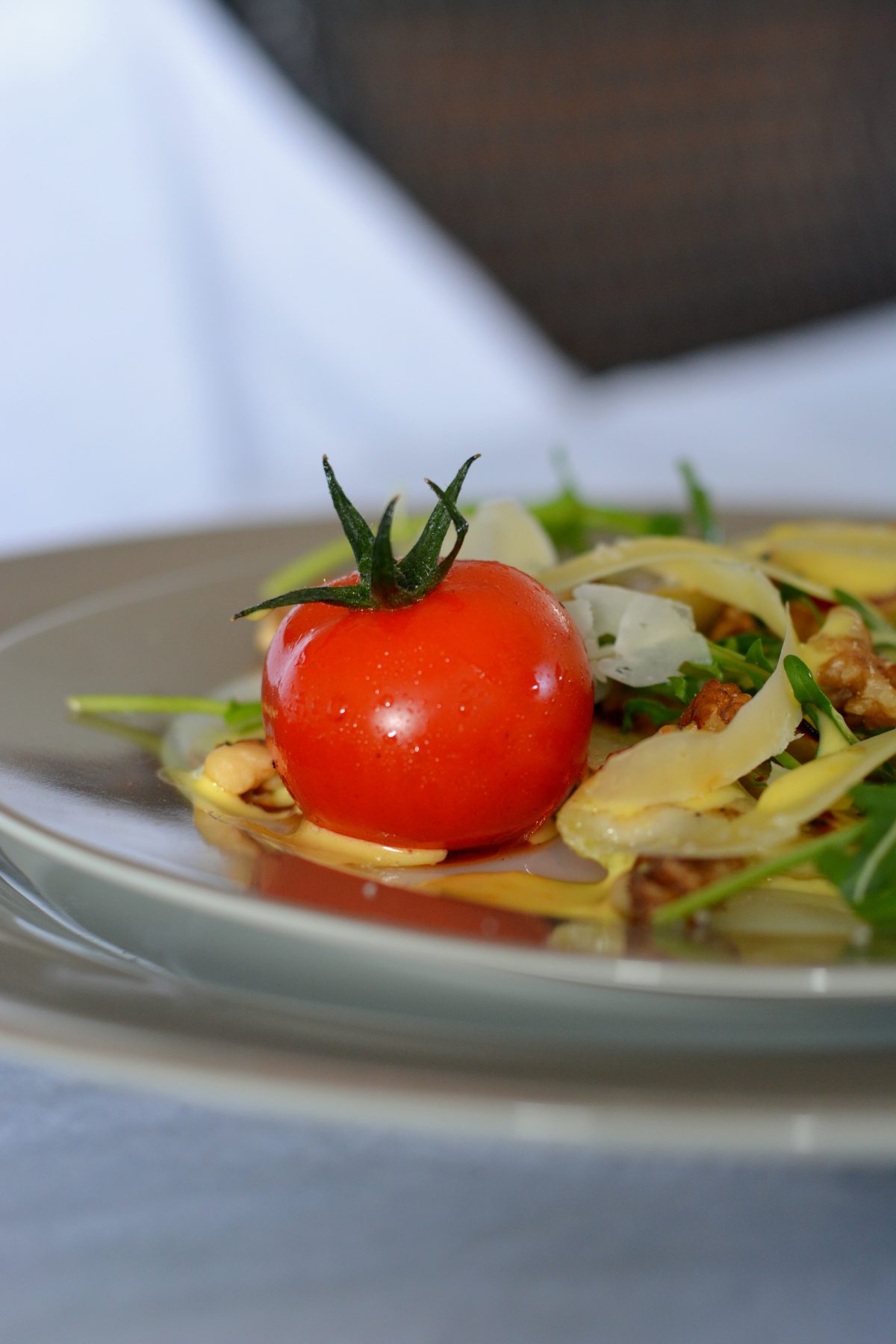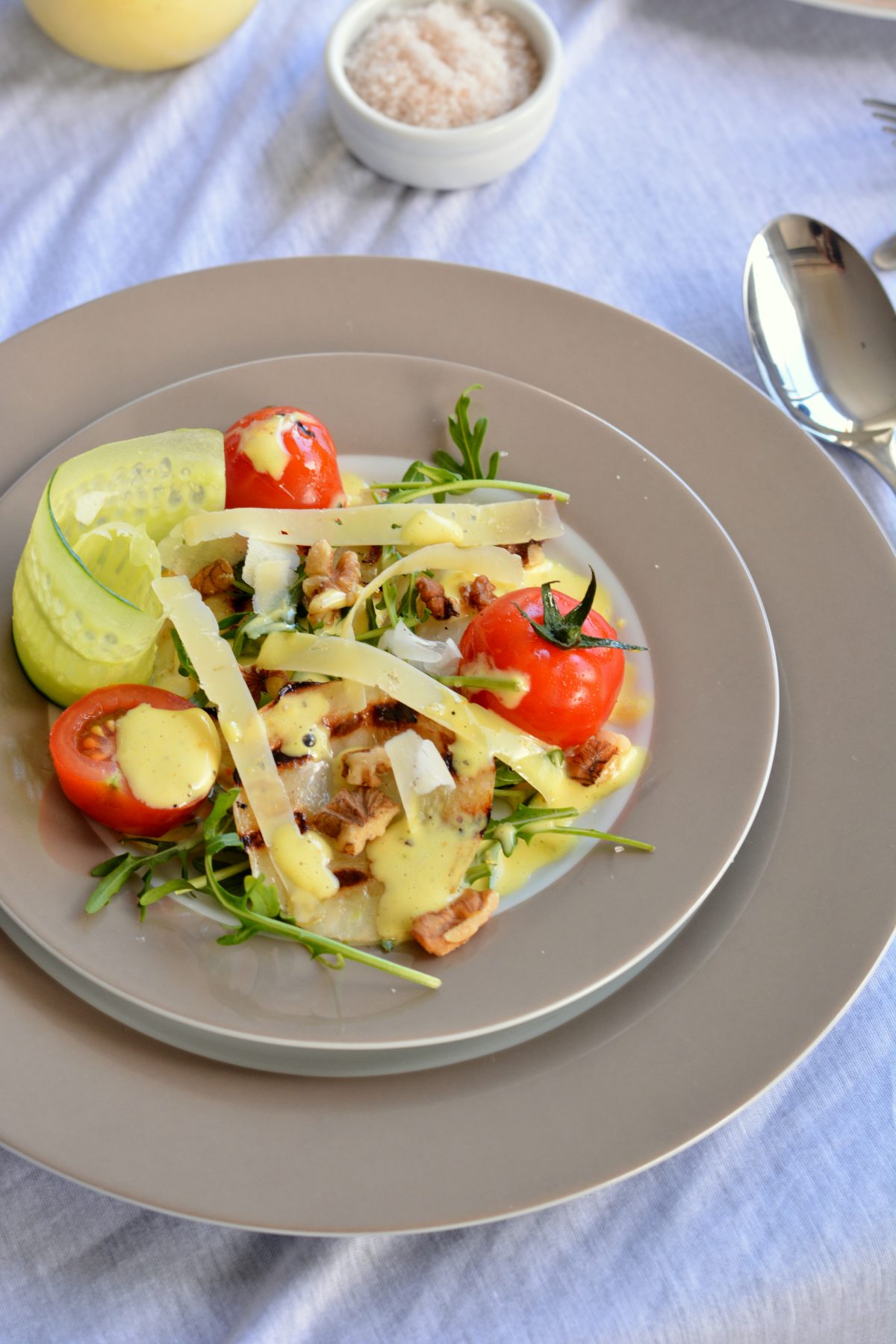 And if you haven't already read about all the excitement through my social media channels, I recently bought my first DSLR and this post is the first I shot with it. Notice any differences?