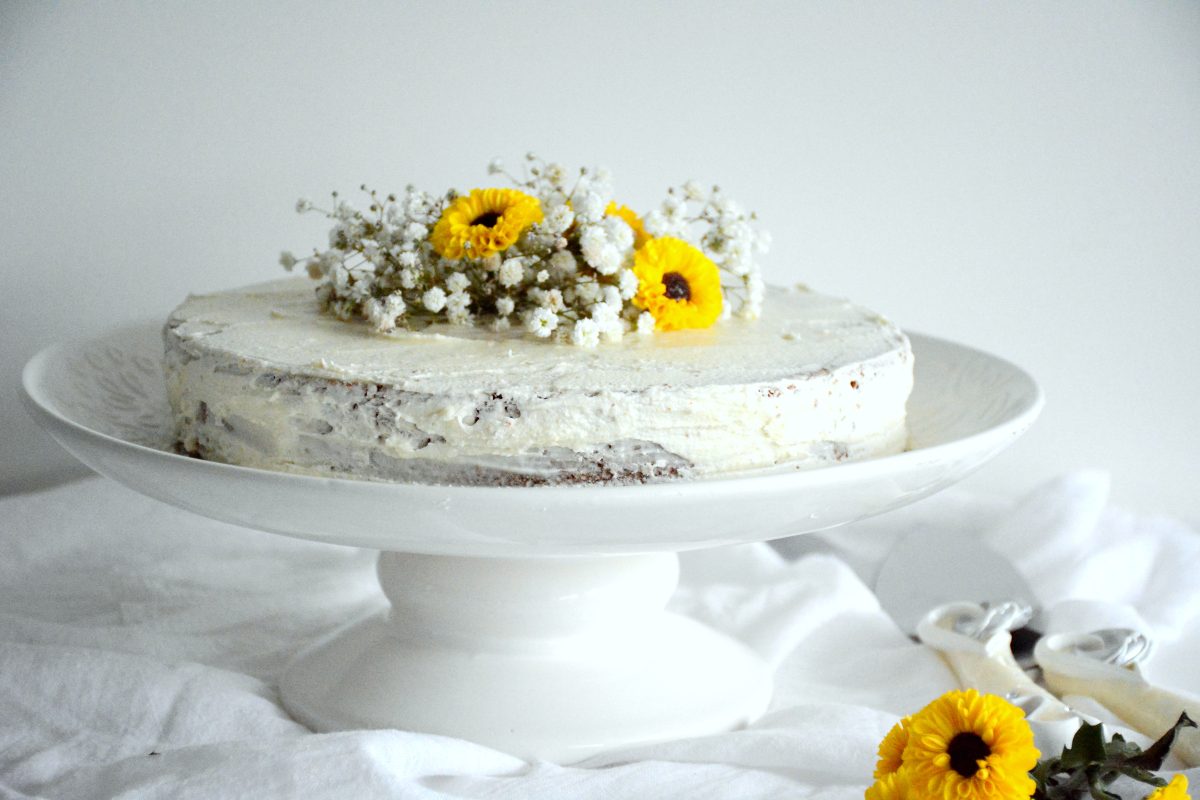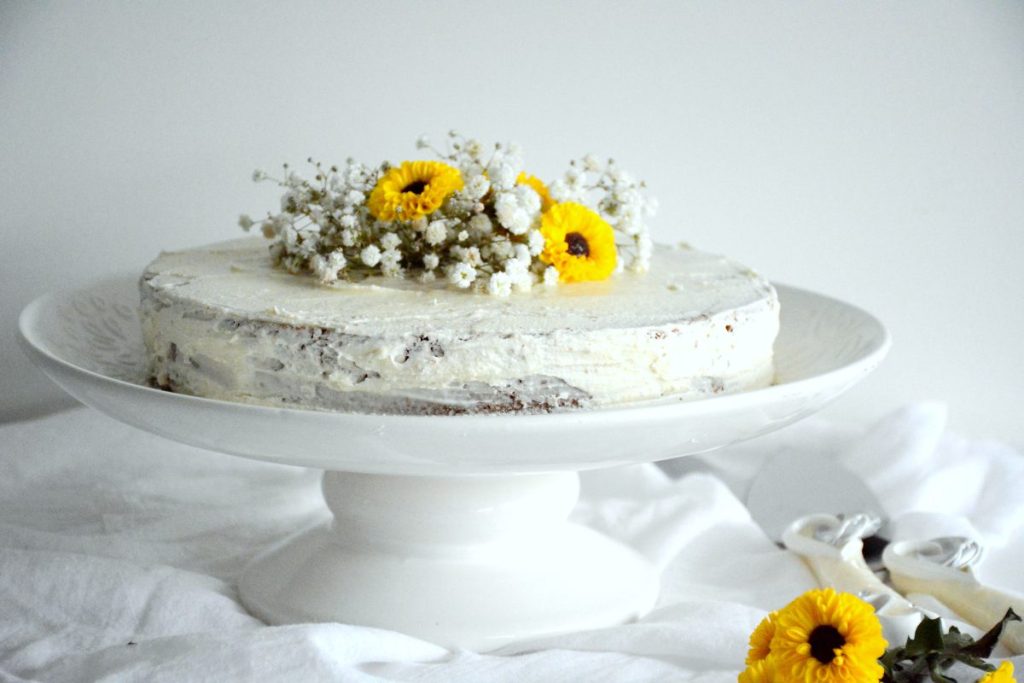 And I finally baked a cake!

There is a strange sense of excitement and fulfillment that I felt at the end of this baking exercise. Yes, I have made cupcakes before but not a traditional cake. In spite of having a mom who is a baking pro and in spite of having considerable experience assisting her in the baking process (my job was to hold the egg beater as she added one ingredient after the other creating fluffy, moist magic inside the bowl), I put off baking for the longest time possible.

There are a zillion recipes bookmarked in my baking folder but when I finally decided to do bake one, it had to be Cook Republic's 'lemon cake'.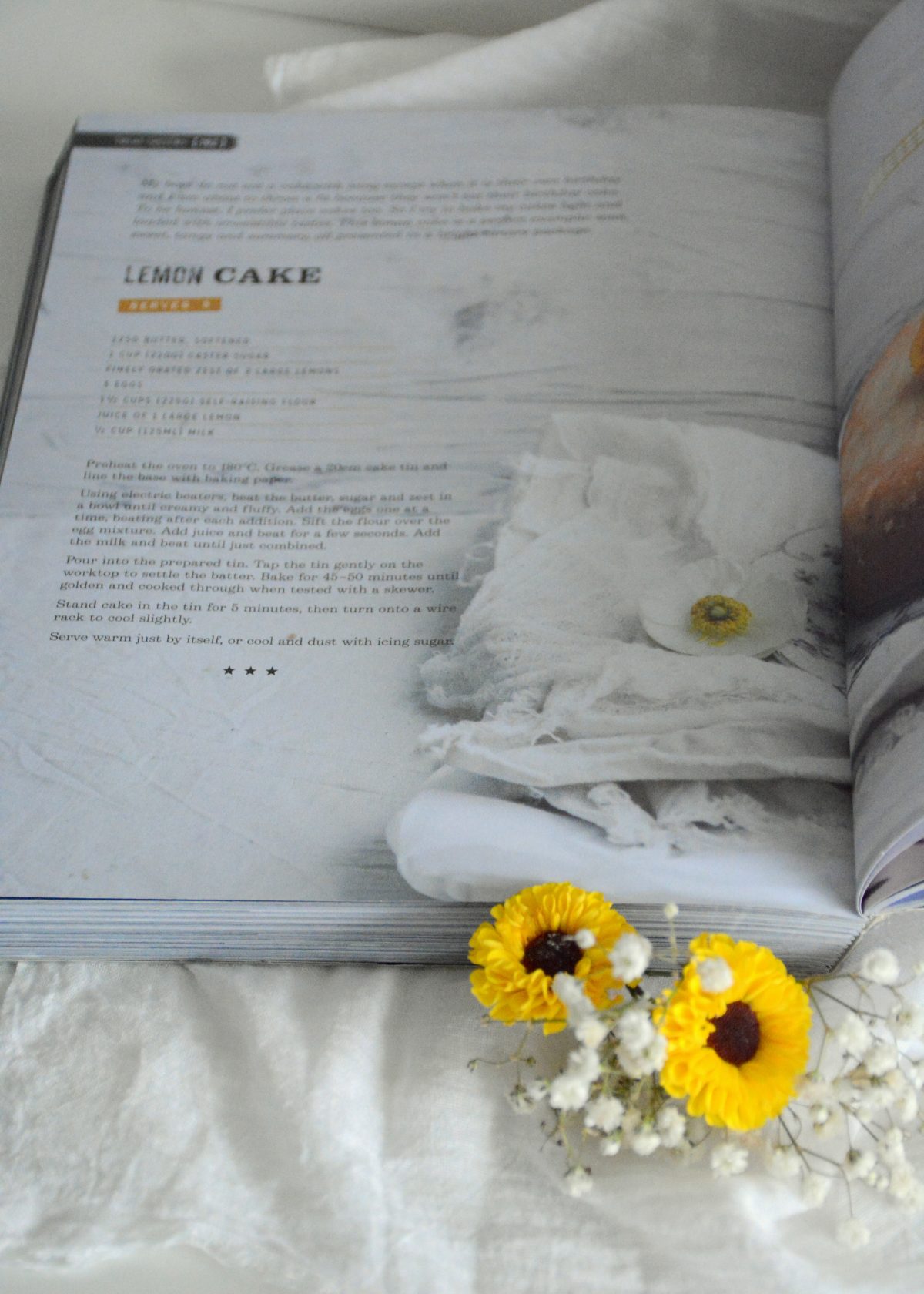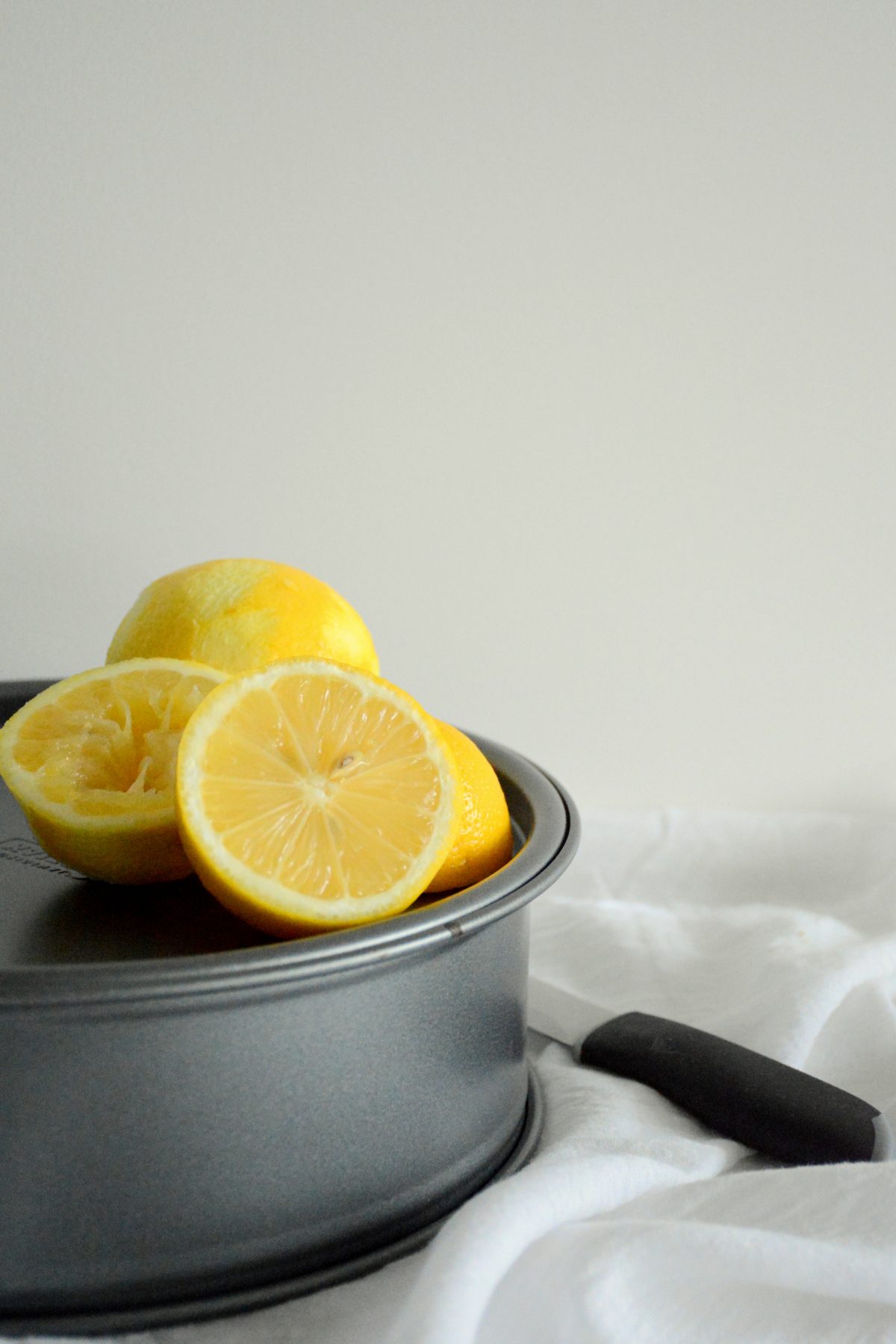 Cook Republic is a brilliant food blog by Sneh Roy – a blogger, photographer and designer par excellence. I had shared my views about her cookbook, 'Tasty Express' on my social media channels recently and today's lemon cake is one of her creations from the book.

This lemon cake works brilliantly during the spring summer season when we all like to enjoy light and moist cakes. It is an extremely simple recipe to master especially for amateurs and beginners like me. Very few and basic ingredients, but loaded with flavour!

In spite of being a simple to follow recipe, I admit I stuffed it up the first time I made it. But that's entirely my fault. The original recipe called for baking in a conventional oven at 180°C and Sneh has mentioned in the book that if you are using a fan forced oven, temperatures need to be reduced. But I completely missed it and so the first attempt did not turn out as moist as it should have been.

But the folly was soon rectified and the second time, it was a brilliant reproduction of Sneh's original….and I did my little happy dance after tasting it.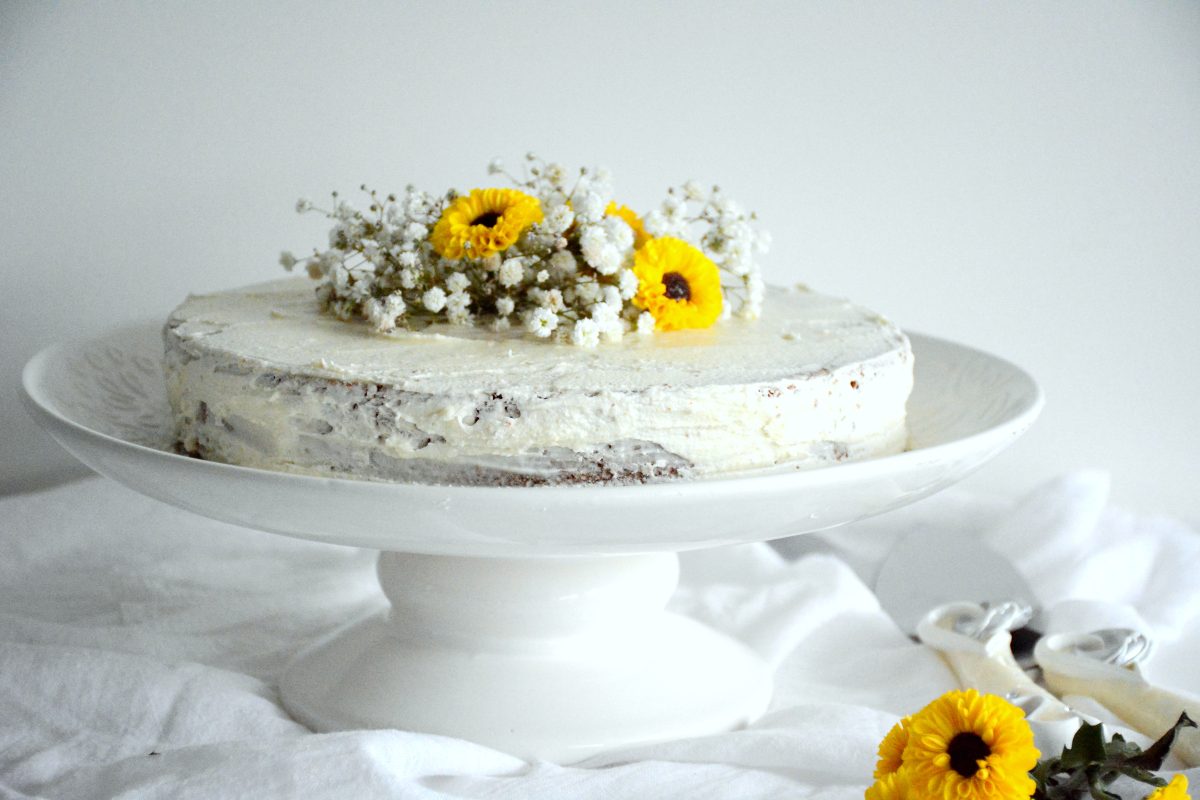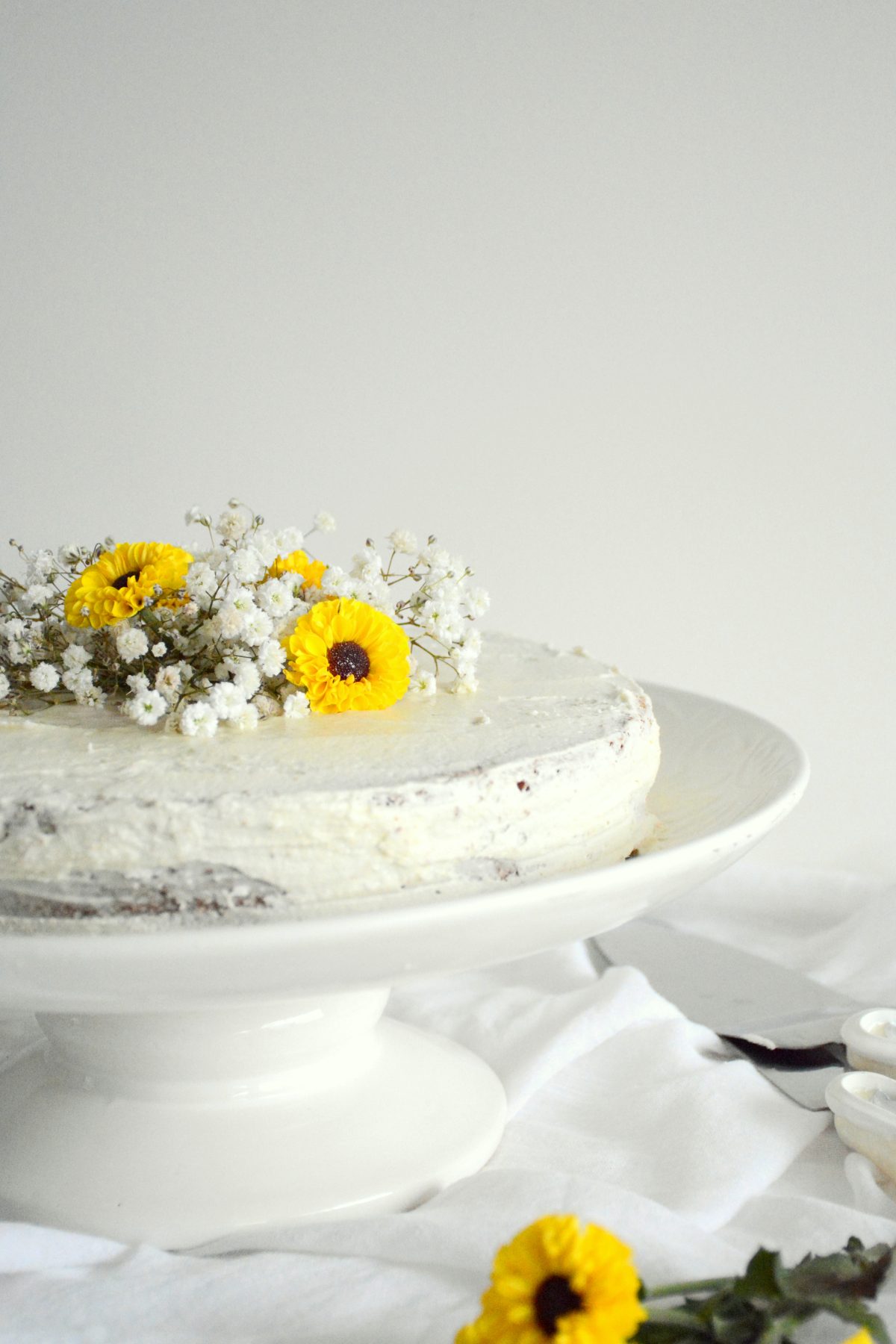 I followed the recipe to a T, except for the lemon juice quantities which I reduced and also took care of the baking time and temperatures as I have a fan forced oven. Though Sneh has not used any buttercream icing for the cake, I did because I am a crazy buttercream lover. Just a basic vanilla icing to cover the cake very lightly. But believe me, you really do not need it….a dusting of icing sugar would do, as Sneh suggests in the book.

Do try and get your hands on a copy of Tasty Express; this lemon cake is just one of more than a hundred easy to make, brilliant recipes for everyday cooking.

Here's Sneh's lemon cake, done my way! A summery, light and tangy affair……

Disclaimer – My pics or cake definitely do not look as gorgeous as Sneh's but believe me, it tasted divine.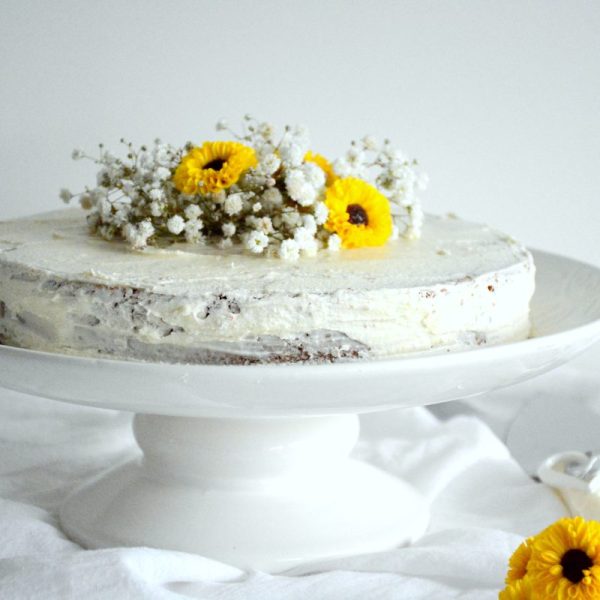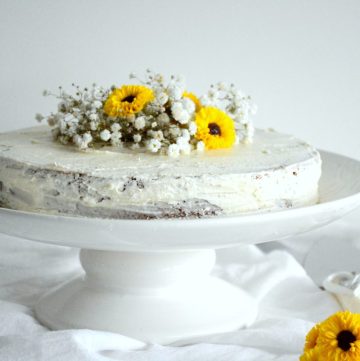 Print Recipe
Lemon Cake
Ingredients
For the cake:
125

gm butter

softened

220

gm caster sugar

Finely grated zest of 2 large lemons

3

standard eggs

55 gms each

225

gms self raising flour

Juice of 1 lemon

125

ml

milk
For the buttercream:
170

gms butter; softened

300

gms powdered/icing sugar

2-3

tbsp

milk

1

tsp

vanilla extract
Instructions
To prepare the cake:
Preheat the oven to 160°C (fan forced). If using a conventional oven, preheat to 180°C.

Grease a cake tin and line the base of the tin with baking paper.

Using an electric mixer/beater, beat the softened butter, sugar and zest till creamy and fluffy.

Then add the eggs one at a time, beating after each one to incorporate.

Sift the flour into the beaten mixture and add the juice of ½ lemon. Beat for a few seconds to incorporate (just a few seconds!). Taste and add more lemon juice if necessary.

And finally, add the milk and beat for a few more seconds till incorporated.

Pour the cake batter into the tin and tap gently to settle the batter evenly in the tin.

Bake for 40 minutes until golden. Make sure you check the cake after 30 minutes. Insert a skewer to check of the cake has cooked through and then bake more if necessary. If you find that the top of the cake is browning faster but not cooked inside, then reduce the temperature and bake further.

Stand in the tin for 5 minutes and turn onto a wire rack or cake stand to cool further.

Serve warm dusted with icing sugar or cool with buttercream icing like I did.
To prepare the buttercream:
Sift the sugar to ensure there are no lumps.

Using a hand/electric mixer, beat the butter till pale and fluffy. This will take at least 5-6 minutes or more by an electric mixer so be patient and let the mixer do its work.

Add ½ cup sugar, first mix on low speed and then on high till the sugar is fully incorporated. Continue until all the sugar has been added and mixed thoroughly with the butter.

Then add the vanilla extract; beat further till incorporated.

Add 1 tbsp of milk to fluff up the mixture. The texture of the cream is a personal choice so if you prefer a thick cream, then add just a tbsp but if you prefer a softer and more wet cream, then you can add more milk.
Notes
The quantities mentioned yield more buttercream than necessary. Either you can spread a thicker layer on the cake or hand over the bowl to your little one to lick!