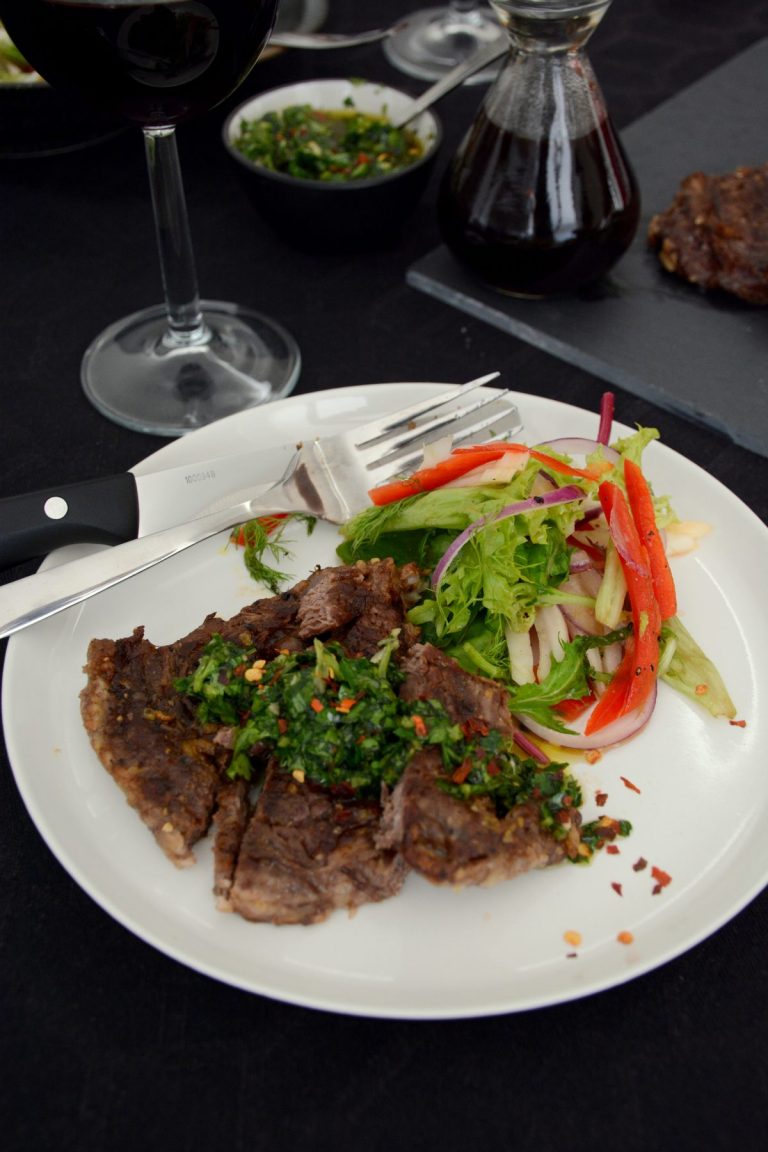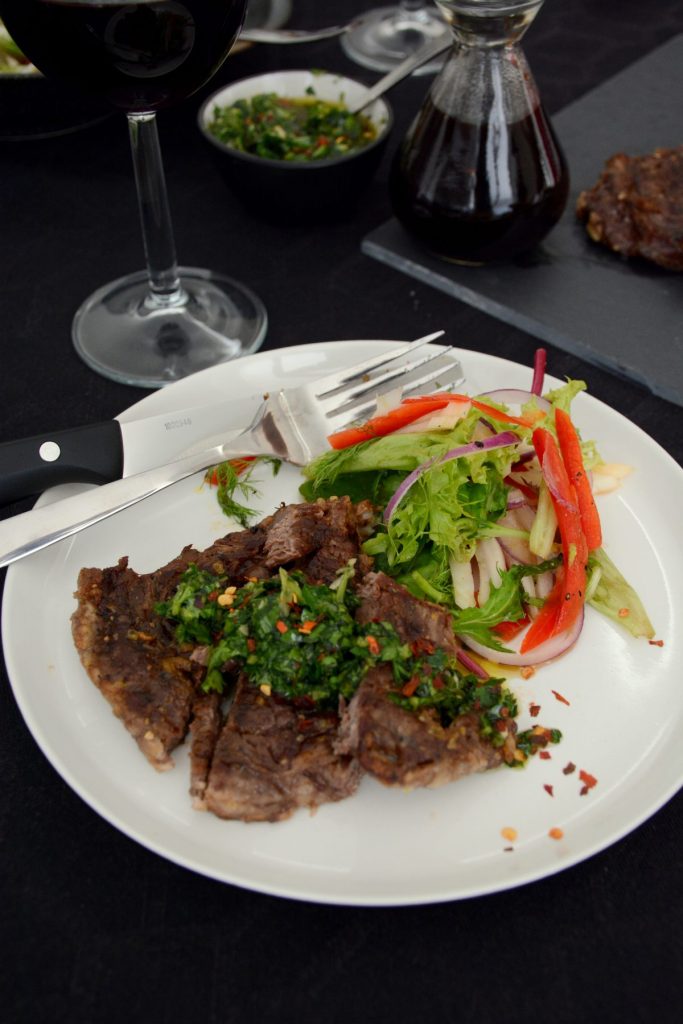 Today's post is my dedication to the farmers and food and wine producers of the panoramic Yarra Valley.
Travel, for me, is not about just visiting a destination. It is about the whole experience of discovering what that place has to be offer, albeit at a small level. It is about bringing back not just memories but also intimate knowledge about the culture, food and life of that region. So when I got this amazing opportunity to visit Yarra Valley as part of the regional food group tour, I bought back some incredible food products and wine using which I created today's recipe.
From the Gateway Estate, I bought home this bottle of strawberry port wine which I used to make the salad dressing. I really wanted to bring back some dry aged steak but unfortunately travelling by public transport didn't allow me that luxury.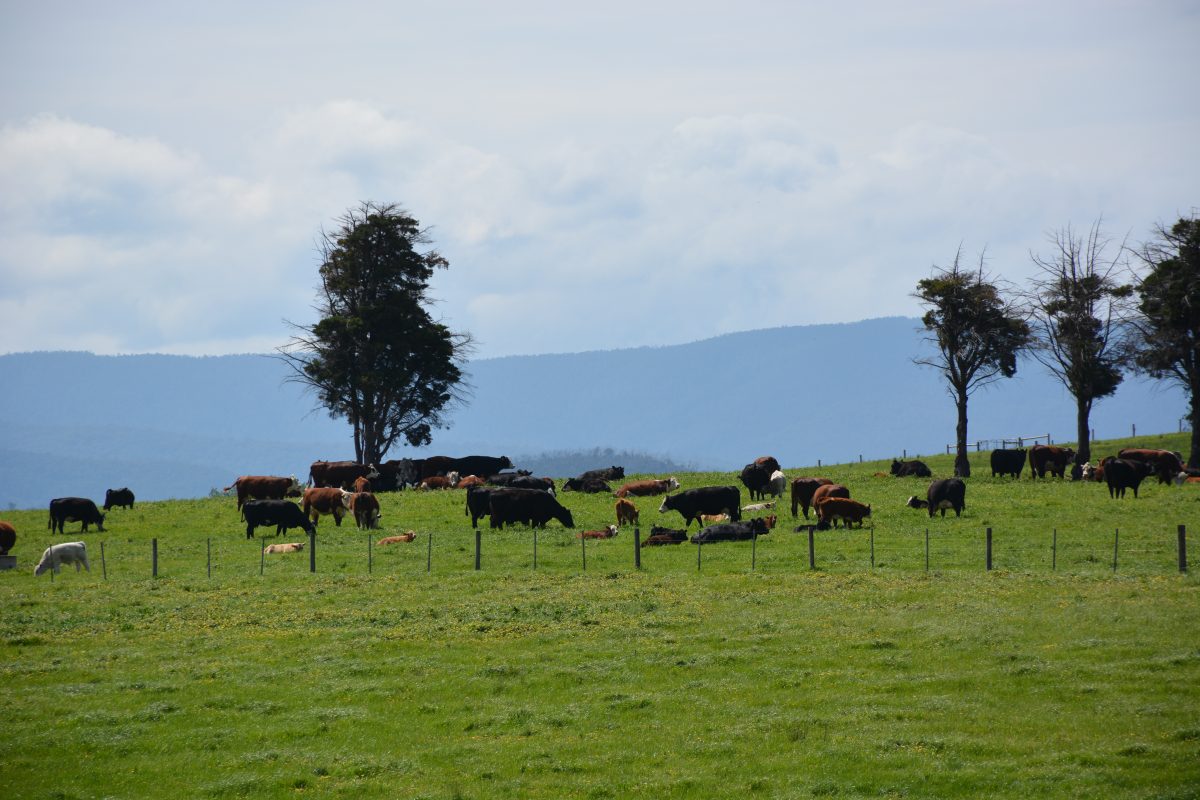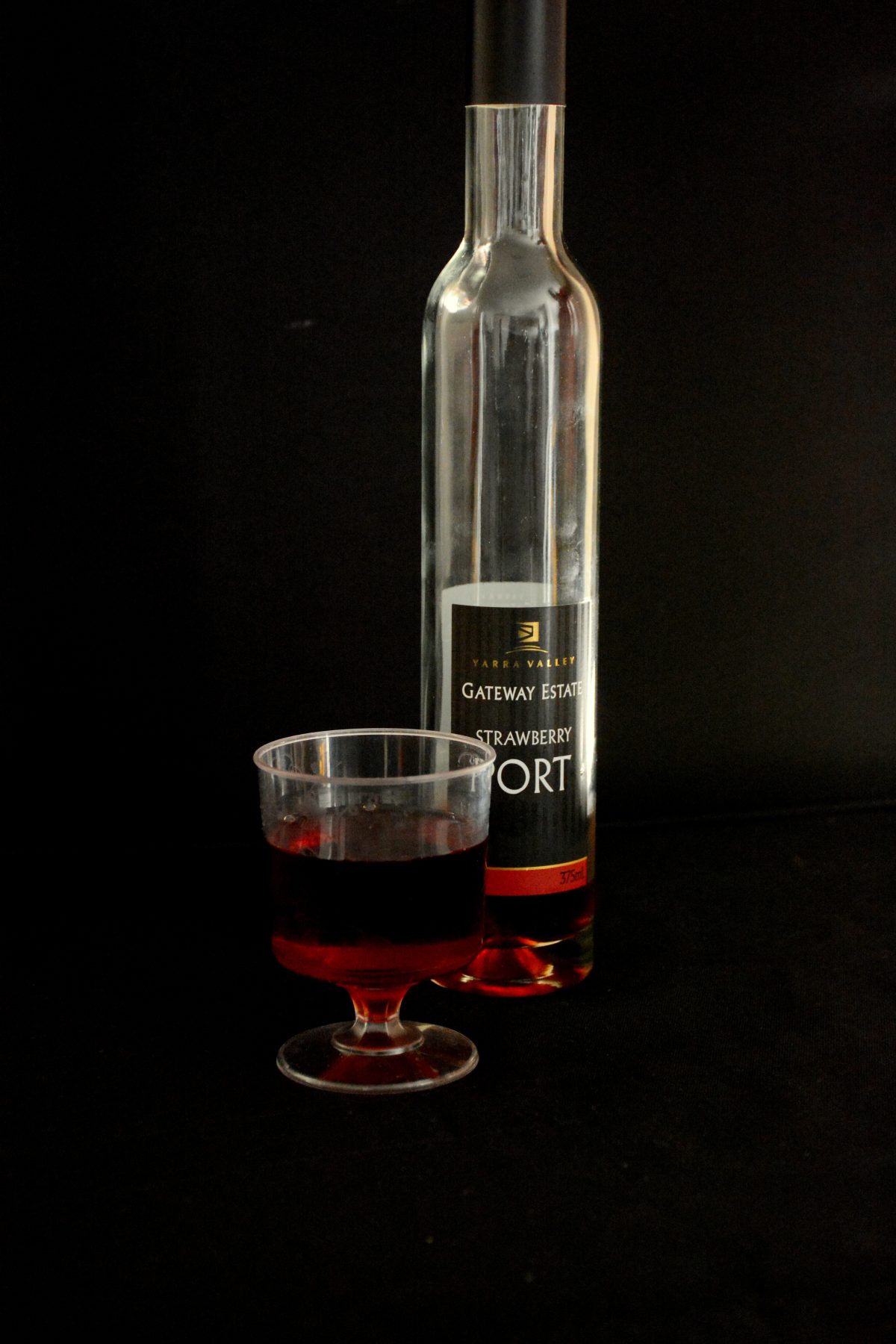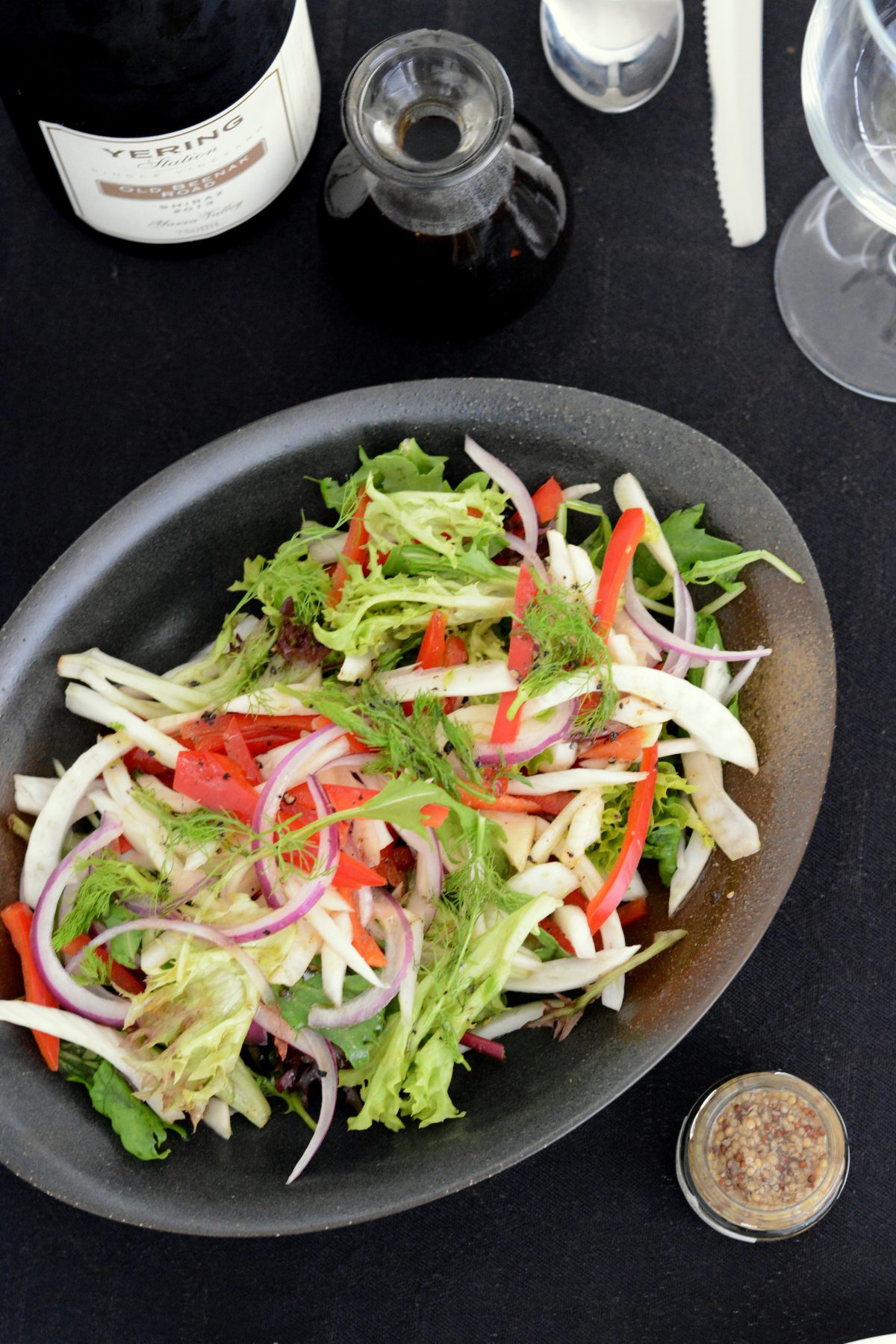 While walking around the regional farmer's market at Yering Station, I came across the Smoke and Roast stall. Getting to hear about my fascination with spices and the like, the owner offered me a sample of their signature curry flavoured smoked sea salt which I have used in today's recipe as the spice rub for my steak. I also bought a pack of their original smoked sea salt and this gorgeous looking salt container.

While I have used plenty of smoked sea salts before, I have never come across a curry flavoured one. Bang on flavour; totally recommend this one for your spice pantry.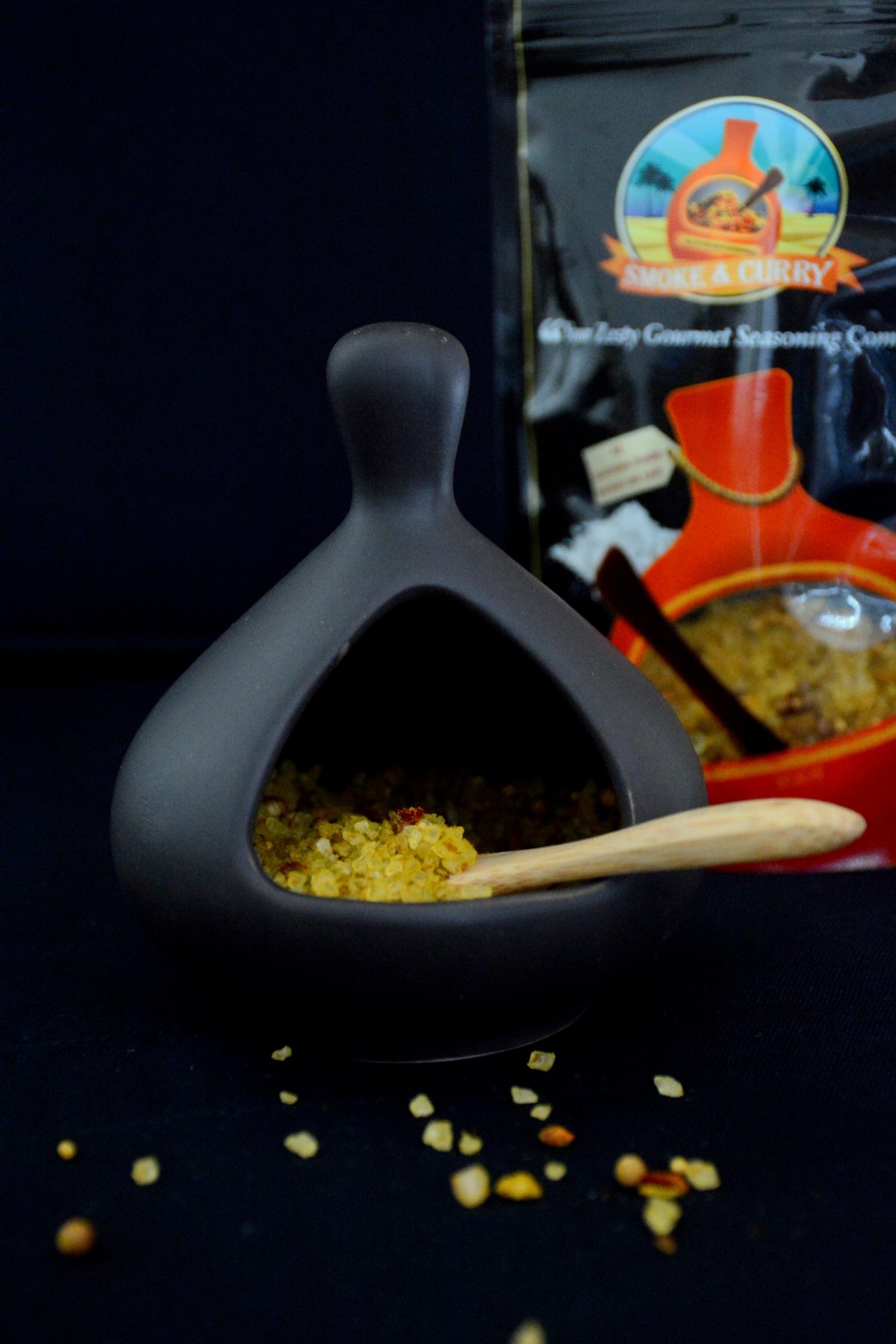 I also picked up a bottle of Yering Station 'Old Beenak Road' Shiraz 2013. A single vineyard wine, I could not have asked for a better pairing to my steak. It was rich yet velvety and smooth with the hint of ripe blackberry fruit and peppercorn spices. The wine tasting session did improve my knowledge and helped me pick a really good bottle.
Our final stop in the journey was at the Locavore Studio from where I didn't bring back a product but rather recipes and cooking skills. I learnt to cook the perfect steak and also picked up a great chimichurri salsa recipe, both of which are put to use today.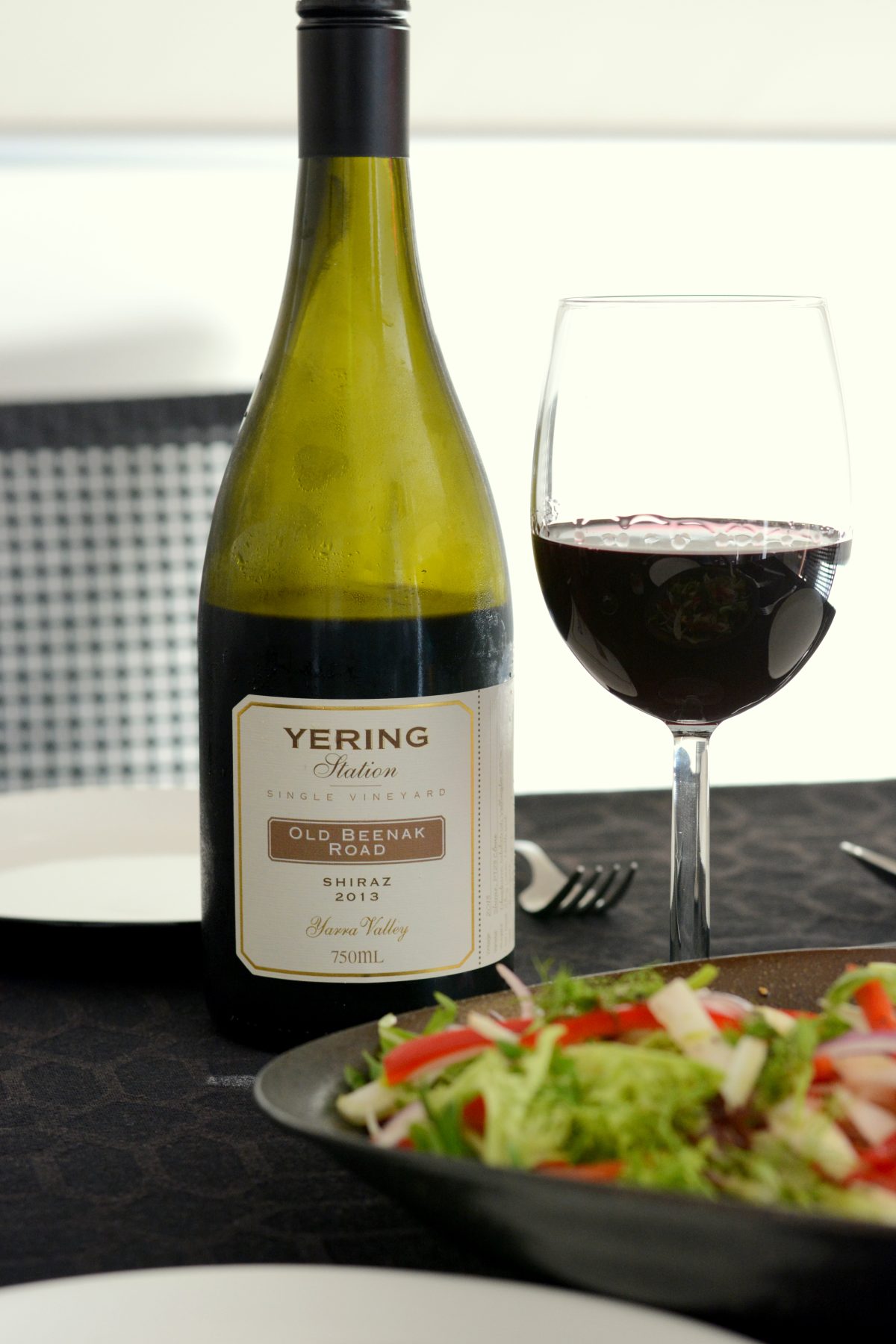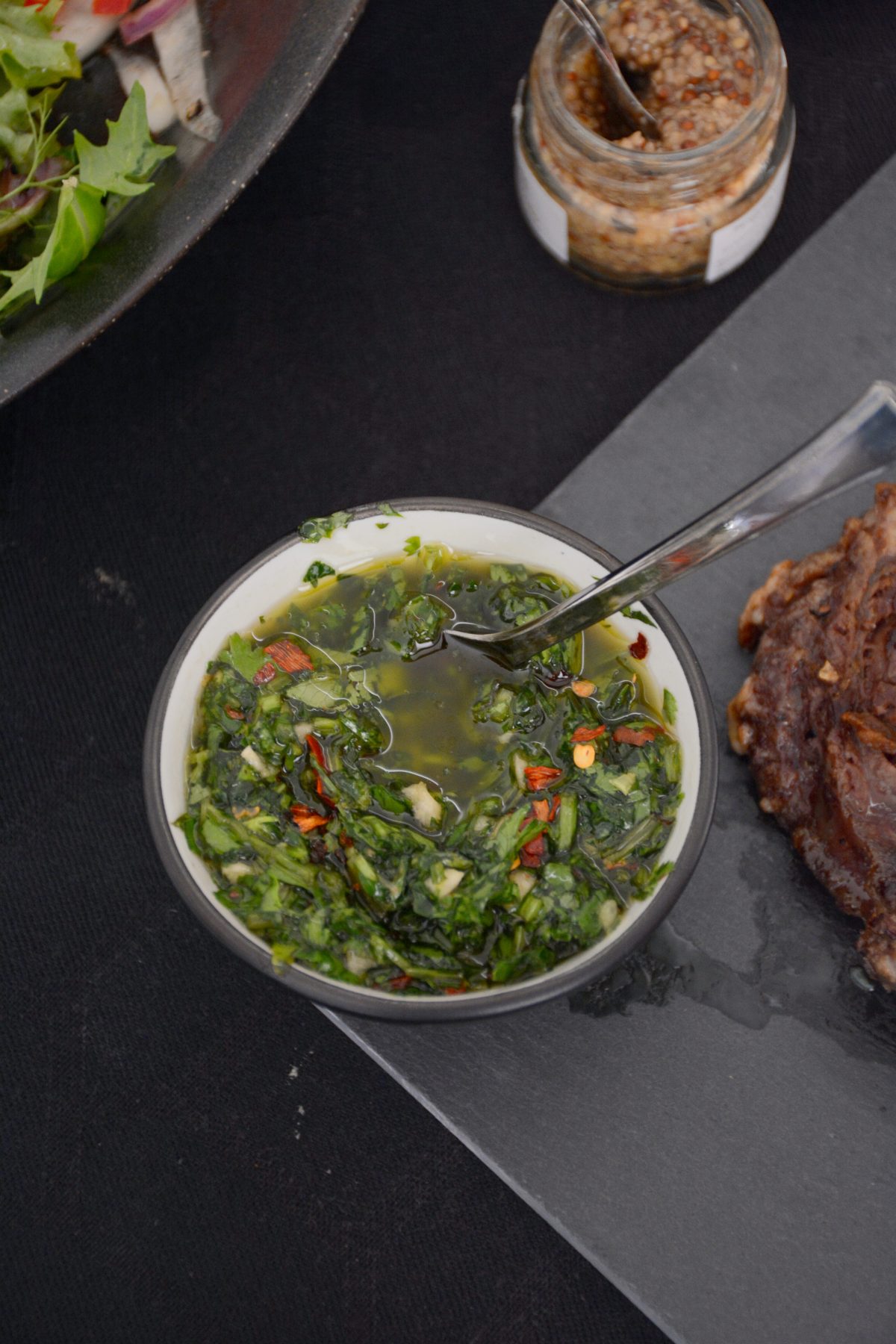 Usually I photograph the food for the blog beforehand for optimal light conditions. But today, I am inviting you to our dinner table – no unwanted props or stylized food; this is how we eat whenever I make something special at home.

So come along on this delicious journey……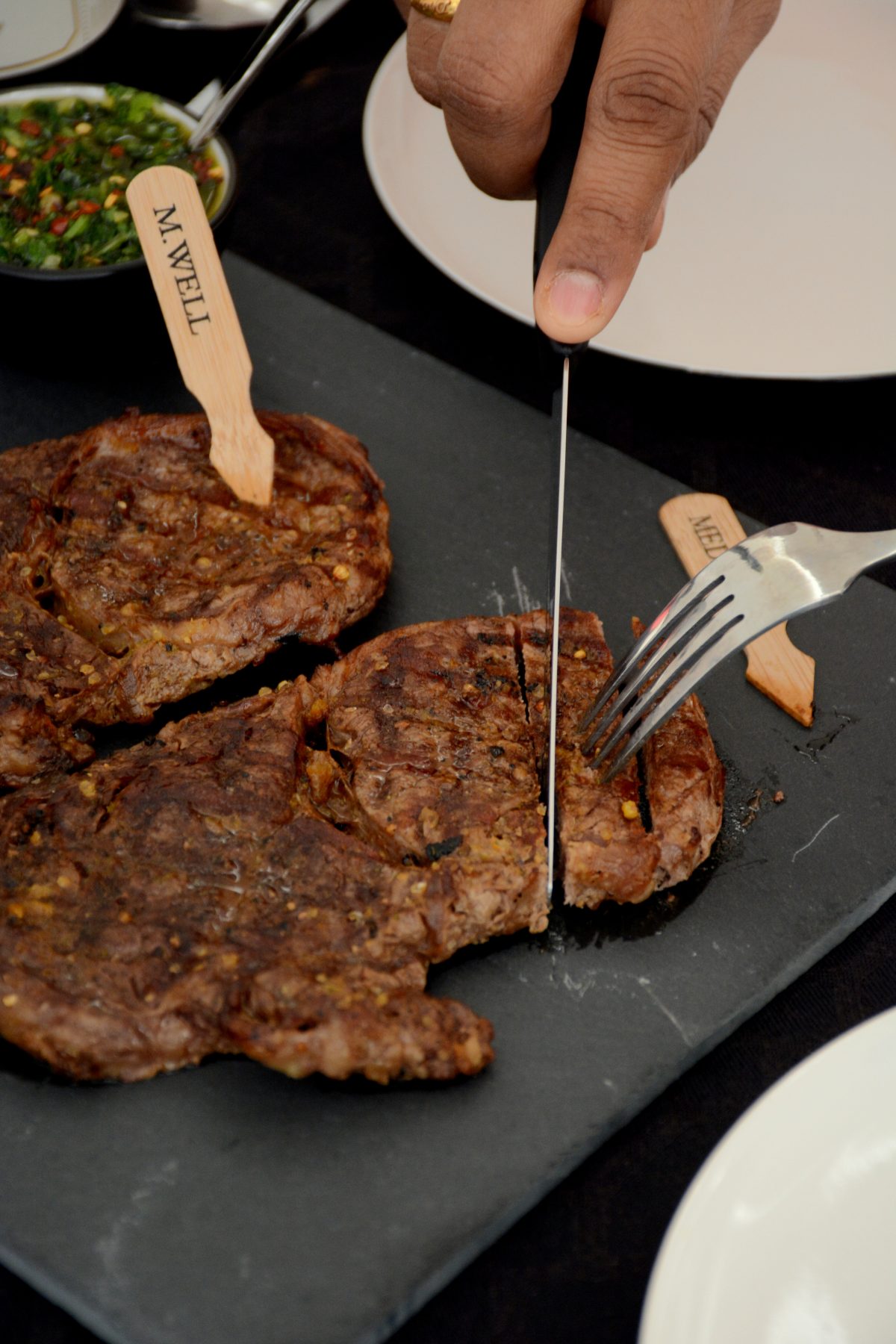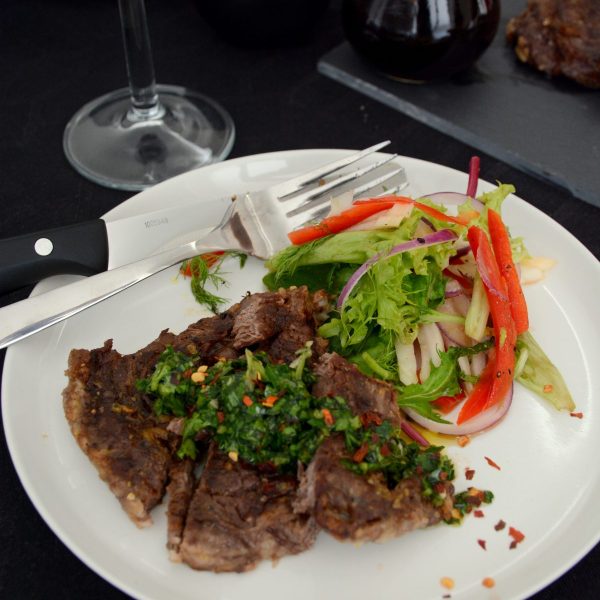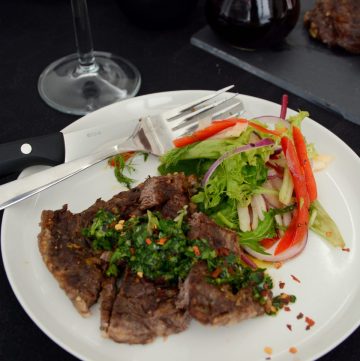 Print Recipe
Grilled Steak, Chimichurri, Fennel Salad
Ingredients
For the fennel salad:
2

cups

mixed salad leaves

1

fennel

white bulb; sliced lengthwise finely

1

small red bell pepper; sliced lengthwise finely

1

small red onion; sliced lengthwise finely

Fennel fronds; for garnish
For the vinaigrette:
4

tbsp

strawberry port wine

2

tbsp

extra virgin olive oil

Salt

to season

Freshly milled black pepper

to season
For the chimichurri salsa:
1

cup

fresh continental parsley leaves; finely chopped

1

cup

fresh coriander; finely chopped

3-4

fresh mint leaves; finely chopped

1

garlic clove; crushed and finely chopped

2

tbsp

strawberry port wine

red wine vinegar can also be used

½

cup

extra virgin olive oil

Salt

to season

Dried chilli flakes; a pinch

or more to suit your preferences
For the steak:
3

Scotch fillet steaks

the best quality you can buy

Smoked curry flavoured sea salt rub

Olive oil

Freshly milled black pepper

to season
Instructions
To prepare the salad:
Cut all the vegetables and place in a bowl. Refrigerate till serving time.

To prepare the dressing, mix all the ingredients given under vinaigrette. Vigorously shake well to form an emulsion and keep aside.

Dress the salad just before serving (remember to shake the vinaigrette again) and garnish with fennel fronds.
To prepare the chimichurri:
Combine the chopped leaves, garlic, port wine, olive oil, salt and chilli flakes. Taste and adjust balance if necessary. Refrigerate till serving time.
To prepare the steak:
Heat the grill to smoking hot; most people make the mistake of not heating the grill enough so make sure its smoking hot.

Crush the smoked sea salt lightly (the salt crystals were chunky).

Rub olive oil onto both sides of the steak well and then rub the smoked sea salt all over the steak.

Place the steak pieces on the grill lengthwise; after a minute turn the steak breadthwise on the same side to get the nice criss cross marks. Half a minute later, flip the steaks over and repeat the same (almost one minute each). This is an approximate time for a medium done steak.

Remove and rest for 1-2 minutes before serving.
Notes
If you do not have strawberry port wine, use vinegar, red wine vinegar, balsamic or any other port wine. Orange juice is also a great one to experiment with.
If you cannot get the smoked sea salt rub, use any spice rub of your choice or just salt and pepper.
If you prefer the steak medium well, then place in the oven at 180°C for 2-3 minutes.
Timings are always an approximate as the cooking times will vary according to the cut and quality of meat that you are using. So go by the feel of the meat and cook to your preferences.