Today's post is my dedication to the farmers and food and wine producers of the panoramic Yarra Valley.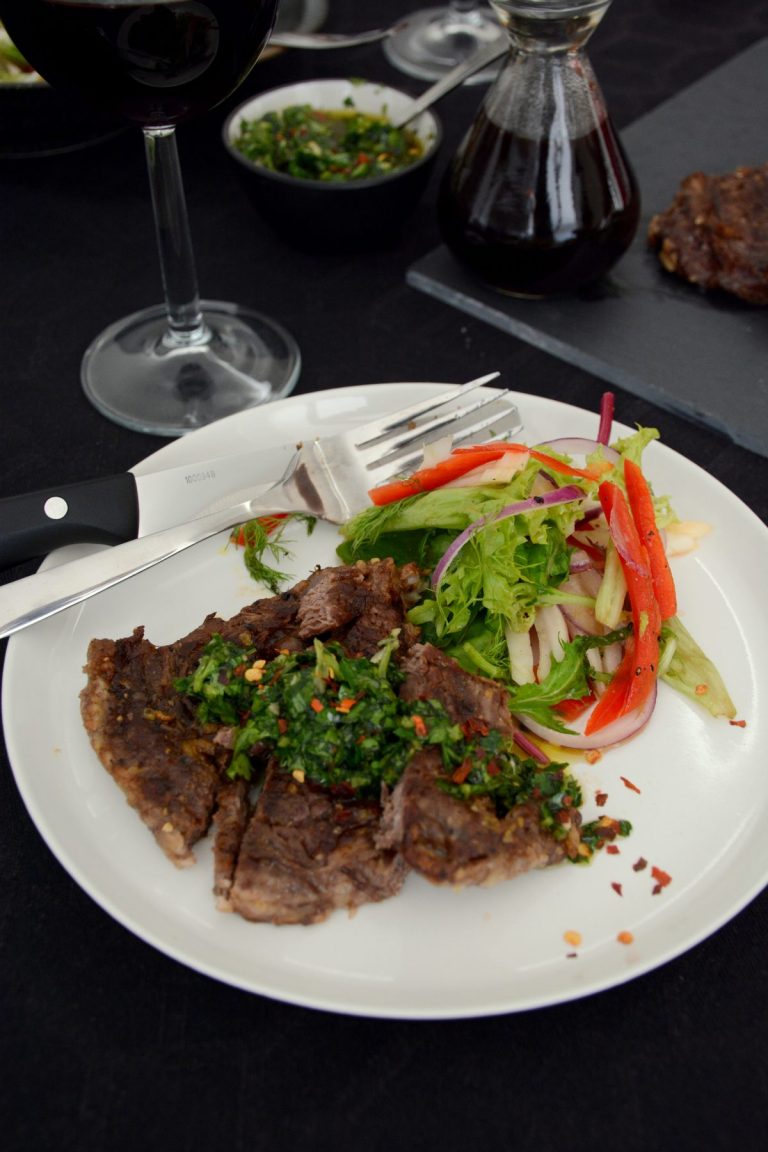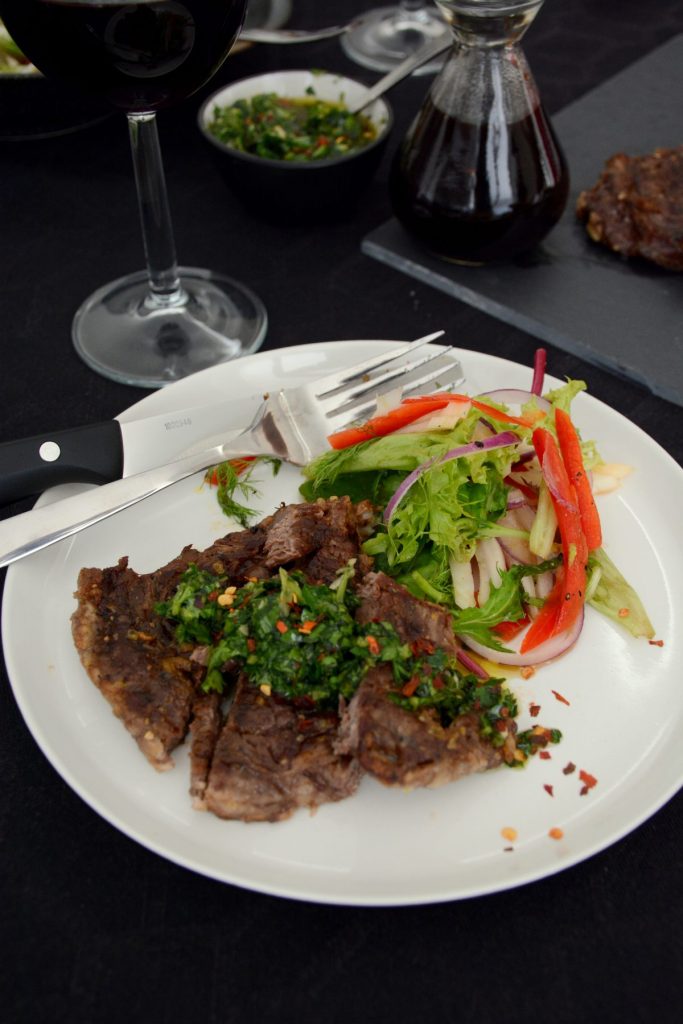 Travel, for me, is not about just visiting a destination. It is about the whole experience of discovering what that place has to be offer, albeit at a small level. It is about bringing back not just memories but also intimate knowledge about the culture, food and life of that region. So when I got this amazing opportunity to visit Yarra Valley as part of the regional food group tour, I bought back some incredible food products and wine using which I created today's recipe.
From the Gateway Estate, I bought home this bottle of strawberry port wine which I used to make the salad dressing. I really wanted to bring back some dry aged steak but unfortunately travelling by public transport didn't allow me that luxury.

While walking around the regional farmer's market at Yering Station, I came across the Smoke and Roast stall. Getting to hear about my fascination with spices and the like, the owner offered me a sample of their signature curry flavoured smoked sea salt which I have used in today's recipe as the spice rub for my steak. I also bought a pack of their original smoked sea salt and this gorgeous looking salt container.

While I have used plenty of smoked sea salts before, I have never come across a curry flavoured one. Bang on flavour; totally recommend this one for your spice pantry.
I also picked up a bottle of Yering Station 'Old Beenak Road' Shiraz 2013. A single vineyard wine, I could not have asked for a better pairing to my steak. It was rich yet velvety and smooth with the hint of ripe blackberry fruit and peppercorn spices. The wine tasting session did improve my knowledge and helped me pick a really good bottle.
Our final stop in the journey was at the Locavore Studio from where I didn't bring back a product but rather recipes and cooking skills. I learnt to cook the perfect steak and also picked up a great chimichurri salsa recipe, both of which are put to use today.
Usually I photograph the food for the blog beforehand for optimal light conditions. But today, I am inviting you to our dinner table – no unwanted props or stylized food; this is how we eat whenever I make something special at home.

So come along on this delicious journey……