An easy and delicious Mushroom Bacon Wrap that's not only high in protein but also has the goodness from baby spinach, cucumber and tomatoes.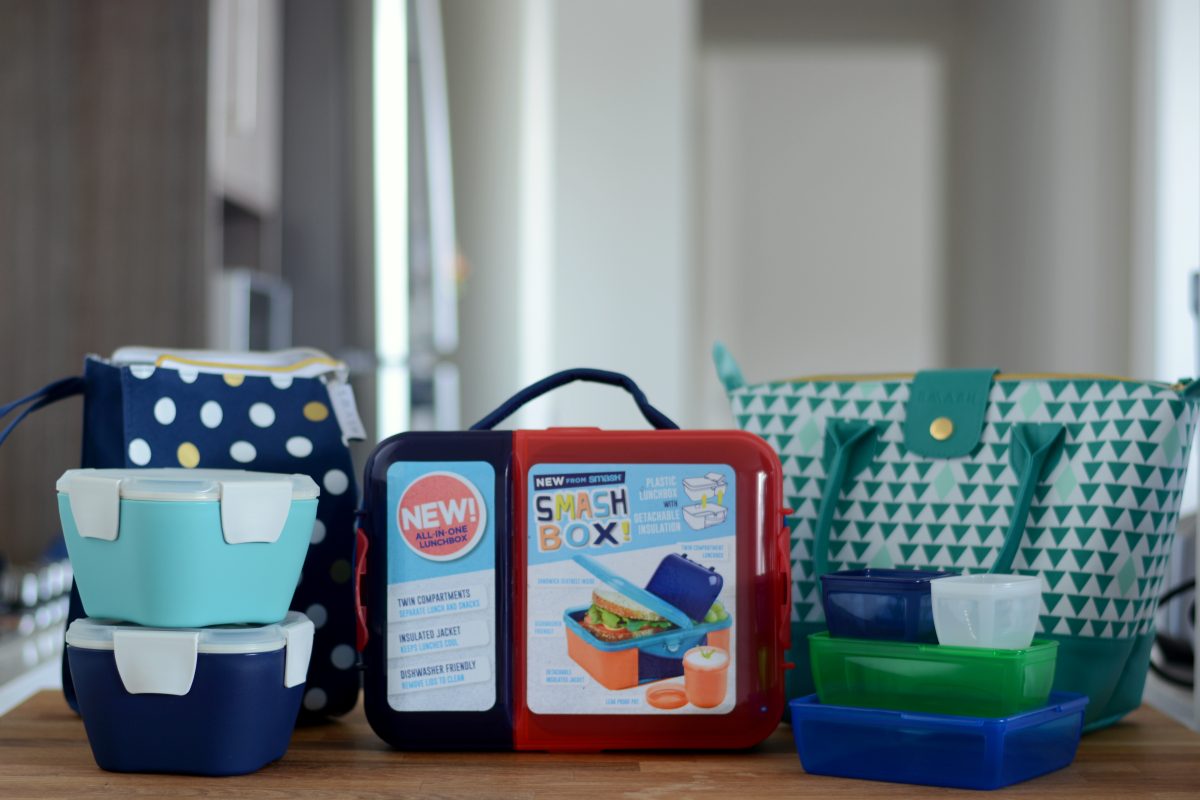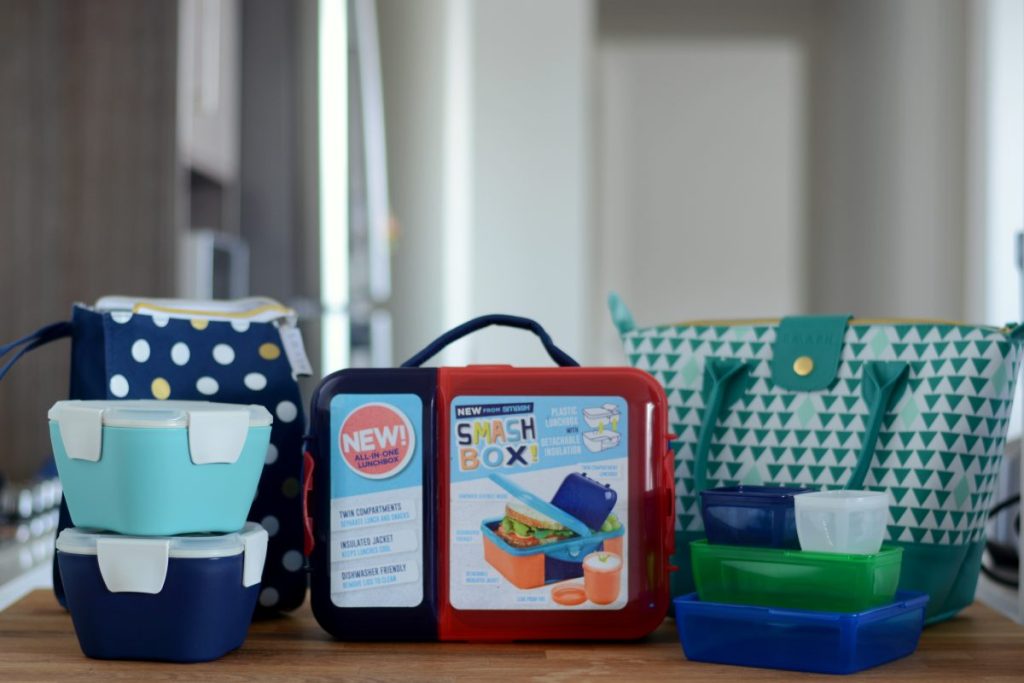 Another two weeks to go for the school to re-open!

Little Adi is excited and so is his mom. I mean it was great spending time with each other, having play dates, workshops and a whole lot of fun but seriously, both of us need a break from each other.

Most of you would have begun the Back to School shopping. Luckily, no need for uniforms but have to get everything else, especially new shoes (they cost a bomb!). While thinking about a new lunchbox, I received a mail from SMASH asking if I would like to review their brand new lunchbox products launched for the season. Yay!

What got me even more excited is their new lunchbox range for the grown-ups. The hubby is forever complaining about the lack of choice for adults, especially men. So I decided to review both the products and read on to know what I think.

And yes, there is also a recipe – delicious mushroom bacon wraps. Easy and ready in a jiffy!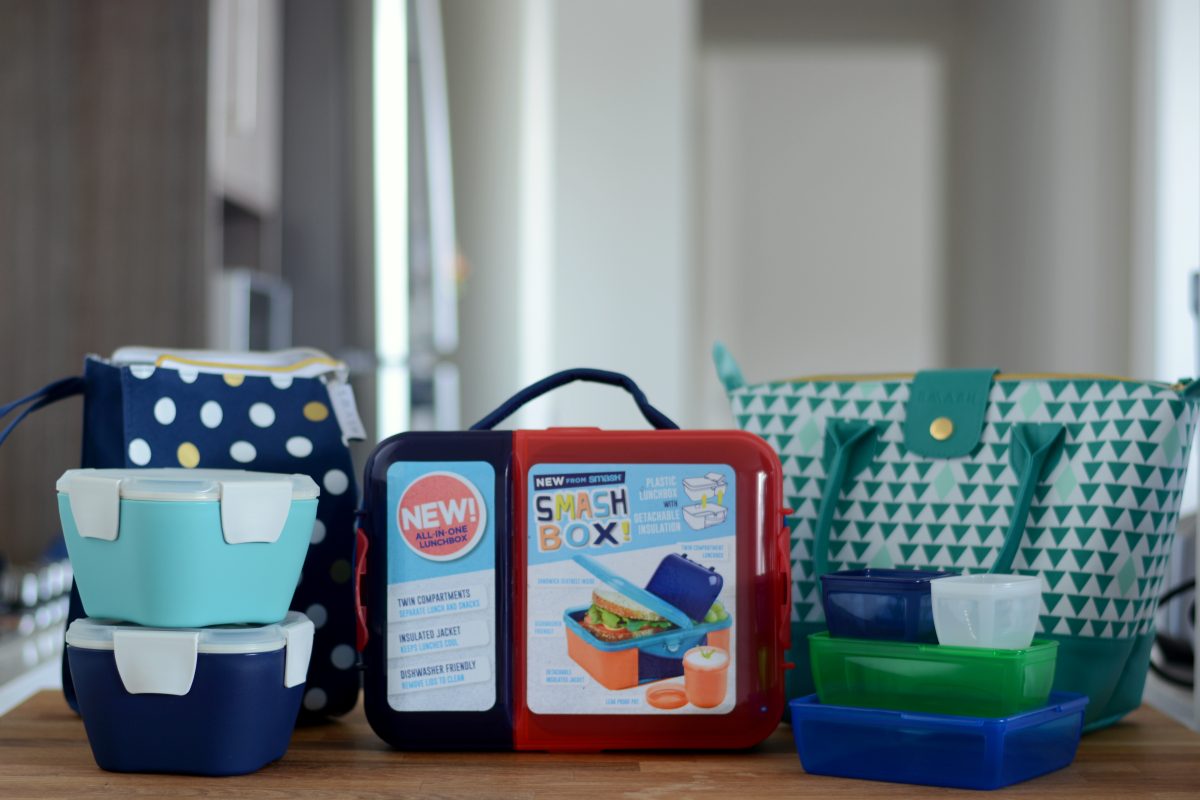 A bit about the brand…Smash Enterprises is an Australian brand! And this speaks volumes to me as I am a great believer in promoting local brands and products. The products are not just reliable and durable but the brand also focuses on reducing wastage and is BPA free.

The coolest thing about the new 'Smash Box' is that it comes with an insulated jacket for the lunch box. For me, this is an extremely important feature. Adi loves his ham and cheese but it's always a worry packing it for his lunch box especially during the hotter months. So this insulated jacket is great when I need that extra chill factor. The jacket can be removed easily so great while washing or for days when it is not required. Insulated bags are also available for the office range – a beautiful blue for the guys and a vibrant green for the ladies (it can easily pass off as a handbag).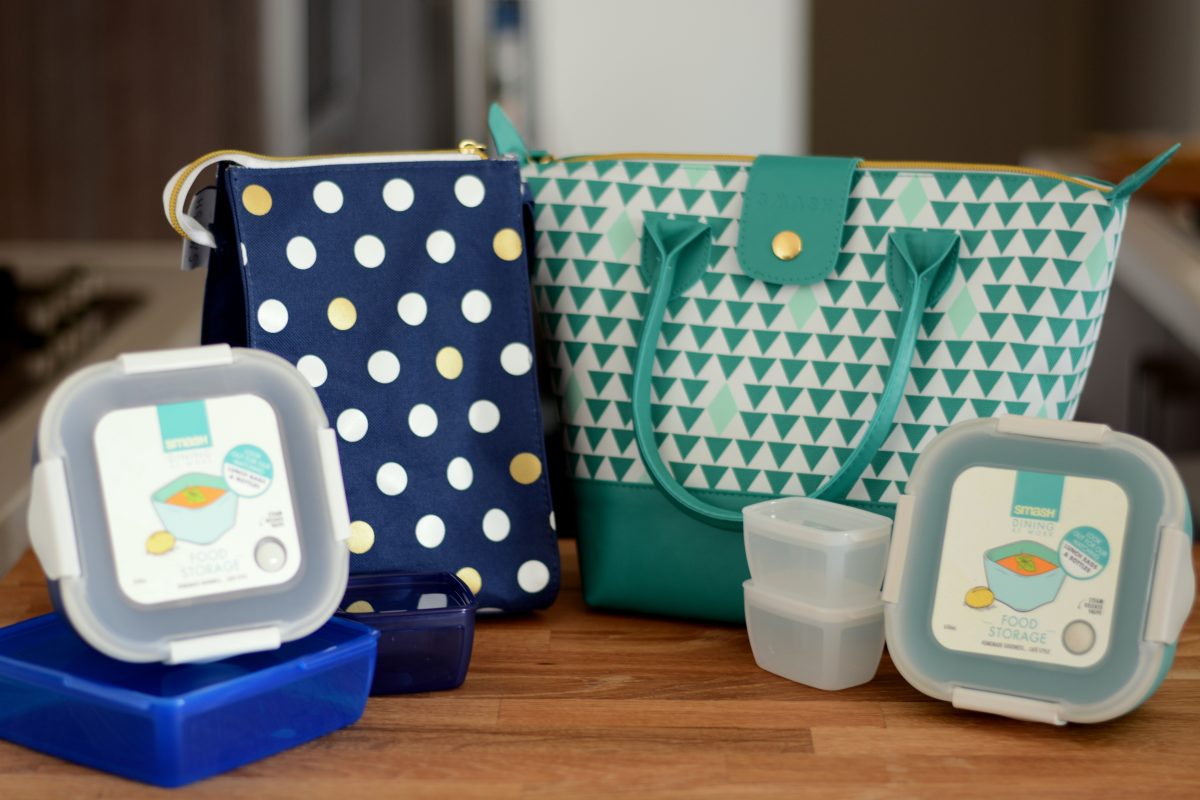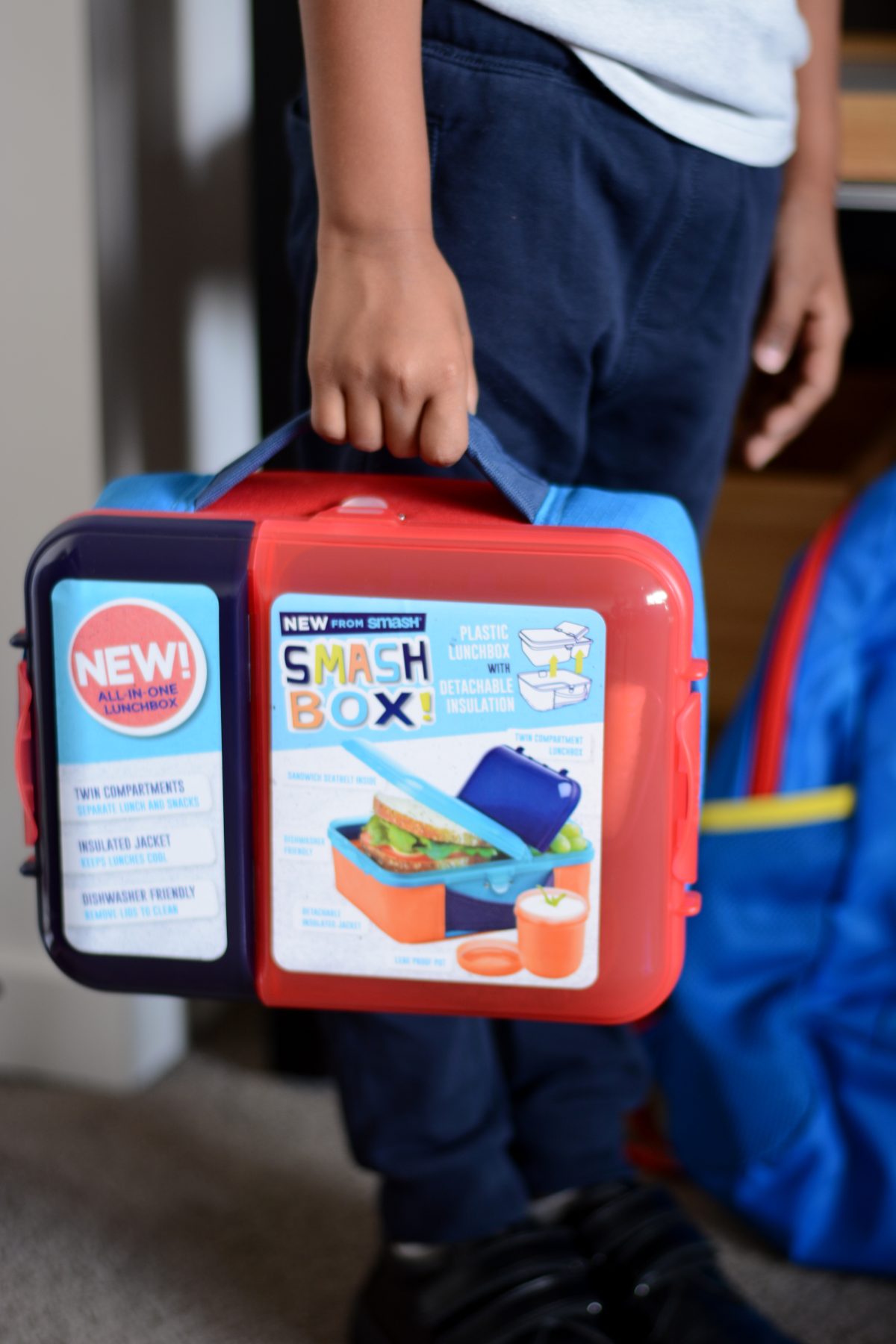 Made from durable plastic, the Smash box is sturdy and designed to be a great companion to your child's school meal times. I loved the fact that the design is well thought of; the twin compartments make it easy to segregate the different food items. There is even a sandwich belt to hold those unruly ones in place (how much I need that!). A special yoghurt container which will definitely be used a lot and also plenty of room to hold other nibbles like cheese, biscuits, fruits etc… Individual containers of varying sizes and shapes are also available for multipurpose use.

A practical yet simple design, the lunch boxes are easy to clean and dishwasher safe.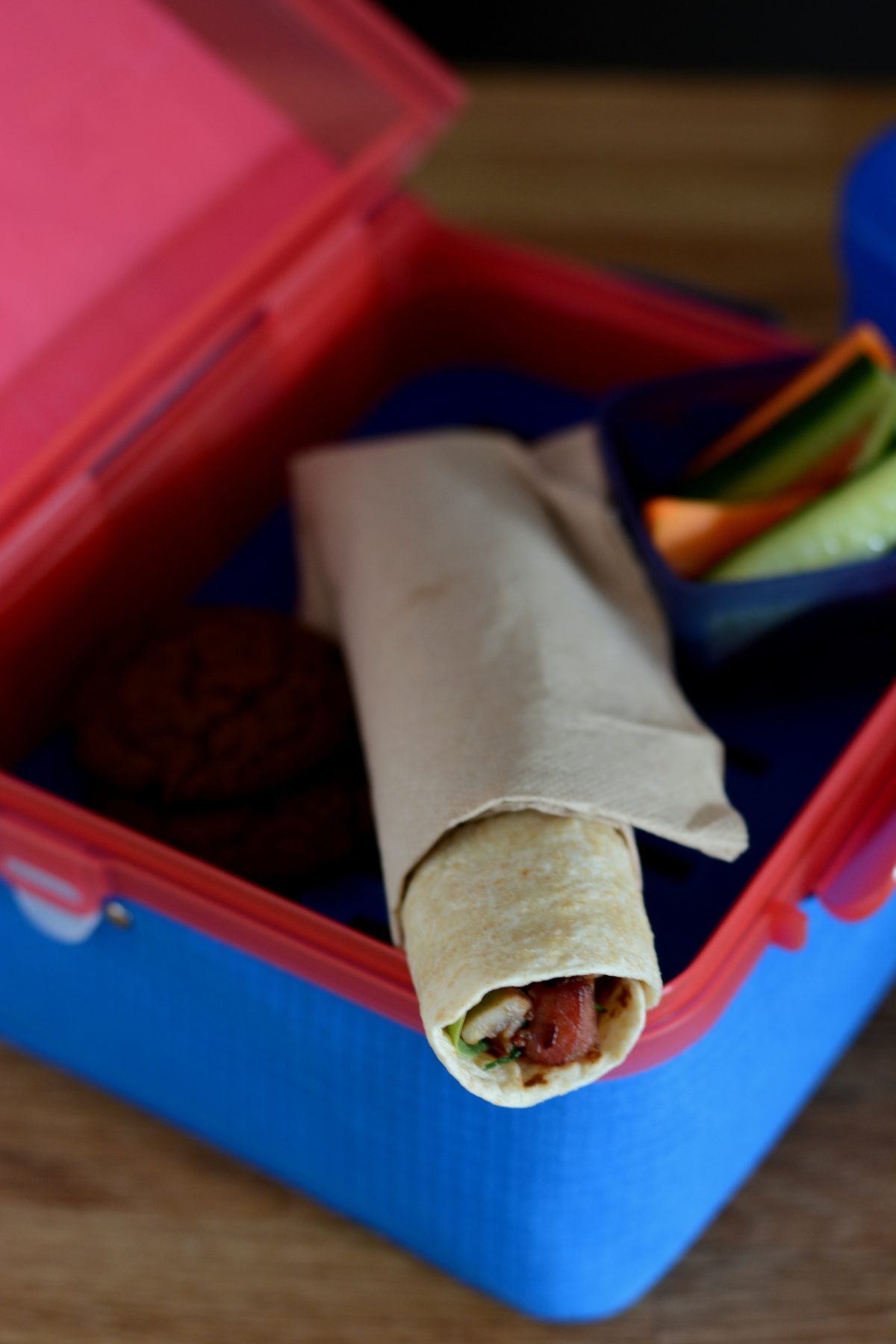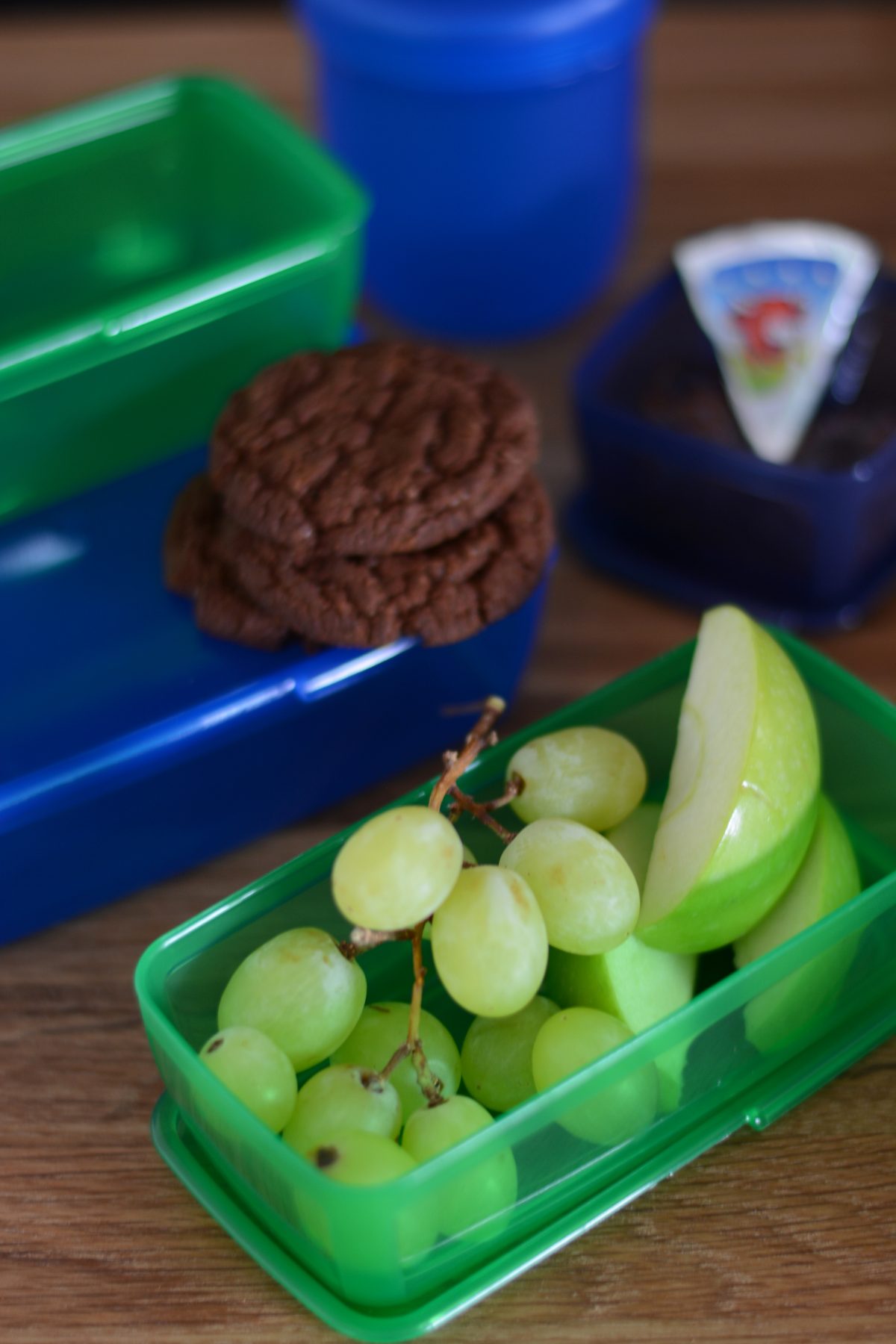 Smash products are sold at most of the big retailers like Coles, Woolworths, Officeworks, BigW, David Jones, Masters and Target. The new Smash Box is sold only at Coles and the adult range (pictured in this review) can be found at Officeworks; these are a limited release so make sure to get your hands on it before it is sold out.

There are also several other designs and styles, so make sure you take a look at the website for more details.

And to inaugurate the brand new Smash box, I decided to make a mushroom bacon wrap – a recipe I make quite often for Adi's lunch. It's easy, high on protein and delicious; the filling can be made ahead of time so assembling the wrap is the only job for the morning. The filling is so robust and delicious but I add that extra bit of nutrition in the form of baby spinach, cucumber and tomatoes. For the adult lunch boxes, I bulk up with a mixed salad on the side.

If you are a vegetarian, replace the bacon with paneer (Indian cottage cheese) or tofu.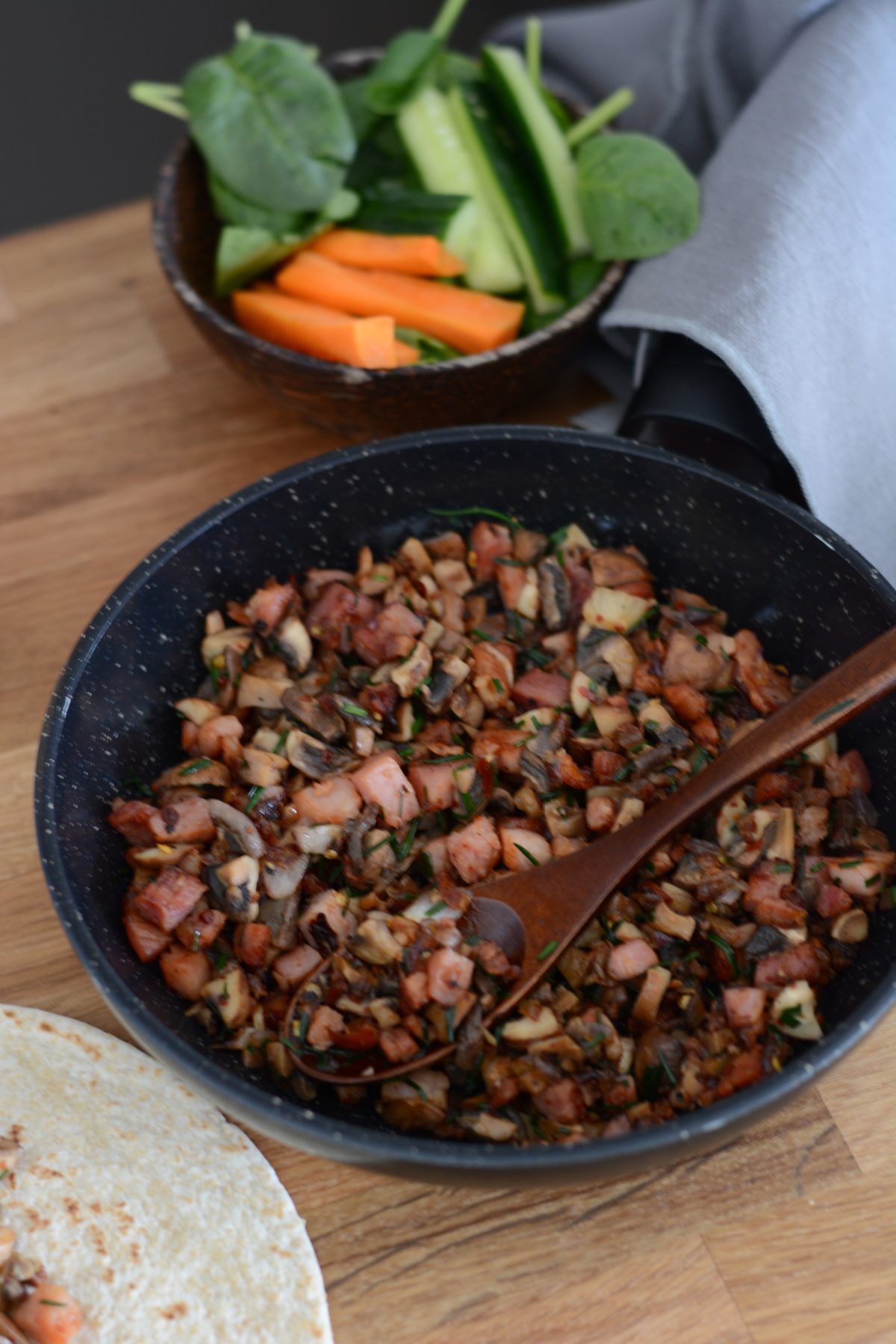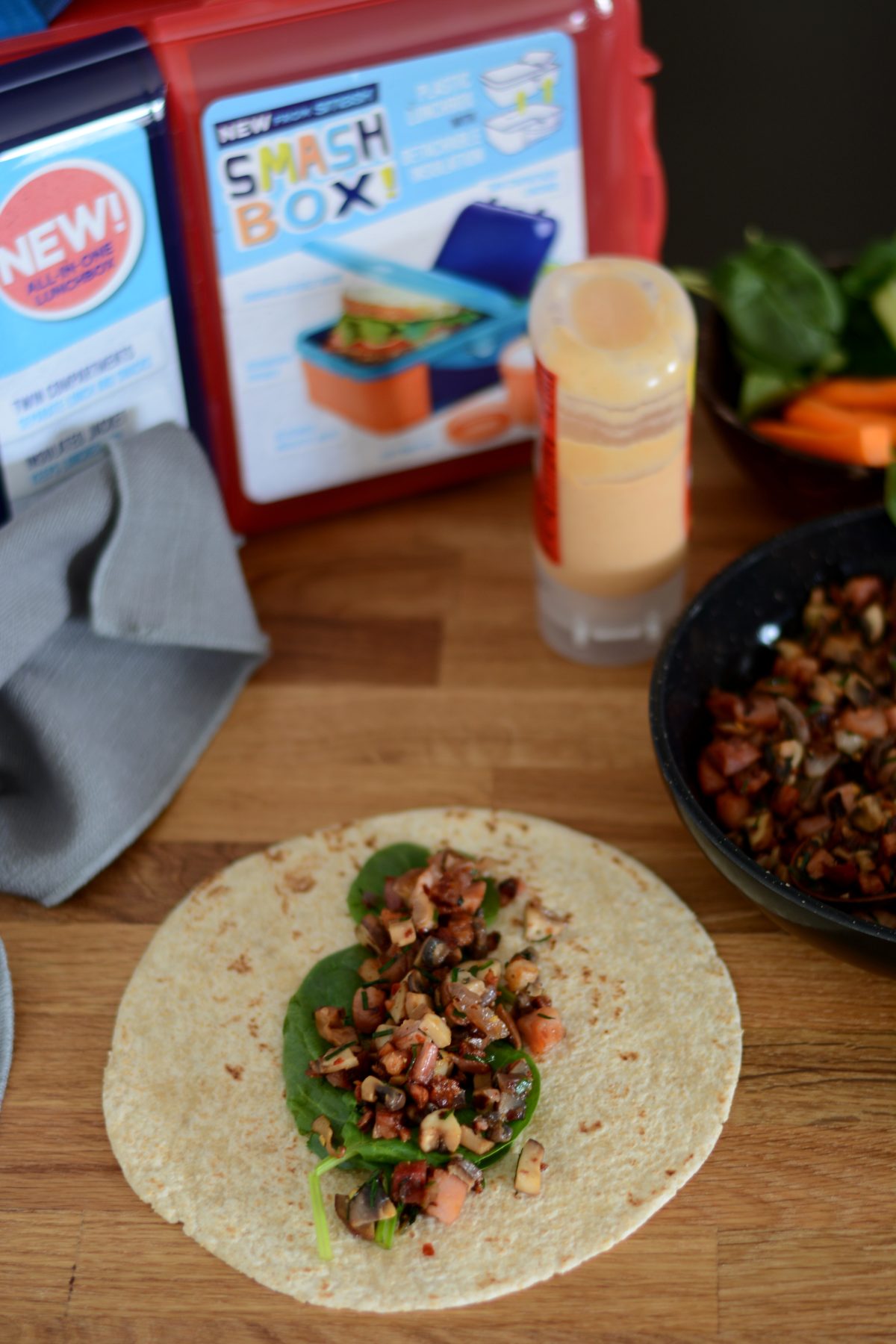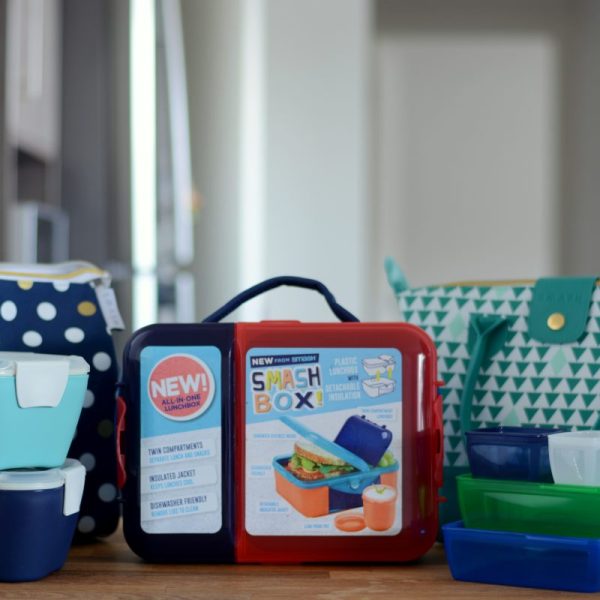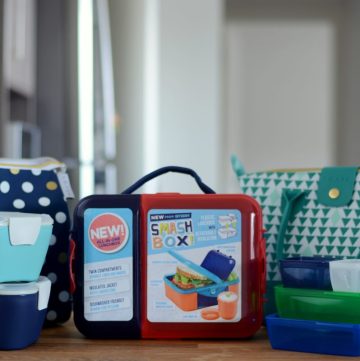 Print Recipe
Mushroom Bacon Wrap
Ingredients
150

gm bacon; diced

7

brown mushrooms; diced

½

onion; finely chopped

1

tbsp

chives; finely chopped

½

tsp

paprika

Salt

to season

Black pepper

to season
To assemble:
Whole meal wraps

Baby spinach

Lebanese cucumber; sliced

Ripe red tomatoes; sliced

Aioli/tomato sauce
Instructions
Add the diced bacon to a pan; cook on low heat till the bacon pieces are beginning to brown. (No oil is added as the bacon fat gets rendered down).

Once the bacon pieces start to brown, add the onion and sauté for another minute or two. Then add the mushrooms along with the spices. Season with salt and continue to sauté till the mushrooms get cooked. Remove from heat and mix in the chives.

To assemble, place a few baby spinach leaves on the wrap followed by sliced cucumber and tomatoes. Then spoon the bacon mushroom mixture on top. Finish off with the aioli and tomato sauce. Wrap into a roll tightly with a foil.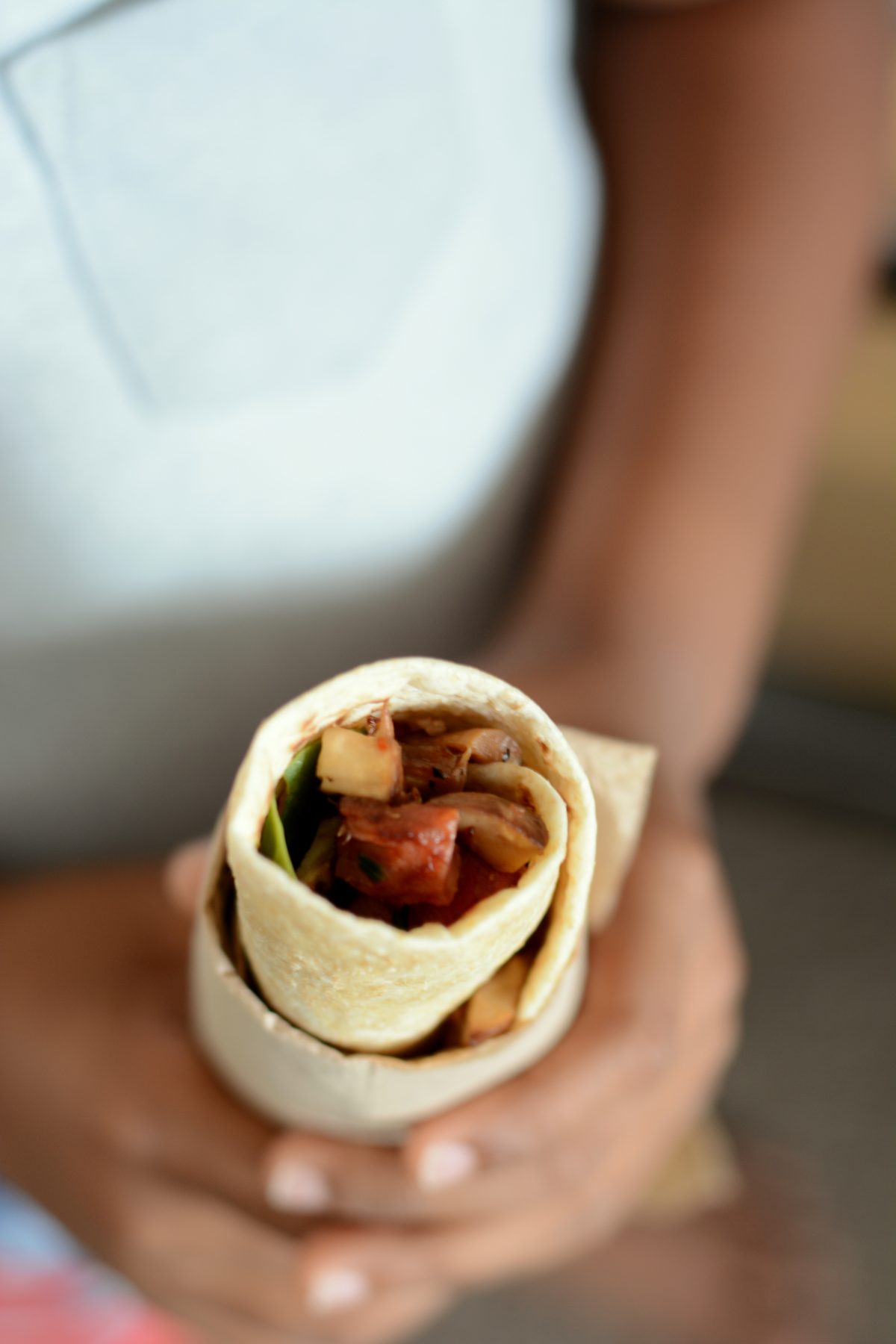 How are your 'back to school' preparations going? Would love to hear your stories…..


Disclaimer – This post was bought to you in association with Smash. All the products were sponsored but the opinions and remarks are entirely mine.