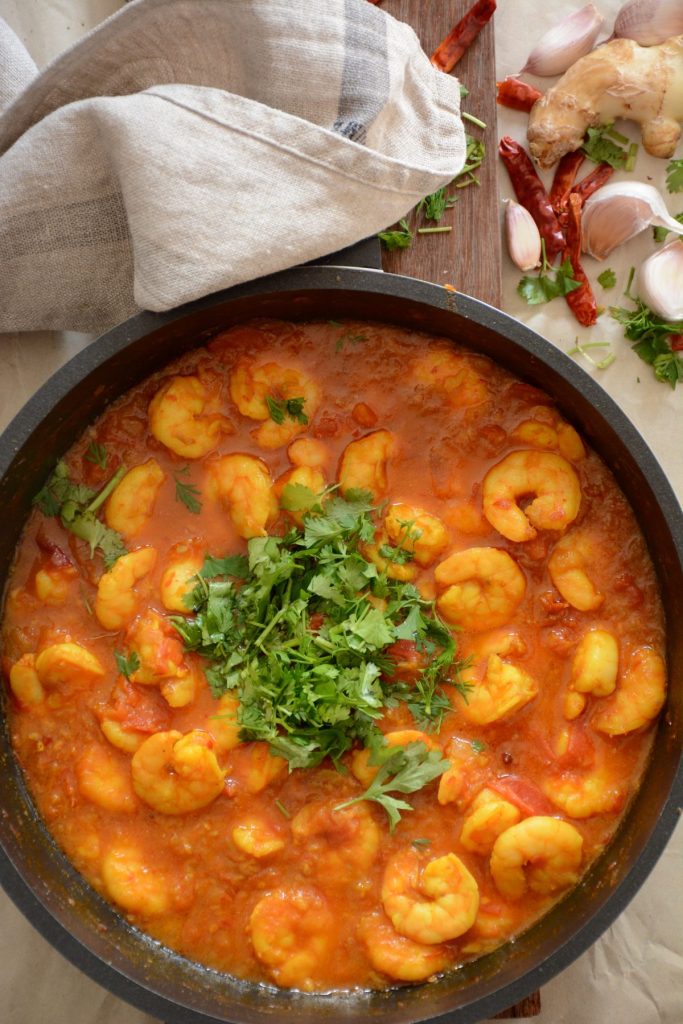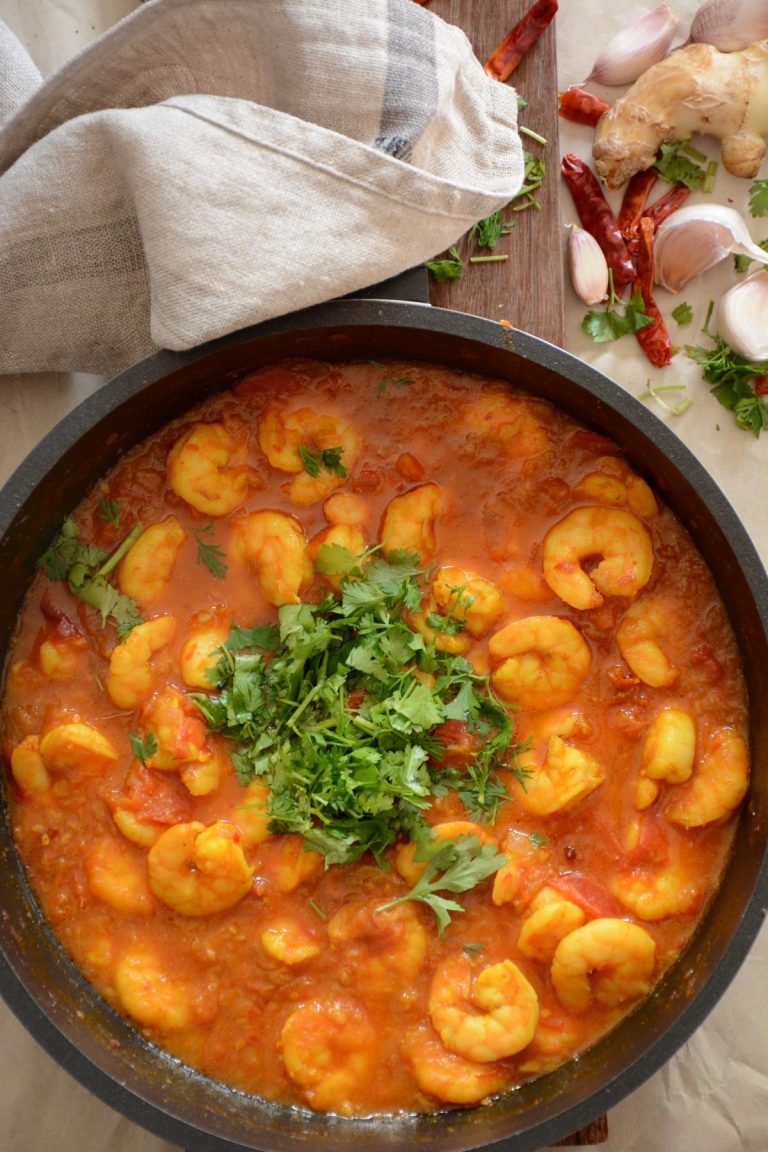 I have absolutely no idea about Burmese cuisine or Myanmar cuisine, as it is known today. So this recipe is a borrowed one from Chef Luke Nguyen, a celebrity chef I admire a lot, both for his recipes and his travel cooking shows.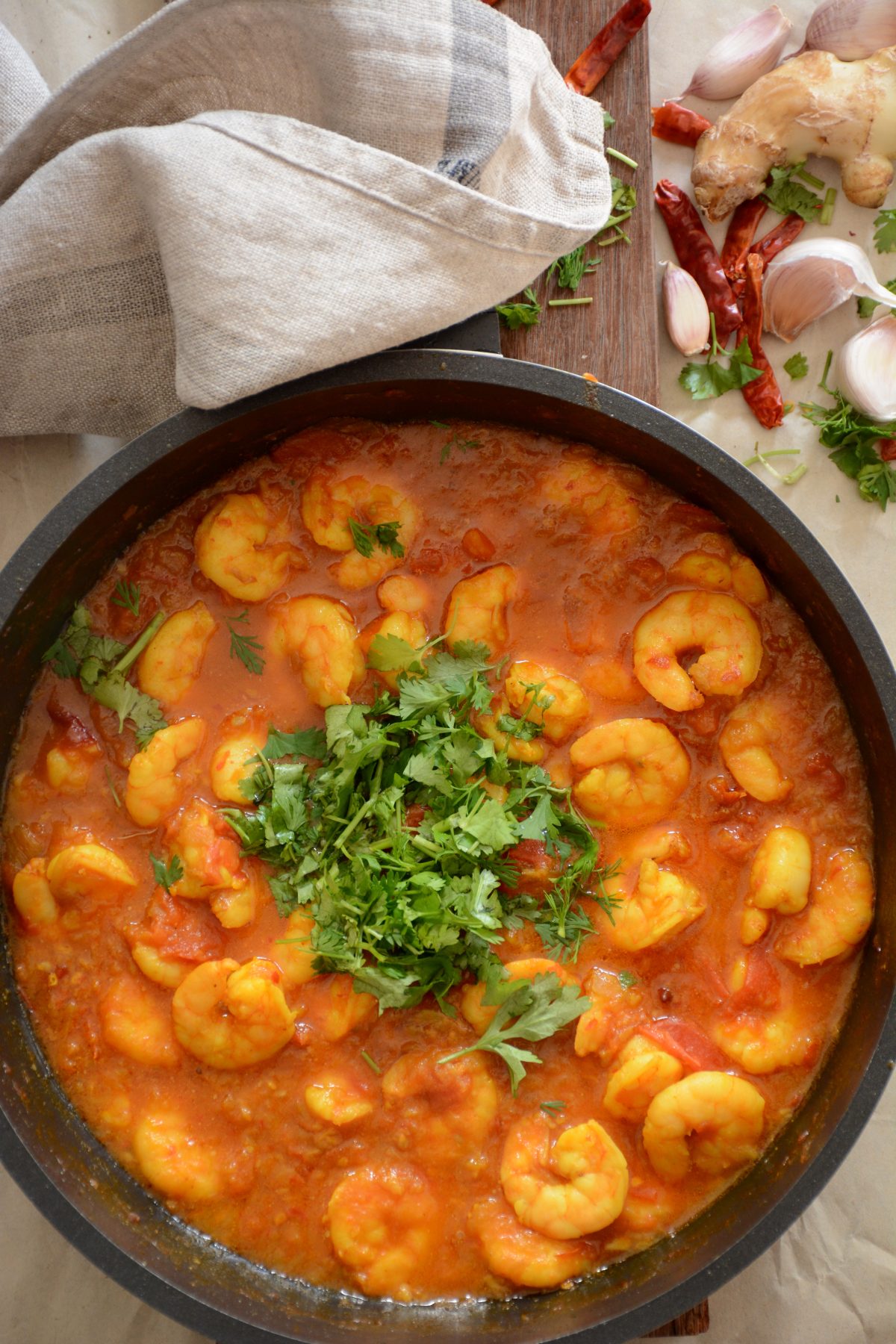 I watch a lot of travelogues especially if it revolves around food. A couple of my top favourites are Anthony Bourdain's No Reservations, Chef Luke Nguyen and Chef Peter Kuruvita, Food Safari, Spice Route etc….For me, a good cooking show is one where the presenter has a real respect and fascination for the culture, lifestyle and food of the region.
I hate shows where the presenter or host walks around eating anything and everything going 'mmmmmm delicious'. I mean, seriously….
So while watching one of Chef Nguyen's shows, I came across this recipe for Burmese style Prawns with Tomatoes. Now I have no idea if this dish is traditional or has he put his own twist on it (he says it's a traditional one). But what I know for sure is that it is damn delicious!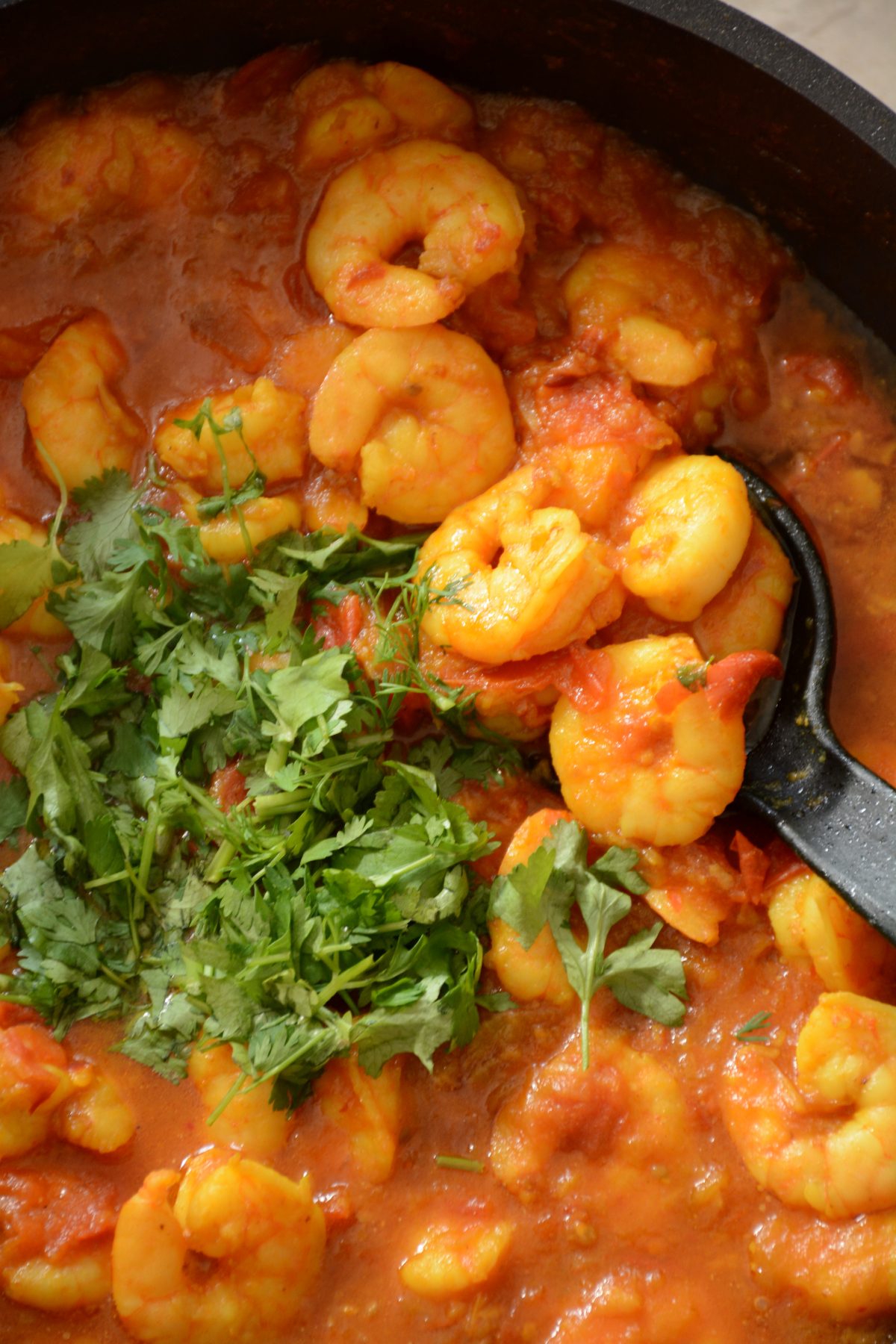 It's a basic one, a handful of everyday ingredients that works magic in a wok. The cuisine of Myanmar is slightly on the fiery side with big and bold flavours. So if you are not a fan of chilli, just reduce it a bit. Make sure you get shallots; it would taste way better than with regular onions. And also pound the aromatics in a mortar and pestle if you have one; little things that make a lot of difference to the overall taste.
Though Chef Nguyen used king prawns for his version, I used the regular prawns; much more affordable. But if you are in the mood to splurge or want a bit of drama, get the king prawns and cook with the head and tail bit intact.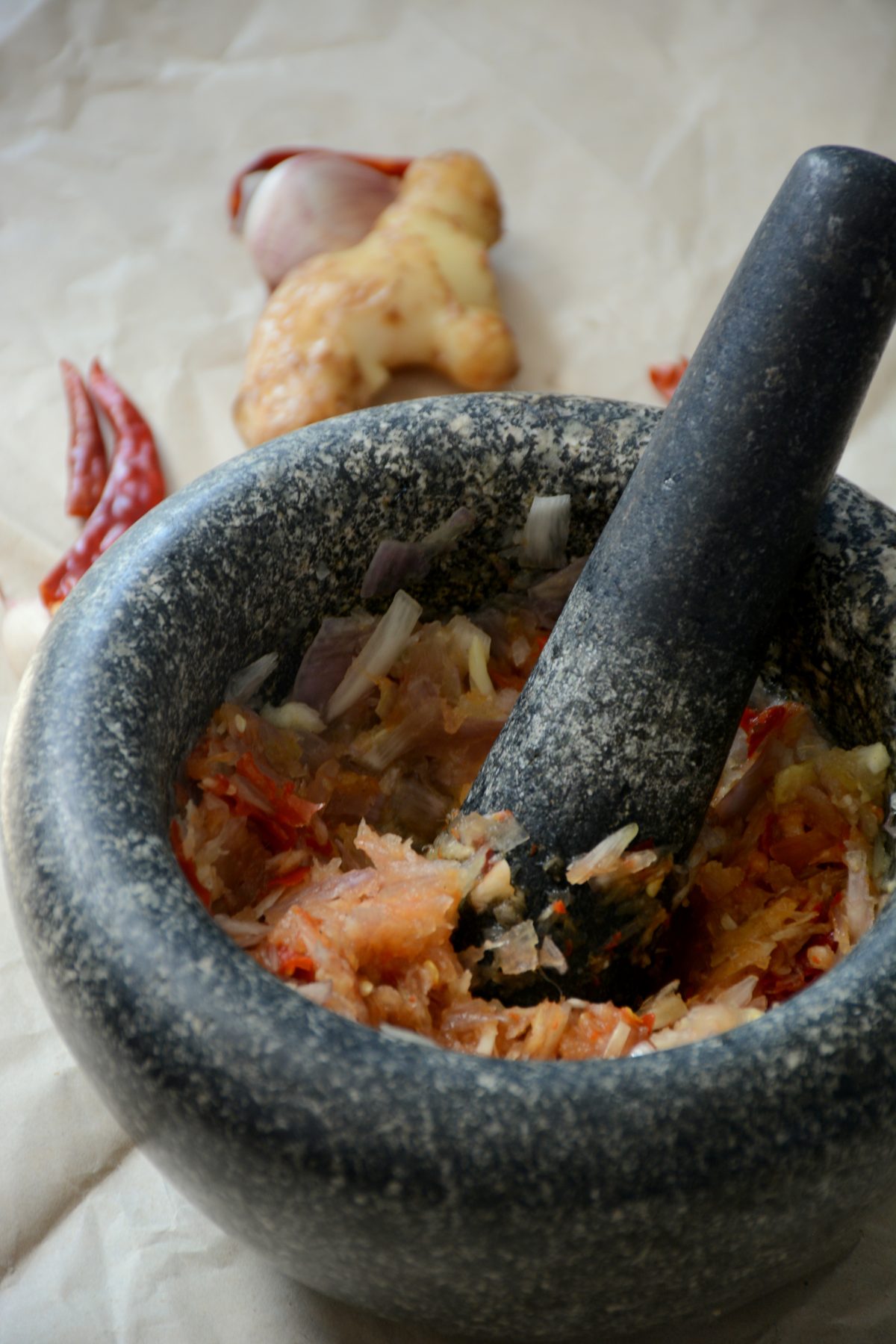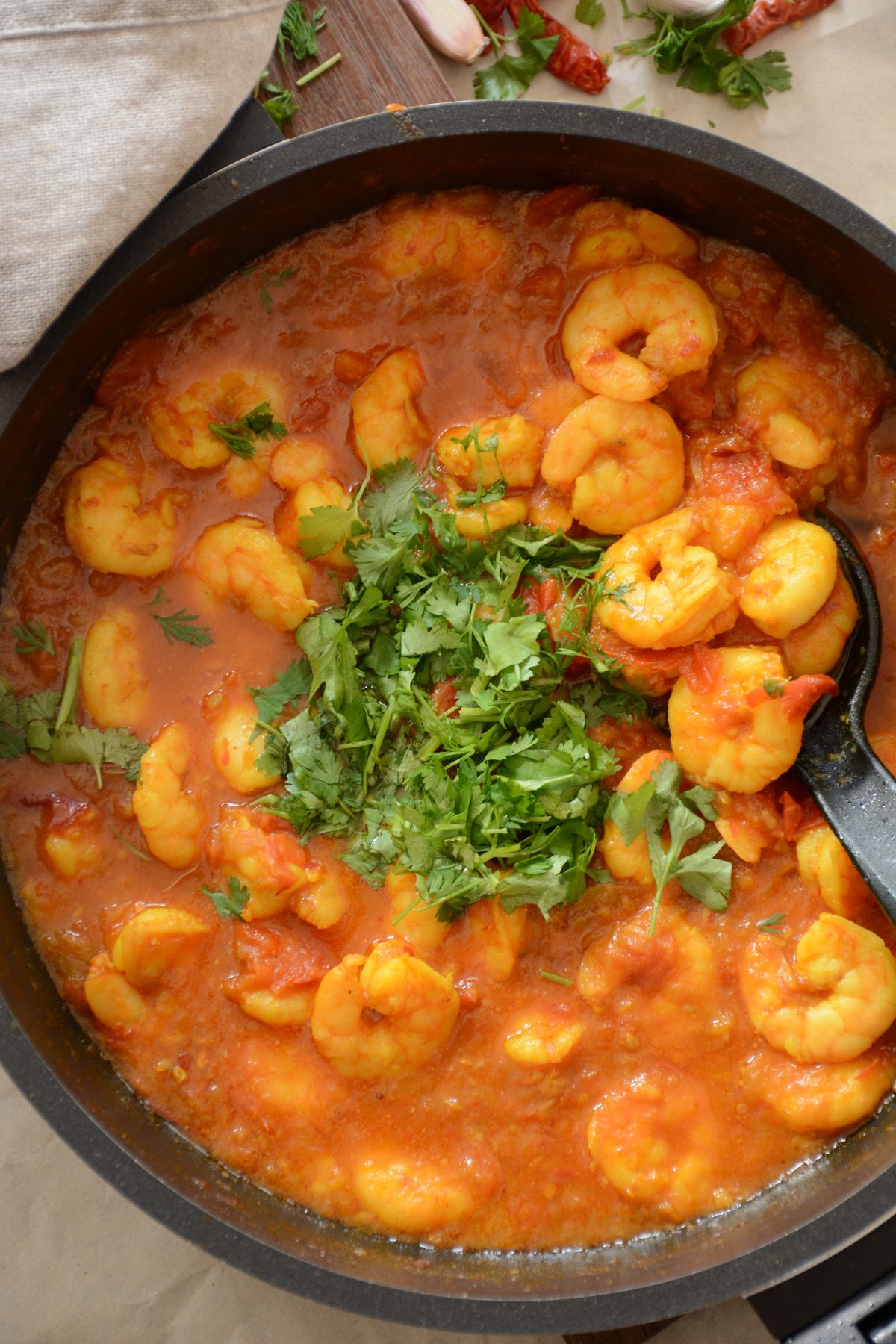 This recipe is also a part of my seafood project with Supreme Seafood; so you will need to hop over to their Facebook page for the complete recipe. And as always, do remember to tag me #thespiceadventuress so that I can see if you have cooked this recipe or any other from the blog.
Cheers!
Ingredients:
600gms prawns; deshelled and deveined
6 large shallots (if small, use 8-10)
3 garlic cloves
3/4th inch ginger
Read the full recipe here.