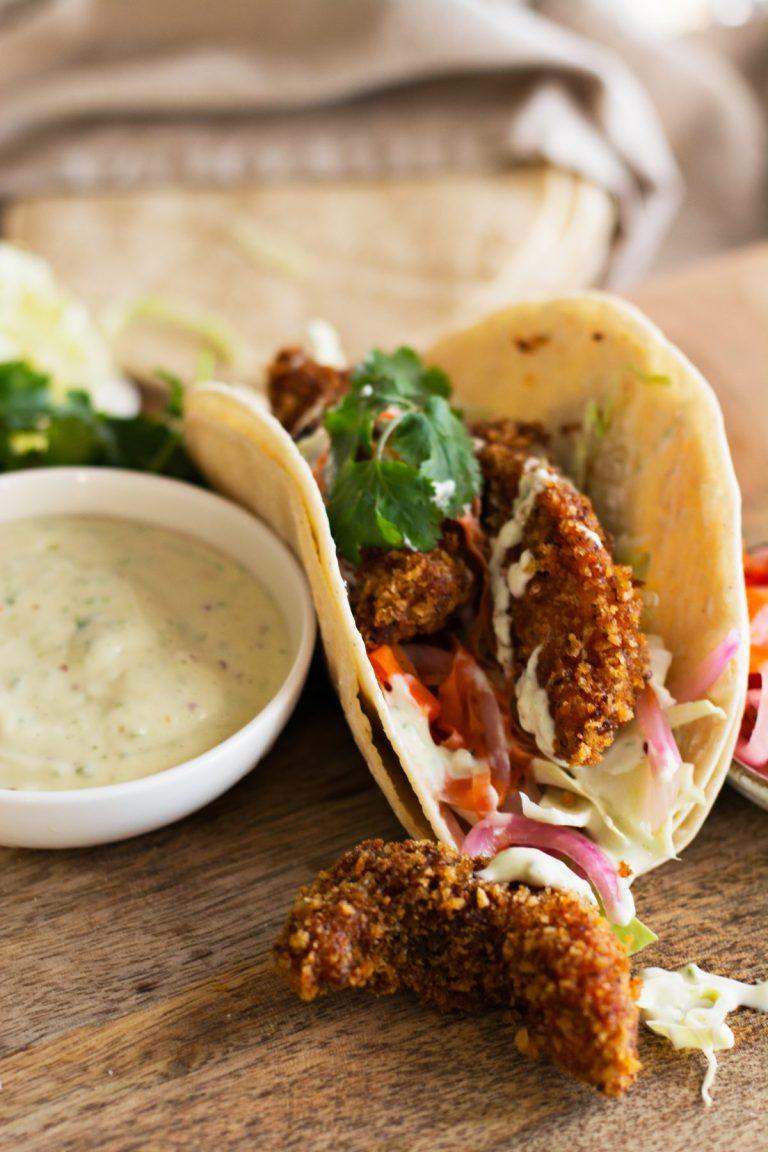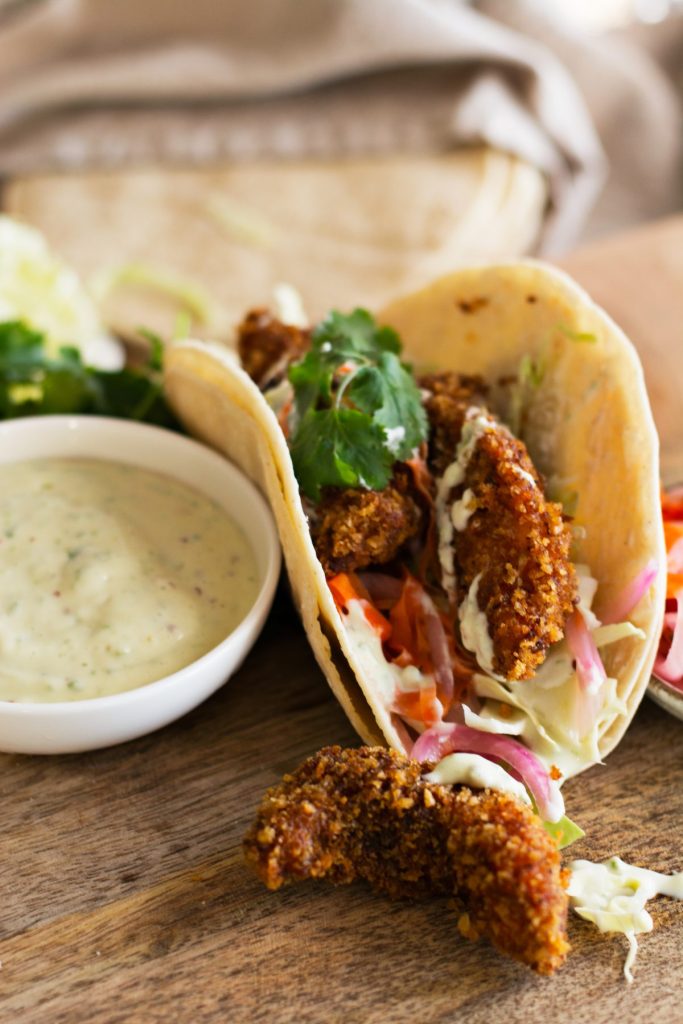 Tacos are delicious morsels, packed with flavour and these fish tacos are no exception!

Crispy slivers of barramundi with sweet n' salty pickled onions and carrots, finished off with jalapeno mayo to spice things up a bit. An easy dish to put together that brings the whole family around at the dinner table.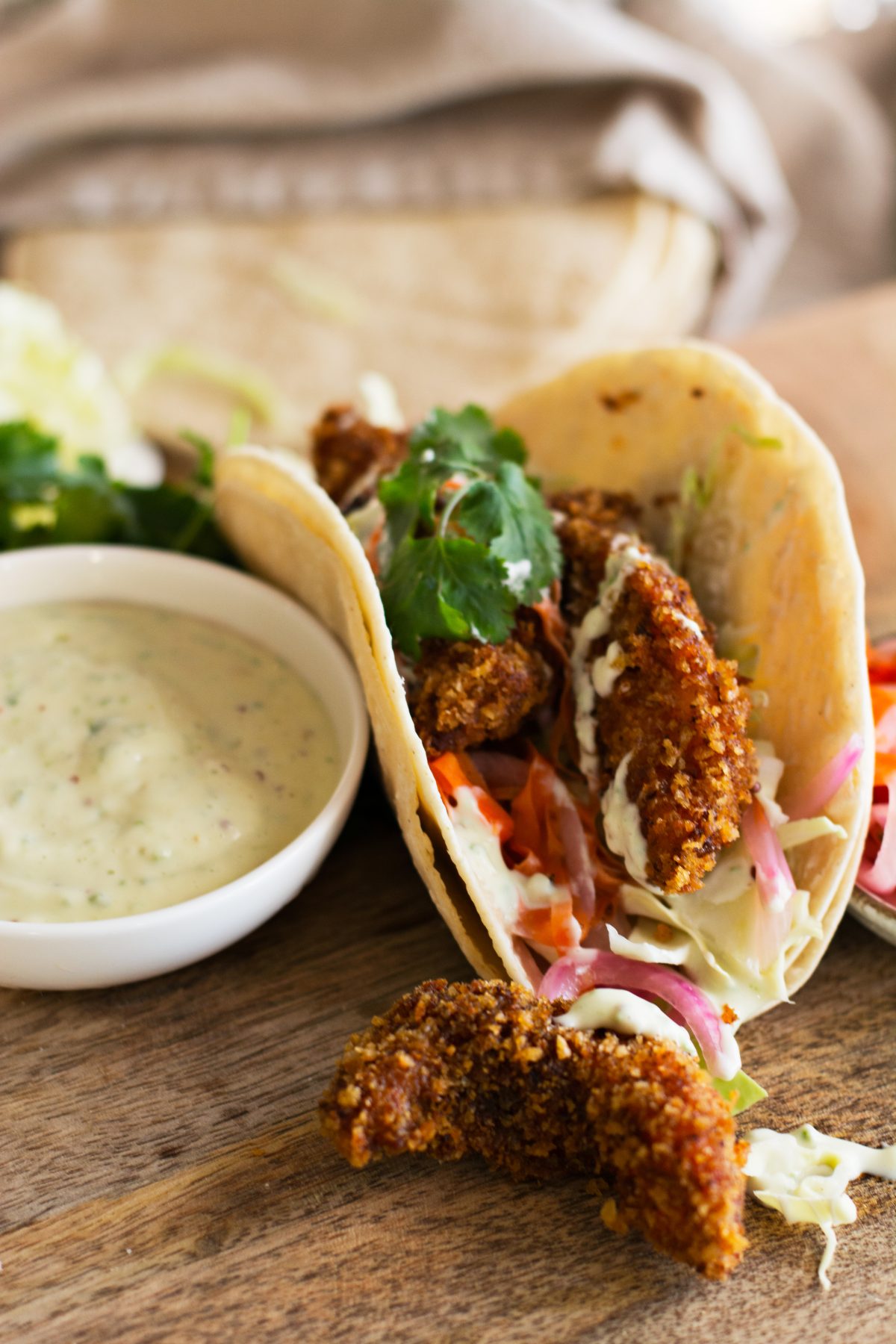 It's been a little crazy out here, with all of us getting sick and that paired with the start of the school holidays, when every routine gets unfollowed. A death in the family further put me back on spirits so there's been very little work that I have actually been doing. Top that with the early winter sunsets, I hardly get to shoot any food if I haven't prepared it on time.

I made these tacos for a client, so thought this was a good time to share it with you especially if you live Down Under and have hungry kids all day at home. Tacos are one of my favourite things to make in the kitchen because even though there is a bit of prep involved, it's easy and everyday ingredients that can be put together really quickly.

You could use any white fish for this recipe; buy whatever is in season and locally available. We are lucky to get local and really fresh barramundi out here so that's why I have used it. But any white fish with a relatively firm flesh can be used.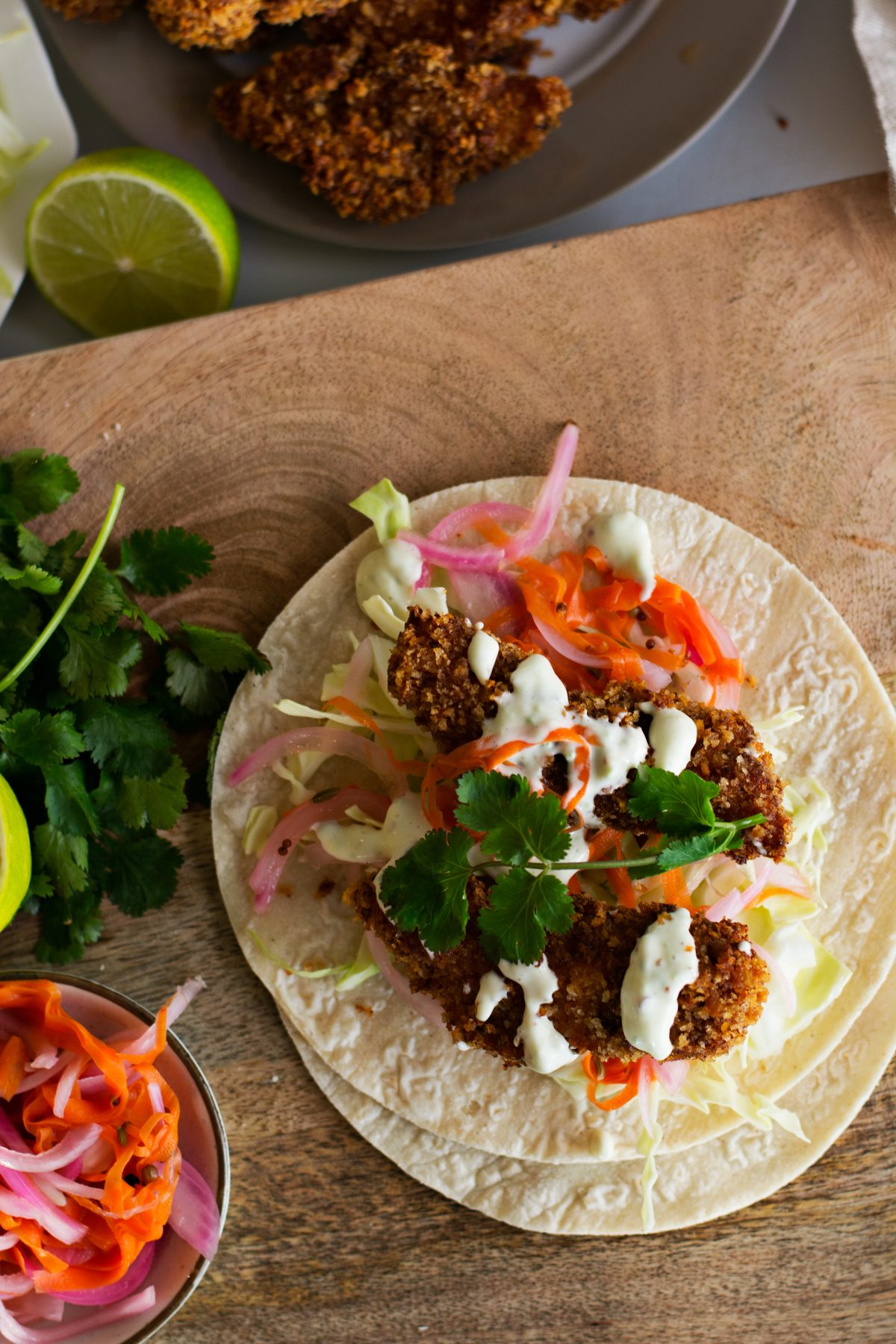 I always have an assortment of pickled veggies in my refrigerator; it's just a convenient, affordable and simple way to add oodles of flavour to your food. For these tacos, I have made pickled slaw using carrots and onions with whole spices for that extra hint of flavour. And the jalapeno mayo, which is the simplest thing to make. I have grown quite fond of homemade mayo, it's such an easy job once you begin to do it regularly and so much healthier than the bottled stuff. So do give it a try if you have never made it before.
Ingredients:
Wheat tortillas
1 large carrot; julienned
1 large red onion; julienned
Find the full recipe here…..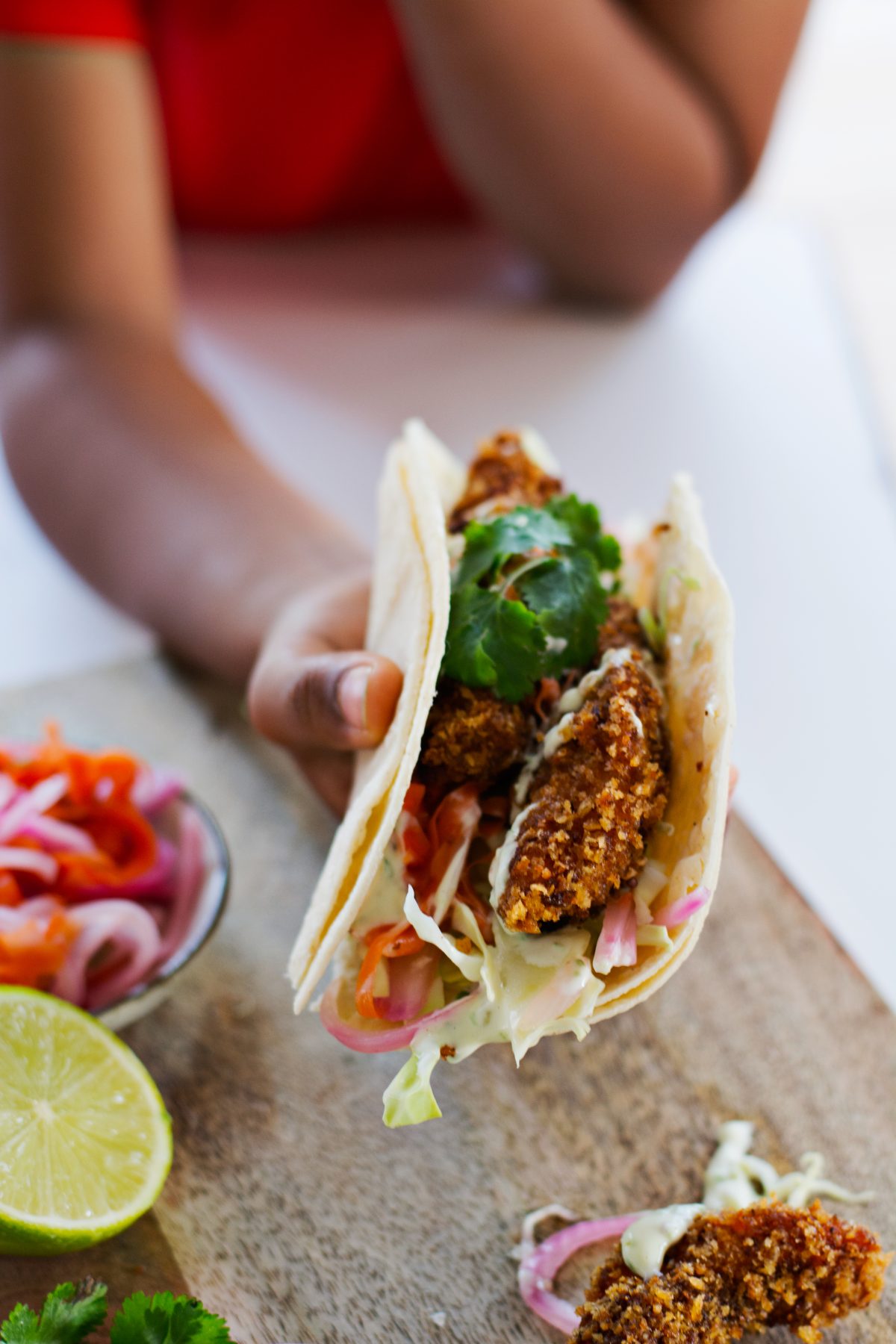 This recipe was developed, styled and shot for Supreme Seafood..