What's winter without slow cooked lamb shanks!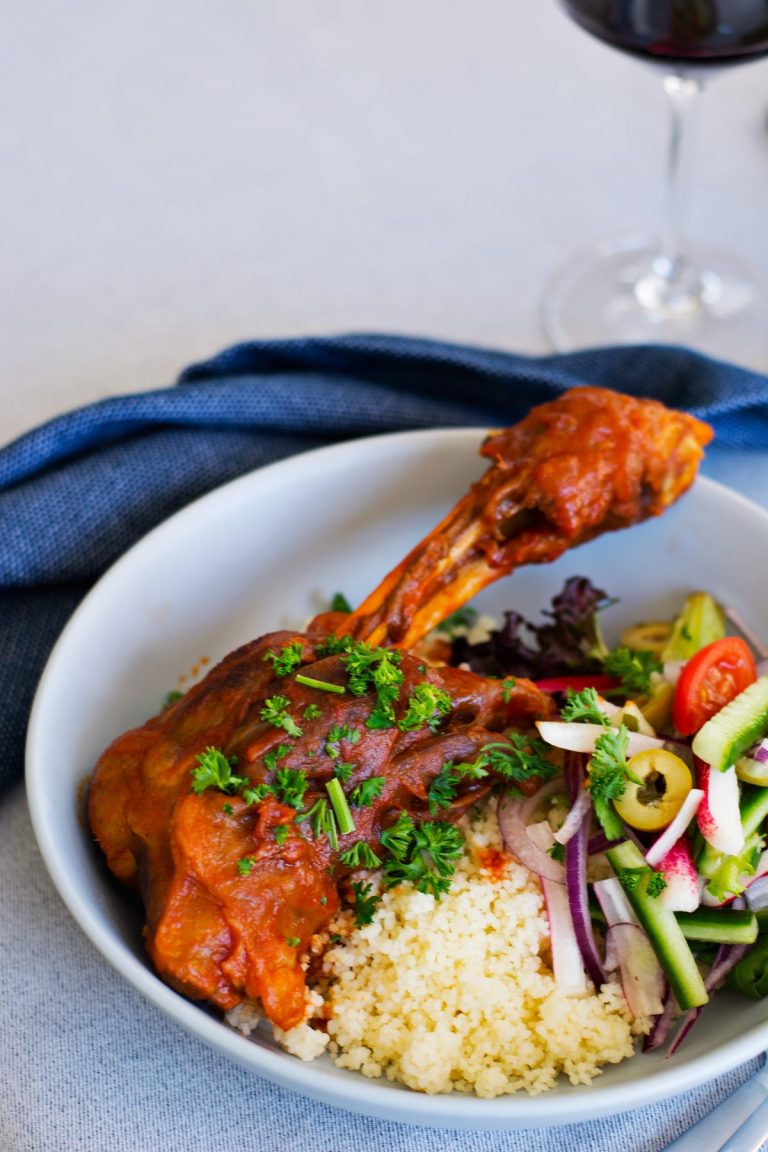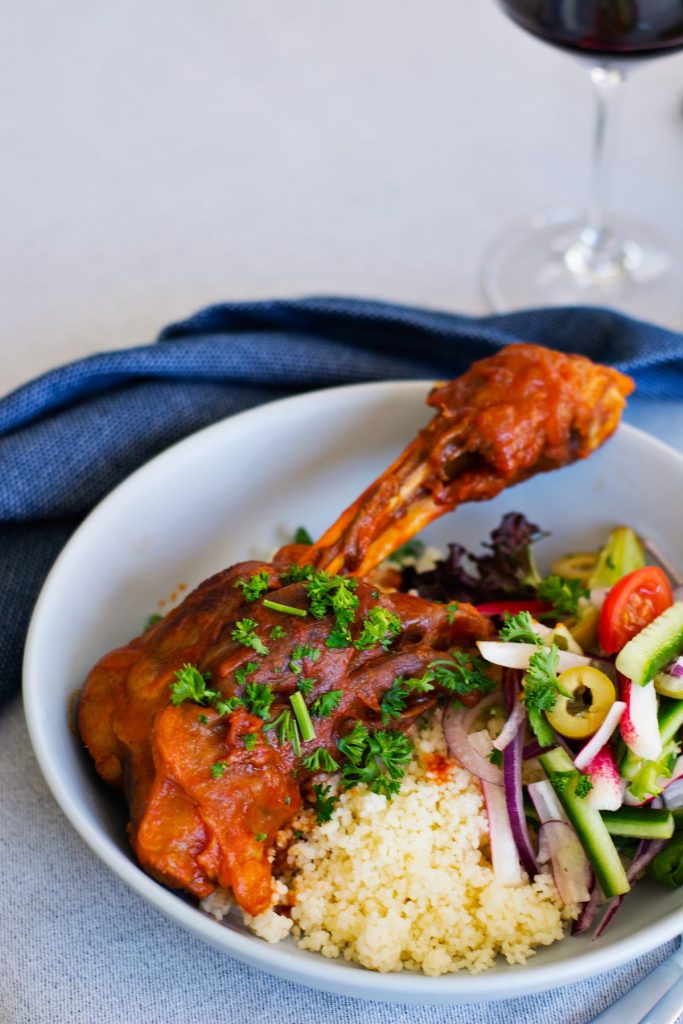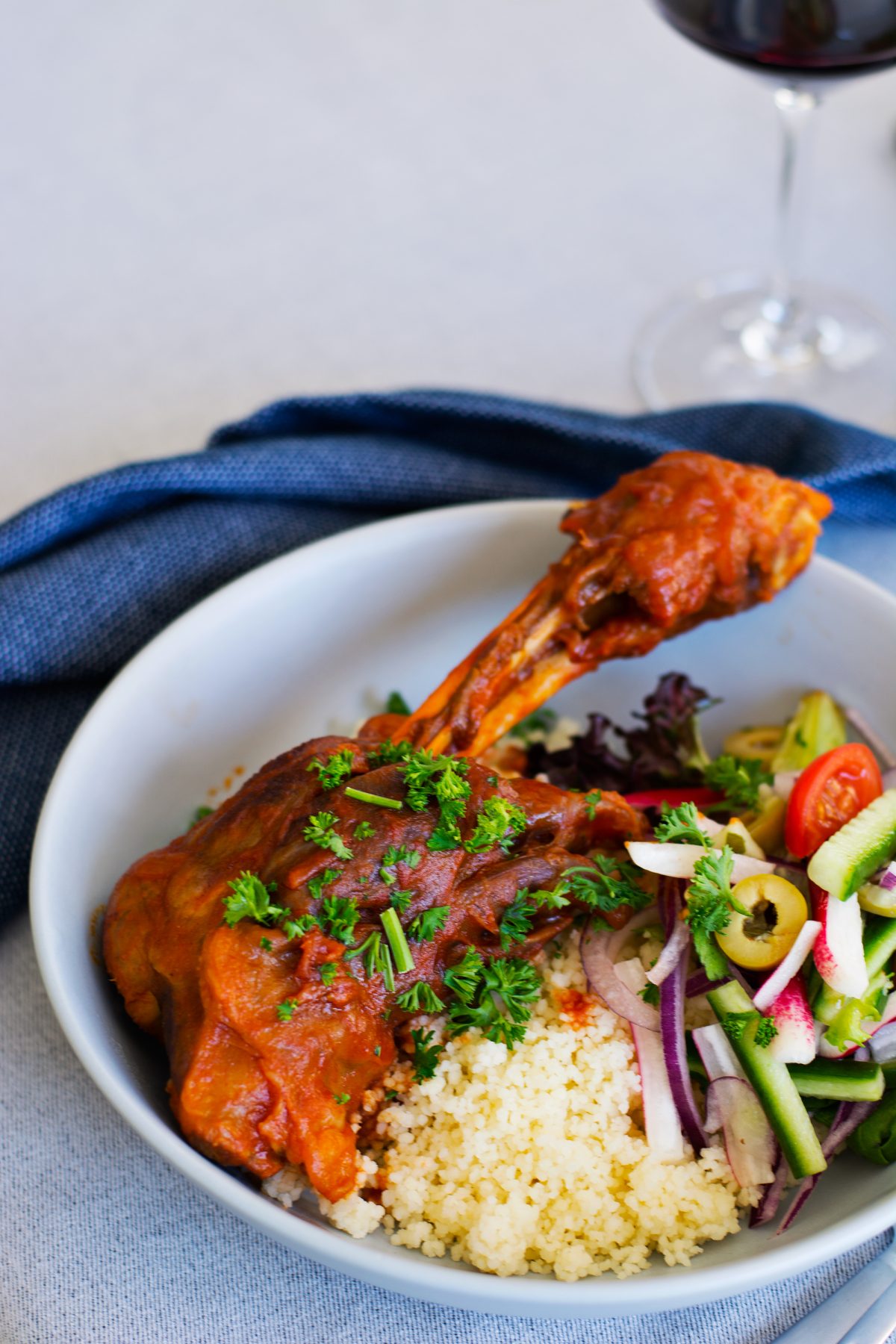 We love lamb shanks and it is always one of our top picks when we dine out during the colder months. But this time, I decided to give it a go at home because all that you need for this delicious dish is time and patience.
The recipe is really simple and as I mentioned, these lamb shanks only need time to get tender, juicy and fall-off-the-bone. So slow cook it on your stovetop or braise in the oven, or perhaps put it all into your slowcooker just before heading out for work. And when you return, you will have the most delicious, indulgent lamb shanks that can be served with couscous and a simple green salad. Feeds a crowd!
And if you are a curry lover, you will be mighty pleased with the flavours of these slow cooked lamb shanks. The addition of garlic, chillies, paprika and tomatoes lend rich earthy undertones that make the dish an ultimate comfort.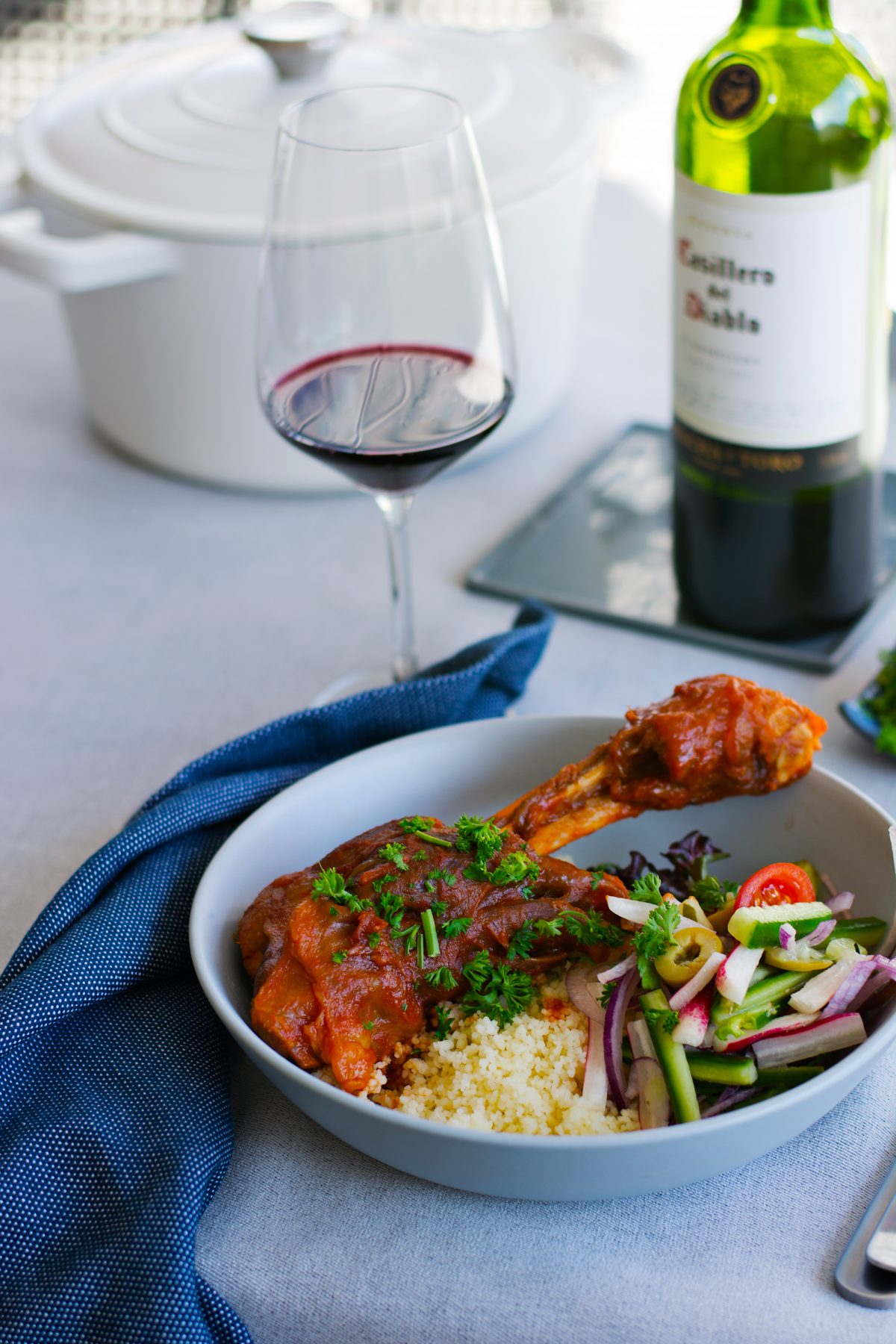 On the weather front, Melbourne is grappling with the change of seasons. Spring should be here soon but winter does not want to leave us yet. So while some days are warm and sunny, others are bone chilling freezing. So check out the forecast and get these lamb shanks on to enjoy it best before winter fades away….
And do tag me using #thespiceadventuress if you make these slow cooked lamb shanks; it's always a joy when you share your photographs with me.
Ingredients:
4 lamb shanks
Salt, to season
Freshly milled black pepper; to season
This recipe was developed, styled and shot for Stuff Mums Like, so find the full recipe here.