Father's Day came early for us this year!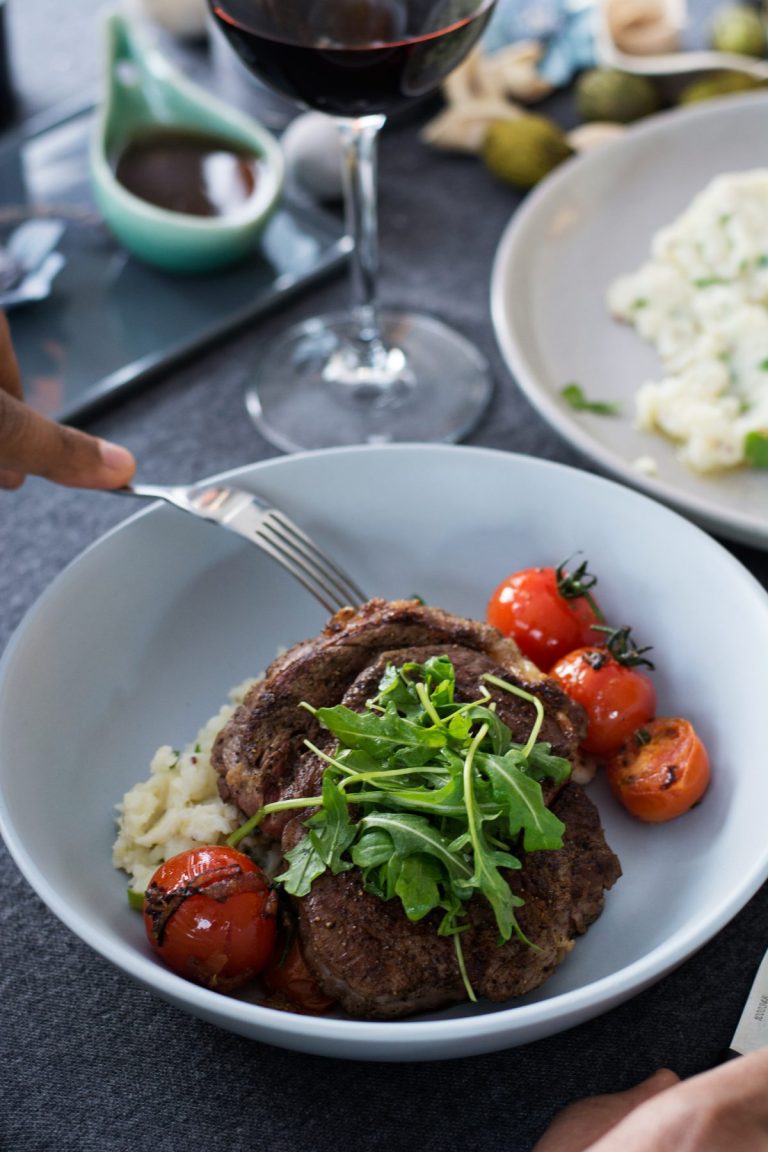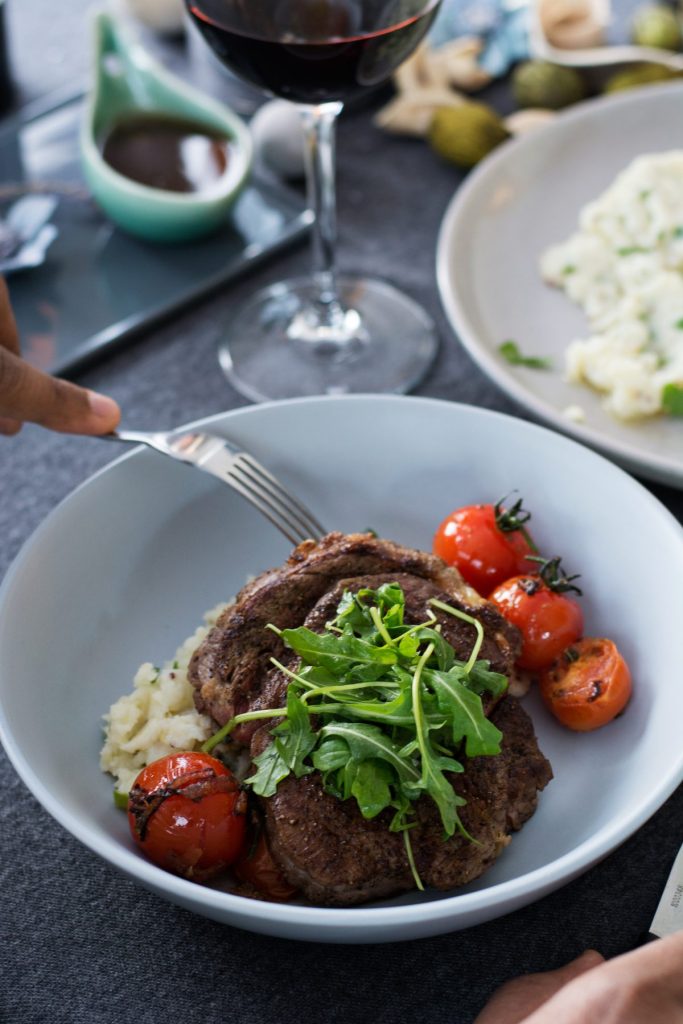 Though we are not big on celebrating days like this, my job as a food blogger means that often I end up creating a special dish or menu either for the blog or for other websites. So when 'Stuff Mums Like' got in touch with me for a Father's Day recipe, I thought of coming up with a dish that I know Sam would love.

And nothing better to tickle his taste buds than a juicy steak with the works!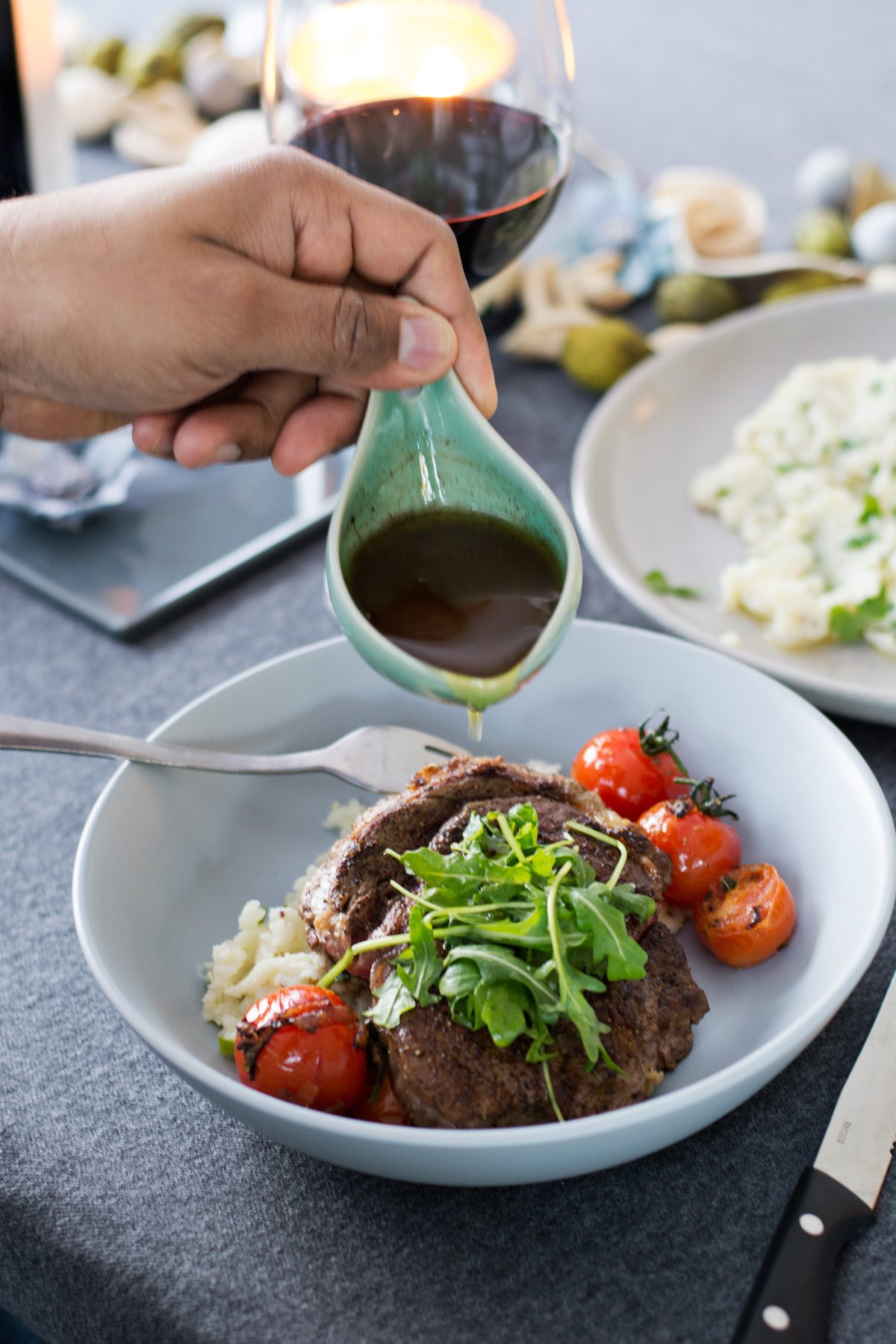 This recipe is pretty simple inspite of a long title. It's delicious, very satisfying and extremely easy to prepare even for a novice cook. All you need is a wee bit of time, patience and loads of love.

Before getting onto this delicious steak recipe, a sneak peek into our Father's Day gift this year.

When Jord watches reached out to me couple of weeks ago for a media campaign, I was both apprehensive and excited. Surely stepping out of my comfort zone here (but it's time, literally and figuratively), also it seemed to be the perfect gift to celebrate the man in my life.

Jord specialises in hand crafted, all natural wooden watches. Featured here is 'Ebony and Iron' from the Hyde series, a classic and elegant dark wood strap with sapphire crystal glass. Sam has been using it everyday for about a month now, so that I could share an unbiased review with all of you. And he couldn't be happier! (Though the sizing chart on the website is spot on, we had requested extra links so it was taken to a watch shop to size it perfectly. But that's just us.)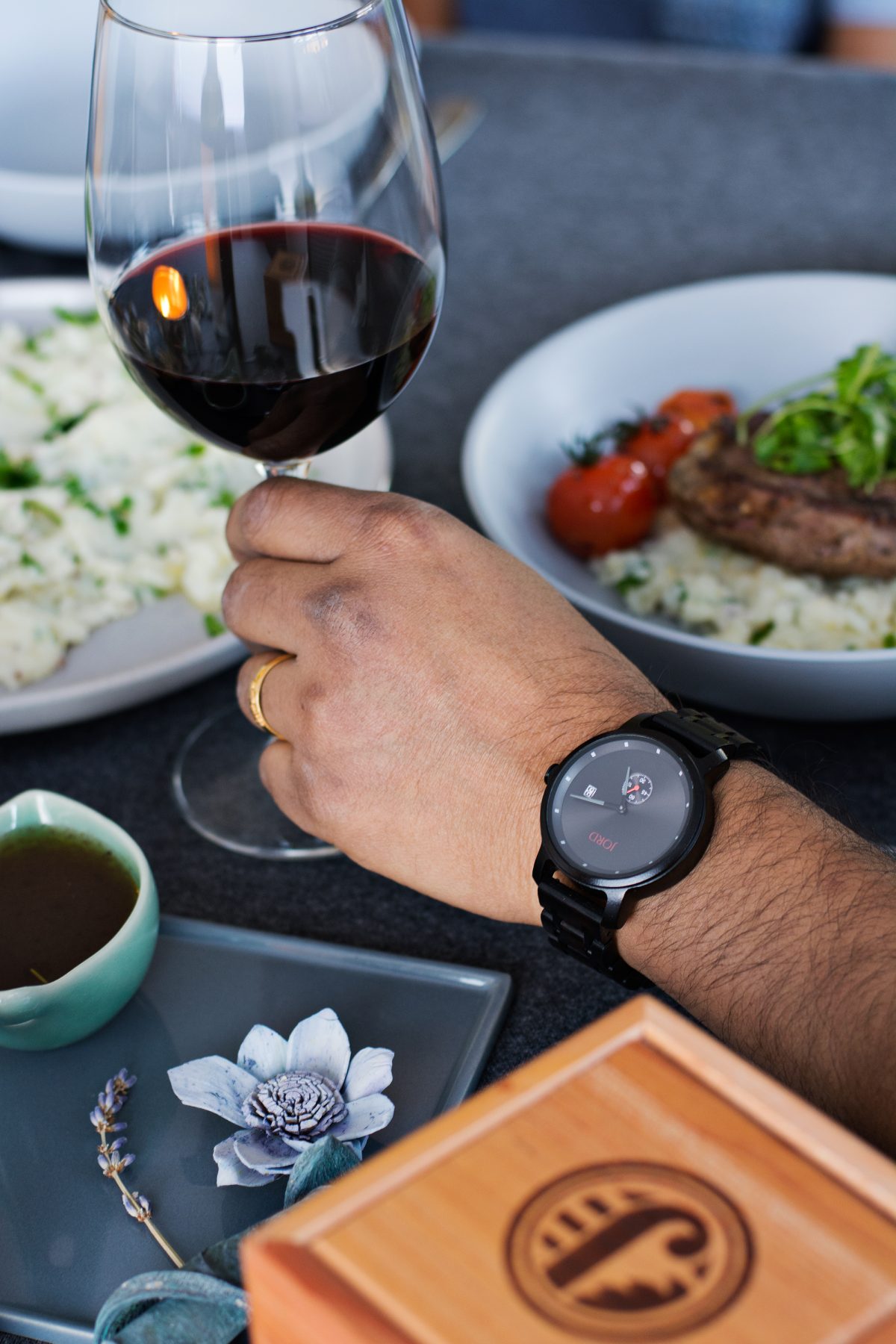 Now let's get back to the steak.

I used Scotch fillets but you may use any cut; just make sure that the cooking times are adjusted accordingly.

Instead of the classic mash, I opted for the smashed potato salad which is so creamy and delicious but requires only half the effort and time. Hardly any butter, instead it's buttermilk that lends creaminess to this salad along with a lot of punchy flavours from the red wine vinegar and mustard. And a generous sprinkle of herbs to complete….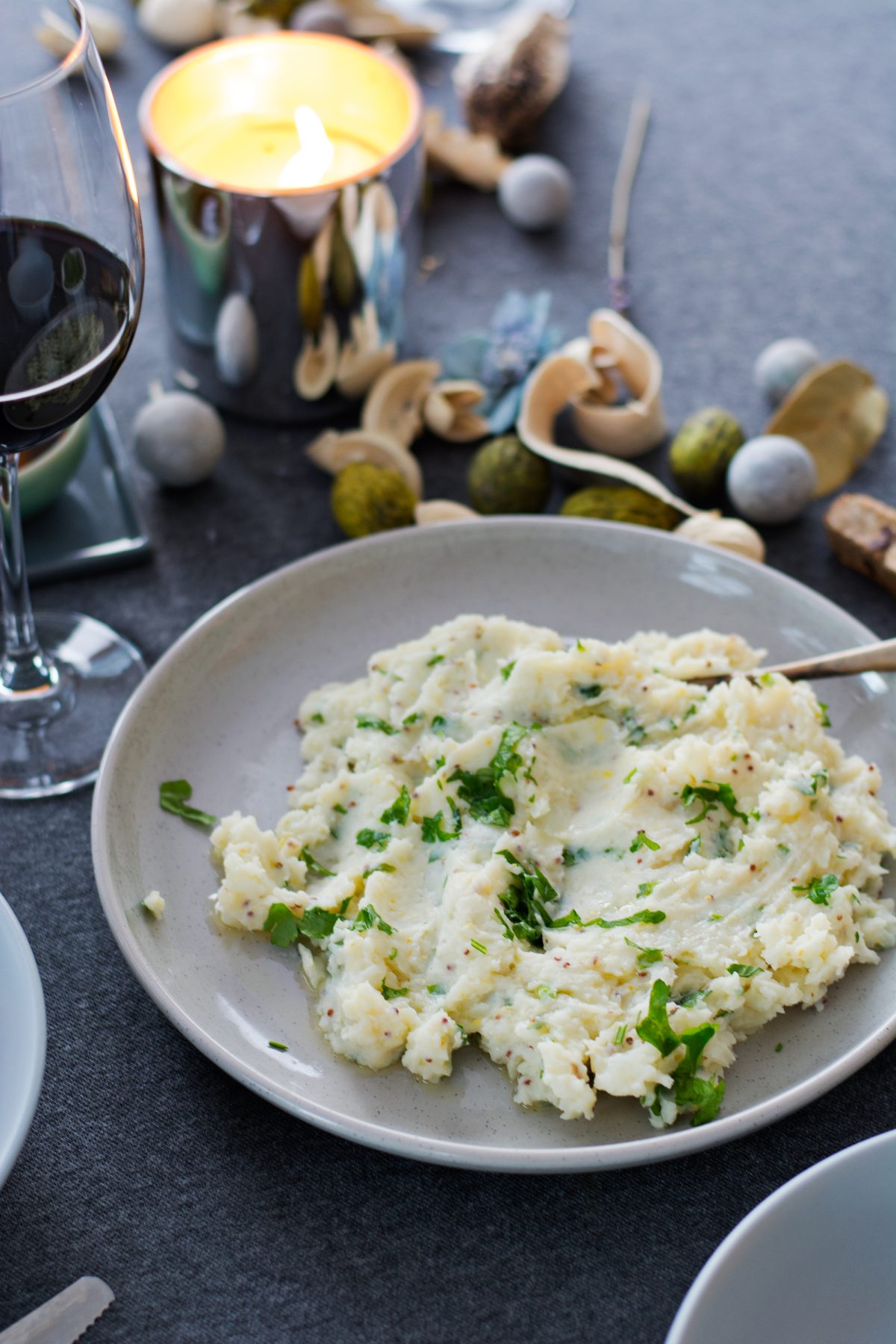 As for the red wine jus, it's the simplest sauce but one with loads of flavour and meatiness that perfectly complements the steak. I would strongly recommend the use of homemade stock if possible.

And when you have an indulgent dish like this, you need the perfect wine to match – The Barkly Durif 2010 Rutherglen from Campbell Wines . Rich, complex and deeply textured with the taste of intense fruits lingering on your palate, this is one of the best reds I have had in a long time. Great for cellaring too!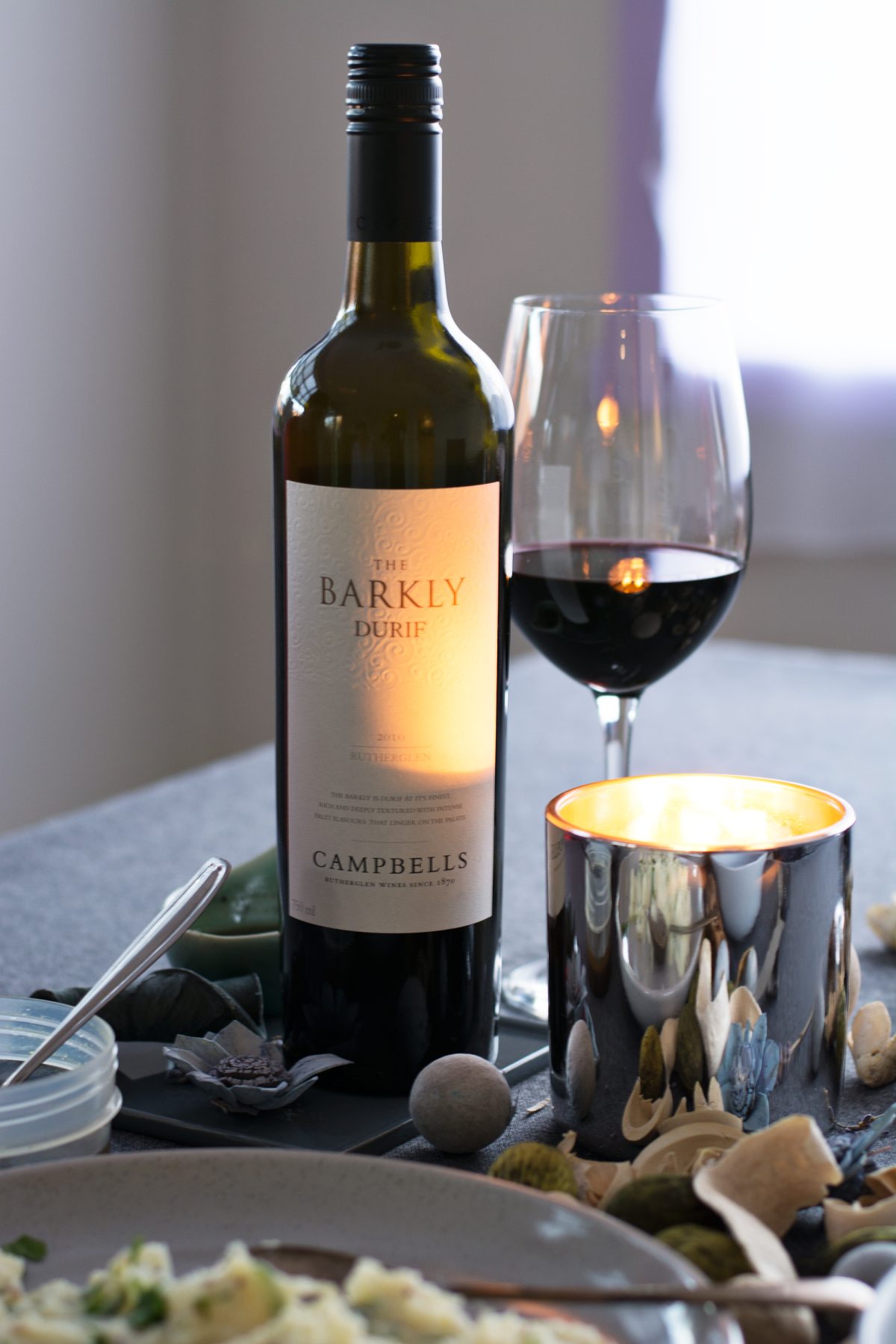 So go on and check out the recipe for Steak (with Smashed Potato Salad, Cherry Tomatoes, Red Wine Jus) on Stuff Mums Like and a Happy Father's Day to all the father figures in your life. And if you make this dish, do tag me #thespiceadventuress so that I could see it too.

Ingredients:
(Serves 3)
3 x 200gm Scotch fillet
Salt, to season
Freshly milled black pepper; to season
Get the full recipe here...