My 'Markets of Melbourne' series continue with a visit to the iconic Queen Victoria Market.
Affectionately referred to as Queen Vic, the Queen Victoria Market is one of the oldest inner-city markets of Melbourne with a rich, vibrant and a fair share of controversial history.
I love visiting markets because there is so much life and energy in the atmosphere. Most markets are a true representation of the history, culture and food practices of that region. And I love market tours as it is much more interactive than reading the same information on a website.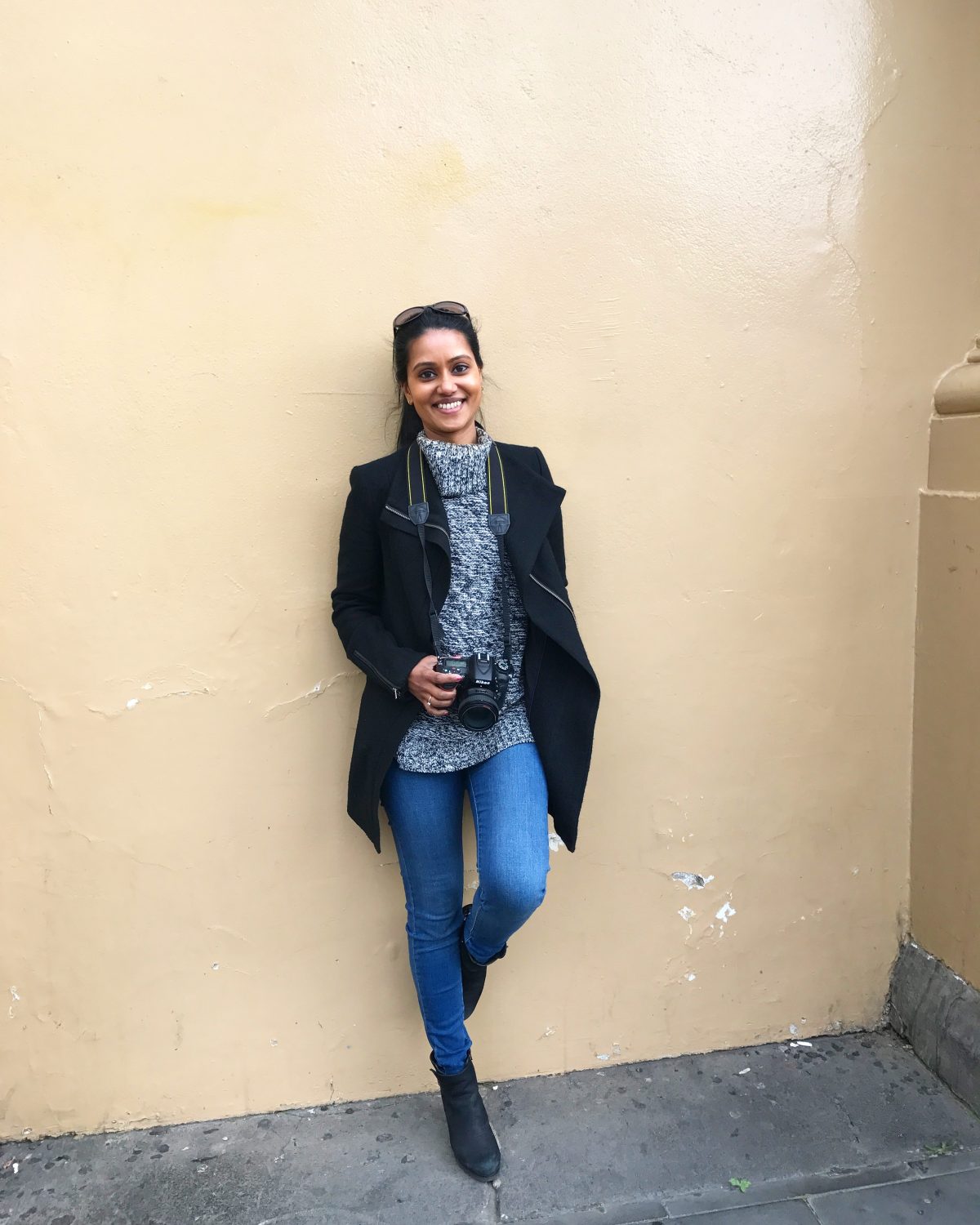 The Ultimate Foodie Tour is the best way to enjoy a personalized tour of the Queen Victoria Market, learn more about its colourful past, the best places to shop and sample some goodies along the way.
Our tour guide for the day was Miss. Irene, whose infectious enthusiasm and love for the market made the walk really interesting. After acknowledging and paying respects to the elders and true custodians of the land, she spoke to us about the history of the market, interesting tidbits about the architectural details etc… And then we started on our tour visiting the several iconic, traditional and heritage-listed market food halls.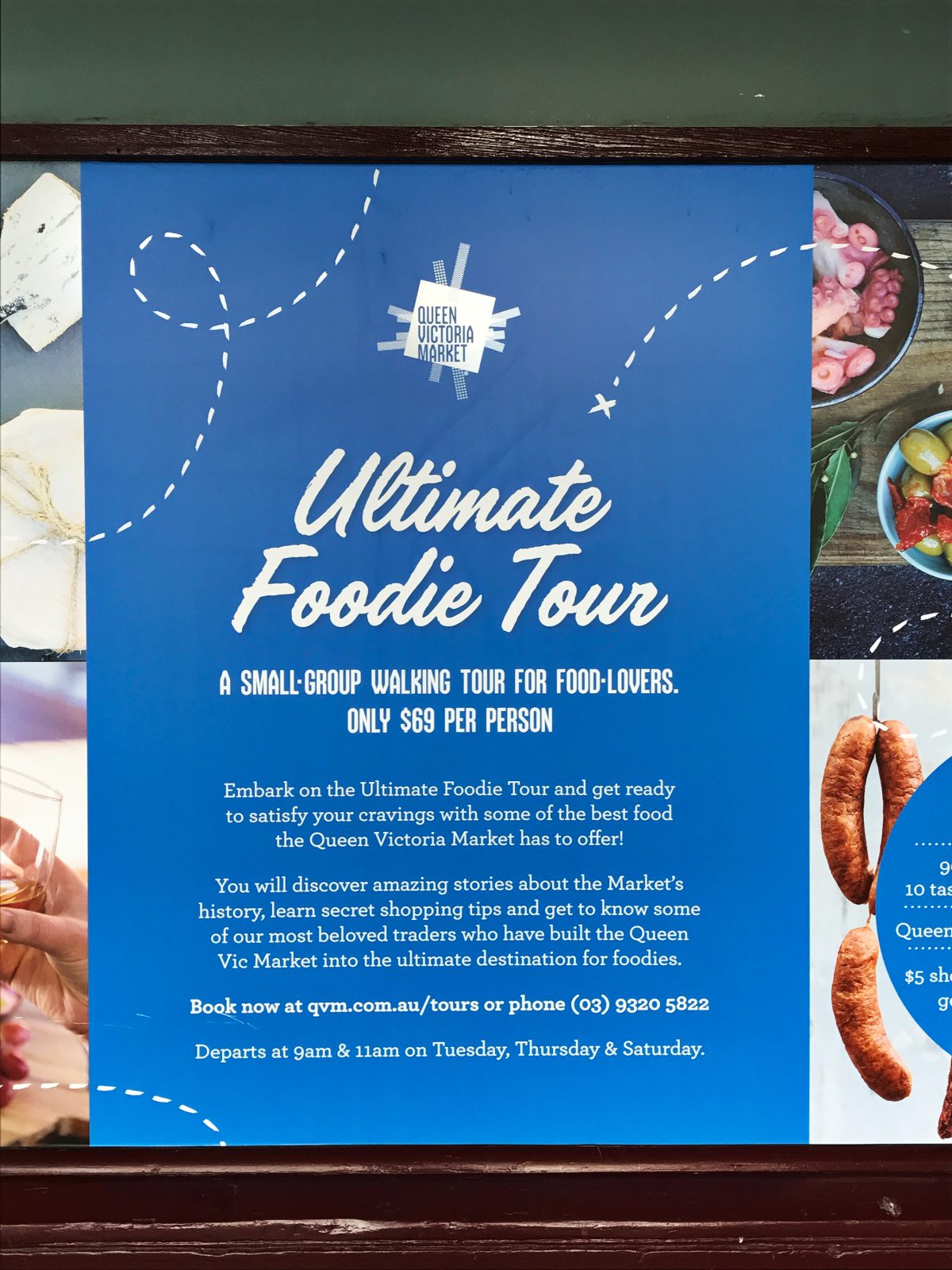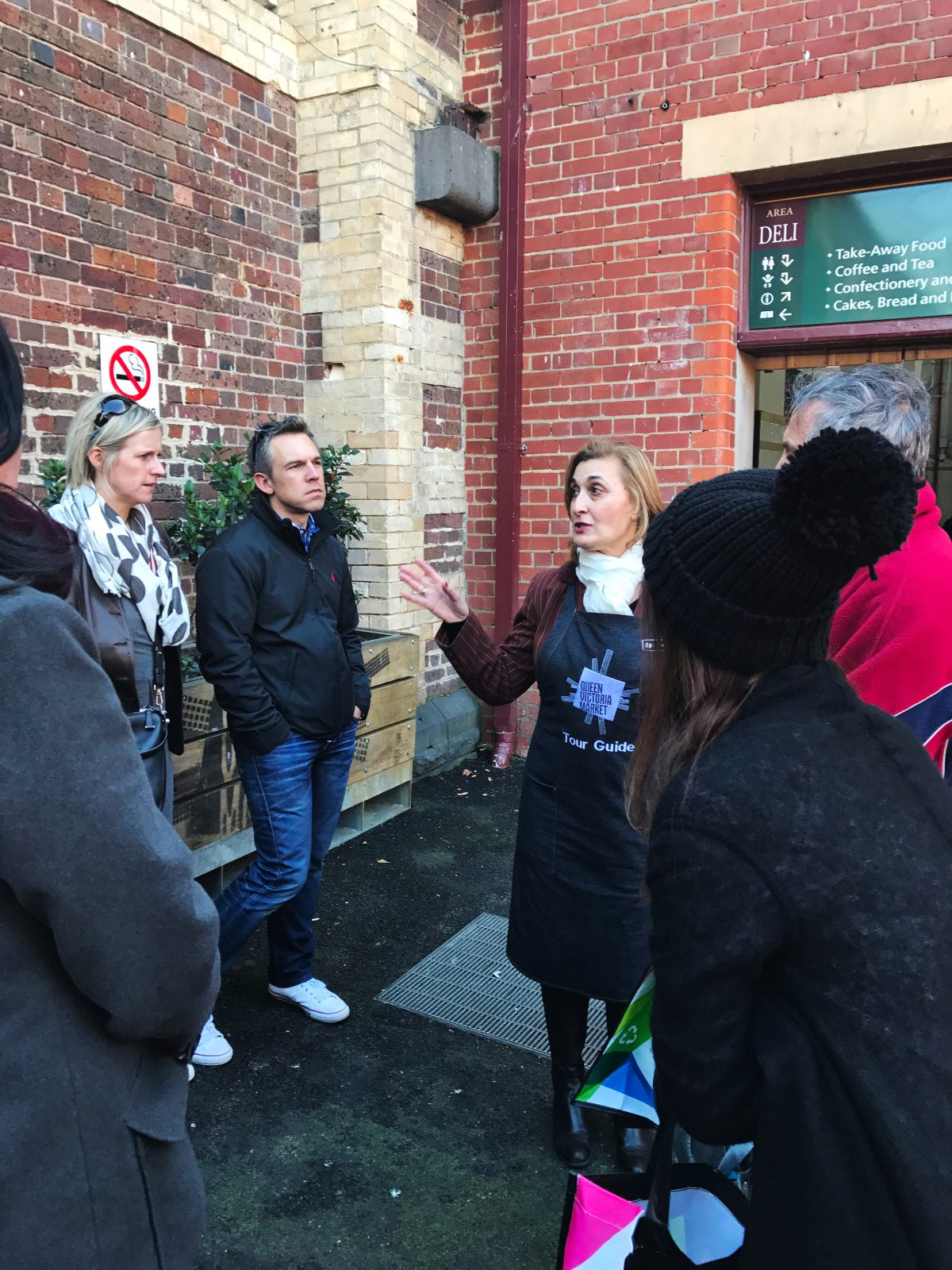 Since we visited a lot of stalls, I decided to do a pictorial guide of the tour, with all the relevant details provided under each photograph. While some of the stalls were part of the tour, some are traders or shops where I personally love to shop at while visiting Queen Vic.
It's hard to miss George the Fishmonger while visiting the Seafood section. With the friendliest staff and the freshest seafood on offer, these guys are a must visit if you are crazy about seafood.

And of course, you cannot leave without sampling freshly shucked oysters from the
Seafood and Oyster Spot
. A generous squeeze of lemon and you are in oyster heaven! The best thing I liked is that there is no minimum number of oysters you must order (the minimum at most places is half a dozen); so if you are alone or in a small group, you can order just the number you need.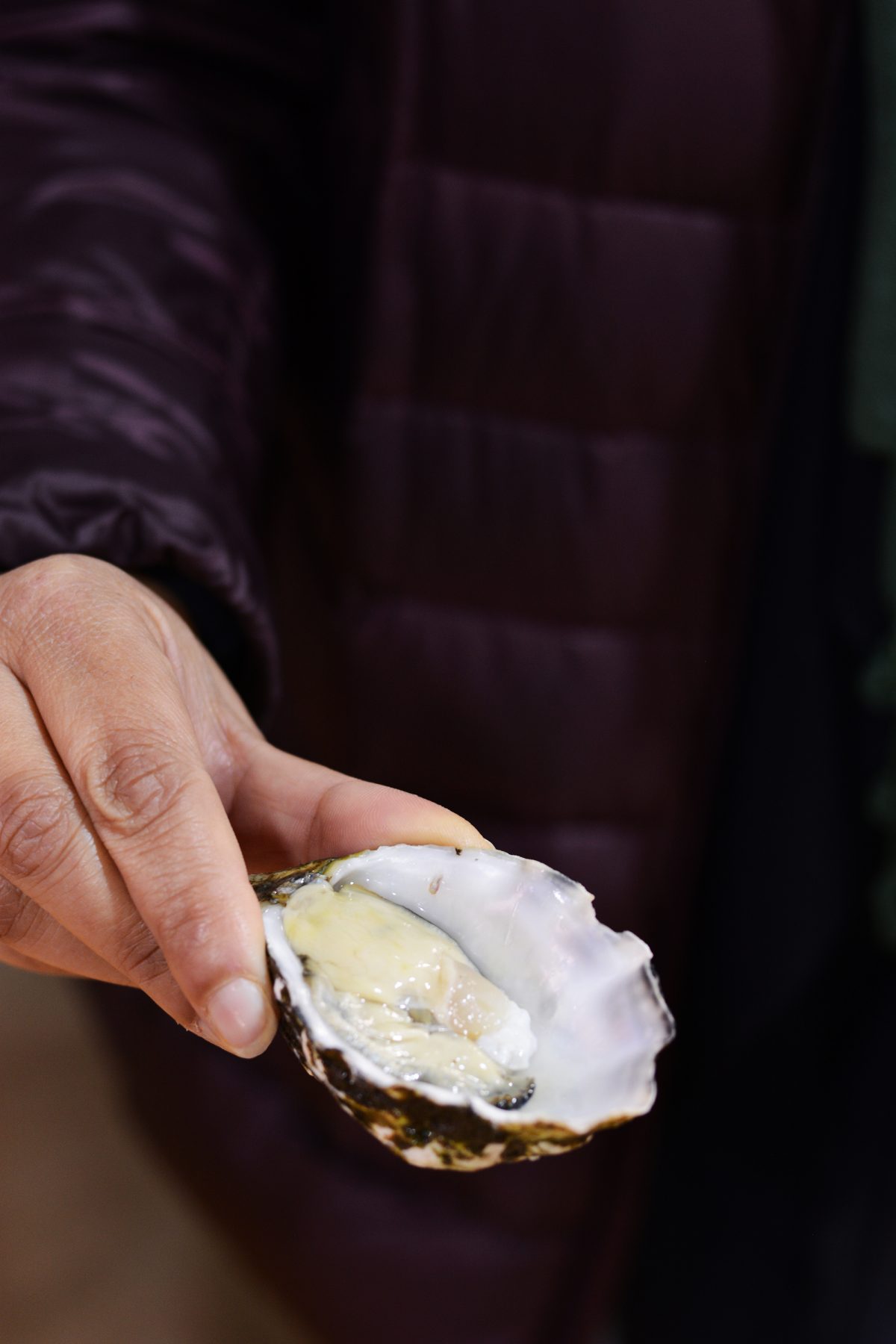 The Deli Hall is another must visit market precinct for homemade pastas, sauces, cheese, cured meats, olives etc….. You will be spoilt for choice and there are so many traditional shops that have been selling their food products here for years.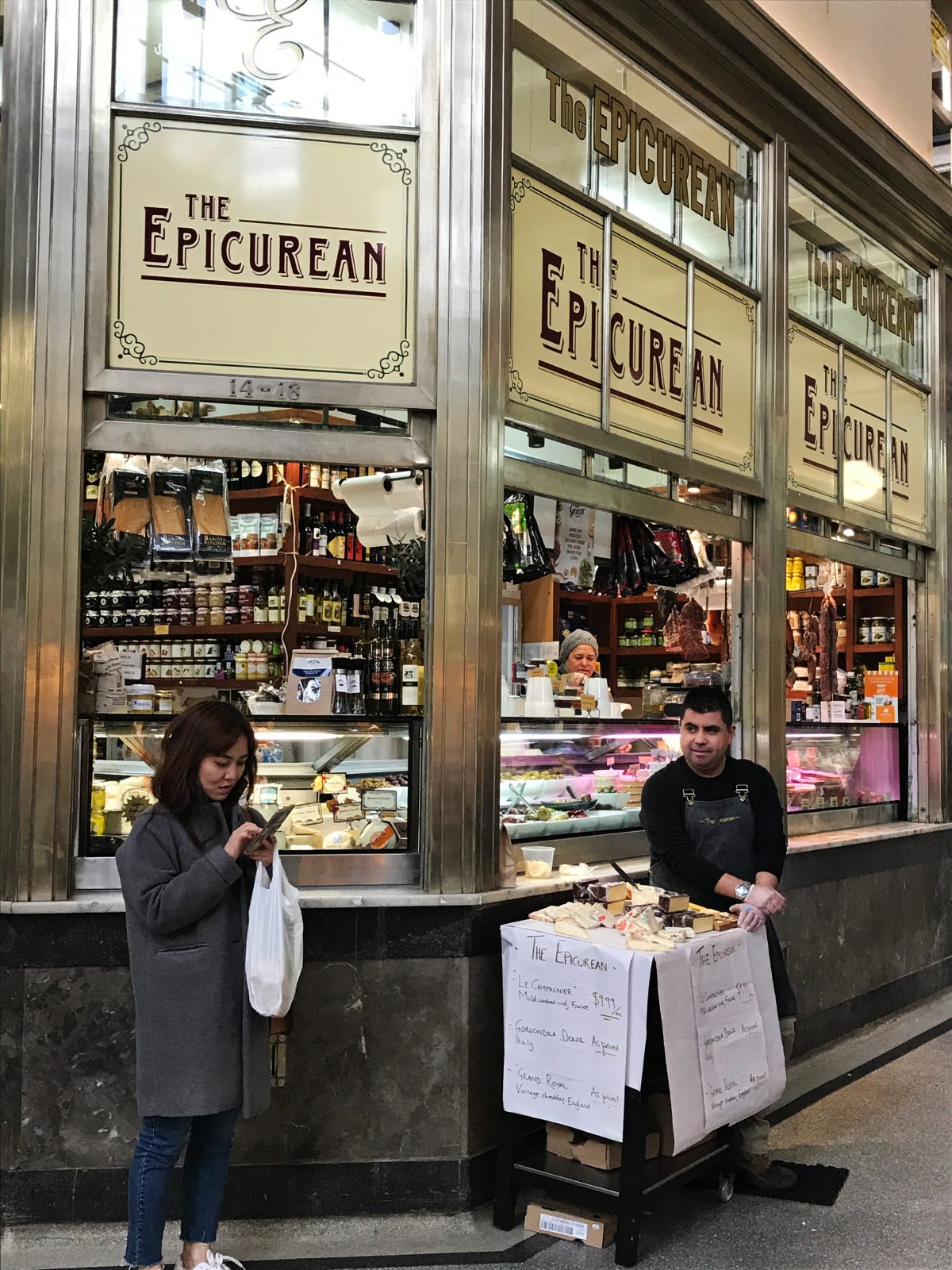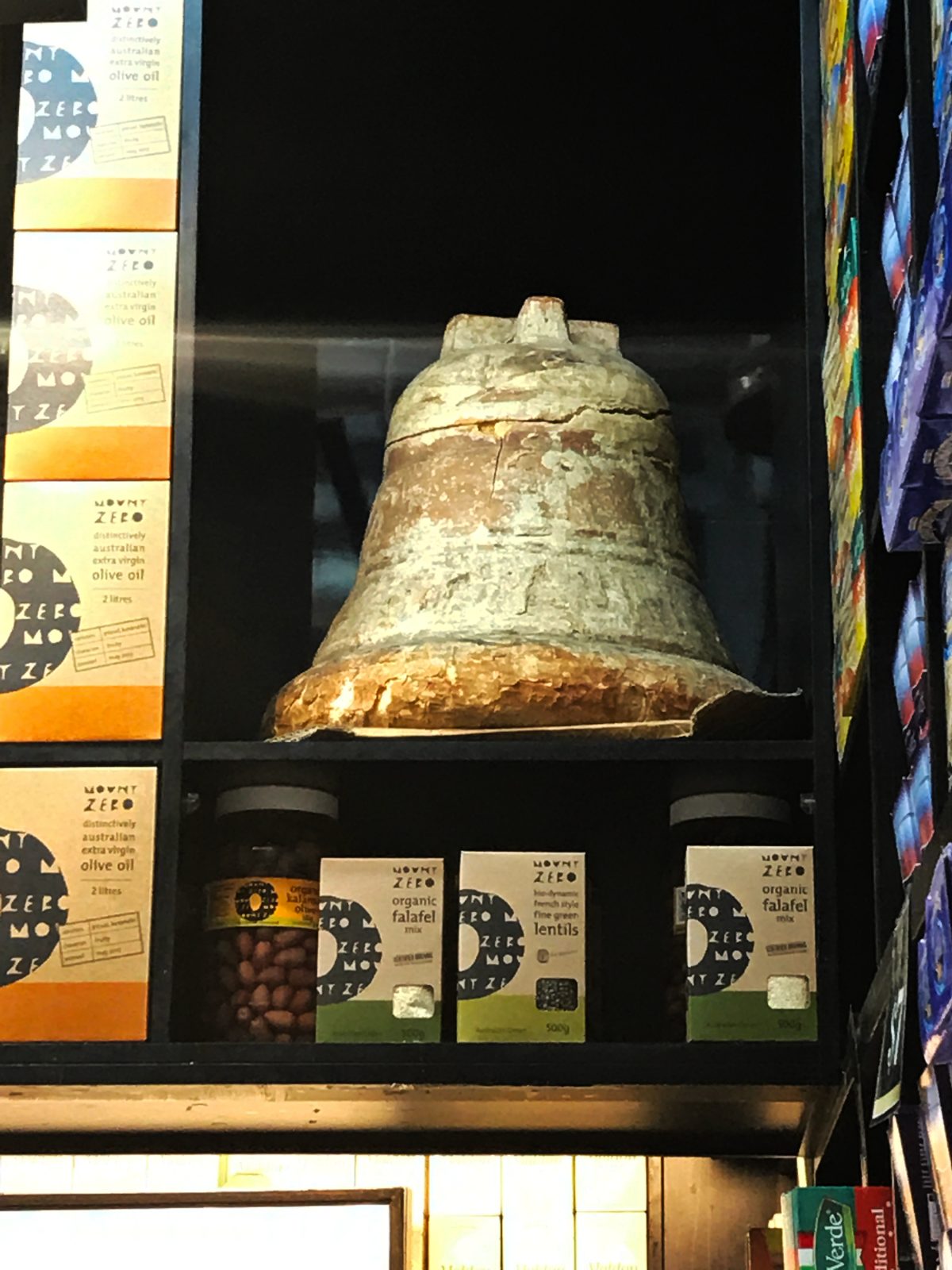 One of the stops we made during the tour was at the Traditional Pasta Shop. As the name suggests, this shop is heaven for pasta lovers. Arrays of homemade pastas greet you, both fresh and dried. You can also purchase their in house pasta sauces here. We sampled the pumpkin stuffed raviolis in a creamy cheese sauce….just divine!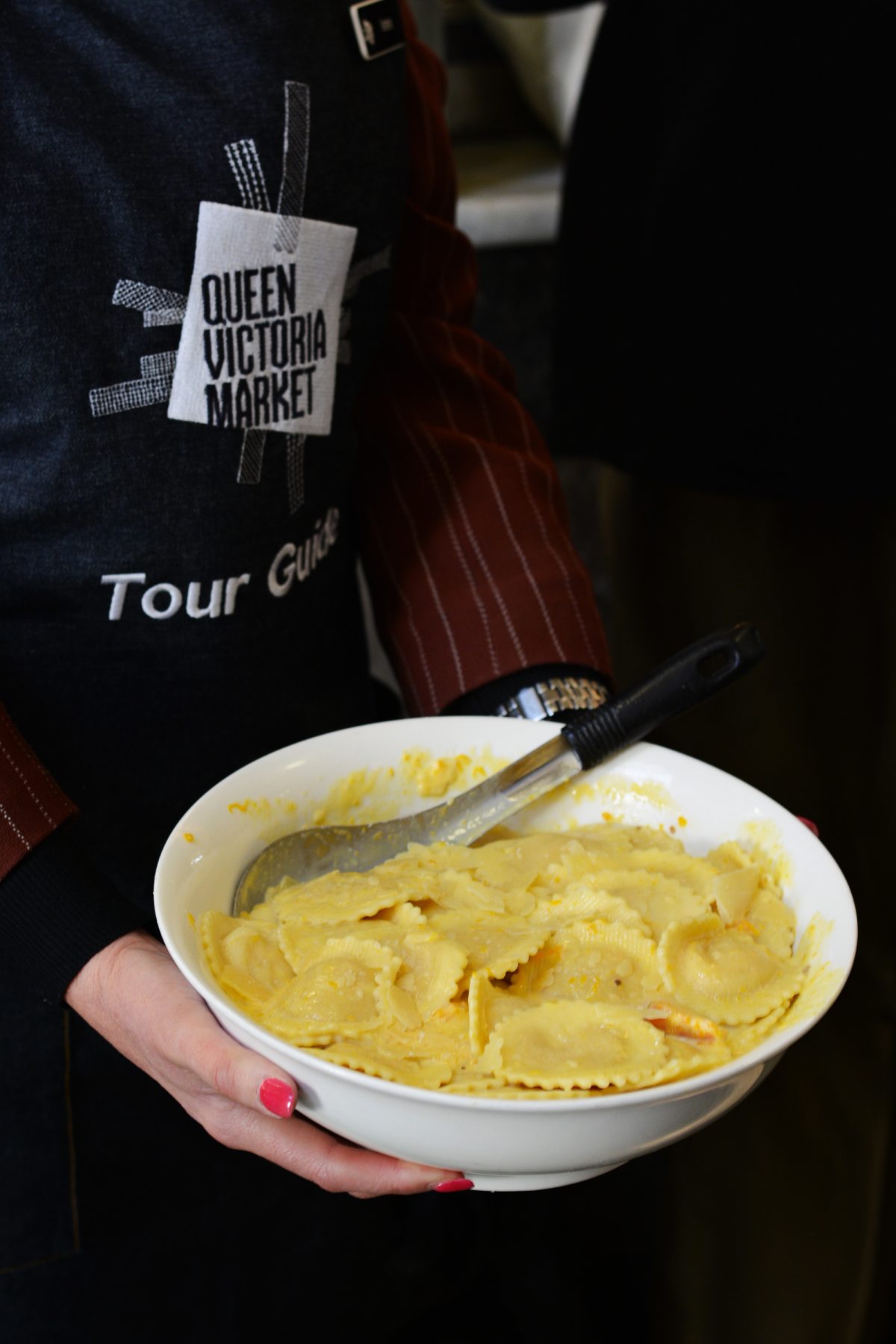 It would be impossible for me to visit a market and not find a spice trader. And while there are quite a few to choose from, one of my favourites is Gewürzhaus, located inside the Deli hall. It is a one stop shop for all your spice needs, be it whole spices, blends, flavoured salts, dried herbs or teas. Let's just say, I shopped quite a bit there…..
There are a few shops selling Australian wines and the one that caught my eye was the Flowerdale Winery. Located near the Kinglake Ranges, about an hour's drive to the north east of Melbourne, this winery is all about producing wines using traditional and natural methods, without any added preservatives. And while there are plenty of reds and whites, it's the liqueurs and infused spirits that really excited me.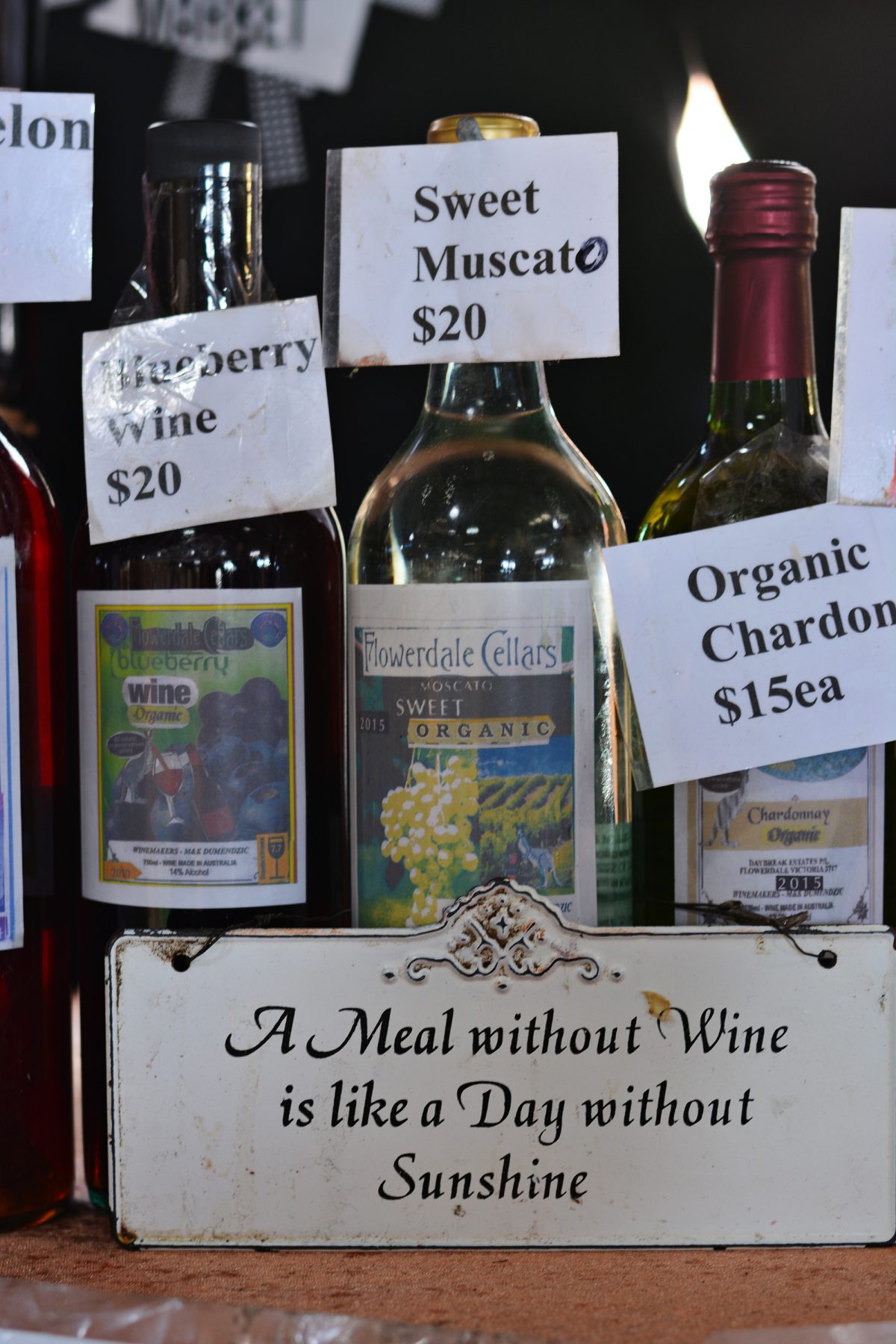 There are plenty of food trucks and eateries inside the market and also situated in the Market place food court. Some of these are unique and serve some of the best food that you will find in Melbourne.
If you love mussels, do stop over at the Mussel Pot where fresh mussels are cooked right in front of you. There are several different styles to choose from but one of the crowd favourites is the tomato, chilli, coconut flavoured one. Totally worth the wait!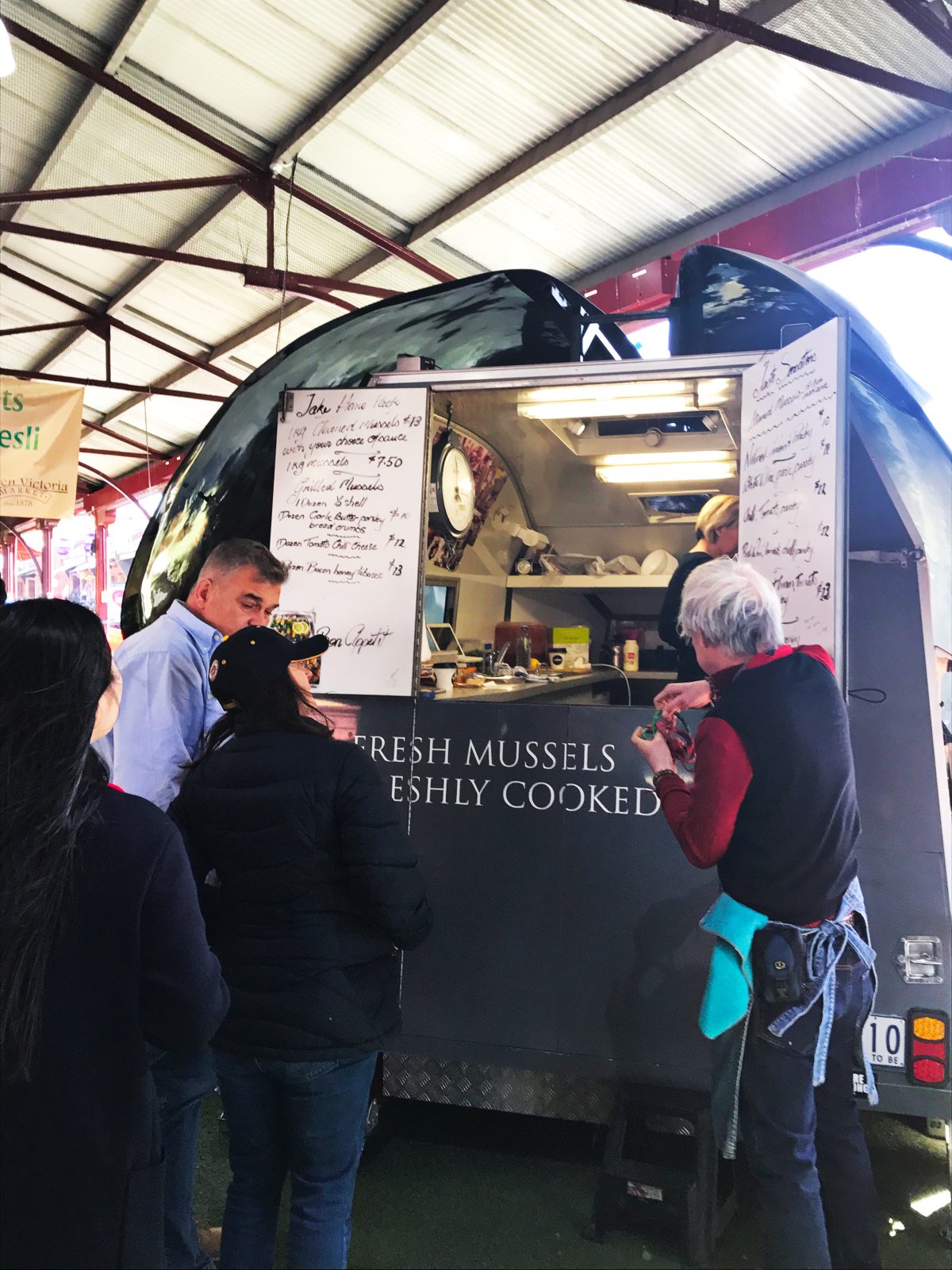 Love doughnuts? Then a stop at the
American Doughnut Kitchen
is a must. Well these guys will convert you even if you are not a doughnut lover. You simply cannot miss this iconic 1950s van where you get to watch the always busy dough makers whipping out hundreds of fresh, soft and hot doughnuts with the sweet jam filling.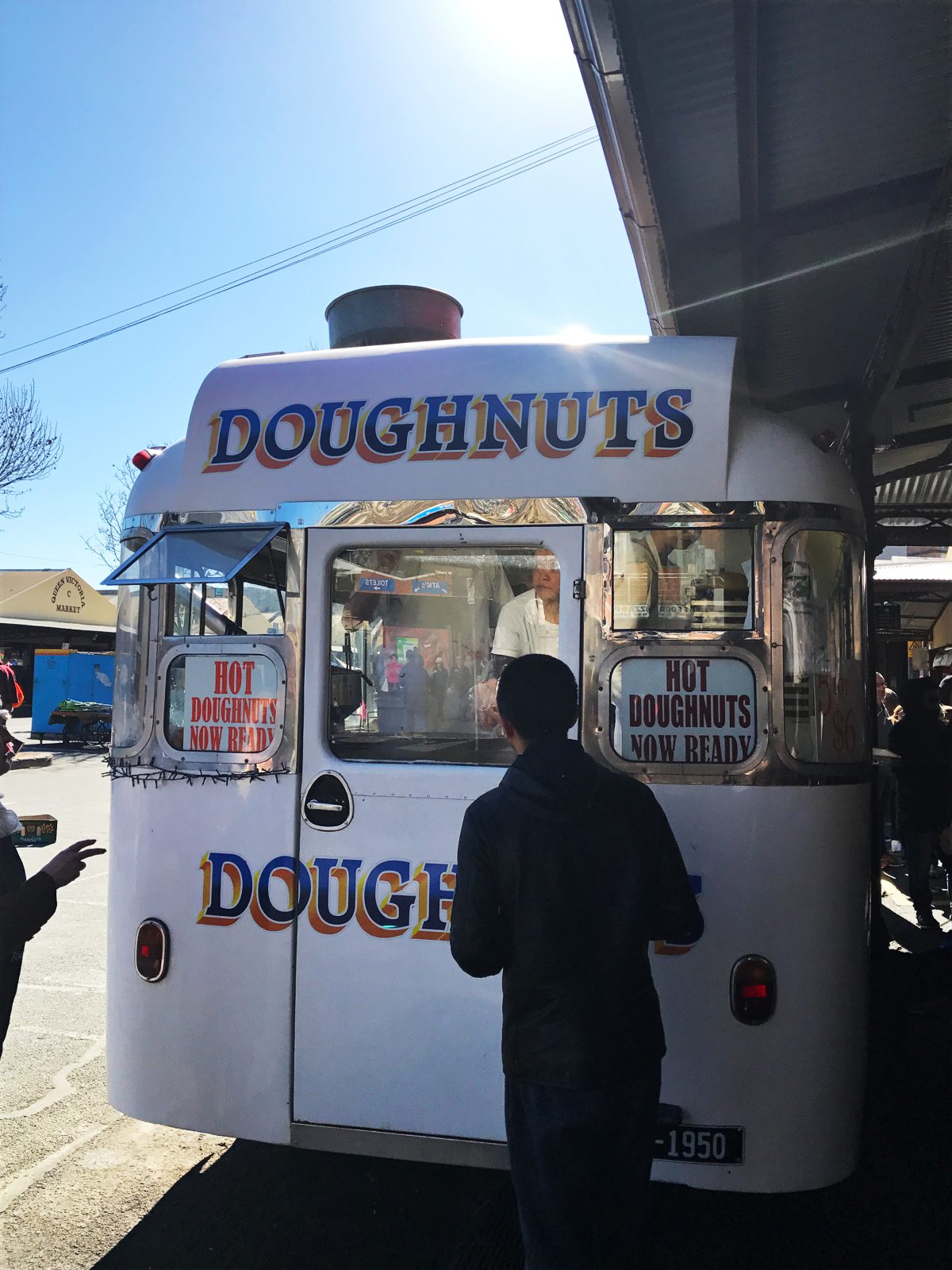 McIver's Coffee & Tea Merchants
is another must visit place while at Queen Vic. It's not just about the 24 coffee and 72 tea varieties that they stock, it's also about the cutest teapots and kettles. I literally stood there like a kid in a candy store. And even though I wanted to buy a tea set, I didn't because I intend to go back for some serious shopping.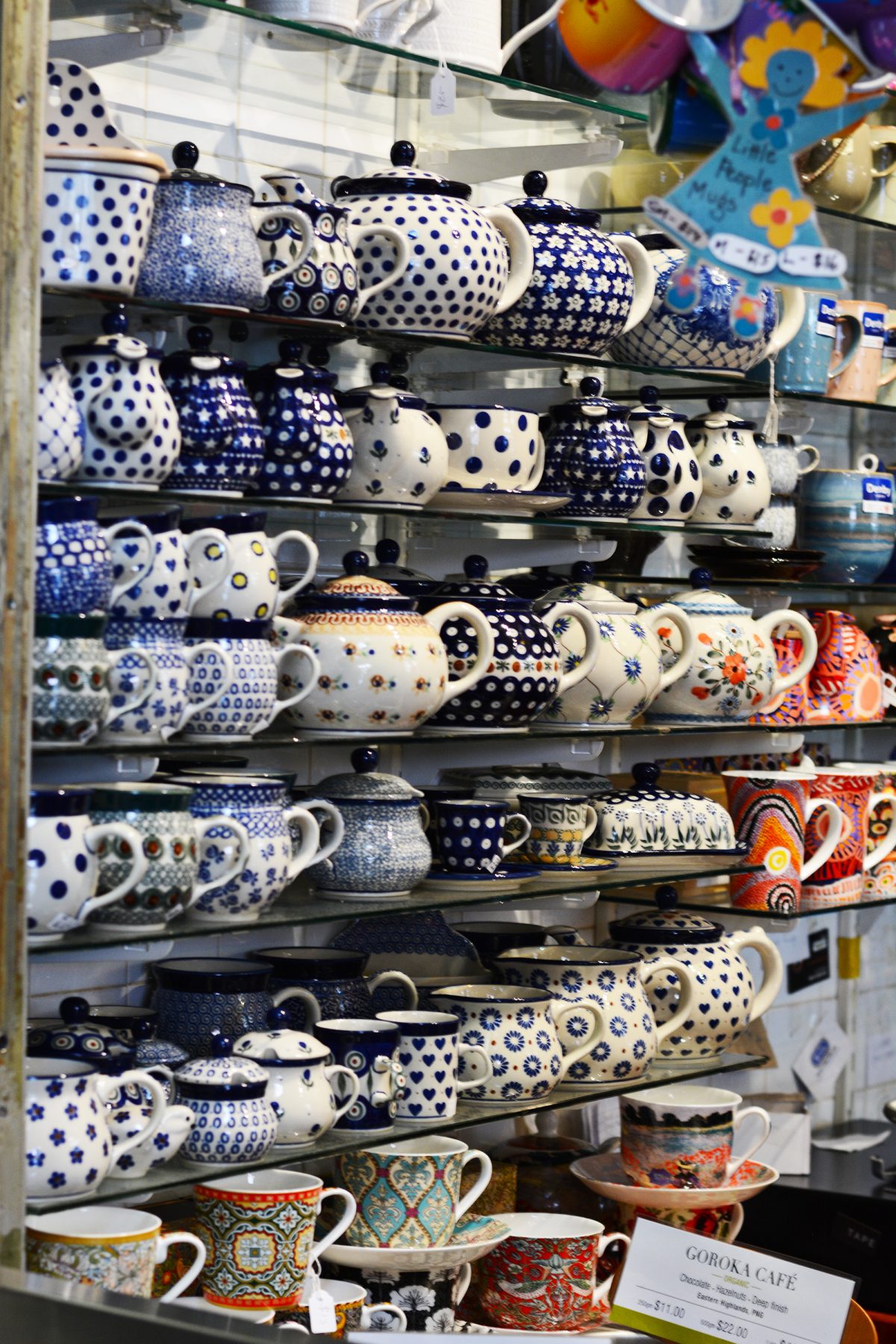 I am not going to waste time by describing the fruit and vegetables area, because honestly we all know that Queen Vic stocks some of the best produce of this country. But what surprised me is that there is an entire area dedicated to organic produce.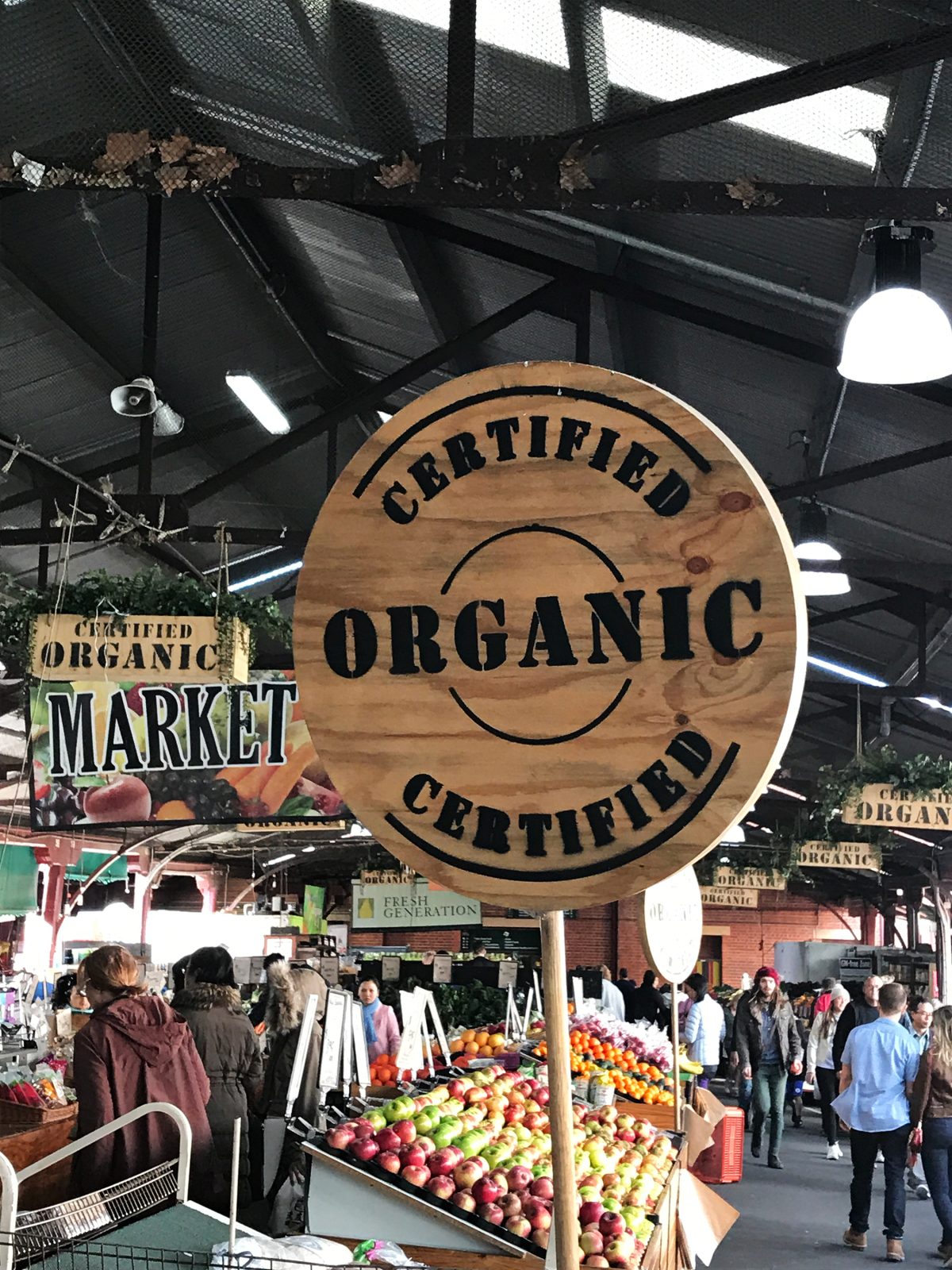 It is not possible to showcase all the traders or the variety of products that you can find at Queen Vic. It is a shopping mecca so make sure you walk around the length and breadth of the market and not just pop in for fresh produce.
The tour ended at ReWine with a glass of warm mulled wine (felt incredible since it was a very cold day) and a platter of fresh fruits. ReWine is a sustainable venture where different types of high quality, Australian wines are sold through the barrels present on site. So instead of just purchasing a bottle or two, you can take the old bottles back to be re-filled with your favourite wine.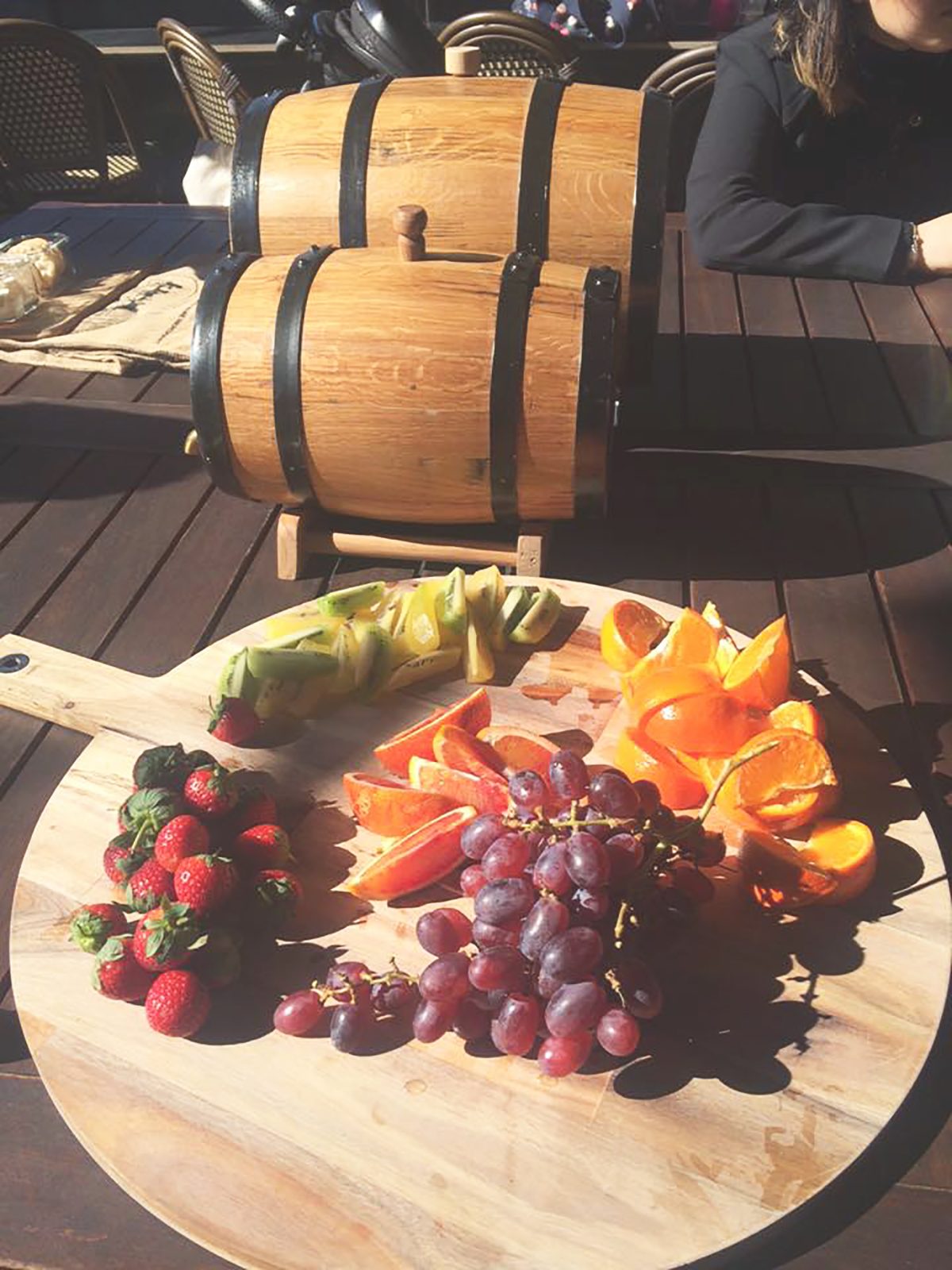 I would recommend the Ultimate Foodie Tour for everyone. Whether you are a local, an occasional visitor or tourist, the tour offers a great insight into the rich history of the market, the traders and their stories and how the market has progressed through the centuries becoming the iconic place that it is today.
(You can also read about my experience at the
Dandenong Market
and
Yarra Valley Farmer's Market
)
Disclaimer – I was invited as a guest to participate in the tour. The experience was unique and personal; the photographs entirely mine, unless stated otherwise.