I have been getting a lot of requests to re-start the everyday smoothie series which used to be quite popular on my Facebook page last year.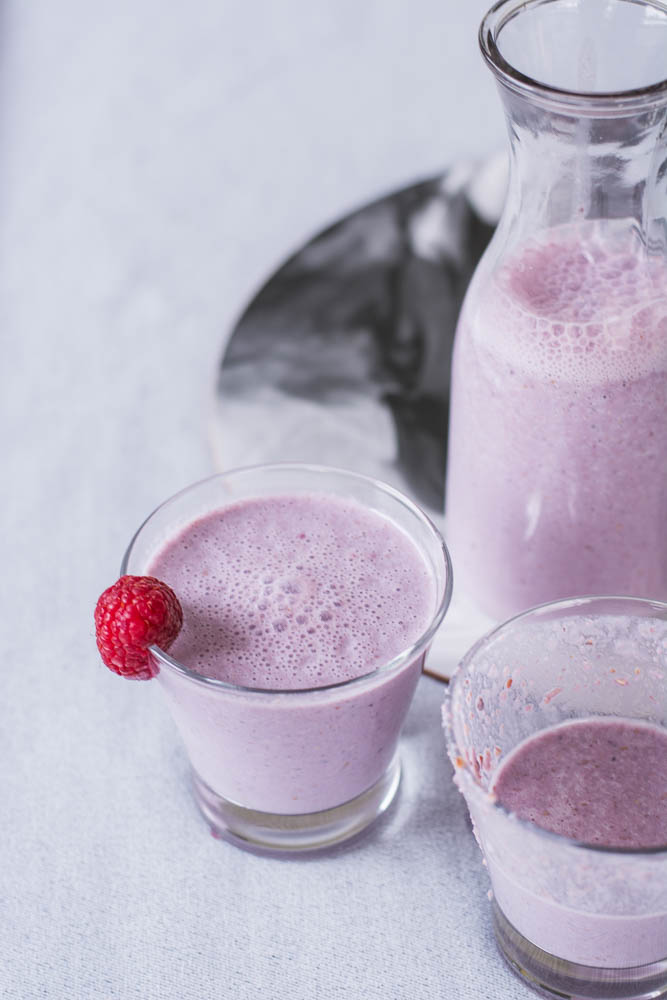 It's not that I have not been drinking any smoothies lately. And smoothies are not a fad or trend I follow; in fact I have been having smoothies' way before it became 'popular'. It's just that I generally stick to a few recipes or rather combinations for my everyday breakfast, all of which are already documented on the FB page so there was nothing different I was making.

I love using oats in smoothies, in the natural raw form. Not a big fan of oats porridges but I really enjoy using oats in smoothies because it adds the necessary carbs yet the smoothie has a light texture which is very important for me.

One of my favourite combinations using oats is this 'Breakfast Smoothie'. But this time at the market, there were some absolutely fresh berries for sale and I couldn't resist picking up some blackberries and raspberries. And inspired by the colourful smoothie bowls that I have been seeing on Instagram, I was tempted to try out an oats smoothie using the berries.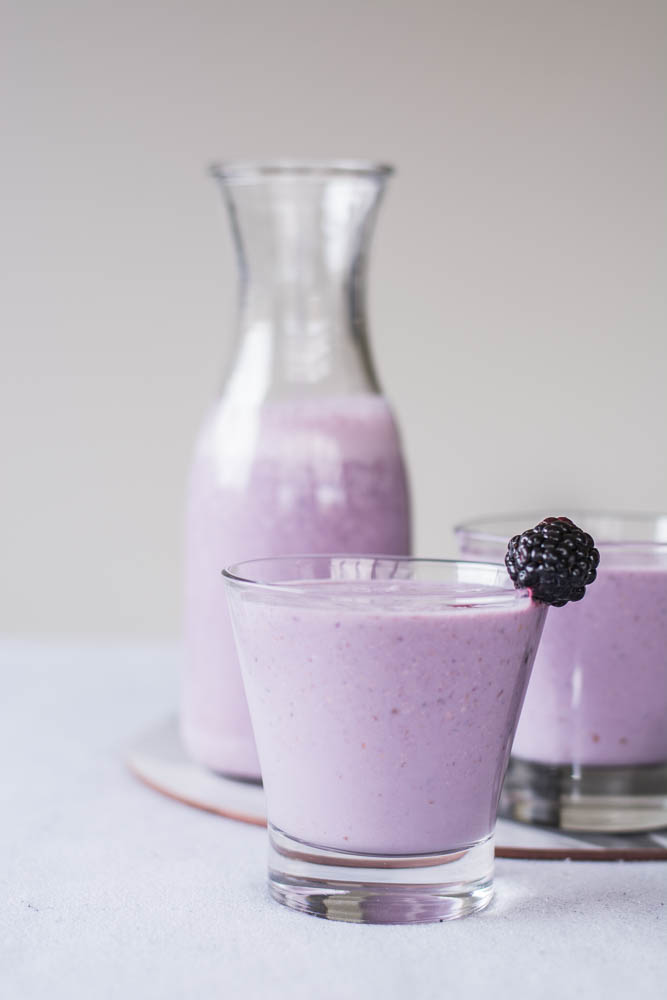 I like to add nuts to my everyday smoothies so there's always a selection in my pantry and for this one, I used whole almonds. Chia seeds are another favourite that finds its way to most of the smoothies I make. I don't add any sort of sugar but if I absolutely must, it's always honey as a sweetener. Also I tend to use milk in my smoothies instead of yoghurt simply because I like the taste of milk better.

And also I don't like my smoothies super thick so I do add some water to get it to the drinkable consistency.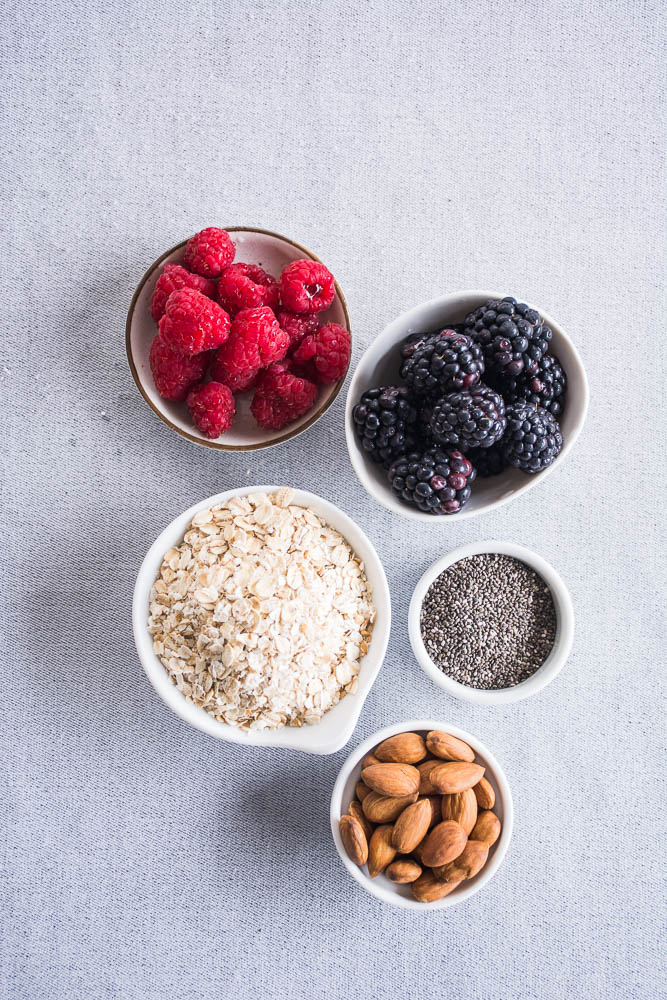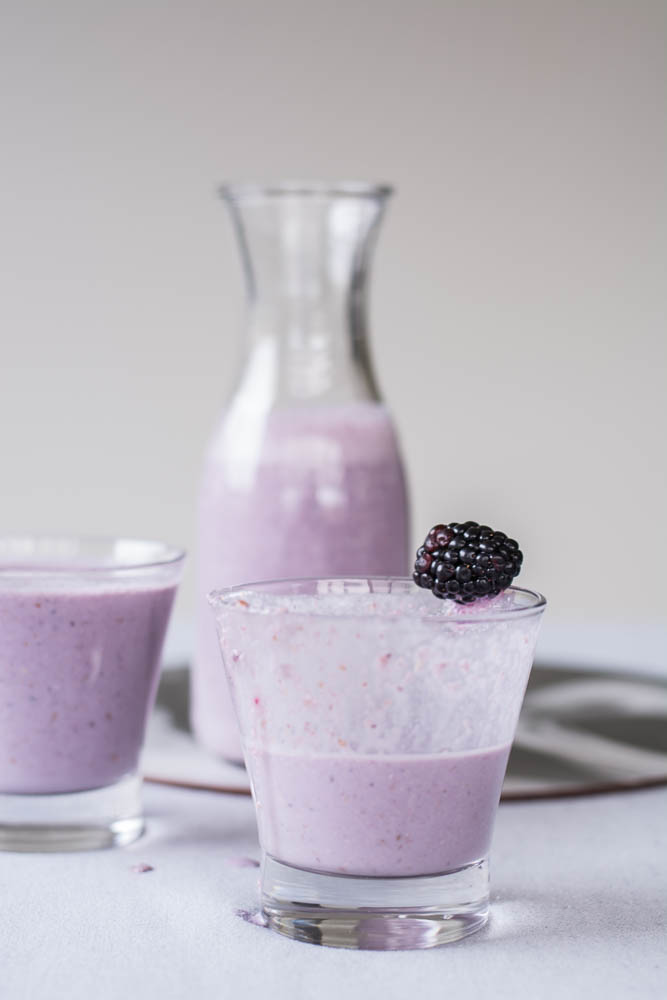 Are you a fan of smoothies? I would like to know which are your favourite combinations…so do drop a line below so that I can try it out too.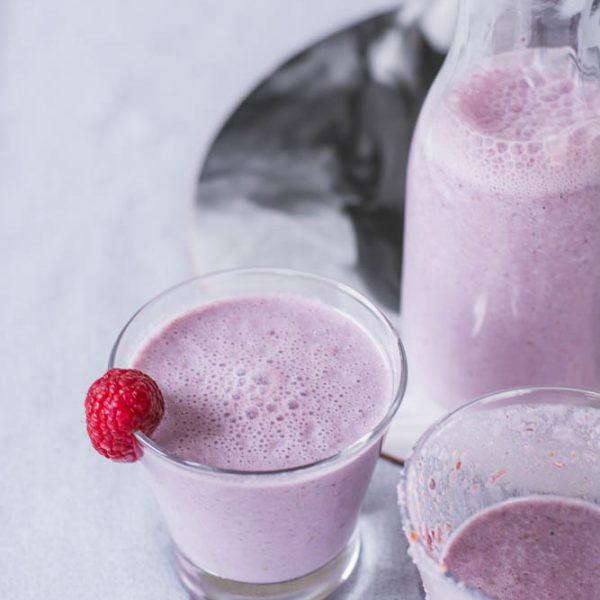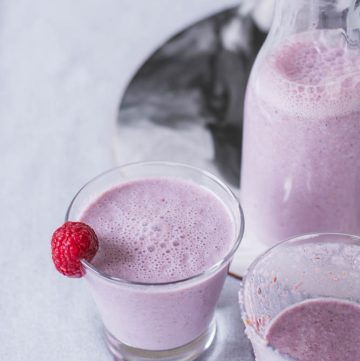 Print Recipe
Oats and Berry Smoothie
Ingredients
½

cup

oats

A handful of blackberries

A handful of raspberries

1

tsp

chia seeds

1

tbsp

almonds

1

cup

milk

Water

as needed
Instructions
Blend all the ingredients together with water (if needed).

Enjoy.