#UglyDelicious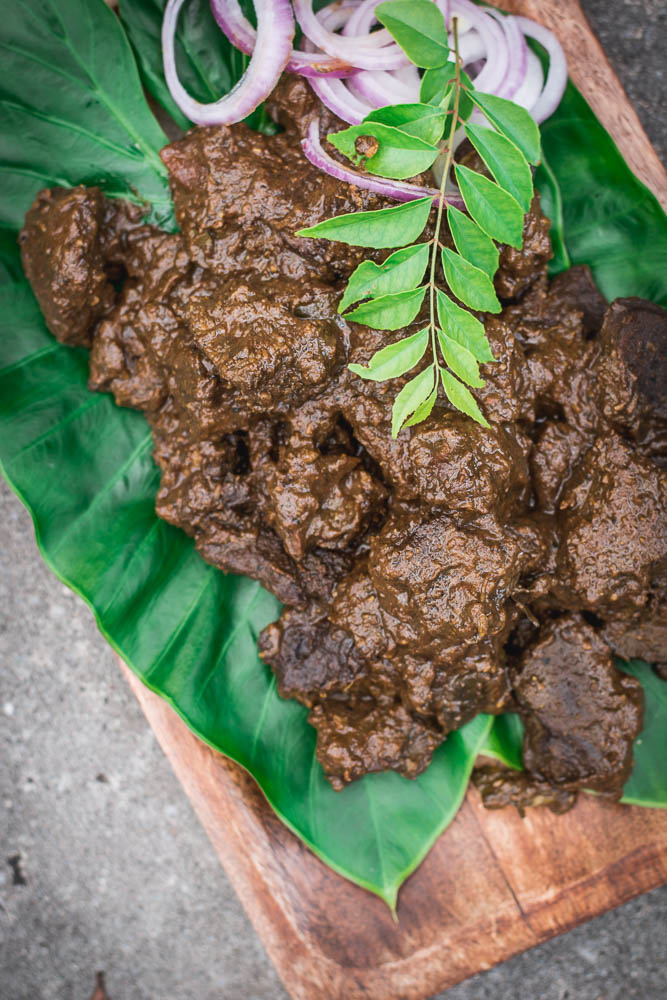 No, I am not talking about the Netflix show that has become so popular; instead about today's dish – a Keralan style robust, peppery mutton or goat masala.

And if you are wondering why the hashtag, it's because I find it such a harrowing experience shooting dishes like these that don't look very pretty or appealing but is just damn delicious that I still want to share it with all of you.

I always struggle when it comes to taking photographs of Indian dishes, especially curries. Most of them are of a certain colour tone and to make it look interesting and appealing, there is a constant effort needed to style it well or add the right garnishes to make the dish pop.

I am sure the more skilled photographers would not feel this way, but I am still grappling with the technique that clicking pictures of this Mutton Pepper Masala was quite a challenging one. After various styling efforts on a day that my creativity was not at its best, I settled for these shots. Not my best but you know what…the flavours of this mutton dish make up for the not so delectable photographs.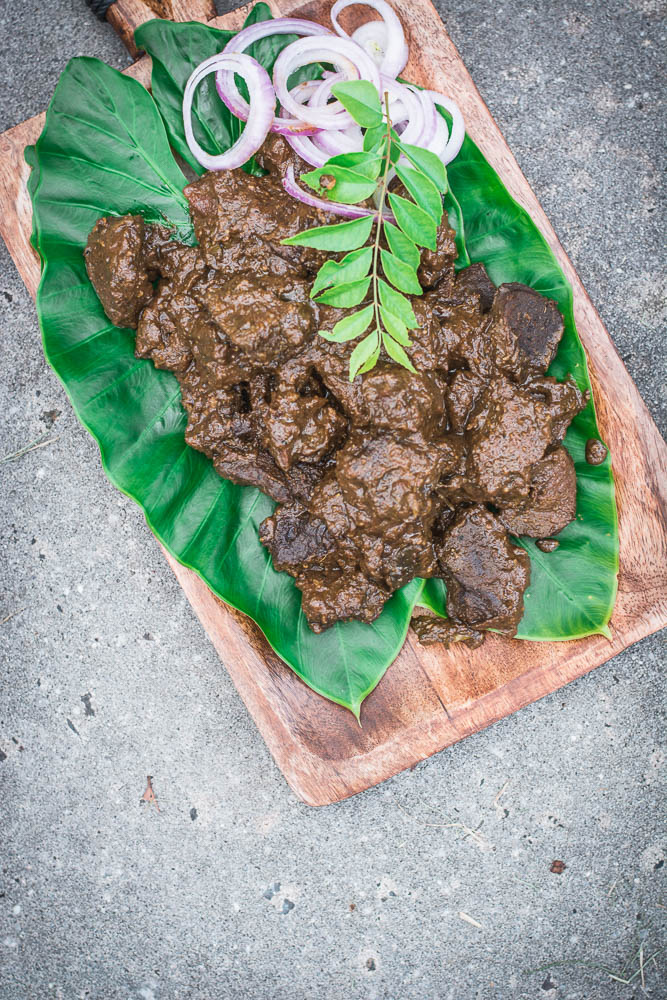 As mentioned in the title, this is a Kerala style mutton preparation. You are likely to find a lot of variations of this dish. This particular recipe is one I learnt from my mother, but adapted slightly to suit our taste buds.

The predominant flavour is that of the black peppercorns; you can adjust the quantity to suit your preferences but there must be enough used to get that pepper hit. Mutton or goat is best for this dish but a good cut of lamb with some fat running through it would also be equally delicious.

I feasted a lot on this dish after I gave birth to my son; the red meat helps with boosting protein and iron quantities which is need post pregnancy. And black pepper is believed to be a great cooling agent and also has many other medicinal properties.

Best paired with parottas (Kerala style layered flat breads) but goes equally well with rice and dal.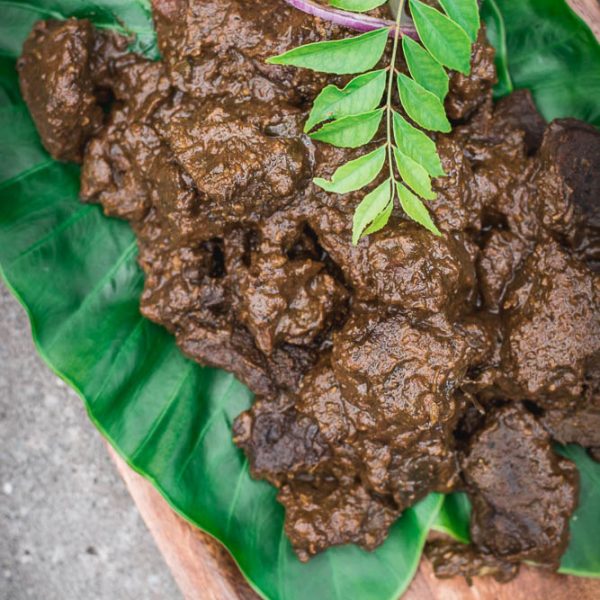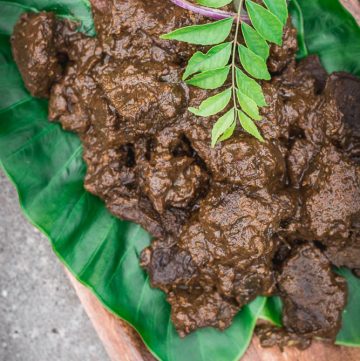 Print Recipe
Kerala style Mutton Pepper Masala
Ingredients
500

gms mutton

boneless; cut into small pieces (you can use meat with bones too)

1 ½

tbsp

whole black peppercorns

1

green chilli

5

garlic cloves; grated

1

inch

ginger; grated

2

large red onion; finely sliced

1

medium ripe tomato; finely sliced

½

tsp

turmeric powder

2 ½

tsp

coriander powder

½

tsp

fennel powder

½

tsp

garam masala

2

tbsp

coriander leaves; finely chopped

3

sprigs curry leaves

Salt

to season

4-5

tbsp

coconut oil
Instructions
Grind the black peppercorns, garlic, ginger and green chilli into a fine paste with a little bit of water. Add this to the washed mutton pieces; season with salt and add one sprig of curry leaves. Mix the masala well into the mutton and keep aside for at least 1 hour (longer if time allows).

Heat oil in a large deep bottom pan and add the sliced onions. Sauté till the onion are caramelized to a light brown colour.

Next add the tomatoes and continue to sauté till the tomatoes are completely broken down and mushy.

Then add all the spice powders and mix well to combine. Sauté till the whole mixture comes together and oil starts appearing at the sides. A few drops of water can be added if the mixture feels too dry.

Add the marinated mutton to this along with one sprig of curry leaves; mix well to combine. Add 2 cups water (taste and season with salt if necessary) and cook till the mutton is almost done. (You can also use a pressure cooker for cooking the mutton but add less water).

When the mutton is almost done, increase heat and reduce the excess gravy if any to get a thick masala like consistency. But if you prefer the gravy, remove from heat and garnish with the remaining curry leaves.