This Breakfast Smoothie is the perfect way to start your mornings. Packed with nutrients and a dash of chocolate and peanut butter for an indulgent luxurious feel.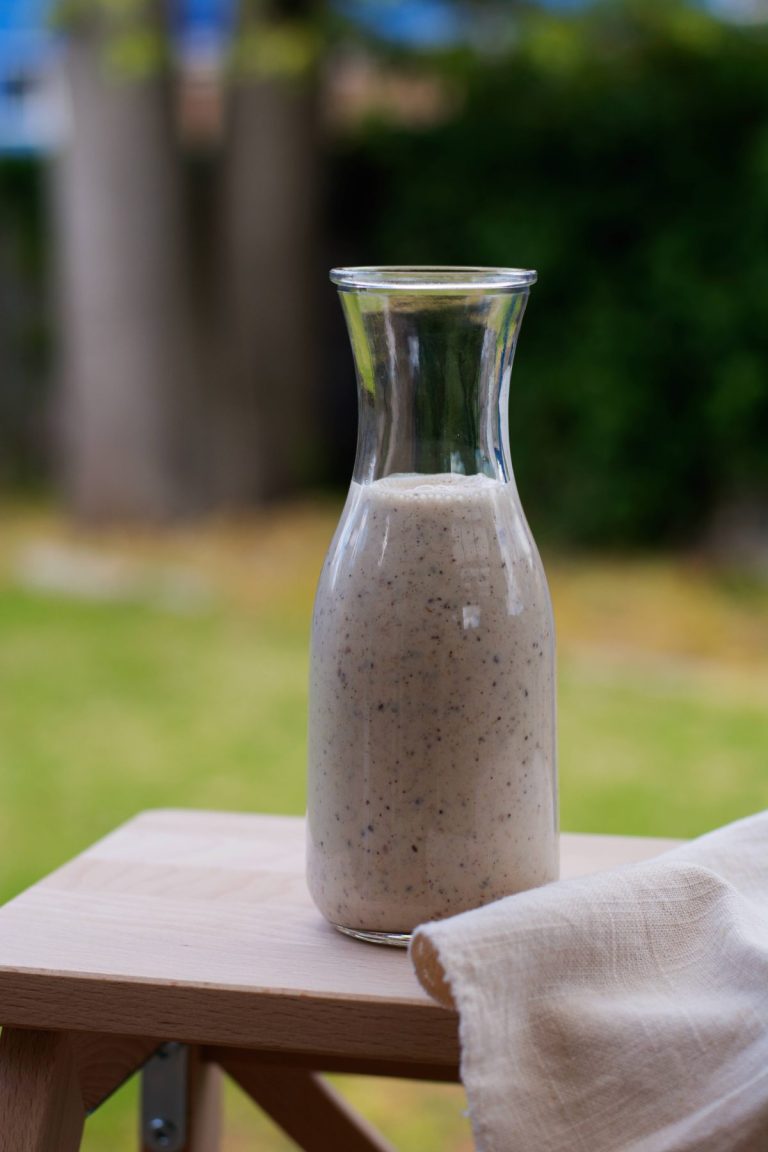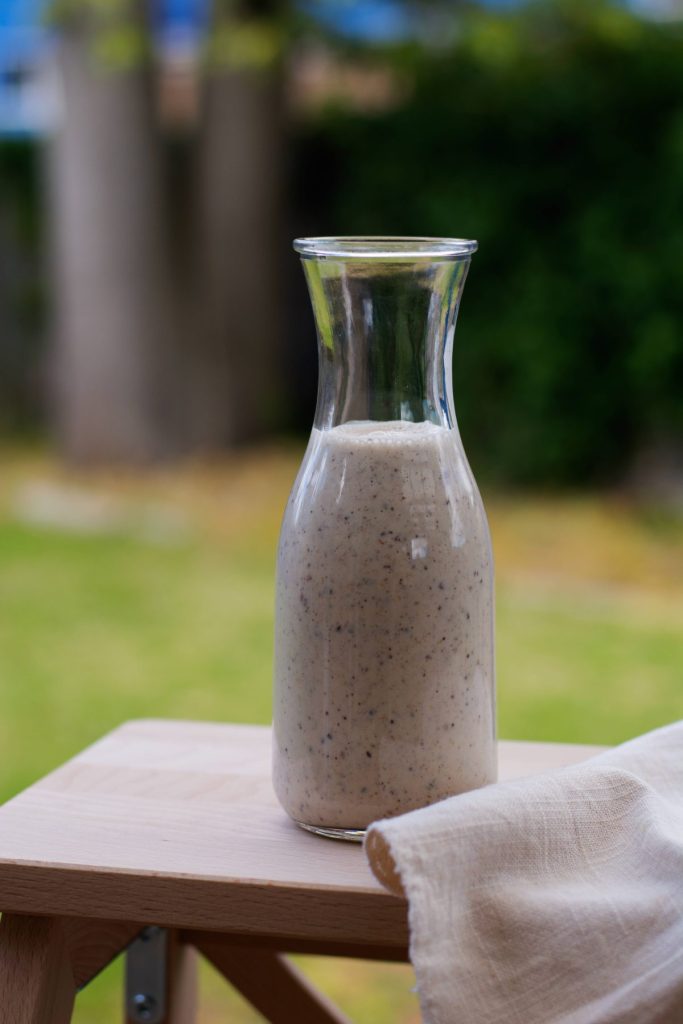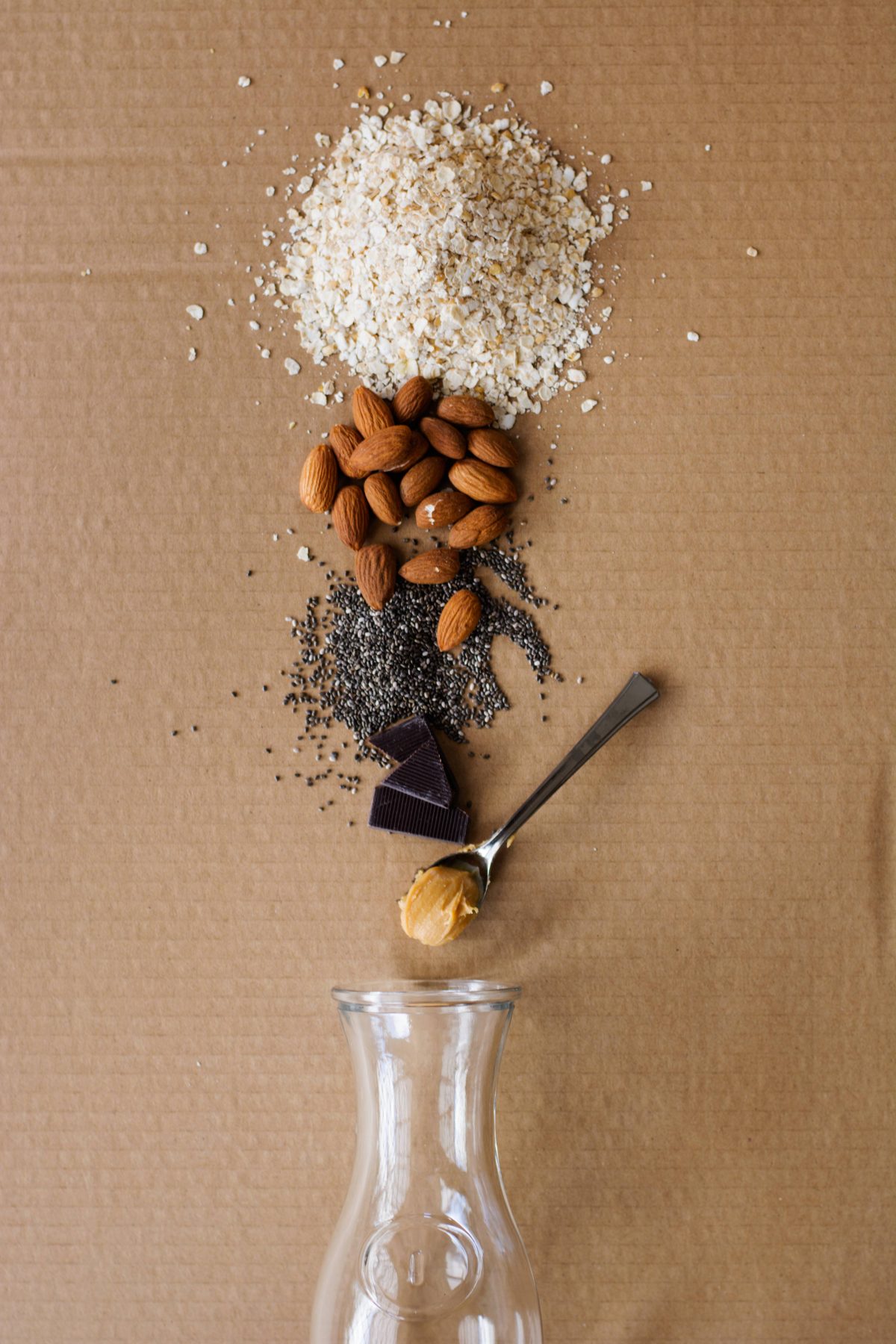 So I am back peeps, after a brief hiatus…..with a delicious breakfast smoothie.
As many of you are already aware, I moved homes last week. Just a couple of streets away, but the move didn't turn out exactly how I had envisioned in my head. It was more intense, full on and plenty of work involved; coupled with bad organization, it turned out to be more stressful on our minds and bodies.

But finally, we are almost settled in the new place. There are still boxes to unpack but the basics are sorted and we are all beginning to feel at home again. Feeling at home again…..that's a hard one to achieve when you move into a new space. A couple of my friends said that I invest a lot emotionally and physically in a rented property but for me, this space is home. It doesn't matter who holds the ownership rights….for now, it's our space and our home which we want to fill with happiness, stories and memories. So yes, I have always and will continue to invest a lot physically and emotionally in every home I live in.

One of the biggest changes has been the fact that after 3 years of our life in an apartment, we moved into a free standing house. I am ecstatic about the larger space, more storage (for my props!) and a small but real backyard, but I feel a little lost at the same time. I keep forgetting where I have put stuff and then I run around like a headless chicken searching for it. Sigh.

So when it came to doing a blog post, I thought of sharing something simple and everyday like this breakfast smoothie which I made a lot during the past couple of days. High on nutrients to keep me nourished till lunch time and with that dash of chocolate and peanut butter for an indulgent luxurious feel.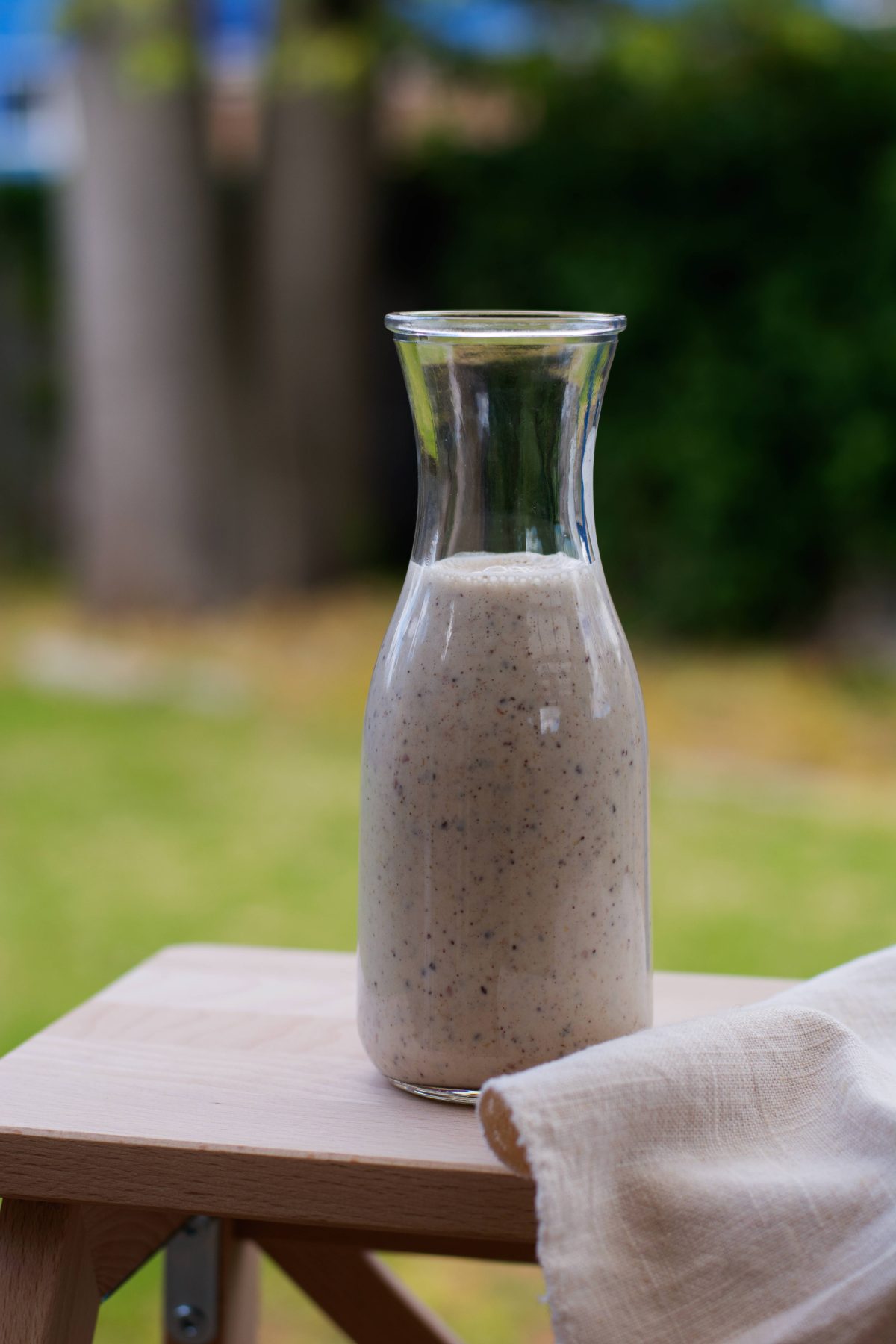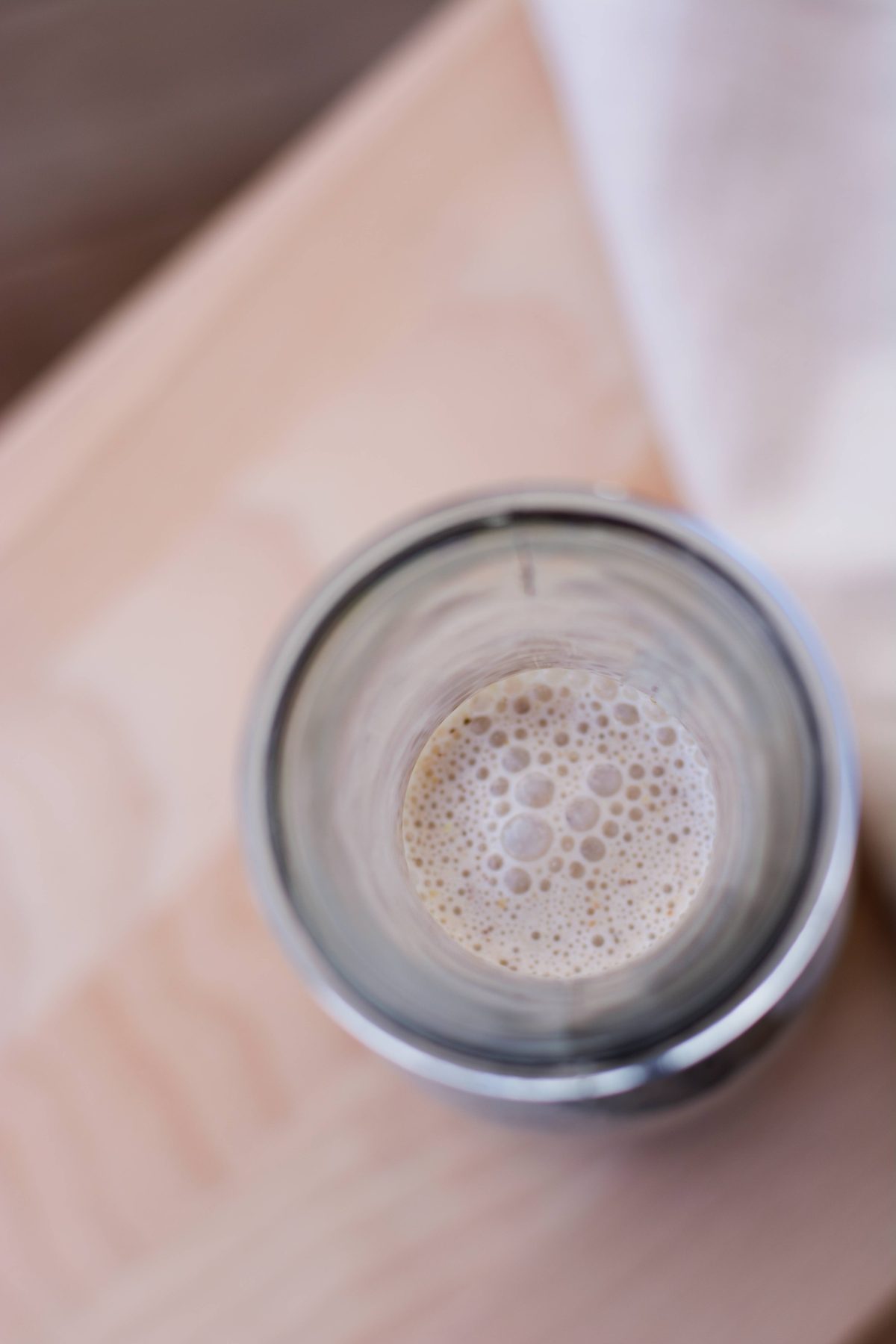 I thoroughly enjoy using oats in my smoothies rather than the porridge form; gives the drink a lot more body. I went for almonds in this breakfast smoothie because it's my favourite but use any you wish to or maybe even a handful of different ones. If you have never used peanut butter in a smoothie, then do give it a shot folks; lends such a rich, silky and amazing texture with that hint of nuttiness to the drink.

And of course the chocolate….I was initially leaning towards coffee for this breakfast smoothie but then couldn't look past the delicious blocks of Australian chocolate with 60% cocoa and hints of smoky oak, raisins and dried spices that I picked up from the Yarra Valley Chocolaterie and Ice CreameryYarra Valley Chocolaterie and Ice Creamery (if you haven't been here, you do need to check it out; perfect for a spring/summer day trip).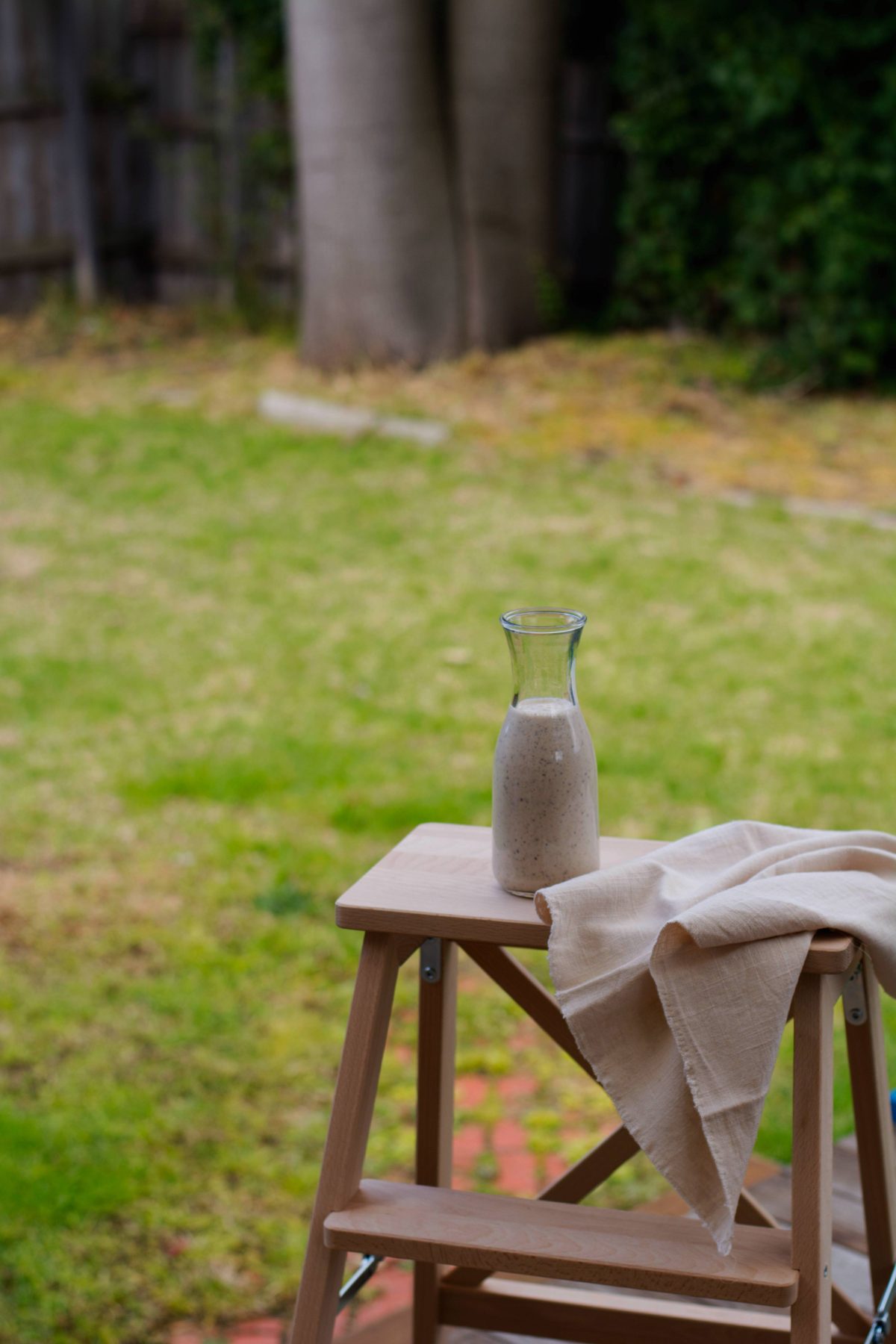 PS – That ladder has become my new best friend; the cupboards are so high in this house that my puny self cannot function without it!
Here are some of my favourite smoothie recipes if you are looking for some inspiration…
You can also find plenty of smoothies/juice recipes on my FB page; most don't make it into the blog.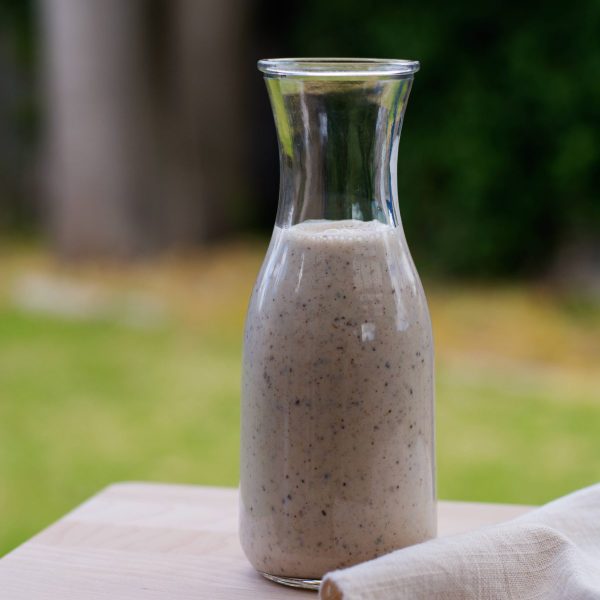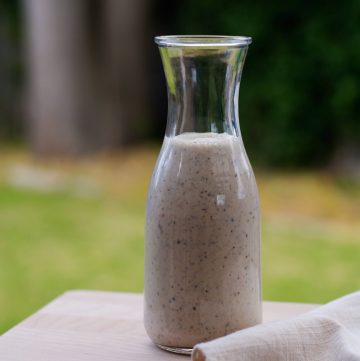 Print Recipe
The Breakfast Smoothie
Ingredients
Ingredients:

1

cup

oats

10

almonds

1

tsp

chia seeds

1

tbsp

grated chocolate

1

tbsp

peanut butter

2

cups

milk

½

cup

water

A dash of honey
Instructions
Blitz all the ingredients together in a blender.

Enjoy
Notes
In summer, add ice cubes and extra milk for a chilled drink; children will love it.
I used honey as a sweetener but you may use fruits like bananas or dry fruits like dates or prunes for the same.