Looking at the title, are you wondering where in the world did I find ripe mangoes in winter?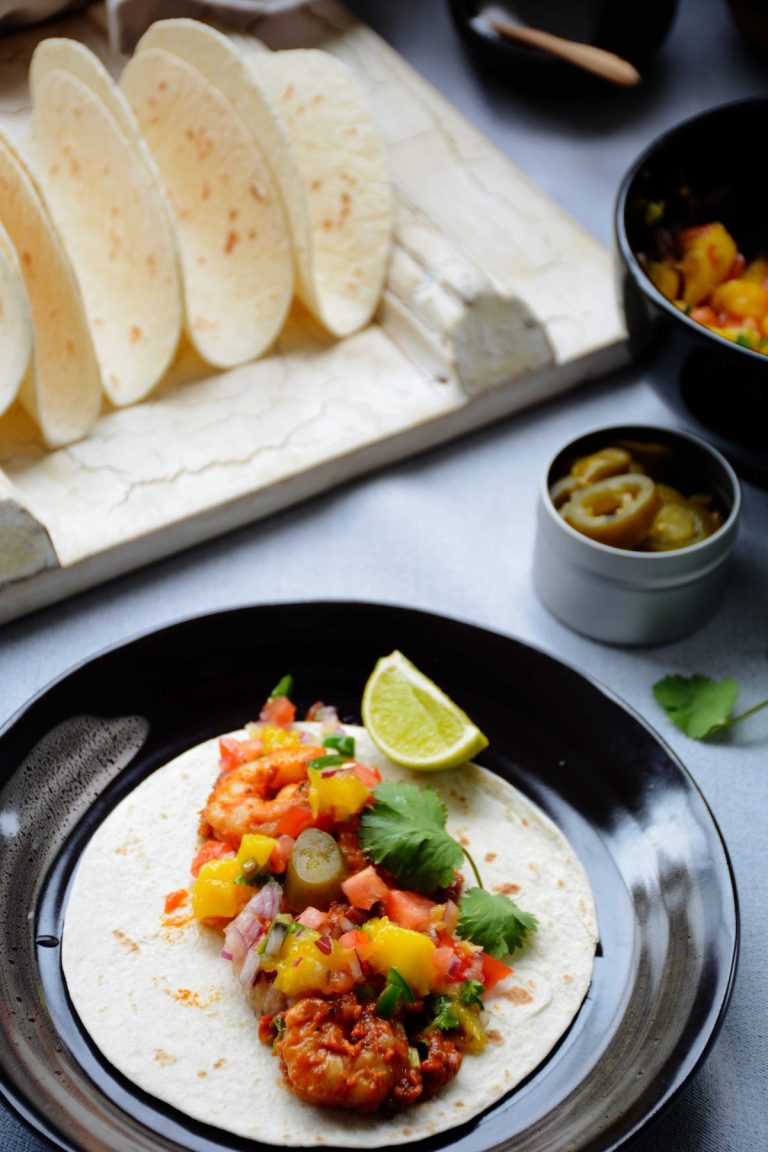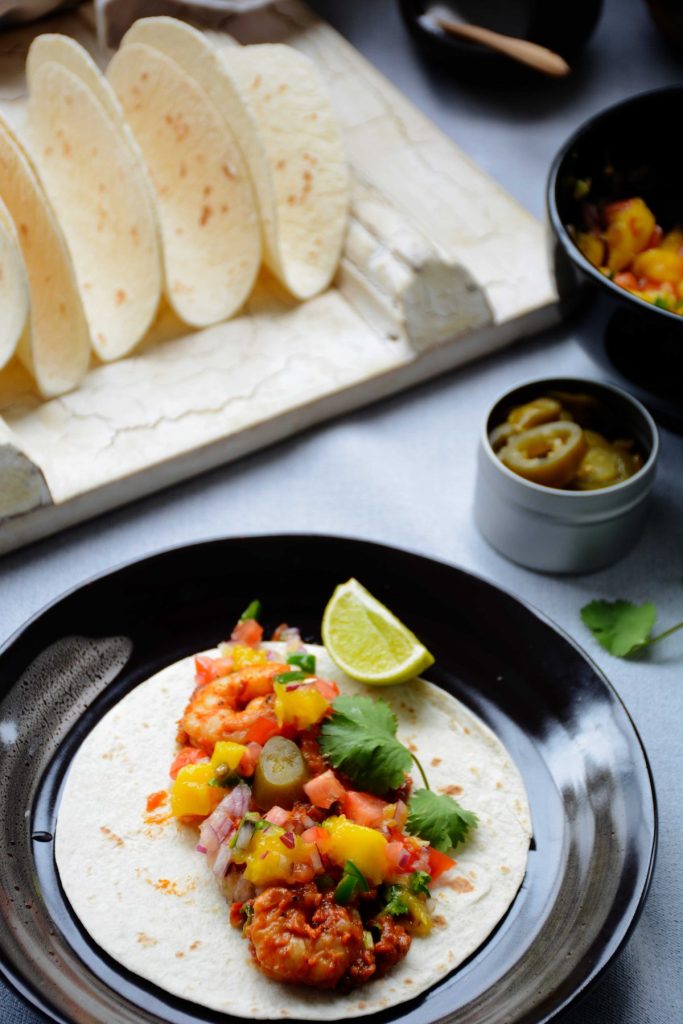 This recipe was developed for a client a while ago when mangoes were in season but I somehow never got around to sharing it with you guys. And since we are moving homes this week, I thought of making these tacos again since I had some leftover prawns in the freezer. That's when it struck me that I haven't shared these awesome tacos with you, so here we go – Mexican Prawn Tacos with Mango Salsa.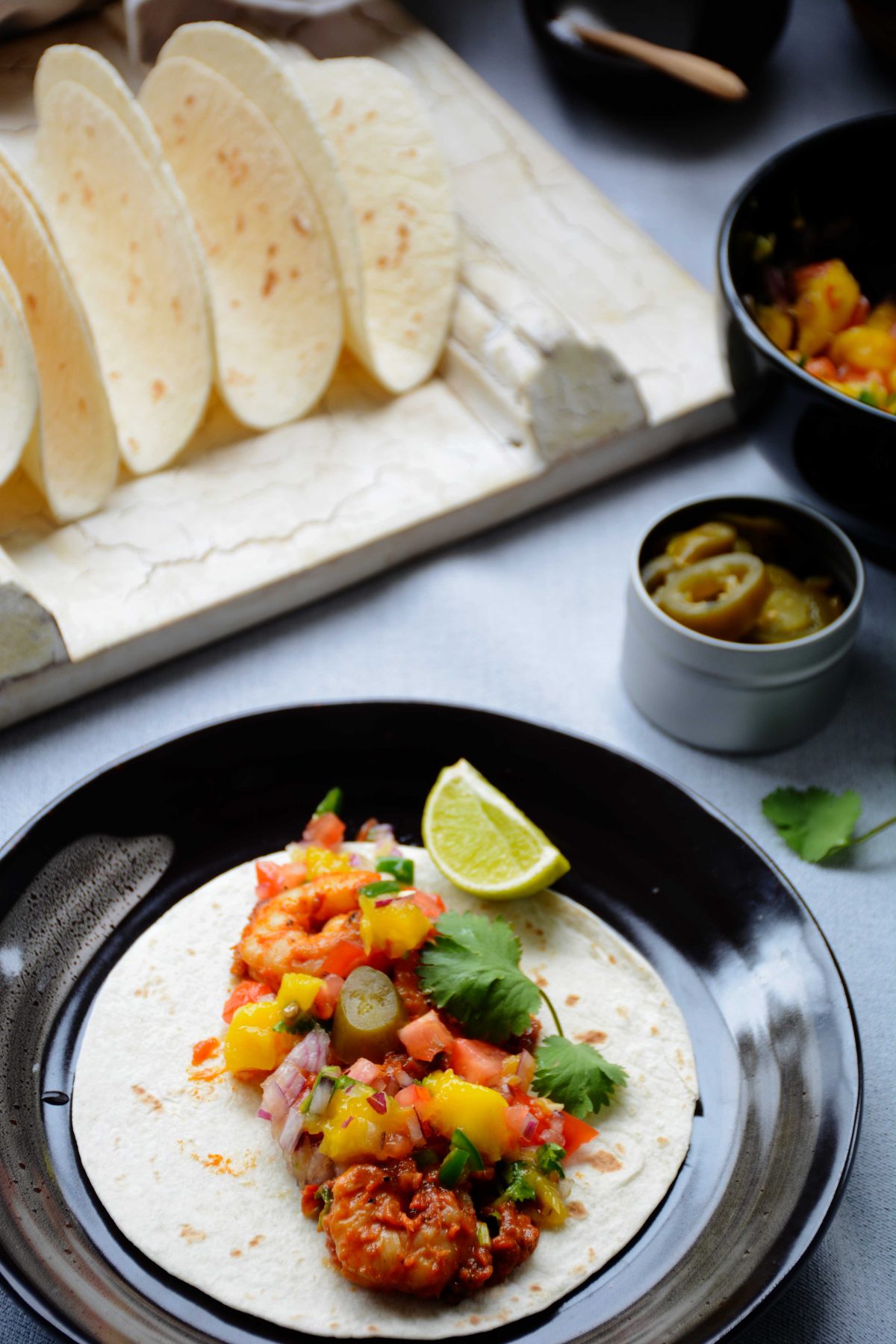 The star of these tacos is ofcourse the prawns that has been cooked in a rich Mexican style tomato sauce with oodles of flavour. All the ingredients are pantry and refrigerator staples, nothing fancy at all. Just get your hands on fresh local prawns and the job is done. Any type of salsa may be used; the mango salsa was a delicious addition because of the sweetness which balanced out the spice kick from the paprika in the prawns.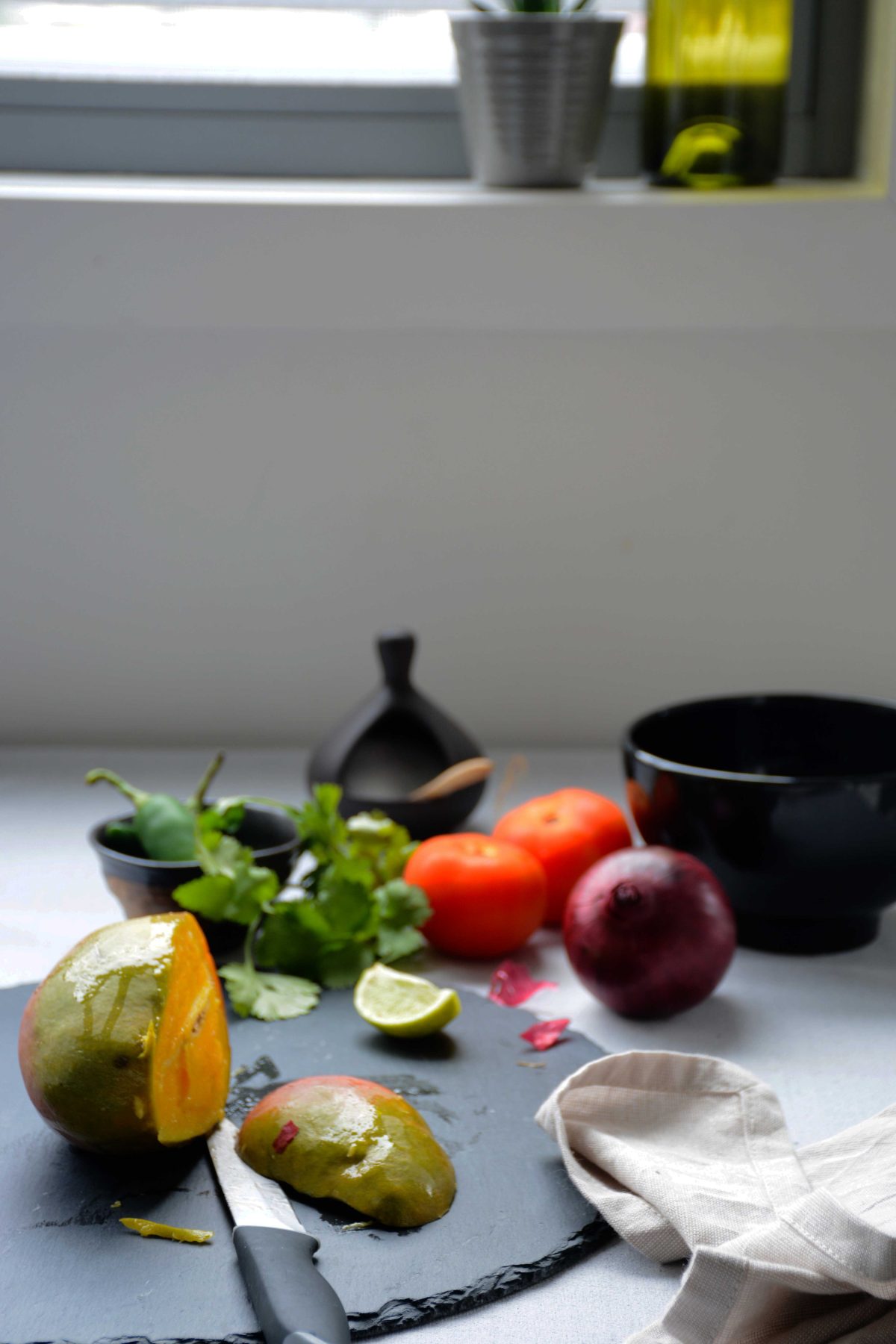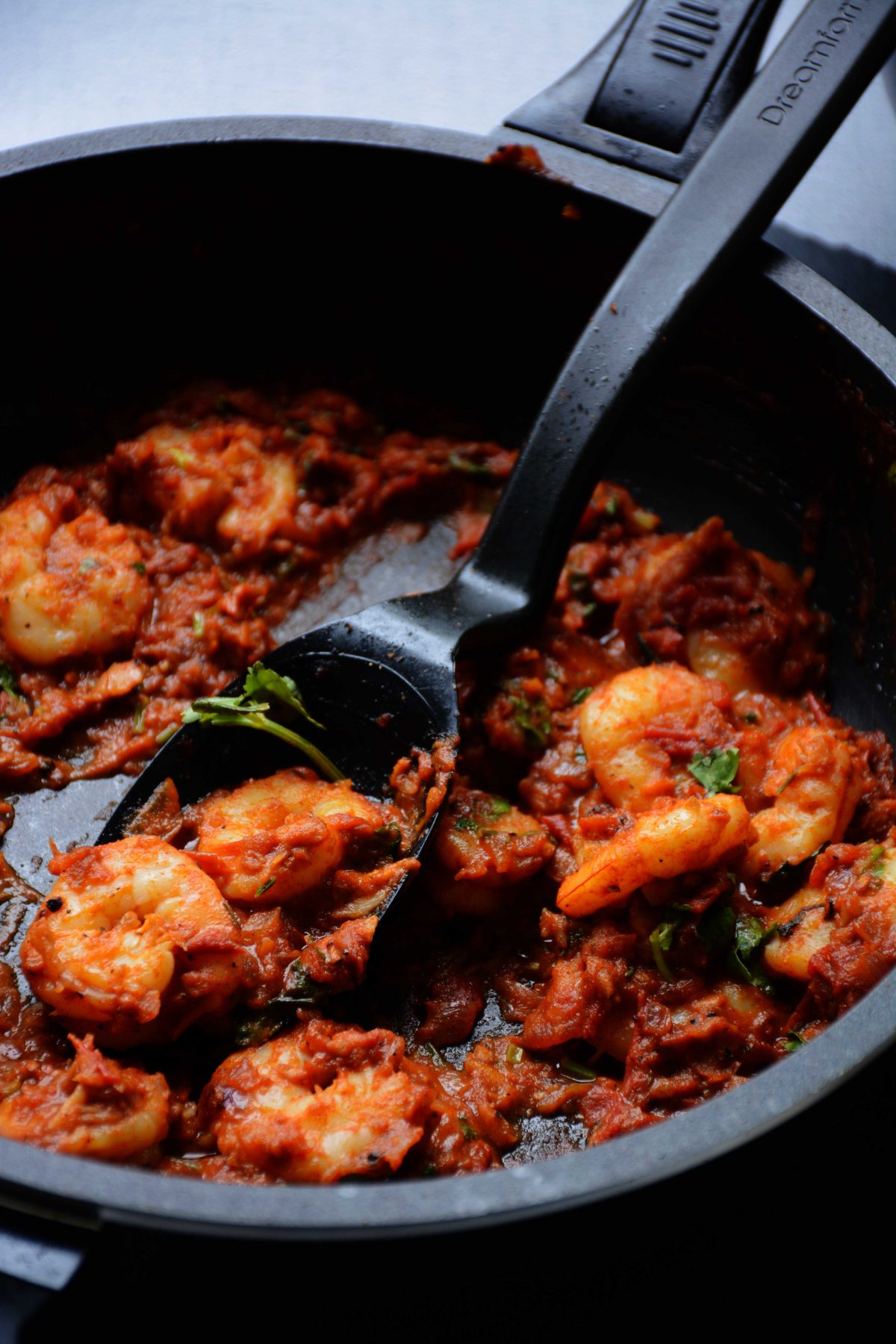 Not going to keep you longer with small talk today…I am plainly tired from all the packing, cleaning and scrubbing going on so I promise we will talk more when I have finished with all the moving stuff.

And if you love tacos, then you need to check out this one too.

Ingredients:

For the prawns:
300 gms large prawns; deshelled and deveined
2-3 tbsp olive oil
1 small red onion; finely chopped
For full recipe, click here.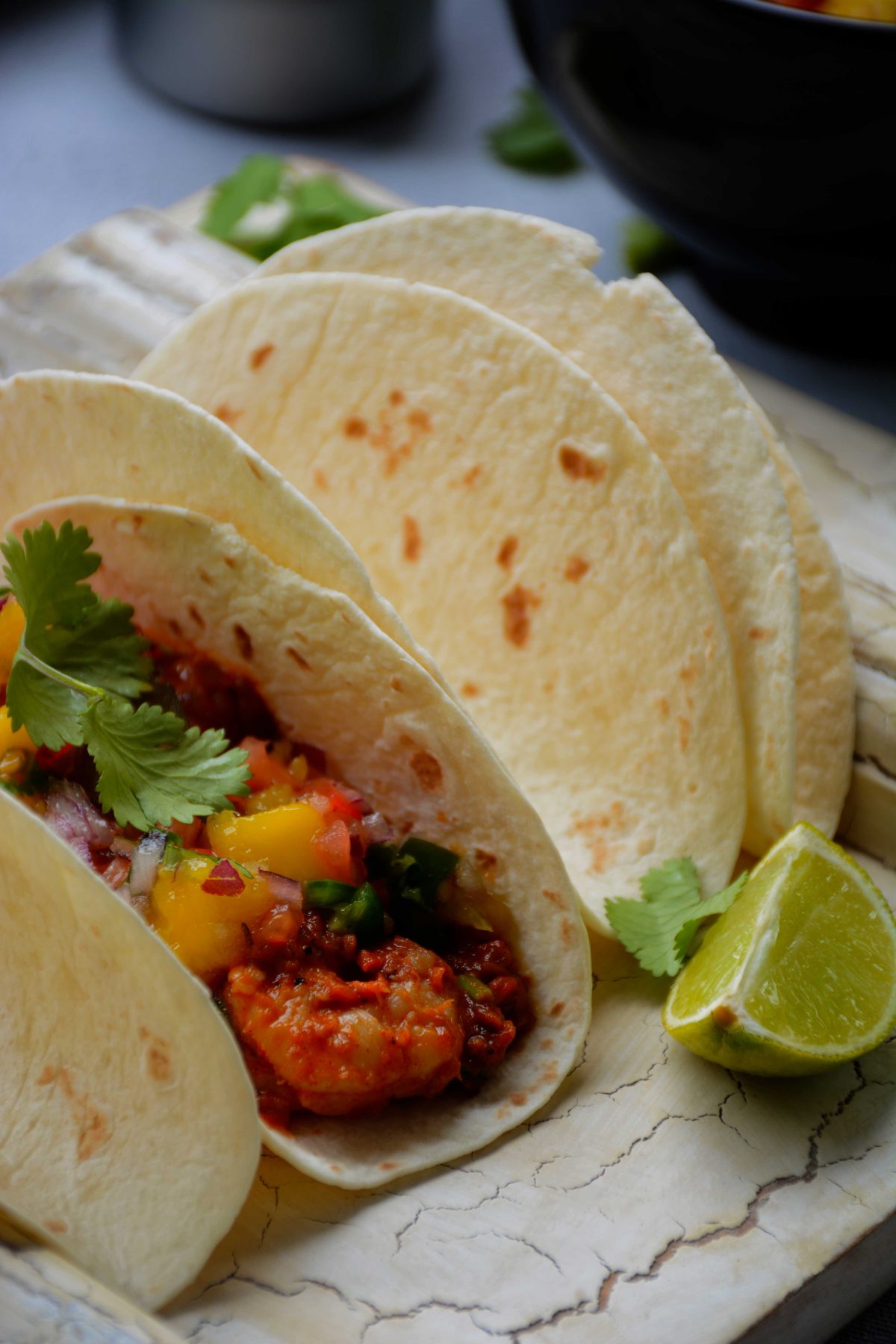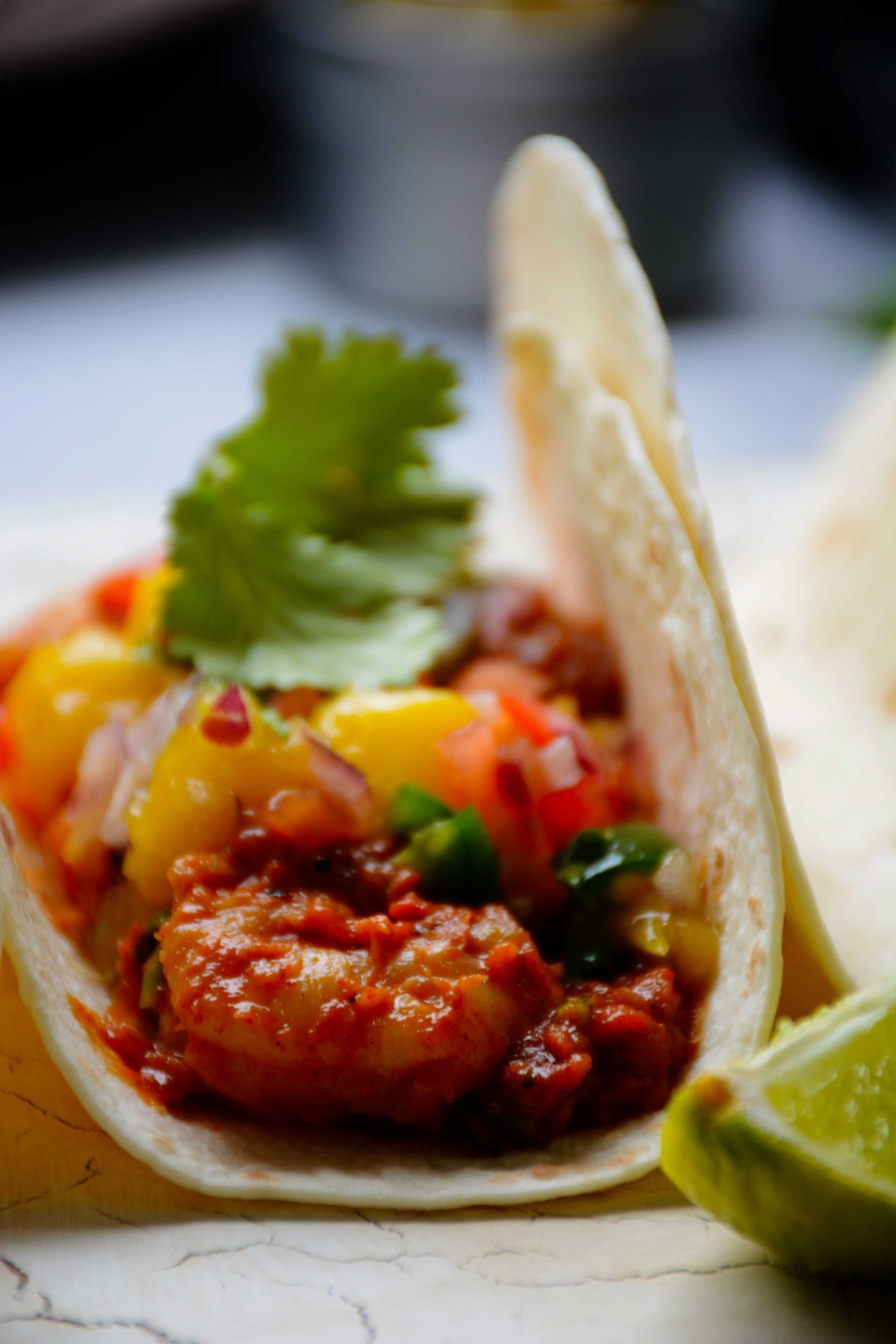 Recipe developed, styled and shot for Supreme Seafood.