After being down with one of the worst flu experiences I have ever had in my life, I am slowly returning back to my juice/smoothie routine in the mornings.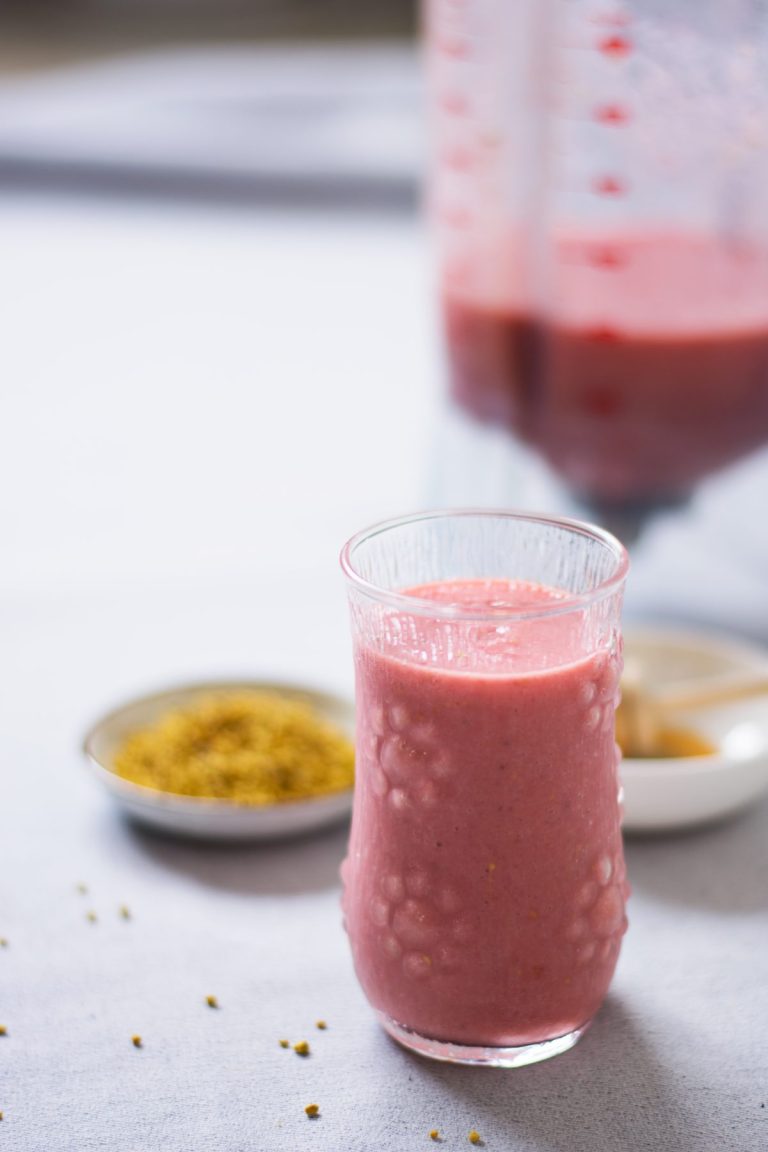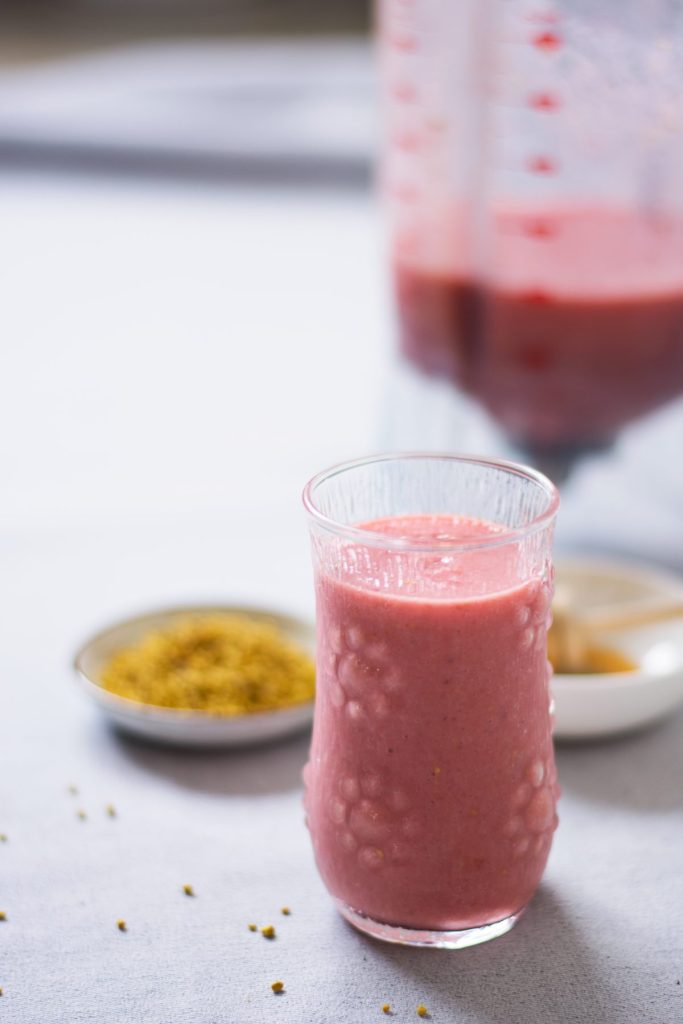 Breakfast has always been a challenge for me; I just can't get myself to eat a full, proper meal in the mornings. Over the years, I have tried a zillion different ways to do this but I have finally come to accept my body and listen to it instead of eating the way that is often described as 'ideal'.

I love to eat fruit in the mornings and that's what I generally do on most weekday mornings after that mandatory mug of coffee. Sometimes, I have a whole fruit while working and sometimes, it's a juice or smoothie. It might seem like very less food to most of you, but that's all I can bring myself to eat in the mornings.

And since my appetite had gone all haywire during the flu, I felt completely drained of energy even though I have recovered mostly. So I decided to have The Pink Lady, because this concoction is great for energy and immunity, both of which I need generous amounts of.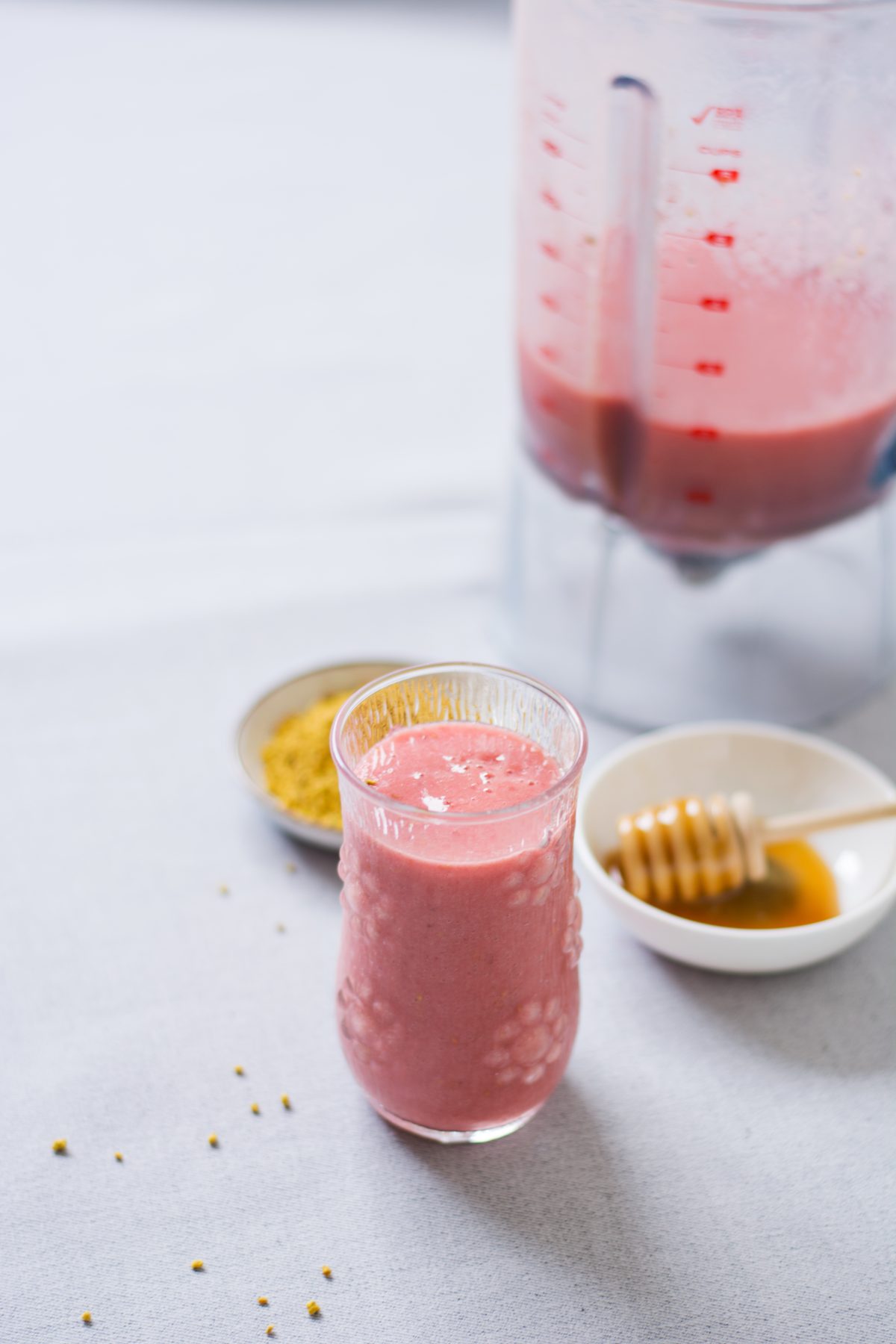 I also decided to add bee pollen, which has a whole lot of health benefits. Not usually a person who reaches out for fancy ingredients, but I was given a couple of ingredients like these to try out by the generous folks at Dandenong Market. And since the bee pollen is so good for the body, I have made it a frequent addition to my smoothies.

The Pink Lady is a simple drink; but what makes it high energy is the use of bananas and cranberry juice. This one's also high in Vitamin C and B complex, again nutrients that are great to build immunity and gut health.

Most of the smoothies I make in the mornings are posted on Facebook, and very few make an appearance here. So if you like to get more of those recipes, follow me on any of the social media channels.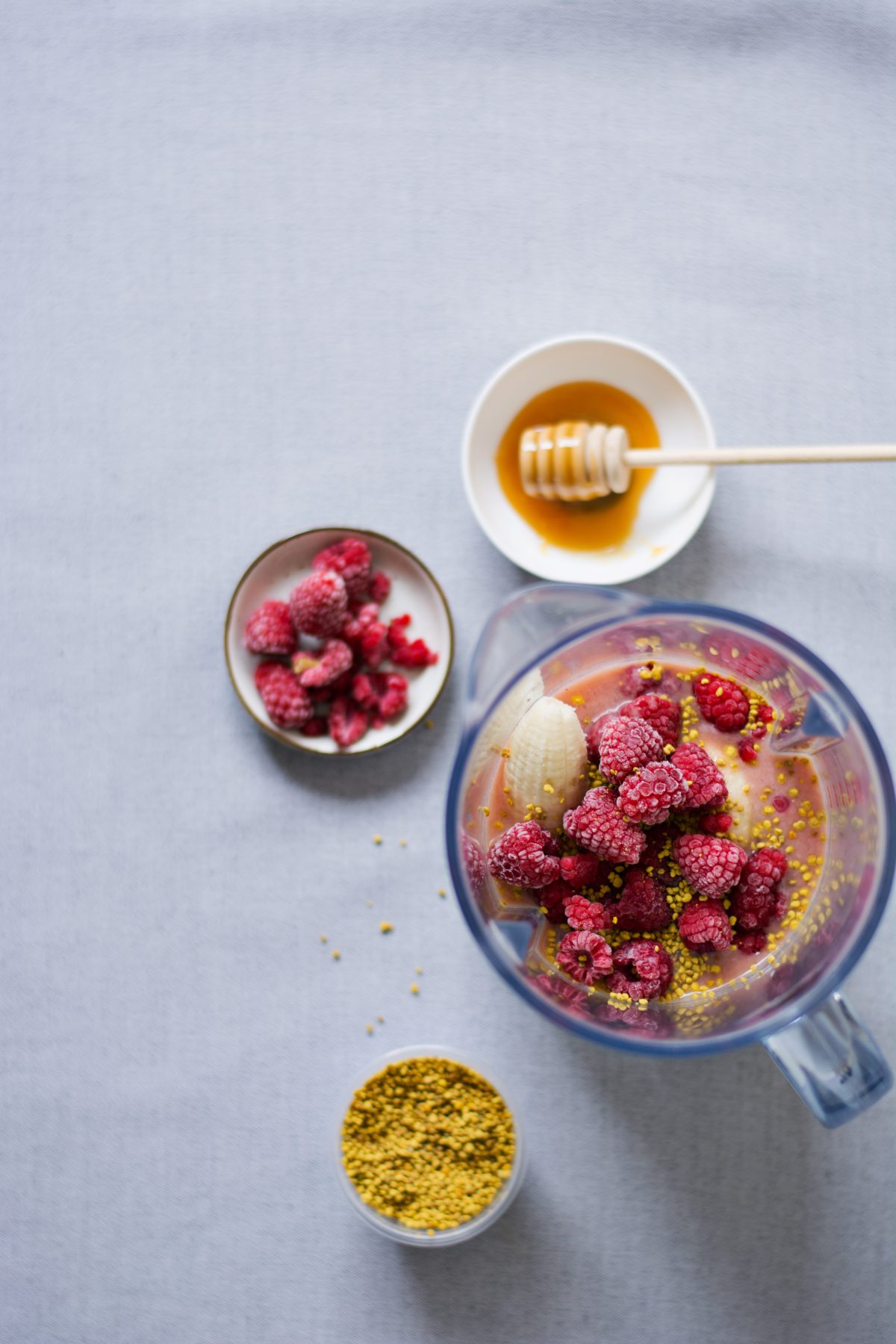 And if you make this drink, do tag me in your post using #thespiceadventuress so that I can view it too.

(Recipe adapted from 101 Fantastic Juices and Smoothies)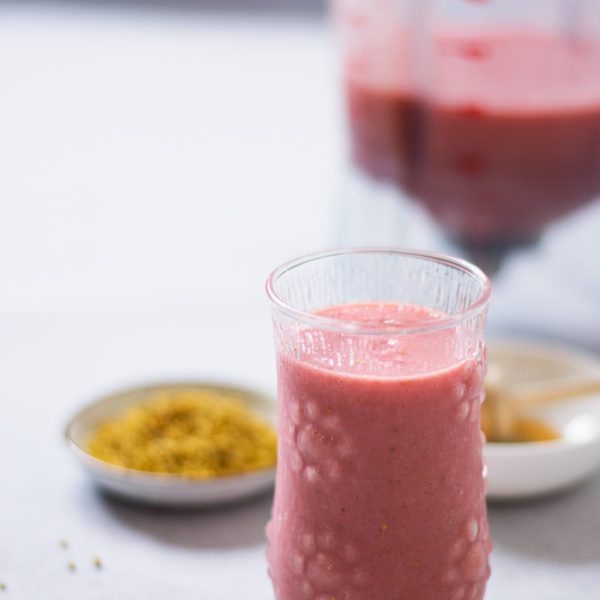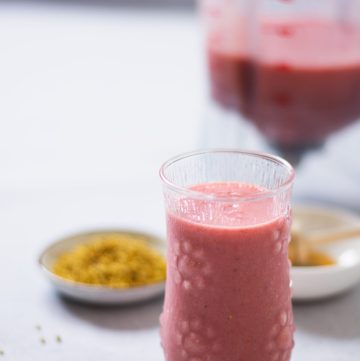 Print Recipe
The Pink Lady
Ingredients
2

ripe bananas

6-8

raspberries

200

ml

cranberry juice

½

tsp

bee pollen

A drizzle of Manuka honey
Instructions
Blitz all the ingredients in a blender and enjoy.