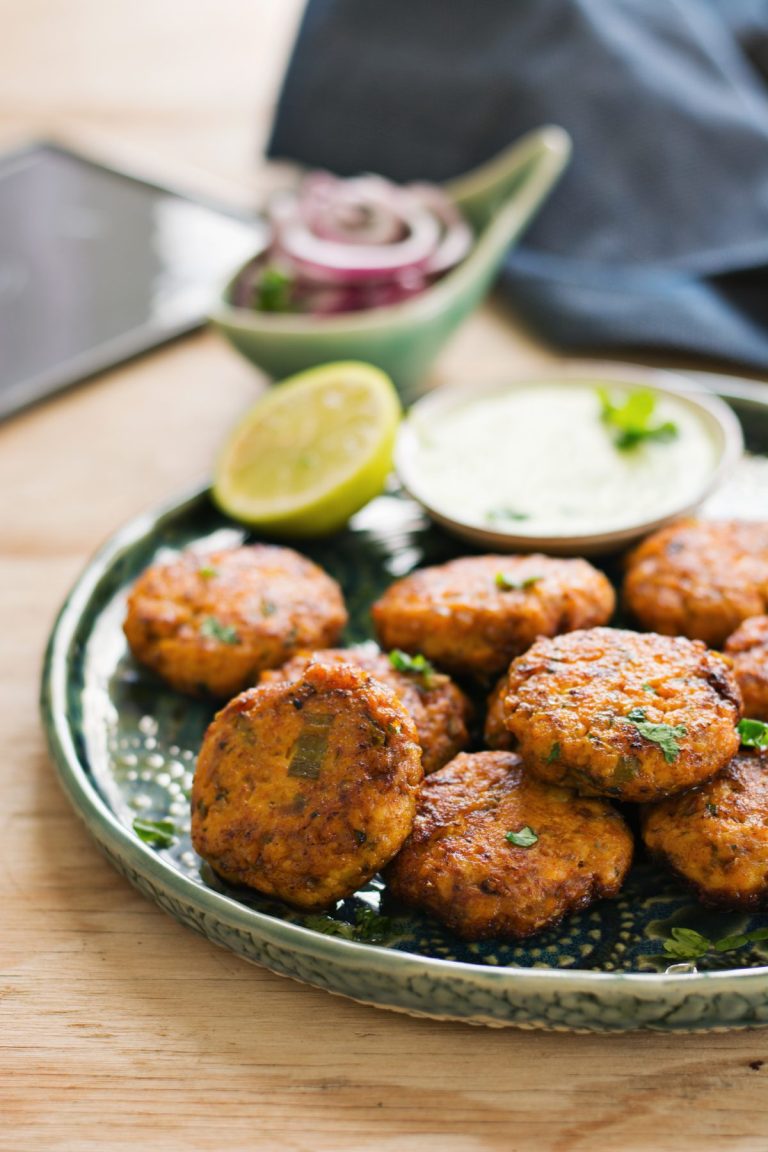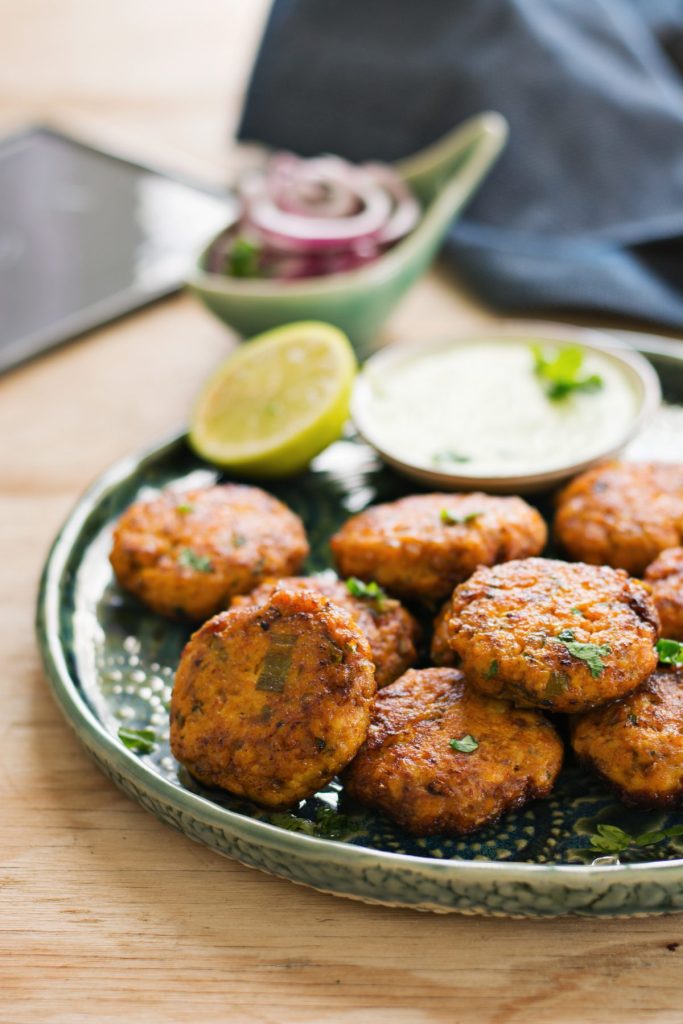 Today's recipe was the result of a happy accident.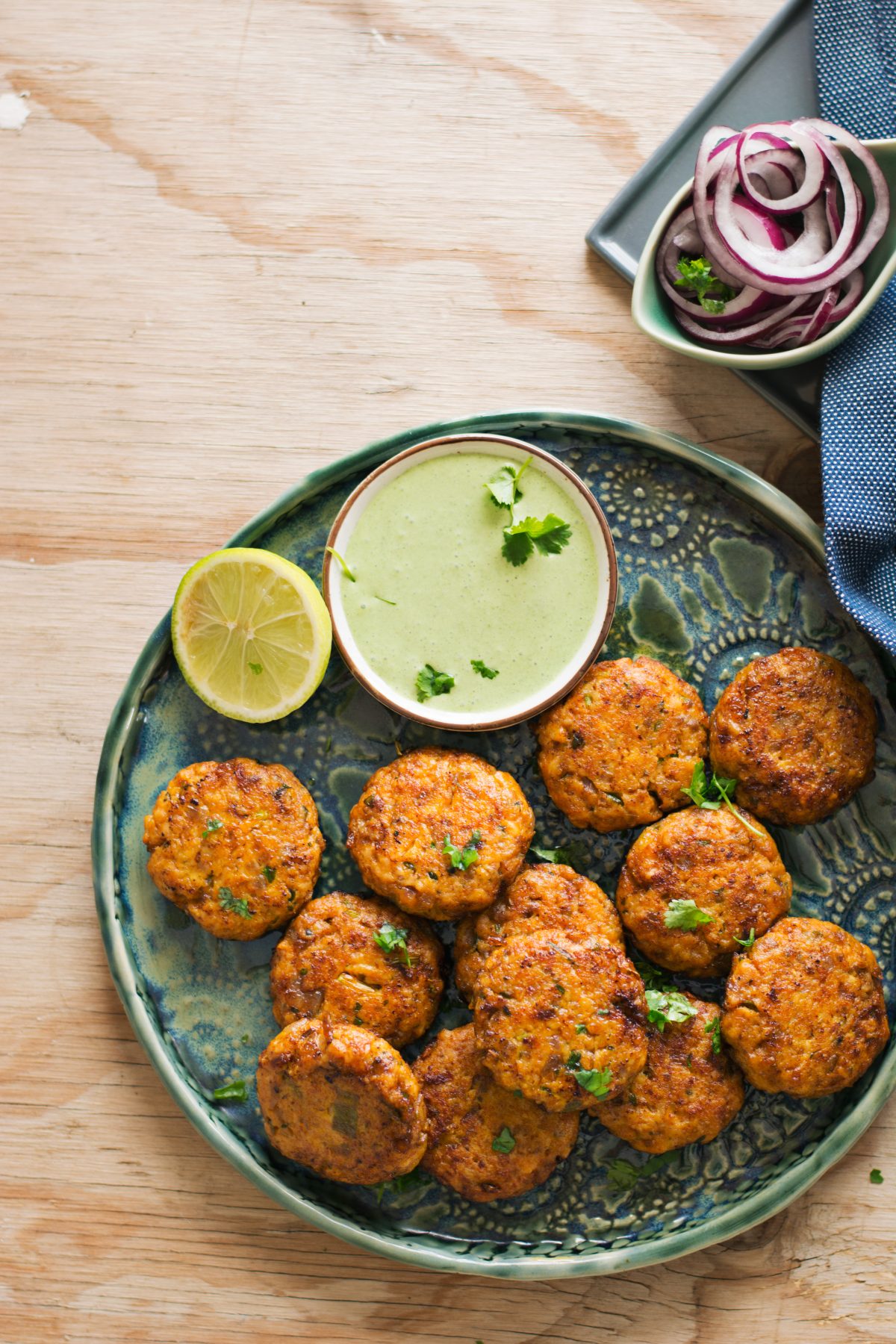 I had actually set out to make salmon cutlets or croquettes for a client. And the plan was to make a version similar to these Kerala style beef cutlets. So I minced the salmon, added the sautéed onion spice mixture and rolled it into round balls before doing the customary egg breadcrumb routine. But something important came up and I had to go out only to return late, just in time for dinner. There was not enough time to coat and crumb and then deep fry; and I needed to make something quick with the salmon mixture for dinner.

While shaping the mixture, I realised that since salmon is an oily fish, it held shape pretty well and didn't really need any other binding agent. So I flattened out the prepared balls into small patties and shallow fried in a pan. The result was these delicious Salmon kebabs. I had struck gold!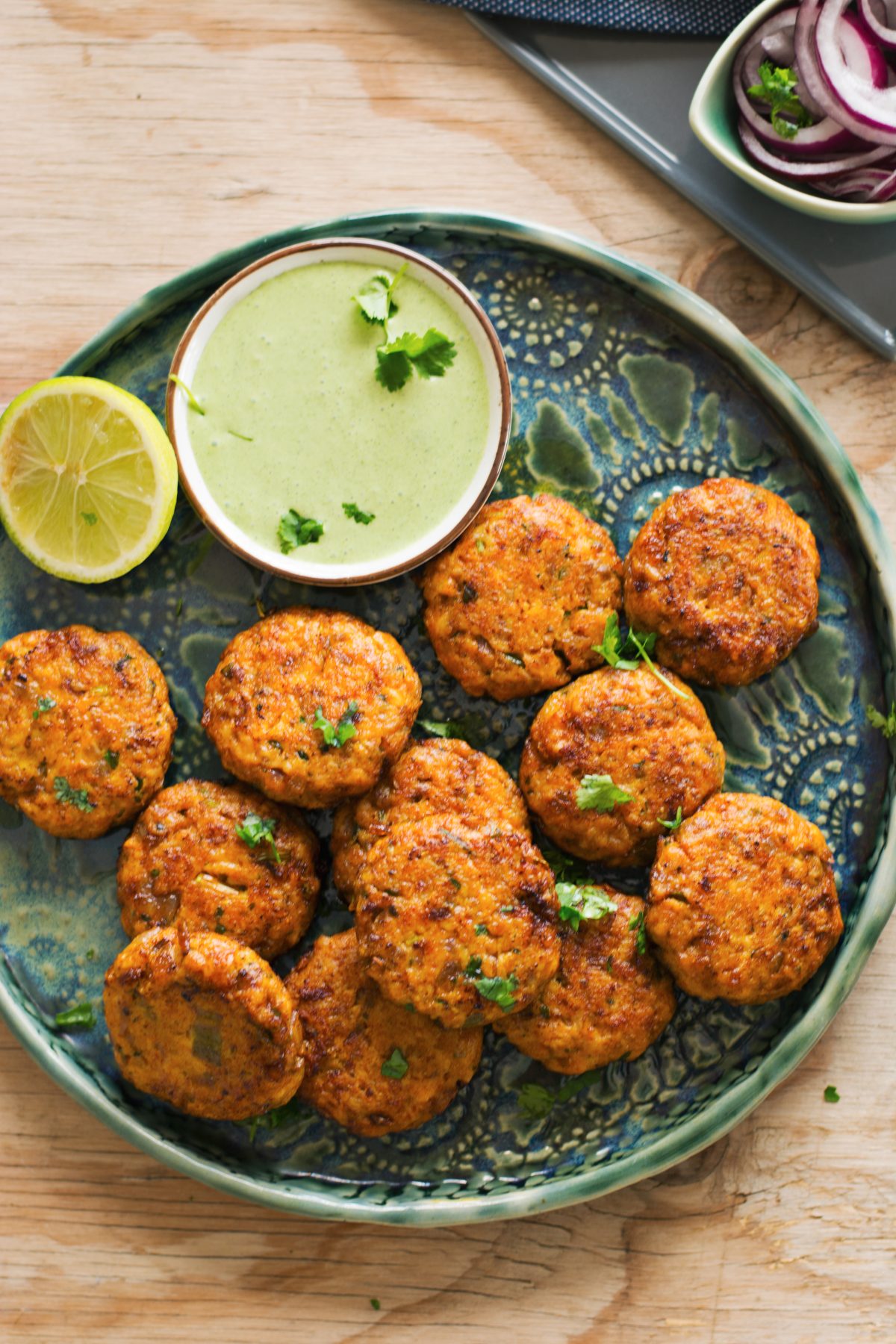 And ofcourse, I had to share the recipe with all of you. Because these kebabs are delicious, really simple to make and can grace your dinner tables in so many different ways. Have it as a starter/appetizer, serve it as a canapé topped with relish or chutney or serve it on a bed of salad for a simple light lunch. You can also make slightly bigger patties and have a salmon burger or slider.

The salmon mixture is great for making croquettes too just as I had initially intended.

So let's get cooking these delicious Salmon Kebabs which is best paired with this tangy mint coriander chutney.

Ingredients:
1-2 salmon fillets; skinless (weighing approximately 300gms)
1 red onion; finely chopped
Click here for the full recipe….