This Tandoori Chicken Burger is much more delicious than the classic. The addition of tandoori spice blend adds that extra layer of flavour and oomph. An easy weeknight meal for the whole family!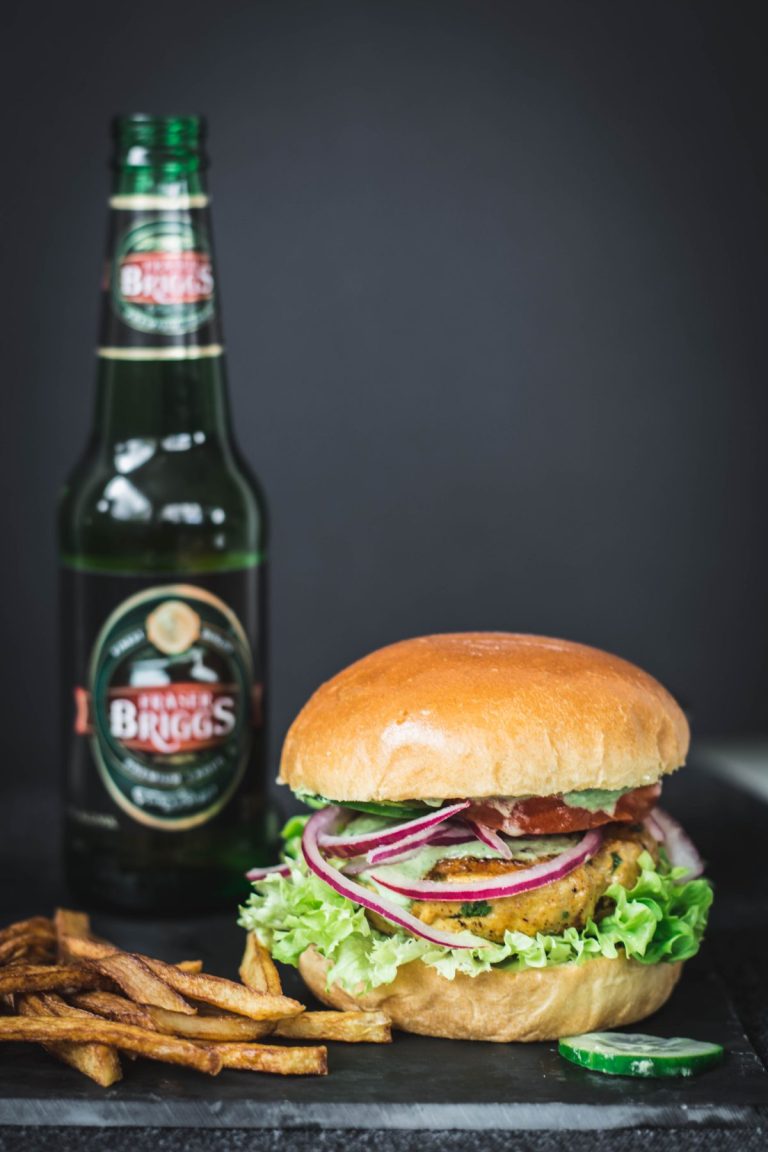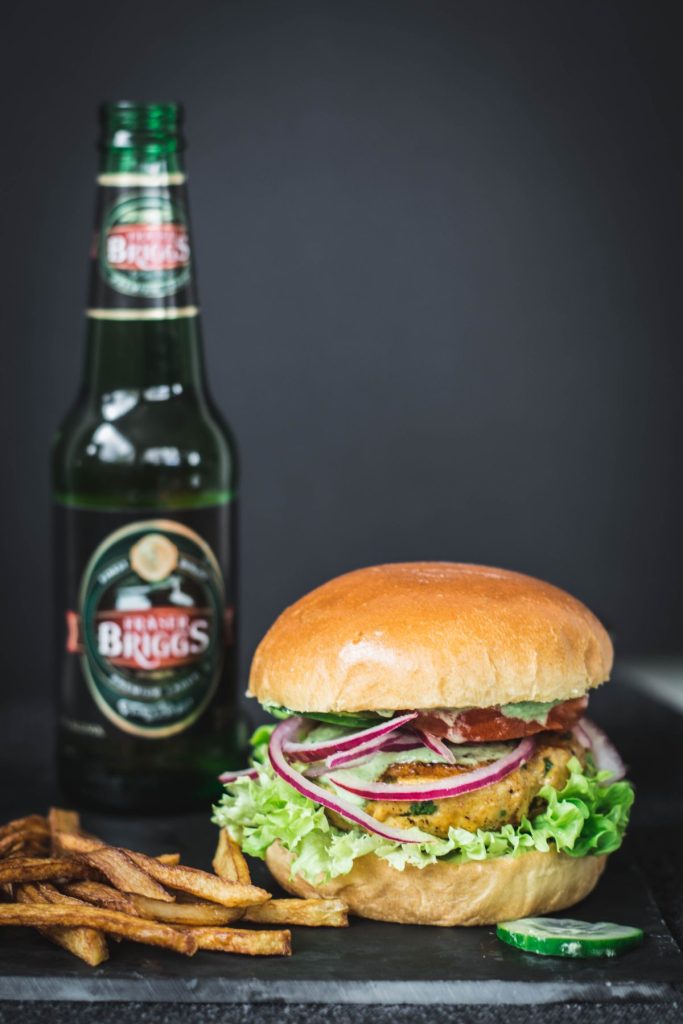 It's that time of the year again when the sun's shining bright and we welcome the season wholeheartedly with barbecues and backyard parties.

I love spring and summer! No matter how hot it gets, I love this season because it's all about the outdoor life. The late sunsets and balmy evenings are perfect for outdoor parties. Our new home has a beautiful backyard and deck space so can't wait to have friends over for some great food and conversations.

And when we speak of barbecues, burgers are a hot favourite especially if you have kids around. I like to make the burgers from scratch as there's more control of the type and quality of meat and also the flavour and seasonings that go into it.

While I have experimented with pork, lamb and beef burger before, this is the first time with a chicken burger; a recipe I wanted to perfect as a lot of our friends do not eat other meats except chicken. And of course my love for spice blends came to the fore with this one too and hence a 'Tandoori Chicken Burger'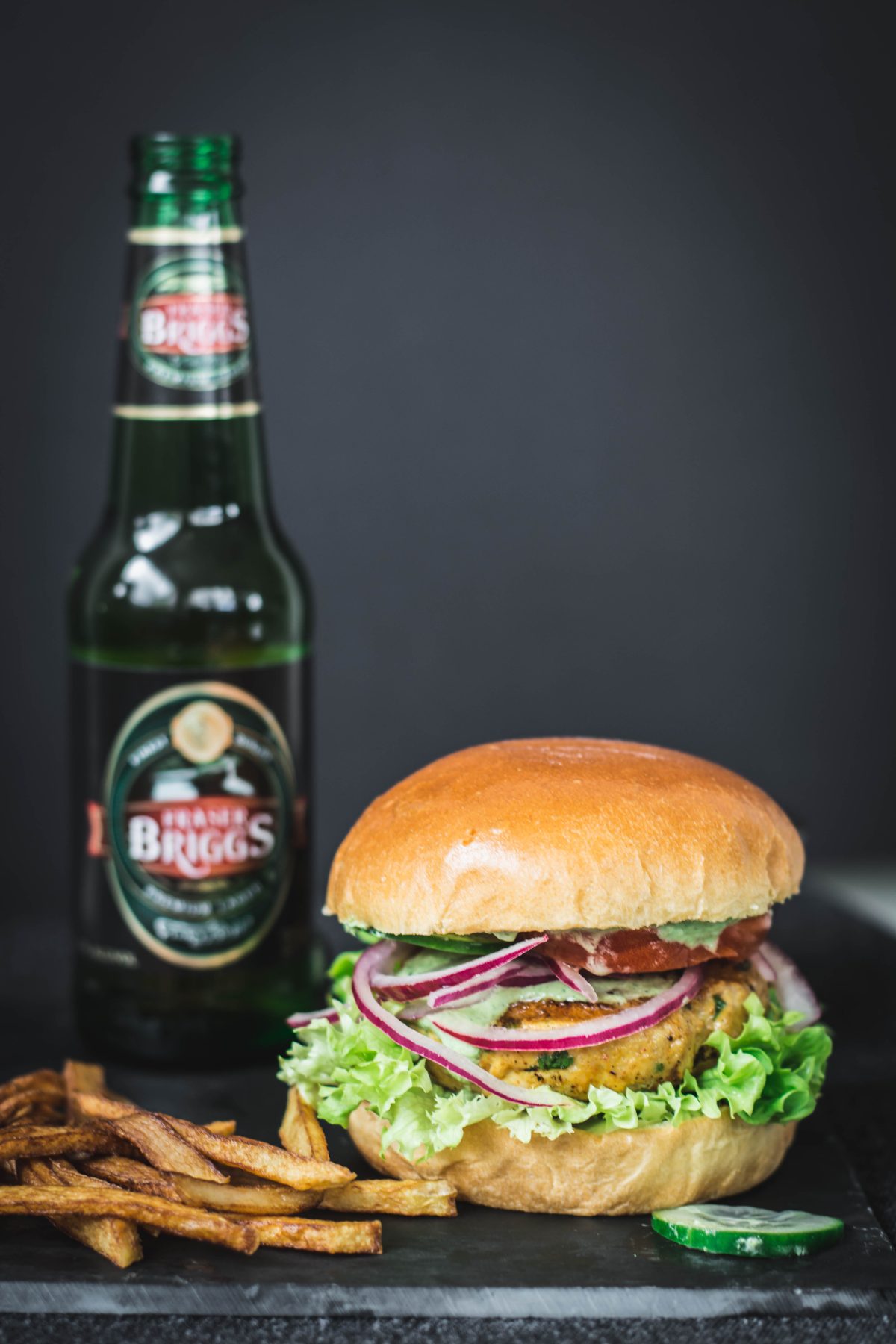 Now the tandoori masala is a wet marinade which does not really work with a burger. So I made a dry spice blend incorporating many of the spices and herbs that traditionally go into making a tandoori masala. The dry spice blend was added to the chicken mince to flavour and season before being shaped into burger patties for the Tandoori chicken burger.

This dry tandoori blend is a really versatile one. Of course you can add it to yoghurt and make the tandoori marinade for grilling veggies, fish or meats. But I end up using this dry marinade as a seasoning agent for so many dishes including curries. And when it comes to this particular recipe, the flavoured mince can again be used to make meatballs, koftes etc….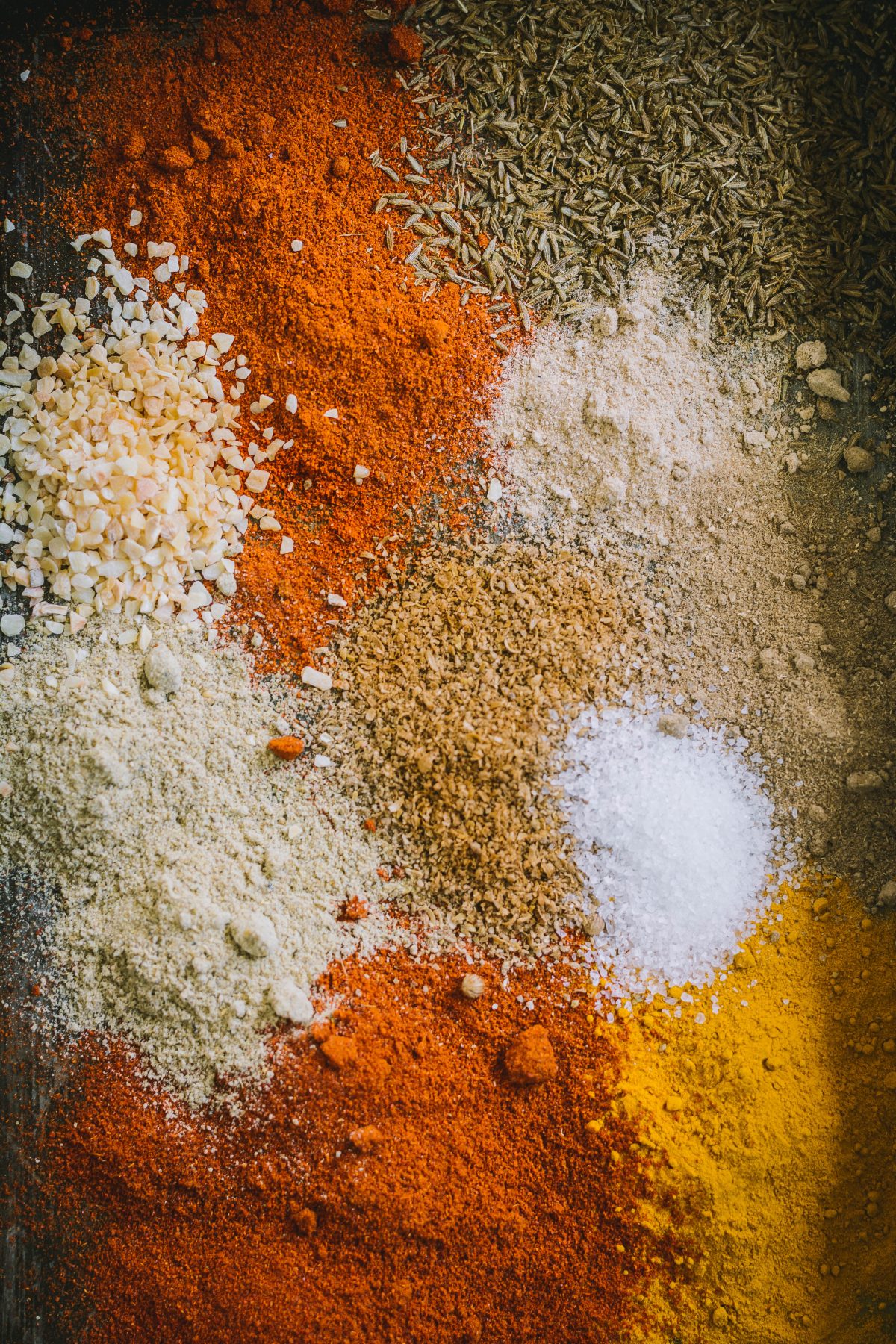 Since I wanted to keep the flavours on the traditional side, the accompaniments were tomato chutney, mint coriander chutney, pickled onions along with sliced tomatoes and butter lettuce.

Note – Recipe for mint coriander chutney can be found here.

So let's get grilling these delicious Tandoori Chicken Burgers….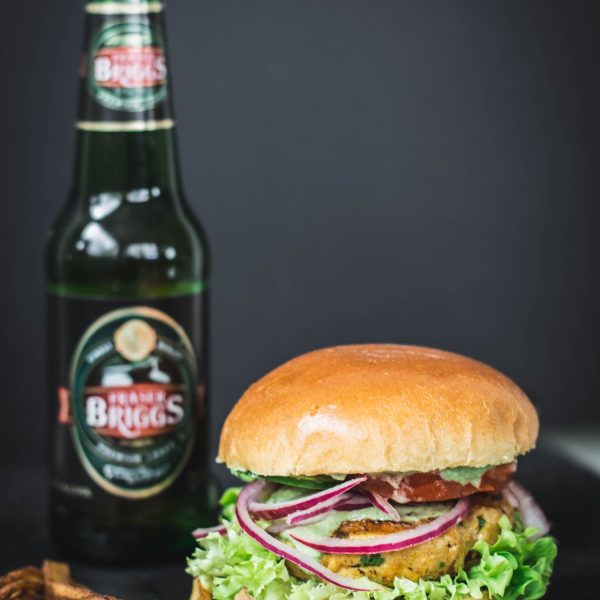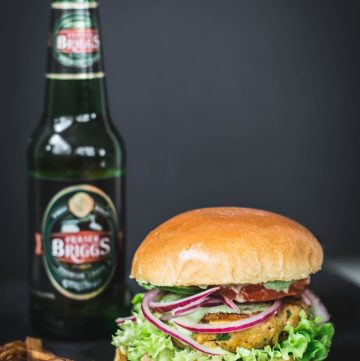 Print Recipe
Tandoori Chicken Burger
Ingredients
Tandoori Spice Blend:
2

tsp

turmeric powder

4

tsp

red chilli powder

2

tsp

Kashmiri chilli powder

2

tsp

coriander powder

2

tsp

cumin powder

2

tsp

chaat masala

½

tsp

dried mango powder

1

tsp

dried garlic granules

or use garlic powder

1

tsp

dried ginger
For the burger patties:
500

gms chicken mince

1 ½

tbsp

tandoori spice blend

2

tbsp

fresh coriander; finely chopped

Salt

to season

Oil

for grilling

4

Brioche burger buns

Tomato chutney

Mint coriander chutney

Pickled onions

Butter lettuce

½

Lebanese cucumber; sliced

1 to

mato; sliced
Instructions
To prepare the spice blend, mix all the ingredients together and store in an airtight container. No salt has been added to this spice blend unlike most commercial ones so keep that in mind while using it as a spice rub or marinade.

In a glass bowl, add the chicken mince, tandoori blend, coriander and salt. Mix well to combine and allow to rest for 30 minutes.

Shape into 4 large patties (you may shape into smaller sized patties based on your preference) and keep aside.

Spray oil on a stove top grill (the burgers can be cooked on a barbecue too) and place on medium to high heat. When the grill is really hot, place the burger patties and hold down with the spatula for a few seconds. Repeat for all four.

Flip over after 1-2 minutes and repeat till the burgers are done. Remove and keep aside.

Cut the brioche buns in half and grill.

To assemble, spread tomato chutney on one side and mint coriander chutney on the other side. Place the butter lettuce leaves and then place the burger on top, followed by the tomato slice, cucumber and pickled onions.
Notes
The excess tandoori spice blend can be stored in an airtight container; keeps fresh for 3 months