A lipsmacking and delicious Kerala style Prawn Curry to celebrate "Curry for change!"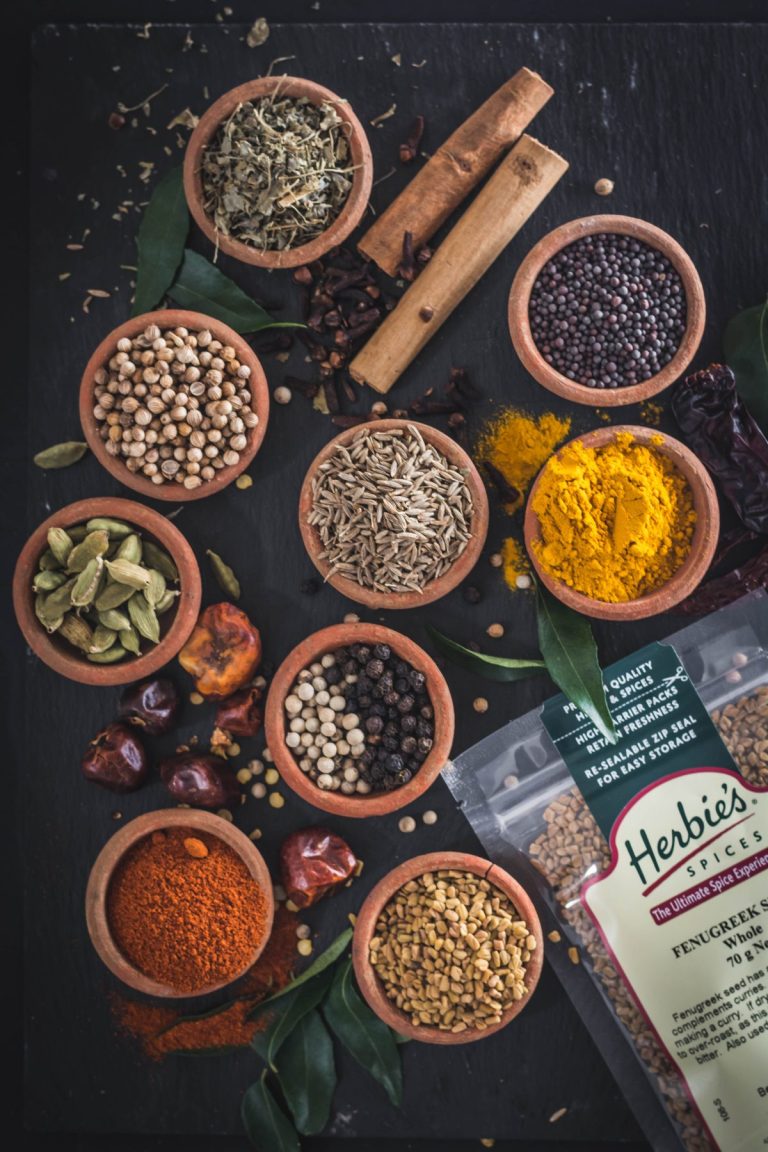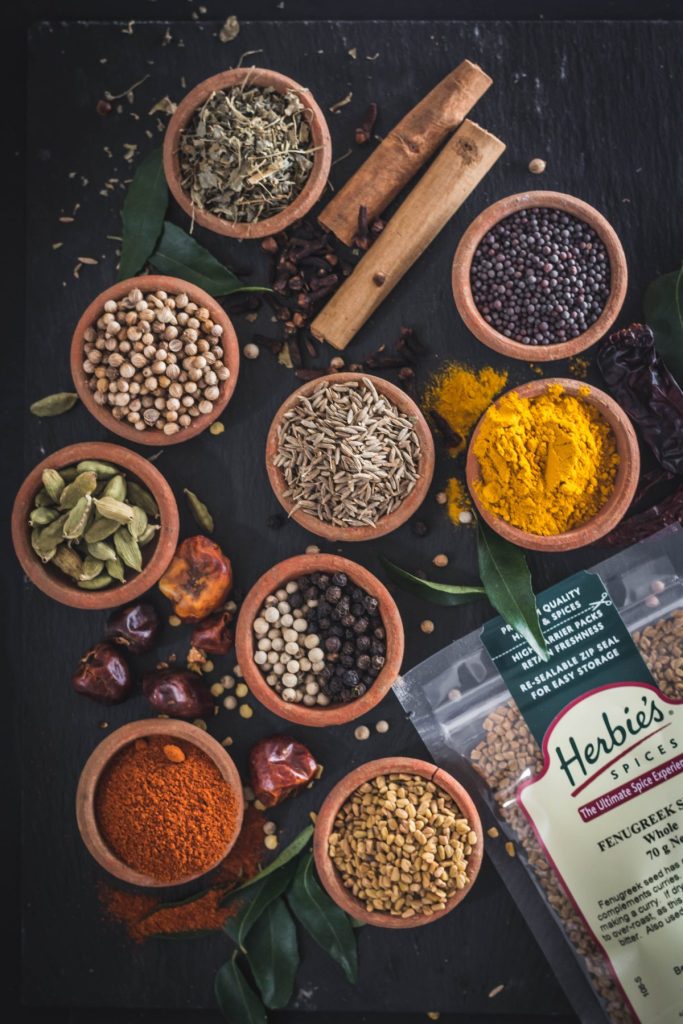 The Great Australian Curry Campaign is back, and I am very honoured to be collaborating again with Opportunity International Australia for their annual fundraising project. In its third year (you can view details of the previous years here and here); the campaign aims to raise funds to help families in developing countries build income-generating businesses.

A bit of background info for those who are hearing about Opportunity International Australia and the Great Australian Curry campaign for the first time…

Opportunity International Australia provides small loans to families in developing countries to steer them towards a path of financial independence and thereby a better quality of life. Founded in the 1970s by David Bussau, Opportunity has come a long way since offering innumerable families a new lease of life.

Opportunity works through a unique system of microfinance, community development, training, local presence, technology and rural outreach programmes. And the 'Great Australian Curry' campaign is a great way by which food lovers like us can contribute in a meaningful manner towards poverty and diminishing its impact.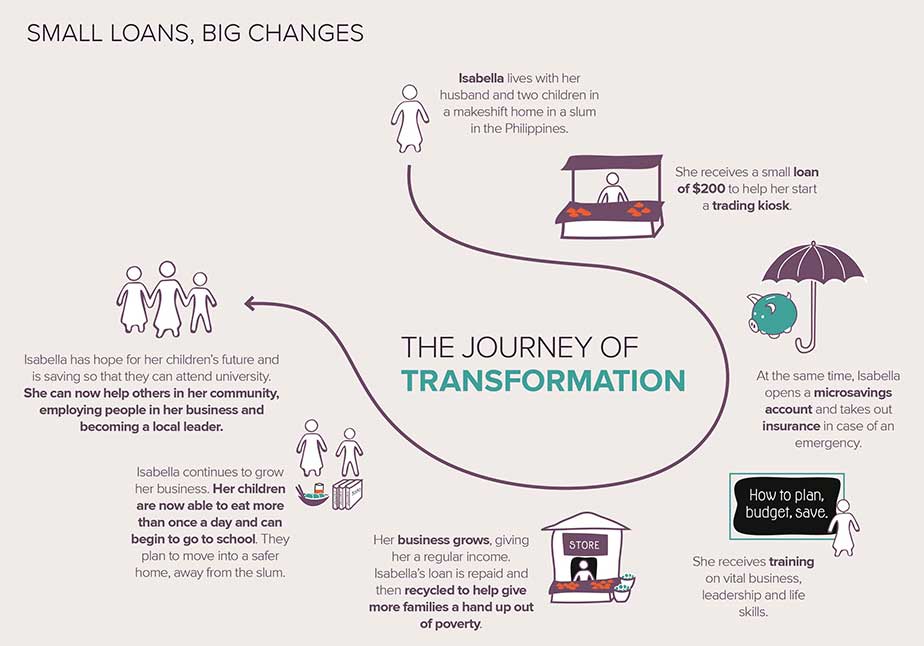 But why curry?

Most of Opportunity International Australia's work is concentrated in the Asian countries and a curry is perhaps the most iconic dish to have come from the region. And Australia loves curry – Vindaloo, Rogan Josh, Massaman, Thai green curry…the list is endless.

This year's campaign was launched last week with a Curry Cook-off between veteran Chef (and MasterChef judge) Ian Curley and MasterChef 2017 winner, Diana Chan.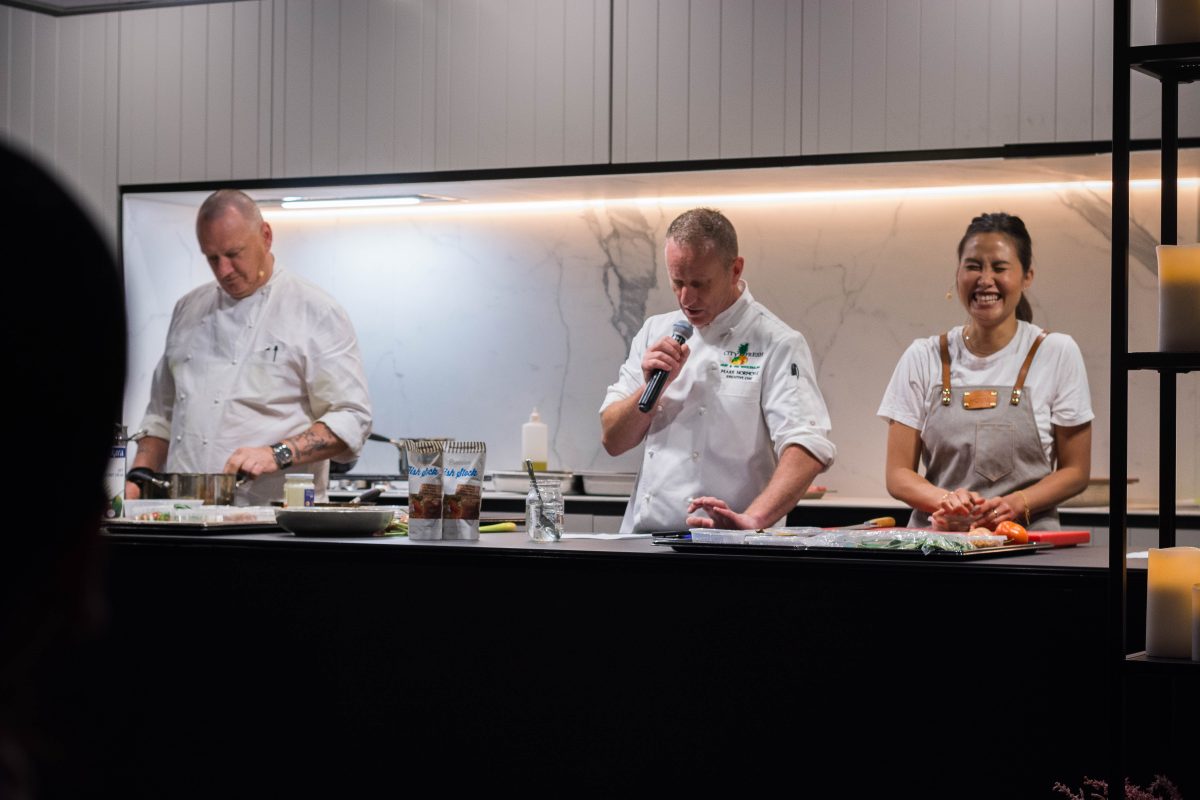 Chef Ian Curley said that he is looking forward to cooking up a curry with Diana. "It's one way we can give a hand up to families less fortunate than ours. It's important for us to not lose focus of how lucky we are, just the simple fact of where we live. I'm very blessed to have a healthy family and to live In Australia with the opportunity to do the work I love."

Diana agrees too and she says that it will be an honour to share space and cook alongside Chef Curley. "I am so impressed with the work that Opportunity does to help families end poverty. "I also love that I can contribute towards the same through my cooking skills."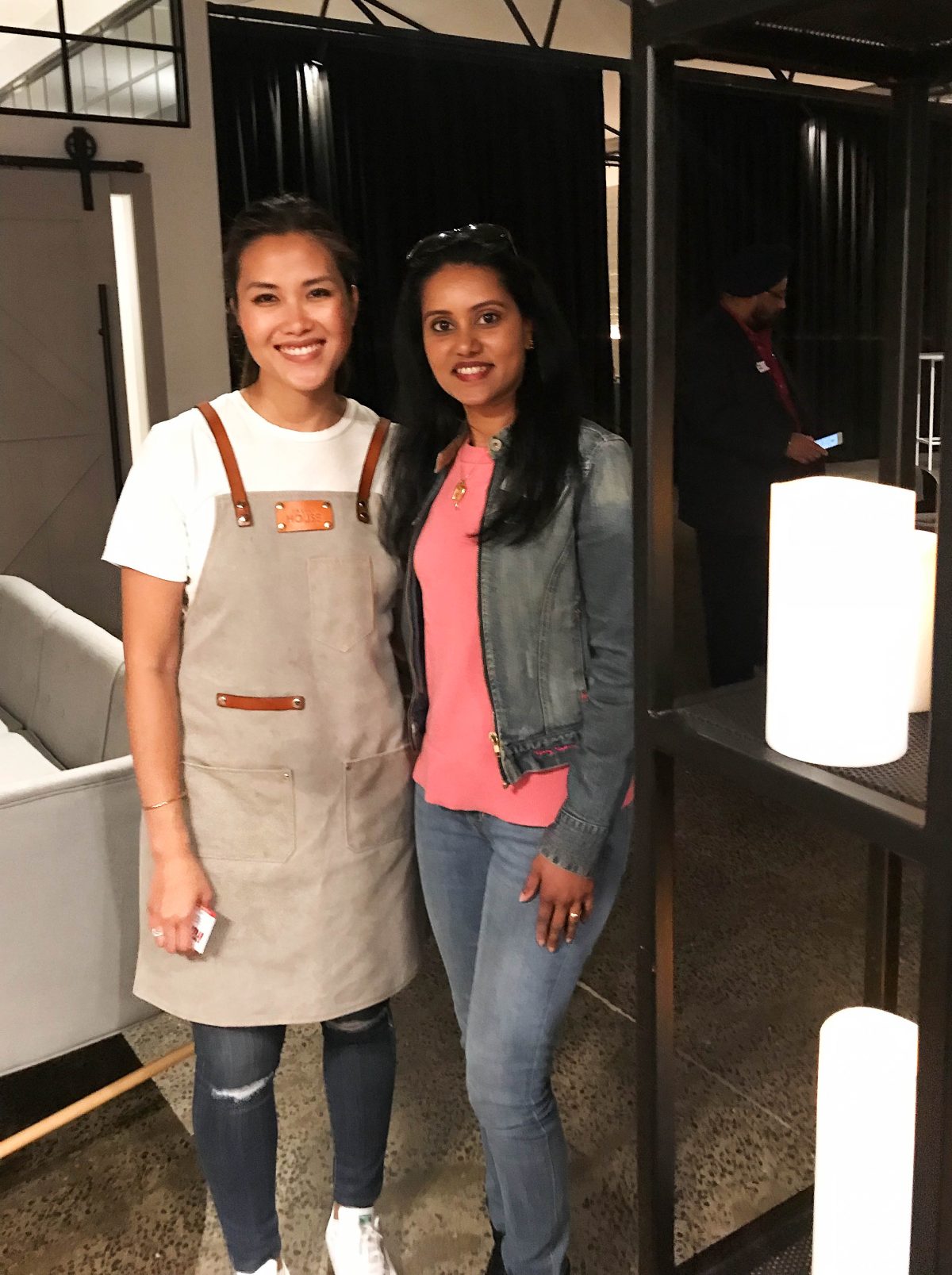 There are so many different ways through which you can participate in this year's Great Australian Curry Campaign.

Plan a Curry Night – Time to dig out your favourite recipes and invite your friends and family for a curry feast at home. Be generous and plan the entire dinner yourself or make it a curry potluck (so much fun!); even better would be a curry cook-off. If cooking is not your forte, head out for a curry night to your favourite restaurant and let the professionals feed you.

Create a Fundraiser – Once you have planned out the night, set up a fundraiser page and encourage everyone to make a donation. The fundraiser page can also be set up without hosting any curry event. All the details for setting up the page can be found here.

Spread the Word – Encourage your friends, family and colleagues to show support by making a donation or host their own curry fundraising event.

And this year, the Great Australian Curry campaign has another proud supporter – Herbie's Spices, the artisan Australian spice business.

Since all of you get my fascination for good quality spices, I was thrilled when Herbie's Spices gifted all the spices that I needed to create this lipsmacking delicious Kerala style Prawn Curry. This is not the first time I am using Herbie's Spices; it has been one of my go to brands whenever I need to stock up my spice pantry.

The first 20 people to sign up to host a Great Australian Curry fundraiser will win a 'Flavours of India Spice Kit'. Also Ian and Liz Hemphill, who established Herbie's Spices 21 years ago, will also give out 'Pantry Spice Kits' and their 'Herb and Spice Bible—Third Edition' as prizes for an upcoming Facebook competition promoting the campaign," Learn more and participate in the competition (now closed).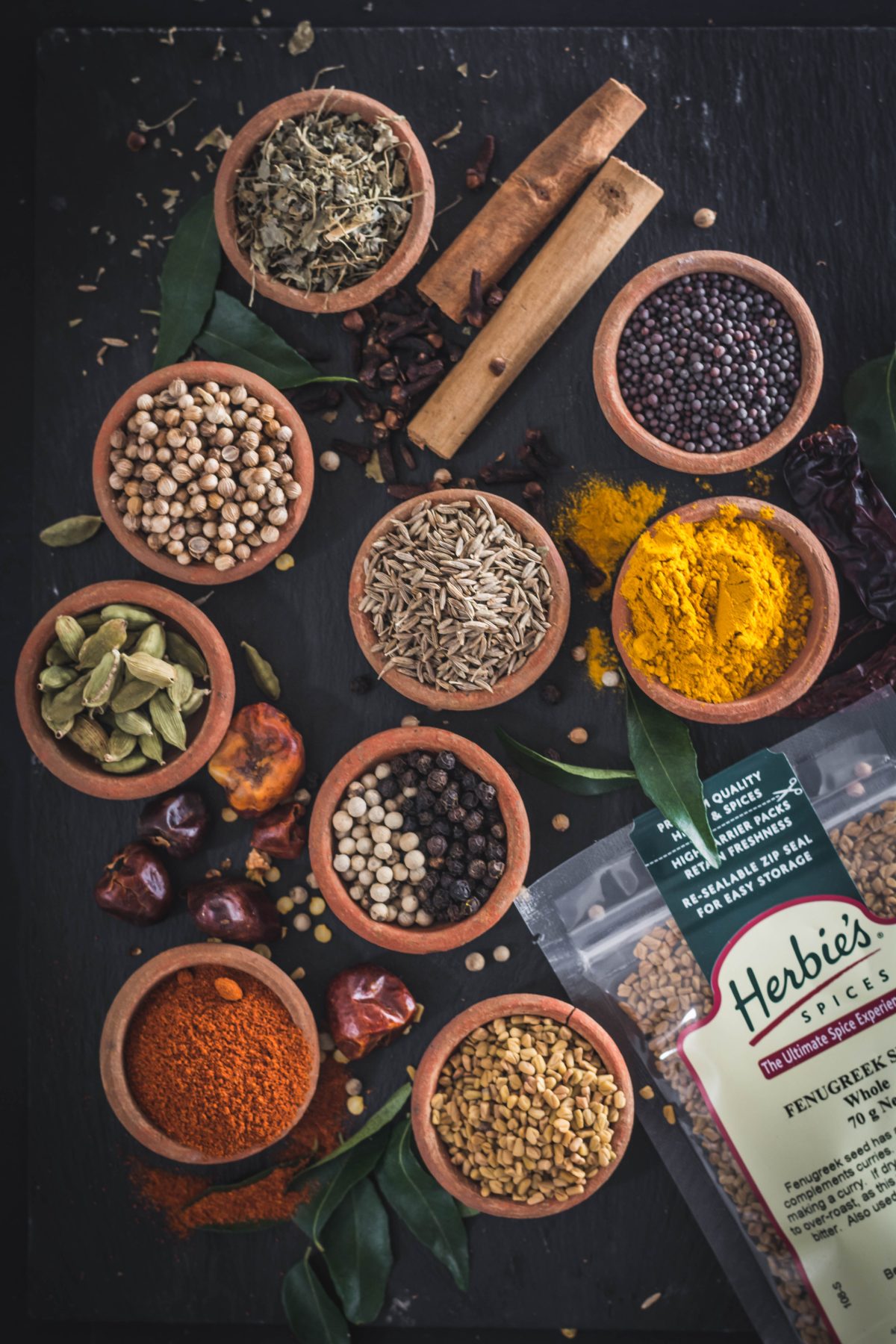 Ian Hemphill is enthusiastic to be giving a boost to the Great Australian Curry. "As most spices originate from developing countries, we're keen to support a campaign that strives to improve the lives of people in these spice-producing communities.

Speaking of spices, here is a deliciously creamy and coconuty Kerala style Prawn Curry that you can make for your fundraising curry night.

This year, I wanted to make a seafood curry. Seafood, especially prawns is hugely popular during the spring-summer months in Australia leading up to Christmas and New Year. And I also wanted to make a curry that is light yet packed with flavour that's perfect for our warm days.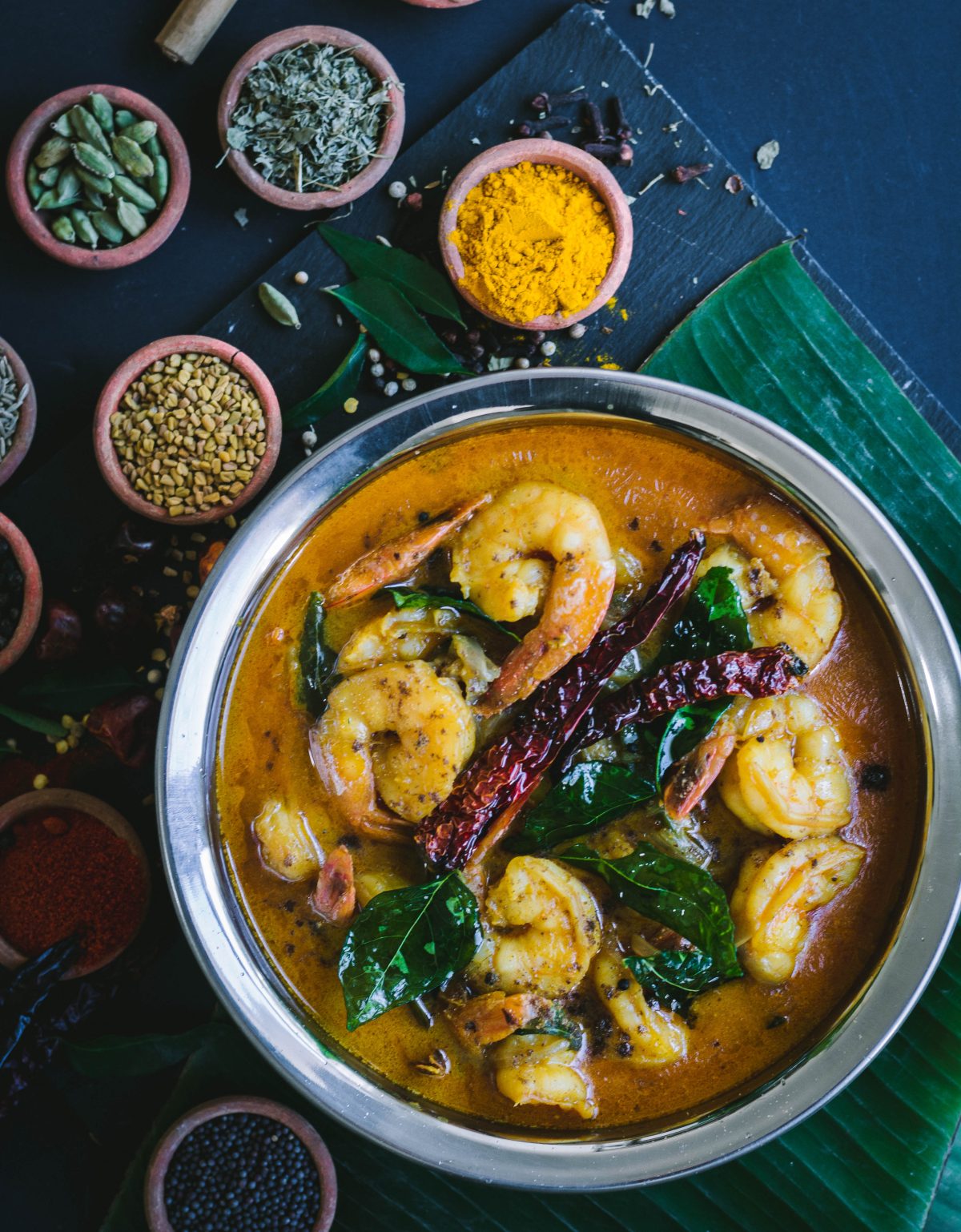 The title 'Kerala style Prawn Curry' is rather generic because there are so many different styles of making seafood curries in Kerala. This particular one is more popular in central Kerala, as coconut milk is used liberally in curries making it light yet so creamy, coconuty and packed with flavour. As for spices, I have kept is simple again and used spices that are familiar to most people.

I used tiger prawns for making this Kerala style prawn curry and if you can source it fresh, then I highly suggest you do so because then this dish is nothing short of an indulgence. And pair it with steaming hot long grained rice; that's all you need. Maybe some pappadoms on the side….

So let's get cooking this fingerlickin' good Kerala style Prawn Curry….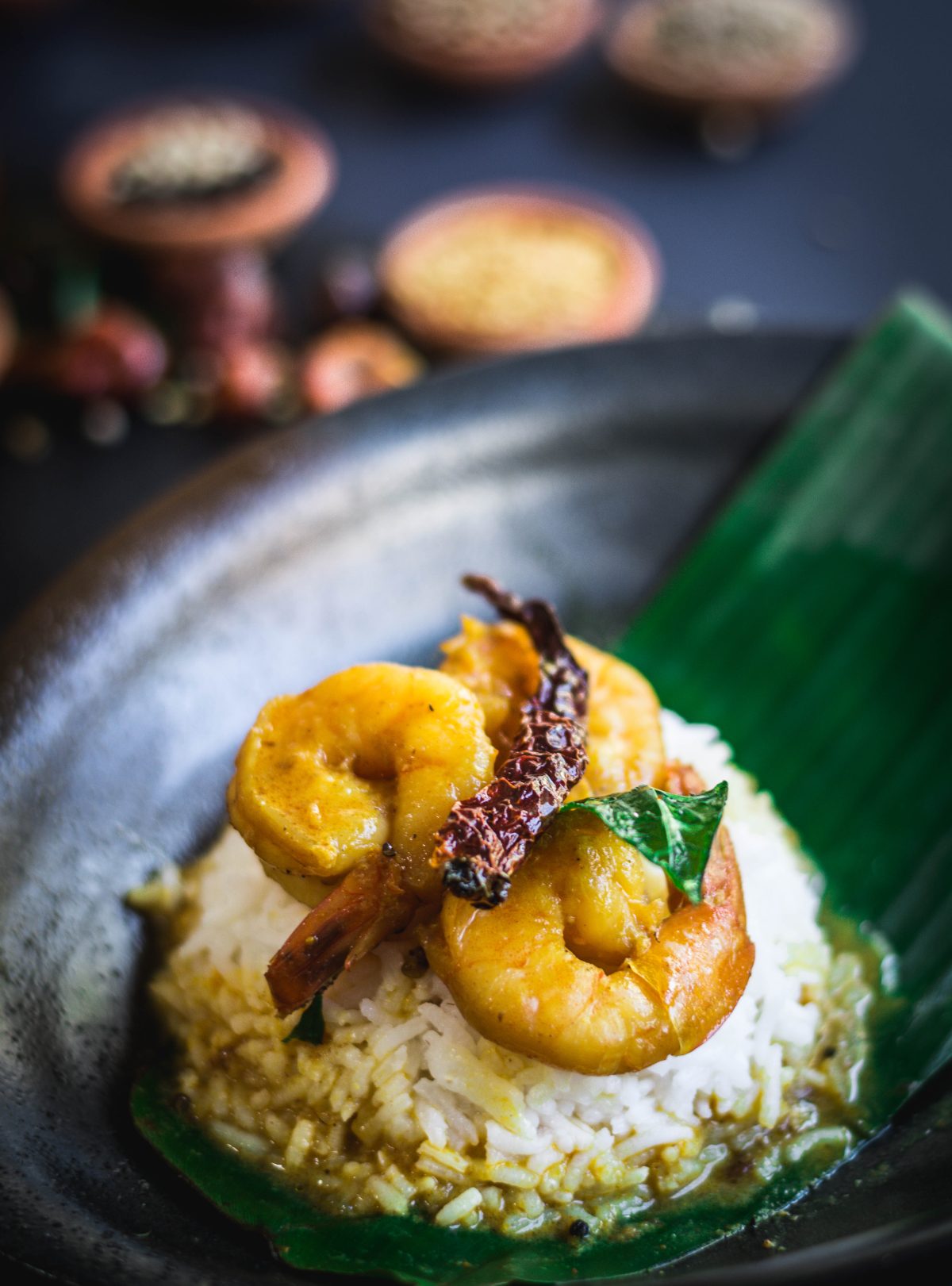 But before that, here are a few curry recipes for hosting your Great Australian Curry fundraising campaign….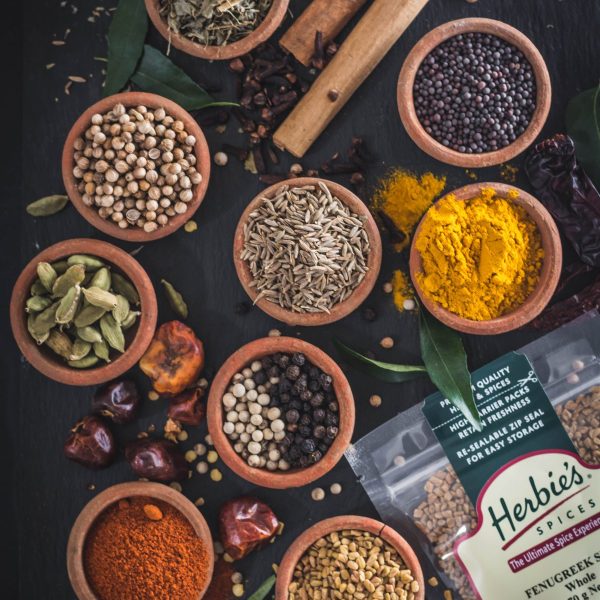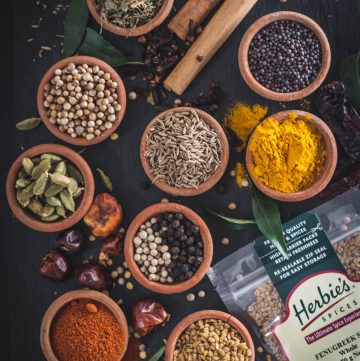 Print Recipe
Kerala style Prawn Curry
Ingredients
800

gms tiger prawns; deveined and deshelled

but retain shell at the tail end

3

tbsp

coconut oil + 1 tbsp for tempering

½

tsp

mustard seeds

½

tsp

fenugreek seeds

2

small red onions; finely sliced

1

tsp

ginger paste

5

green chillies

whole

½

tsp

turmeric powder

1

tbsp

red chilli powder

adjust to heat preferences

1 ½

tsp

coriander powder

½

tsp

garam masala

Salt

to season

½

tsp

Freshly milled black pepper

2

dried Kashmiri red chillies

4-5

sprigs curry leaves

400

ml

coconut milk
Instructions
Heat the coconut oil in a deep pan (use an earthenware pot, if you have one).

When the oil gets warm, add the mustard seeds and allow to crackle.

Then add the fenugreek seeds, half of the curry leaves and green chillies.

Next add the ginger paste and sliced onions; sauté till the onions are softened and translucent.

Then add the turmeric, chilli, black pepper, coriander powder and garam masala; mix well to combine and reduce heat to avoid the spices from burning.

Add the cleaned prawns and 300ml coconut milk (reserve the remaining). Season with salt and mix well. Bring to boil and then simmer gently on low heat till the prawns are cooked.

Once the prawns are cooked, add the remaining coconut milk and mix well. Adjust seasoning and remove from heat.

In another small pan, heat coconut oil and add the remaining curry leaves and dry red chillies. Fry for a few seconds and add this to the prepared prawn curry. Keep covered for at least 30 minutes before serving.

Enjoy over steamed long grain rice.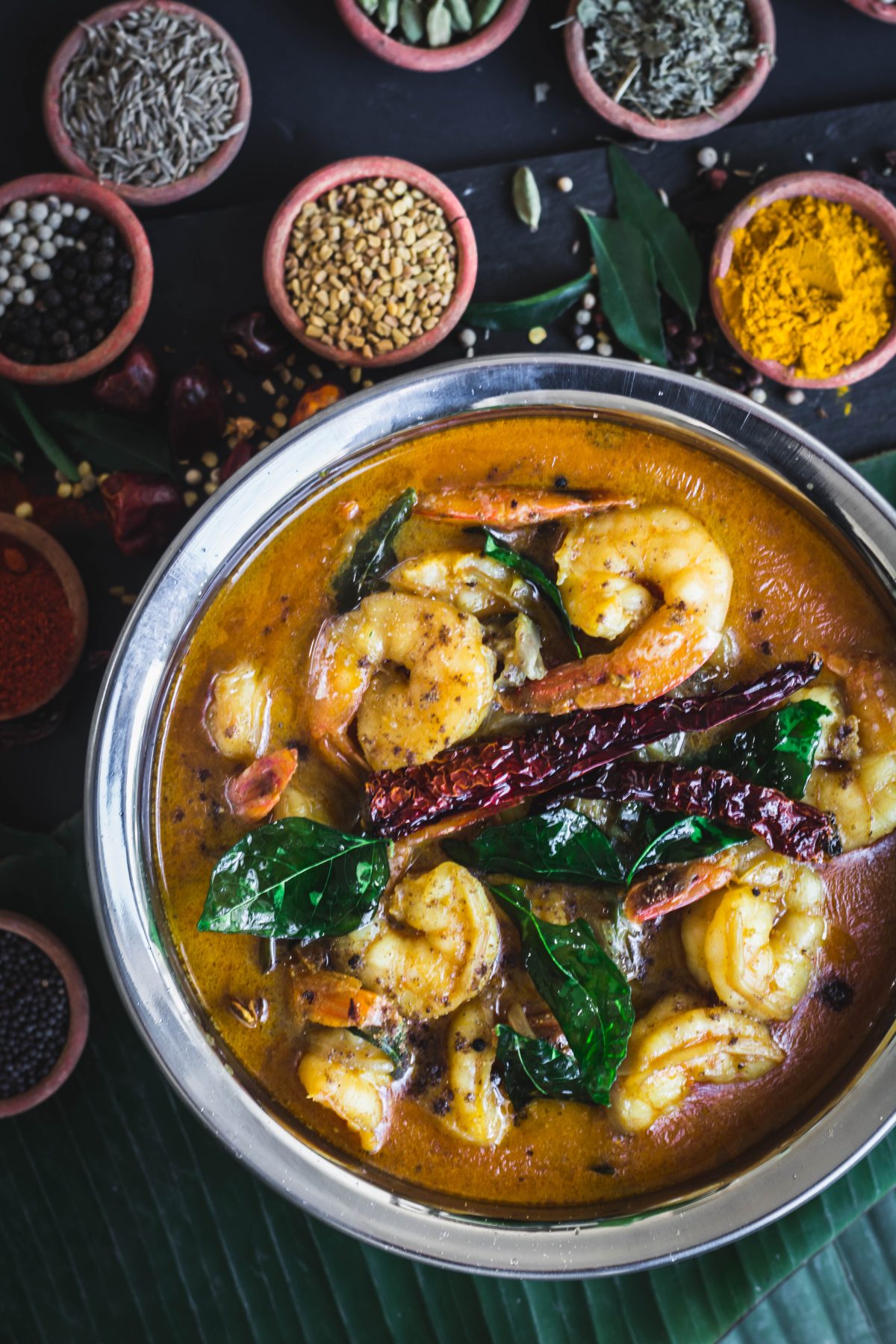 Disclaimer – This post has been bought to you in association with Opportunity International Australia and all the spices were kindly gifted by Herbie's Spices.