This Rocket, Spinach, Pear salad is a refreshing summer salad; lots of greens with crunchy pear slices, creamy feta and the nutty texture from the walnuts.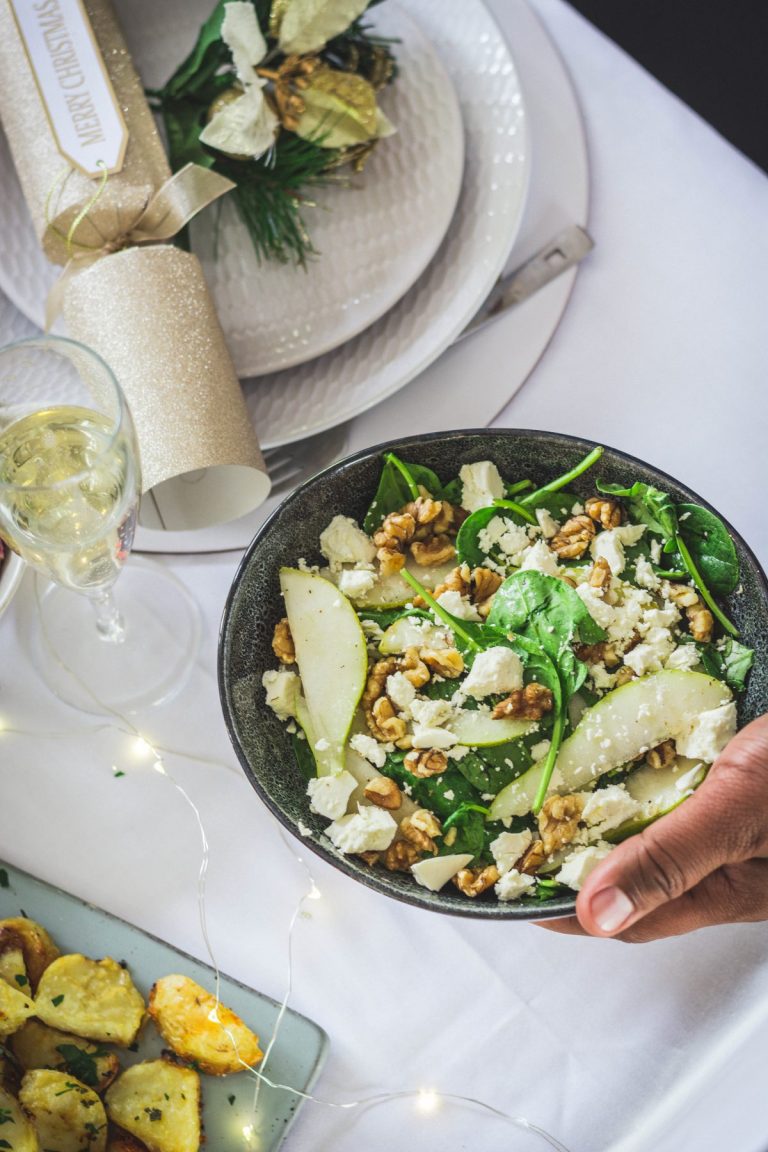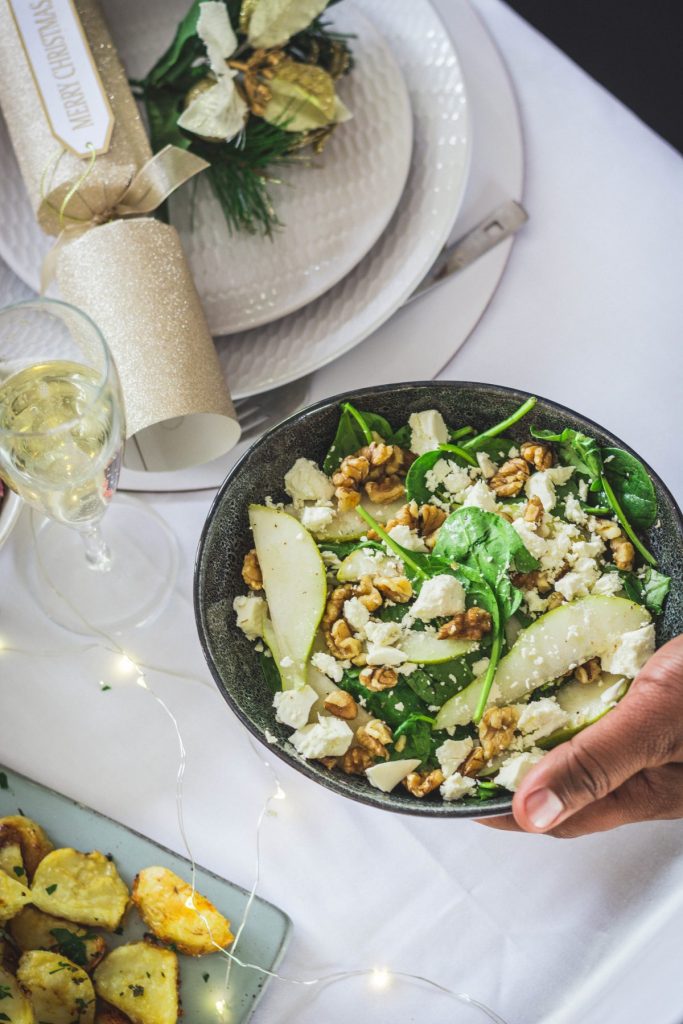 As I typed in the title, I realised that a year has sped by so fast. We have reached the end of 2018 and the next time I publish a favourites post, it's most likely going to be 2019. Wow!

November is always a crazy month filled with lots of work as food is the most popular subject during this time of the year. Lots of preparations to welcome the festive month ahead leading up to our summer holidays.

And buying gifts….I think most of my energy is spent just deciding on that perfect gift for friends and family. I am not a huge gift buyer but in spite of that I put in so much effort in the whole gifting process since I don't want to get carried away and buy stuff that has no value for money. Most of the stuff are just packaged beautifully (costs a fortune just for that reason) but absolutely not worth it. Instead I prefer to buy things that have a lasting value and mean a lot to the person who receives it.

Edible gifts are definitely high on my list especially for those who appreciate the quality and craftsmanship of the product. Spices, spice blends, fruits, wine, cheese, coffee beans, rare tea blends etc… are all high on my list of edible gifts.

Do you shop a lot during this season? What kind of gifts do you like to receive?

One of my top recommendations for edible gifts would be a box of premium Yarra Valley Cherries.

I was lucky to spend a beautiful afternoon at their boutique orchard in Seville. We picked and feasted on the most delicious, sweet, ripe red cherries followed by an epic lunch laid out in the orchard. Dedicated to top notch quality, Yarra Valley Cherries are able to guarantee the freshest, delicious cherries due to their unique advantage of growing, picking, grading and packing their cherries on their orchard in Seville making it available to us on the very same day.

A delicious gift to give yourself or anyone for Christmas. You could either place an online order or purchase directly from their Farmgate at Seville.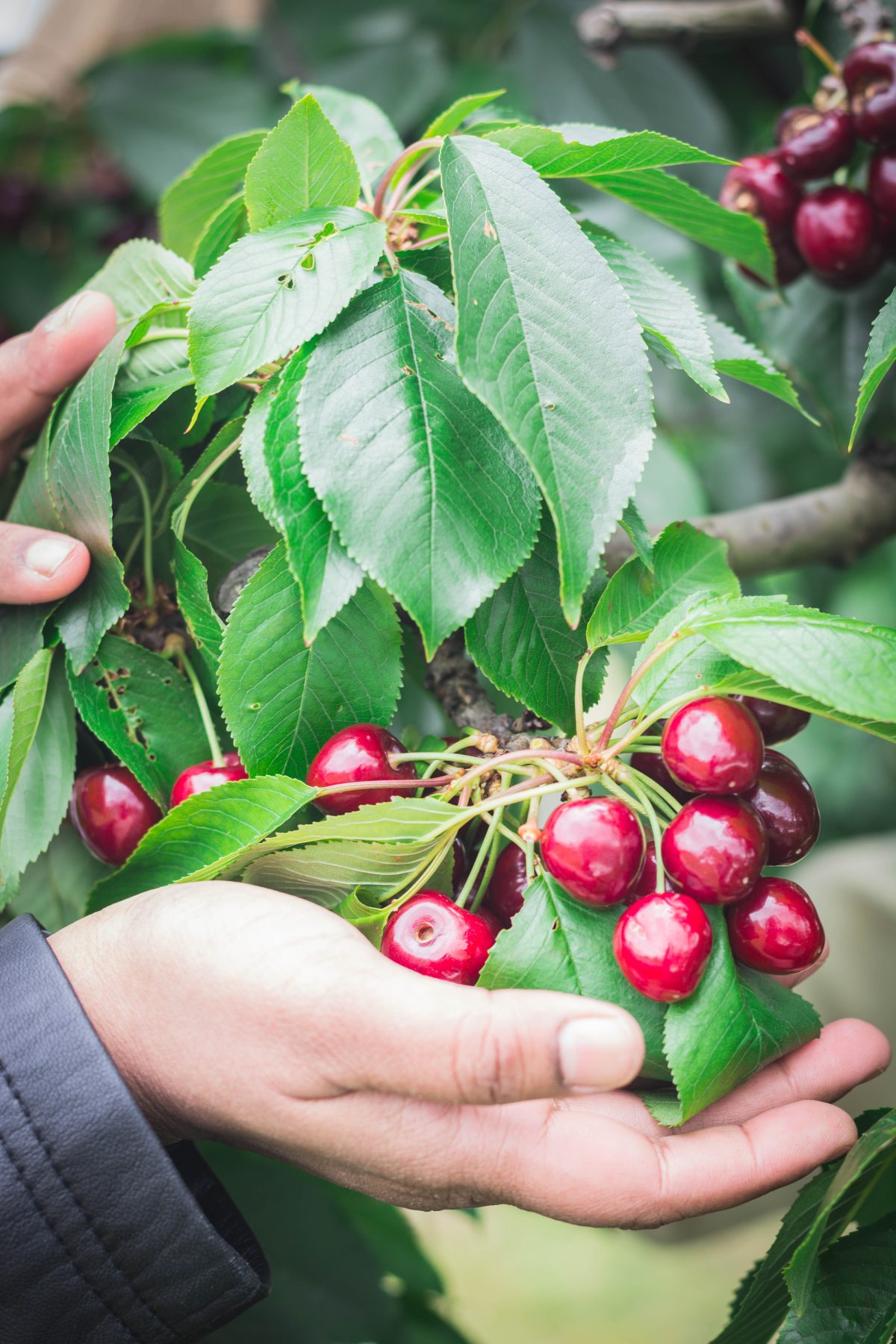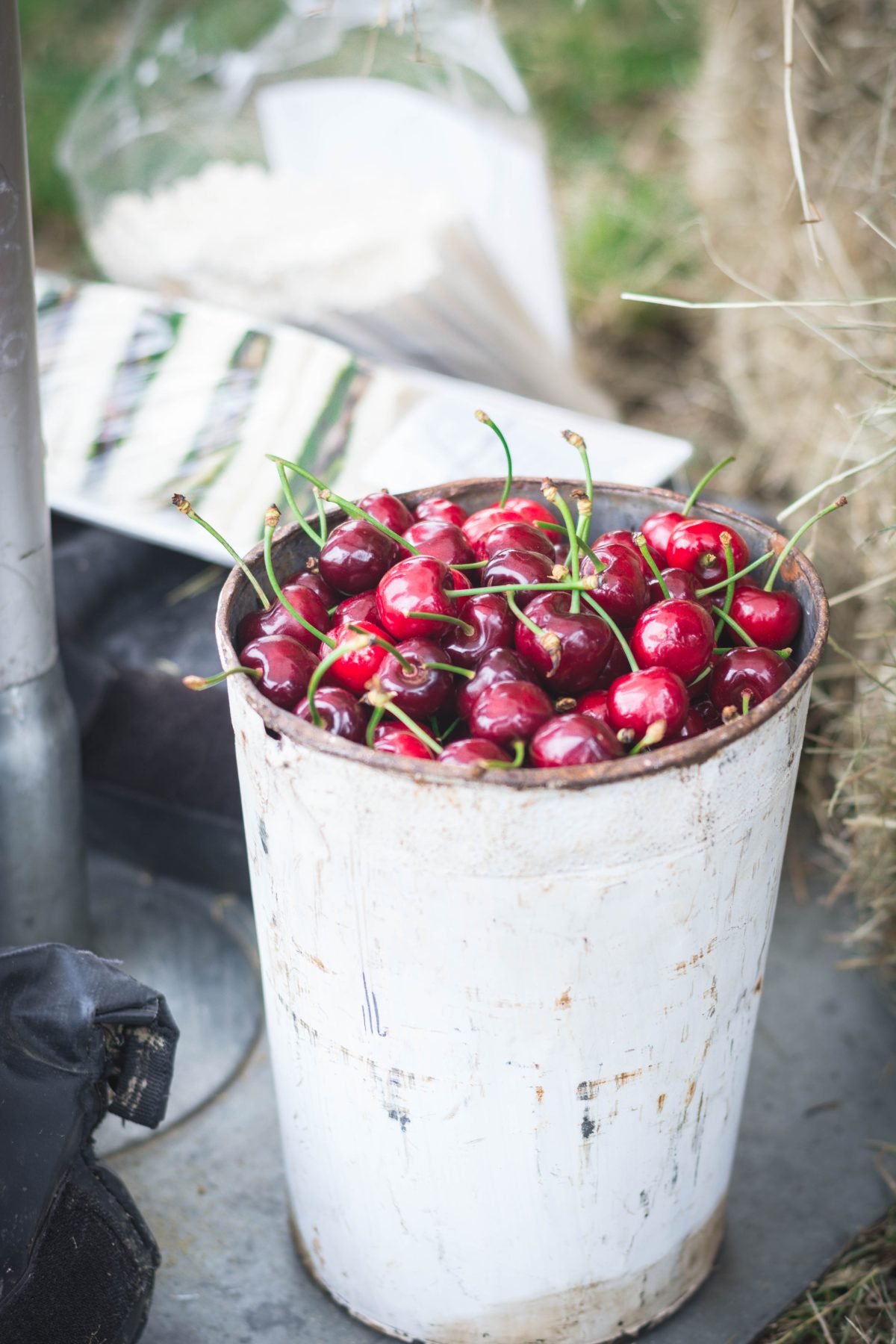 As part of my final collaborative project with ALDI for 2018, I threw an early Christmas party for friends and family last week. Took the whole roasted ham/turkey route this year with plenty of help from ALDI's premium Christmas range.

On my Christmas table were;
Premium triple smoked leg ham portion (glazed with orange juice, maple syrup, honey, Dijon mustard, cinnamon, all spice and dried ginger.
Stuffed turkey breast roast (with cranberries and apple)
Pan fried scallops with herb butter (sprinkled with dukkah)
Potato and cauliflower mash
Roasted baby potatoes (with garlic and rosemary)
Grilled Asparagus (with garlic and chilli flakes)
Kale Slaw
Rocket, Spinach, Pear Salad (with feta and walnuts)
Cranberries in red wine sauce
There are lots of goodies in store this season so stock up early if you are going to be throwing a Christmas party at home.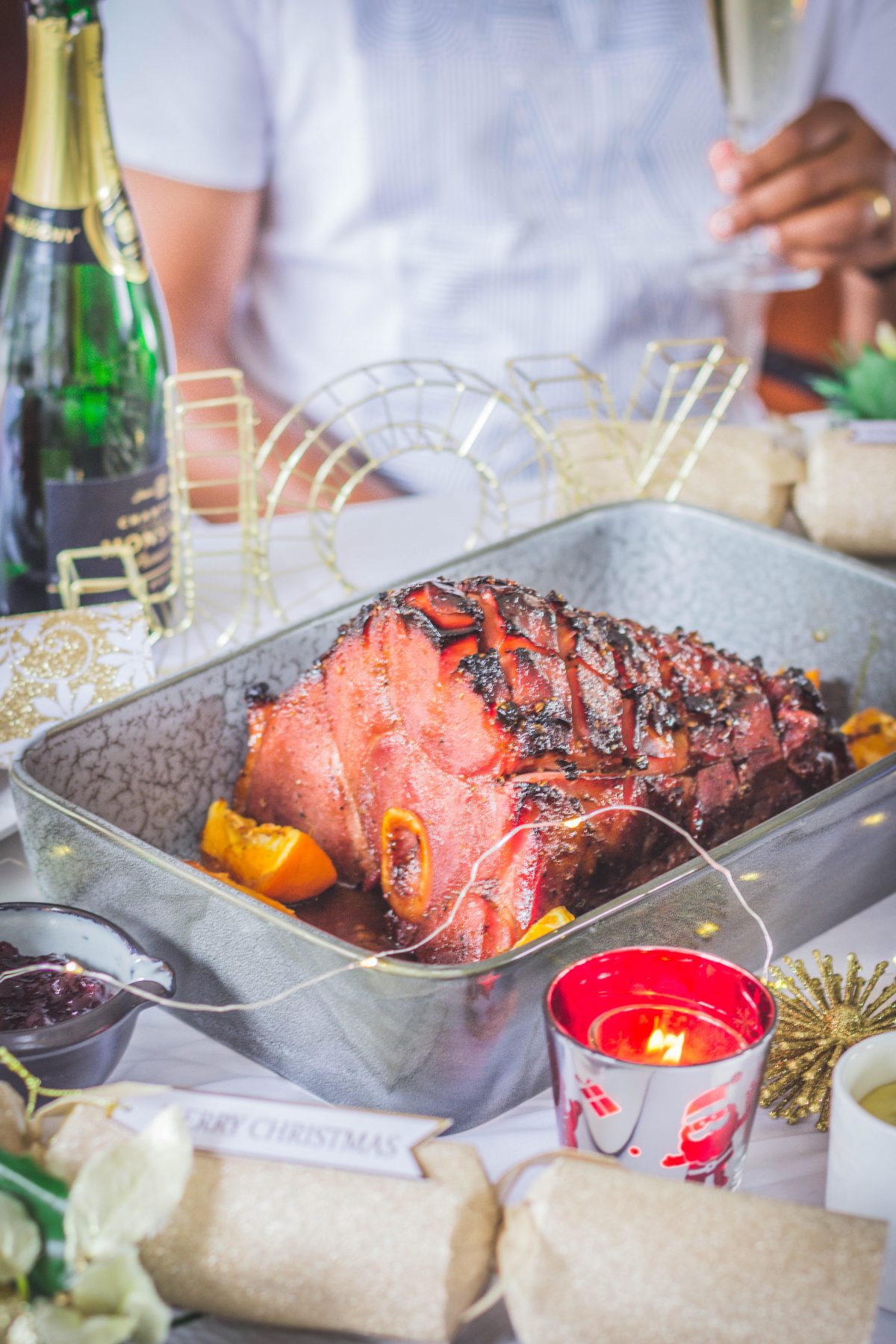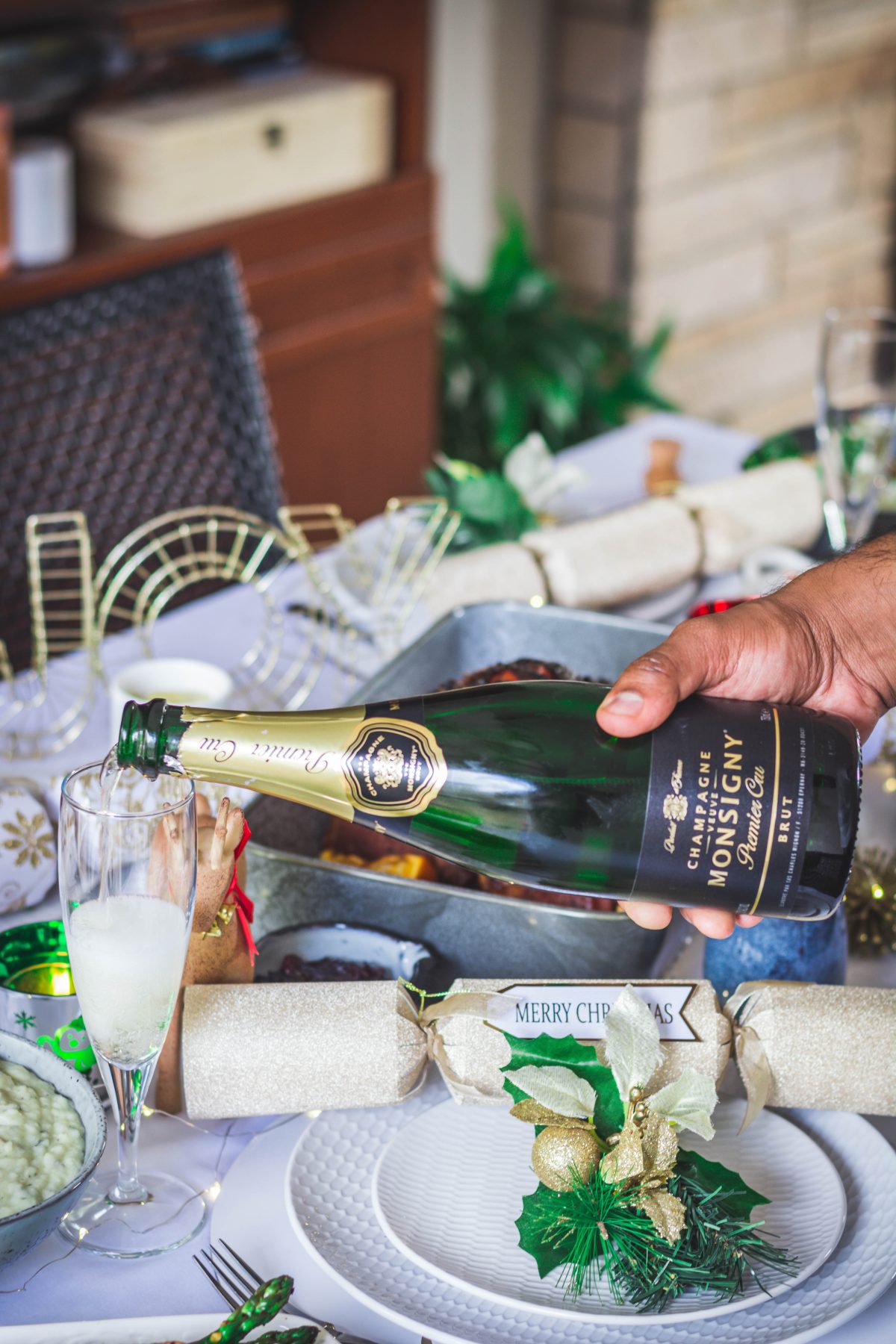 The rocket, spinach, pear salad that I made for our Christmas feast was an excellent side especially for our warmer days and nights. It's so quick to put together, really refreshing from the crunchy pear slices, creamy from the crumbled feta and to finish off, that nutty texture from the walnuts. A beautiful salad that you must definitely try out.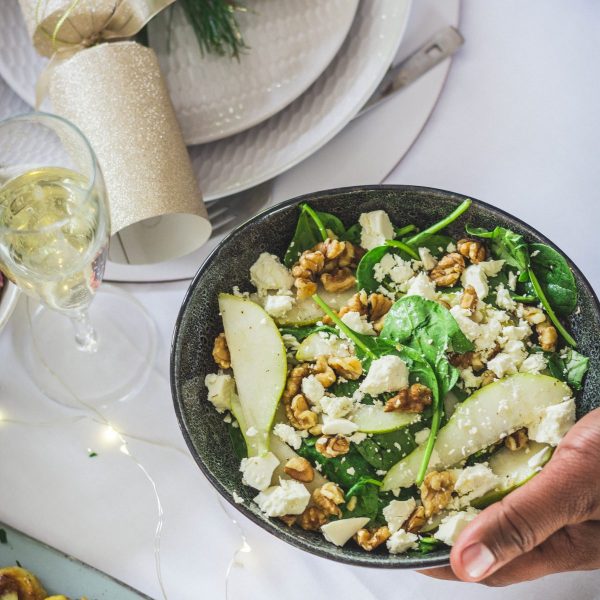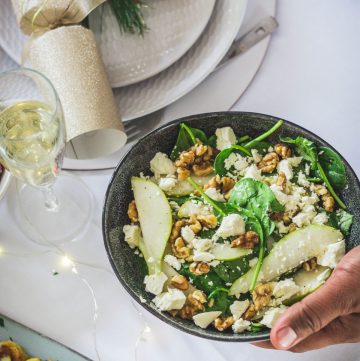 Print Recipe
Rocket, Spinach, Pear Salad
Ingredients
2

cups

baby spinach

2

cups

rocket

1

large green pear; sliced into wedges

50

gms feta

A handful of walnuts

Salt

to season

Freshly crushed black pepper

to season

Extra virgin olive oil

1

tsp

honey

1

tsp

verjuice

or replace with vinegar of choice
Instructions
In a large bowl, add the spinach, rocket and pear slices.

To prepare the dressing, add olive oil, honey, verjuice, salt and pepper to a small container with a lid. Shake vigorously to make an emulsion.

Just before serving, add the dressing and toss the ingredients well.

Top with feta and crushed walnuts.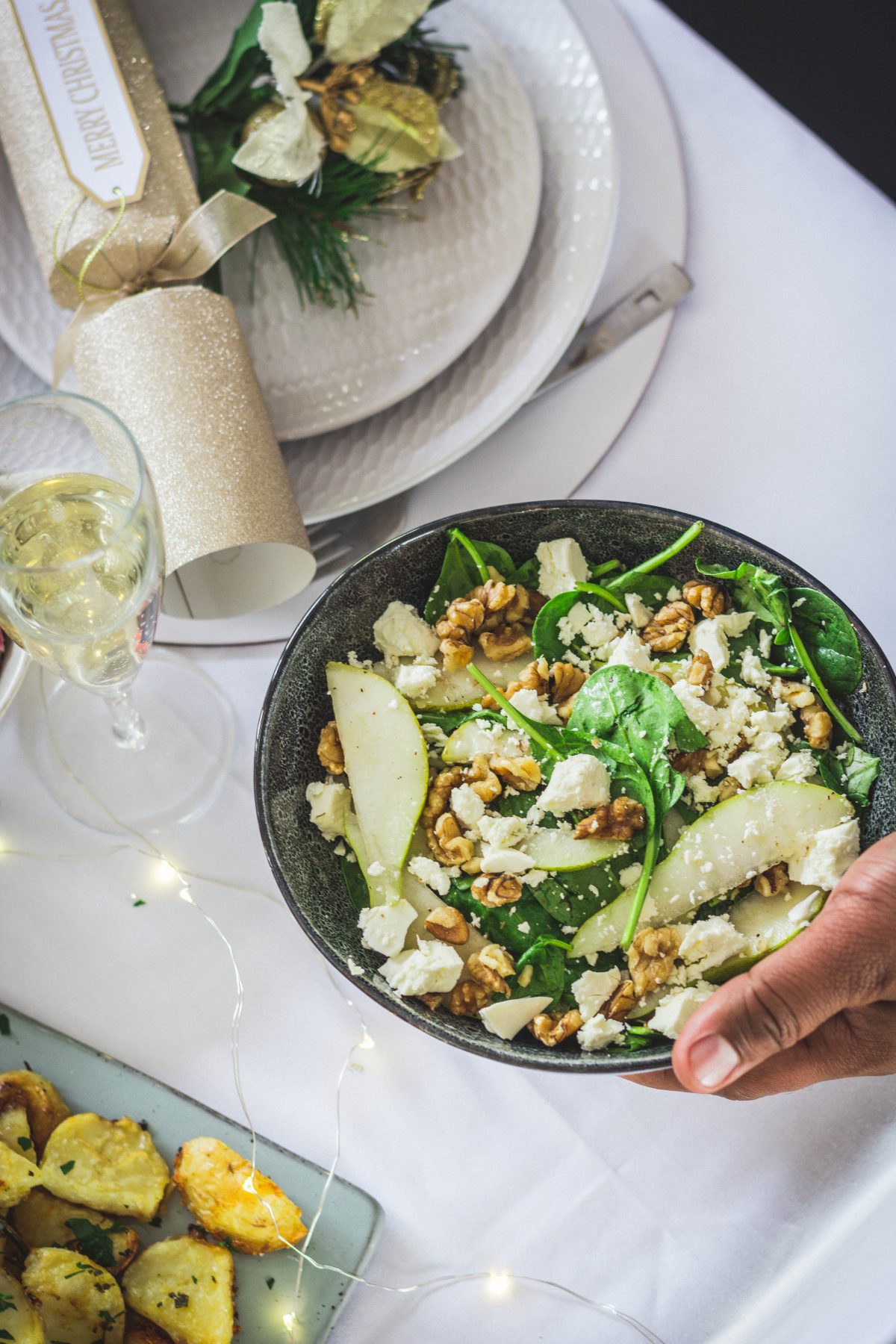 Other favourites for November:

These salad servers from Country Road with the brass finish are so chic.

Love serving ware with a matt finish and these graphite platter set from Aura Home are so understated yet beautiful.

Vintage Santa dinner plates! So nostalgic….

I have a bit of an obsession with wooden crates and storage baskets.

Have you been to the Cellar Door in Ringwood?

These starry brown sugar cookies are so delicious.

This Japanese potato salad will be a fabulous replacement to mashed potatoes.

Chocolate and Cranberry Goat's Cheese Truffles. Enough said.

How delicious are these meatballs!

Mozzarella and Jalapeno Croquettes – always a hit at my parties.

The best homemade chocolate fudge

This passion fruit and mint cooler is just perfect for our warm days.