The word 'organic' is often associated with being trendy, modern etc…. but we often forget that 'organic' is how our forefathers ate.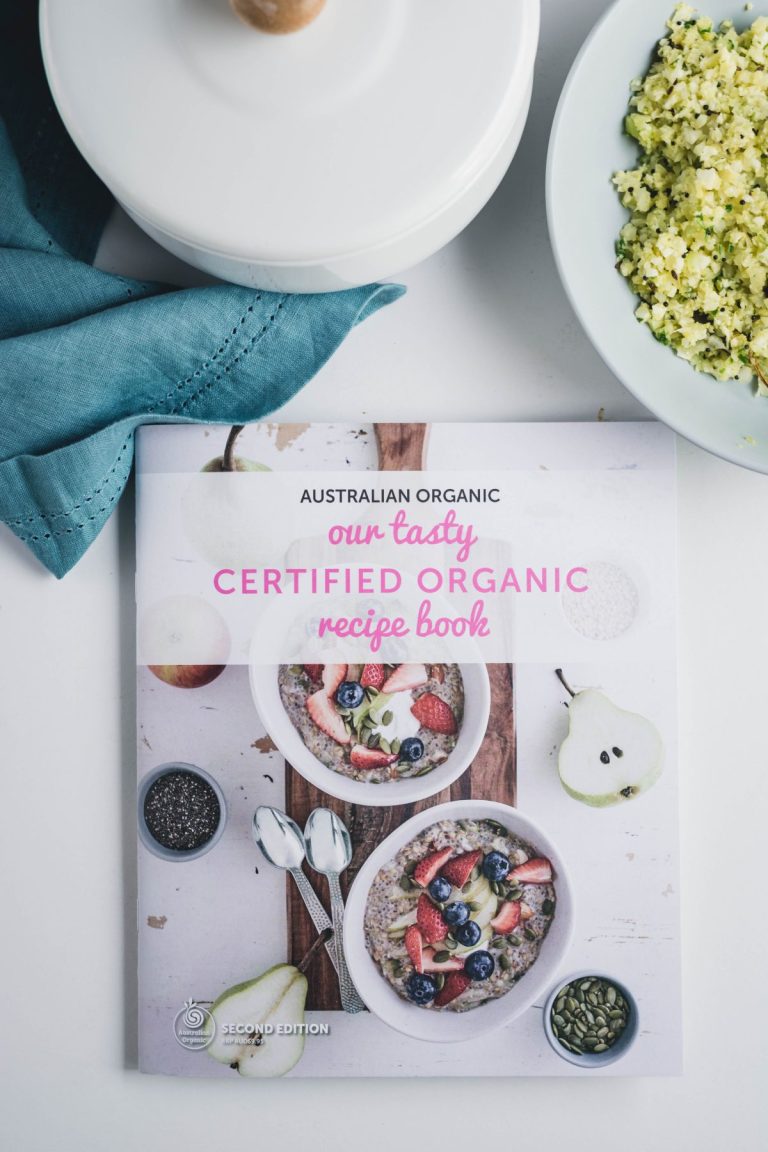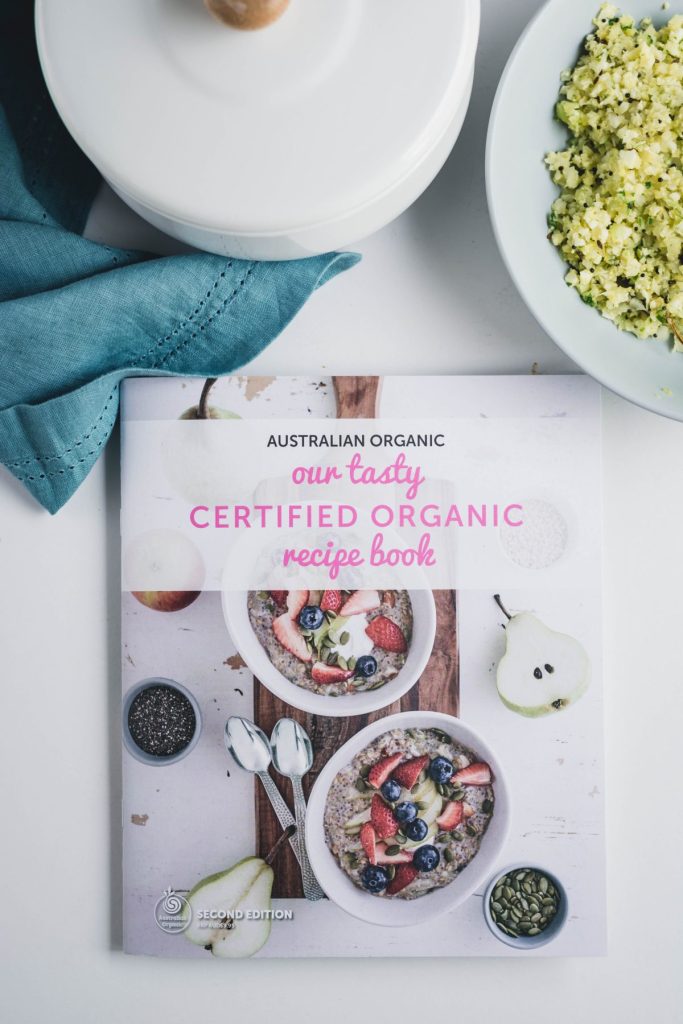 The rampant commercialization and globalization has led to an increased use of chemical fertilizers, additives etc…. in our everyday food to a level so high that it has led to serious health consequences. It's time we paid more attention to what we ate, where we buy our produce from, how our food is grown and manufactured or we will leave behind a highly toxic planet to our future generations. Not to forget the wide range of diet and lifestyle related diseases that we seem to suffer from these days.
I try and buy organic and local as much as possible. Sometimes it's not practical or available and sometimes the ingredients are higher priced that we have a second thought; after all most of us have a budget to live by. But it's not something impossible either; it just begins with a small effort to be more conscious whenever you shop.
Lack of information or rather, trusted information was the biggest challenge I faced when it came to buying organically grown produce or ingredients. During my research, I came across Australian Organic Limited (AOL), a not-for-profit member owned organization established in 1987.
"Australian Organic Limited (AOL) is the leading industry body representing all certifiers and certified operators; and advocates for the betterment growth interests of the certified organic industry by lobbying government and driving awareness."
Through AOL, I was able to learn more about certification, how the organic industry works, brands and companies that specialize in organic produce within Australia etc…. You can also read up on the latest news within the industry on the AOL website or become a member of the Australian Organic community if you wish to be more actively involved.
Recently, I was sent a copy of the Australian Organic Recipe Book (2nd edition) which includes a recipe collection featuring certified organic produce and ingredients. The recipes have been created by chefs and also the AOL ambassadors (2019) – Luke Hines and Elle Halliwell.
What I liked about the Australian Organic Recipe book is the fact that all the recipes are perfect for everyday cooking for all times of the day. It's a small book, not one with hundreds of recipes like most traditional cookbooks. All the information regarding the organic ingredients use is available so that you know which brand to look out for while shopping.
And just to give you an idea of how delicious and easy the recipes are, I am sharing one here – Organic Coconut Beef Curry with Cauliflower Rice.
The organic beef used in this recipe (in the cookbook) is from Sherwood Rd Organic Meats which specializes in certified organic, 100% grass fed lamb, beef and goat. Apart from these, they also sell other organic meat and meat products.
Since their shop is located in Brisbane, I could not buy directly from them but instead bought from my local market vendor who specializes in organic beef. If you are in Brisbane, do check out their stores or you can use any organic beef for this curry.
With my Kerala (South India) roots, a coconut milk based beef curry is a highly regarded one. This particular recipe veers slightly from the traditional one which can be complicated for those who are not familiar with the cuisine.
But this coconut beef curry is super simple and comes together with just a few ingredients and basic spices. And pairing it with cauliflower rice is a brilliant idea.
For those who haven't tried mock cauliflower rice, you must give it a go. Not only does it mimic rice but it is delicious and really healthy too. Instead of the plain version outlined in the book, I used my Tempered Cauliflower rice recipe to pair with this coconut beef curry. Loads more flavour guaranteed!
When you are shopping this weekend, add these ingredients to your list and treat yourself to a delicious, mildly spiced, warm and comforting Organic Coconut Beef Curry.
Tempered Cauliflower Rice, full recipe here.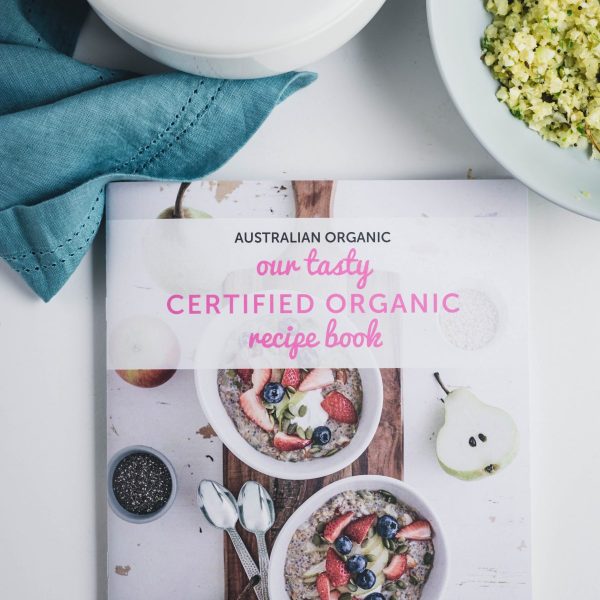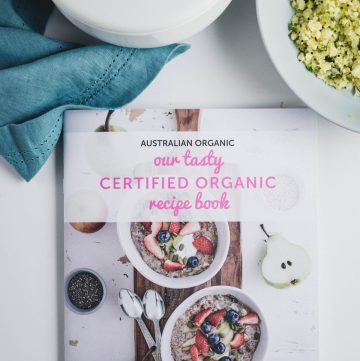 Print Recipe
Coconut Beef Curry with Cauliflower Rice
Ingredients
1

kg

organic beef chuck; cut into cubes

2-3

tbsp

organic coconut oil

1

large onion; finely chopped

3

garlic cloves; crushed

2 ½

tsp

curry powder

2

tsp

coriander powder

½

tsp

turmeric powder

1 ½

tsp

cumin powder

½

tsp

garam masala

1

tsp

chilli powder

adjust to heat preferences

1

tsp

cardamom seeds; crushed

1 ½

tsp

hot paprika

Salt

to season

2

cans coconut milk

270ml each

Fresh coriander sprigs; for garnish

1

fresh chilli; to serve

Fresh lime wedges; to serve
Instructions
In a large, heavy bottom saucepan, heat coconut oil and add the garlic and onions. Sauté till the onions are soft and take on a light brown colour.

Add all the spices and cook on low heat for 1-2 minutes taking care not to burn.

Add the beef pieces, season with salt and cook on medium heat for another 2 minutes.

Add 1 can coconut milk; mix well to combine and bring to a simmer. Lower heat and cook for 30 minutes stirring occasionally.

After 30 minutes, add the second can of coconut milk (or as much as you need depending on how much gravy you prefer) and continue to cook till the beef pieces are tender.

Check seasoning and add the coriander leaves. Mix and remove from heat. Keep for atleast 15 minutes before serving.

Serve with cauliflower rice topped with red chillies and lemon wedges.