This Indian style borlotti beans curry is hearty, nutritious and delicious. What makes this dish a stand out is the use of Dhansak masala, a unique spice blend popular in Parsi cuisine. A deeply satisfying, rich, moreish vegetarian curry that's perfect for the colder months.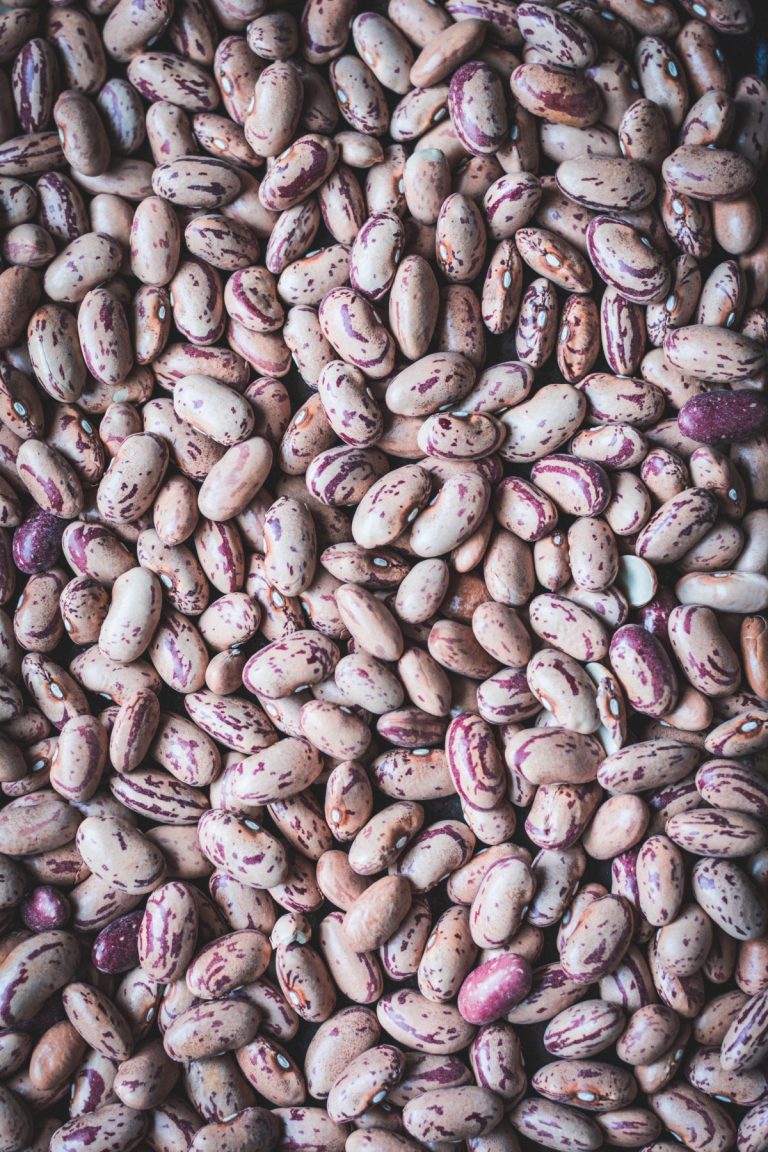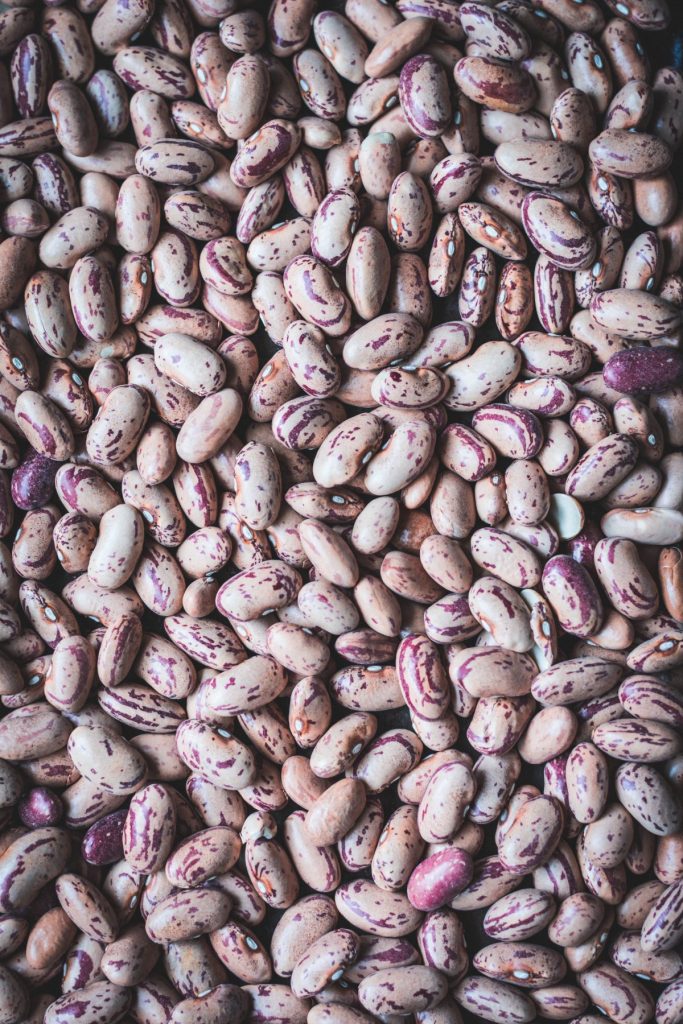 Indian cuisine has the most delicious recipes when it comes to pulses (all kinds including lentils, legumes, dried beans etc…)
This category of ingredients is a staple in almost every household of India, and hence there are zillions of recipes too. The preparation style varies from region to region and sometimes, for the same pulse, there will be different recipes. So that's a lot of variety!
Today's dish, an Indian style beans curry is one I prepare regularly. But it's the first time I am using Borlotti beans for this recipe.
Dried borlotti beans are very commonly used in Italian and Portuguese cuisine. It is also referred to as cranberry beans in US and other countries. Since Italian cuisine is very popular in Melbourne, it's very easy to find borlotti beans in any supermarket and also in delis.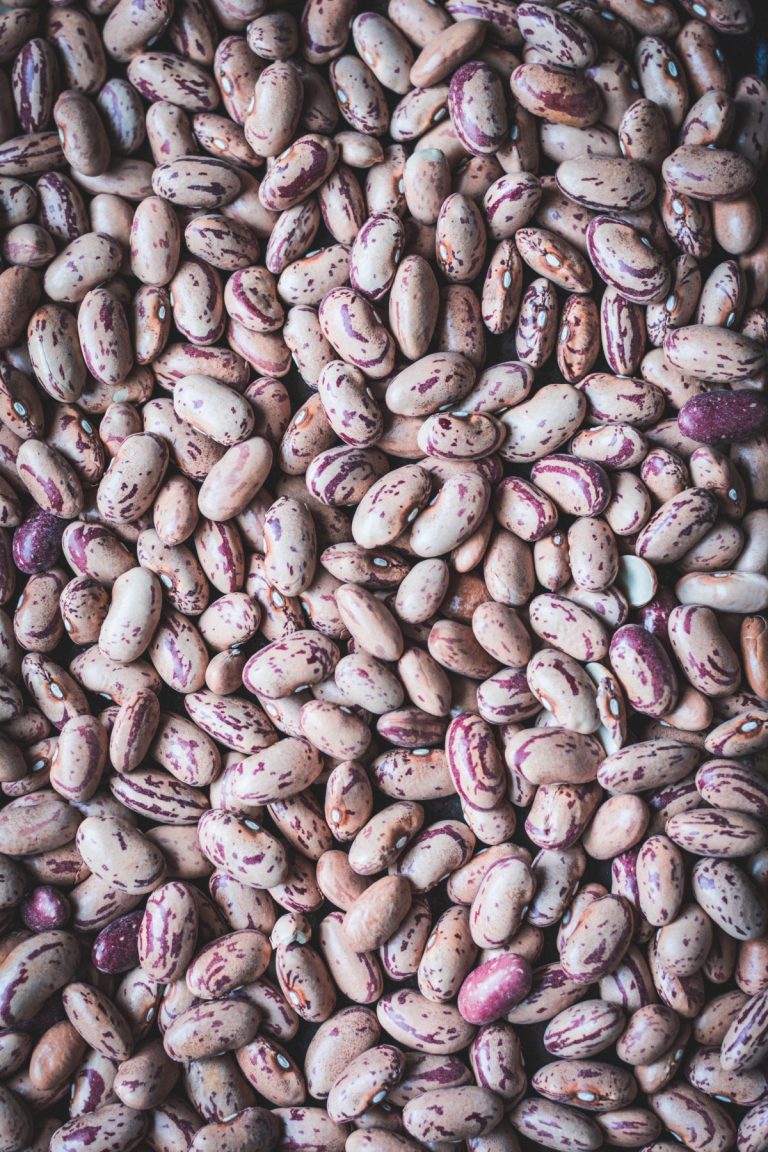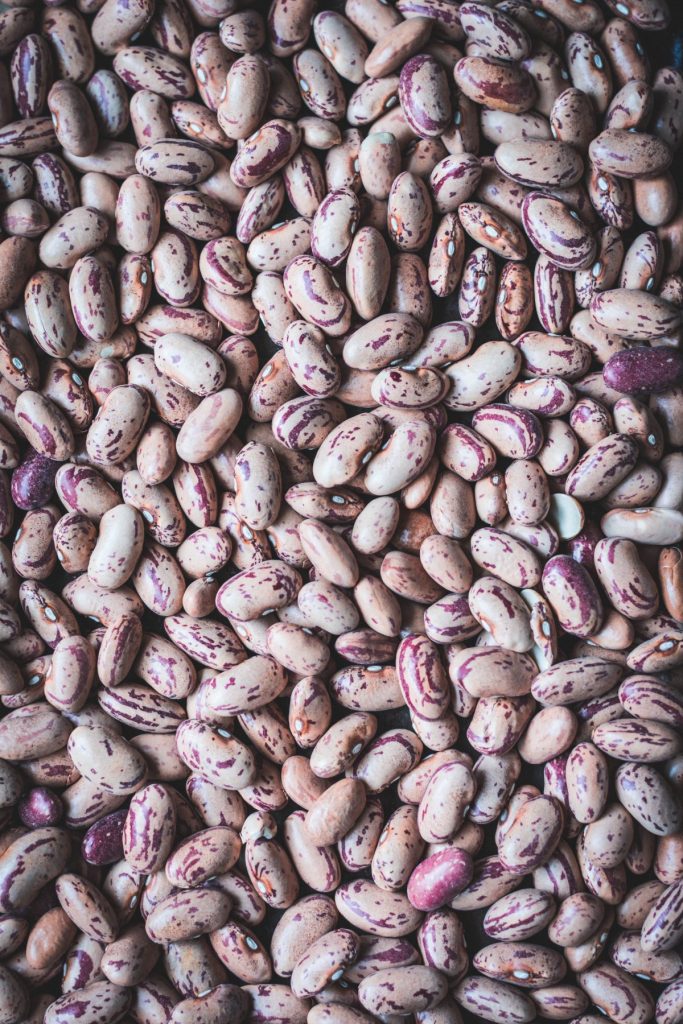 Usually I prepare this curry using red kidney beans, chickpeas, black eyed peas etc…. but recently tried it with the borlotti beans and the result was a really delicious, hearty and comforting curry. And it's the kind of dish that most of us crave in winter. Pair it with some steamed rice, Naan or any Indian bread and you have a lipsmacking meal for the family.
Now looking at the photographs, most Indians would think that this borlotti beans curry looks exactly like Rajma masala. Rajma or red kidney beans is very popular in North India especially in Delhi and surrounding regions and a staple meal in most households is Rajma Chawal (red kidney bean curry served over rice). It's that kind of rustic, everyday dish that reminds most people of home or their mother's cooking.
Even though this dish looks similar in colour, texture and consistency, the flavours are slightly different because borlotti beans have a slightly different texture to red kidney beans. And also this beans curry is prepared using Dhansak masala, a spice blend that's traditionally used to prepare a Parsi style mutton curry called Dhansak. It's such a flavourful blend and quite a versatile one that I love using it in different kinds of curries. Remember the lamb curry with haricot beans that I had posted a while ago, an offbeat adaptation of Dhansak that I made using the same spice blend.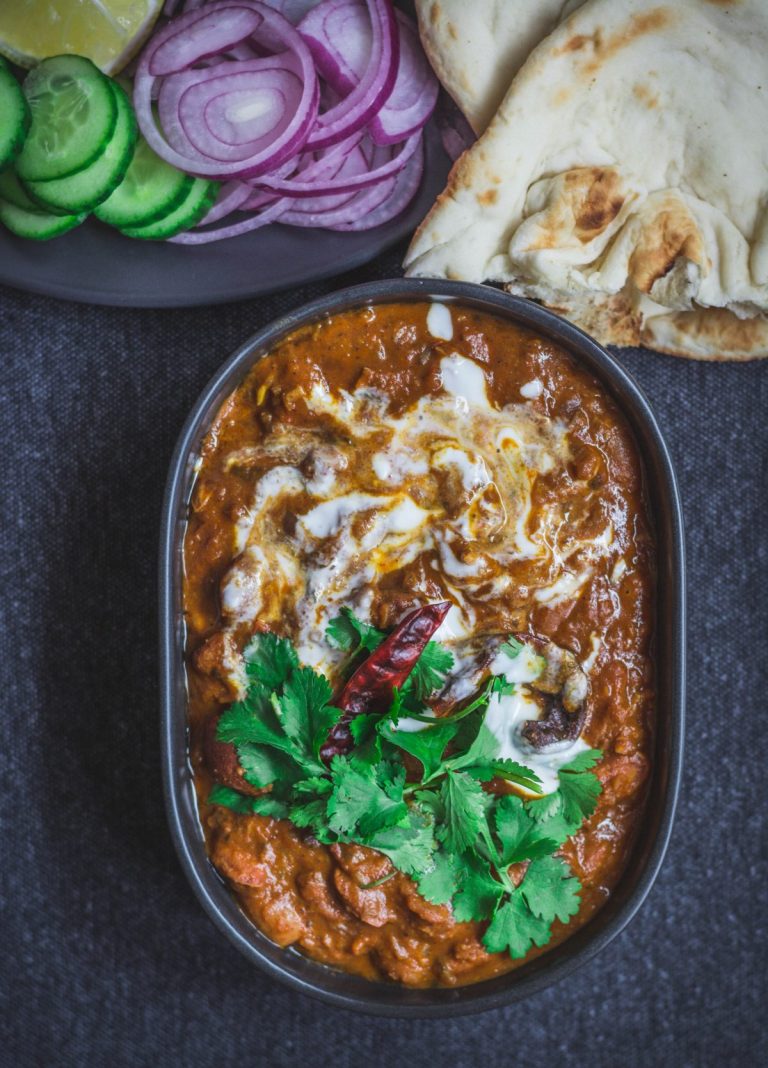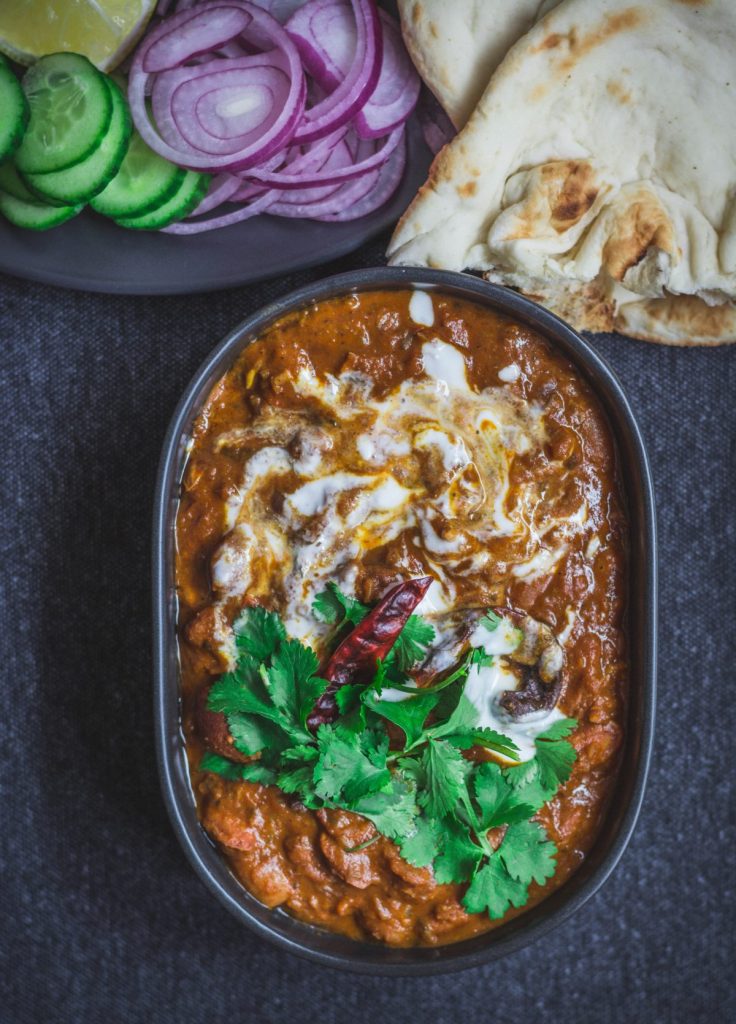 As mentioned earlier, this is a curry I make often with different types of dried beans and pulses but it's one that you can extend to meats and other veggies too (potatoes would work brilliantly in a curry like this).
Soaking the borlotti beans overnight is always advisable as it helps reduce the cooking time drastically especially if you need a quick dinner after a long working day. You may also use a pressure cooker or instant pot for preparing this borlotti beans curry, both of which will fasten the cooking time.
So let's get onto the recipe for this delicious Indian style Borlotti beans curry. And if you try it out, do let me know your feedback…
Note – Dhansak masala recipe can be found here.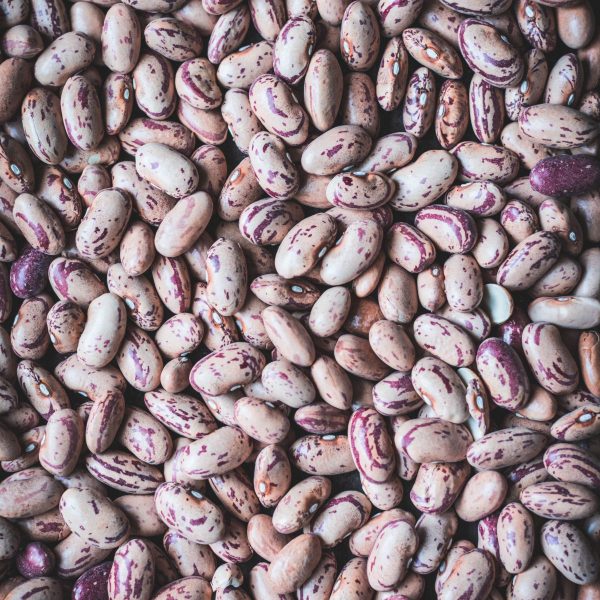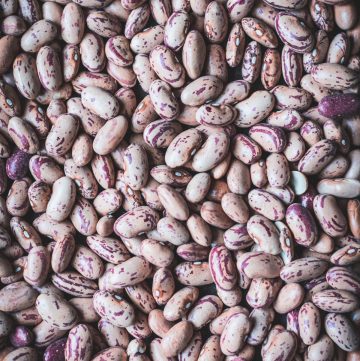 Print Recipe
Indian style Borlotti Beans Curry
Ingredients
1 ½

cups

dried borlotti beans

soaked overnight

3-4

tbsp

vegetable oil

2

dried bay leaf

2

dried red chillies

3

garlic cloves; grated

1

inch

ginger; grated

2

onions; finely chopped

2

medium ripe red tomatoes; finely chopped

1

tsp

tomato paste

½

tsp

turmeric powder

1

tsp

red chilli powder

½

tsp

Kashmiri red chilli powder

2

tsp

coriander powder

1

tsp

Dhansak masala

Salt

to season

¼

tsp

raw sugar

¼

cup

milk

3

tbsp

fresh coriander leaves; finely chopped

2

tbsp

plain yoghurt; to serve

Lemon wedges; to serve
Instructions
Soak the dried beans overnight; wash well the next day and drain.

In a large, heavy bottom pot, heat oil to medium and add the dried bay leaf and red chillies. Then add the grated garlic and ginger; sauté for a few seconds till the rawness of the aromatics goes away (take care not to burn).

Add the onions and sauté till softened and takes on a light brown colour.

Next add the chopped tomatoes and continue to sauté till the tomatoes break down and the whole mixture turns slightly mushy.

Add the tomato paste and mix well to combine.

Next add all the spice powders, sugar and season with salt. Mix well to combine and sauté on low heat till the whole masala comes together and oil starts to leave the sides.

Add the drained beans and mix well to combine and add 2 cups water. Cook till the beans are done (the beans must be slightly mushy yet have a bite).

Taste and season accordingly. Add ¼ cup milk and mix well to combine.

Serve with lemon wedges and yoghurt drizzled on top.