There are a few Indian dishes that have gained global popularity and the Goan prawn curry is one of these. The creamy velvety texture of the mildly spiced coconut gravy with the succulent and juicy prawns appeals to international taste buds unlike some of the traditional Indian dishes which the Western world finds either too spicy or too oily (though for us, it's a perfectly normal dish).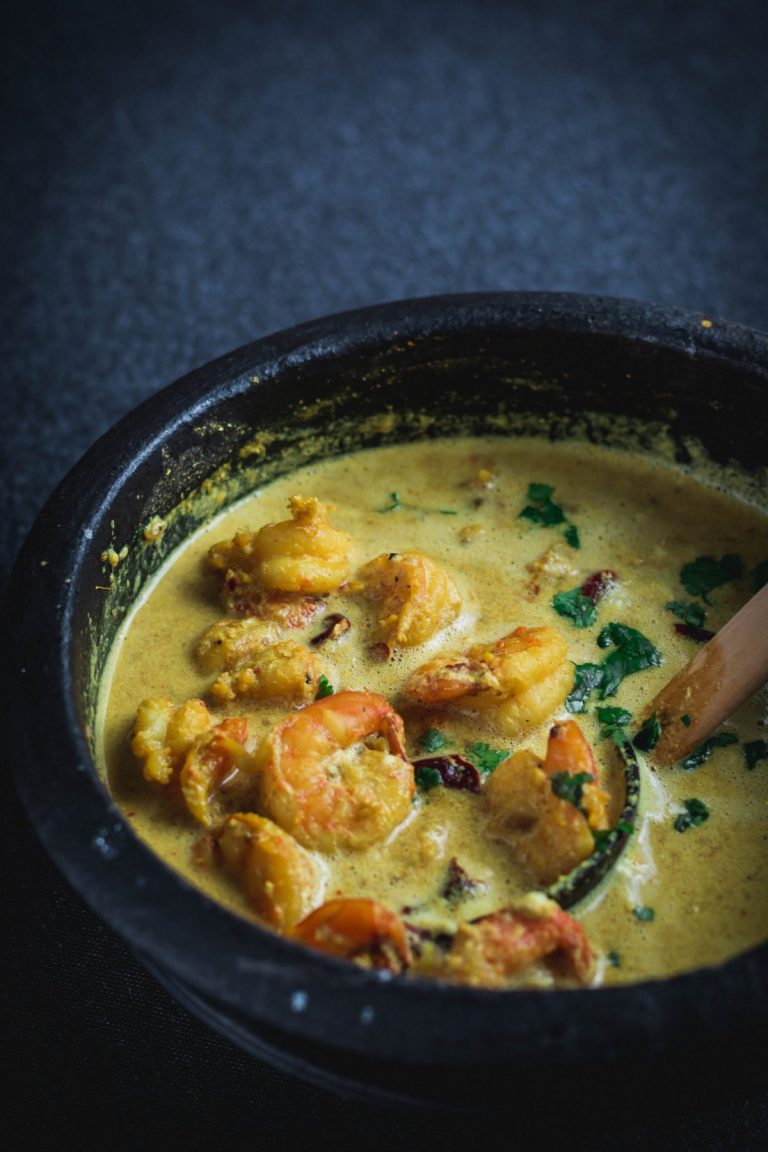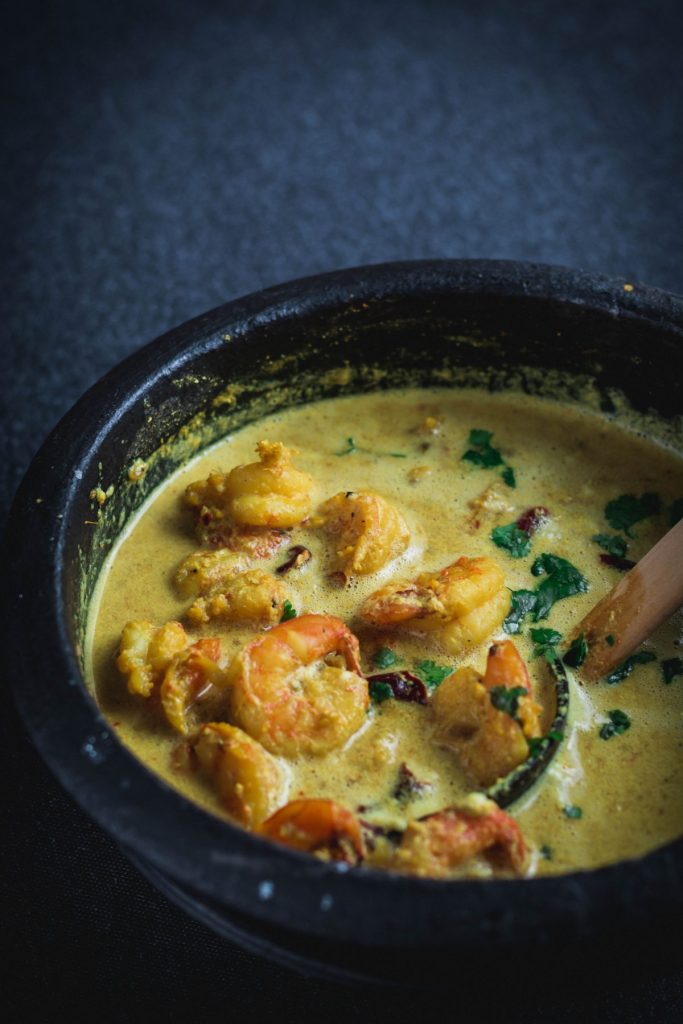 The popularity of this dish has only increased with the enormous growth of Goa as a tourist destination. Paired with steamed white rice (and a glass of beer, if you are on the Goan shores!) this dish is truly yummylicious.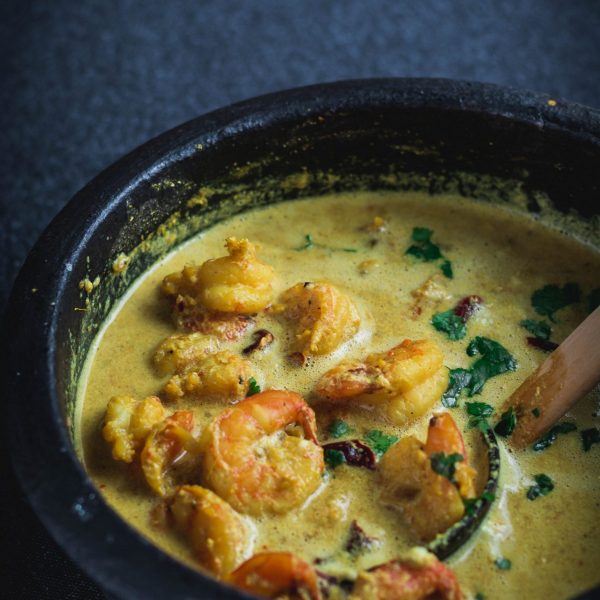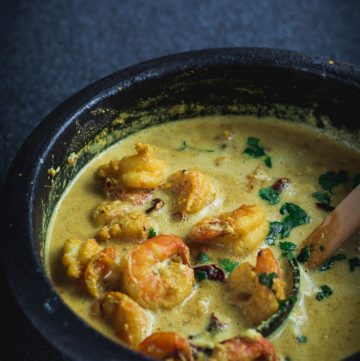 Print Recipe
Goan prawn curry
Ingredients
500

gms large prawns; deshelled and deveined

Salt; to taste

3-4

green chillies; slit lengthwise

1

small onion; finely chopped

1

tbsp

coconut oil

1

cup

fresh coconut milk; thick extract

1

cup

fresh coconut milk; thin extract

½

tsp

coriander seeds

½

tsp

turmeric powder

½

tsp

cumin seeds

2

medium garlic cloves

½

inch

ginger

3

dried red chillies

½

tsp

black peppercorns

1

tbsp

tamarind pulp

Fresh coriander leaves; for garnish
Instructions
Marinate the prawns with salt, chopped green chillies and onion for 15 minutes.

Soak the dried red chillies in warm water for 10 minutes.

Grind coriander seeds, cumin seeds, garlic, dry red chilli, peppercorns, ginger and turmeric powder into a fine paste with very little water.

Add the coconut oil to the marinated prawns and cook on medium heat for 2 minutes.

Next add the ground spice paste and mix well to combine. Also add the thin coconut milk extract (or one 200ml can coconut milk) and tamarind pulp; bring to boil. Lower heat and simmer till the prawns are almost cooked.

Adjust seasoning and add the thick coconut milk extract (or one 200ml coconut milk). Mix well and cook on low heat for another 30 seconds to 1 minutes. If using fresh coconut milk, ensure that the heat is low or else the milk will split.

Garnish with fresh coriander leaves. Allow the curry to sit for atleast 30 minutes before serving.

Best paired with steamed white rice.
Notes
Cooking the dish in an earthenware pot enhances the taste and aroma.
If using canned coconut milk, use 2 x 200ml cans.