Olan is a delicious, light vegetarian dish from Kerala using winter melon and freshly squeezed coconut milk. An integral part of the Onam sadya.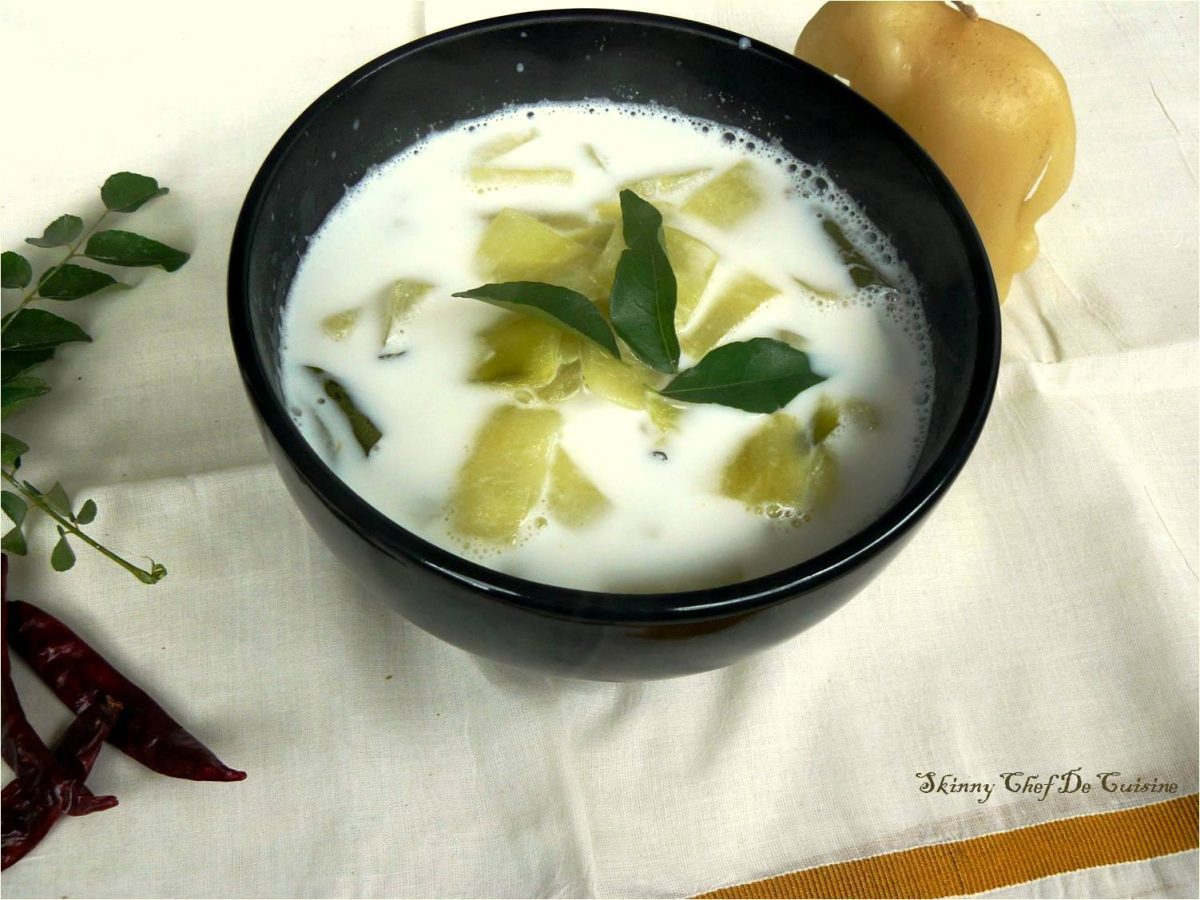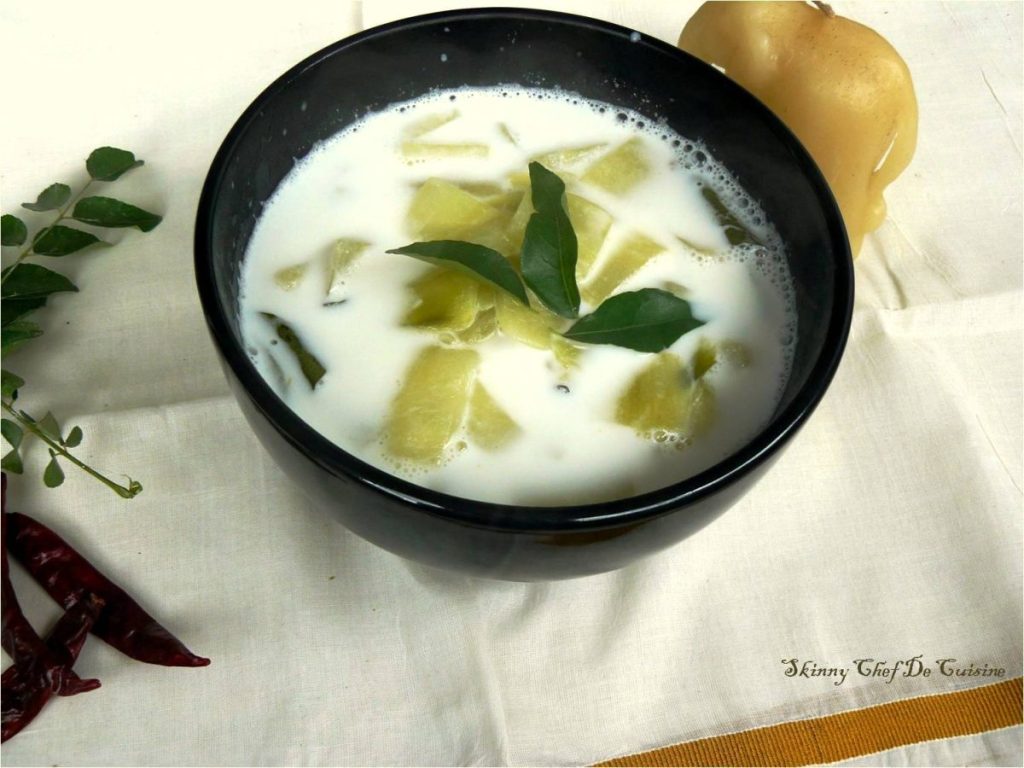 Olan is an inevitable part of every Onam sadhya (feast) and is made traditionally using white gourd or winter melon (kumblanga). But in spite of frantically searching in the farmer's market or Indian stores, I couldn't find this vegetable anywhere. So I decided to use native Australian cucumbers which had no physical resemblance to white gourd but did have taste similarities. (All an effort to get some comfort from the homesickness I feel when I am away from my family on Thiruonam).
This is an extremely easy recipe, one that comes together in no time at all. A delicious camaraderie of sweet creaminess from the coconut milk and the spicy coolness of cucumbers and green chillies.

Note – The recipe has not been tweaked in any way; only the vegetable has been changed not the method. The other variation to Olan is the addition of black-eyed beans/vanpayar. If you want to prepare the traditional version, then use 1 cup of white gourd and ½ cup beans and follow the same recipe.
For more traditional Onam recipes; visit this article.