Work hard and party harder! That's what life looks like at the moment.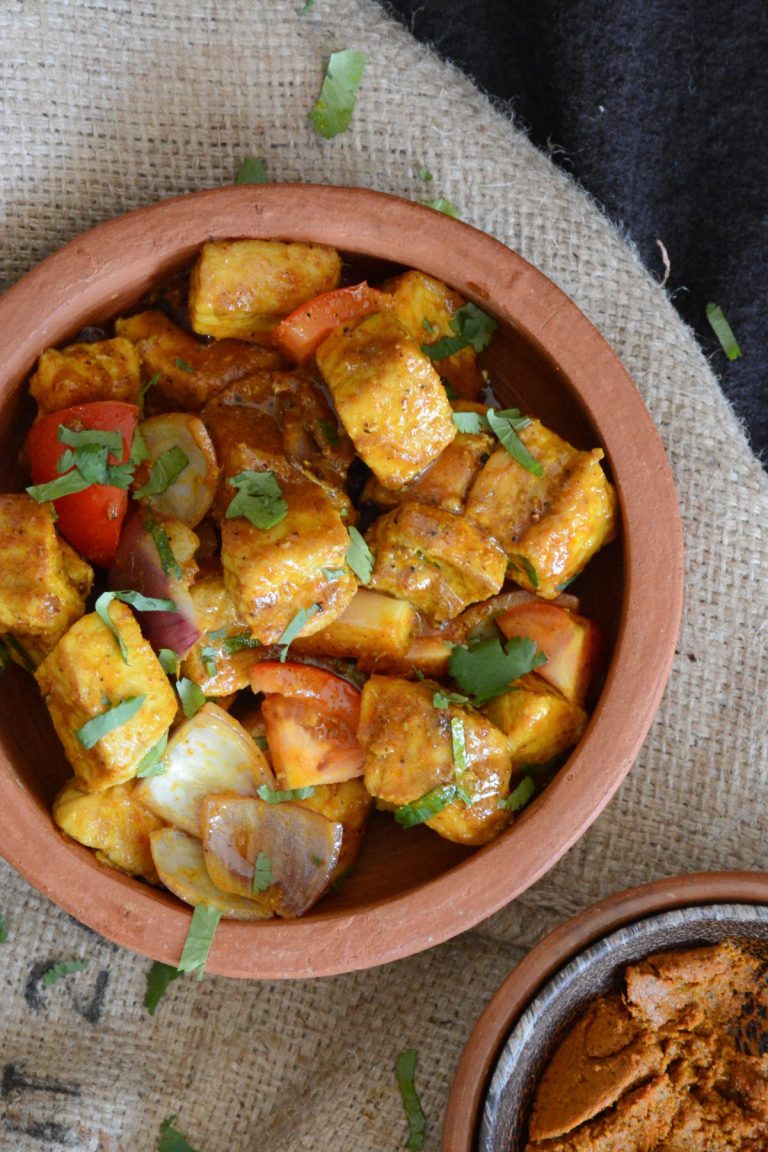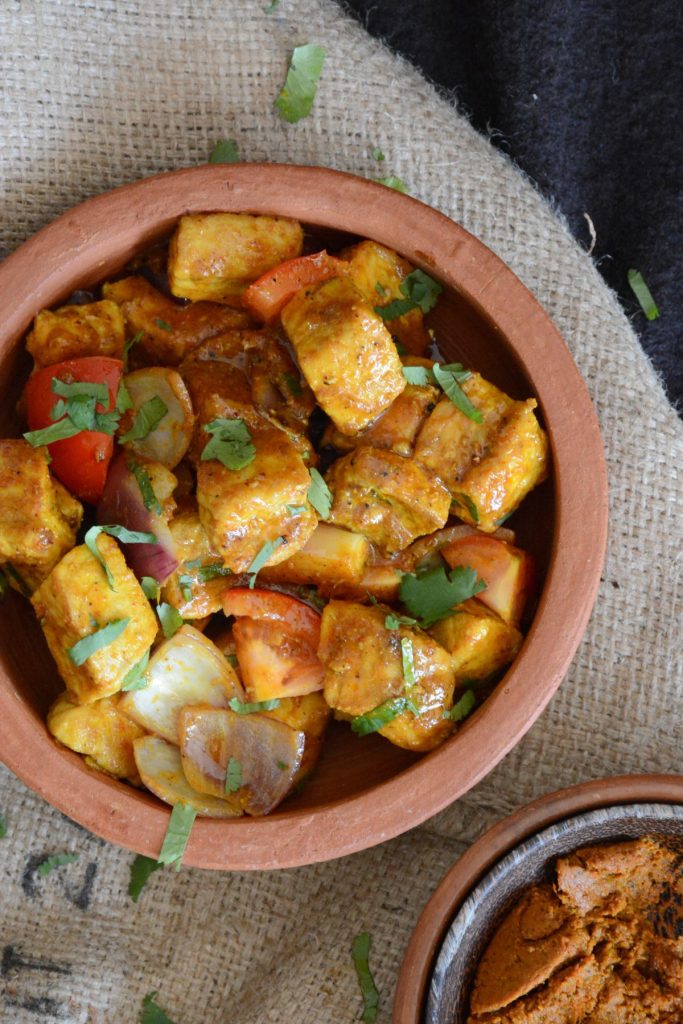 There's plenty of work happening which has to be sorted before the Christmas holidays arrive but most weekends are filled with loads of fun stuff too….buying presents, attending parties, lots of eating out etc….

We are not really a 'traditional' family when it comes to Christmas. While we lived in India, Christmas and New Year meant visiting families and spending time with them. But after we migrated to Australia, we let each year's plan unfold on its own which works out the best for our little family. The only thing constant is our feeling of joy and thanksgiving that He provides and cares for us keeping us together as a family. And that's all we really need in these times of unrest and strife.

By the end of the month, the Christmas tree and lights are going to be up. And soon after, we will begin to add touches of festive spirit and charm to our home. We don't go overboard but you will definitely get the Christmassy spirit every time you walk in. Not to mention the carols which will start playing quite frequently. Again not a tradition, but a practice that we started last year for the benefit of our little one.

Even with food, there are no traditions, whatsoever. There are no Christmas cakes, cookies, roast chickens or anything of the like. There will only be food that we enjoy to eat as a family and food that is prepared with much joy and love for our friends who visit us during this time.

What are your memories and traditions associated with Christmas? If you do not celebrate it from a religious point of view, do you make any other special plans for the holiday?

Getting back to today's recipe, it is time for another seafood dish. I am slowly getting christened as the seafood queen among my friends.

Today's dish draws inspiration from a very traditional spice paste used in Tuticorin. This deliciously aromatic spice paste is often used as a marinade for fried fish and also as a base for seafood curries in the cuisine of the region.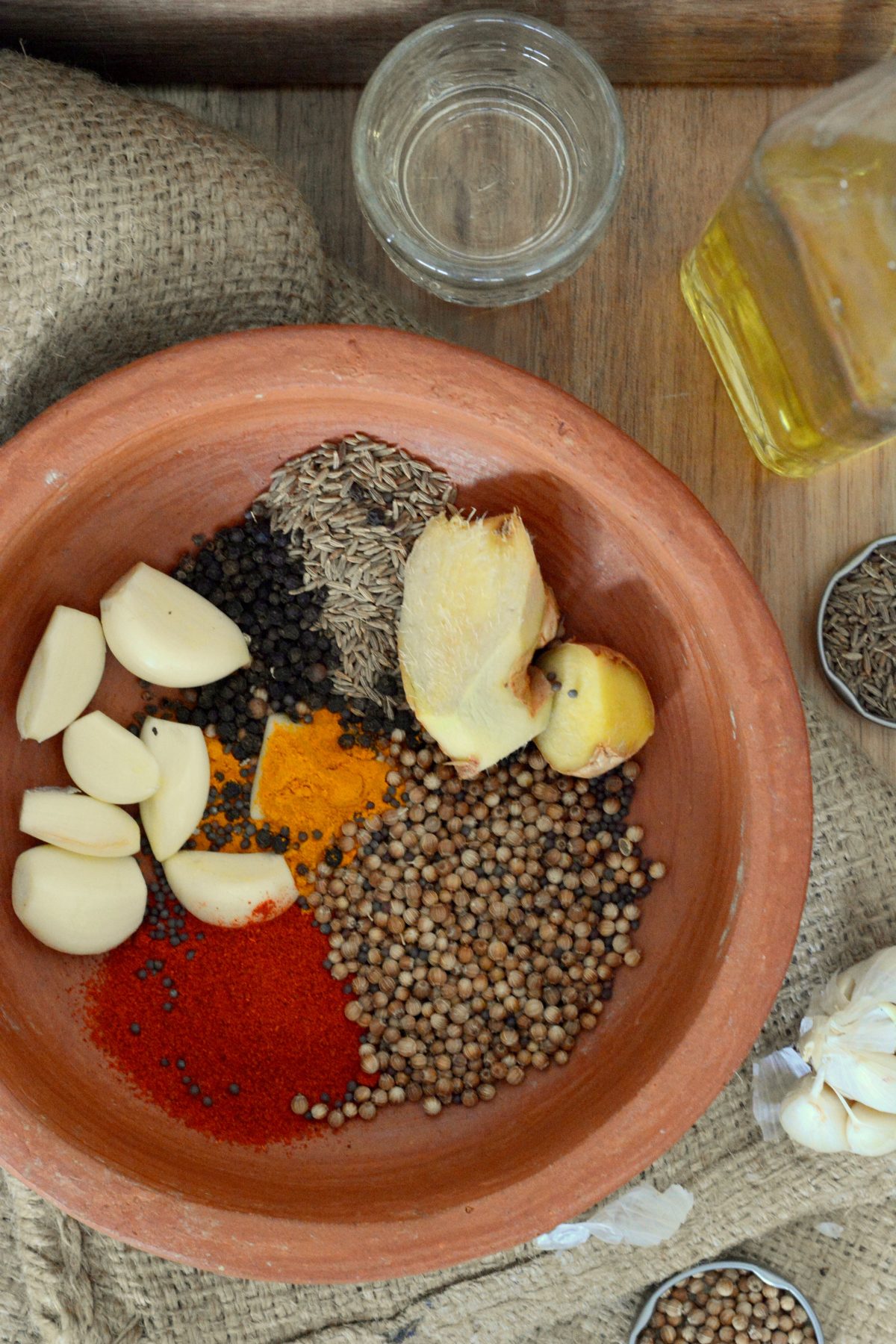 I got the recipe for this spice paste from a fellow foodie who in turn had to coax a local resident to learn how to make this highly aromatic, spicy and vibrant spice paste. But instead of using it in the traditional manner, I decided to go the Asian route of stir fries. So, the shark pieces are first shallow fried and then quickly tossed through the curry paste along with onions and tomatoes resulting in a mouth watering starter dish. A winner if you want to include a seafood dish to your party this year!

And of course, always go the sustainable route while buying shark.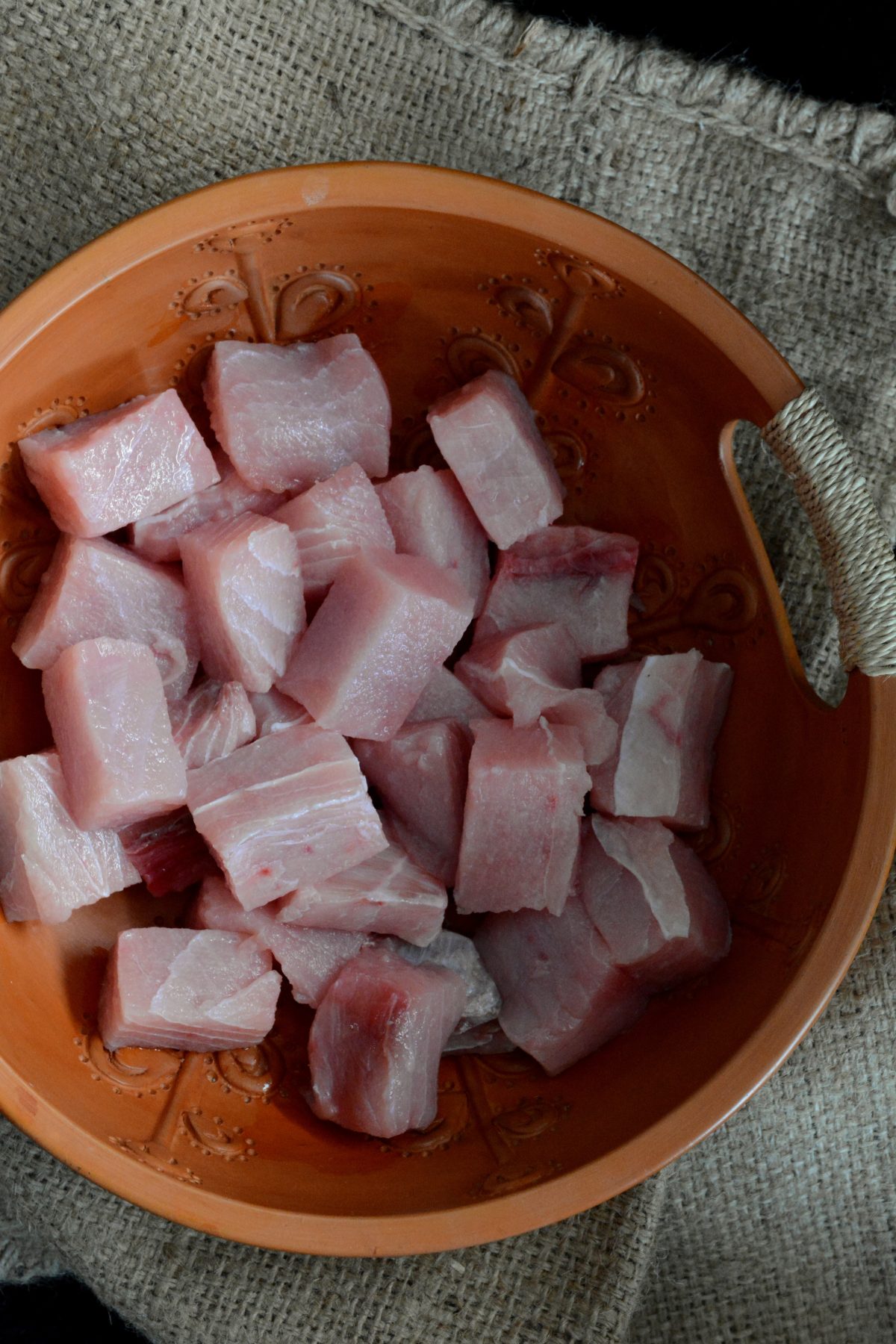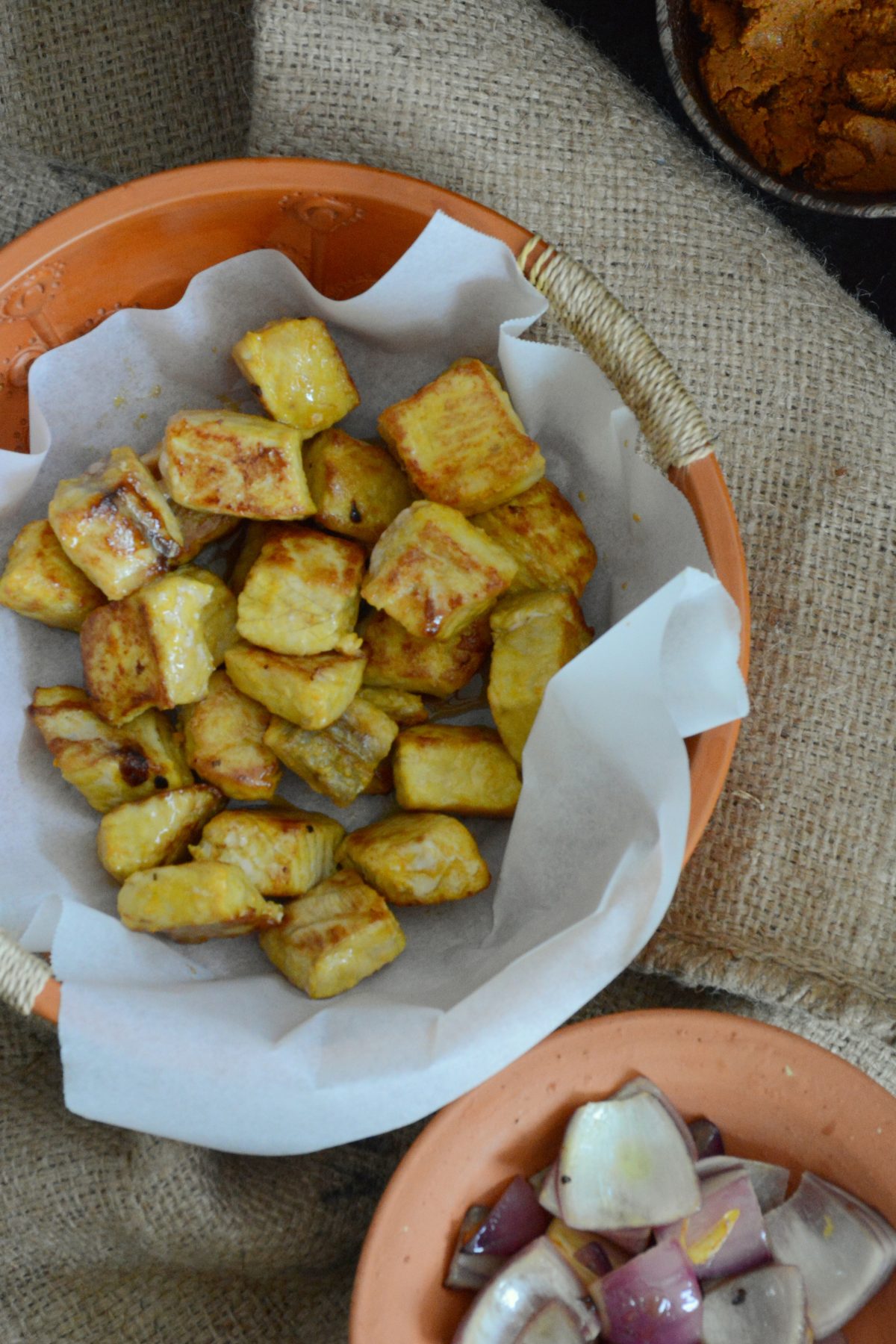 If you do not wish to use shark, feel free to use any fish which has a firm flesh and does not break easily. This recipe would also be a winner with prawns.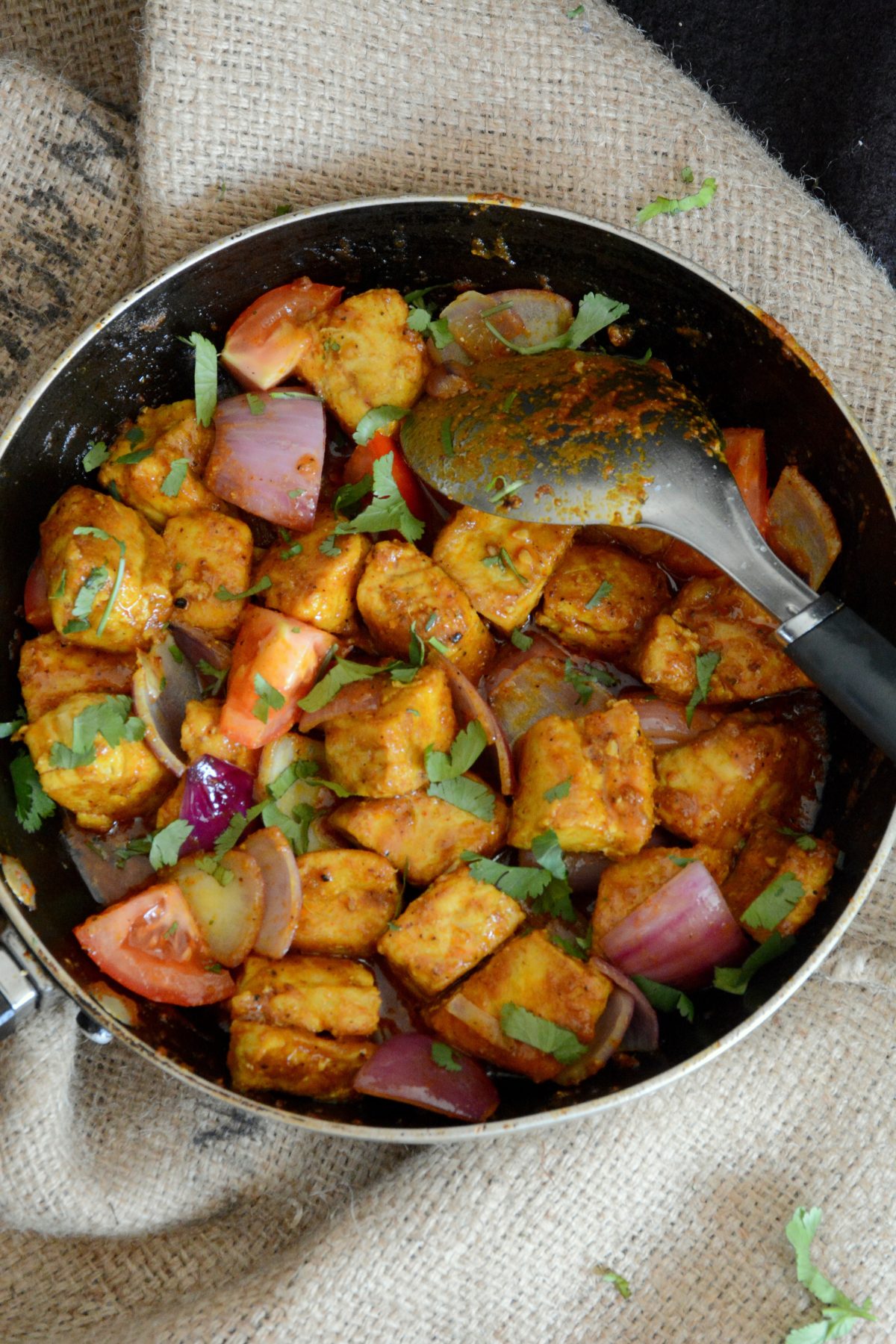 Ingredients:
600 gms shark fillet; cubed into even pieces
¼ tsp turmeric powder
Salt, to season
Vegetable oil
Find the full recipe here……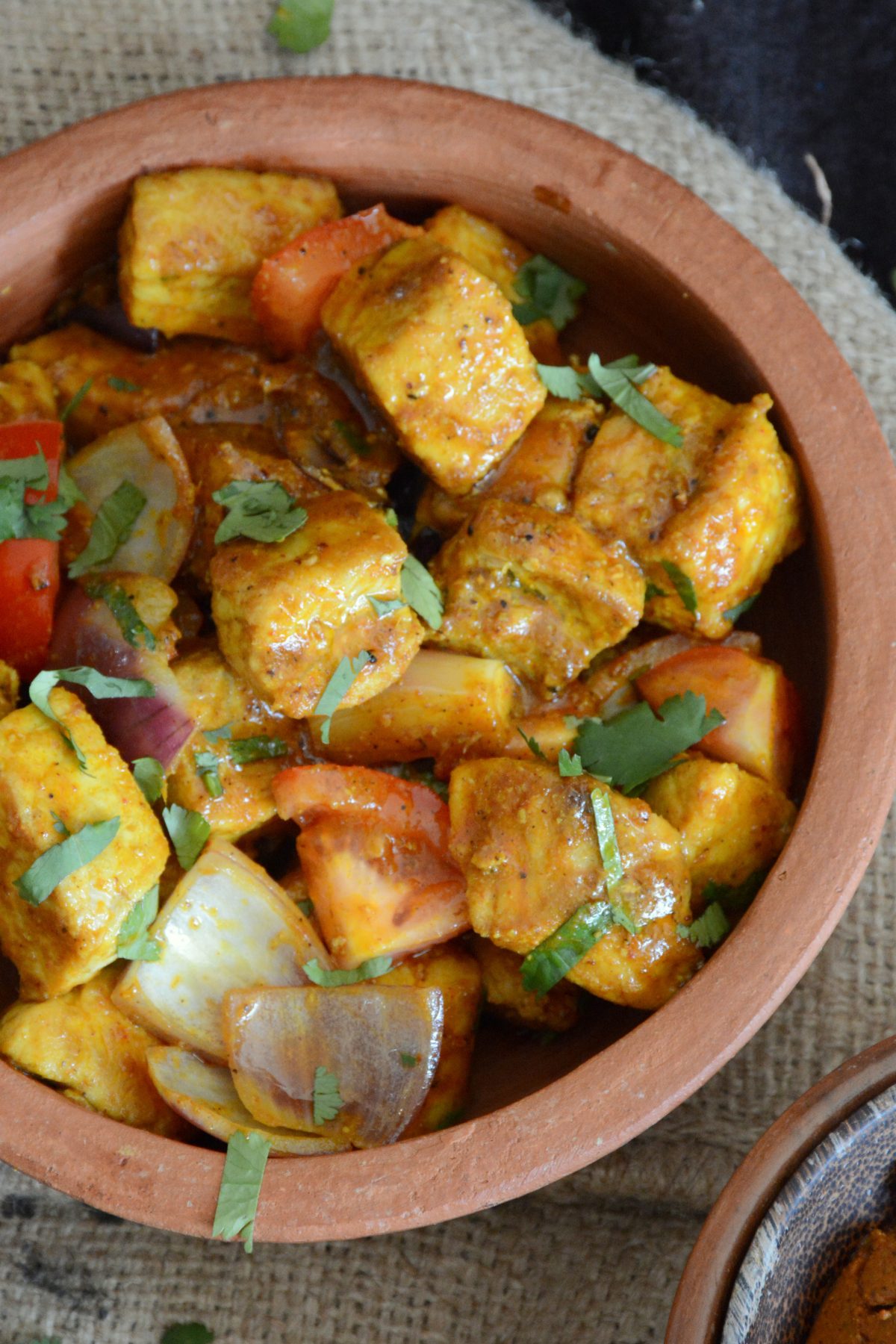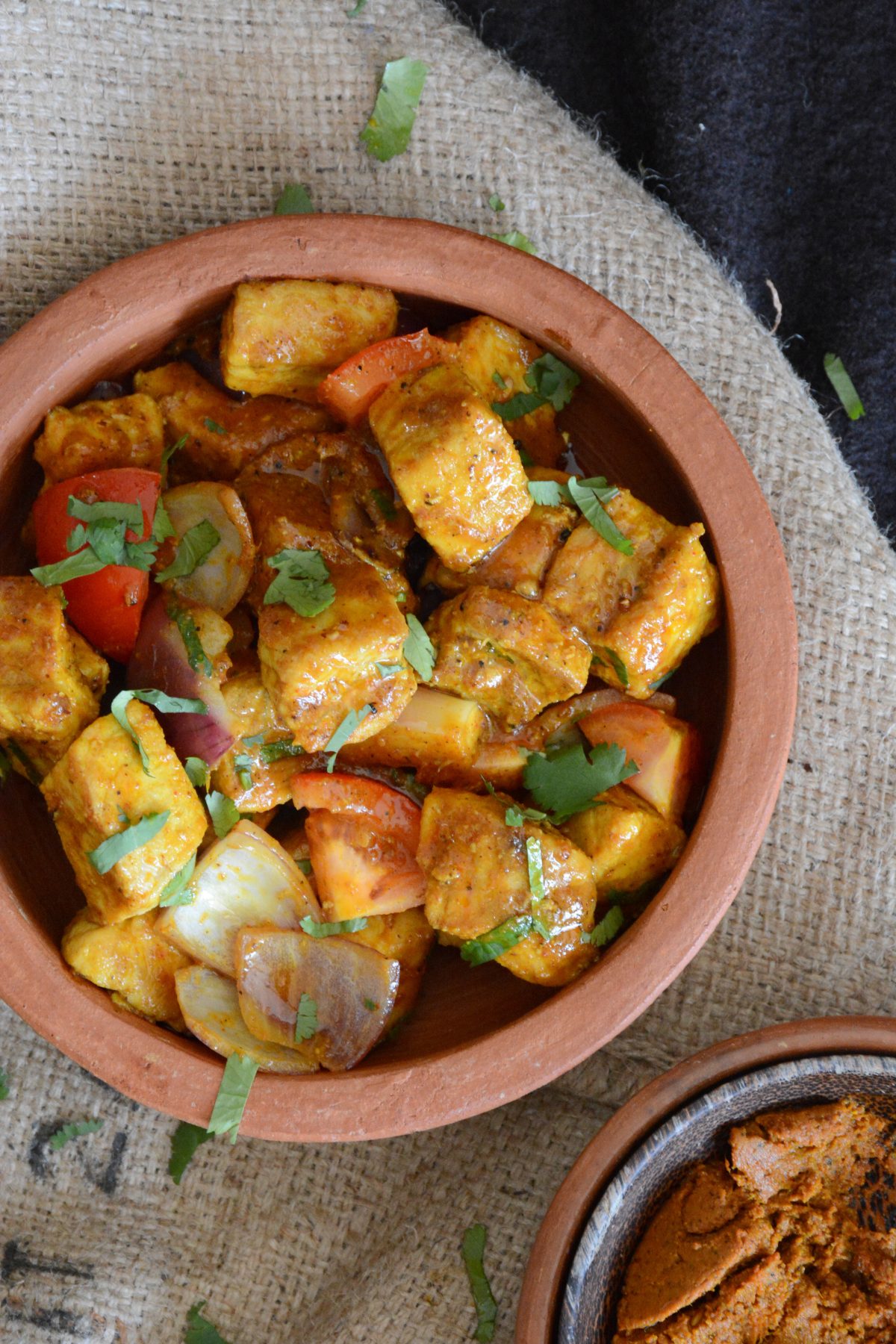 Recipe developed, styled and shot for Supreme Seafood.