Christmas is almost here, isn't it?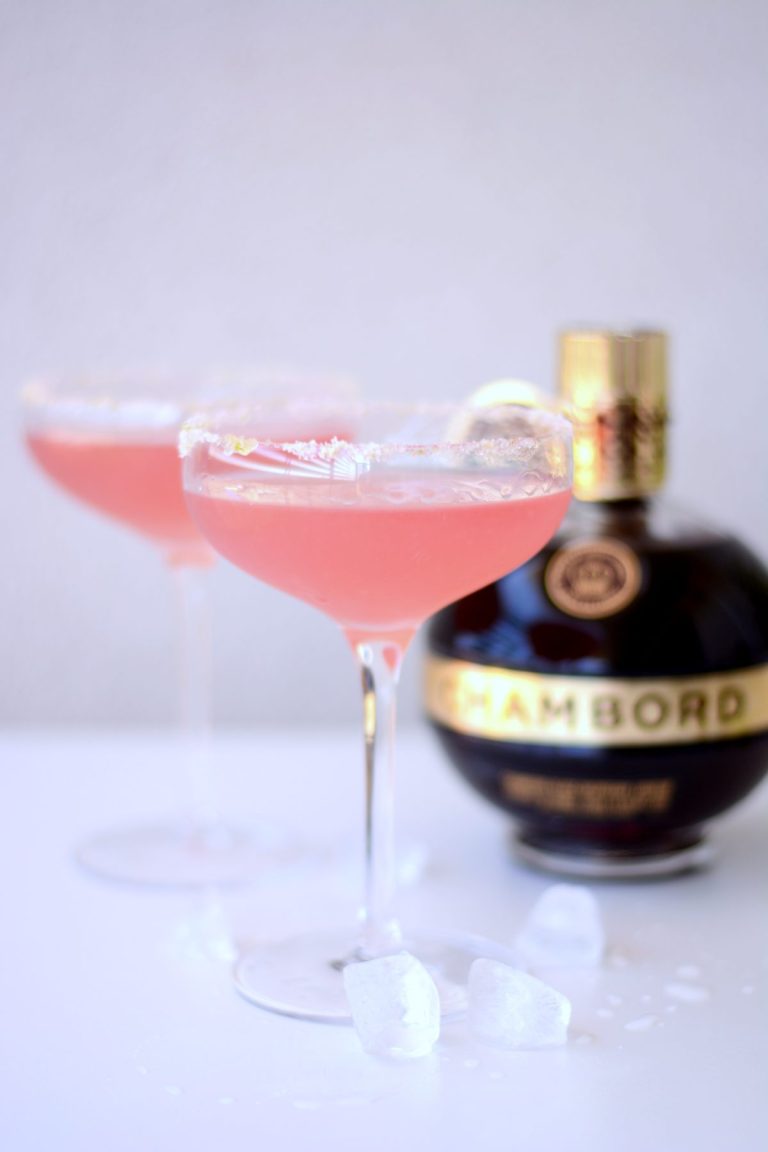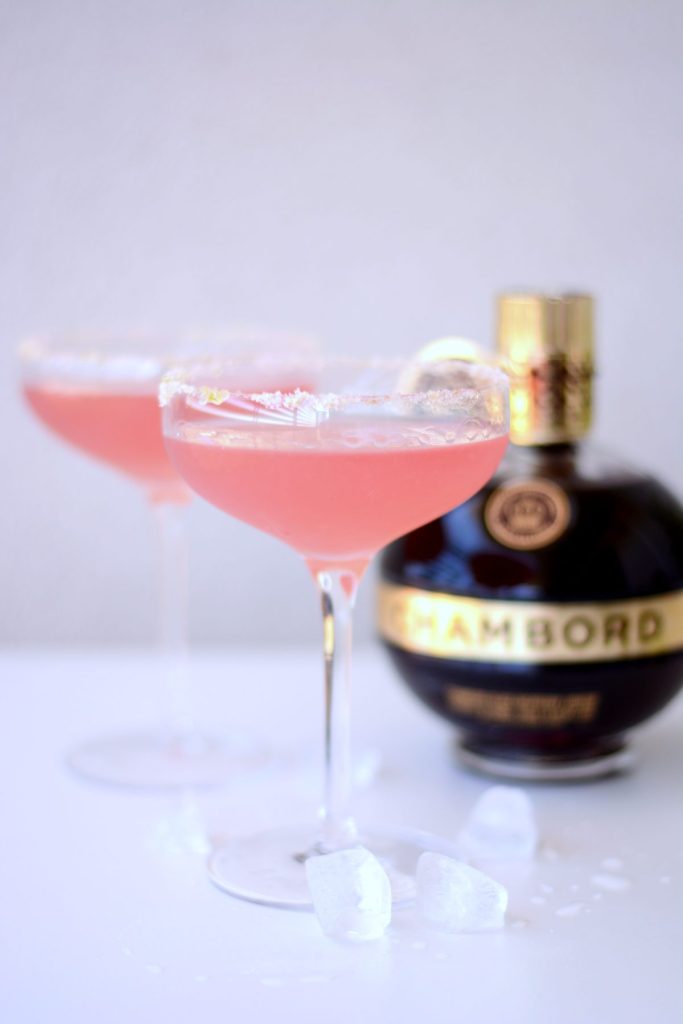 Well, technically there is more than a month but anyone who hosts a Christmas dinner or party would know the pressure and the need to prepare ahead of time. I have not yet decided if it is going to be a Christmas party or a New Year's one that we are doing. We tend to alternate it every year as our anniversary also falls during the New Year's time.

Now I have already started to look for recipes, inspirations and ideas for the party. And the first one I wanted to get sorted was a party cocktail. Believe my luck when I received a bottle of Chambord as part of a work assignment.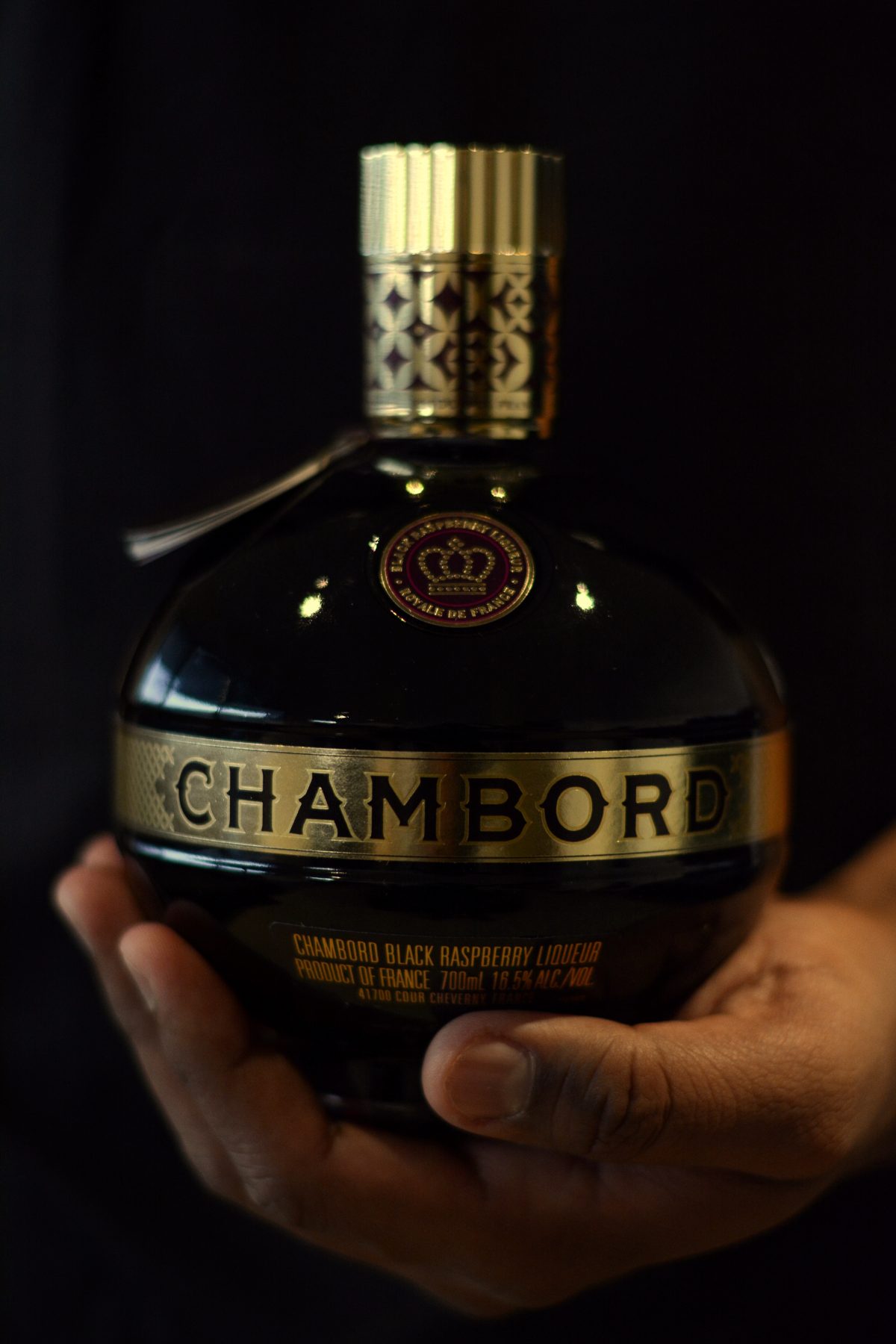 For those who aren't too familiar, Chambord is a black raspberry liqueur that is crafted in a French château in the province of Chambord. The liqueur is a delicious combination of the freshest blackberries and raspberries which are first soaked in French spirits to get an infusion and is then masterfully blended with cognac, vanilla, herbs and other extracts.

I have been wanting to try out this liqueur which comes in a beautiful deep reddish black bottle ever since I first laid eyes on it. But it is slightly on the pricey side and so was reserving the purchase for a celebration time. But as luck would have it, I got this bottle which I am currently carrying around like a baby.

Ok to get back to the recipe, I wanted to make a simple, tried and tested cocktail using Chambord which is also perfect for the warm, summery Christmas that we have down in Australia.

And a margarita seemed to tick all the right boxes. It didn't need many ingredients, is simple to prepare and can be made in large batches relatively easy during a party. Winner!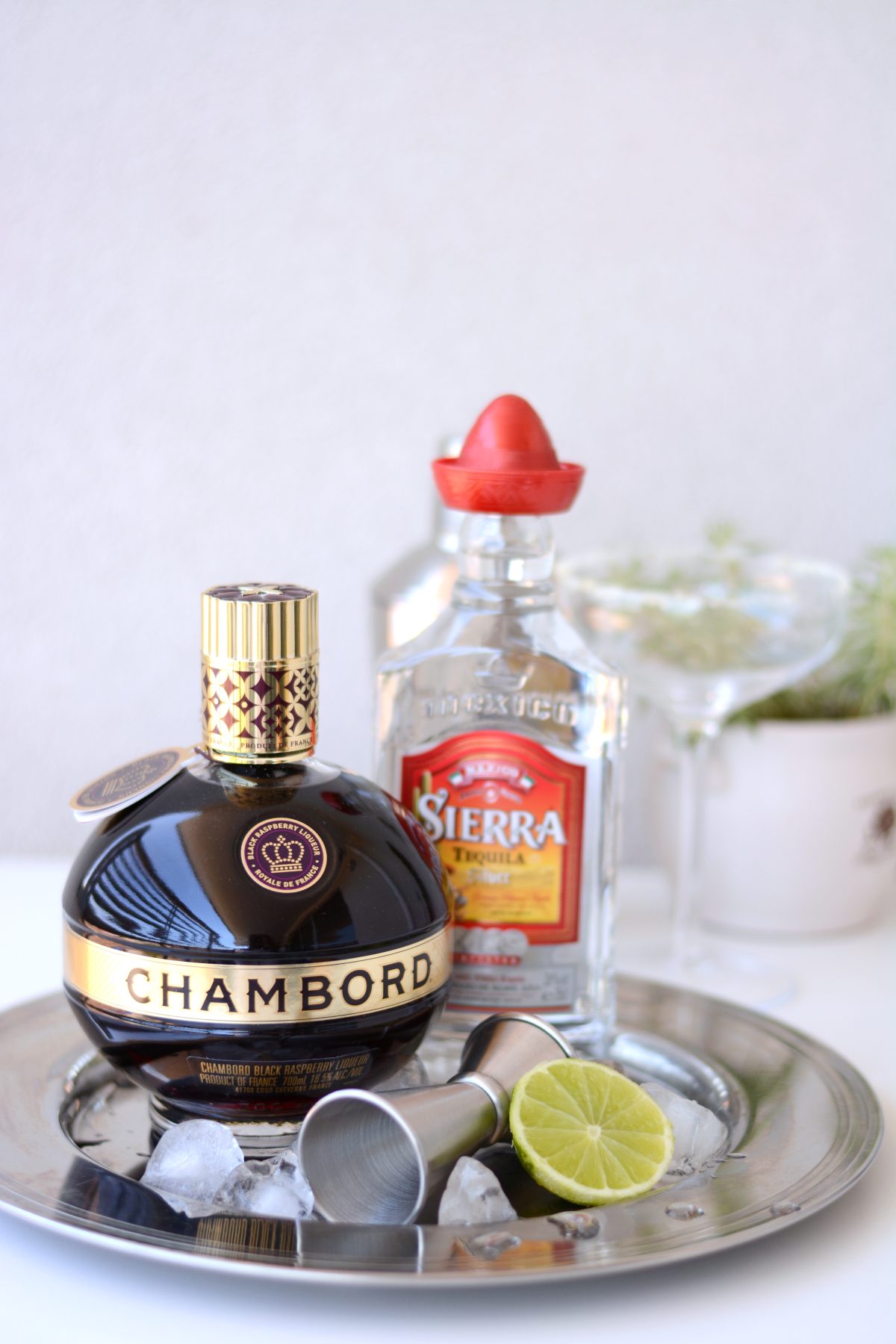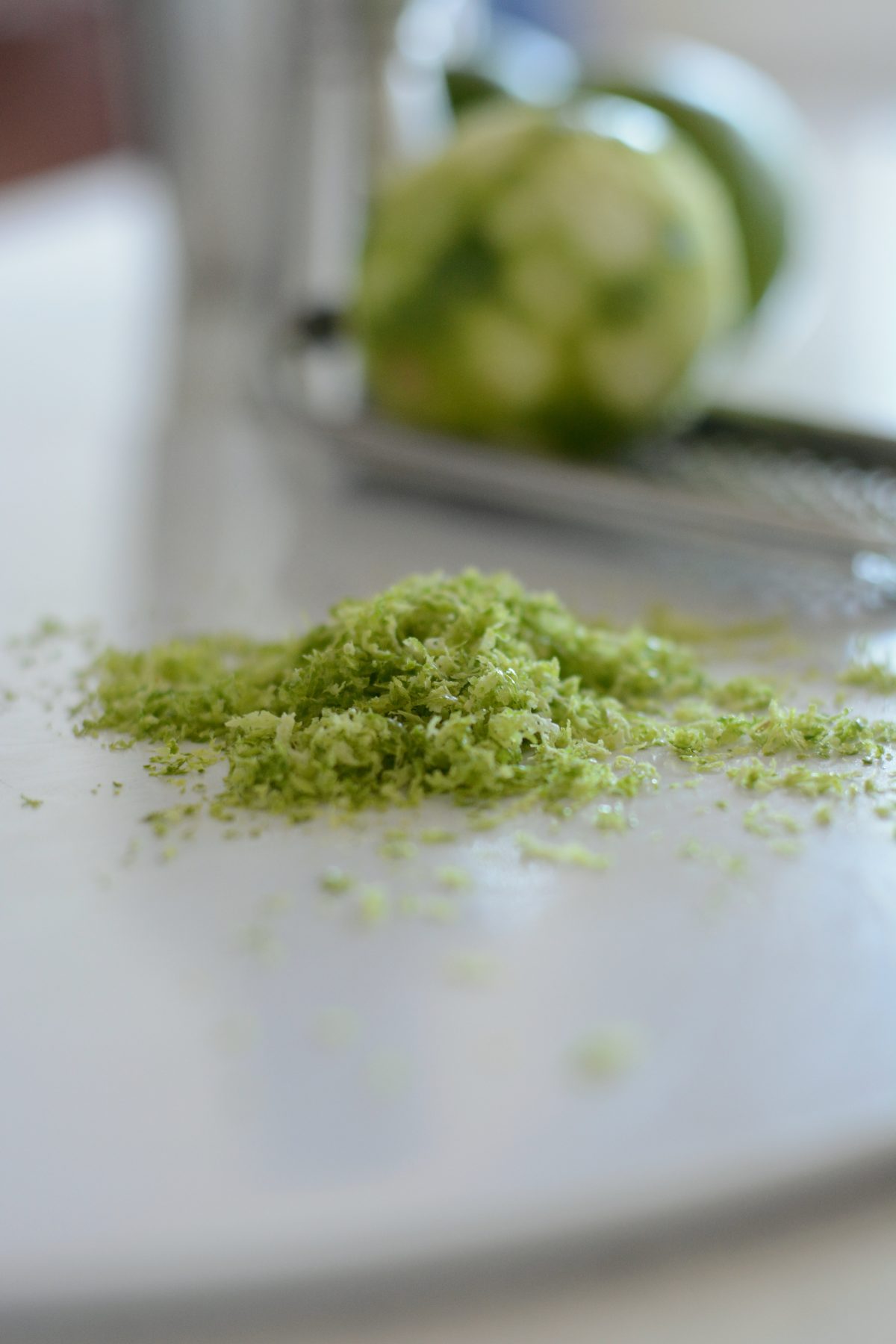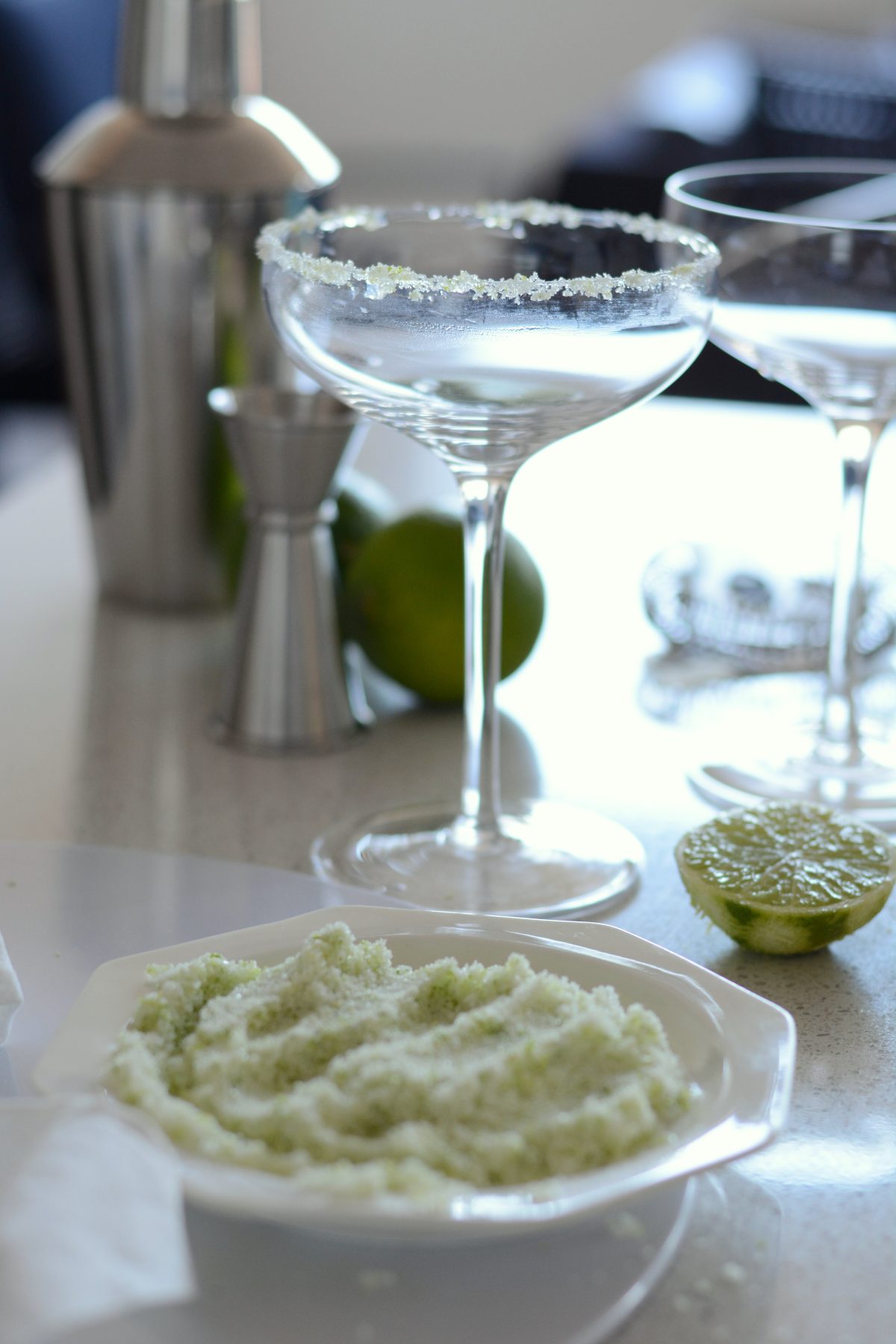 The Chambord Margarita is light and refreshing; sweet, fruity and citrusy but above all, the prettiest cocktail I have made in a long time. A beautiful blush of pink that tastes as delicious as it looks!

And I admit I got carried away clicking this beauty.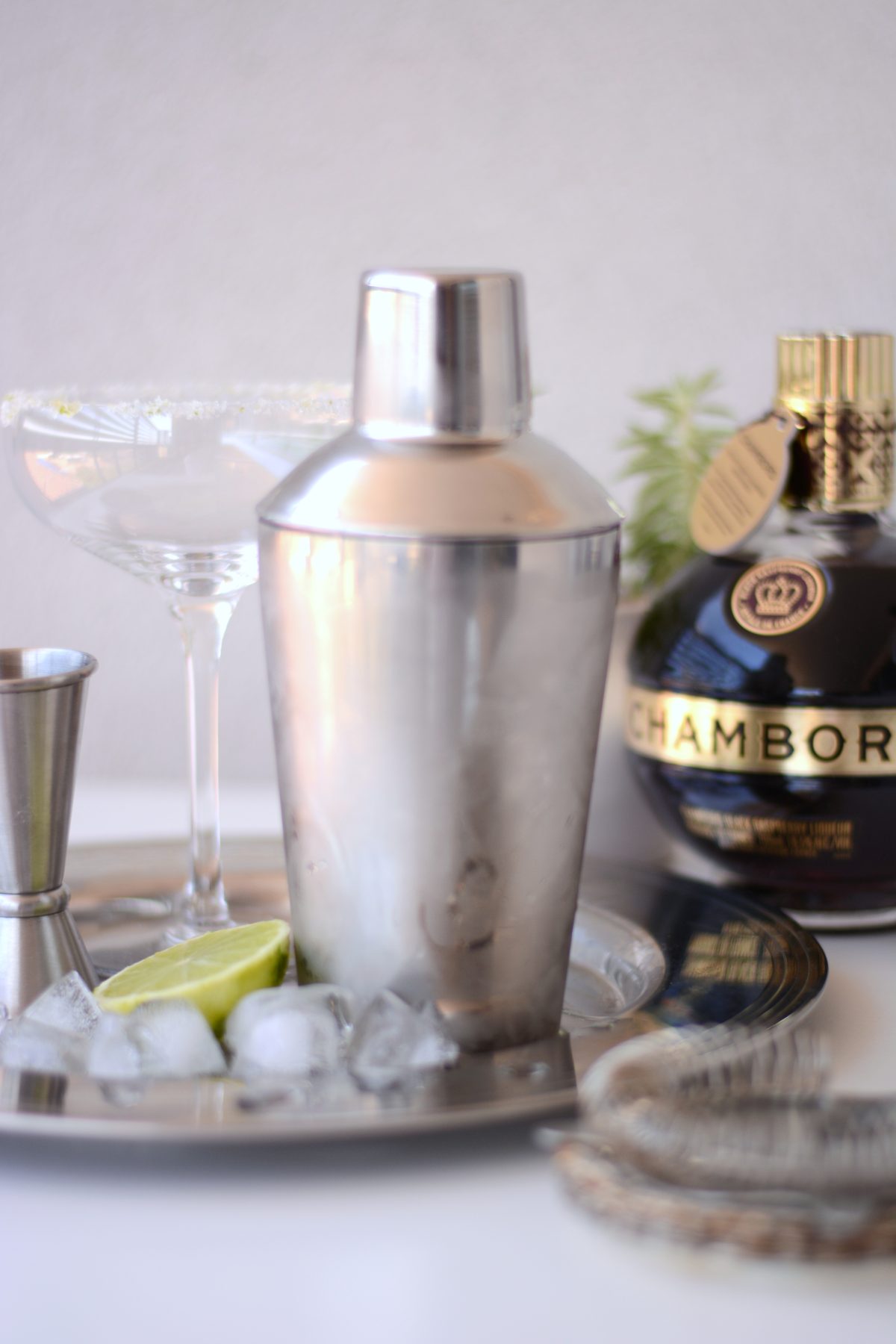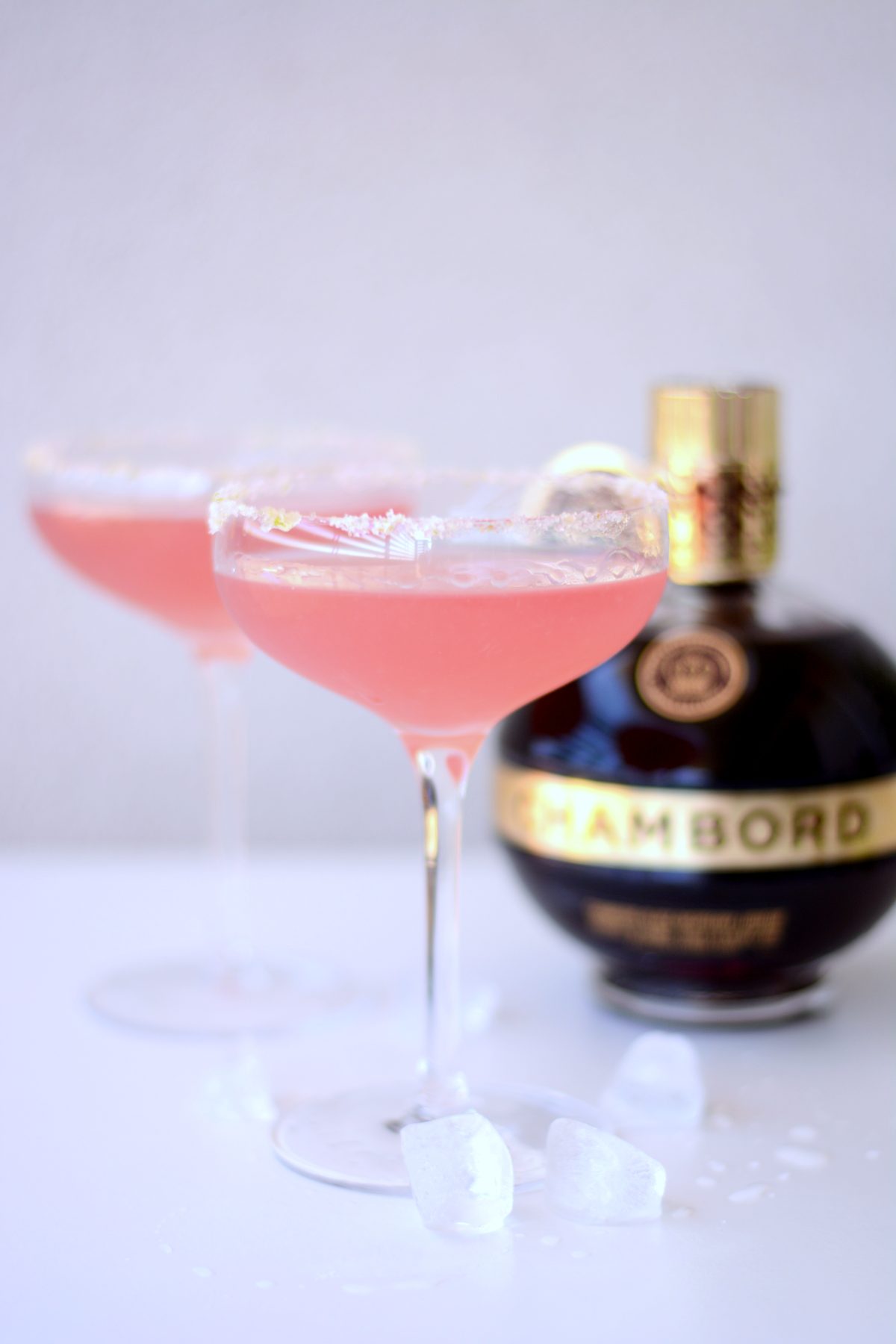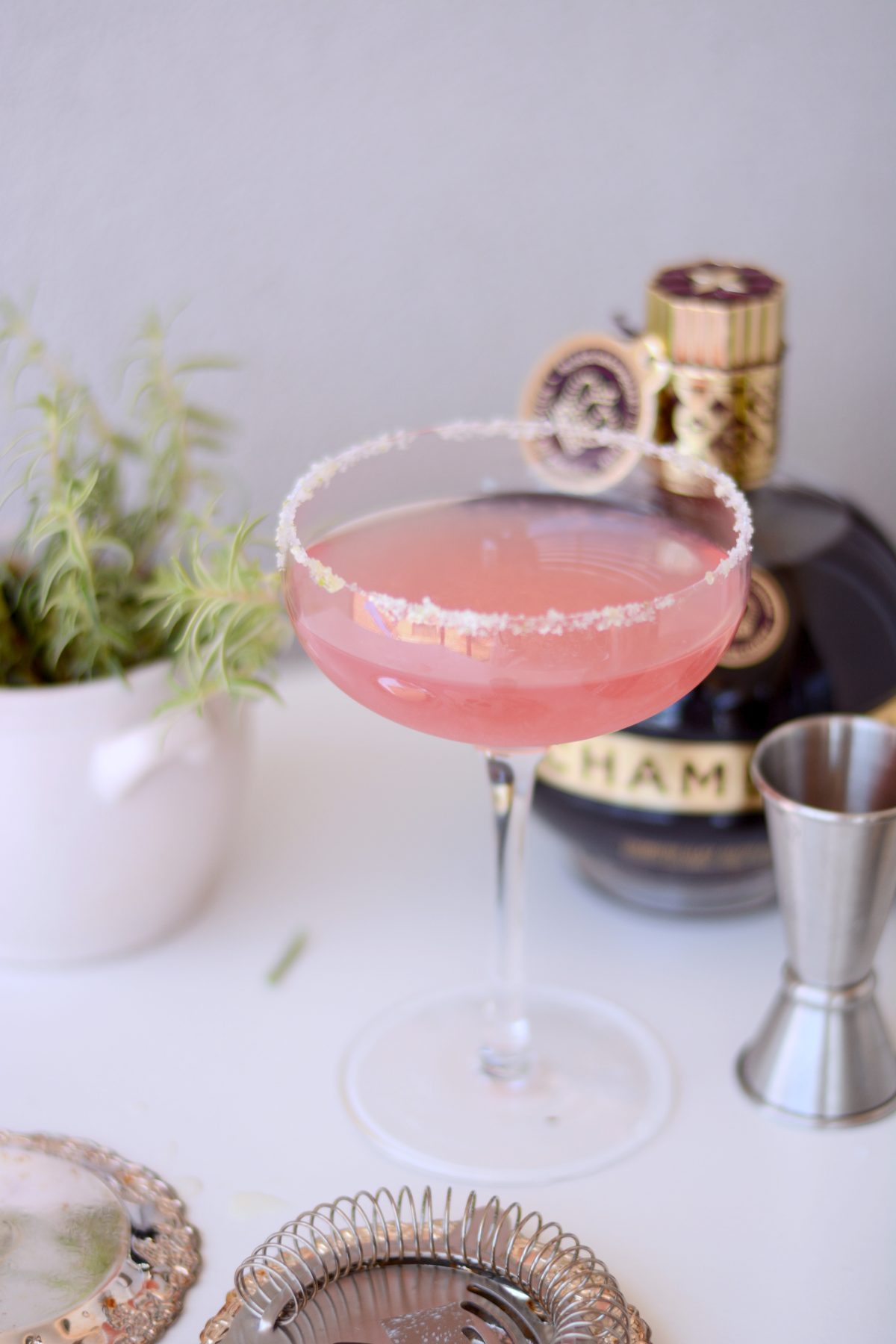 Recipe Courtesy – Iowa Girl Eats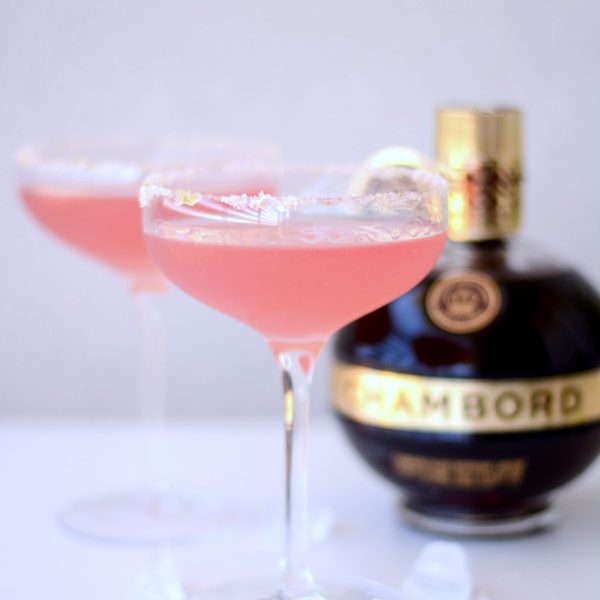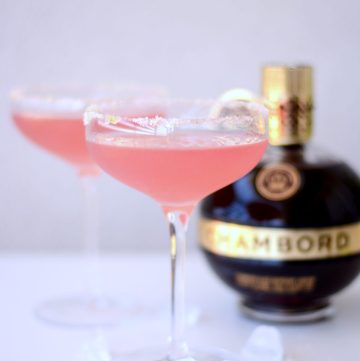 Print Recipe
Chambord Margarita
Ingredients
Lime salt:
Zest of 1 lime

2

tbsp

sugar

2

tbsp

salt
For the cocktail
6

oz

silver tequila

3

oz

fresh lime juice

2

oz

sugar syrup

1

oz

Chambord
Instructions
To prepare the sugar syrup:
Heat the sugar and water in a pan on low heat till completely melted. Cool before use.

Can be stored for up to 2 weeks inside a refrigerator.
To prepare the lime salt:
Process the lime zest, salt and sugar in a food processor or blender to evenly mix. Store in an airtight container.
Now comes the Margarita:
Rub a lime wedge over the rim of the margarita glass and dip in the lime salt.

In a cocktail shaker, add ice cubes followed by 6 oz silver tequila, 3 oz lime juice, 2 oz sugar syrup and 1 oz Chambord.

Shake shake shake….shake baby shake!

Strain the margarita into the glasses and serve chilled.

Drink Responsibly.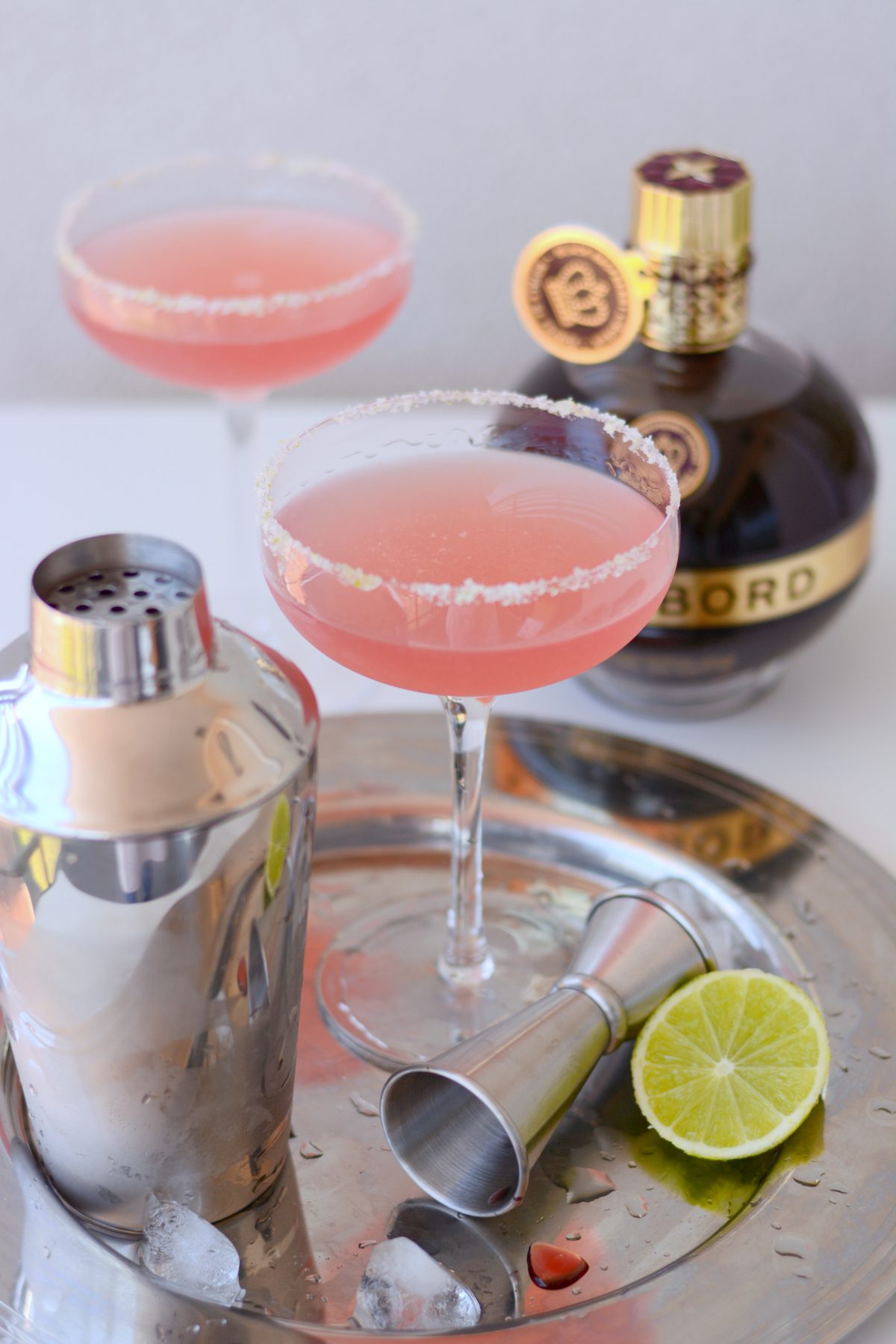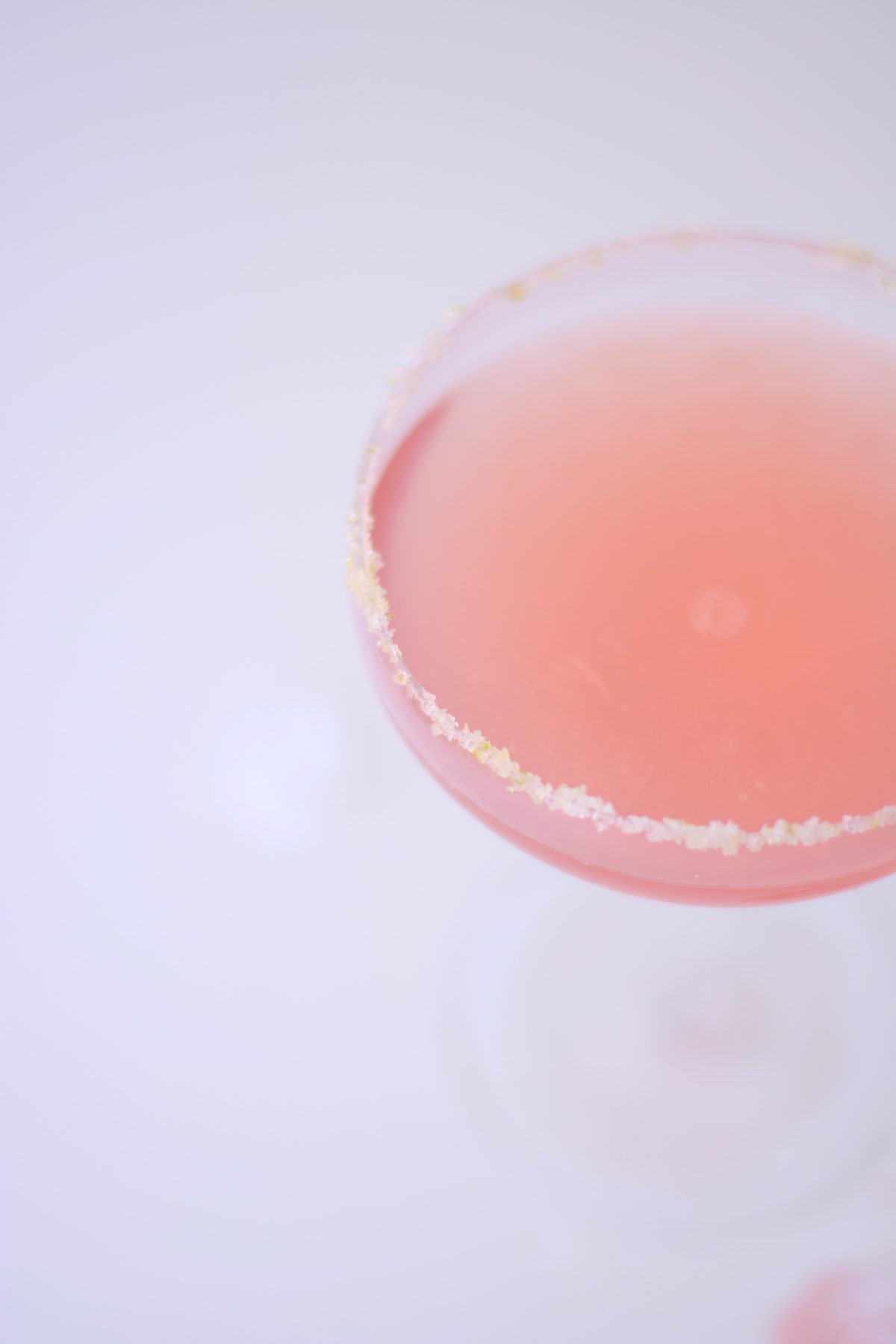 – This is not a sponsored post, but I did receive the Chambord for free.