Saffron – the posh spice!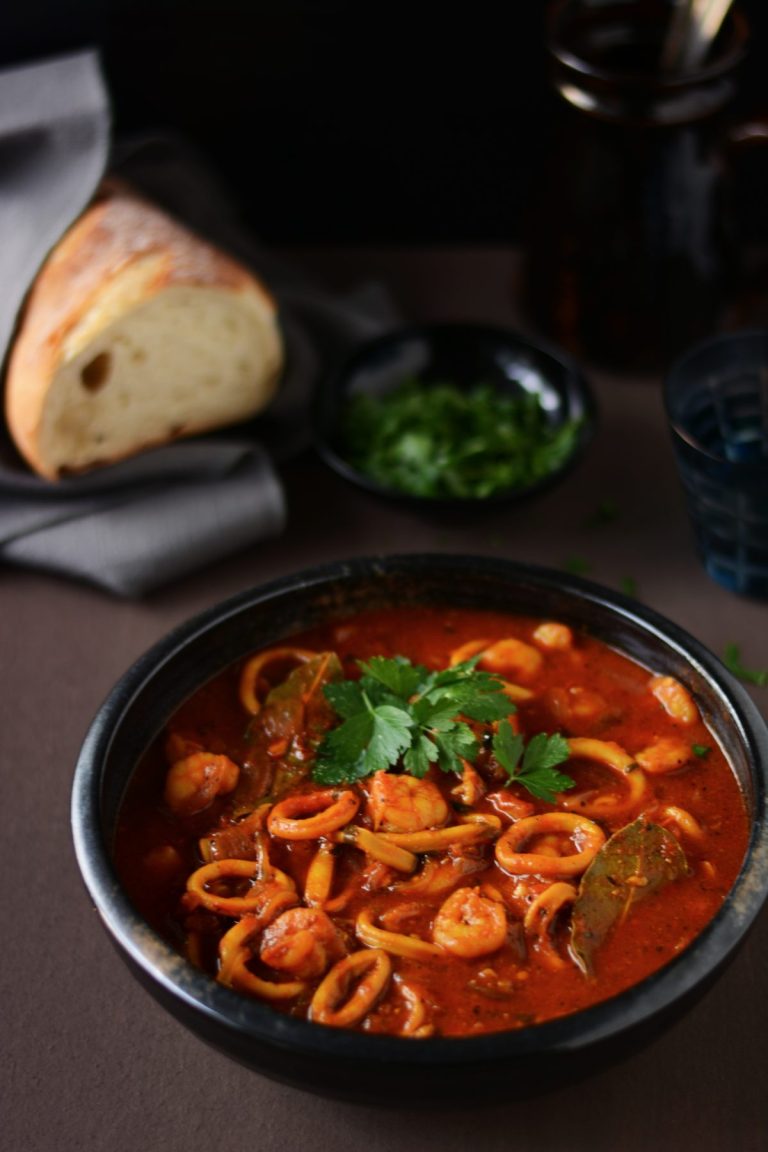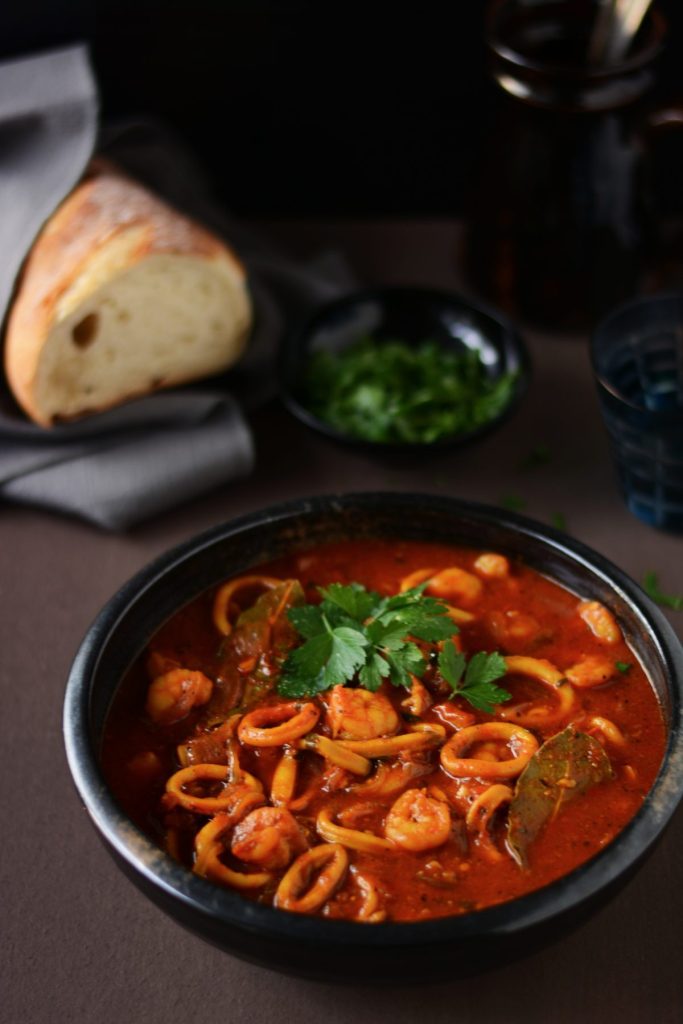 Delicate strands of orange red hues that always evoke a sense of decadence and indulgence in my heart. A sense of luxurious mystery that transports me to far off exotic destinations like Persia, Spain and Kashmir.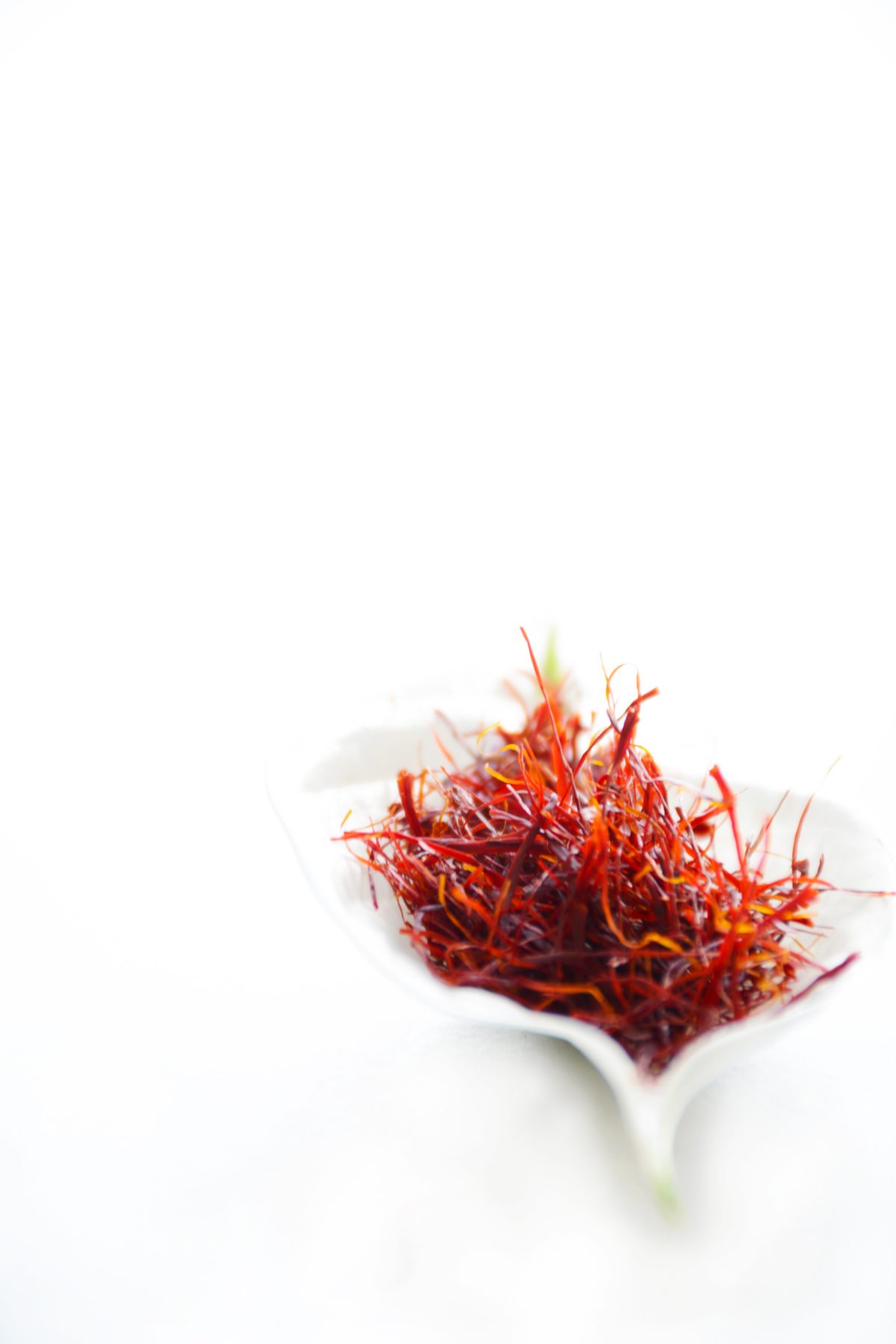 Yes Kashmir – the Paradise on Earth, so much a part of my native country yet one which feels so distant to me. The wide expanse of breathtaking saffron fields is one I dream of and the desire to experience something like this is right on top of my bucket list.

Saffron or Zaffran (as known traditionally), is no doubt precious but what's more precious for me is a dear friend who gifts me the best saffron from Kashmir. Supriya (or S, as I sometimes call her on my blog) is a friend who truly understands what food means to me. Beyond all the pictures and recipes, she understands my passion and the meaning that this blog has in my life.

And she is also the person who gets me authentic and traditional Kashmiri recipes like this Roganjosh, which you must try out. Nothing like the ones that you would find in most Indian restaurants and takeaways.

So before heading over to the recipe, taking a moment to say a huge thanks to S, for being a wonderful friend and my foodie partner in town.

Saffron always reminds us of decadent Indian sweets or the elaborate biryani preparations. But it need not be so; the unique flavour of saffron pairs beautifully with seafood too, delicious examples of which we can find in Meditteranean and Italian cuisine.

Today's dish is a Squid, Prawn and Saffron Stew, inspired by Italian flavours.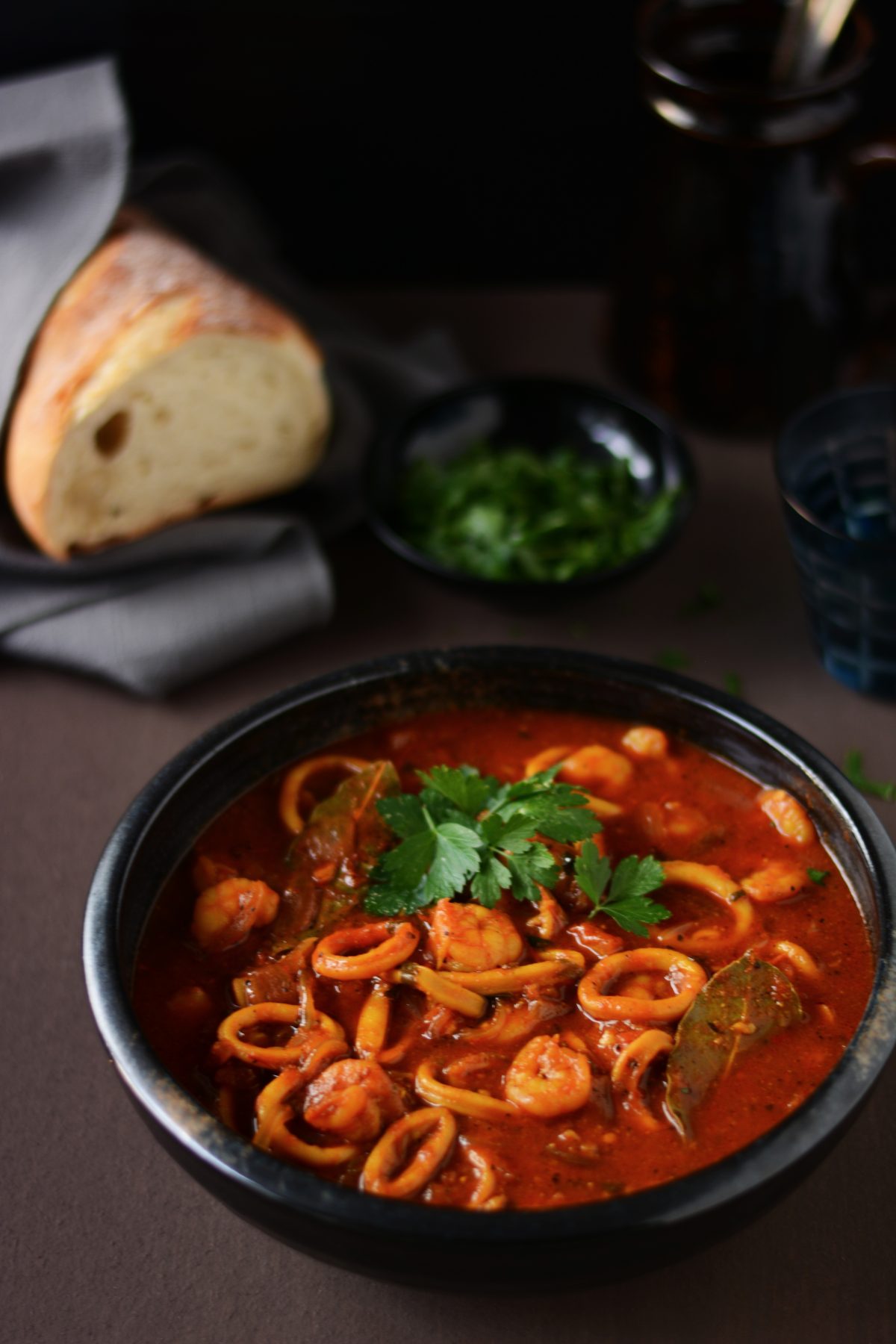 A rich, hearty and delicious seafood stew with fresh prawns and squid rings; this dish will make you look at saffron in a whole new light. Perfect for the weather, this warm and comforting stew has a rich tomato base, a hint of spices and the all too indulgent flavour of the saffron. And being a seafood stew, this one gets ready pretty fast which is exactly what you need for a midweek treat.

Spoon it over fragrant jasmine rice or mop it up with good quality artisan bread, this is one recipe you will want to make over and over again.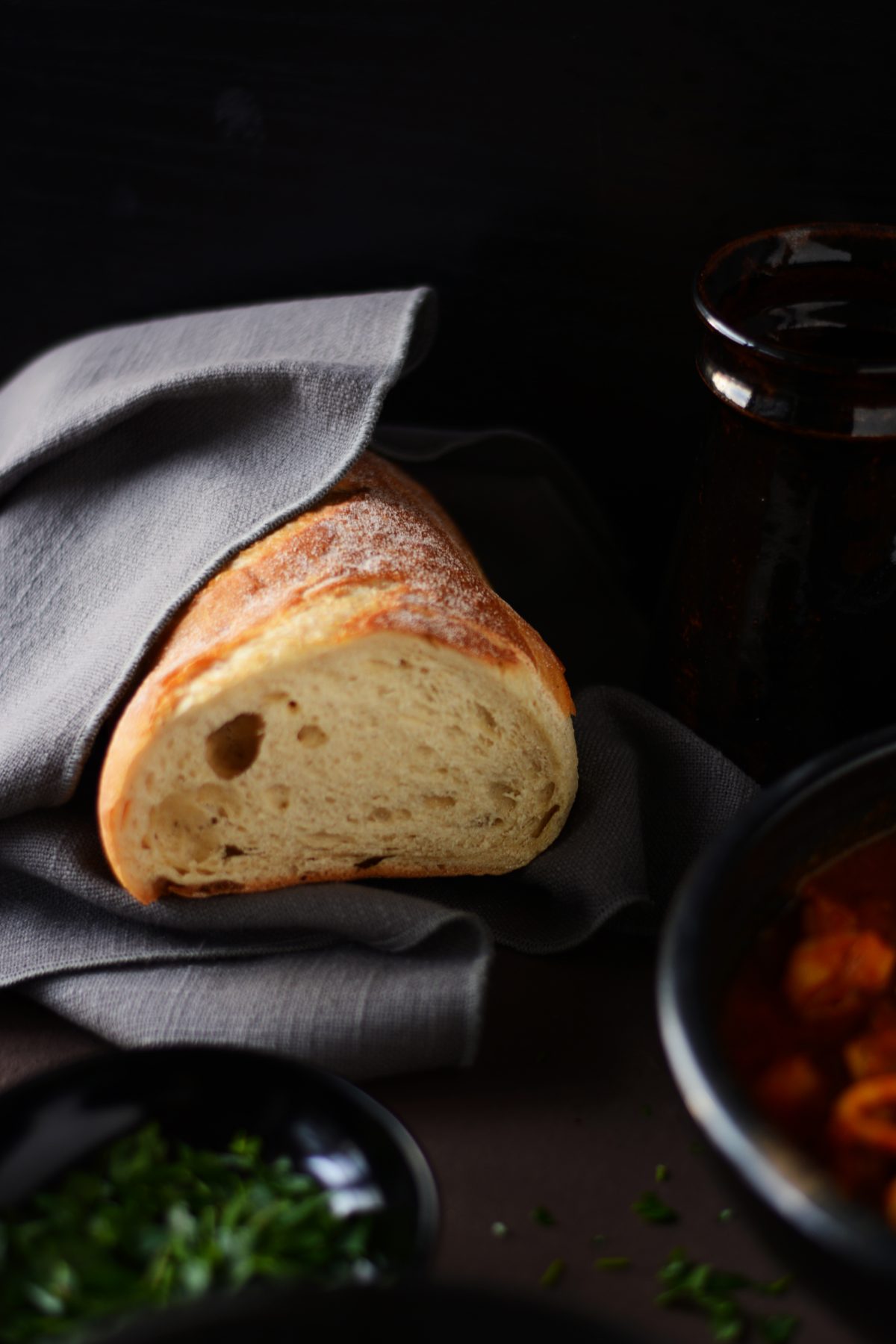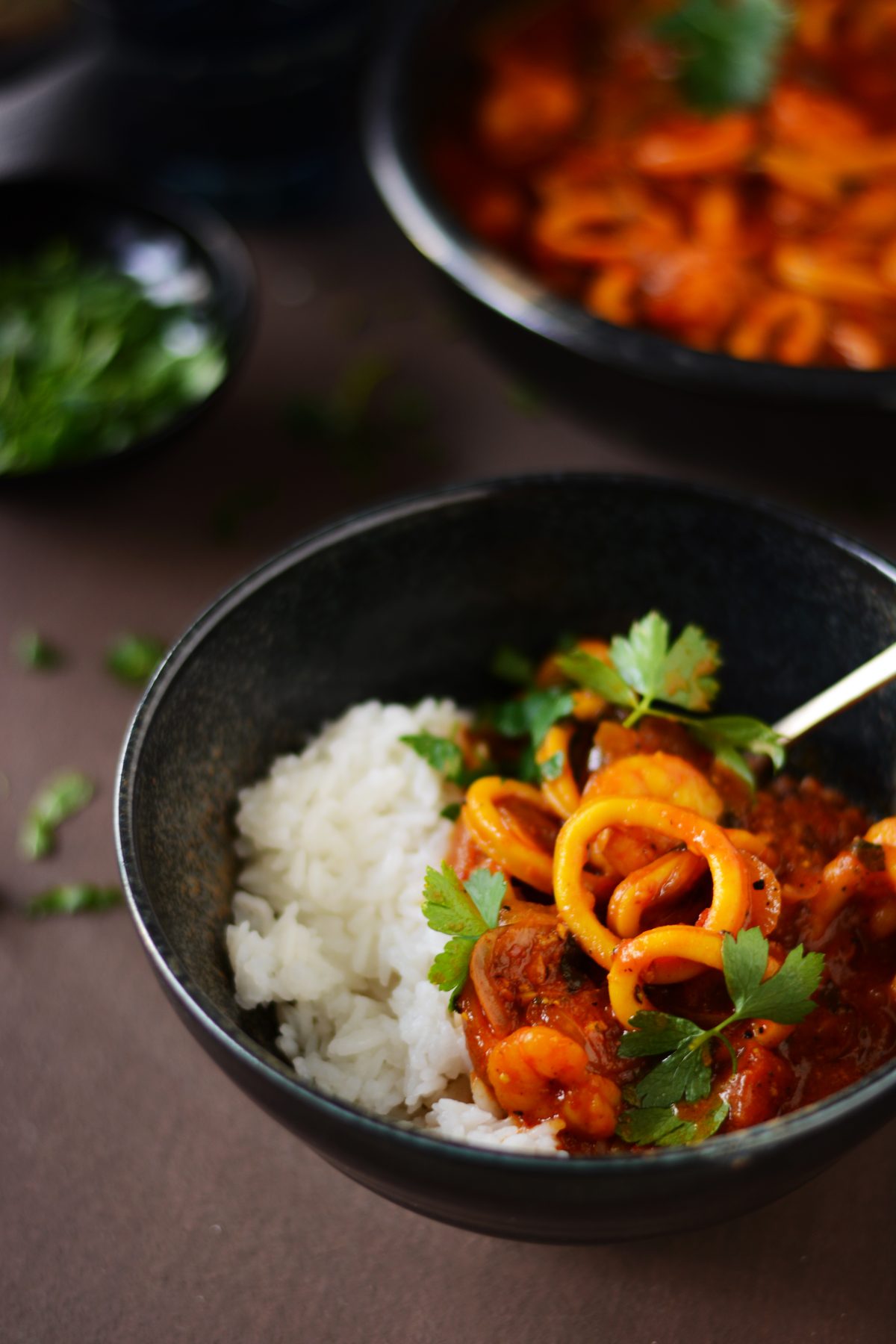 Ingredients:
300gms medium sized prawns; deshelled and deveined
300gms squid rings
4-5 tbsp olive oil
Find the full recipe here.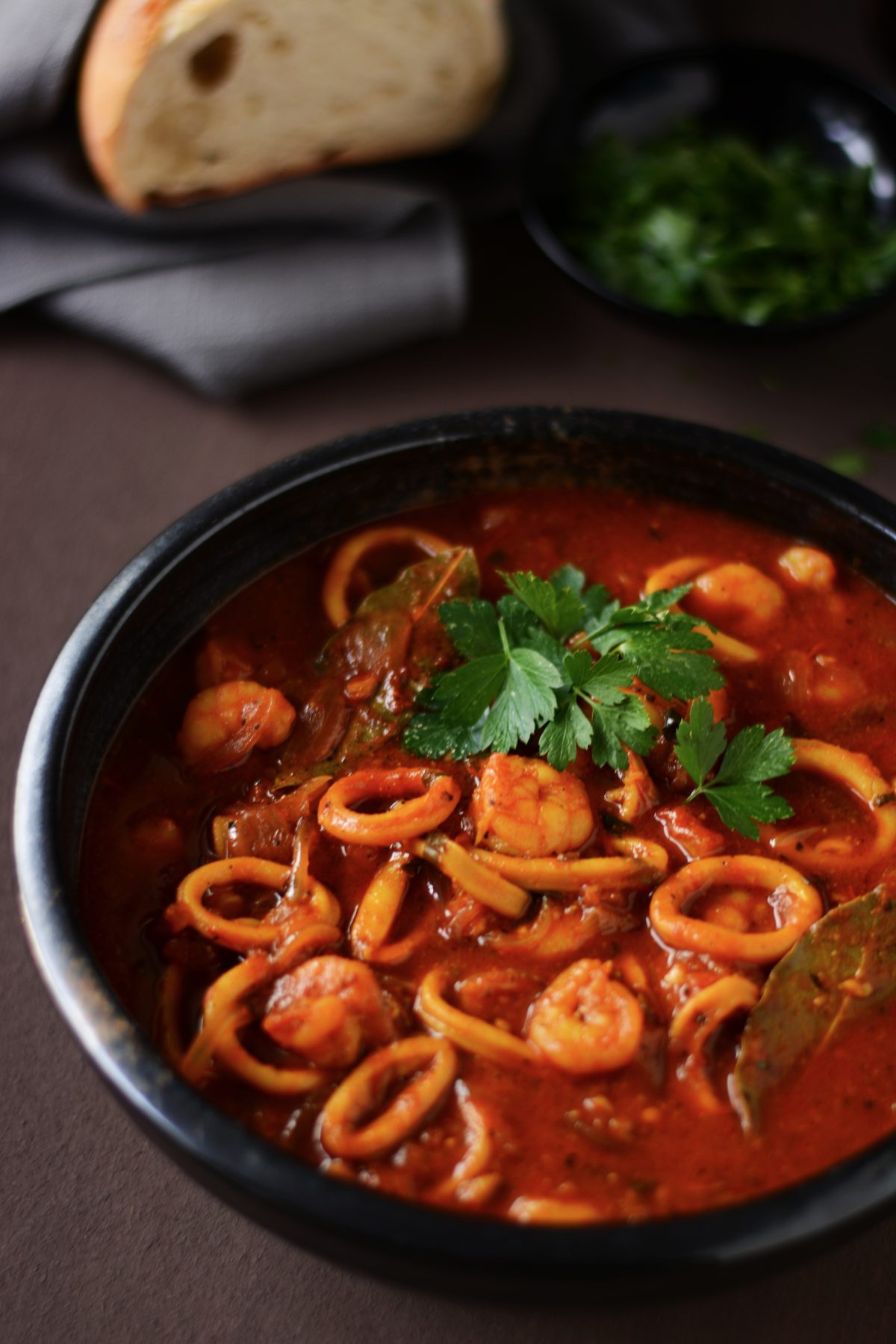 Disclaimer – Recipe developed, shot and styled for Supreme Seafood.