Jura….the coffee and the machine!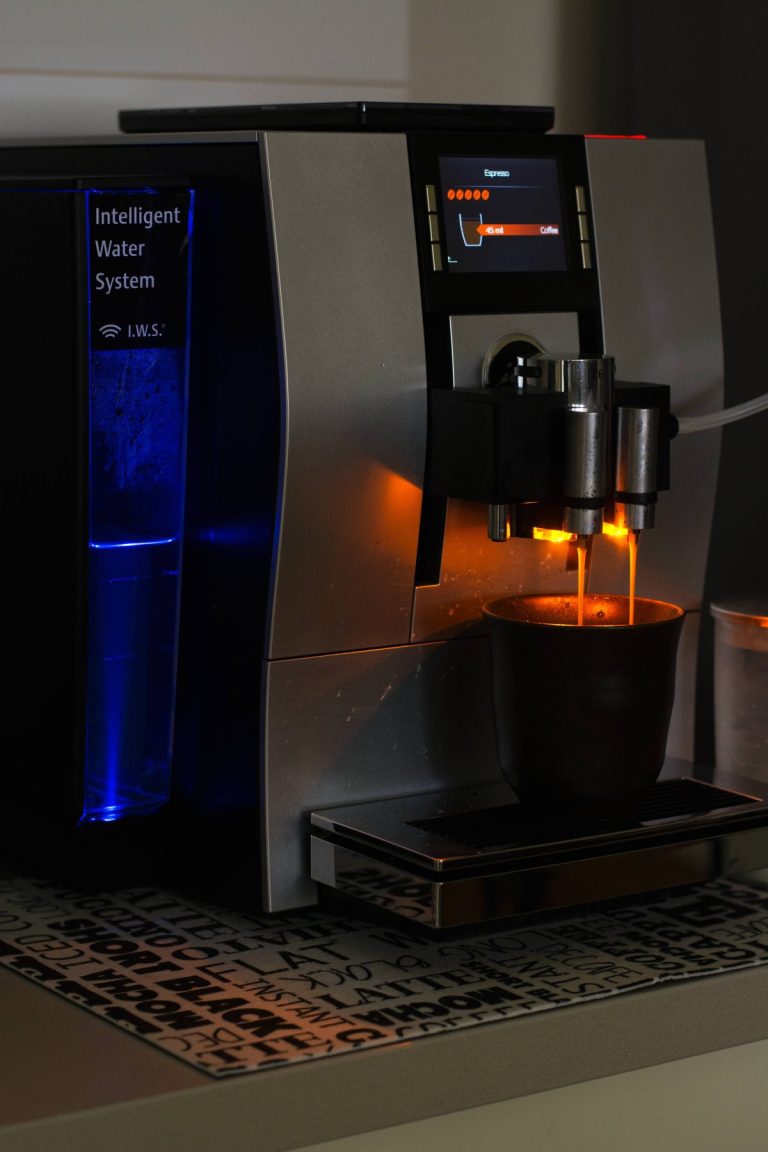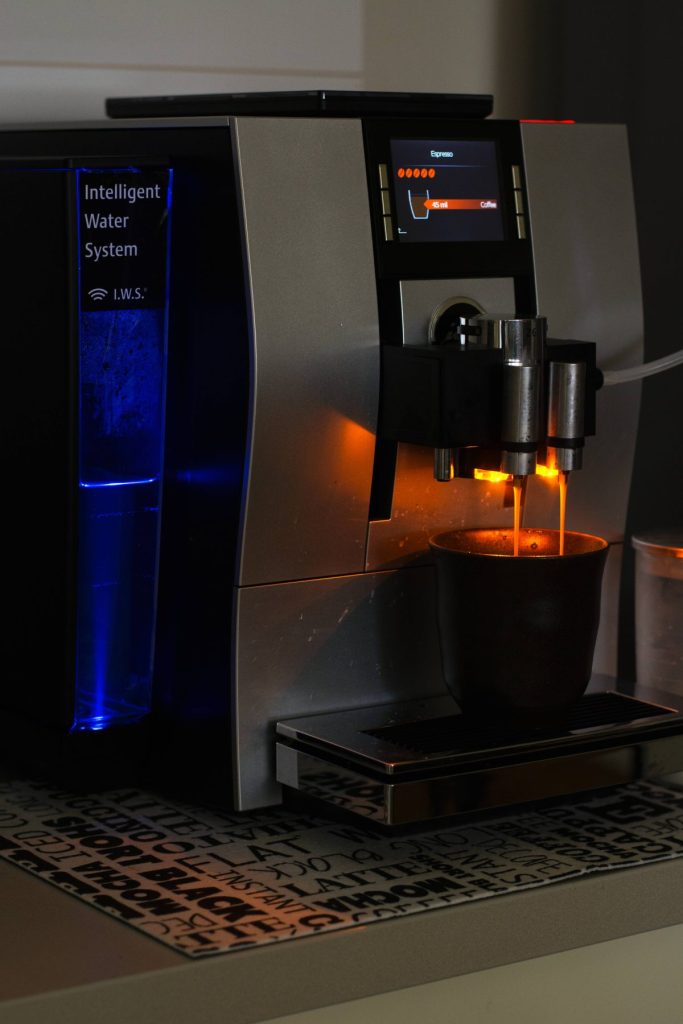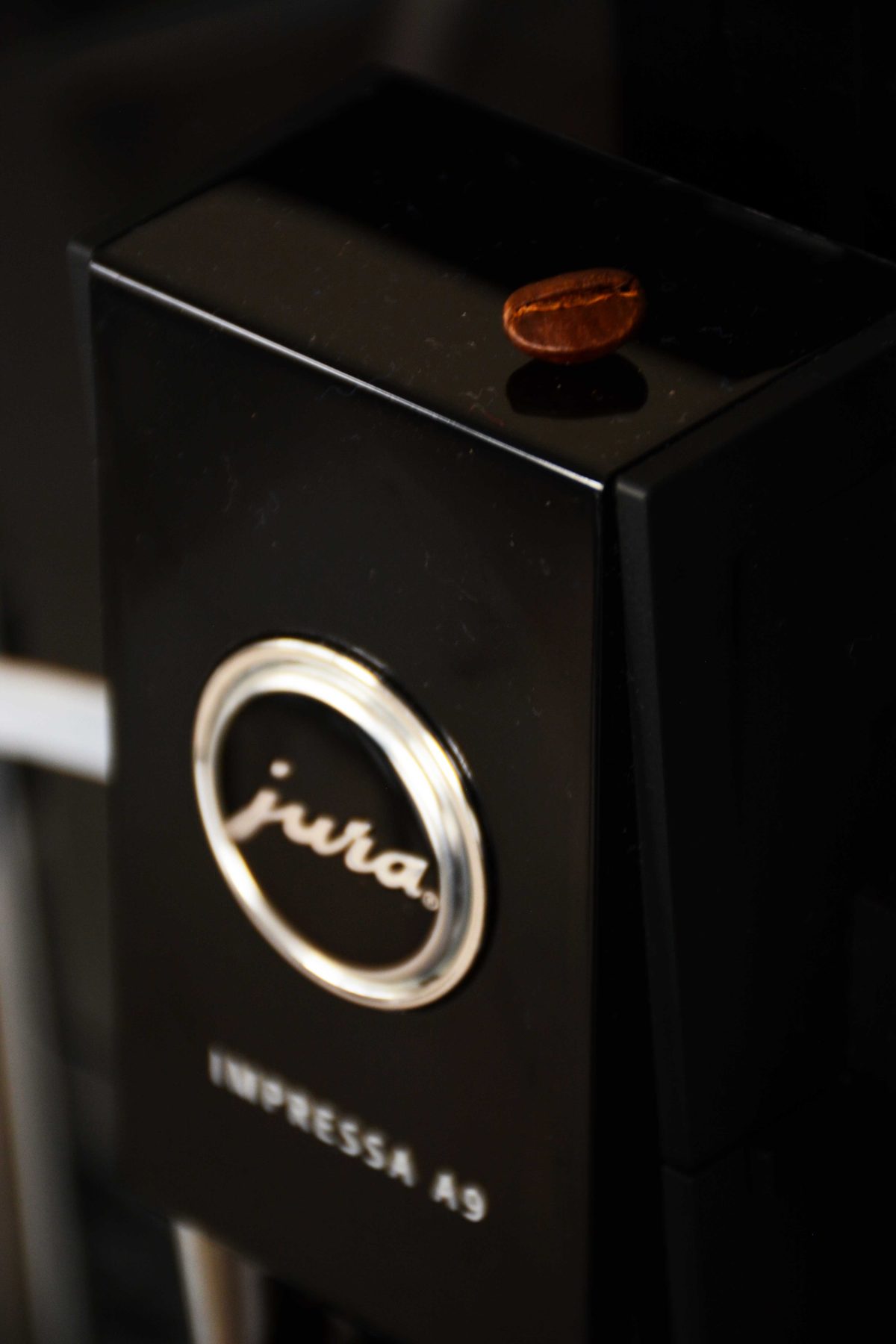 Unlike what most people think, it is a very daunting task for a food blogger (the honest types!) to do a product review. Starting from the day the mail from the brand arrives in my inbox to the day the final post gets published, I am under a certain kind of pressure to ensure that the review is honest, frank and unbiased. And there are days of research and testing out that happen behind the scenes before I say that I liked and enjoyed a certain product.
It was the same with Jura, albeit a bit easier because I fell in love with their coffee machines right on day one when I got to attend the launch of their latest machine, the Z6. And of course the fact that coffee is indeed a passionate obsession of mine.
Unlike the usual glamorous media launches, I was lucky to attend a trade launch which gave me a lot of insight into the technology and superior craftsmanship that Jura employs across all their coffee machines. Armed with all this information (and plenty of coffee sampling at the venue), I gave my nod to review two Jura coffee machines – Z6 and Impressa A9. So read on to know my thoughts and experiences over the past two months with these beauties and there's also a delicious Mocha Cake recipe waiting at the end for you.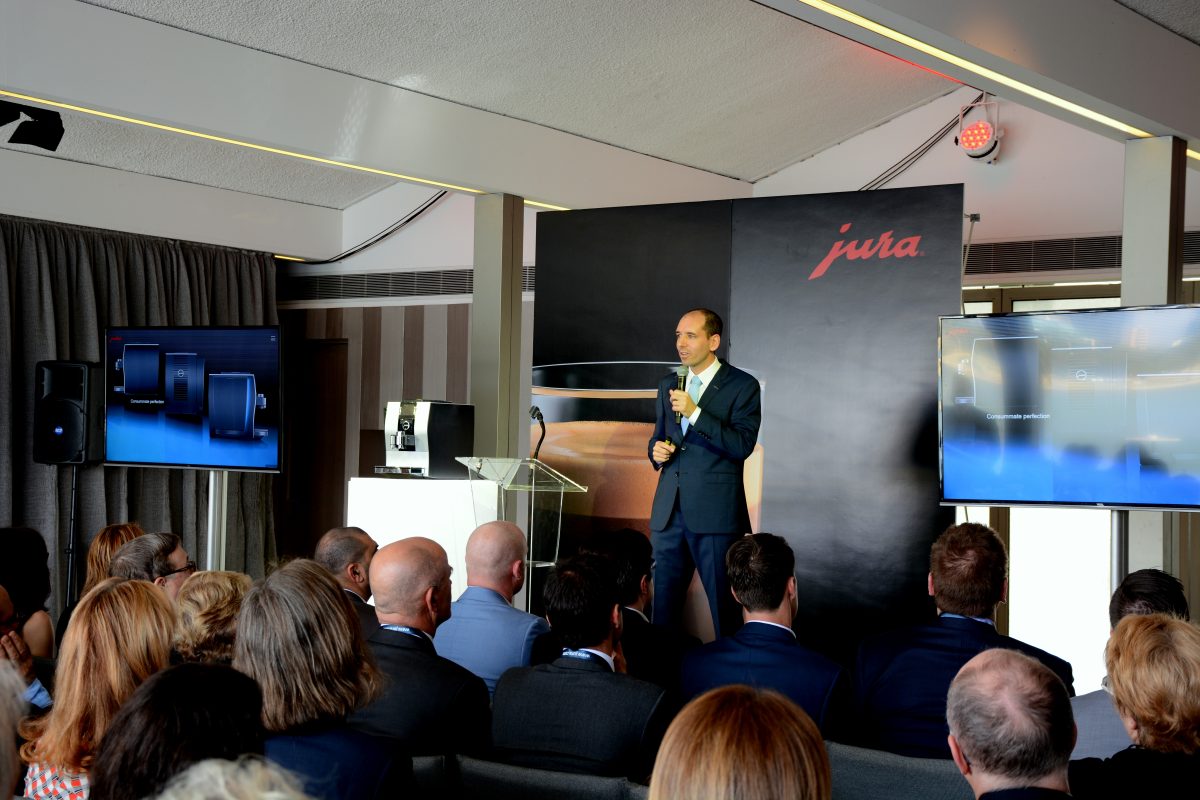 Let me rewind a bit and give you a brief intro of the company itself. Jura is a Swiss brand which began manufacturing coffee machines as early as 1937. Over the years, they have launched several lines of premium automated coffee machines which clearly puts them as one of the top leaders of the coffee machine world.
Early this year, Jura unveiled its latest innovation in automated coffee technology – the Z6 which incorporates the Pulse extraction process which ensures that perfect shot of espresso right in the comfort of your home. The tagline 'be your own barista' is befitting to the Z6 (this one should totally be on your Christmas wish list guys).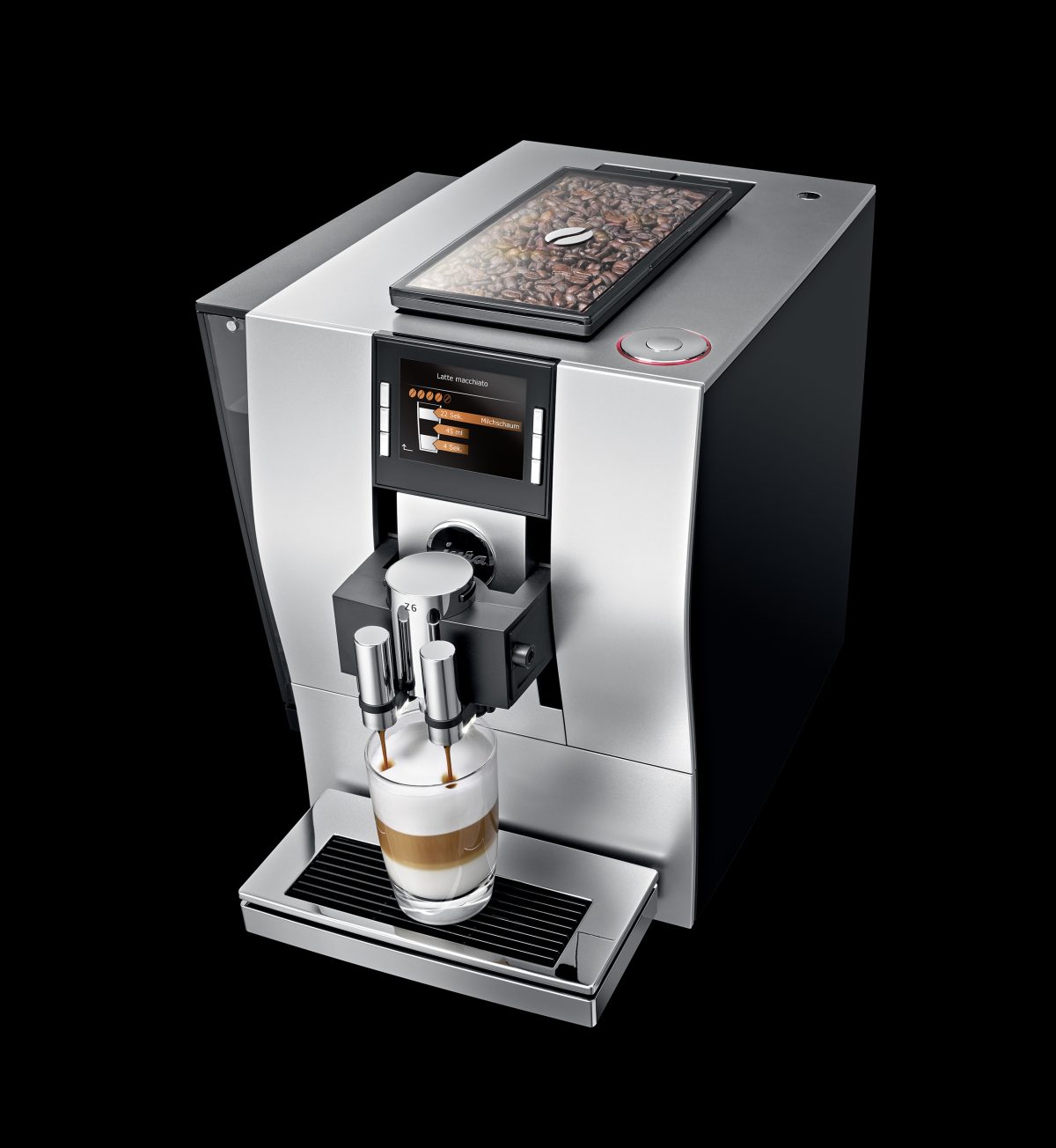 Jura Z6
Looks – I know that I should be speaking of technology first but looks do matter, right? The glamorous black and stainless steel exterior (that combination is a weakness of mine when it comes to gadgets) of the Z6 ensures that it sits pretty on your table top; in fact this machine is truly a conversation starter.
Pulse Extraction Process (P.E.P) – This is the game changer which makes the Z6 stand apart from all the other automated coffee machines in the world. A process which optimizes the extraction time so that you can enjoy the perfect short speciality coffees like espresso and ristretto.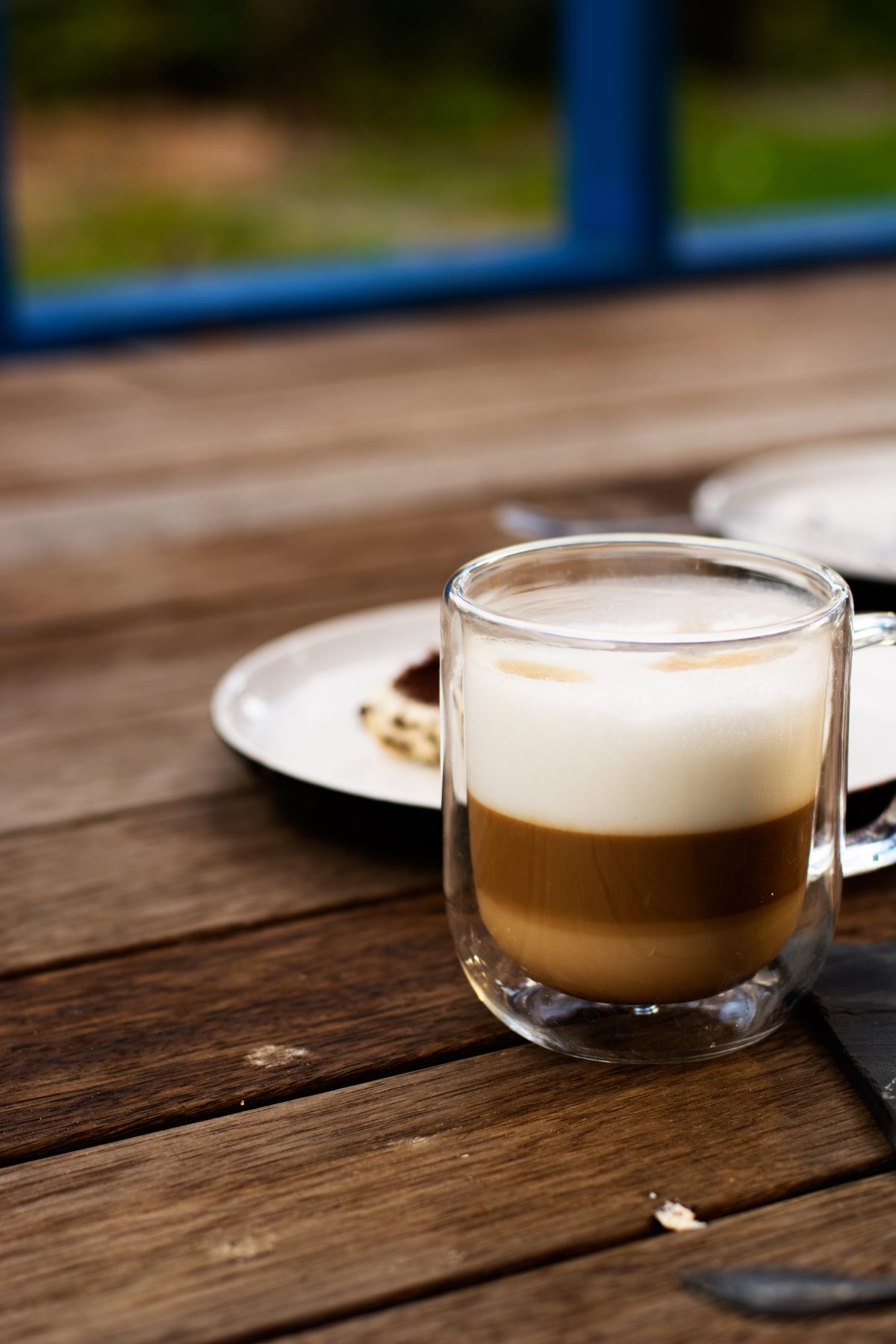 Functionality – At the touch of a button, literally! The Jura Z6 has a rotary selection feature and a TFT display using which you can select the type of coffee you wish to have and also customize it to your specific needs like coffee strength, amount of milk foam, coffee etc….. You can even rename the customized versions and position it on the main screen. Like I said, the perfect coffee at the touch of a button.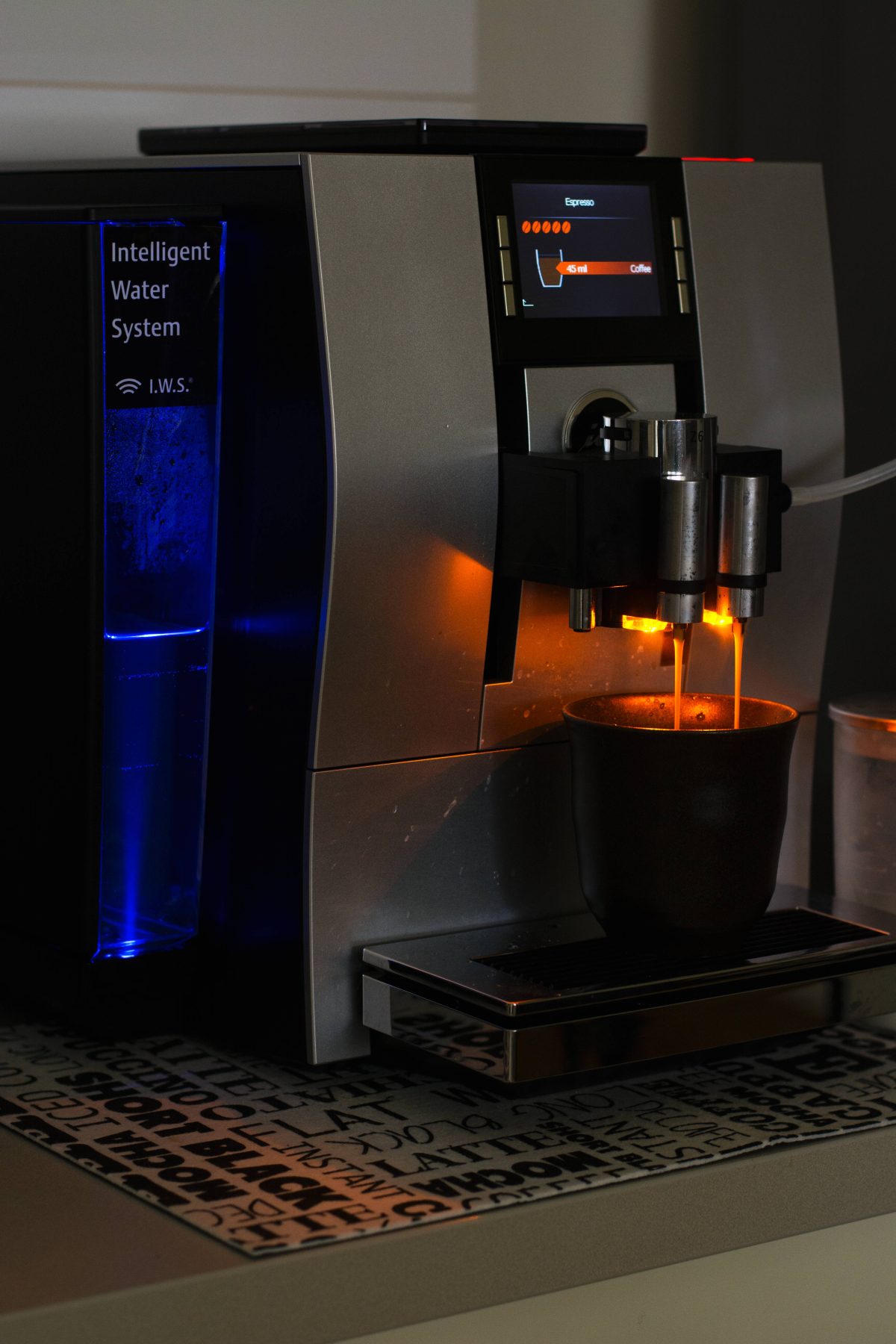 Taste – which is how most of us judge a cuppa. Intense and full bodied with a velvety soft and long lasting crema, each cup promises a café like experience every single time. I am more of a cappuccino girl and I wouldn't hesitate to say that the Z6 makes an absolutely stunning cappuccino at par with some of the best cafes of Melbourne. Apart from the Jura beans, I also used several different varieties of coffee beans and it was quite interesting to experience the different tastes and flavours.
Order your coffee through an app! You heard it right; an exclusive Jura app that can be downloaded on your phone and used to customize and order your coffee. My son had such a fun time playing the 'virtual barista' at home. (Don't forget to keep a cup in place though!)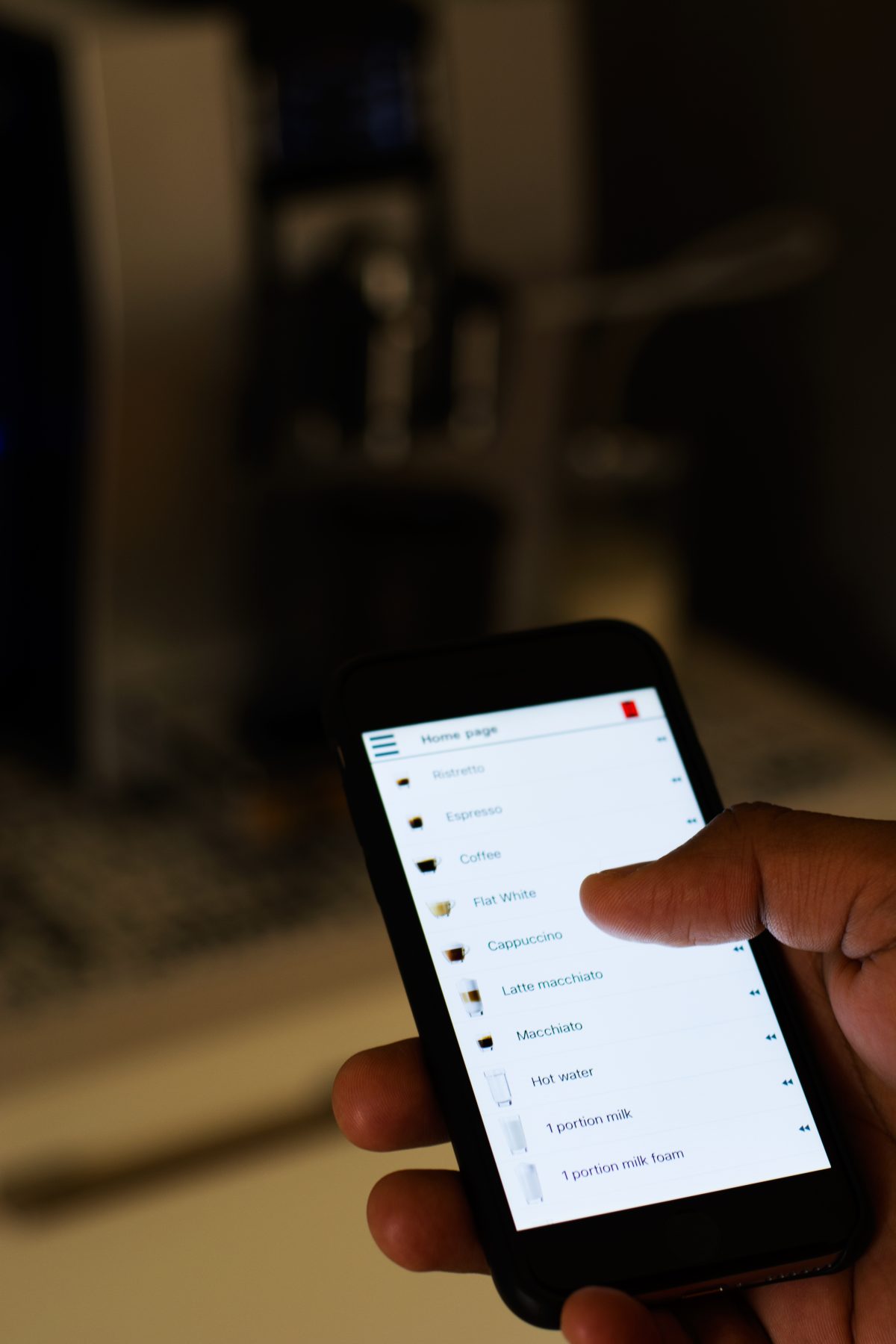 Cleaning this machine is a breeze. The machine will notify when the drip tray needs to be emptied or when the used ground coffee container needs to be emptied. The large rectangular water tank sits at the side and is easy to remove, clean and fill. The machine also self cleans 15 minutes after the last use and shuts down itself. A milk clean must be done everyday (if you use milk) and all that you need to do is add the cleaning liquid to a small container and hook it to the machine.
Disadvantages:
Well none really, except the price tag! But I am not sure if I can call this a disadvantage as you bring home a premium Swiss fully automated coffee machine, endorsed by none other than Roger Federer. Retailing at $3790, the Z6 does not come cheap. It must be seen as an investment and a replacement for all those expensive café style coffees that you usually indulge in.
And be prepared for friends to drop in more often once you have introduced them to the Jura Z6!
Jura Impressa A9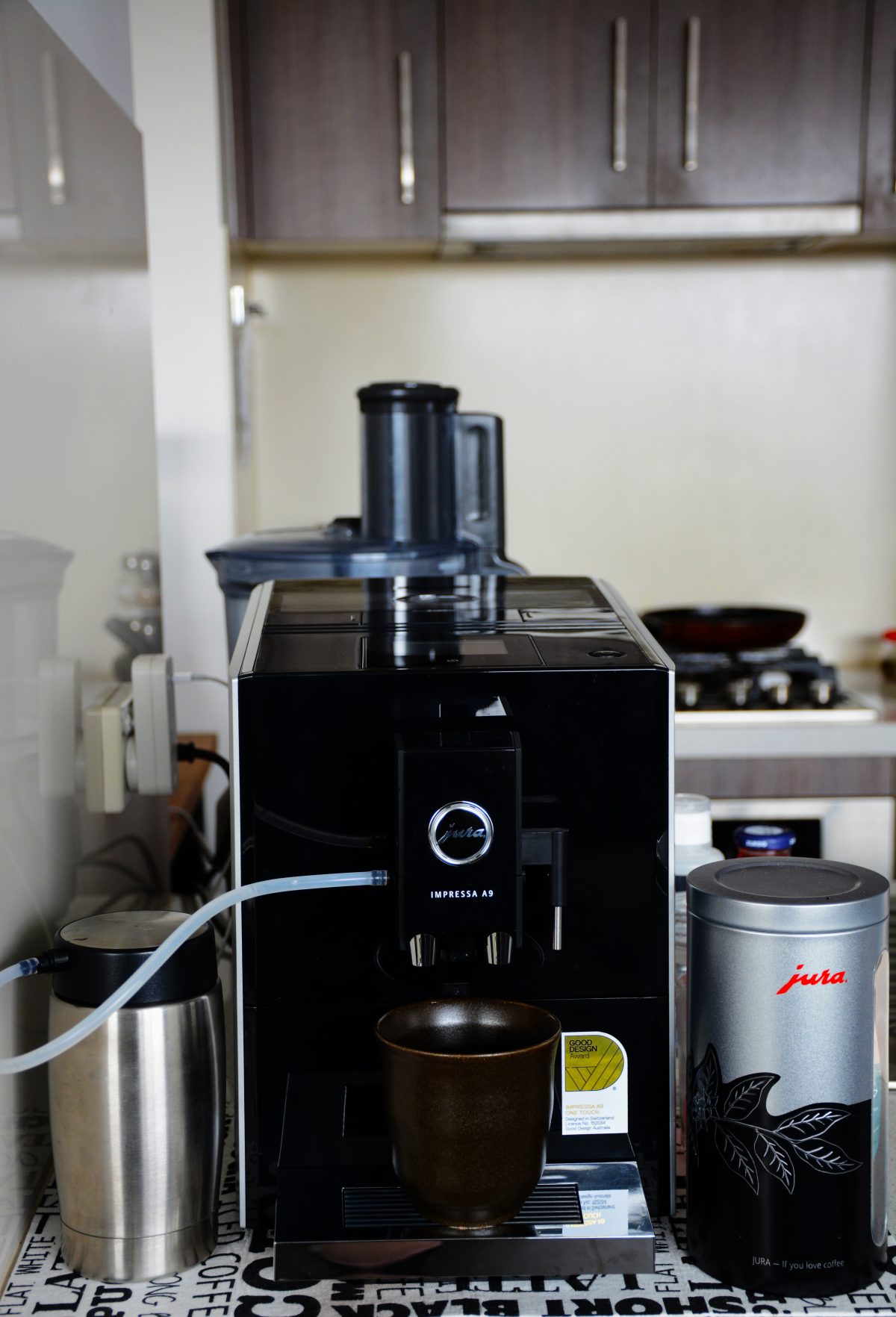 When discussions regarding reviewing the Z6 were going on, I requested to the client that I would like to review another coffee machine too, one which might be a bit more affordable to coffee lovers like me. And that's how I got to play around with the Impressa A9.
Smaller size – The A9 is a much smaller machine when compared to the Z6, perfect for those who live in apartments or do not have lots of bench space. The same black and stainless steel looks that I love with a simple yet distinct design.
Simplicity – While the Z6 speaks of sophistication, the A9 focuses on simplicity. I loved the fact that the machine is much simpler to use in spite of having 12 specialities of coffee to choose from. The cappuccino doppio was my favourite program in this one. The touchscreen is simple to use with clear and concise directions; you hardly need a catalogue to use the machine.
Taste – While the A9 does make a really good cup of cappuccino, it might not be the best if you are an espresso lover. And that's where the difference lies; A9 is currently not equipped with the P.E.P technology which means that while the coffee is still good, it does not have the same full bodied taste that the Z6 will give you. But this difference is most noticeable with the short blacks and espressos.
Cost – Retailing at $1990, the Impressa A9 is definitely more affordable for the average household. While it may not bring the sophistication of the Z6, it still is a really good fully automated coffee machine to make your favourite brew.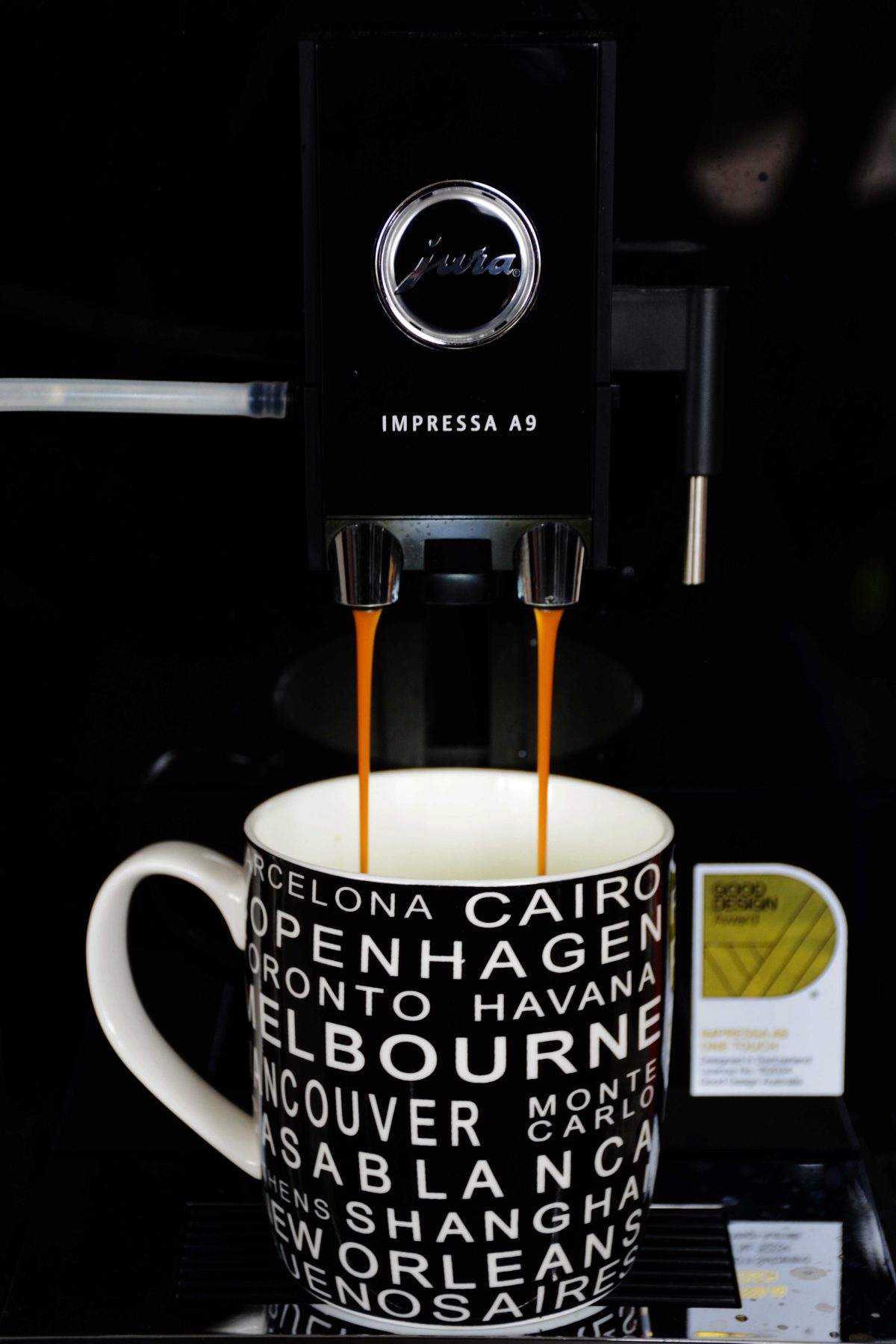 So which one is going to be in your Christmas wish list? I definitely have my eyes on the Z6…..
And since all of you have been patient and with me on this Jura coffee journey, it wouldn't be nice if I didn't share a great recipe here – one that uses coffee ofcourse!
Mocha Cake with Coffee Butter Icing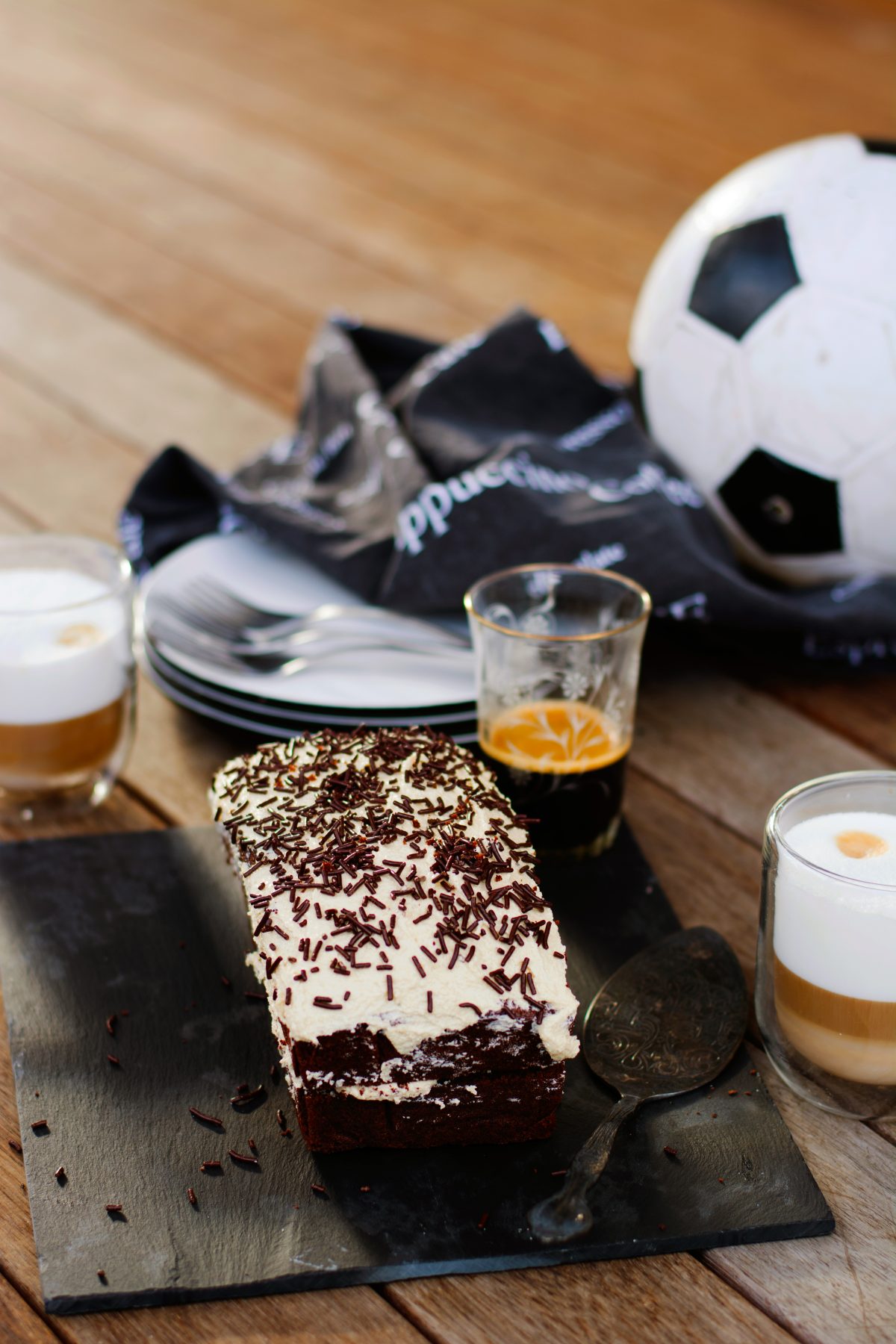 While there were a zillion ideas buzzing through my mind, especially ones like this Grilled chicken with Coffee Spice Rub, I decided against all of it and instead went hunting for a simple and basic coffee infused cake.
That search ended when I found this super simple and easy Mocha Cake in Rachel Allen's cookbook 'Bake'. Now that's a cookbook you need if you want to learn some baking fundamentals.
The timing couldn't have been more perfect; the school holidays had just started so this Mocha Cake became a fun project for me and my little champ. Adi was with me through every step of this, right from weighing, mixing, baking to decorating the cake and also photographing it. The cake looks messy, the frosting is sloppy and the photographs are inconsistent. I can vouch for the fact that the cake was delicious though and we had fun like we never had before and I guess that's all that matters.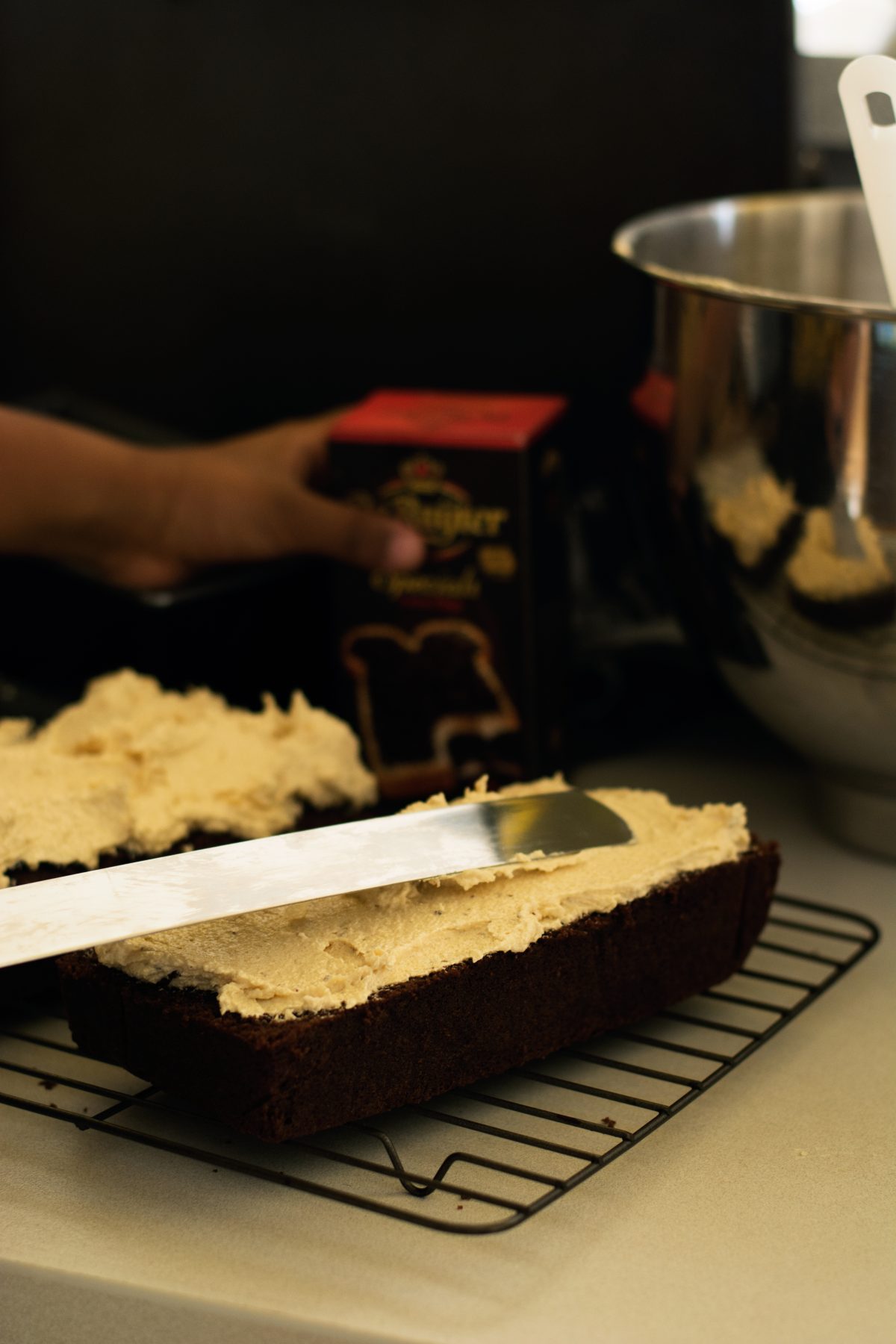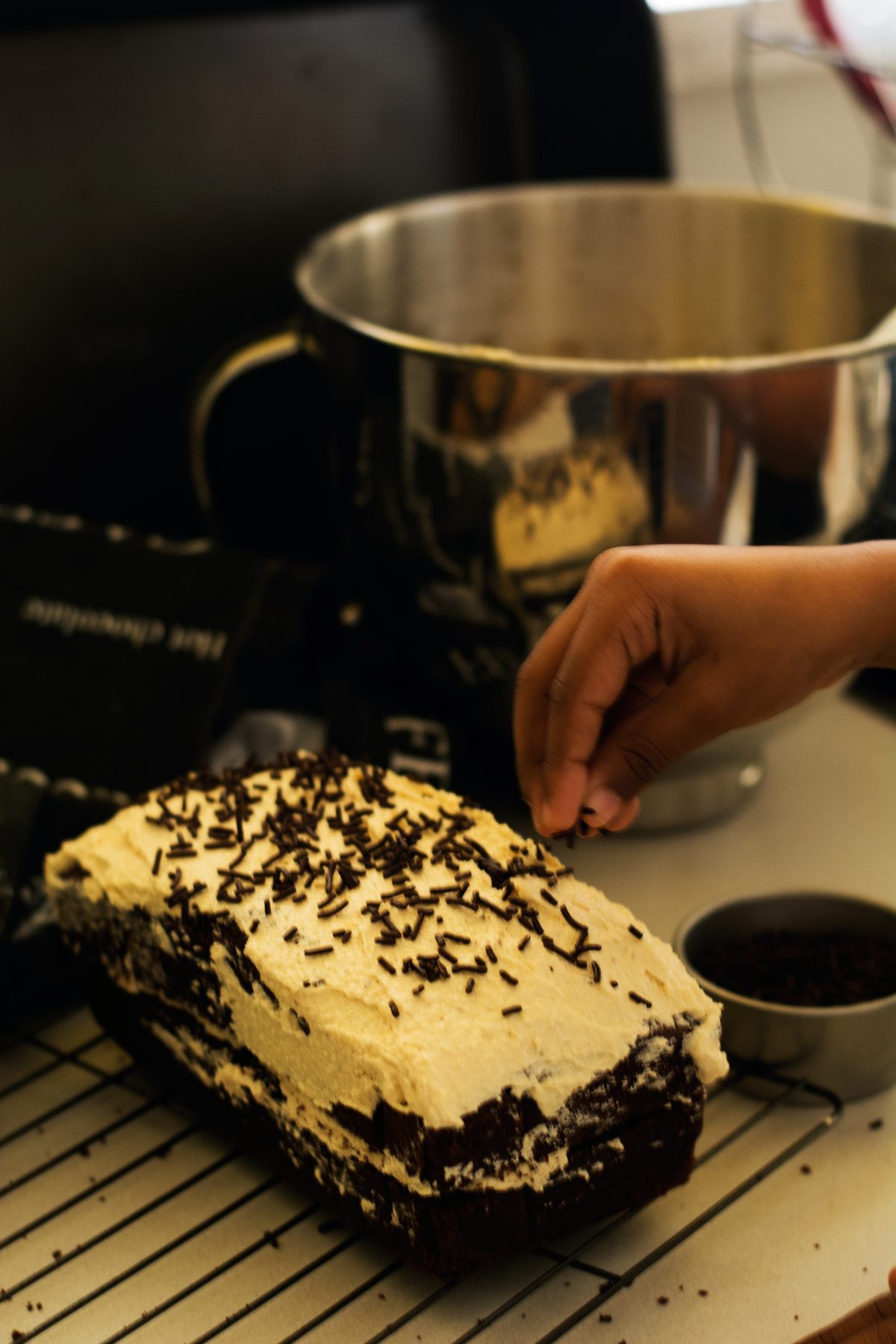 And at the end of it, Adi ordered me to say an official thanks to him on my blog post (in fact he insisted on it). So Adi, thanks a lot for helping me bake and photograph this beautiful Mocha Cake.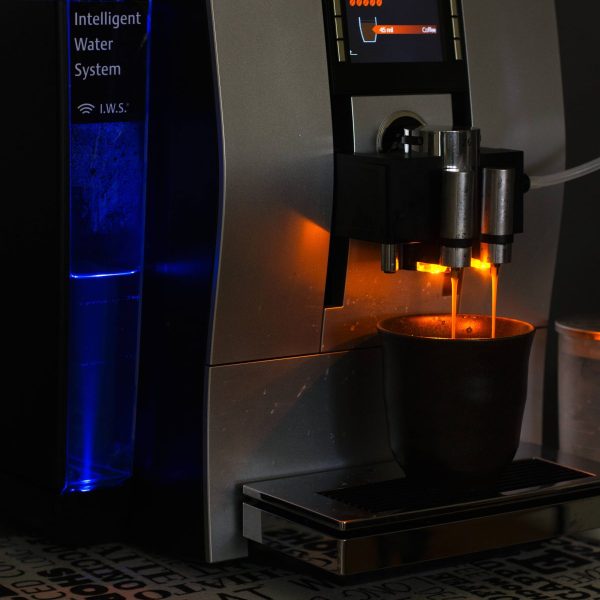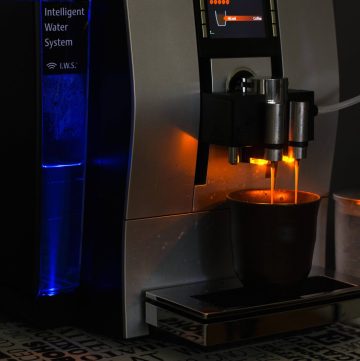 Print Recipe
Mocha Cake with Coffee Butter Icing
Ingredients
For the cake:
175

gm self raising flour

40

gm cocoa powder

220

gm raw brown sugar

175

gm unsalted butter

melted

4

medium eggs

separated

70

ml

strong black coffee

cooled

3

tbsp

water

Coffee butter icing; to decorate

Dark chocolate sprinkles; to decorate
For the coffee butter icing:
100

gm butter

softened

200

gm icing sugar

sifted

4

tbsp

strong black coffee

cooled
Instructions
To make the cake:
Preheat the oven to 175°C. Lightly butter and line the loaf tin with baking paper.

Sift the flour and cocoa powder into a bowl and add the sugar; stir to combine well.

Add the melted butter, egg yolks, coffee and water into the dry mixture and beat using a hand held whisk or beater till smooth.

Whisk the egg whites in another large clean bowl till fairly stiff peaks form and then gently fold this into the cake mixture in three batches. Be gentle but make sure no lumps of egg white remain.

Pour the mixture into the prepared loaf tin, smoothen the surface and tap to remove any air bubbles.

Bake at 175°C for 30 minutes, reduce the temperature to 160°C and continue to bake for another 15-20 minutes or till a skewer inserted in the middle comes out clean.

Allow the cake to cool in the loaf tin for at least 10 minutes before lifting it out. Then leave on a cooling rack to cool completely before decorating with the butter icing.

Once cooled, cut the cake along the middle horizontally into two equal halves. Apply half of the icing on the lower half and then place the other half of the cake on top. Spread the remaining icing on top and decorate with the dark chocolate sprinkles.

Allow the cake to settle for half an hour before cutting.
To make the icing:
Place the softened butter in a large clean bowl and beat till soft.

Add the sifted icing sugar in batches and continue to beat.

Add 3-4 tbsp cooled coffee and beat till smooth and creamy.
Notes
5 x 9 inch loaf tin used for the cake.
I used a conventional oven; you may need to adjust the temperature and timings depending on the kind of oven you are using. To be on the safe side, check after the first 20 minutes and adjust temperatures accordingly.
Enjoy! And if you do bake this, do send me a picture or tag me in your post using #thespiceadventuress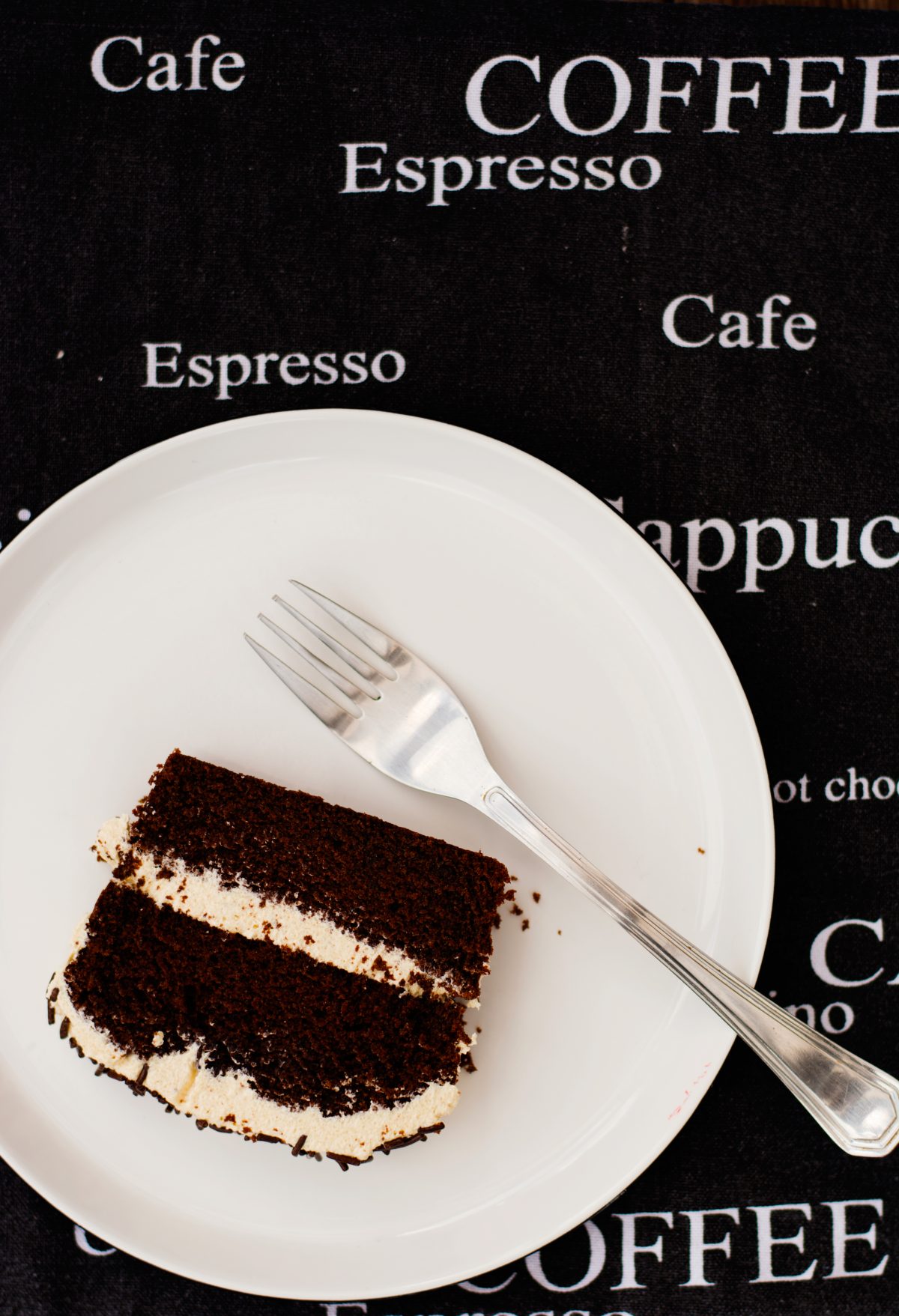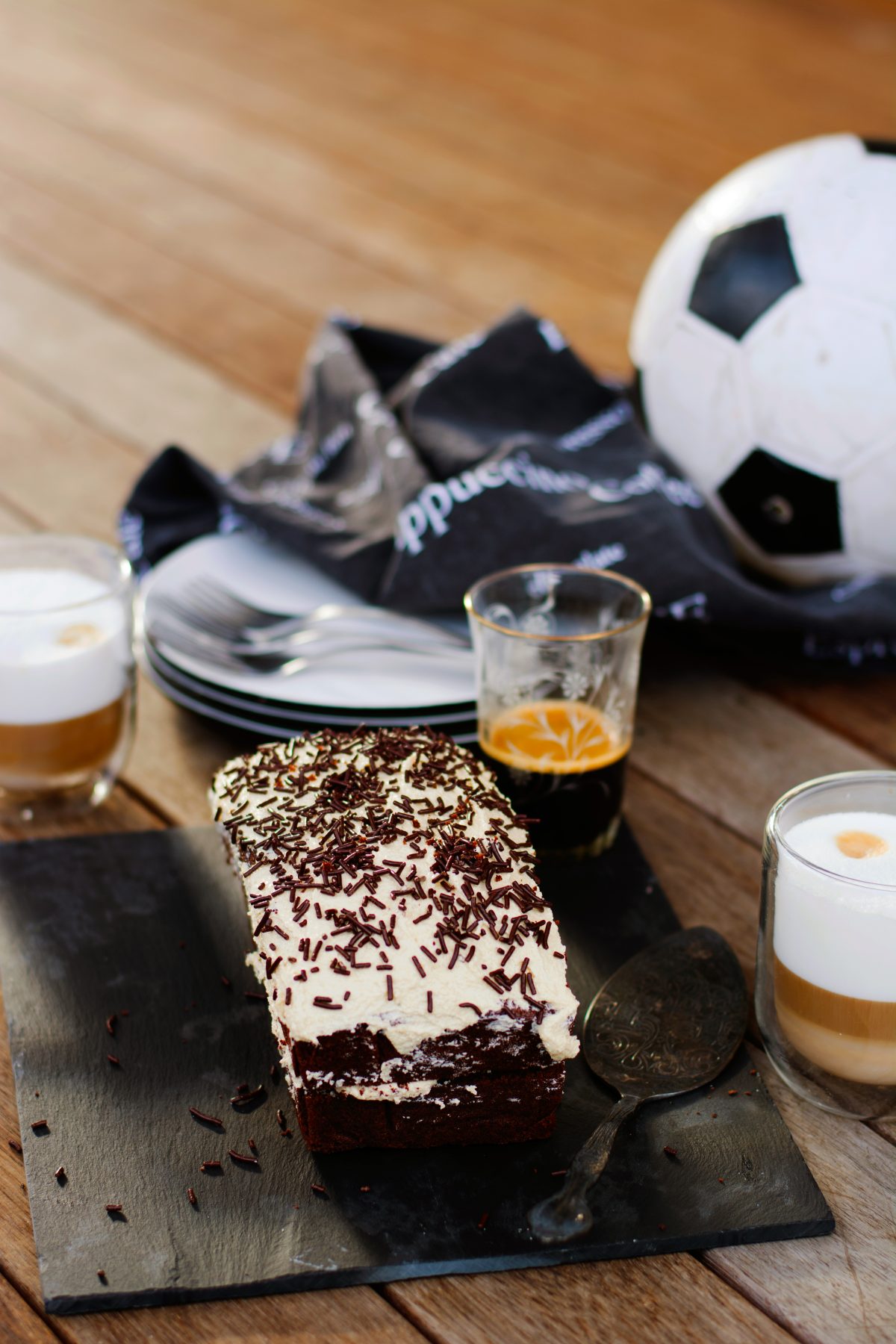 Disclaimer – This is a sponsored post and the coffee machines were given on loan to me by Jura Australia. But all the opinions expressed are truly mine.