It was an early Easter party for us this year. Actually totally unplanned; it was meant to be a barbecue party with a few friends which eventually turned out to be sort of an Easter lunch.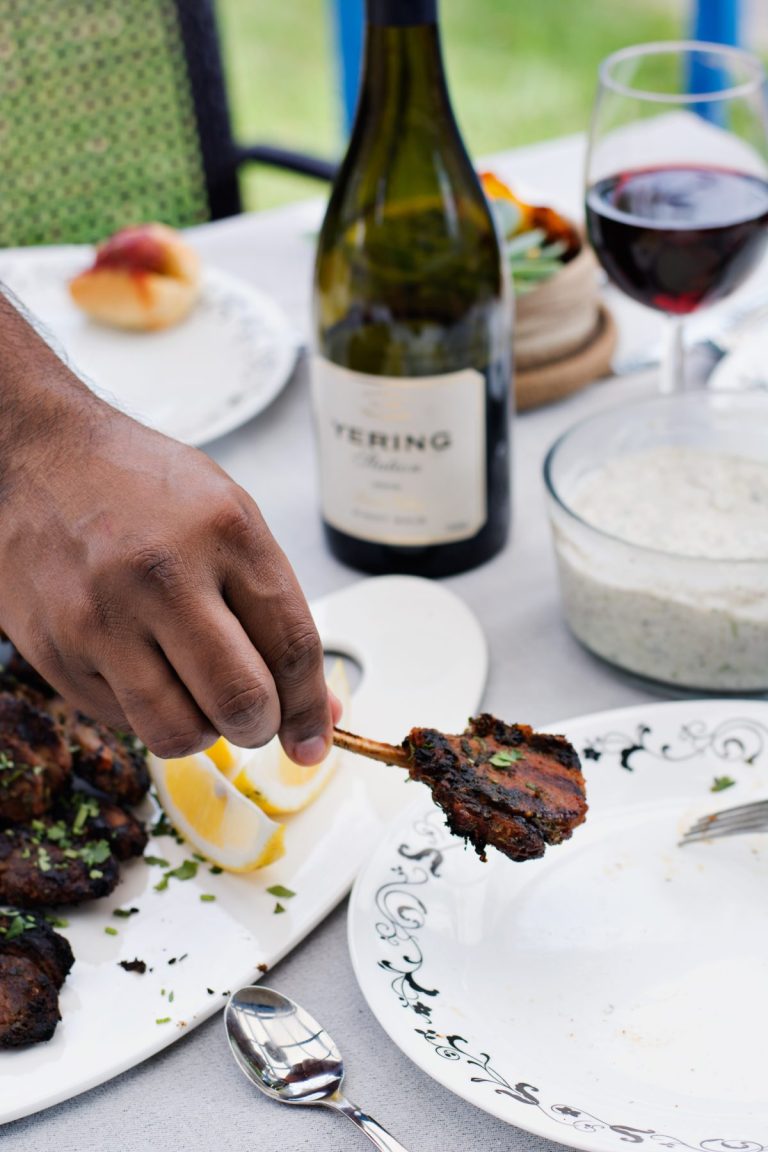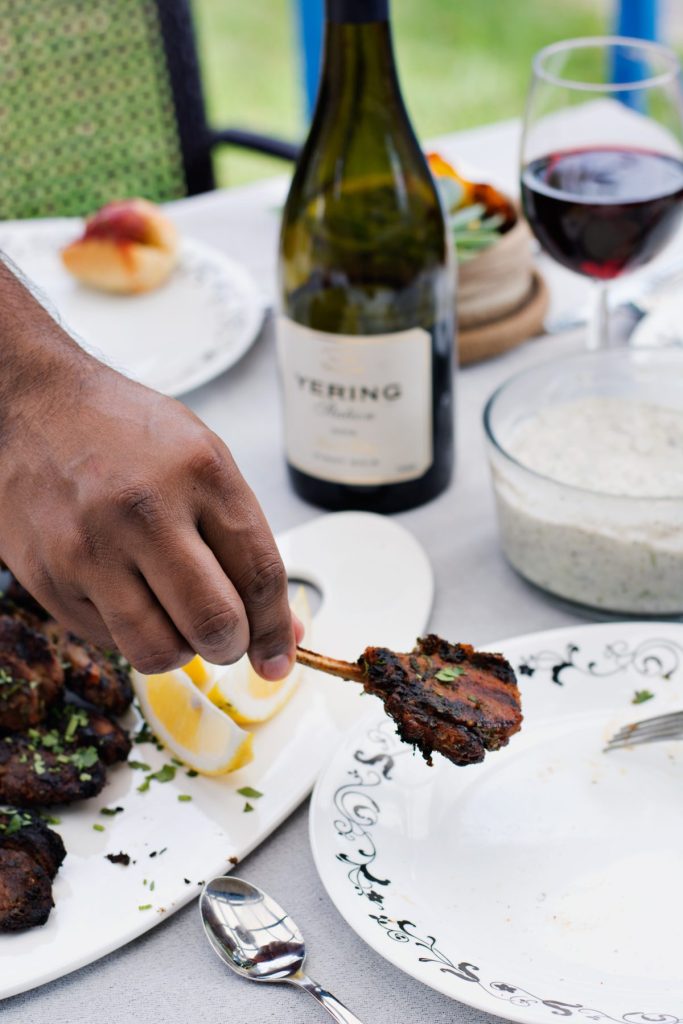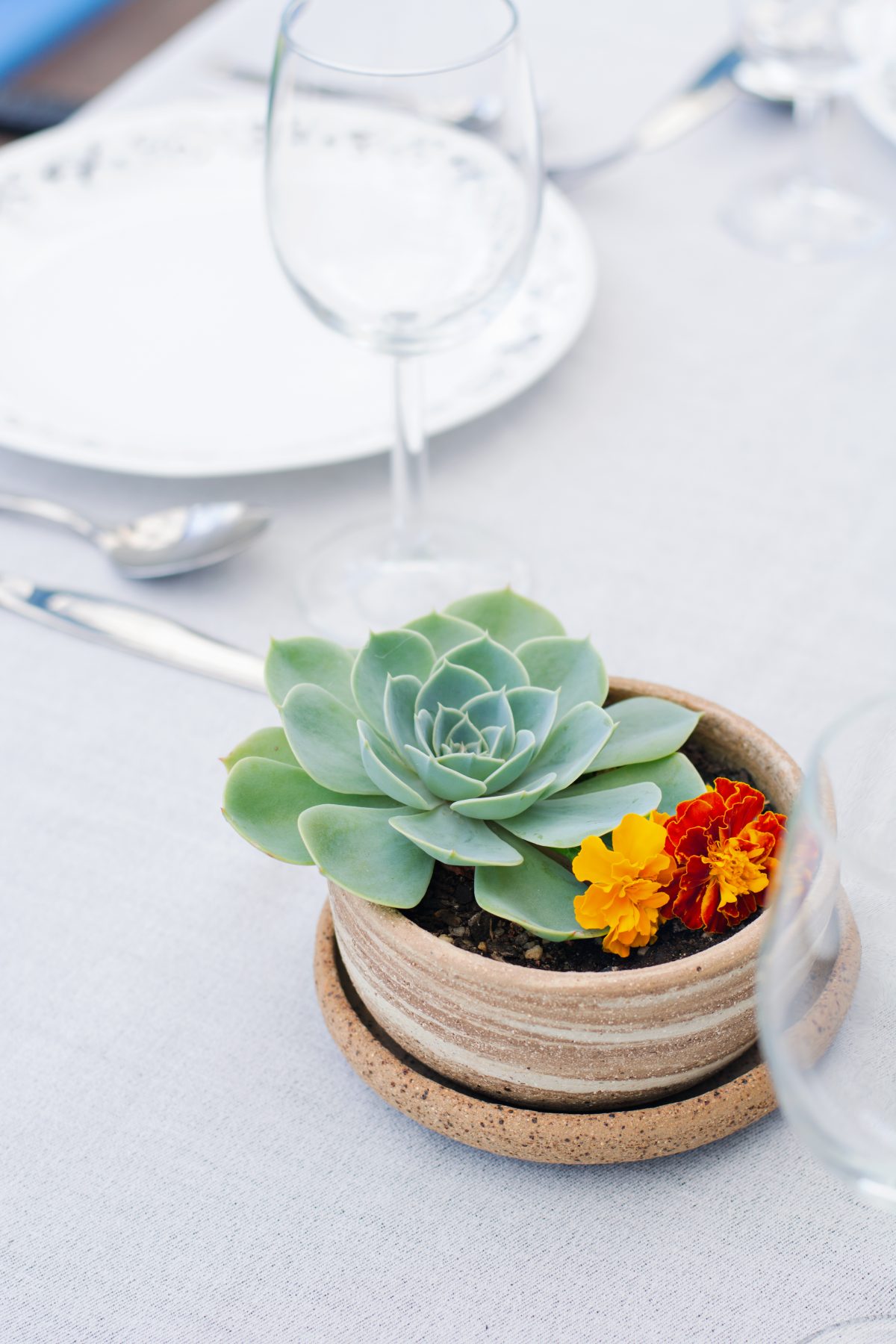 Before we get to the party and the recipes, let me share with you the story of my Weber and how it came into our lives. Way back in 2013, when I had just started blogging, I came across a giveaway hosted by Kikkoman in association with Weber. The prize pack was the new Kikkoman condiments being released that year along with a Weber Q200.

And on a lark I participated (I enter a lot of giveaways guys and its pretty common knowledge amongst my friends) and won!

The prize pack arrived and the interesting bit is that we were living in an apartment at that time where the Weber could not be used. And it stayed in a box for the longest time till we moved homes late last year. So finally the Weber that I got in 2013 was inaugurated in 2016 for a Christmas party. So naturally we are very excited to use it after waiting all these years that every party planned eventually ends up as a barbecue themed one.

There were a few recipes I had scheduled to be developed and photographed for the blog as well as clients and two of these fit in perfectly for the party menu. So the idea of a casual get together turned into an early Easter party. And coupled with other dishes, we soon had a feast on our table.

So here's what I had on the menu for the day…

For starters, we had Cajun sausages and grilled corn.

The recipe for Cajun sausages has been there on the blog for the longest time and is a favourite in our home. It's quick to put together and hence features regularly on our weekend entertaining.

No barbecue would be complete without grilled corn and we had it the classic way, rubbed with butter, lemon and chilli powder (substitute with paprika for less heat).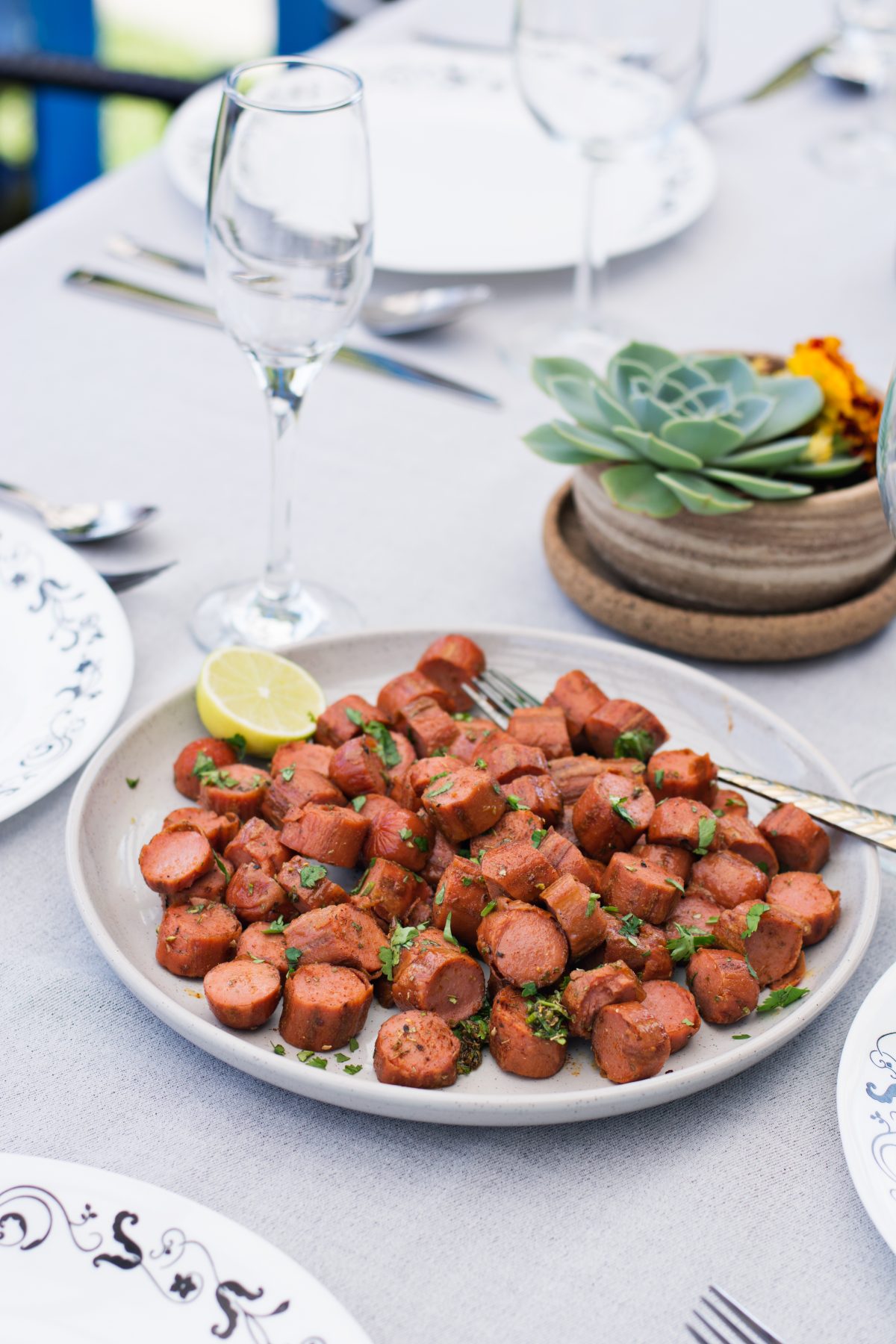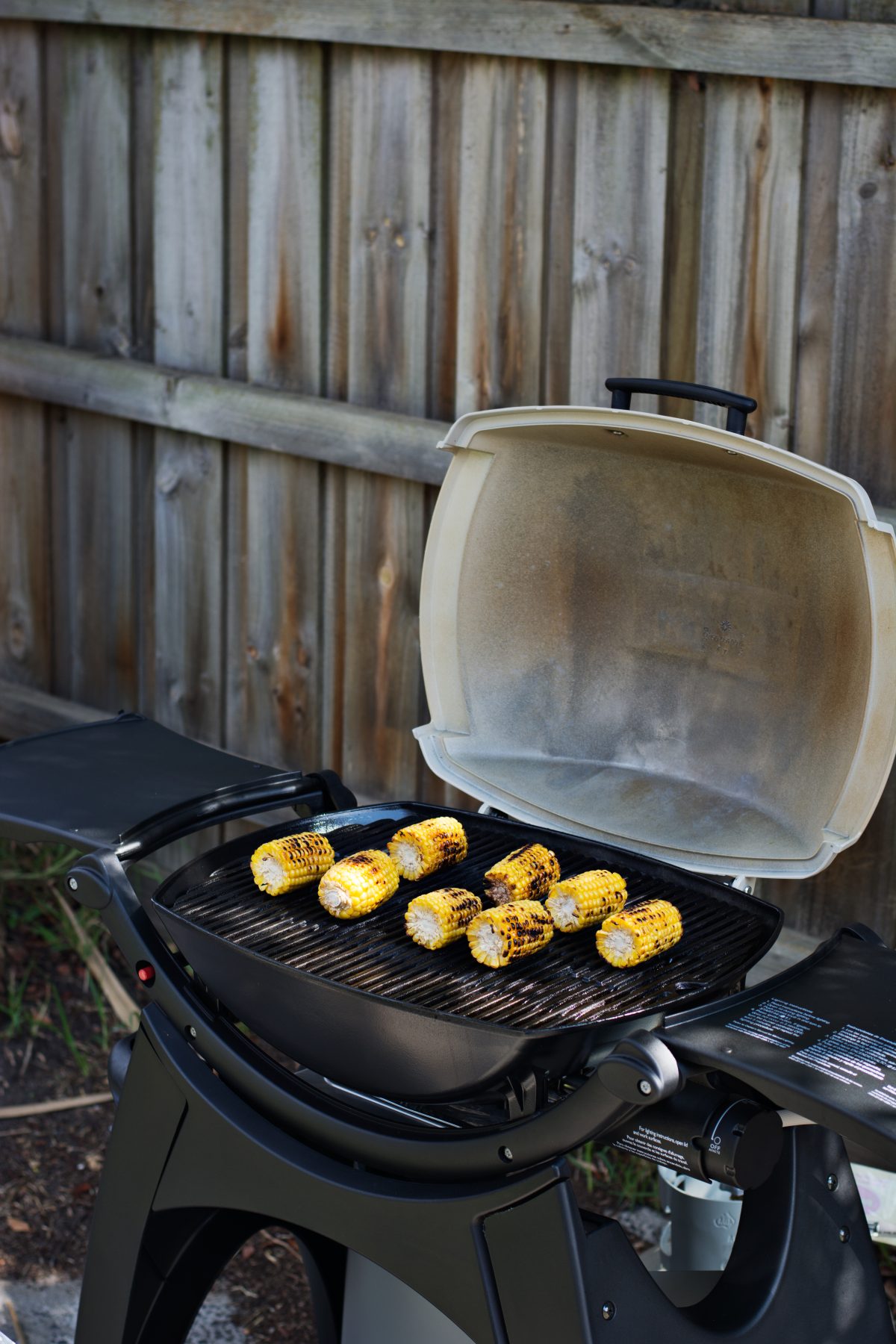 For mains, we had two meat dishes – Moroccan lamb chops and the Middle Eastern style beef kofta platter.
I have been dying to try out Noha's beef kofta recipe for the longest time and this seemed to be the perfect occasion for it. No adaptations or tweaks; just followed the recipe as such. And yes, good quality beef mince with a bit of fat is highly recommended.

(Unfortunately, she has closed down her blog temporarily)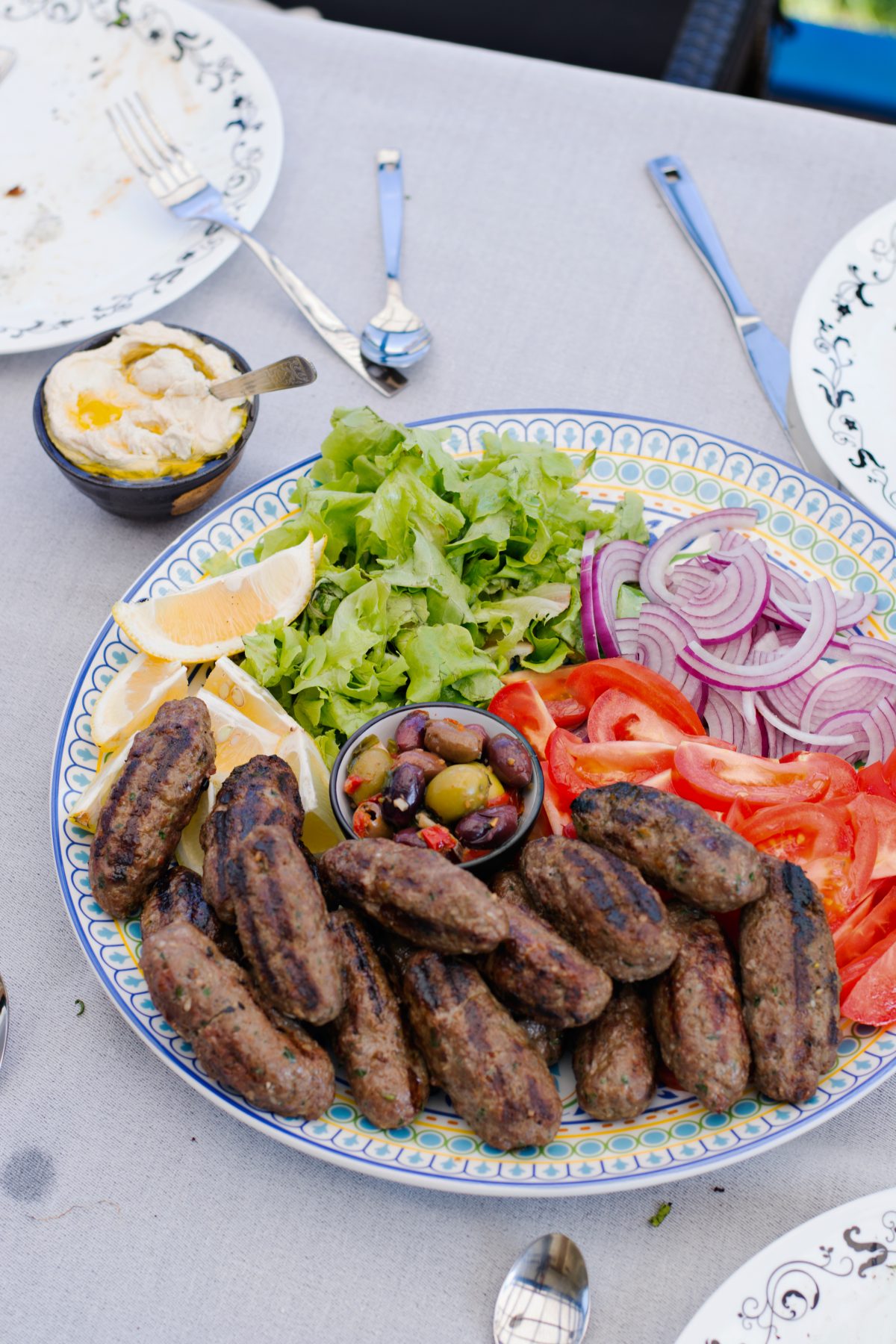 Coming to Moroccan lamb chops, I had to share it with you guys because it's simple, tastes awesome and everytime I have made it, it's been a big hit.

Lamb chops with a bit of fat attached is recommended especially while grilling because it helps keep the meat moist and tender. The marination is simple and is best done a day ahead. I have frenched the lamb chops because it looks nice and pretty that way but you don't strictly need to.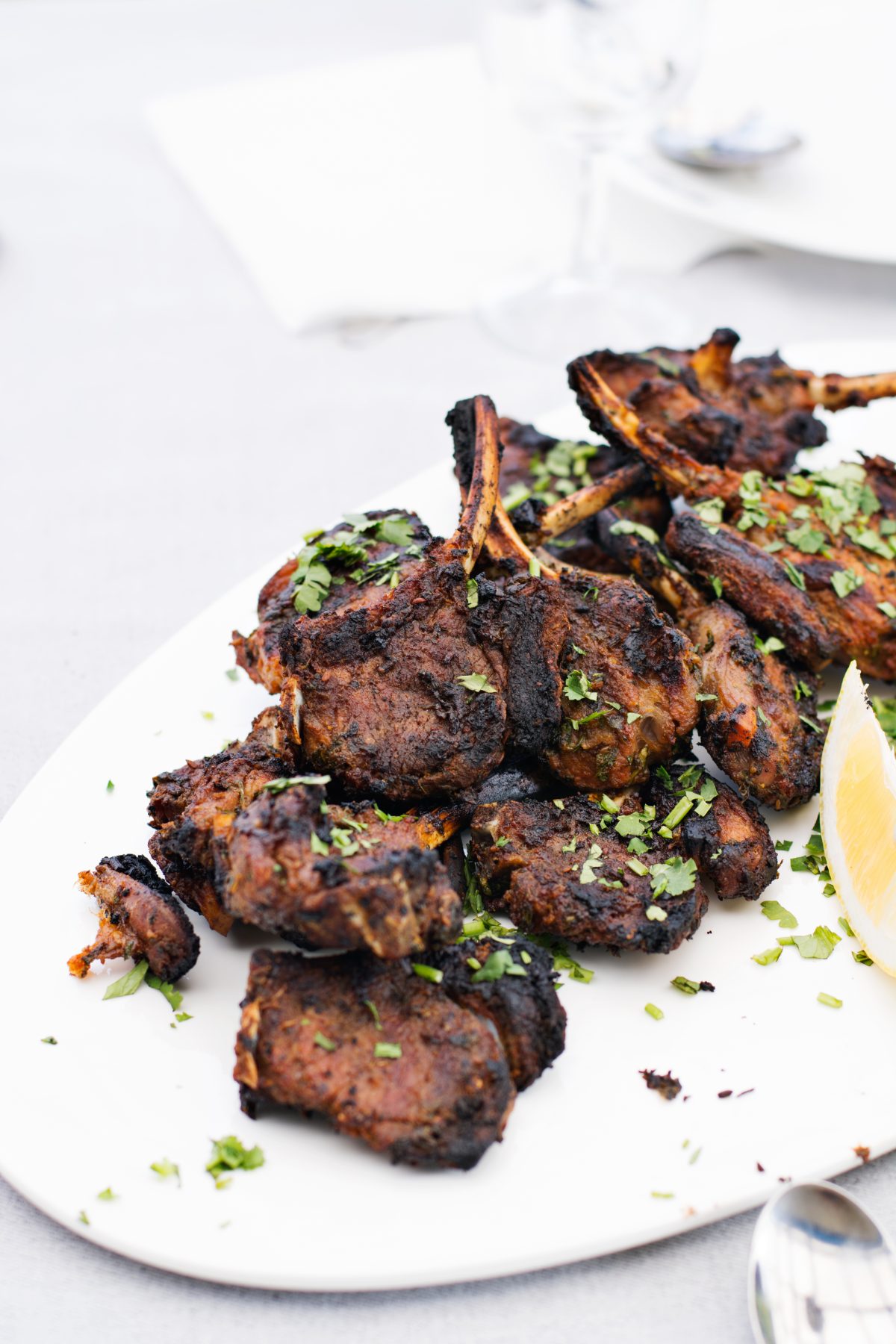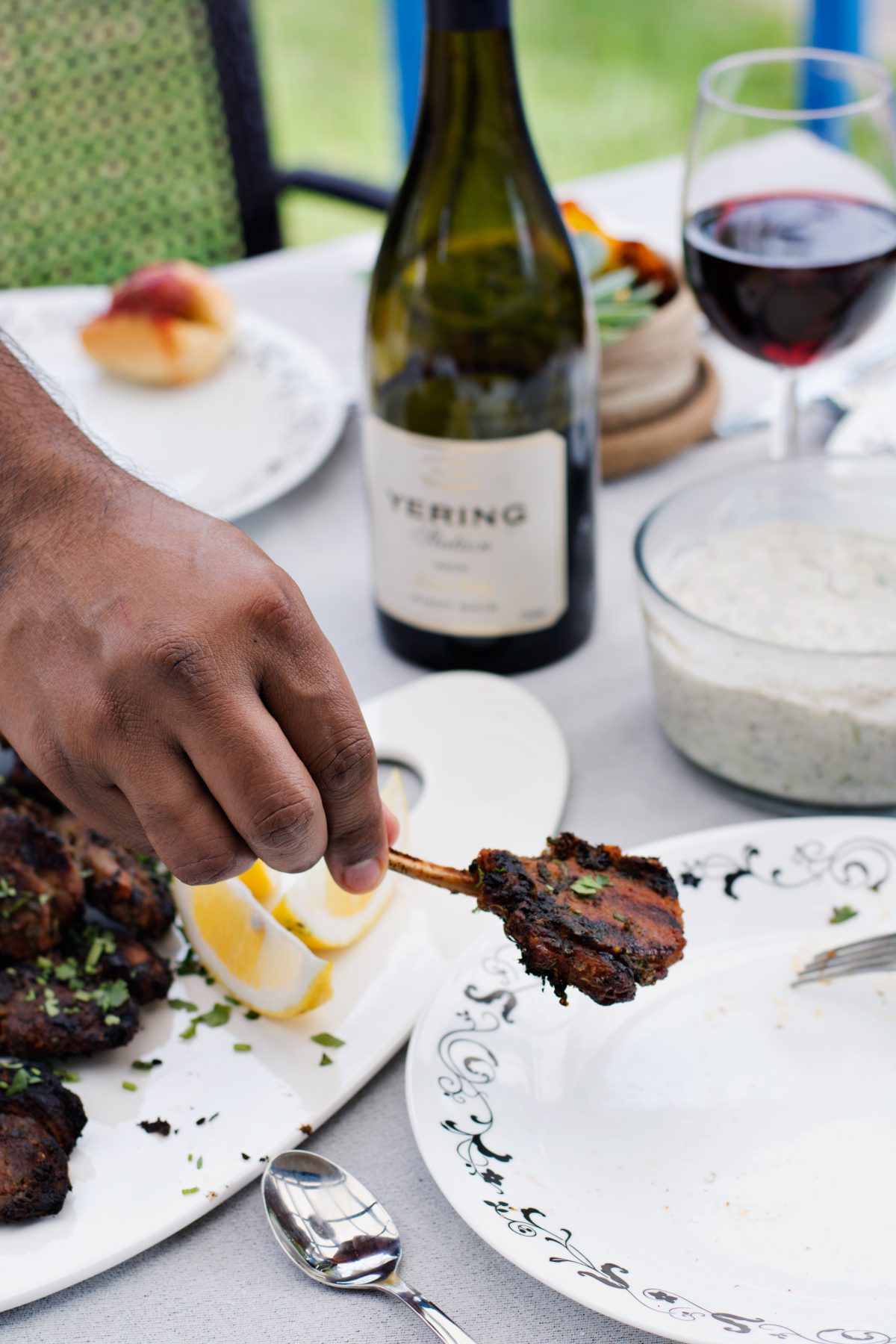 Our choice of wine for the day was the Yering Station Pinot Noir 2015, a really balanced wine on the palate with hints of cherries, dark berries and savoury forest floor spice. I loved the fact that the tannins are not overpowering and has a delicate finish, thus pairing beautifully with grilled Moroccan lamb chops.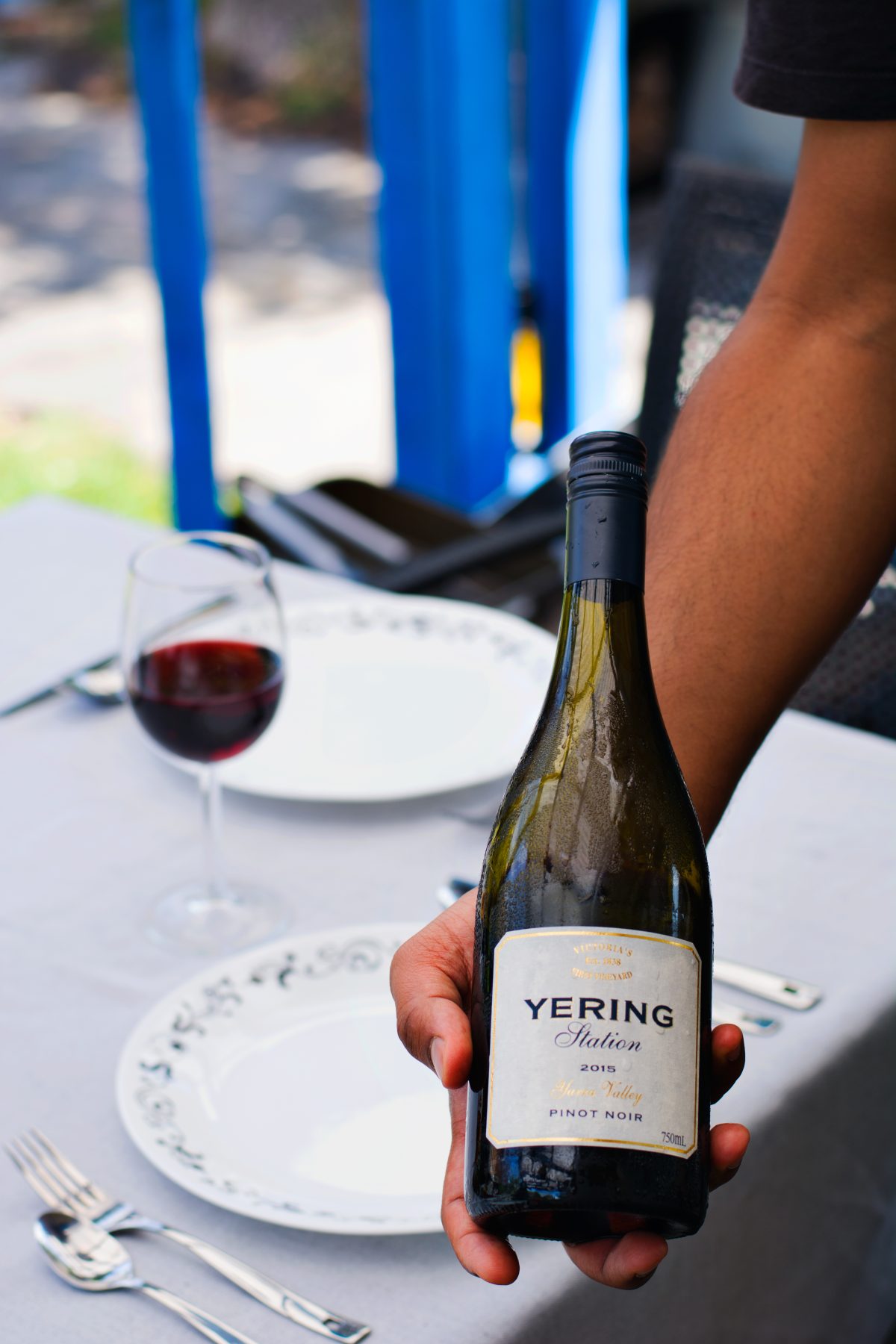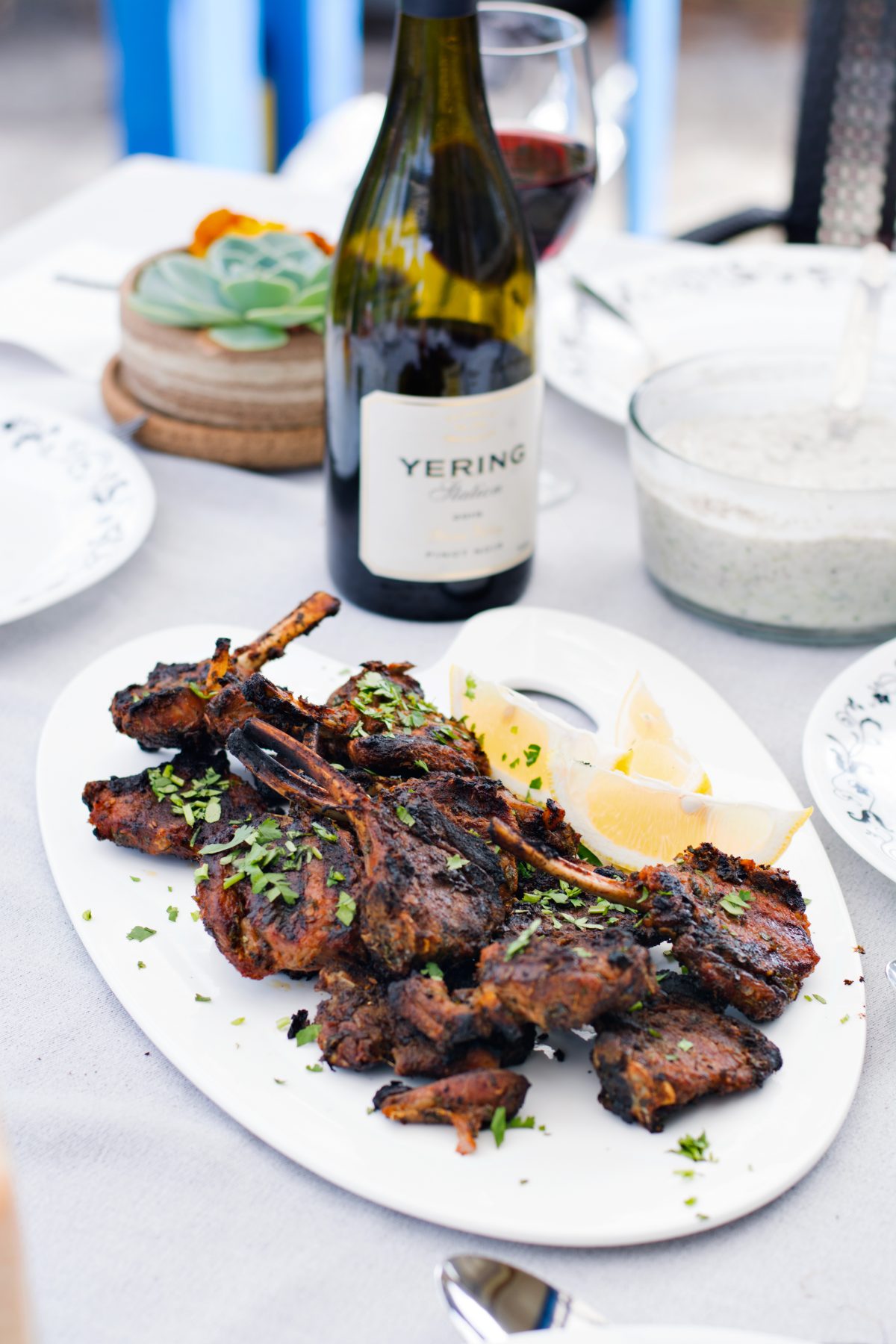 Recipe adapted from Cooking with Alia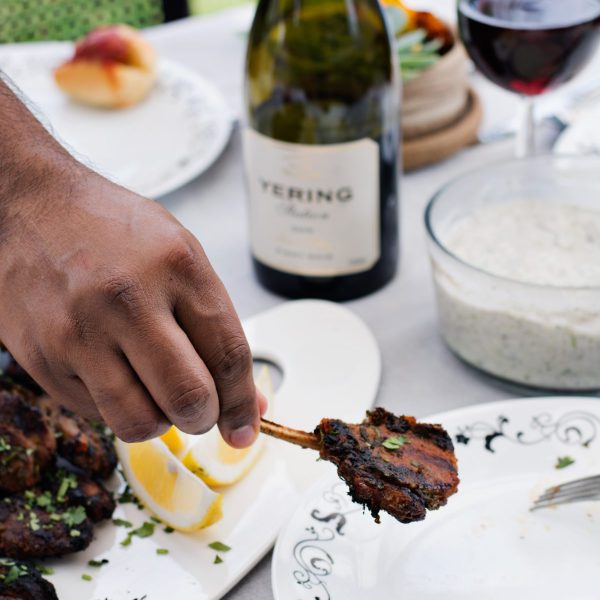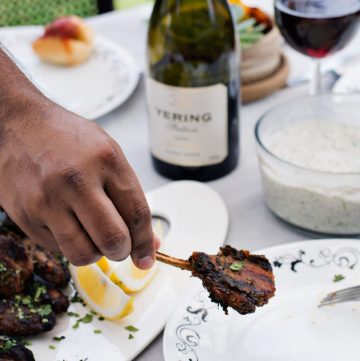 Print Recipe
Moroccan Lamb Chops
Ingredients
1

kg

lamb chops; frenched

½

cup

fresh flat leaf parsley; finely chopped

½

cup

fresh coriander leaves; finely chopped

½

cup

fresh mint leaves; finely chopped

Salt; to season

½

cup

olive oil

3-4

garlic cloves; grated

1

tbsp

paprika

1

tsp

red chilli powder

1

tsp

cumin seeds; crushed
Instructions
In a bowl, mix the herbs and spices with olive oil.

Add the lamb chops; season with salt and allow to marinate for at least 6 hours, overnight if possible.

Grill on high heat on both sides till done.

Enjoy!
And finally it was time for dessert. I had created an Easter themed icecream cake as a guest post for Stuff Mums Like. Since it was a warm day, the icecream cake made the perfect dessert to end our happy meal.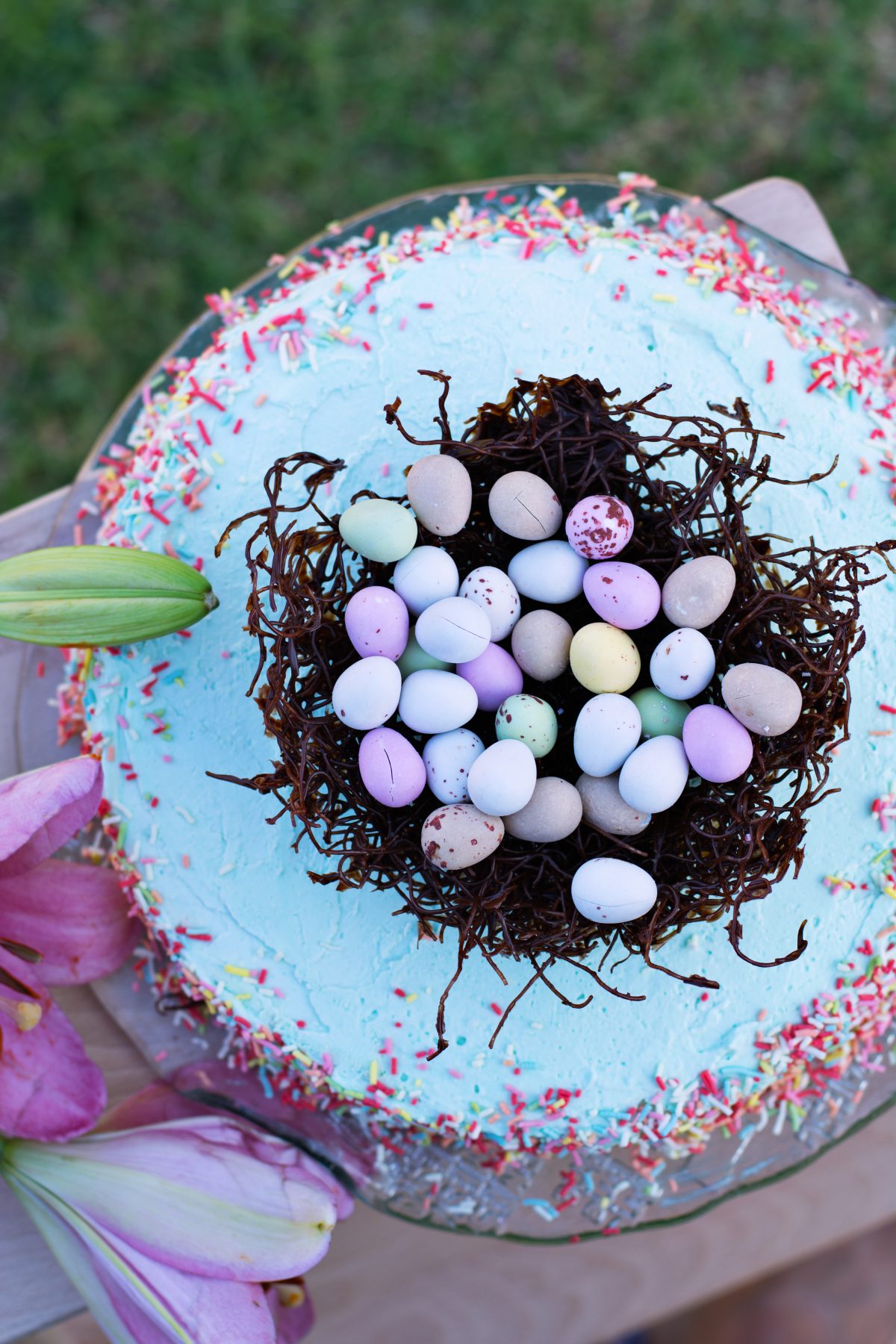 An extremely simple one, this cake consists of three different icecream layers on a base of cookie crumble. Store bought icecreams were used; saves time and great for parties. Choose whichever flavours you prefer and the number of layers too. A totally customizable cake, it's great for birthday parties too especially if you are hosting one at home for children.

The addition of the chocolate nest and chocolate filled Easter eggs add that special touch of festivity.

So hop over to their website for the full recipe.