How have all of you been?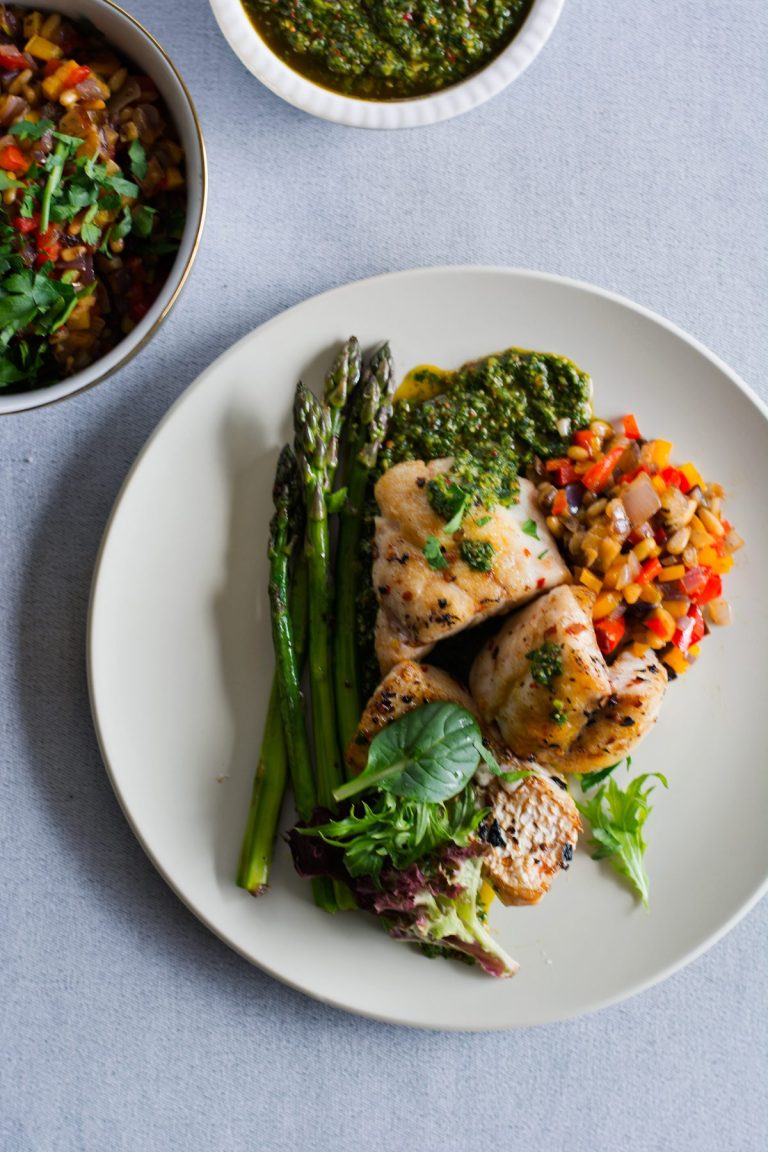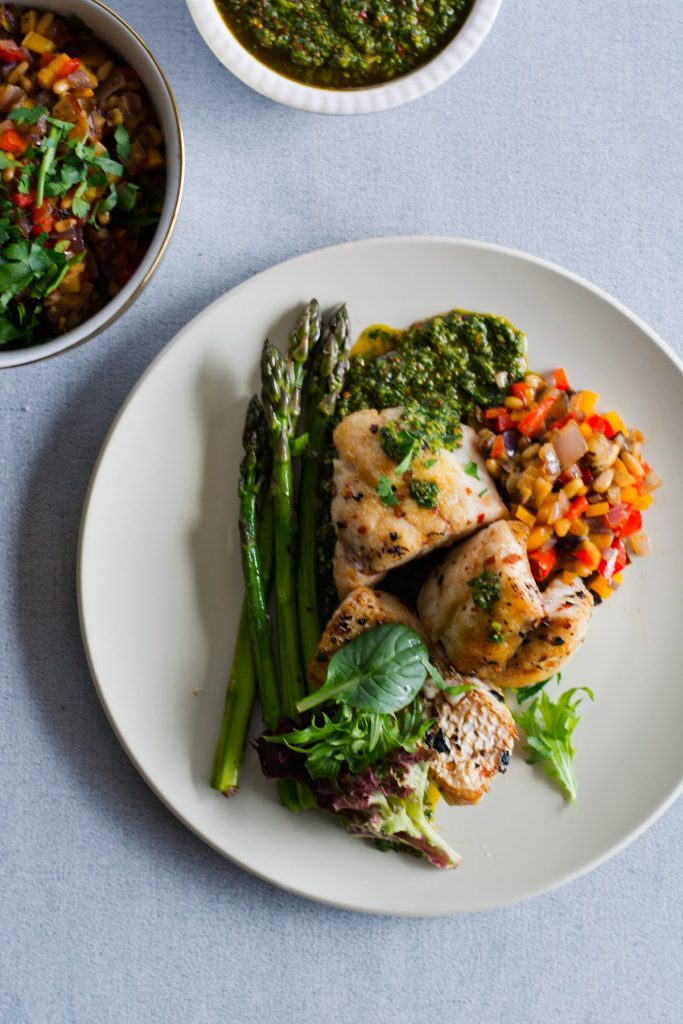 (Do let me know in the comments guys, because this is the only place where I interact with so many of you. So keep the conversations going….)

I am currently in a 'season deadline' zone, a zillion things to do before I fly off to India for our vacation. Yes folks, we are visiting home after a long long gap of almost five years. And no, we didn't plan on being away for so long, just that a lot of stuff happened on the personal and work front after migrating to Australia that we were not able to take a proper vacation until now.

There is a lot of pending work, and I have no clue how I am going to manage it all. This season's always a little crazy and it is also a fact that I didn't plan and organize my work effectively. And honestly, I do find it a bit stressful and overwhelming at times when I see such amazing content from other bloggers. The feeling lasts me a couple of hours. But I don't let it affect me more than that; a few deep breaths and telling myself repeatedly that I am not a part of any 'rat race' is my therapy.

That feeling of 'not doing enough' used to plague me much more earlier on. But over years, I have perfected the art of dealing with it effectively. I have learnt to say 'NO' and I have learnt to stop comparing myself with anyone else. Believe me; it's so important in the chaotic times we live in.

So no festive recipes from me this year, just food that I have enjoyed with my family and some that I have created for clients. Hope you guys don't mind.

The title for today's recipe might read a mile long, but it's a super easy one. It's one of those seafood dishes that can easily come together on a weeknight or sit just as perfectly on your weekend entertaining menu.
I have used Red Snapper today; it is a beautiful and versatile fish that can be cooked in so many different ways. The steaks can be used for traditional style curries or fried preparations, the whole fish for grilling or the fillets can be used in so many interesting contemporary dishes like we have today.

It is the accompanying combination of salsa verde and caponata that makes this dish really fresh and perfect for summer. I have added a bit of Kashmiri chilli powder (you could use paprika too) to the fish; I think that hint of spice adds loads more flavour than just salt and pepper.

Really fresh herbs are the key to a good salsa verde; the pickled capers and mustard add a whole dimension of flavour and really jazzes up the herb flavour. The caponata is again so fresh and adds real vibrancy to the dish; make sure that the veggies are tossed on high heat or it will go soggy, which we definitely don't want. And grilled asparagus ofcourse, for that crunchy textural element.

So let's dig in – Pan fried Snapper with Salsa Verde, Caponata and Asparagus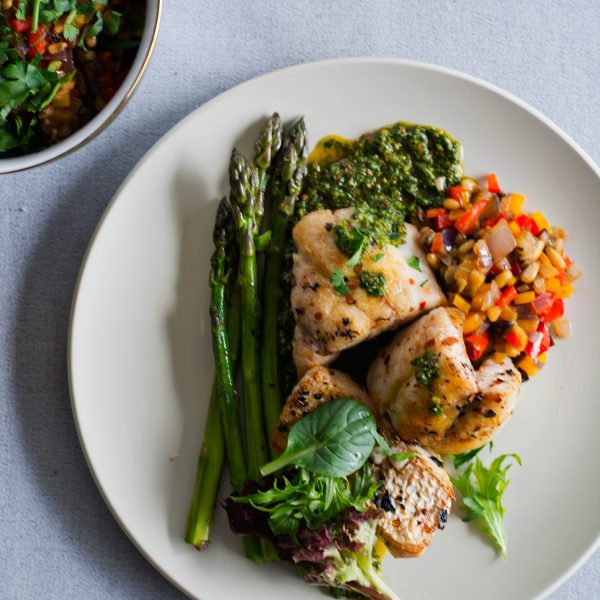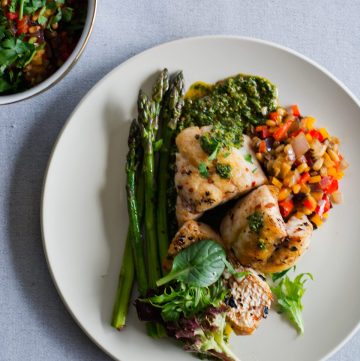 Print Recipe
Pan fried Snapper (Salsa Verde, Caponata, Asparagus)
Ingredients
Snapper:
3

large snapper fillets; deboned and cut into large steaks

Salt

to season

Freshly milled black pepper; to season

½

tsp

Kashmiri chilli powder

Olive oil

to shallow fry the fish
Salsa Verde:
1

cup

packed parsley

1

cup

packed basil

1

garlic clove

¼

cup

pickled capers

1

tsp

seeded mustard

1-2

tbsp

lemon juice

Salt

to season

Olive oil
Caponata:
1

medium red capsicum; deseeded and finely diced

1

medium yellow capsicum; deseeded and finely diced

1

medium zucchini; finely diced

1

medium eggplant; finely diced

½

red onion; finely diced

1

garlic clove; finely diced

½

bunch parsley

¼

cup

pine nuts; toasted lightly

1

tbsp

dried currants

2-3

tbsp

olive oil

Juice of 1 lemon

A pinch of sugar

Salt; to season

1

tbsp

parsley leaves; finely chopped
Asparagus:
12

green asparagus

1

large garlic clove; sliced finely

½

tsp

chilli flakes

1

tbsp

butter

Salt

to season
Instructions
Caponata:
Heat the olive oil in a pan and stir fry the bell peppers, eggplant and zucchini over high heat in batches. It's really important for the heat to be high to ensure that the veggies do not go too soggy and retain its colour and texture

Remove and place in a colander to remove excess moisture if any.

Sauté the onions and garlic till softened and return all the vegetables to the pan. Add the toasted pine nuts and dried currants, mix well and remove from heat.

Season with salt, sugar and lemon juice to taste.

Add the parsley leaves and mix through. Keep aside.
Salsa Verde:
Blend all the ingredients listed in a food processor till smooth. Keep aside.

Snapper:

Marinate the snapper fillets with chilli, salt and pepper; leave for at least 15 minutes. Pan fry in batches just before serving. (Remember to fry skin side first to ensure crispy and evenly cooked skin).
Asparagus:
Trim the thick ends of the asparagus (an inch from bottom) and peel the skin off at the lower end of the asparagus.

Blanch the asparagus and keep aside.

Add butter to a pan and add the garlic cloves; cook on low heat till the garlic takes on a light brown colour, then add the chilli flakes.

Immediately add the asparagus, season with salt and stir fry on high heat for about 15 seconds.

To serve:

Spread 2 tbsp salsa verde on the plate and place 1-2 snapper steaks on top. Place a few of the grilled asparagus to one side and the caponata to the other side. Serve warm.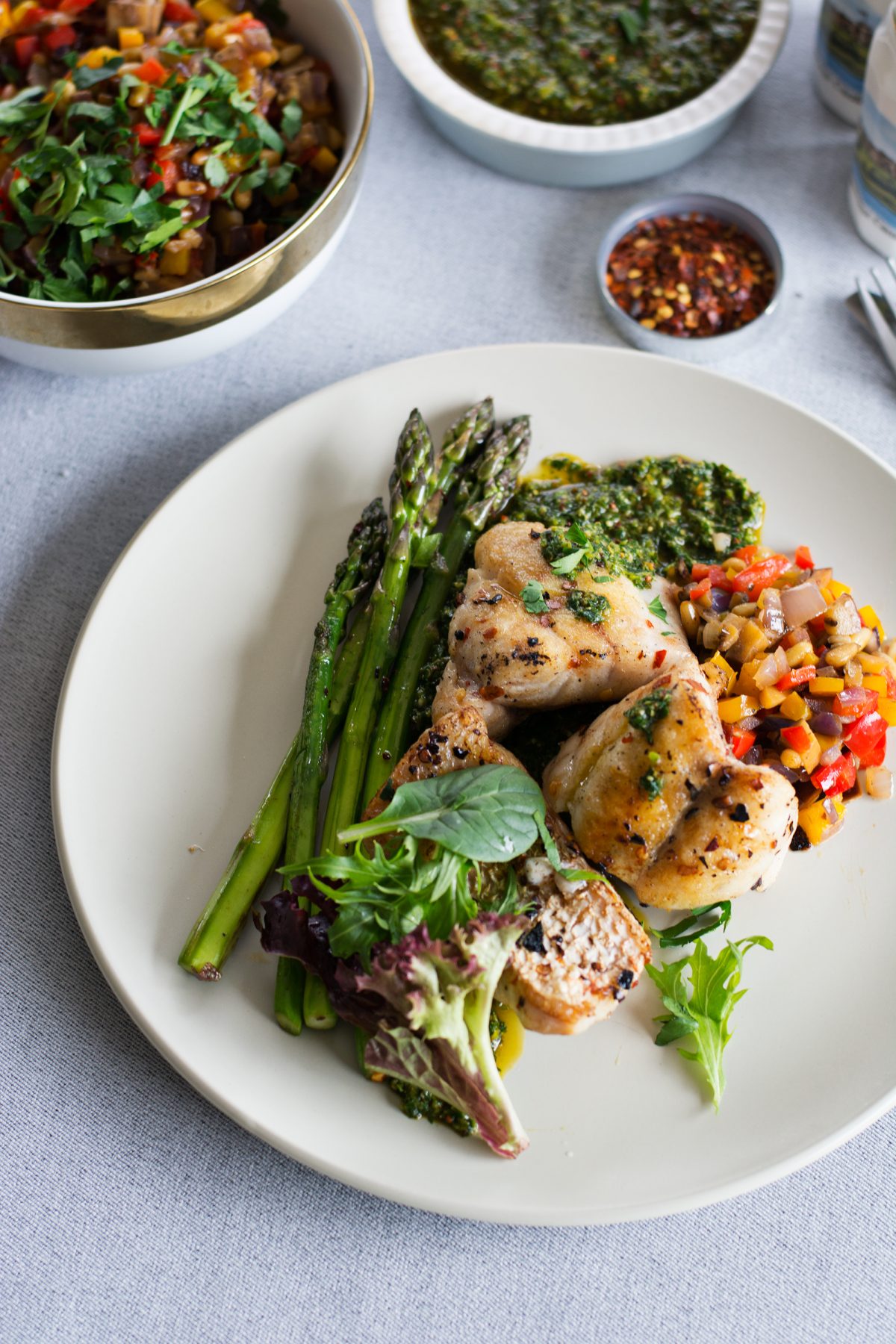 Disclaimer – Recipe developed, styled and shot for Supreme Seafood