A crazy title, isn't it? I can explain…..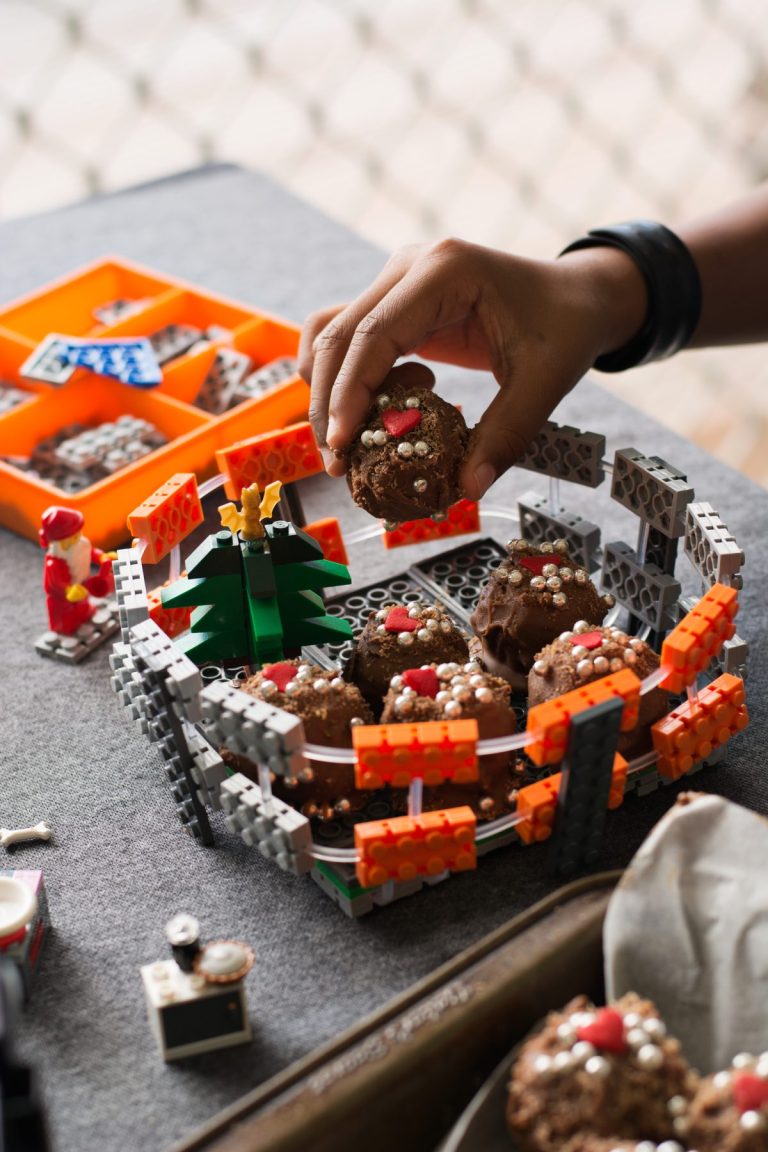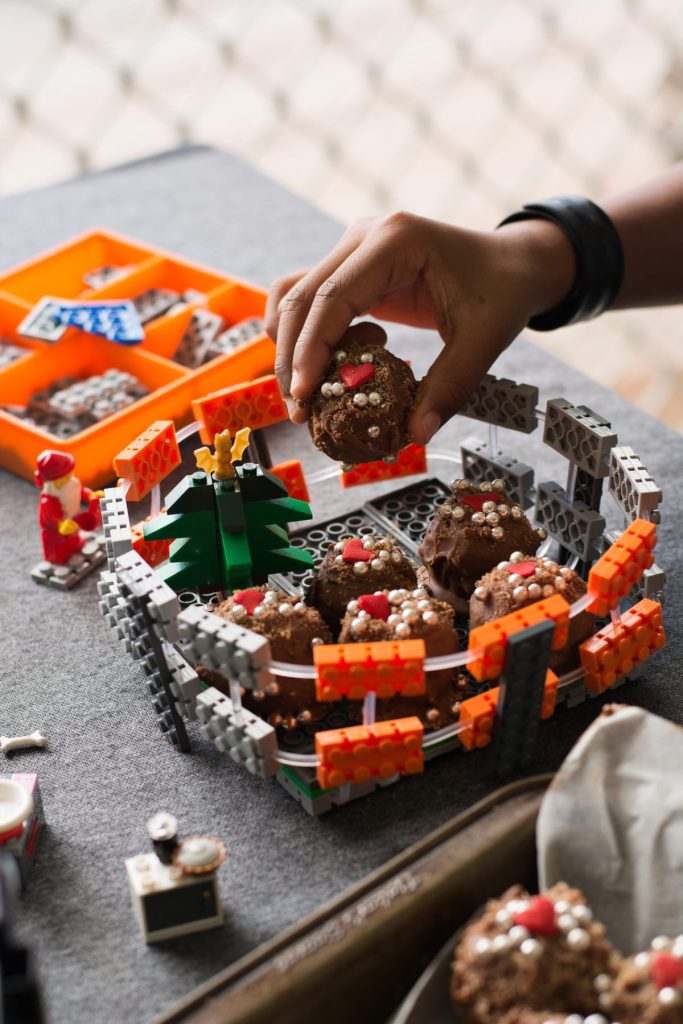 Months ago, when I attended the 'Kids Business Blogger's Brunch', I was introduced to Flexo – a unique rigid construction brick and flexible tendon combination toy for children. The mum mode was switched on and I spent a considerable time learning more about Flexo; all for my Lego crazy son's sake.

Lego is serious affair in our home. It is not just a toy, because it makes its presence felt everywhere. And it always takes up my favourite spot on the couch, not to mention the floor!

We do encourage his Lego craze in a responsible manner as he has always exhibited much creativity with it. He is never happy to stop with the catalogue, instead goes on to constantly make thoughtful designs, projects etc… using it as a base to express his creativity and imagination.

And Flexo seemed to be the perfect addition to it.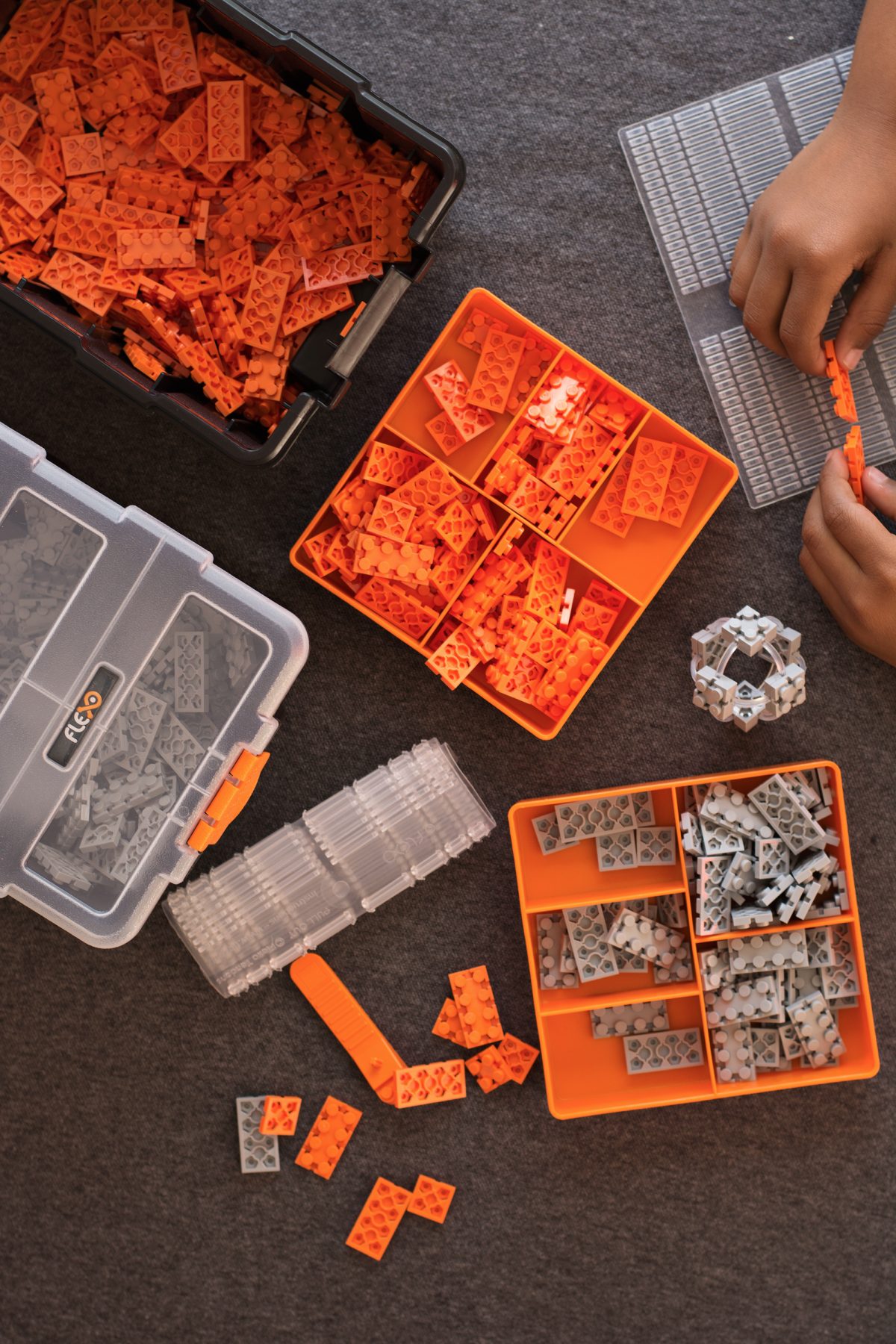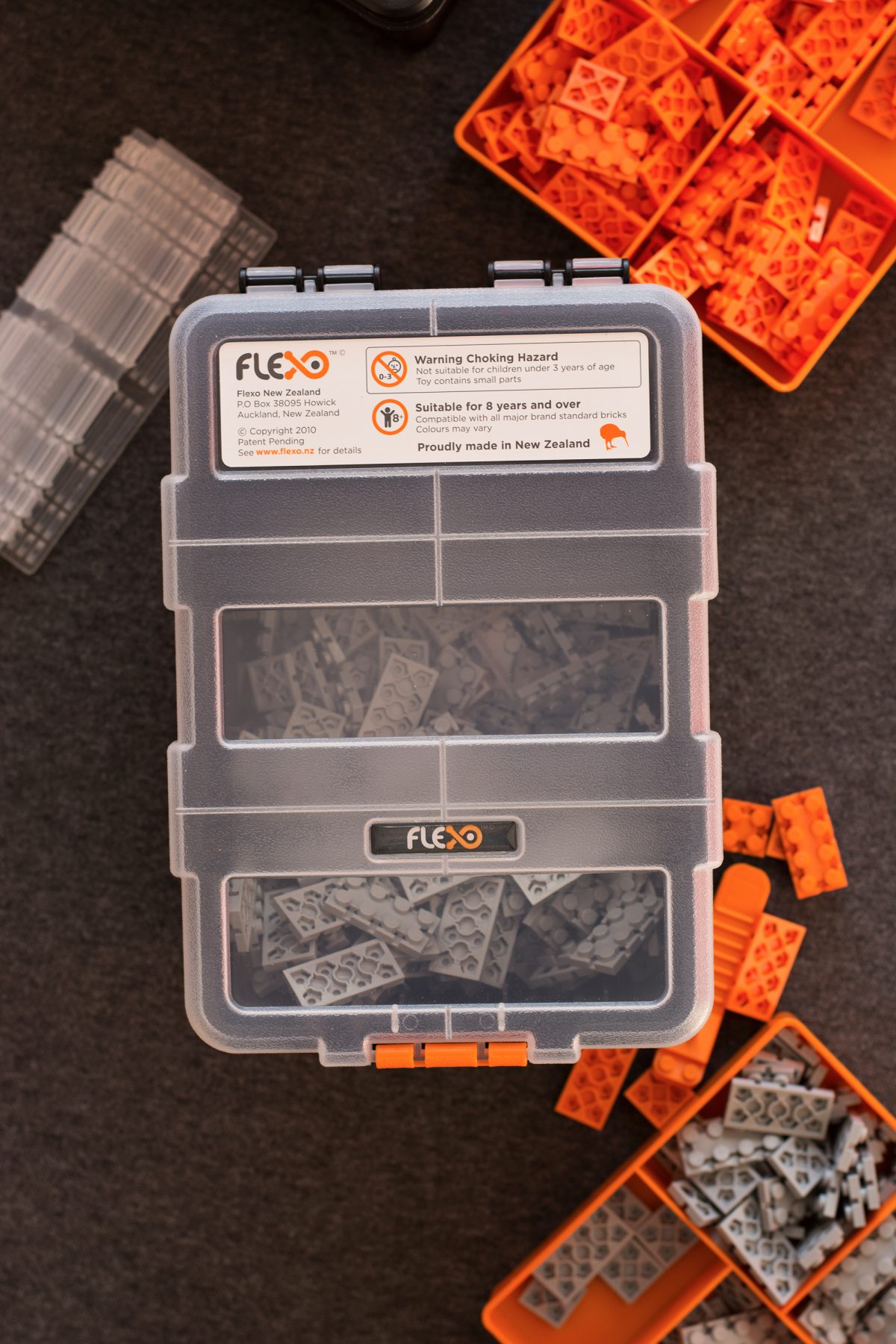 for children above the age of six, Flexo is compatible with Lego as well as similar construction bricks. Apart from keeping your child engaged and away from unnecessary screen time, Flexo can be a good tool to develop fine motor skills along with fostering imagination and creativity in your child.

Also plays an important role in developing patience! I find many kids these days lack focus and concentration and toys like these have helped my son immensely with both of these. And when he gets onto a project, he is quite determined to get it done right returning back to it again and again rectifying mistakes till he is satisfied. Indirectly, I feel that this is a great skill to equip my son with.

The range of movement that Flexo tendons provide makes it a very unique addition to the brick enthusiasts. It's available in different pack sizes and colours too. There are so many creative ways to use Flexo and can really lift your Lego creations up a notch.

The folks at Flexo were very kind to send me samples so that I could put it to the test before sharing my opinion here. When I gave it to Adi, there was only one condition I had – he needs to create something using Flexo and Lego that I can use for blogging. And this is what he came up with….

A little cute bowl for his food blogger mom!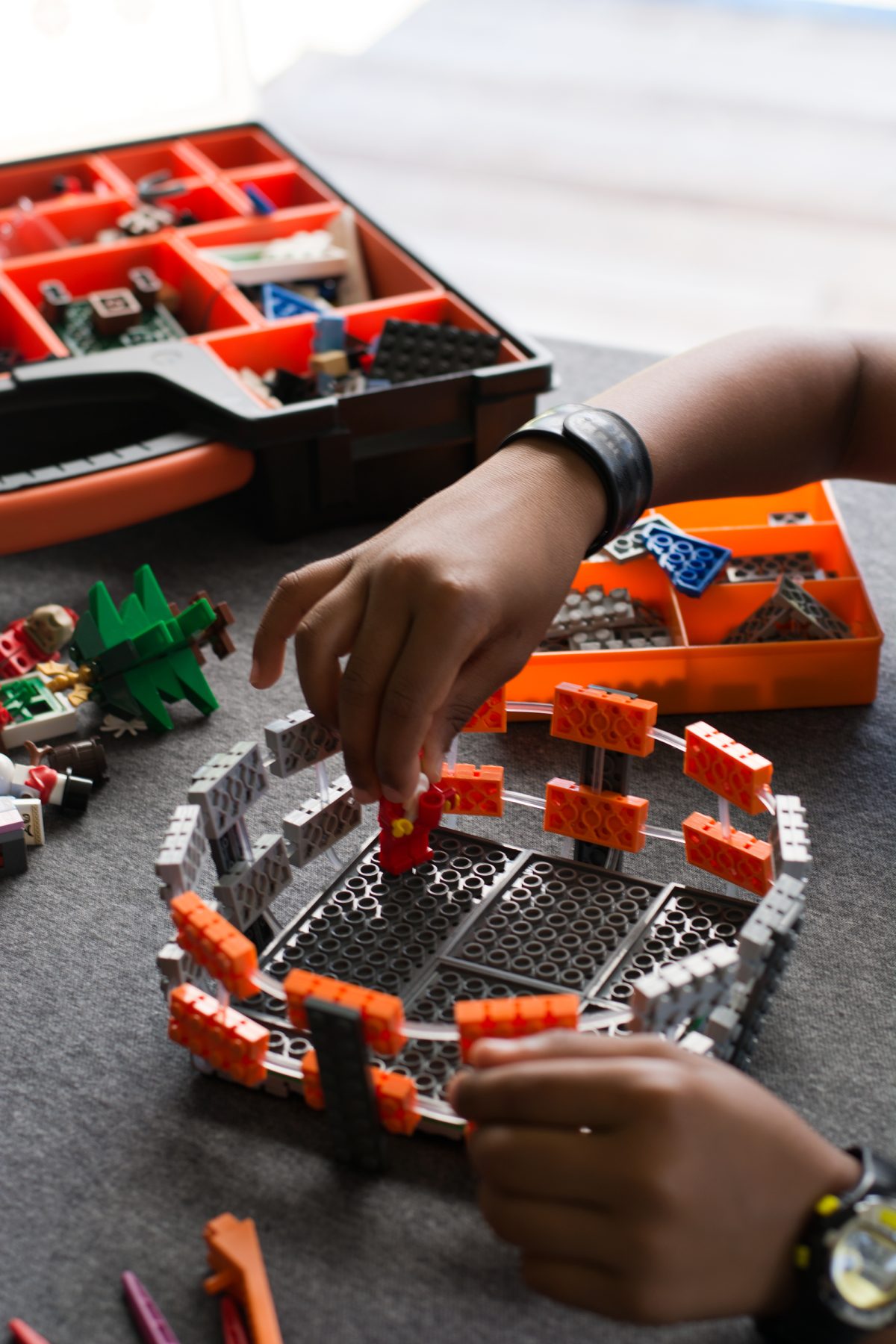 So of course I did what I do best….make something that he would love to eat and also can be presented in his new Flexo bowl.

Considering the shape of the bowl, I decided to make Chocolate Tim Tam balls. We made these during the Christmas period (though I am so late in posting it here) which explains the Christmas decorations Adi insisted be a part of his bowl.

These chocolate balls need just three ingredients; Tim Tams, cream cheese and melted chocolate. It is one of the easiest treats to make and are fabulous edible gifts any time of the year.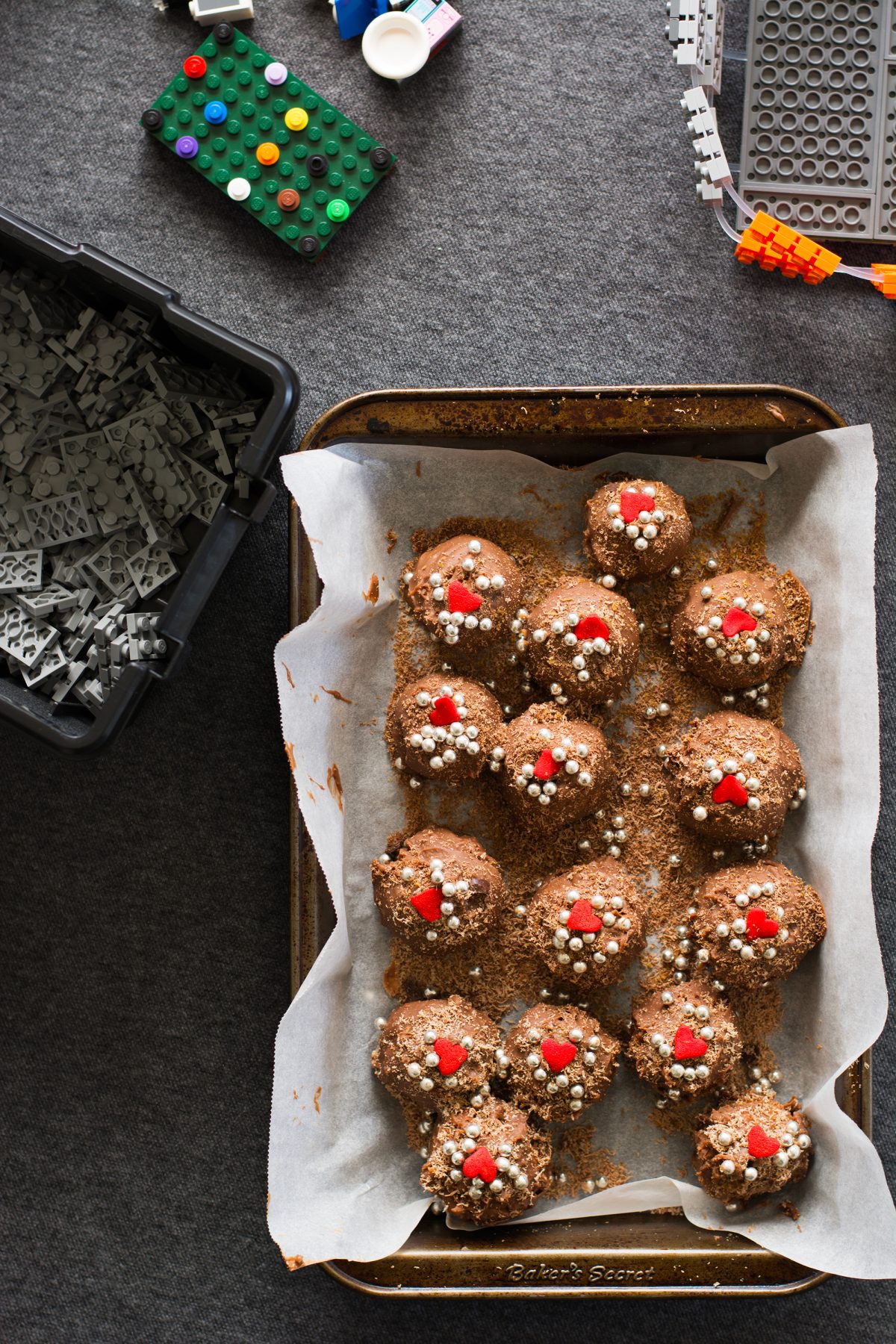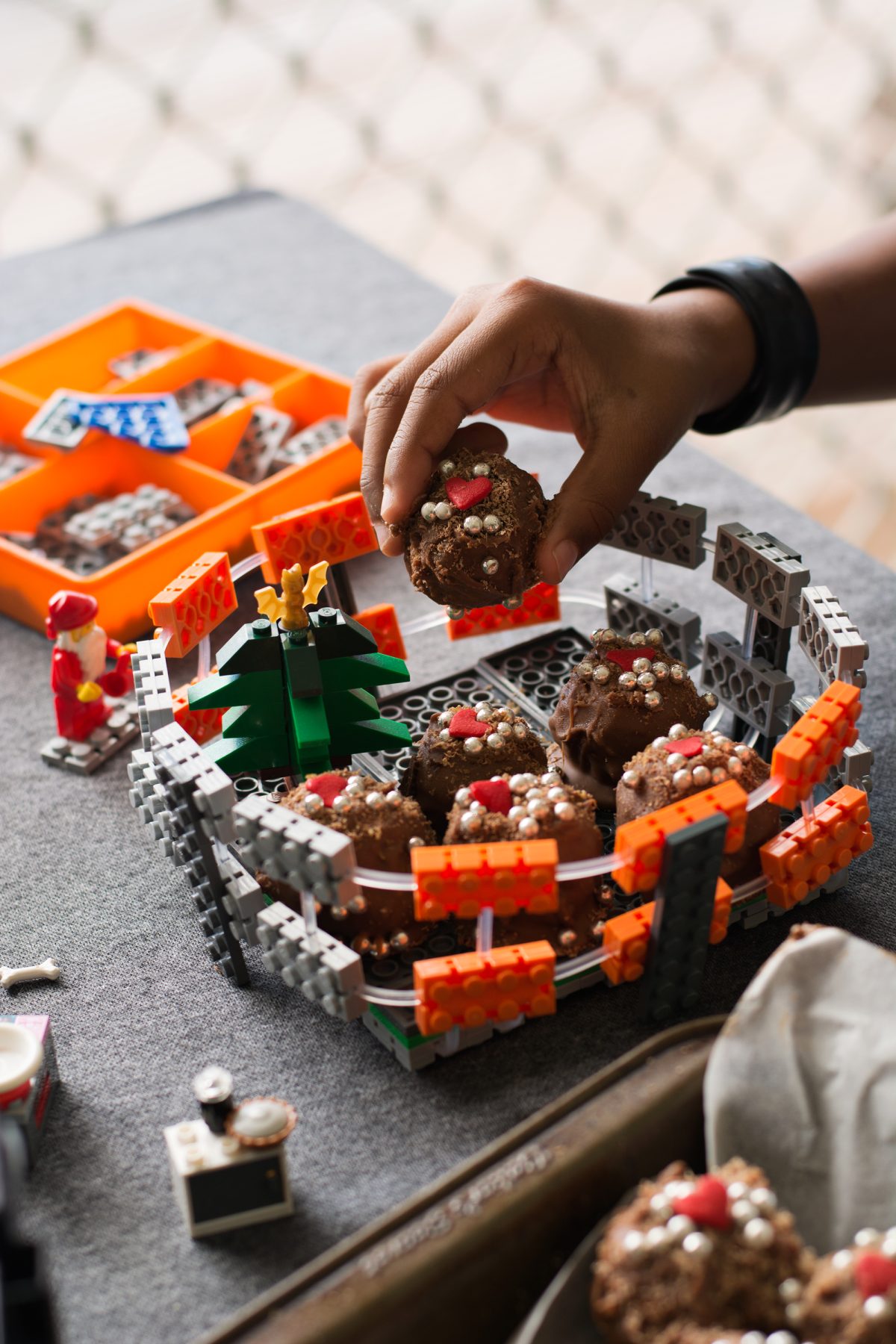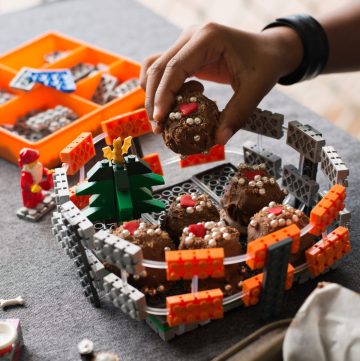 Print Recipe
Chocolate Tim Tam Balls
Ingredients
1

packet Tim Tam

Double Coat; use any variety you wish to

250

gms cream cheese

softened

300

gms dark chocolate buttons
For decoration
Grated chocolate

Sugar hearts

Edible silver balls
Instructions
In a food processor or using a rolling pin, crumb the Tim Tams and place in a bowl.

Add the softened cream cheese and mix well to combine.

Take a heaped tbsp each and roll into balls and place on a paper lined tray.

Refrigerate for 15-20 minutes or longer till firm.

Melt the chocolate buttons using the double boiler method or a microwave. Stir well to ensure that the chocolate mixture is smooth and without any lumps.

Using two forks, coat each ball in the chocolate mixture, allowing the excess to drain and place on the paper lined tray.

Garnish using the grated chocolate, sugar hearts and edible silver balls.

Allow to set at room temperature and store in an airtight container in the refrigerator.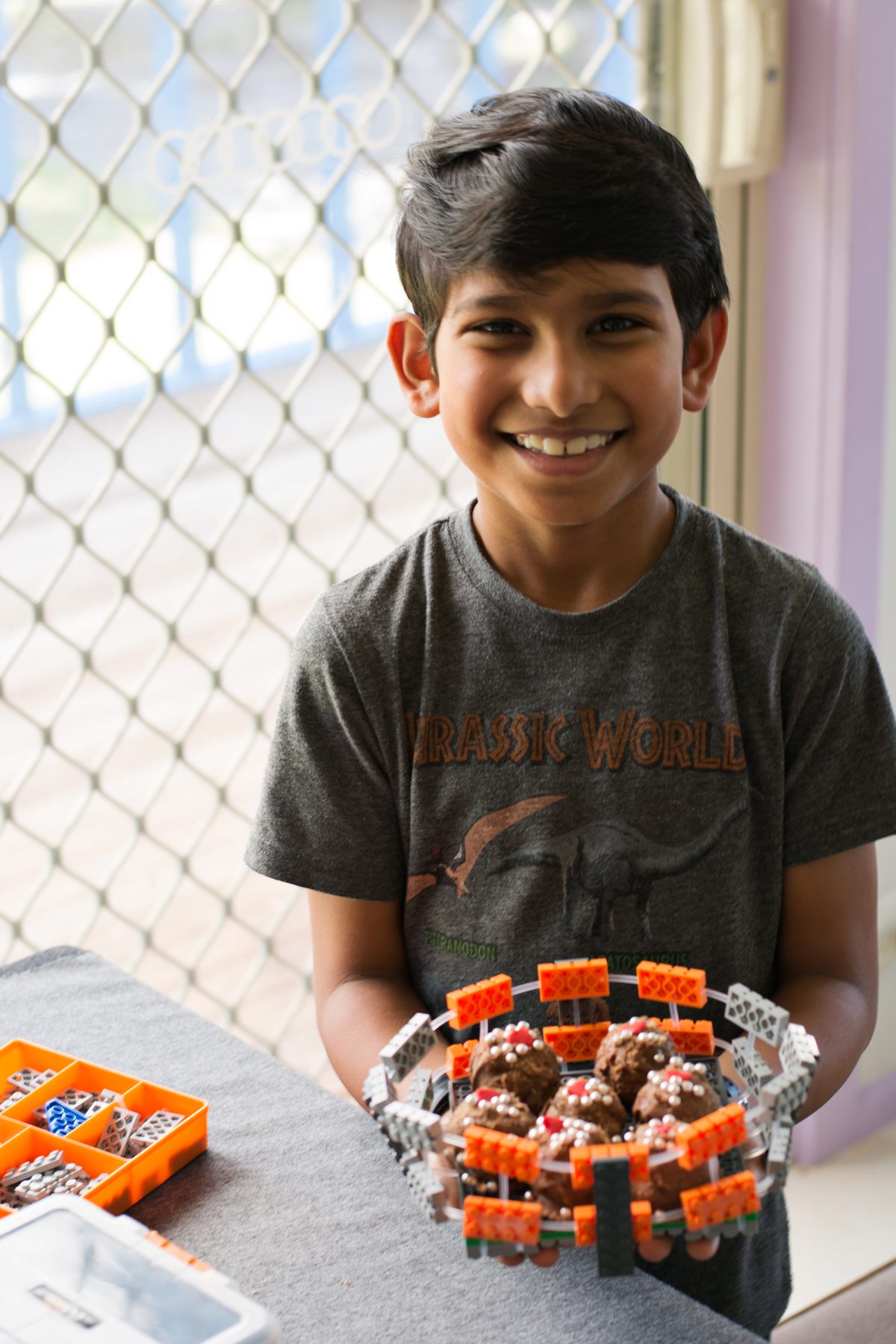 Giveaway Time!
Thanks to the wonderful folks at Flexo, I have two packs (Flexo standard pack orange and standard pack grey) valued at $180 to giveaway to one lucky subscriber. So if you have a Lego crazy kid at home, this would make an awesome gift.
To enter:
Subscribe to my blog using your email id
Comment below 'what's been the best Lego gift your child has ever received?'
Rules:
Giveaway open only to Australian residents
End date: Feb 11th, 2018
The winner will be randomly chosen and notified through email (so make sure you subscribe using your email).
All the best!
This giveaway is now closed and the winner has been notified by email.