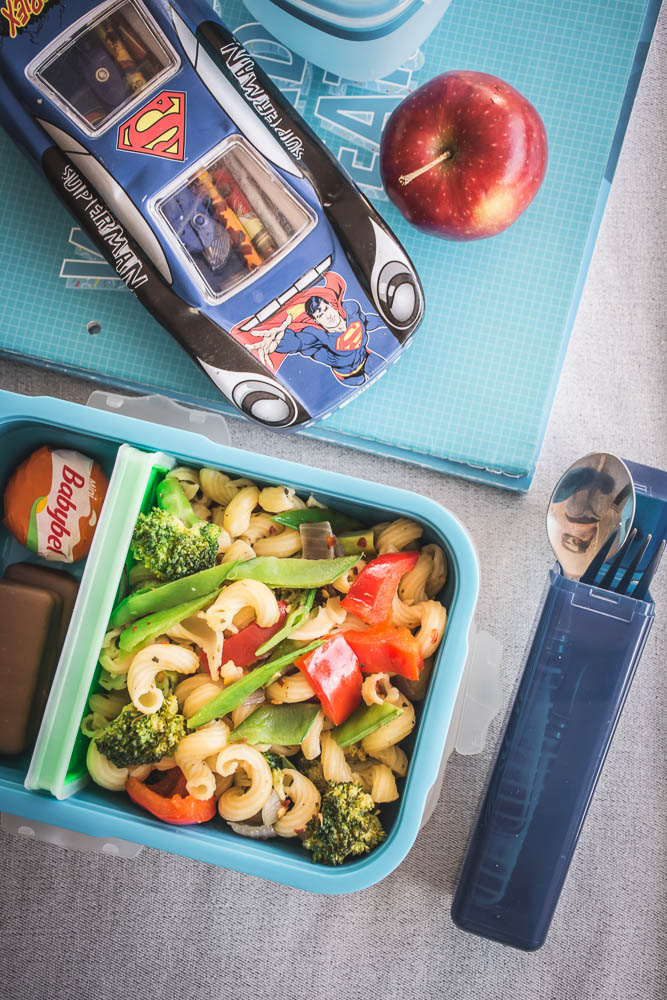 Once in a while, I like to go off the heavy pasta sauces and have it light and simple. And this is my go to dish then – the veggies keep changing but the concept is the same.
This dish is more like a warm pasta salad but a complete and fulfilling meal in itself. And a good way to get children to eat vegetables too. A pinch of chilli flakes provide the spicy edge for our Indian taste buds but you can skip it for a neutral flavour or add a dash of tomato sauce too. My kiddo likes it with the chilli flakes though.
Adi loves to take these kind of pasta dishes to school; and I am more than happy because he really enjoys the veggies when cooked this way.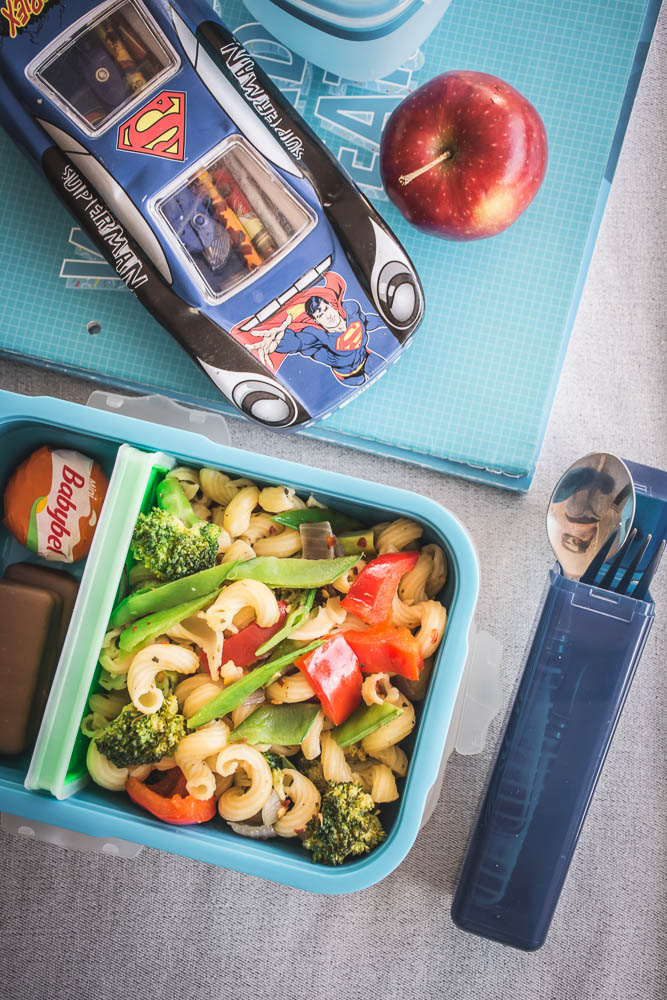 Ingredients:
1. Pasta curls – 250 gms
2. Asparagus – 1 bunch, sliced diagonally
3. Broccoli – 1 small head, cut into florets
4. Snow peas – 50gms, sliced diagonally
5. Red bell pepper – 1 small, thinly sliced
6. Red onion – 1, sliced
7. Olive oil
8. Salt – to taste
9. Pepper – to taste
10. Chilli flakes – 1 tsp
11. Dried Italian herbs – 1 tsp
Method:
• Cook the pasta in salted water till al dente. Drain and keep aside.
• In a large wok or pan, heat olive oil and add sliced onion. Saute for one minute.
• Add asparagus, broccoli, bell pepper and snow peas and sauté for another minute or two.
• Add the cooked pasta, chilli flakes, dried herbs and season with salt and pepper. Stir fry on high heat for a minute.