Chaman Qaliya is a simple, healthy, no-nonsense vegetarian dish from Kashmir. It's the perfect weeknight dish, mildly spiced, delicious and a perfect accompaniment to rice.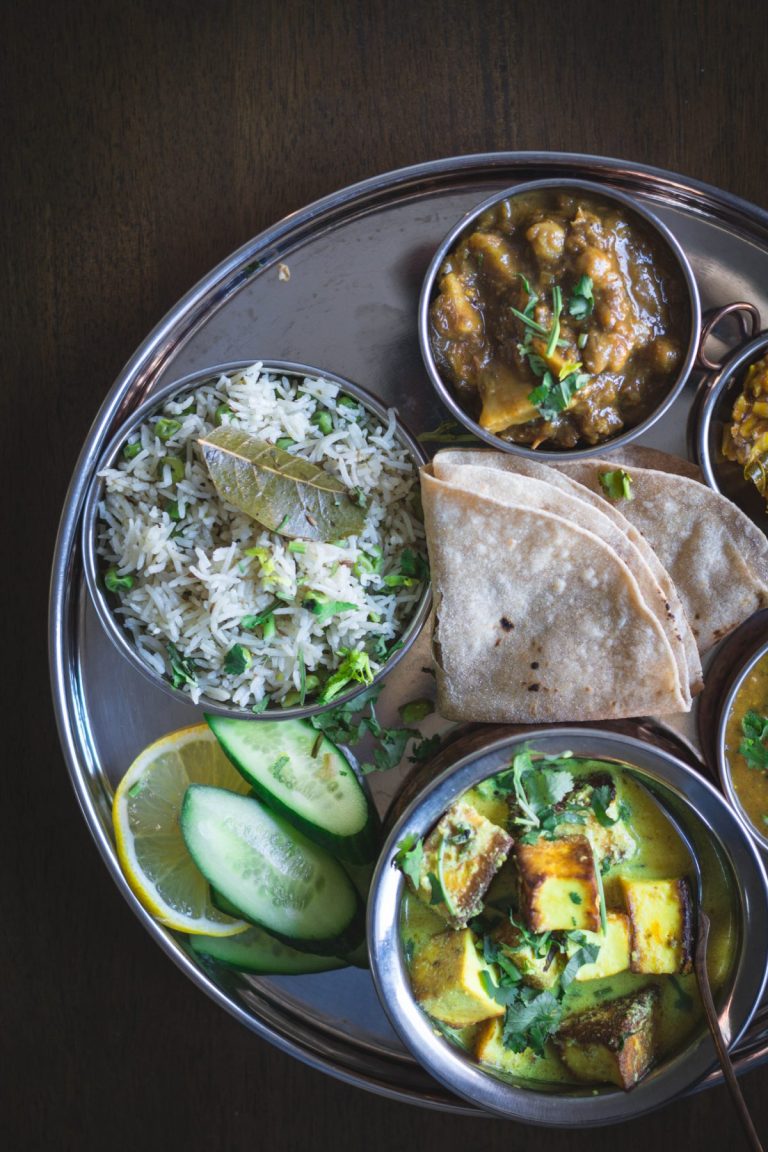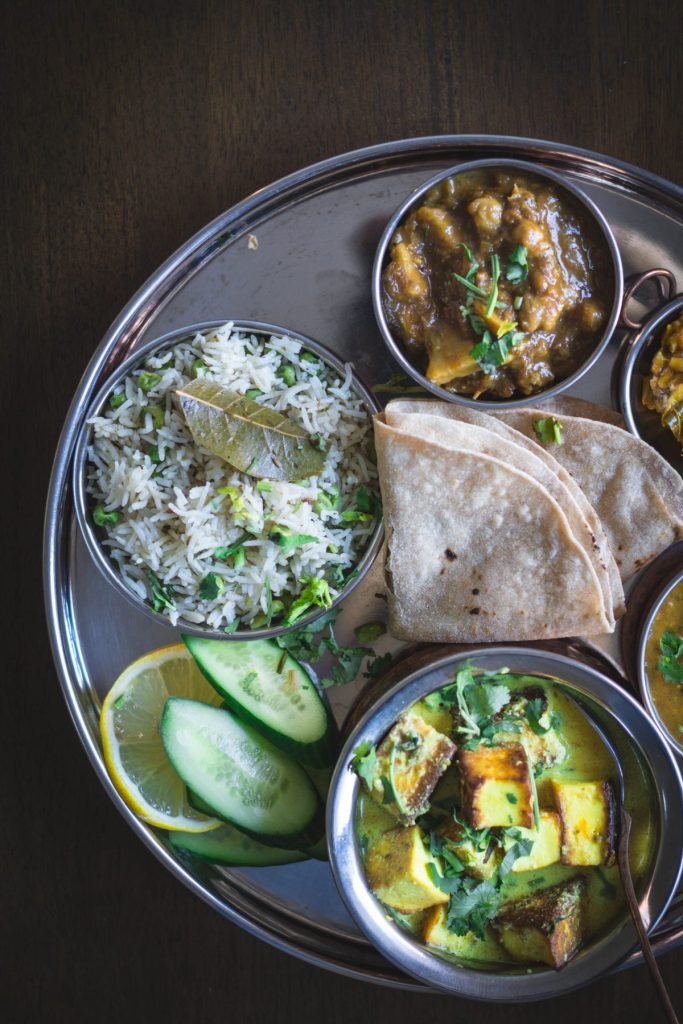 Kashmiri cuisine has always fascinated me. I think it's an extension of the fact that Kashmir has always fascinated me as a place. For many of us, it remains an enigma, a mysterious paradise that is either celebrated for its beauty or in the news for the most depressing political reasons.
Today, it would be politically right to see Jammu and Kashmir as two separate entities but in my head, it's always going to be one. While I have never had the good fortune of visiting this breathtakingly beautiful part of India, I have always tried to learn more about the region from its food and culture. It helps that one of my dearest friend is from the region which gives me a more realistic insight than most people (both within India and outside).
If you have been following my blog for a while, then you would have noticed other delicacies from Kashmiri cuisine here. Some of my favourites include;
While mutton is a favourite ingredient and used very commonly, there are plenty of vegetarian dishes from this region too. And today, we cook one of the more popular ones…Chaman Qaliya or paneer cubes simmered with spices and milk.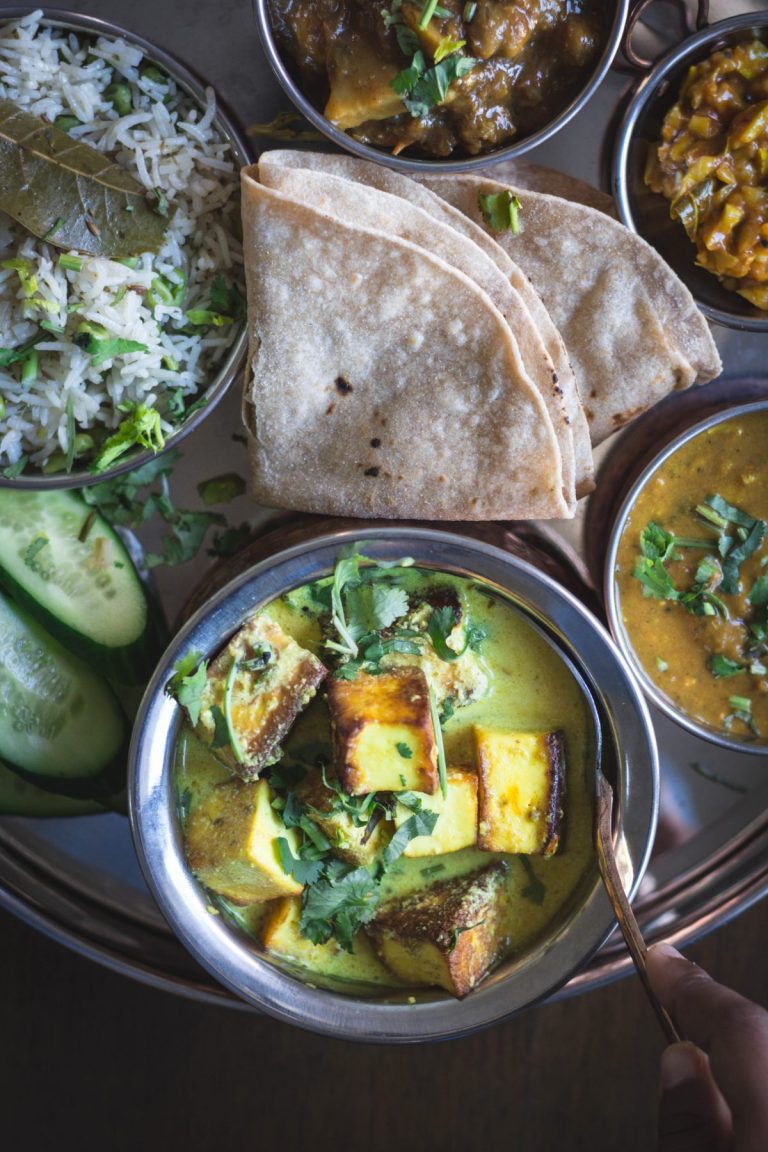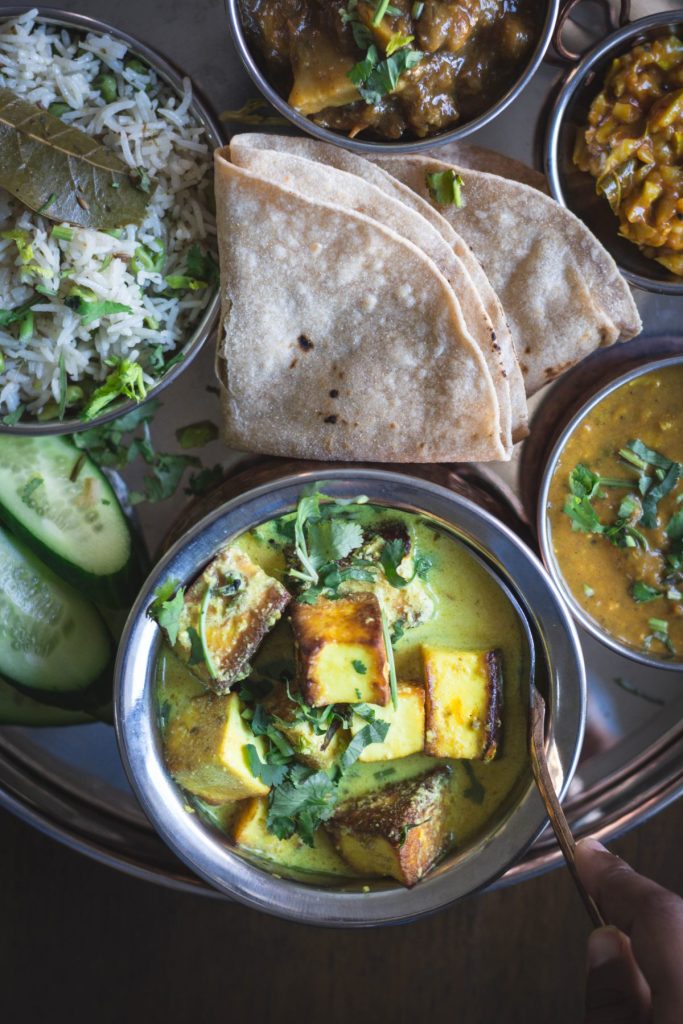 This dish really fascinated me because of its clever use of whole spices and saffron to lend flavour. Popular among the Kashmiri Pandit community, Chaman Qaliya is made devoid of garlic and onions; this style of cooking is popular among the Brahmin community or for those who follow a diet that does not include garlic and onions.
Hing or asafoetida is an essential ingredient in such dishes to mimic the flavours of onion and garlic. Saffron and dry ginger are very integral to Kashmiri cuisine; along with other whole spices like fennel, cumin, cardamom etc… this dish is so flavourful to taste. But what makes Chaman Qaliya really special is the use of fresh milk as the base which makes it creamy yet light. The creaminess here is the flavour and not the texture so don't mistake it to be a thick gravy. It has a thin, runny base and hence best paired with soft fluffy, long grained rice which soaks up the flavours beautifully.
Chaman Qaliya is a perfect weeknight dish. It's simple to make, no complex ingredients, healthy; a dish under 30 minutes that makes it ideal after a day's work. But it works equally well on a celebratory weekend thali with rice, rotis and an assortment of other dishes. Either way, enjoyment is guaranteed!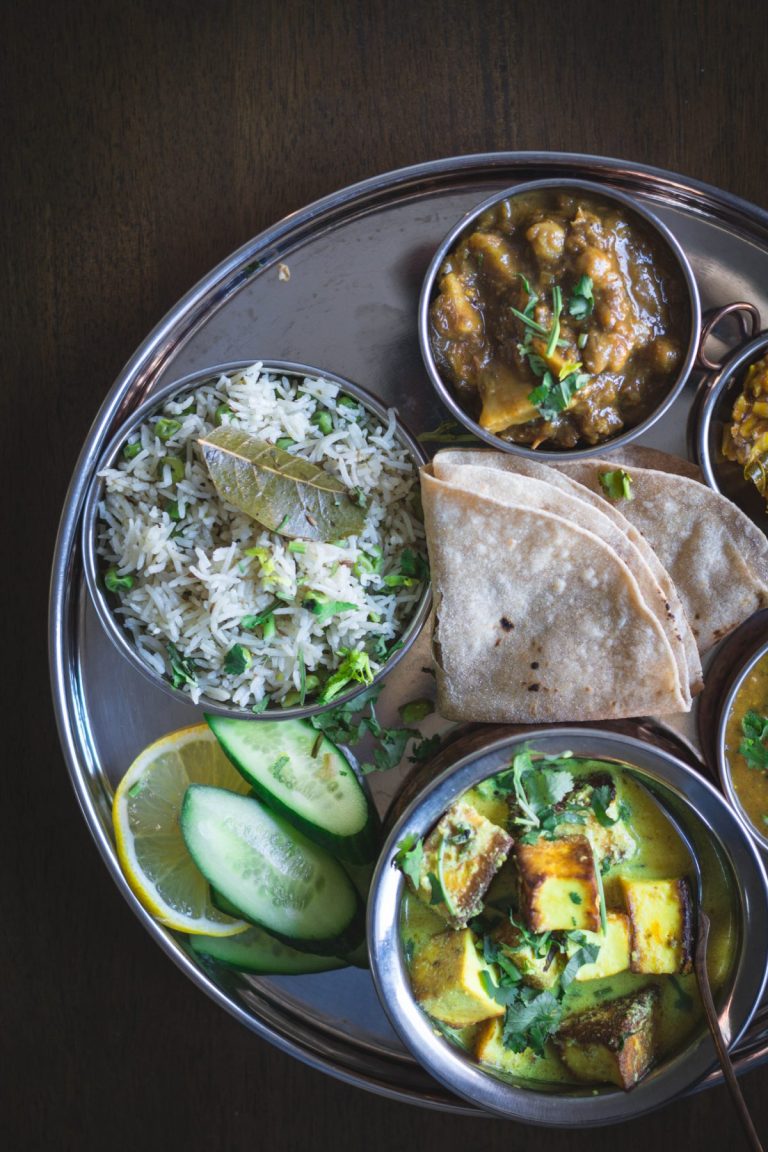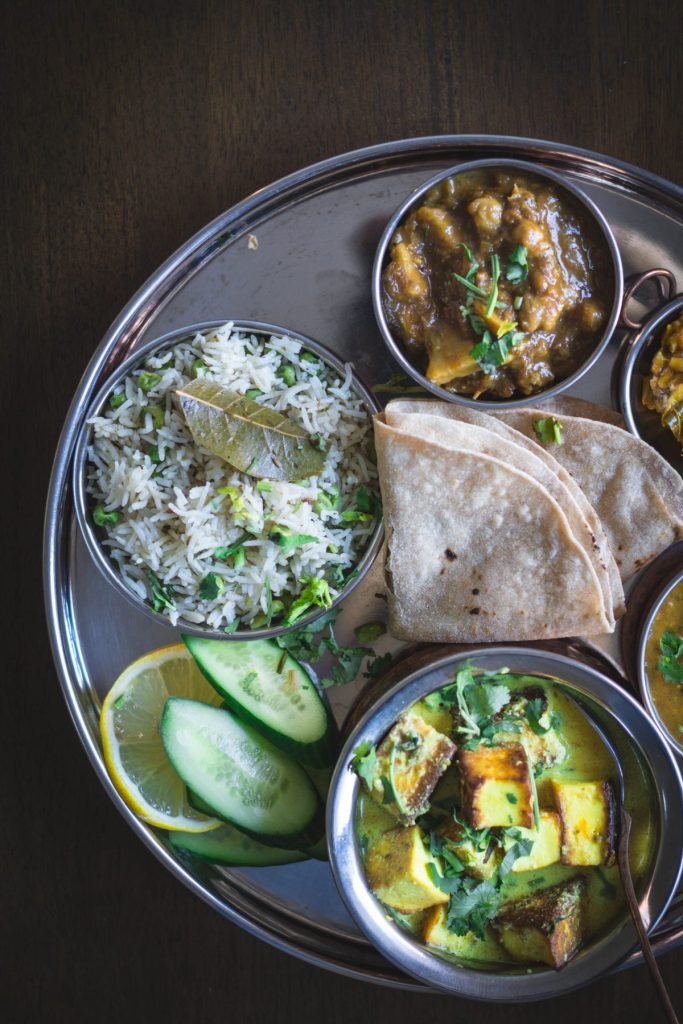 So let's get cooking Chaman Qaliya, a delicious flavourful vegetarian delight from Kashmiri cuisine.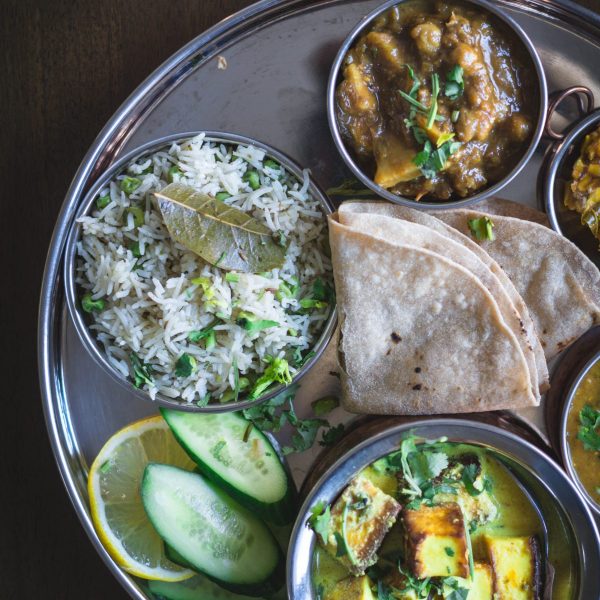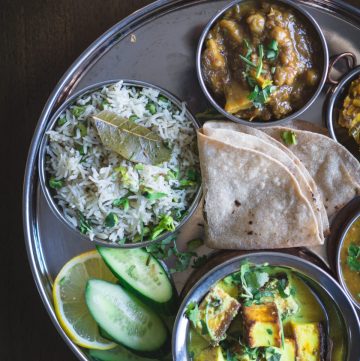 Print Recipe
Chaman Qaliya
Ingredients
300

gms paneer; cut into medium sized cubes

2-3

tbsp

mustard oil

1

tsp

cumin seeds

1

tsp

turmeric powder

1 ½

tsp

fennel seeds

1

inch

cinnamon bark

2

whole green cardamom

lightly crushed

1

tsp

dry ginger powder

2-3

green chillies; slit in half lengthwise

2

cloves

1

star anise

2

dried bay leaf

¼

tsp

hing/asafoetida

Salt

to season

1-2

cups

full cream milk

2

tbsp

fresh coriander leaves; chopped
Instructions
In a bowl, add 1 cup water and ½ tsp turmeric powder; keep aside.

Grind the cumin and fennel seeds to a fine powder

Heat 1-2 tsp mustard oil in a pan and add the paneer cubes. Fry lightly on all sides and transfer to the bowl with turmeric water.

In the same pan, heat the remaining oil and add the whole spices (bay leaf, star anise, cloves, cardamom and cinnamon). Fry on low heat till fragrant and then add the ground cumin and fennel powder, ginger powder, asafoetida and green chillies. Mix well and add the paneer cubes along with the water.

Bring to boil and then lower heat; add 1 ½ cup milk, season with salt and simmer on low heat for 5-7 minutes. Add more milk if necessary.

Remove from heat and garnish with chopped coriander leaves.
Notes
Frying the paneer cubes is optional. There is also a version of this dish in which the paneer pieces are simply soaked in turmeric water and added directly to the spices without frying first. So it's entirely upto you based on your taste preferences.