My mother-in-law is visiting us for a few months, and the fact that she mostly prefers a vegetarian diet has got me experimenting with and cooking more vegetarian dishes at home.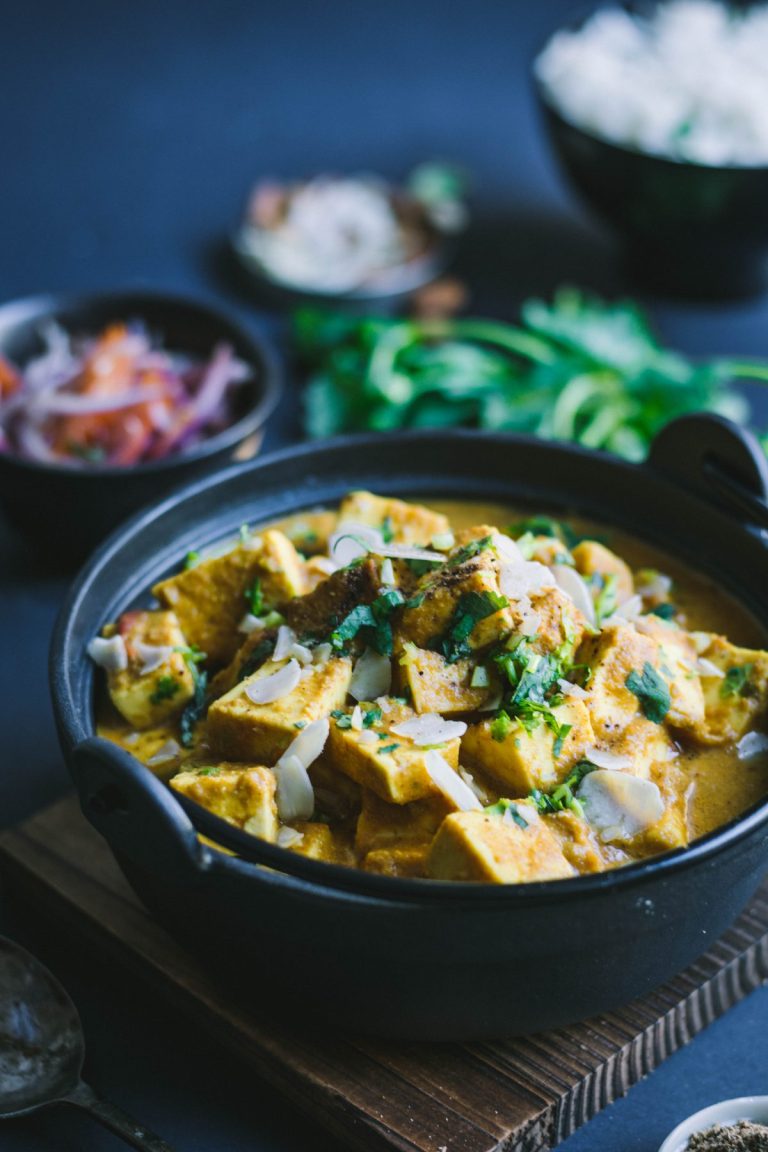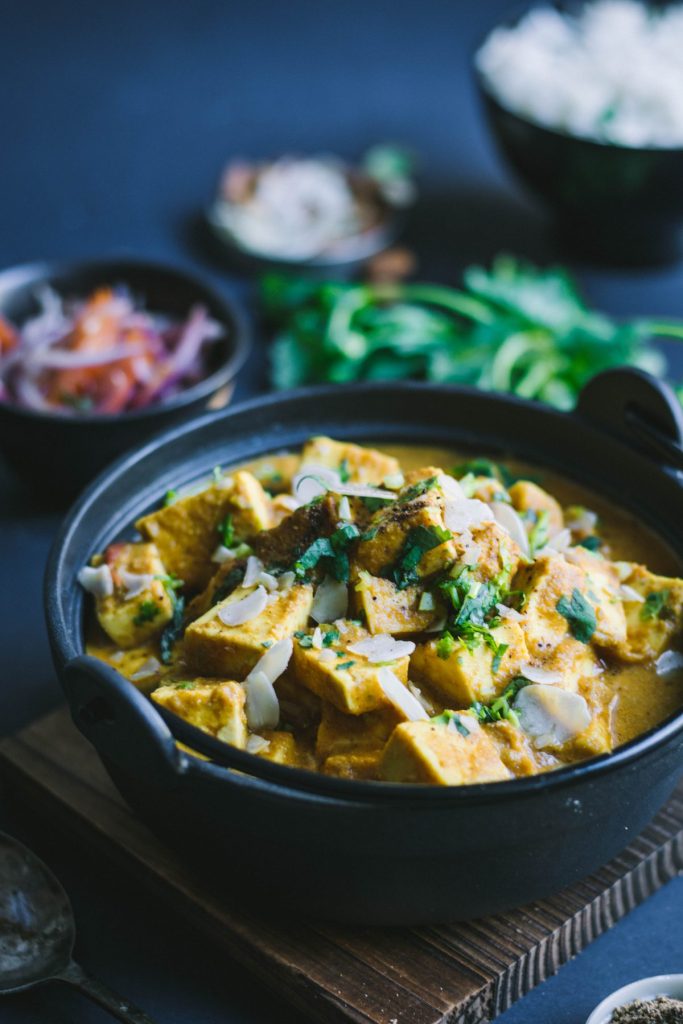 Hence, paneer often makes it to our weekly menu in some form or the other. Some of our favourite dishes are;
And today, I decided to make Badami Paneer; essentially soft paneer cubes simmered in a gravy made with spiced and aromatic almond base. Quite similar to the Kaju Paneer Masala (made using cashewnuts) yet slightly different as the almonds lend a different flavour to the gravy.
I prefer to use skinless almonds to prepare the base for a delicious creamy texture but you could use whole almonds too. It's best to soak the almond in warm water for 30 minutes- 1 hour (or overnight if you want to remove the skins) as this will help grind the almonds to a smoother paste.
Many recipes for Badami Paneer call for lightly frying the paneer cubes before simmering in the gravy. But usually I don't do this as I prefer the texture of the natural creamy, soft paneer; I feel the paneer soaks up the flavours of the gravy better. But again, this is a personal preference and you can lightly fry the paneer cubes if you wish to before adding it to the gravy.
While this is an easy dish to prepare, it might take slightly longer than the usual curries as the aromatics, onions and tomatoes are first sautéed, cooled and then pureed to get that creamy smooth base similar to what you get in most restaurants. This is a great technique that I love to use whenever I have time or want to achieve a smooth, creamy-ish gravy.
Other veggies like mushrooms, potatoes or a mix of several different ones can also be used instead of paneer. For a non-vegetarian option, boneless chicken cubes would be great too.
So let's get on to the recipe, but before that do let me know if you have any other recipes using paneer. Would love to try out more dishes….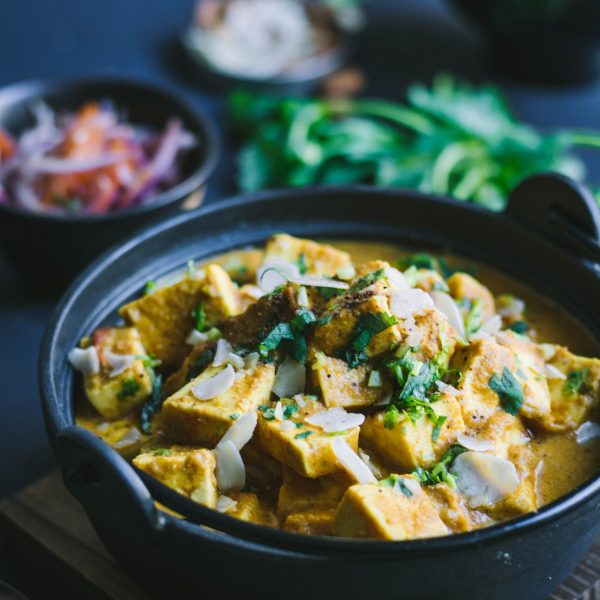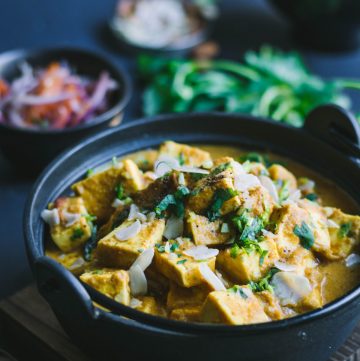 Print Recipe
Badami Paneer
Ingredients
250

gms paneer; cut into cubes

¼

cup

almonds

skinless

1

medium red onion; chopped

2

garlic cloves; chopped

½

inch

ginger; chopped

1

ripe tomato; chopped

¾

tsp

turmeric powder

1 ½

tsp

red chilli powder

adjust to heat preferences

½

tsp

coriander powder

1

tsp

fennel seeds

½

tsp

cumin seeds

2

green cardamom

3

cloves

Salt; to season

3

tbsp

vegetable oil

A pinch of sugar

2

tbsp

fresh coriander leaves; for garnish

1

tbsp

almond slivers/flakes; for garnish
Instructions
Soak the almonds and remove the skin.

Heat oil in a pan (low heat) and add the whole spices (fennel, cumin, cloves and cardamom).

Allow the spices to infuse the oil, about 30 seconds and then add the garlic, ginger and onions.

Sauté till the onions are softened and just beginning to turn golden; then add the tomatoes along with a pinch of sugar and sauté for another 2-3 minutes till softened.

Remove from heat and cool. Then add this onion-tomato mixture along with the almonds into a blender and grind to a coarse paste without adding any water.

Add the ground paste to the same pan and place on low heat. Then add the turmeric, red chilli and coriander powder. Stir through and add 1 cup water.

Season with salt and add the paneer cubes. Add more water if the gravy feels too thick. Allow to simmer on low heat for 3-4 minutes.

Garnish with fresh coriander leaves and almond slivers.