Easter is just around the corner and that means a whole lot of celebrations, family lunches and special meals.
So I thought of sharing with you a couple of my favourites (some of which I will be making again this year) which might make menu planning easier for you or might give you the inspiration to try out something new for your friends and family.
So here we go…..
Cocktails always add a bit of drama to any party. It is fun and interactive encouraging your friends to be a part of it too. And of course the thrill of trying out something new instead of just wine or spirits.
This Chambord Margarita is light and refreshing; sweet, fruity and citrusy but above all, the prettiest cocktail I have made in a long time. A beautiful blush of pink that tastes as delicious as it looks! A definite wow factor on your party table!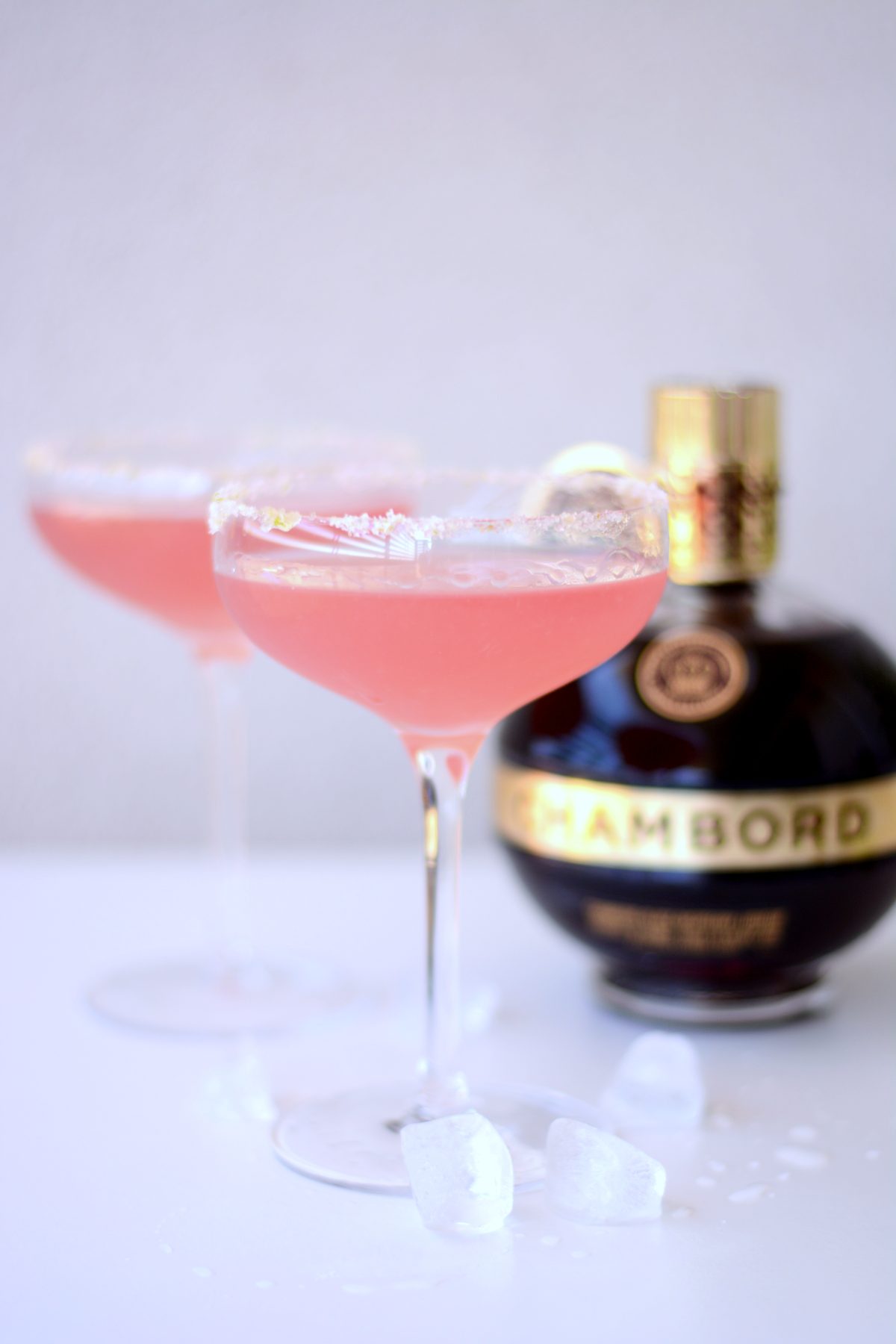 But if you wish for more robust flavours, something more spicy and citrusy, then look no further than this Swedish Mule made using the new Kopparberg Elderflower and Lime cider. With the freshness and slightly spicy undertones from the ginger, zingy bursts of passionfruit and the sweet refreshing vibrancy of the elderflower and lime, the Swedish Mule will definitely be a hit at your party.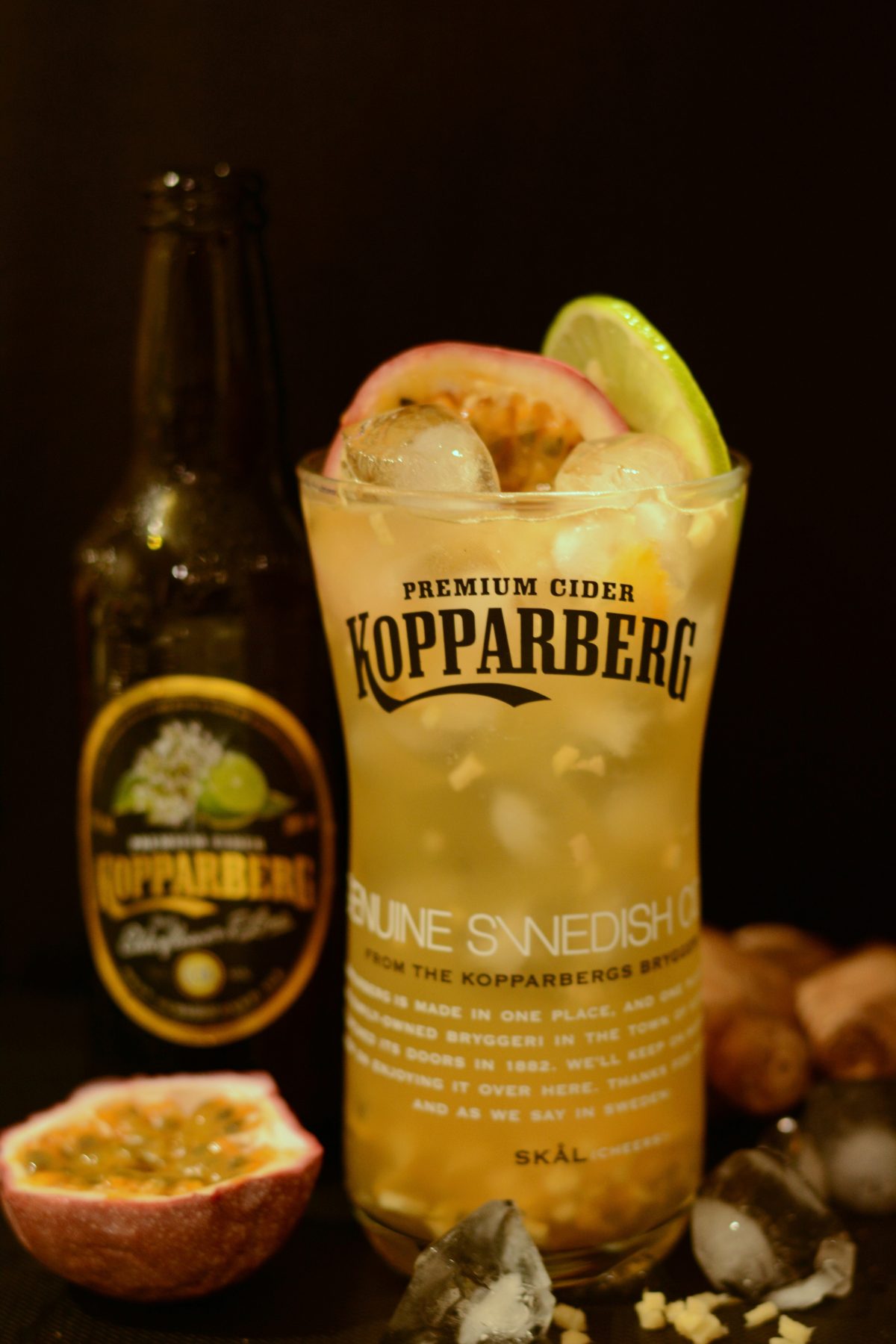 Of course you need canapés at every party. And I have two to recommend, both of which are delicious, full of flavour and really easy to prepare.
The first is this Baked Oysters with Garlic, Curry leaf and Kashmiri Chilli which will make your guests swoon over with delight. And the second will be these pretty Grilled Scallops with Garlic Butter and Chillies.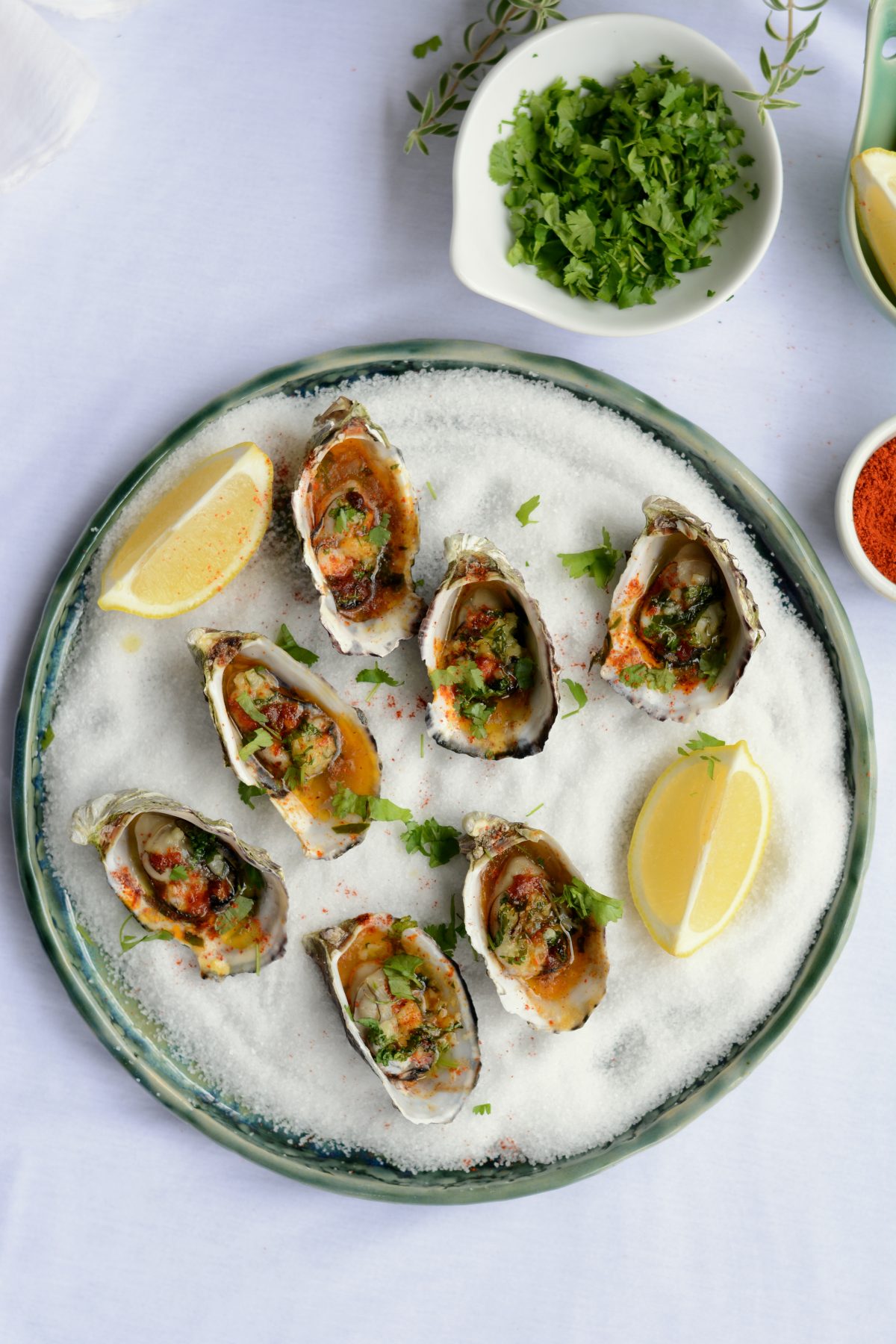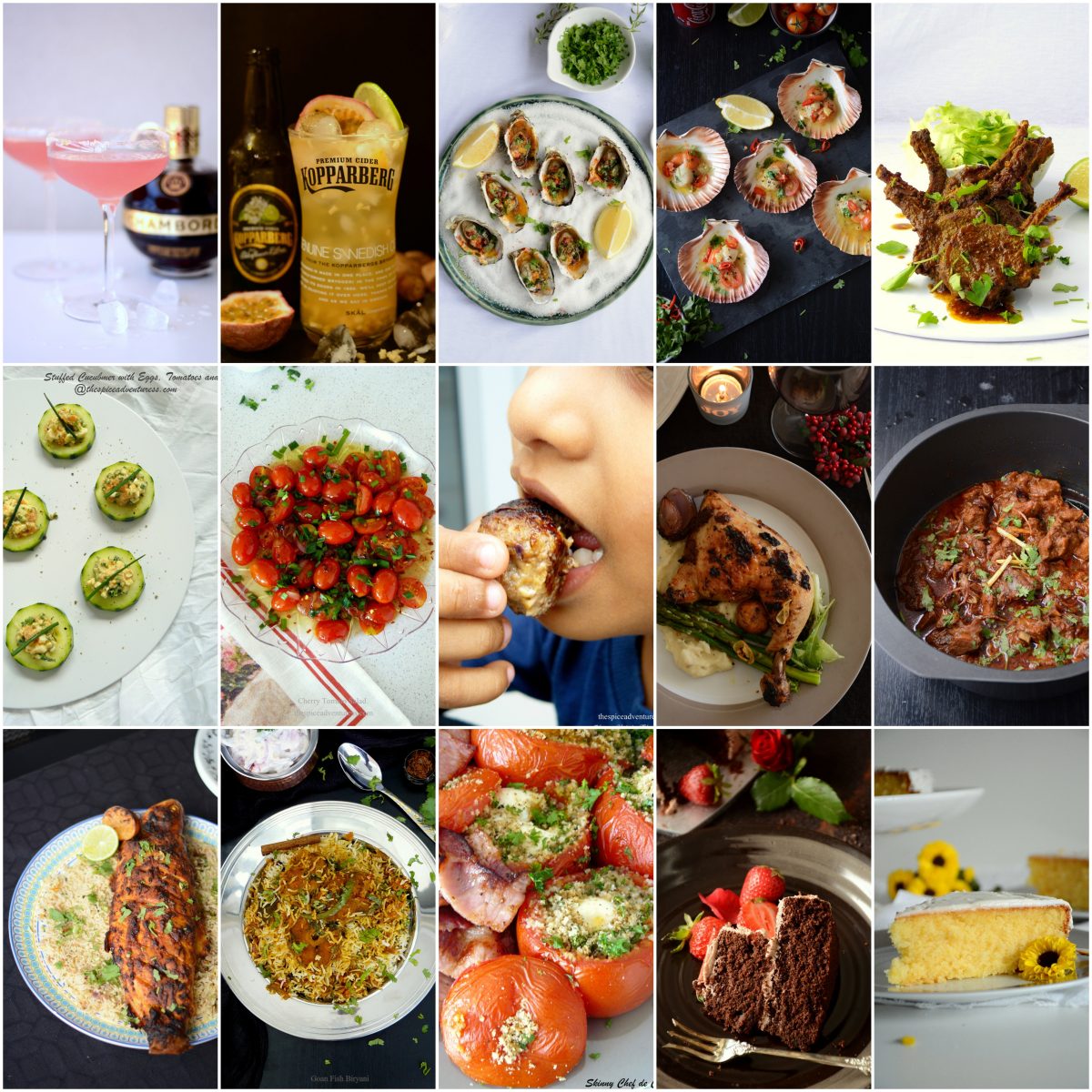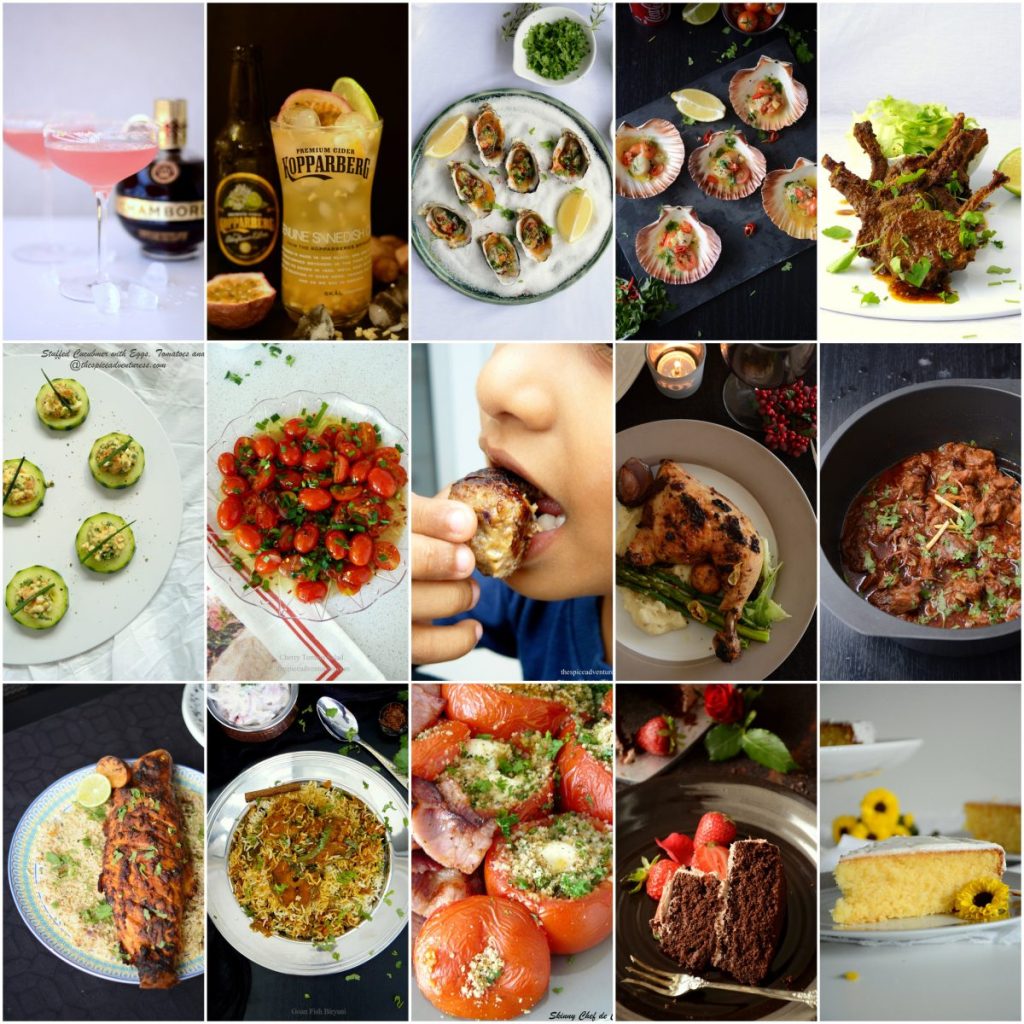 And for some vegetarian canapés/salads….
A Stuffed cucumber salad that's easy to make, refreshing, delicious, looks pretty and stylish too. And get your hands on some fresh, juicy cherry tomatoes for this refreshing Cherry tomato salad that makes a great accompaniment to grilled seafood and meats.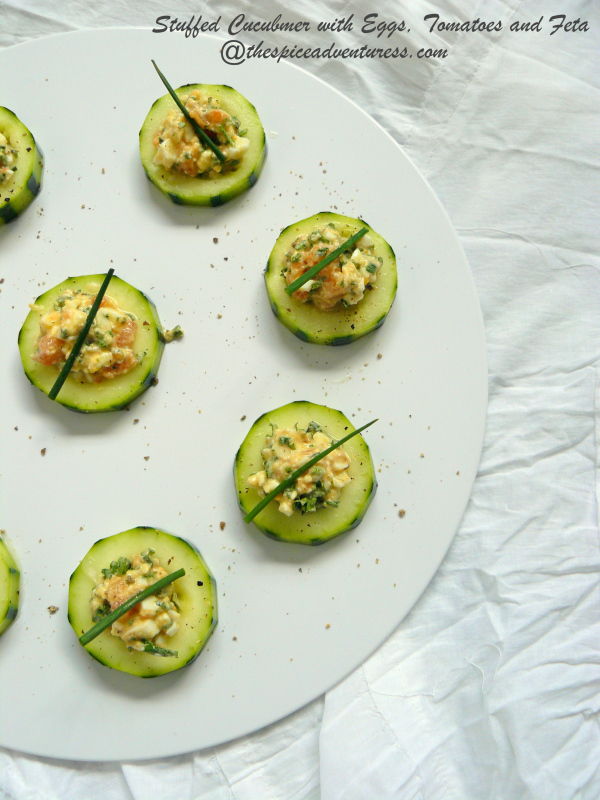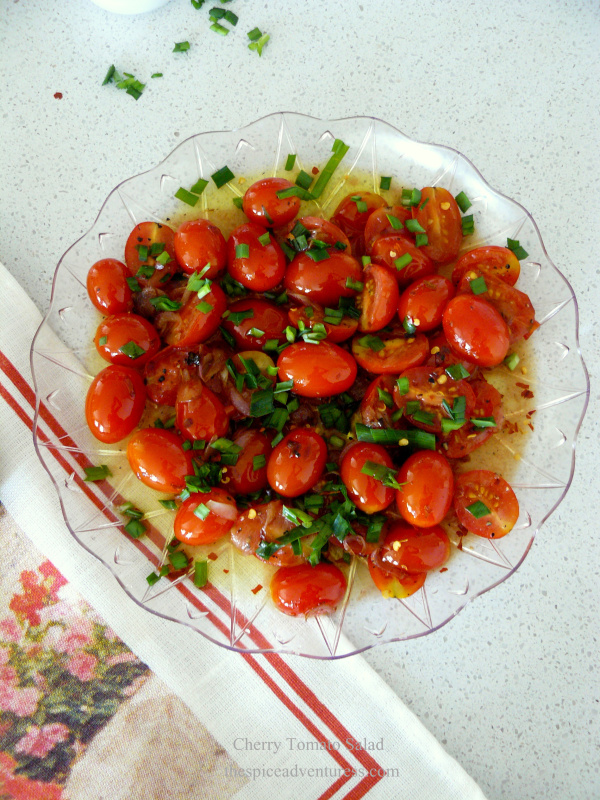 Is lamb your thing? Then I have two dishes for you today.
Vindaloo lamb chops – succulent, delicately frenched lamb chops smothered with the lipsmacking vindaloo marinade, pan fried and finished off with a dash of tomato sauce. Believe me folks, this one never fails to impress especially if you have spice lovers in your guest list.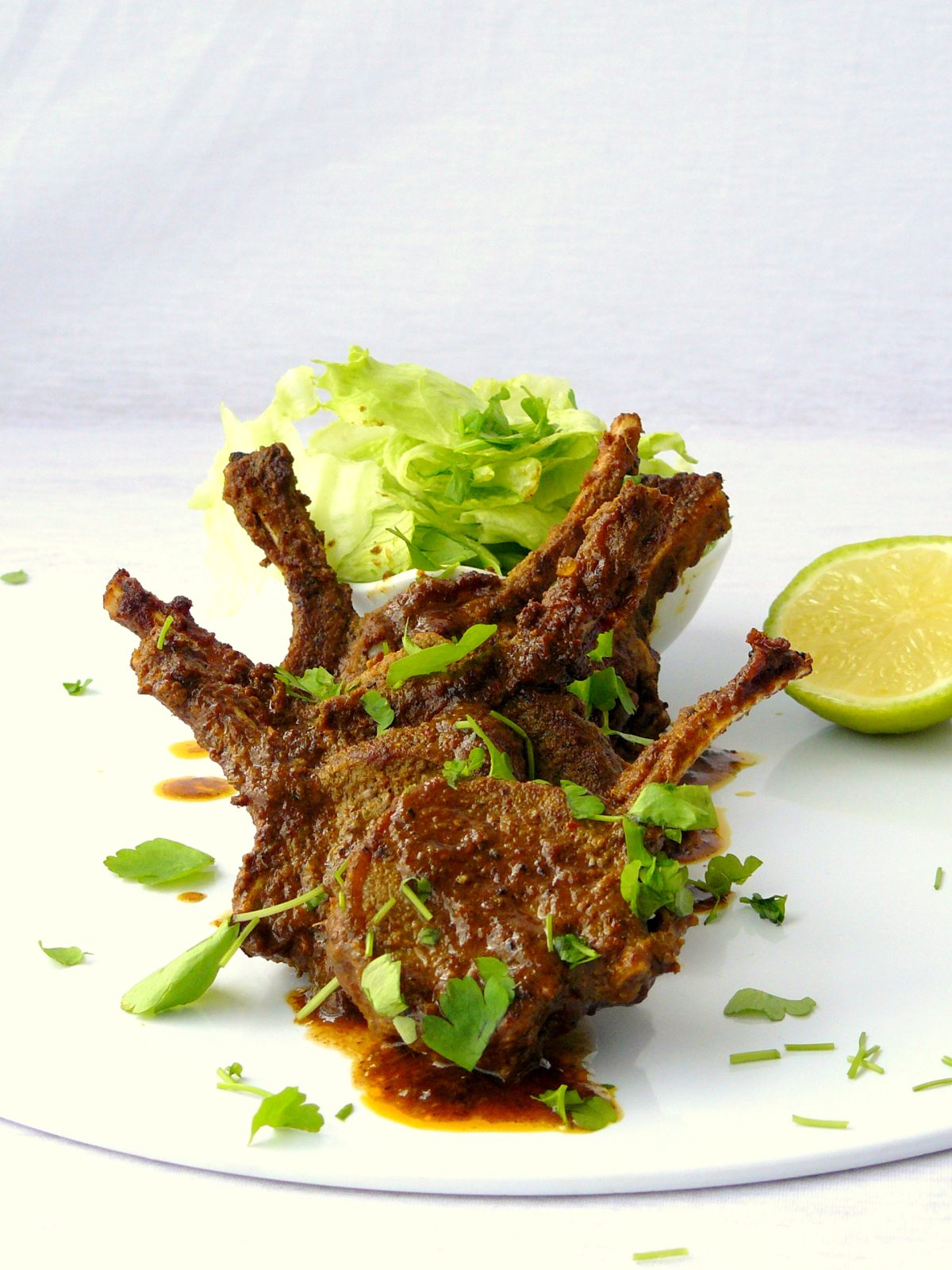 Maybe a wickedly rich, intensely flavourful, deep dark lamb curry is what you seek like this Gosht Durbari (Lamb Curry slow cooked with Yoghurt, Fried Onions and Spices) – by far, the most successful recipe on my blog!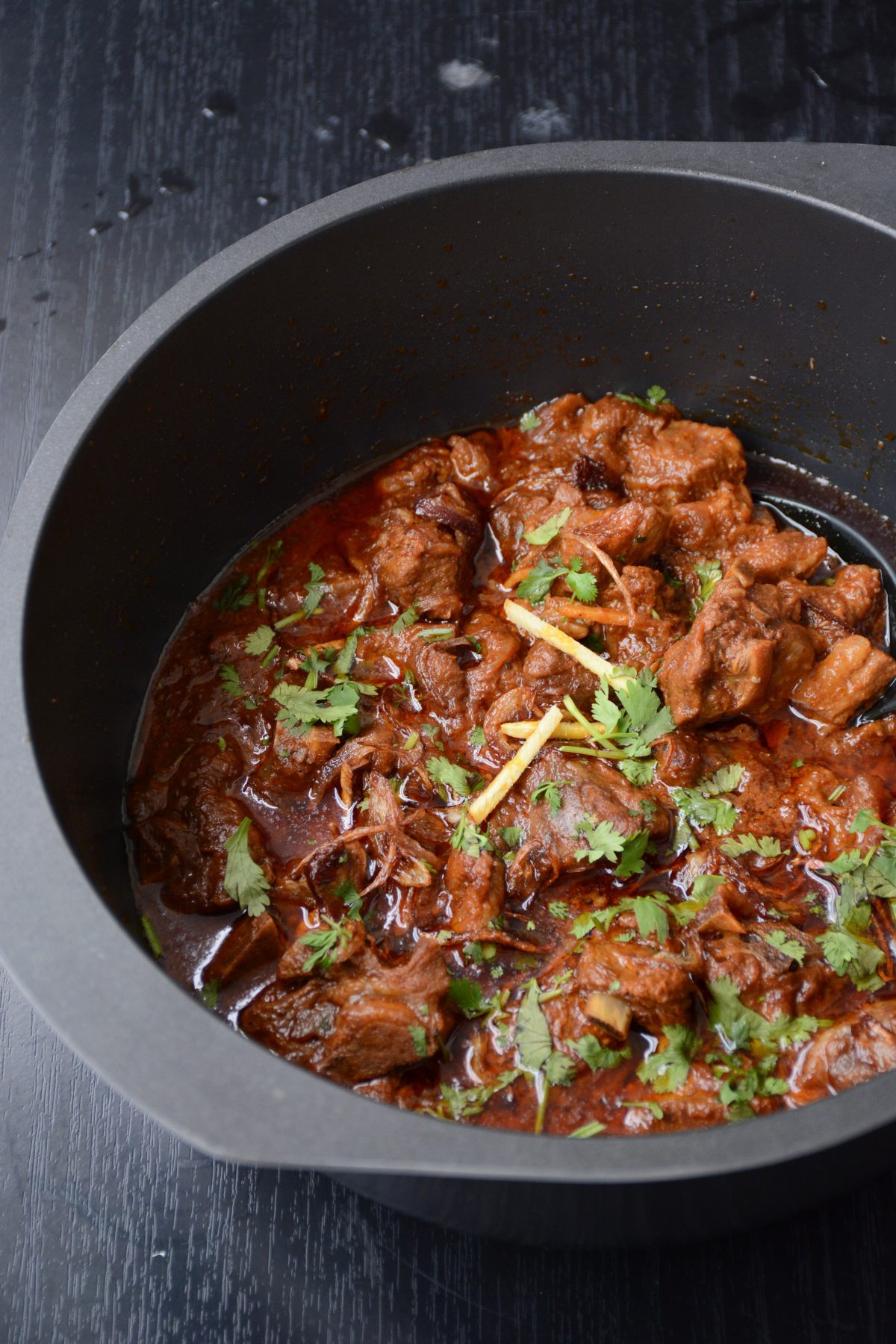 Looking for something new and whacky to impress. Here's one that always gets the conversation going…..Roast Chicken with Vegemite Masala (with Chilli Garlic Asparagus and Cumin spiced Mashed Potatoes)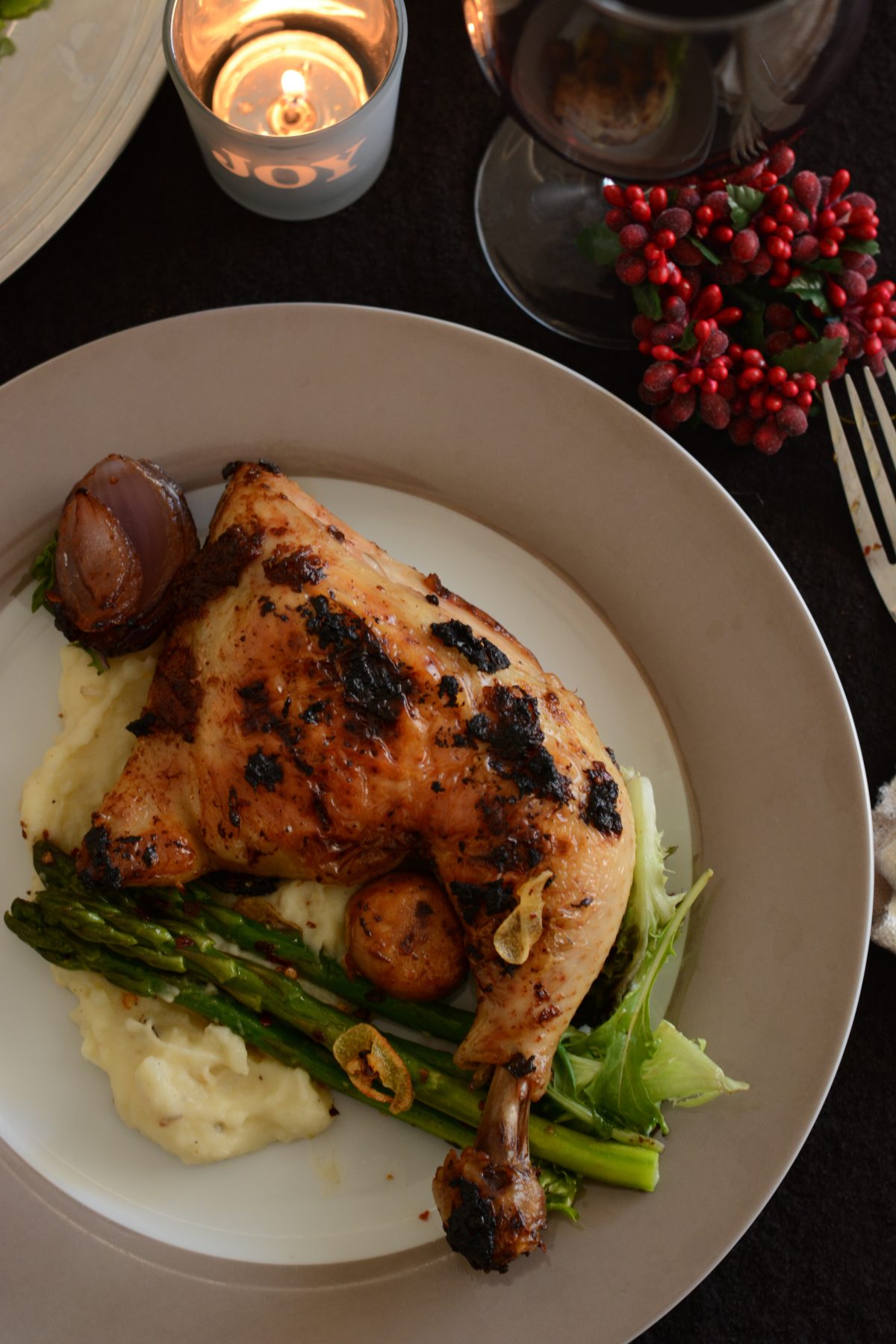 If you are of Indian origin, then there is no looking beyond the quintessential pot of biryani for Easter. Ditch the meat and celebrate seafood this season with this super delicious Goan Fish Biryani.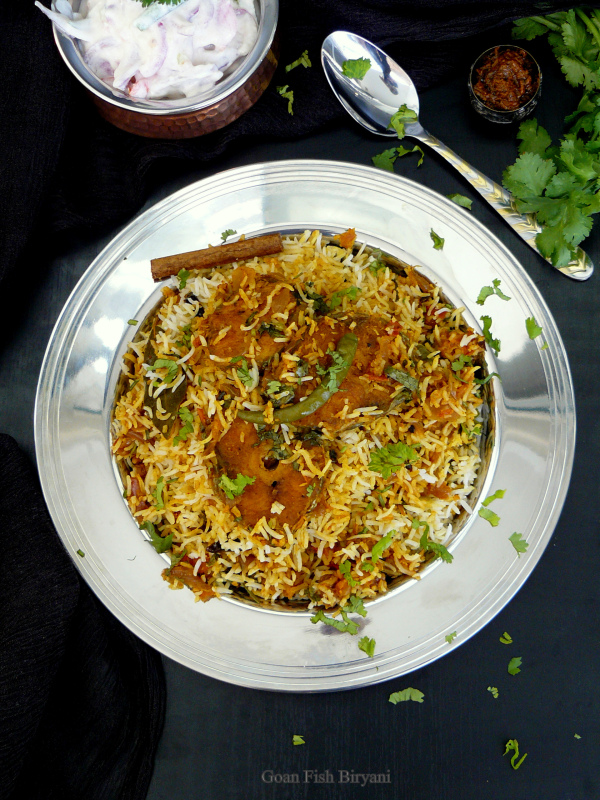 Or perhaps this Roasted golden trout that can be served on a bed of Arabian rice. Feeds a crowd!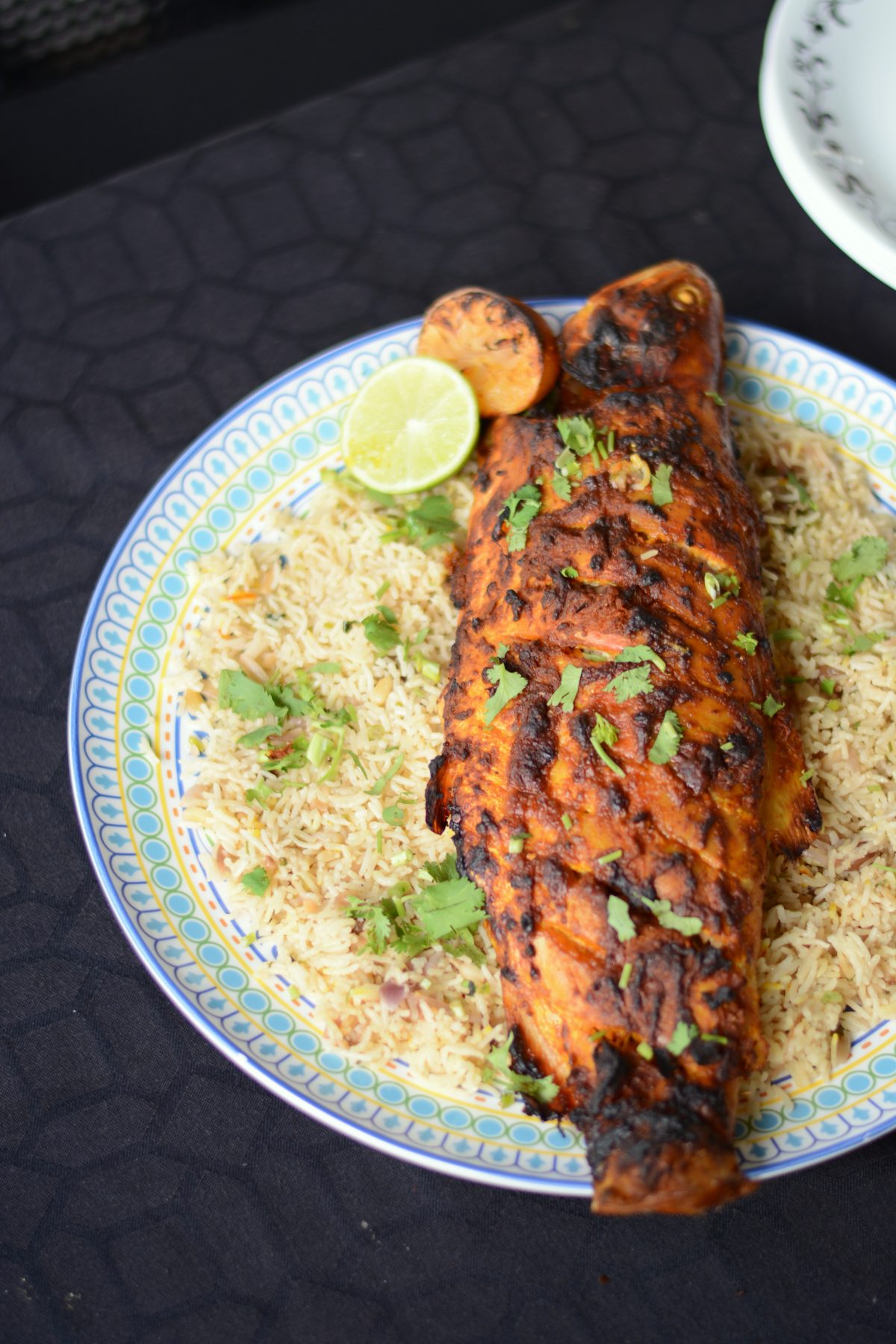 Got children in the party? Then you might need to take a serious look at these Extra tender meatballs.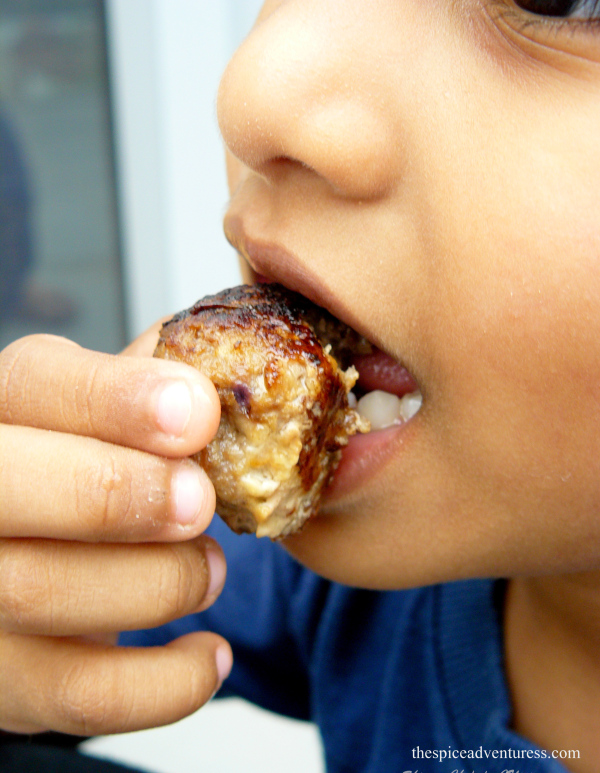 And of course no Easter party can be complete without dessert.
You can either go all fudgy and chocolicious with this Chocolate Fudge Cake with Milk Chocolate Buttercream and Fresh Strawberries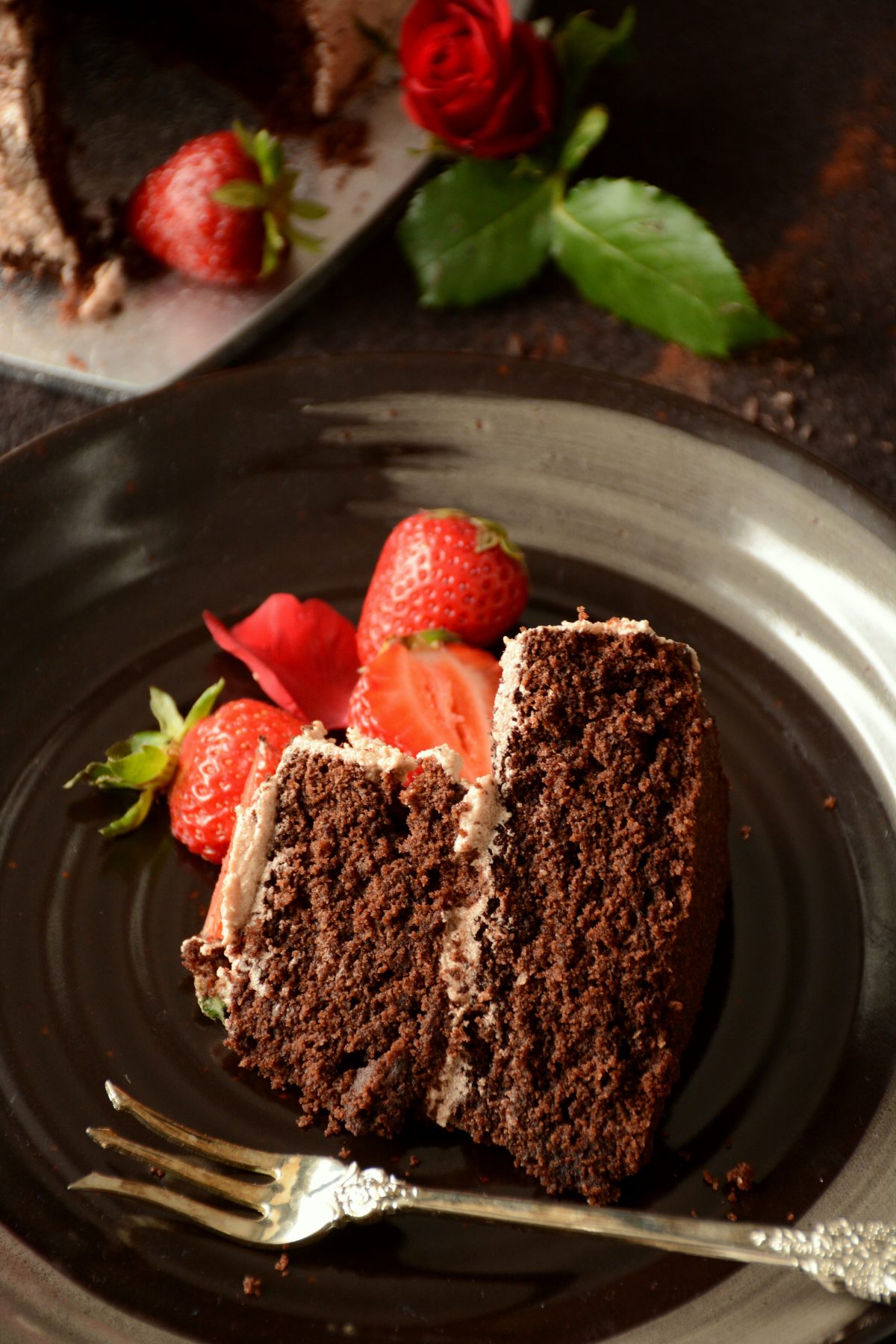 Or opt for a lighter but equally delicious Lemon Cake.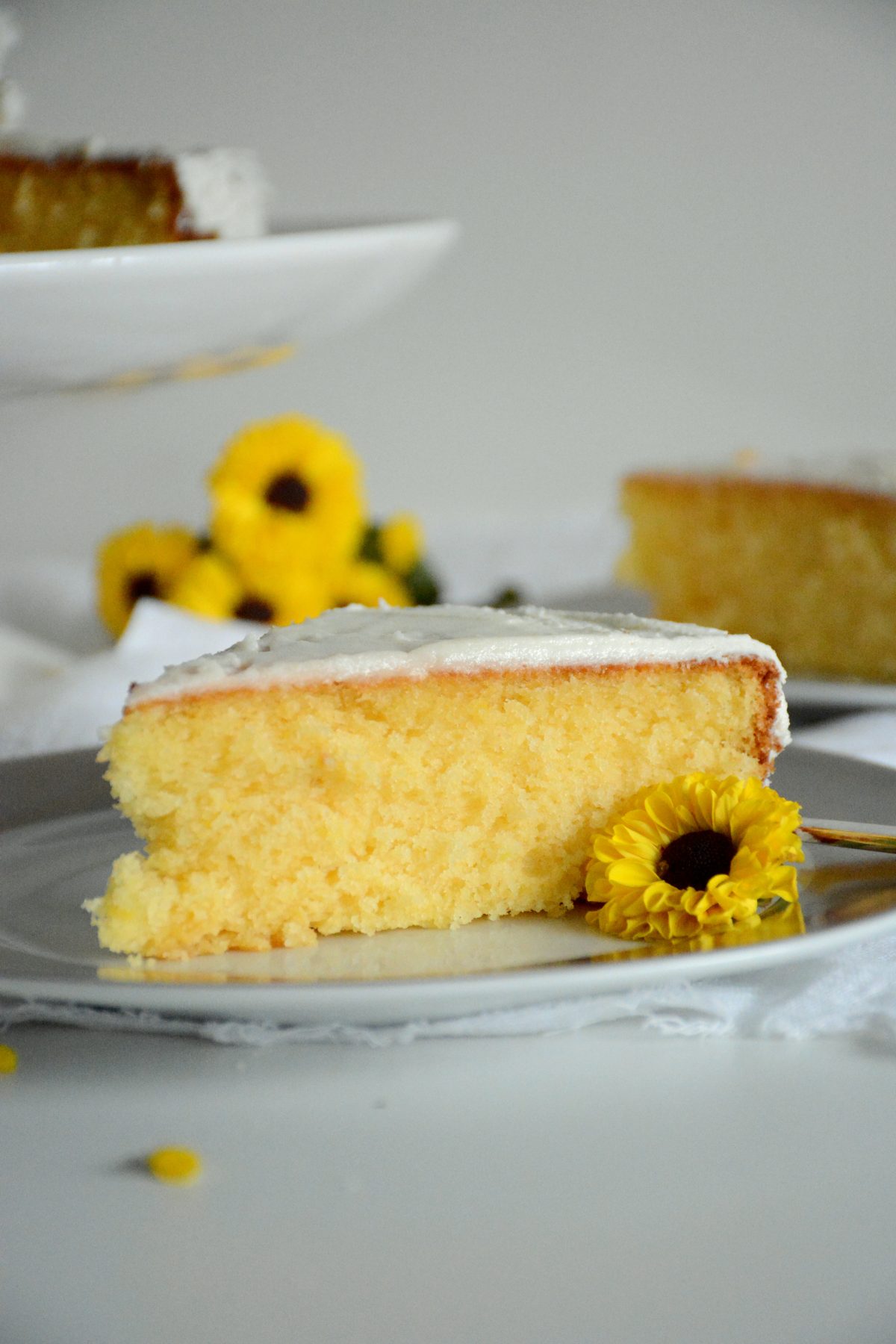 Let's start the party all over again with this delicious brunch. Eggs in Tomatoes – a lipsmacking interpretation of the classic British egg, tomato and bacon breakfast.