Not the usual monthly favourites post….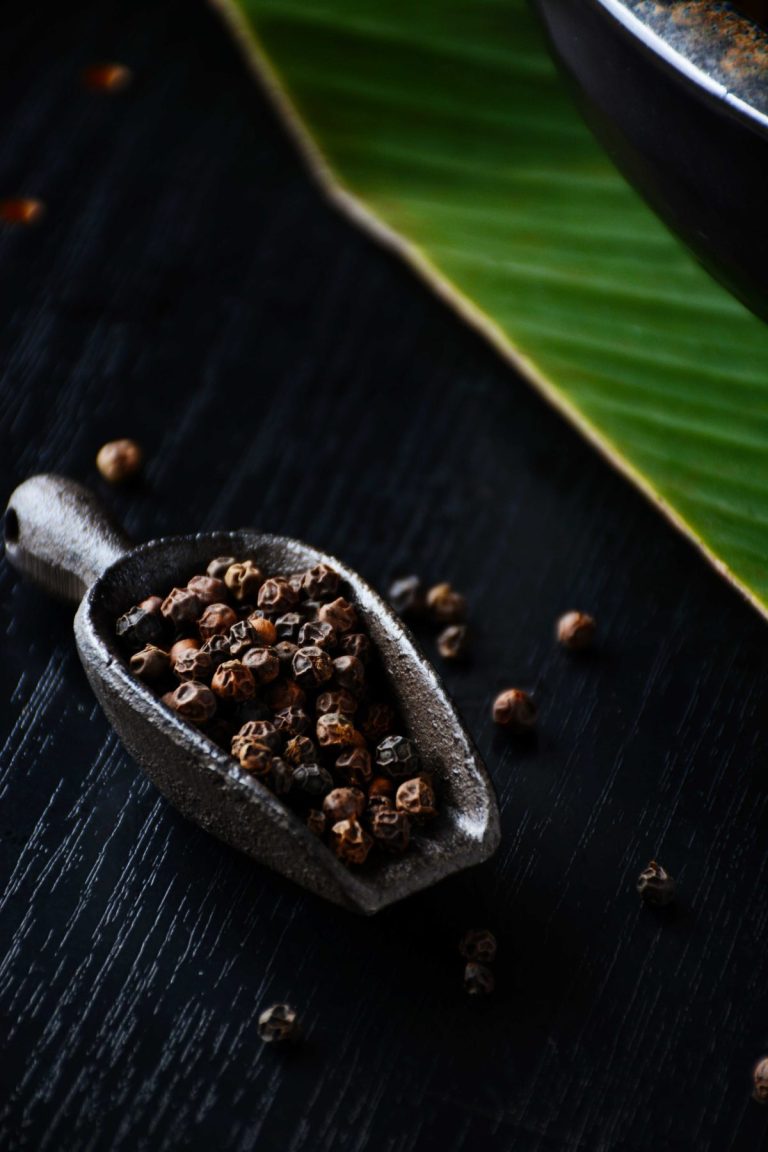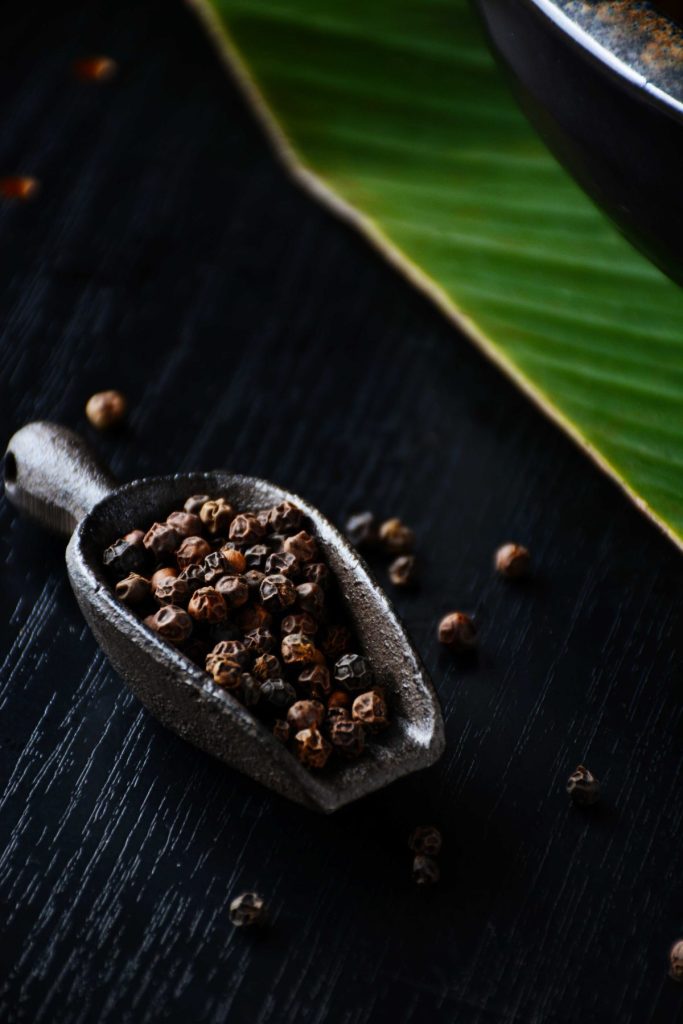 Instead, let's take a look at some of my favourite recipes that I think would be perfect for the festive season/holidays. There's nothing Christmassy about most of these, so all these suggestions can fit into the menu of any kind of party or celebration that you might be hosting over the holiday period. Or forget the celebrations, just try out these for a special dinner as a treat to yourself and your family.
I also have a small request…..have you cooked anything from my blog in the last year? What dish did you cook and how was the experience? Also what would you like to see more on my blog? Do take a few minutes to leave me a comment on these; would greatly help the direction in which I would like to take this space forward in the next year.
So let's get on to my Top 15 Recipes to try out this festive season;
Dates And Cashewnut Cookies – Glad I picked this one to be first ever cookie recipe on the blog. Perfect if you like to indulge in some Christmas baking this year….and would make a perfect gift to colleagues, family and friends.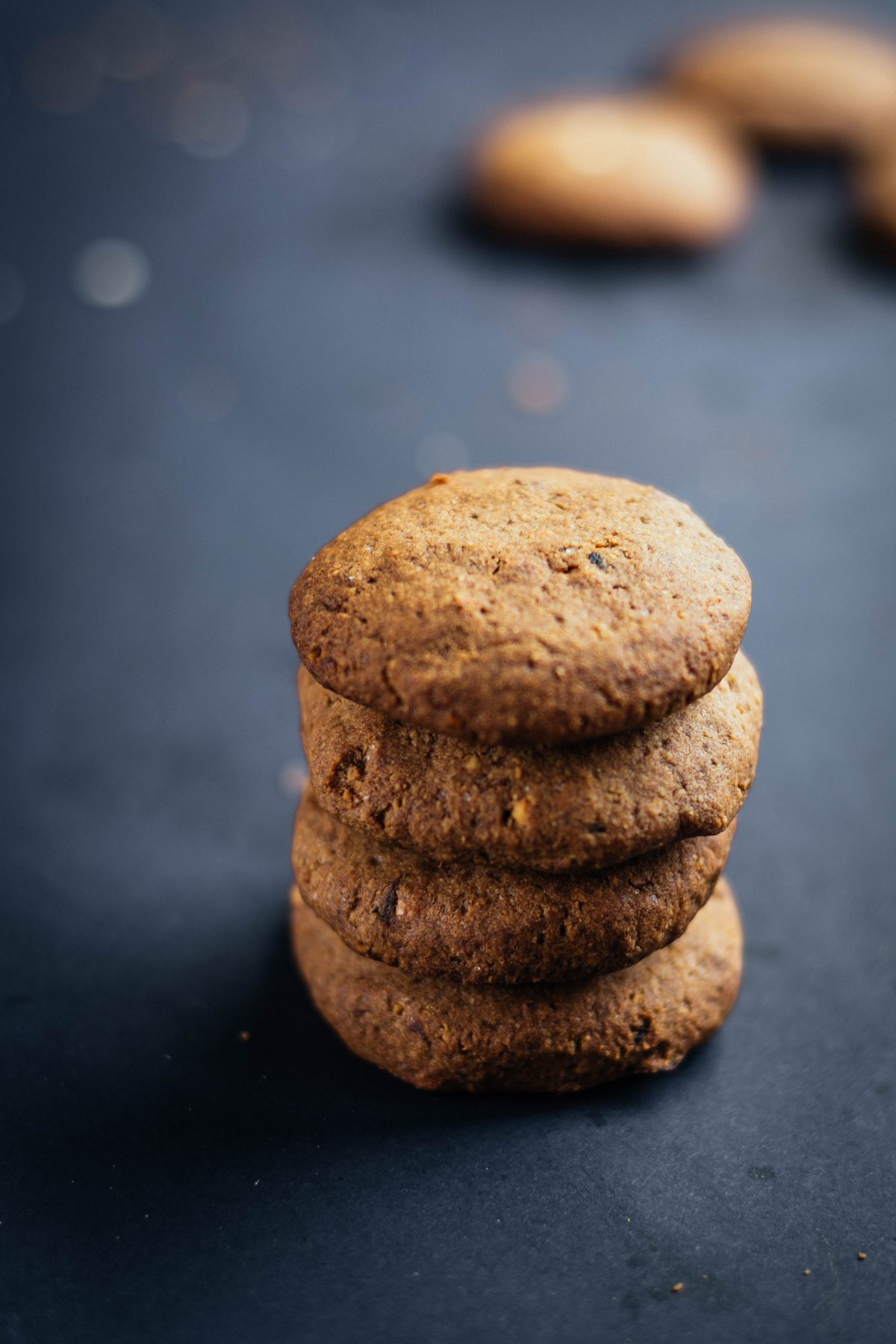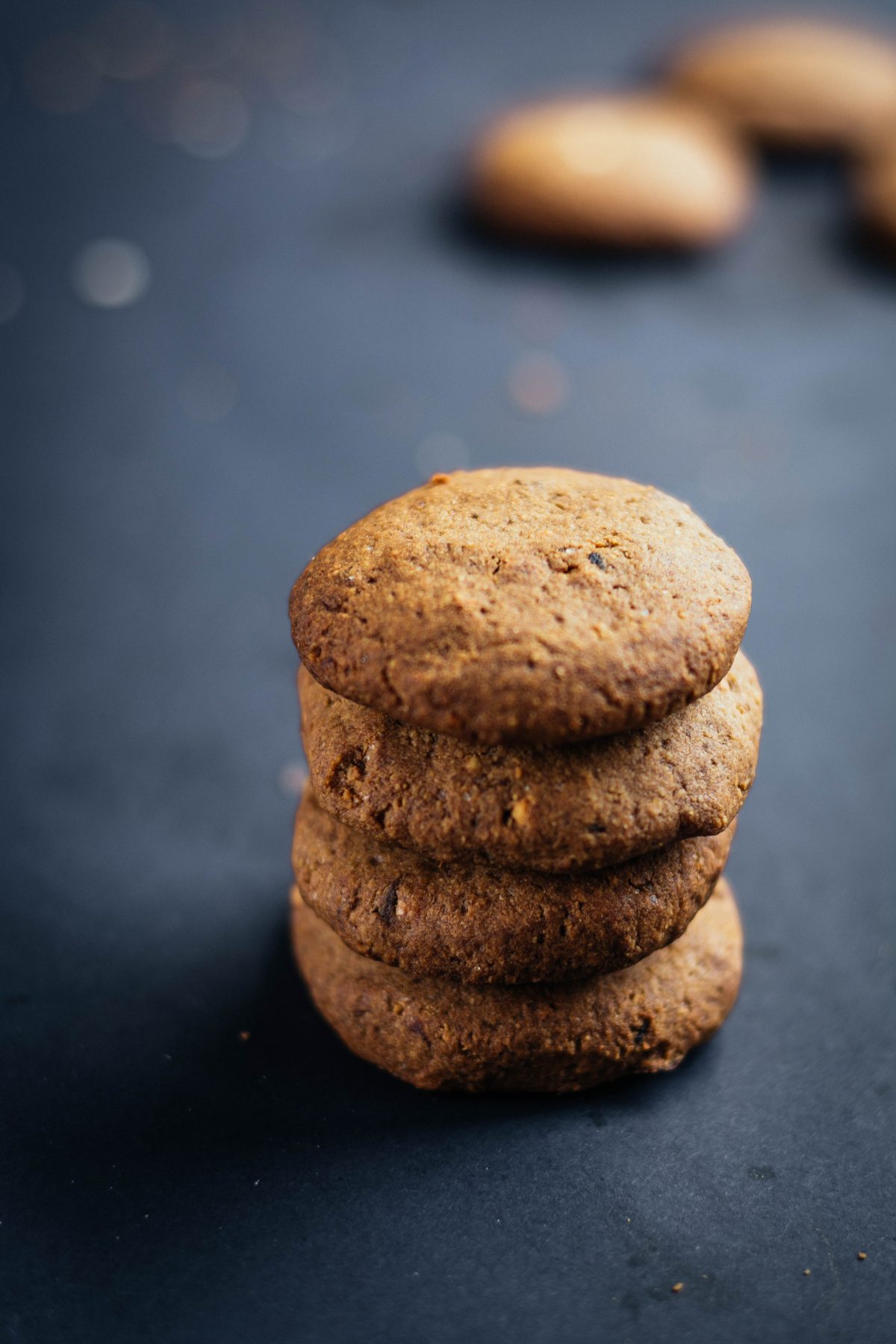 Cherry Gin Spritzer – Cherries are in season so why not celebrate it with this refreshing and delicious cocktail. The cherries are muddled with sugar syrup, mixed up with lime juice, gin and topped with soda…that's it. Just omit the gin if you prefer a non alcoholic version which tastes great too.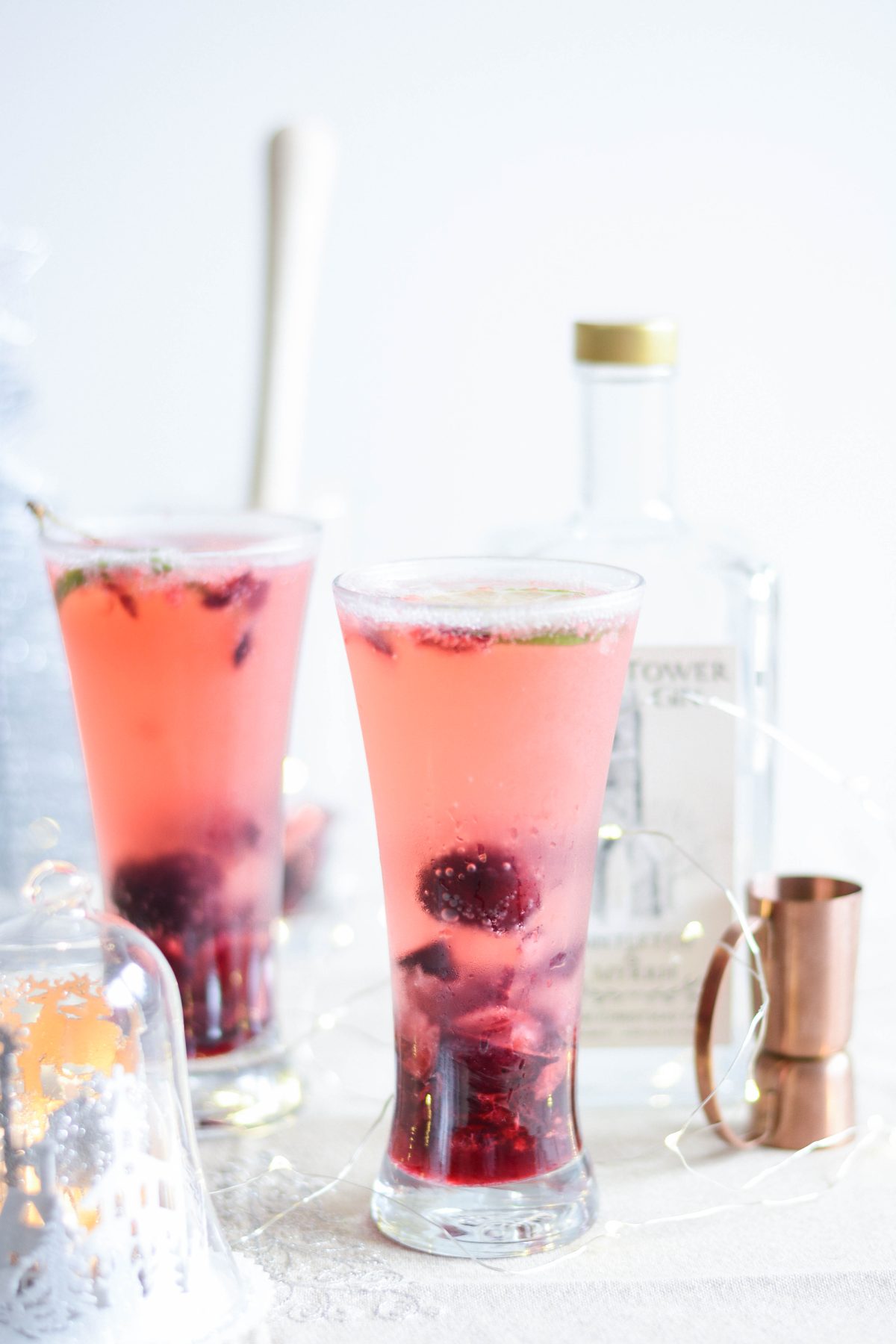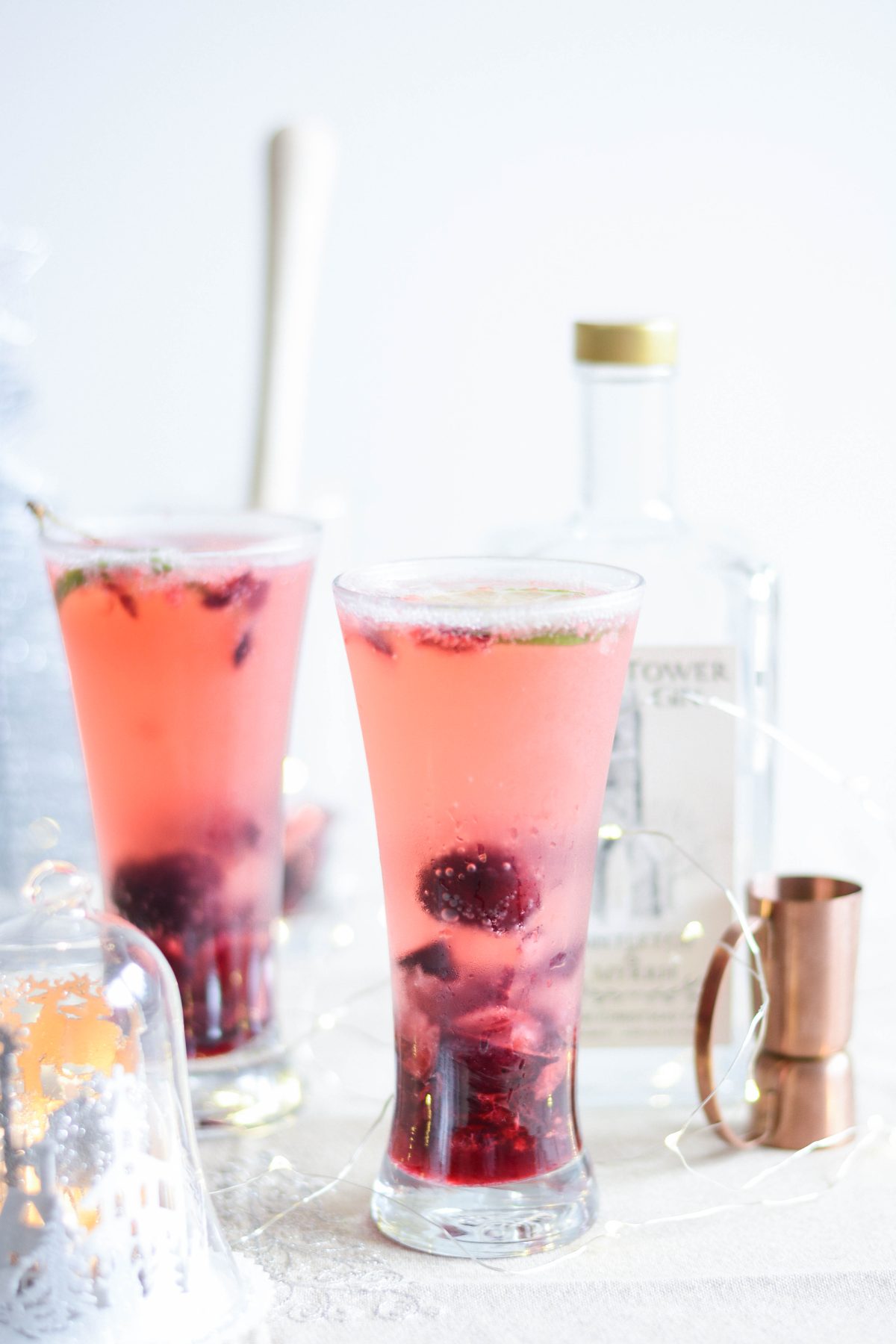 Bruschetta With Marinated Feta – Bruschettas are amazing all year round, but especially more during summer when we have the sweetest tomatoes in season. But what makes this even more delicious is the marinated feta with roasted lemon slices and dried chillies that lends such a delicious citrusy flavour with that hint of smoky heat in the background. A must try!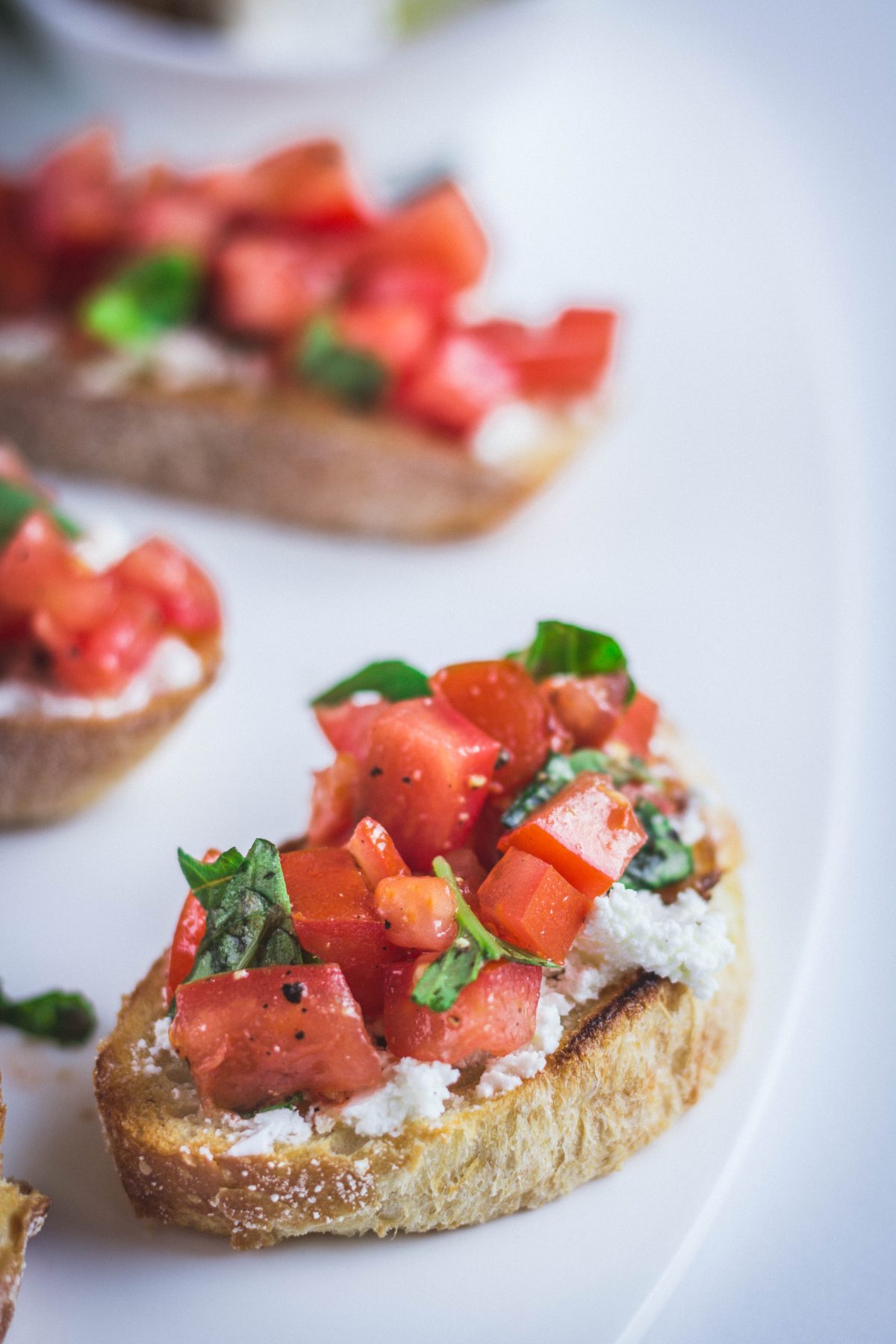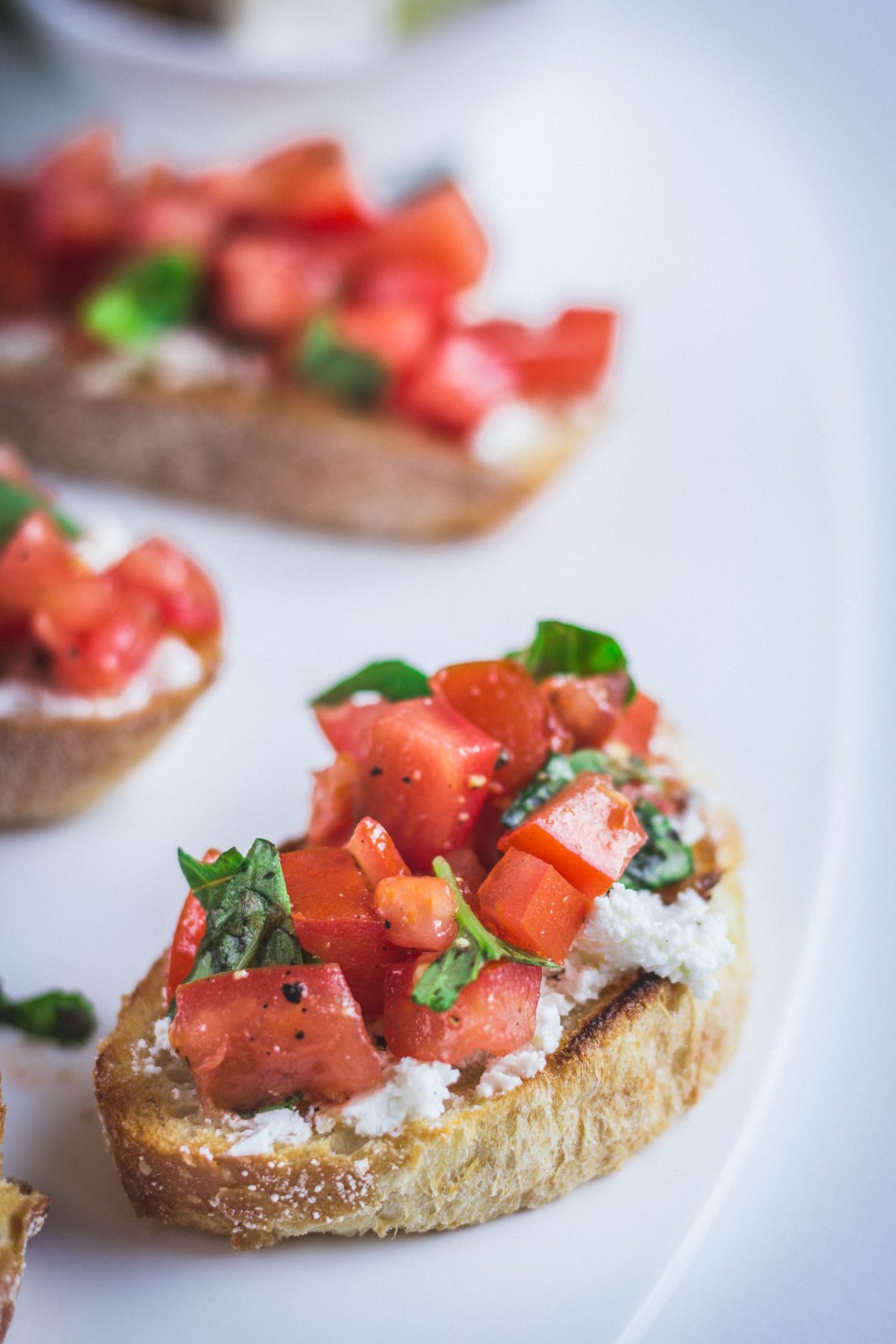 Oysters Roasted With Almonds And Butter – We are huge oyster lovers (includes my 10 year old!) and it's quite common to find oysters on our party table especially if our friends share the enthusiasm. While we love to have it au naturale, we don't mind dressing it up a bit too like roasting with loads of almond and butter. Delish!!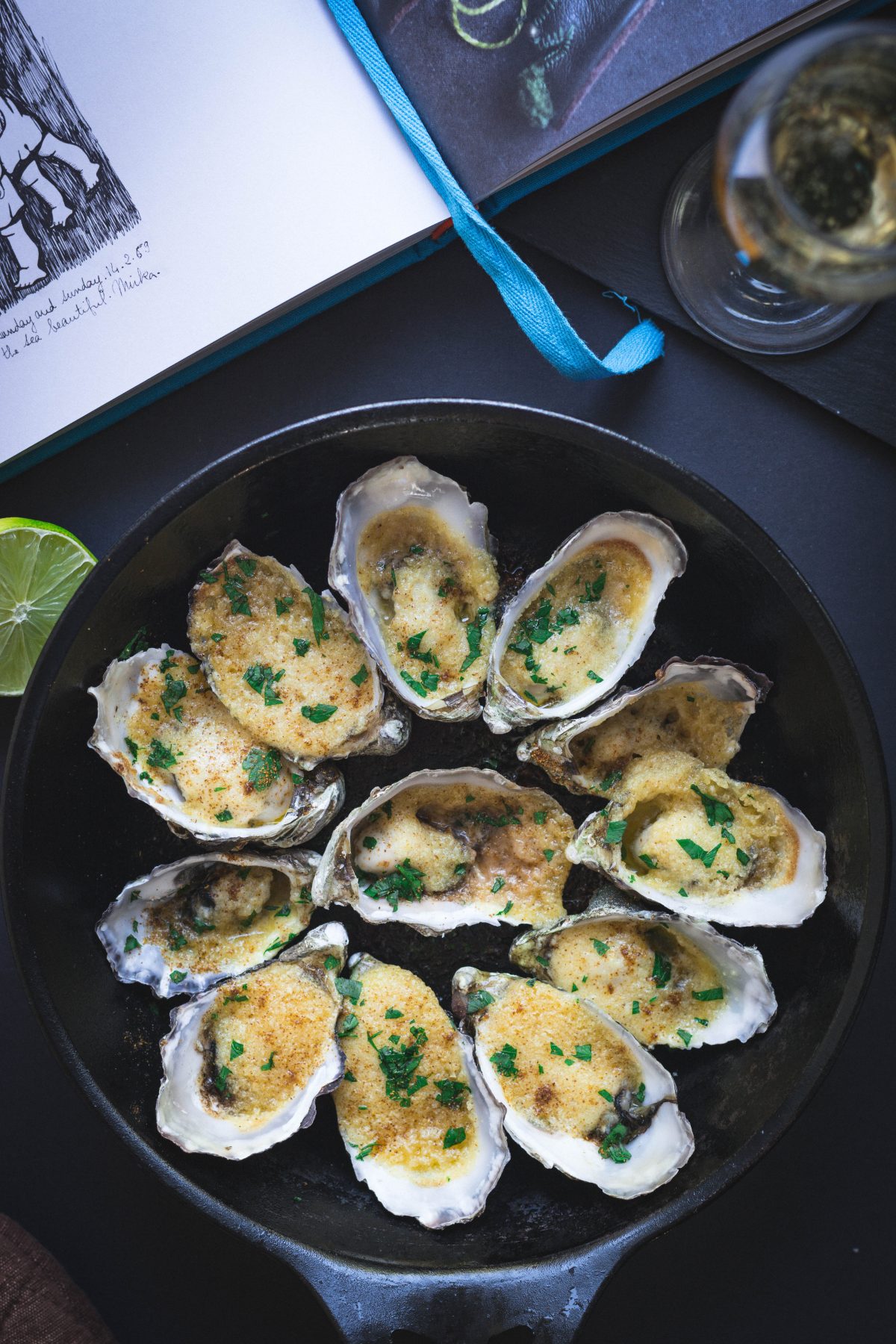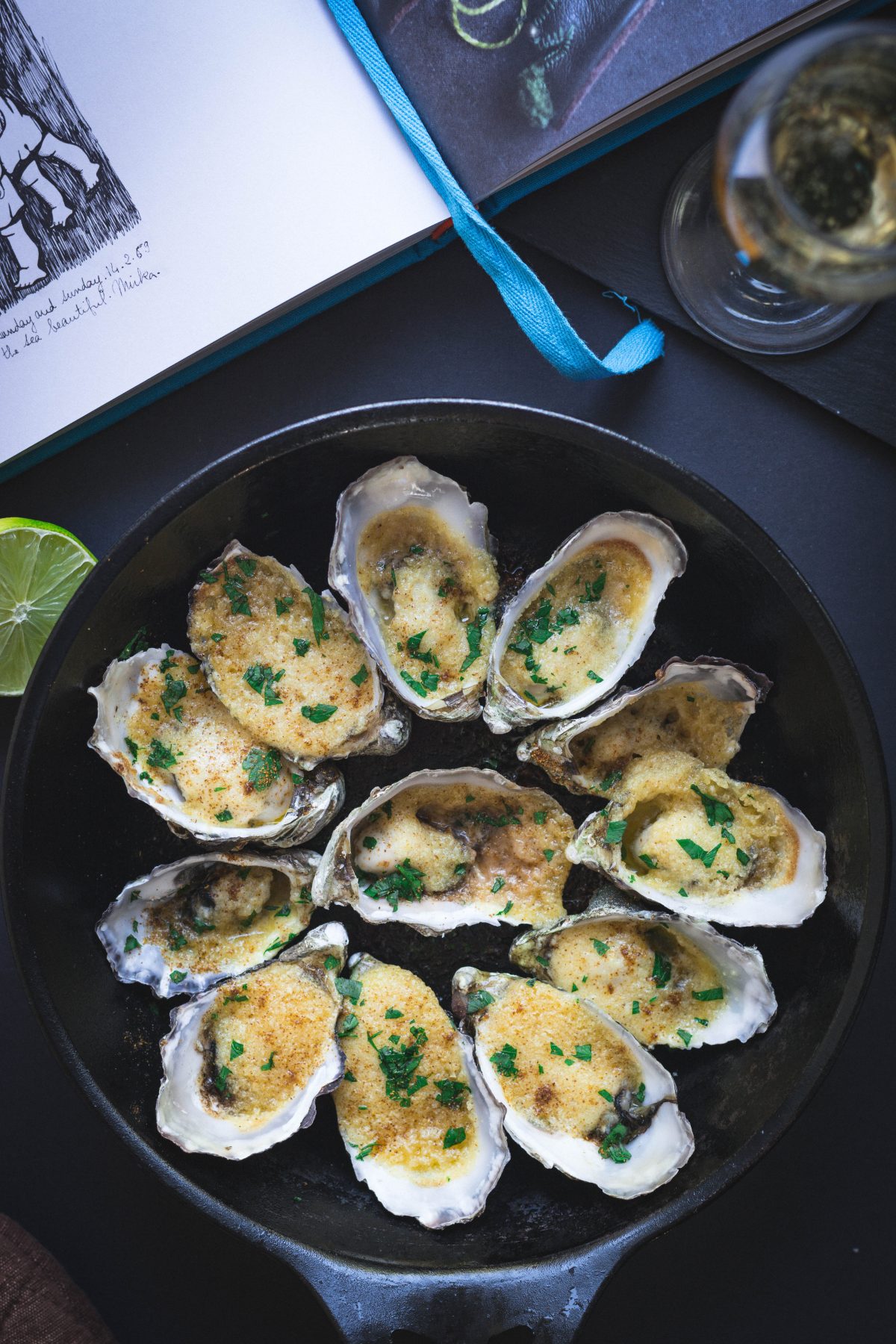 Tuna Kebab – Have you tried making kebabs using fresh tuna? If you haven't then ditch those canned ones and try this instead. The flavour of fresh tuna is sensational which makes these kebabs an absolute hit with seafood lovers. No one's gonna eat just one!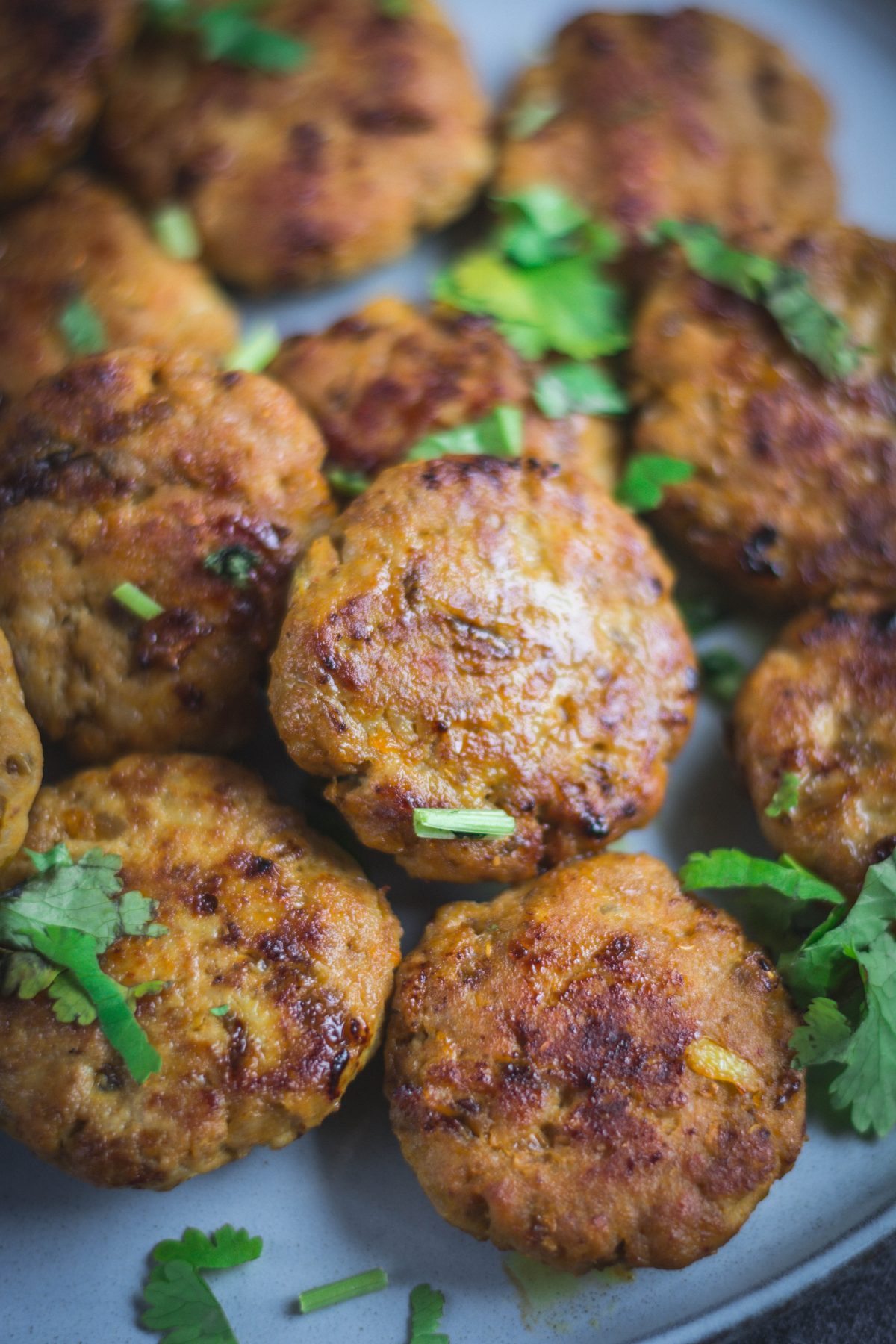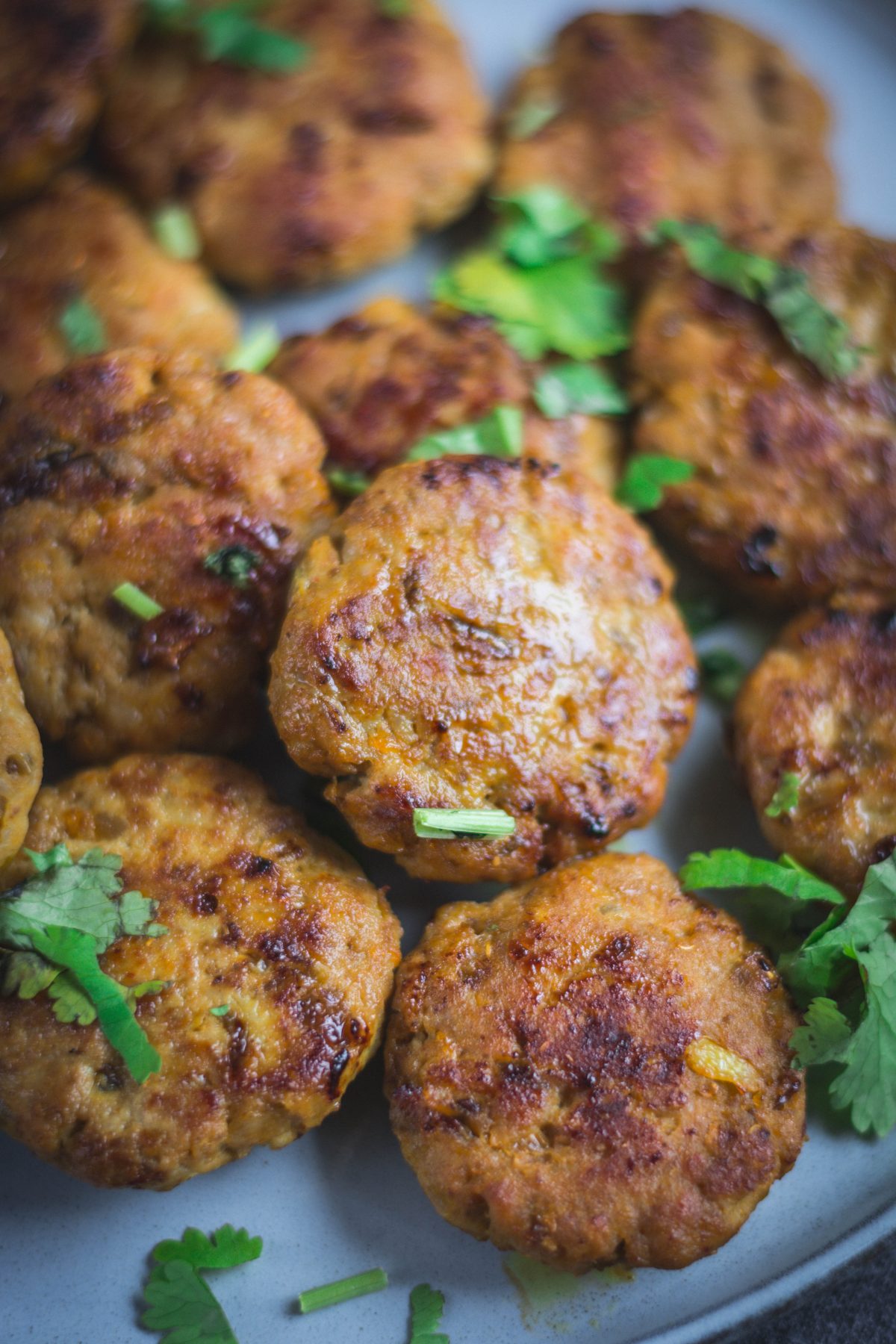 Spiced Beef Croquettes – These croquettes are one of my favourite appetizers to make everytime I am entertaining. While beef is my meat of choice, I have made these using chicken, lamb, tuna, paneer etc…. depending on the dietary requirements of my guests. Can be made ahead of time and just needs to be fried on the day, so works great for a party.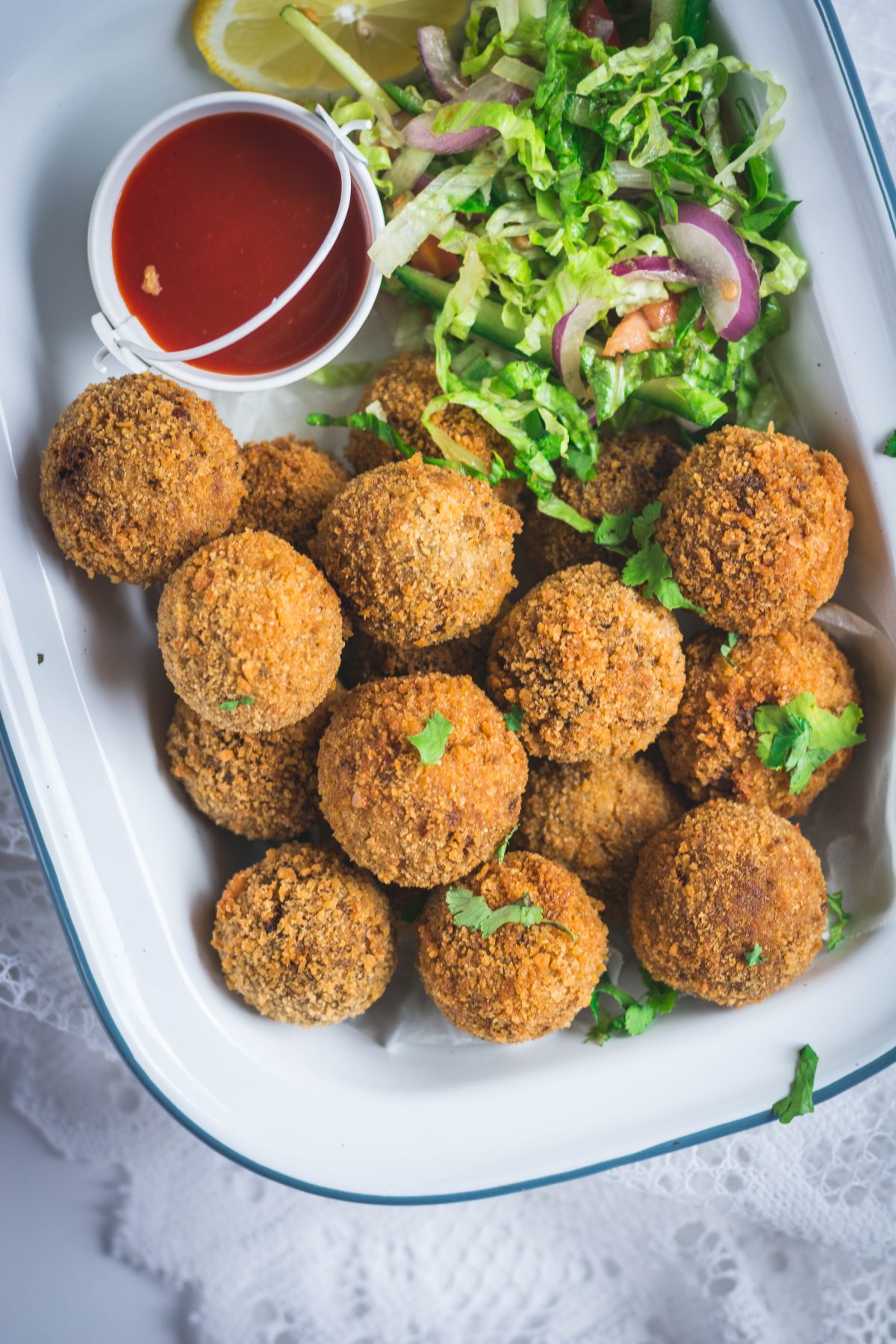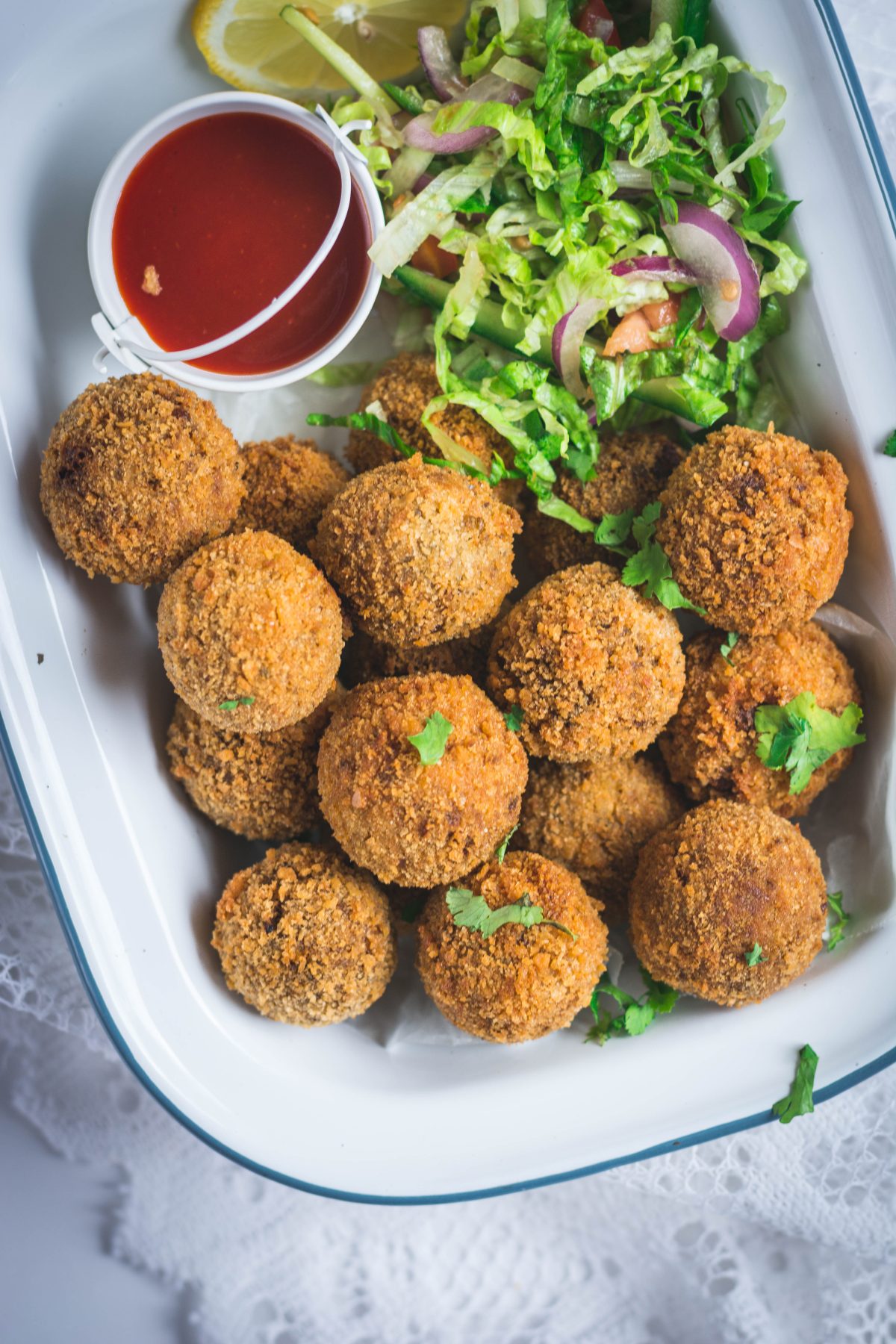 Tamarind Chilli Crispy Skin Salmon With Green Mango Herb Salad – This recipe is a winner on all counts. Firstly, it's salmon which we love down here, secondly the accompanying salad is so refreshing for summer days and finally, the Asian style tamarind chilli sauce is fingerlickin' good. Do you need any more reason to try this out?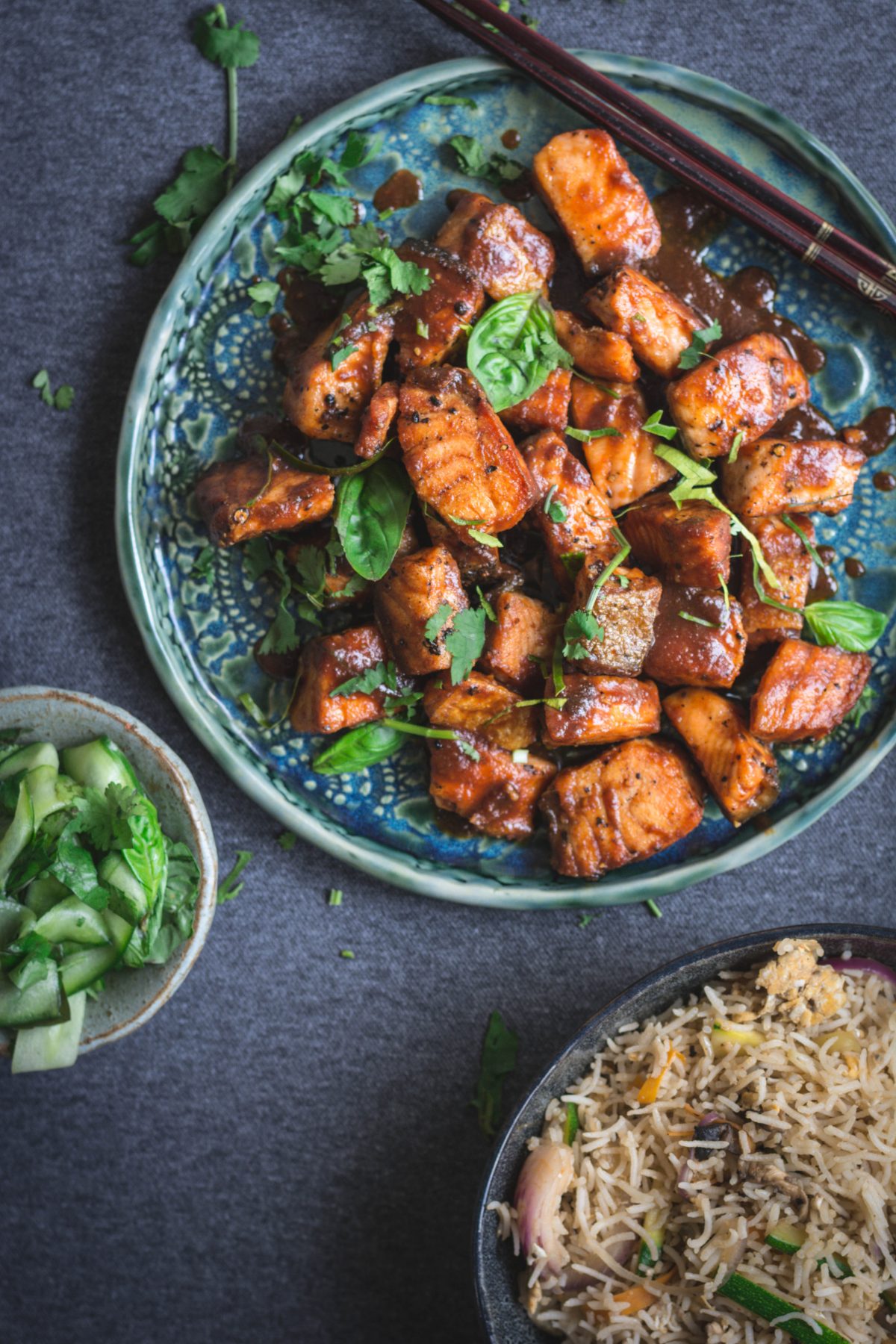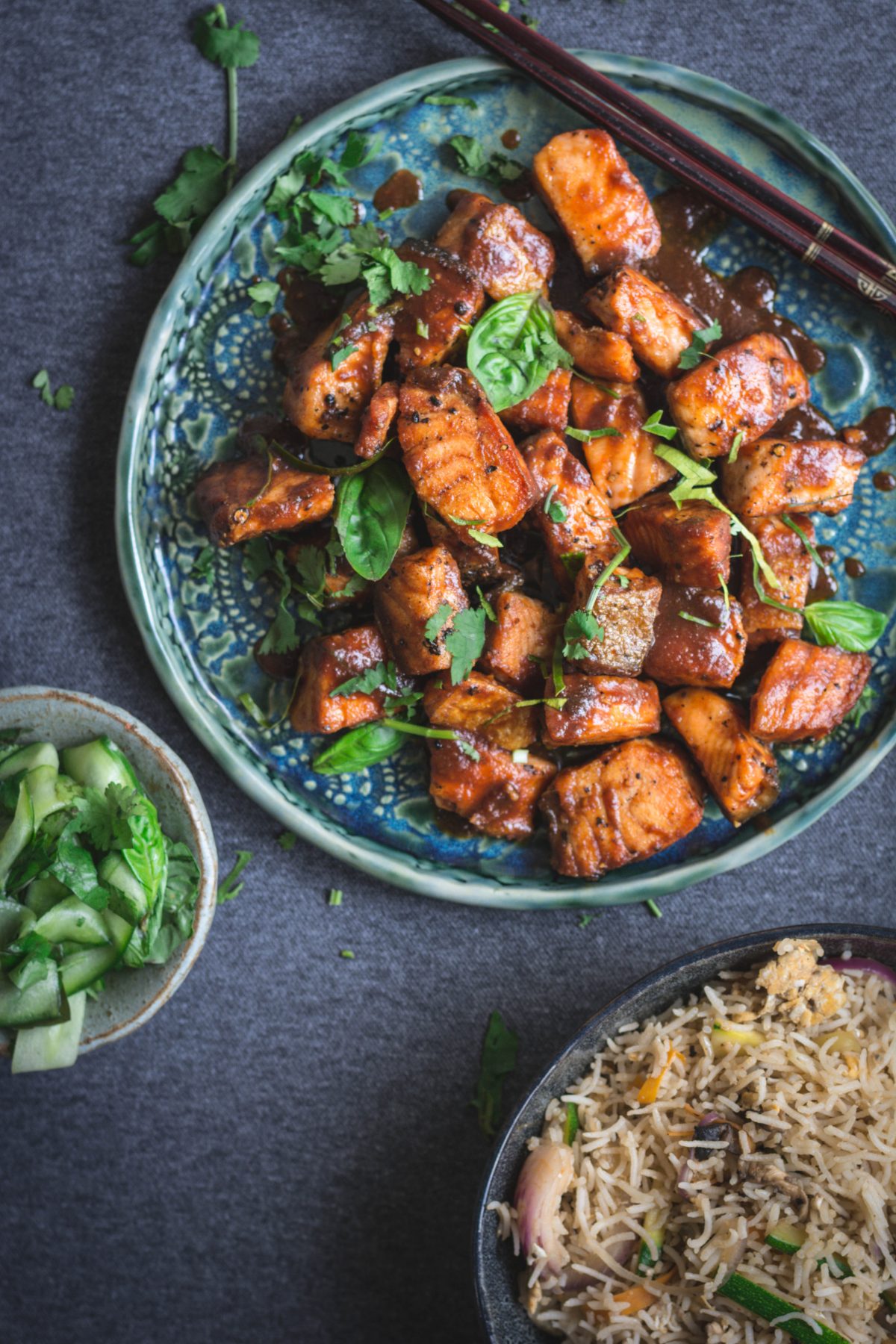 Marinated Chicken With Coconut Lime Dressing – From the book, The Yogic Kitchen by Jody Vassallo, this chicken dish was quick to become our all time favourite especially during warmer seasons. The two things that stood out in this recipe are the simplicity and ease of making the dish and the coconut lime dressing. That dressing is just mind-blowing spectacular and some days, I have been making just that for my salads.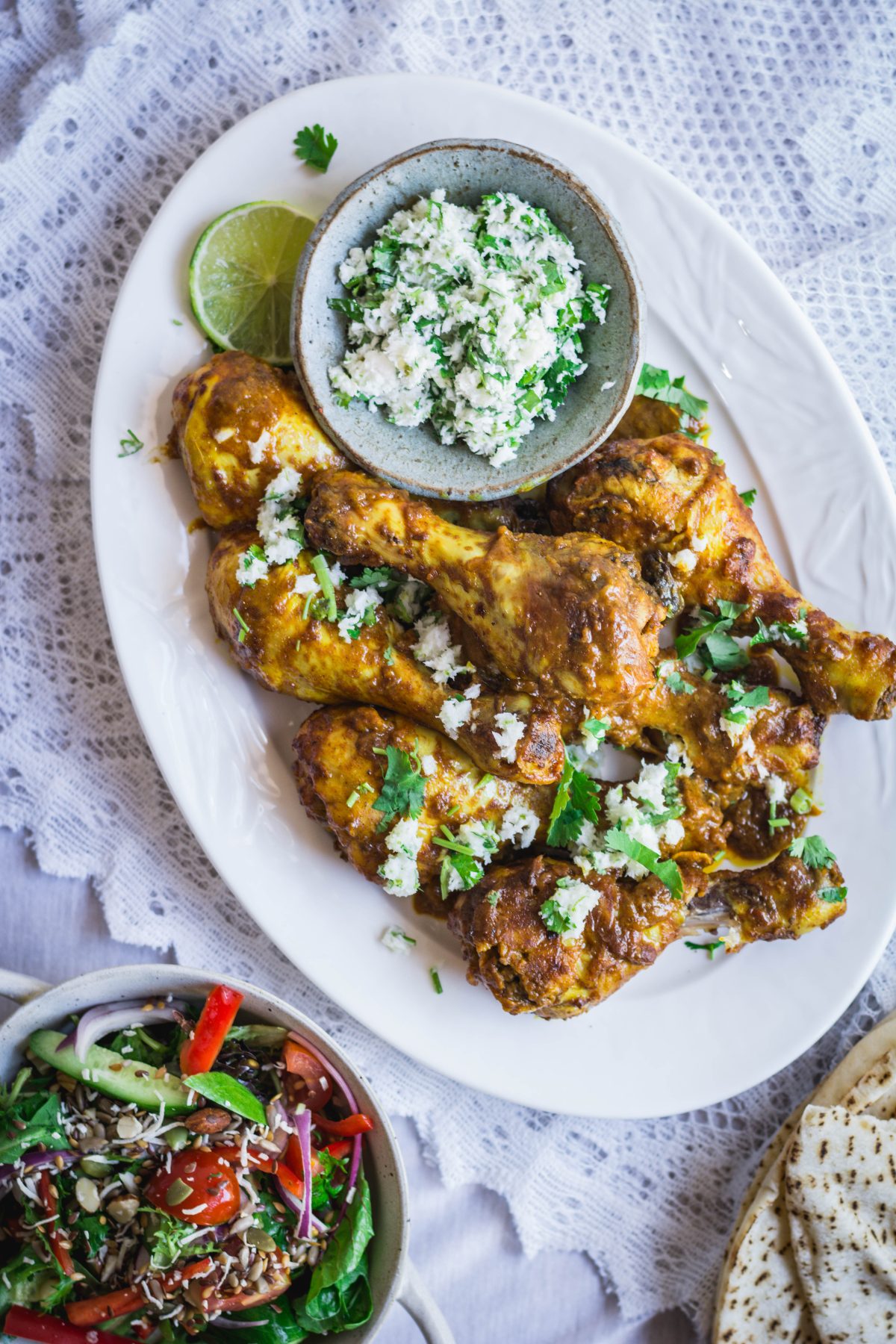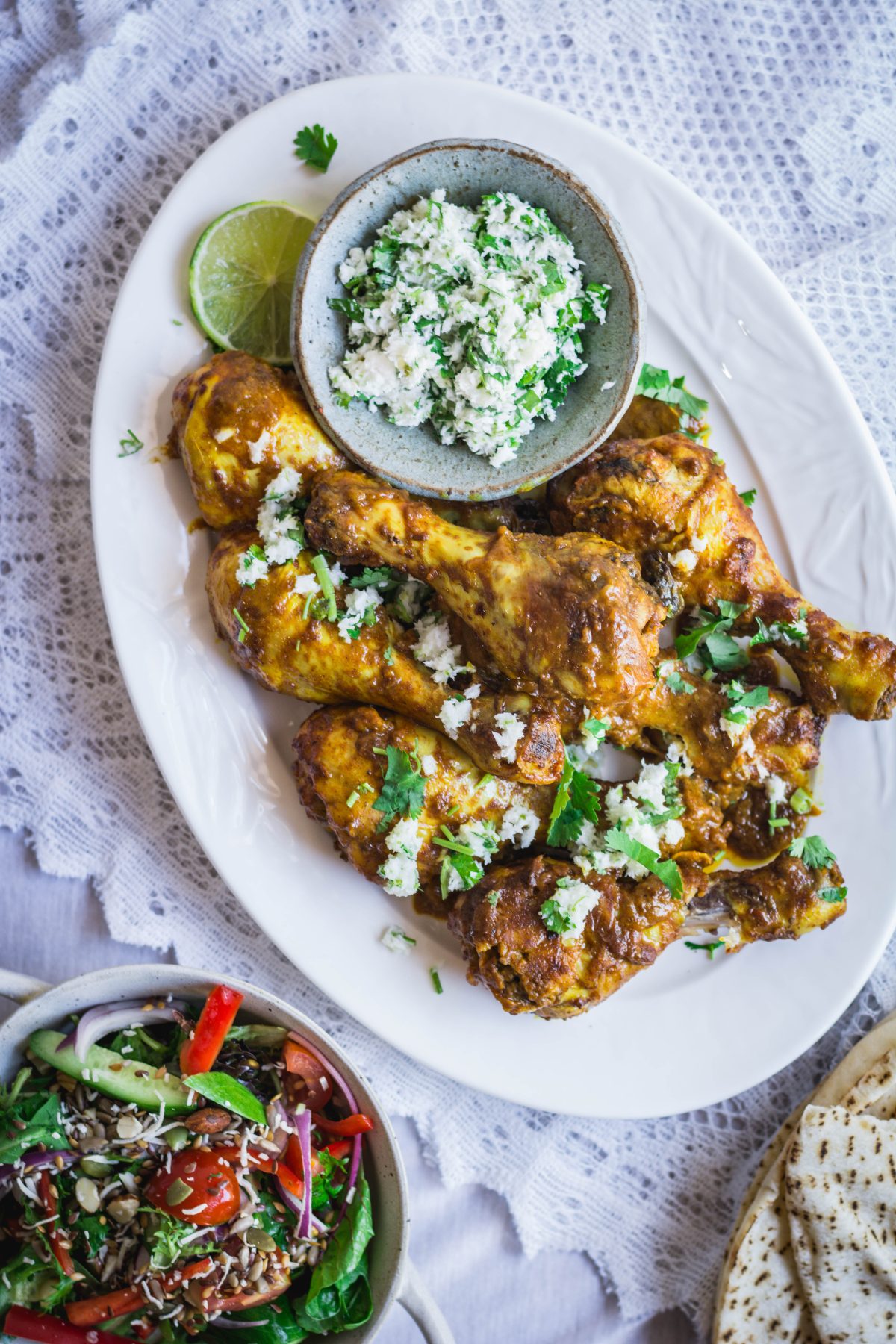 Kerala Style Fried Chicken Stew – Chicken or mutton stew paired with fermented rice crepes are the preferred breakfast for Christmas. So if you are looking to partake in that tradition, then you must out this light and delicious chicken curry.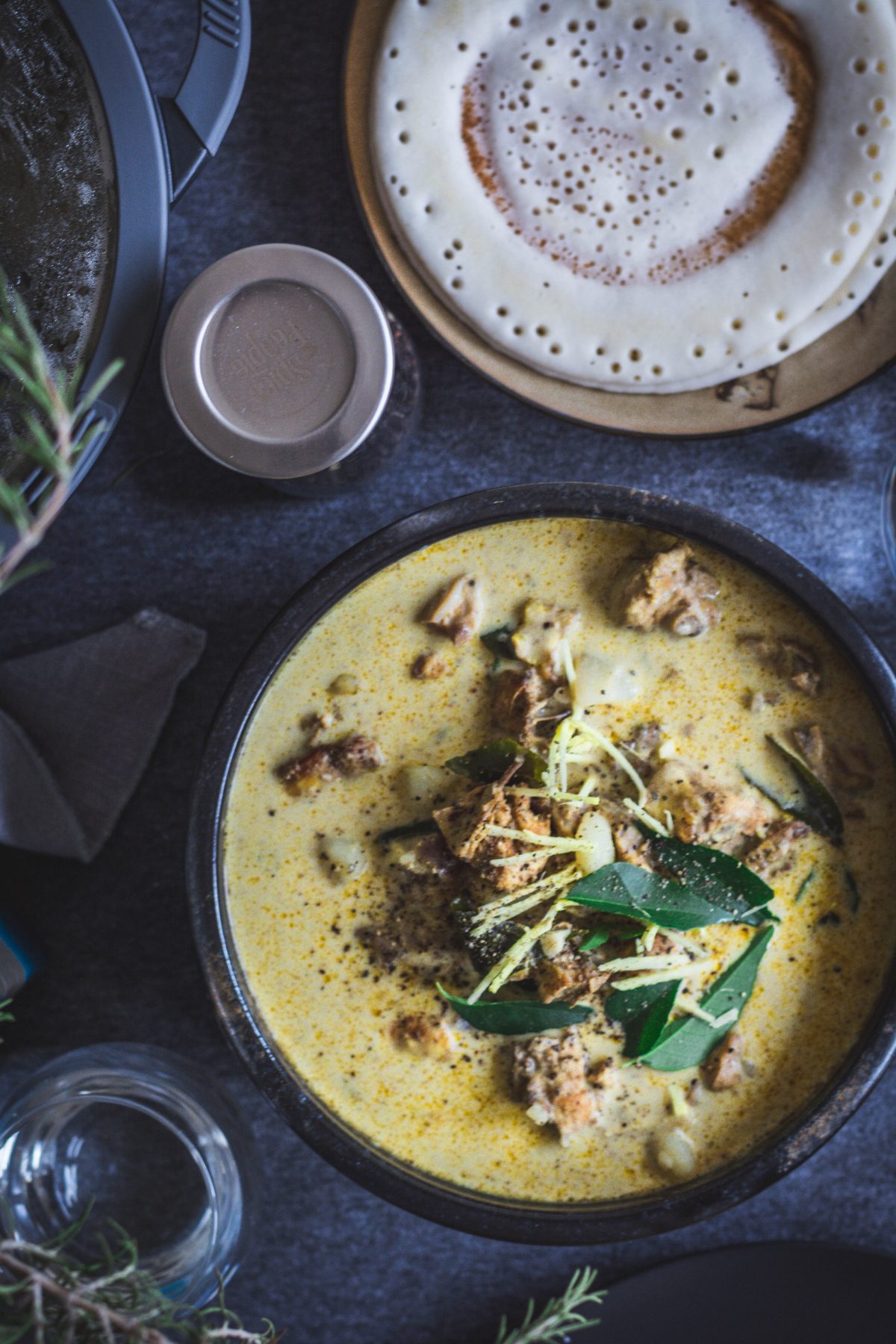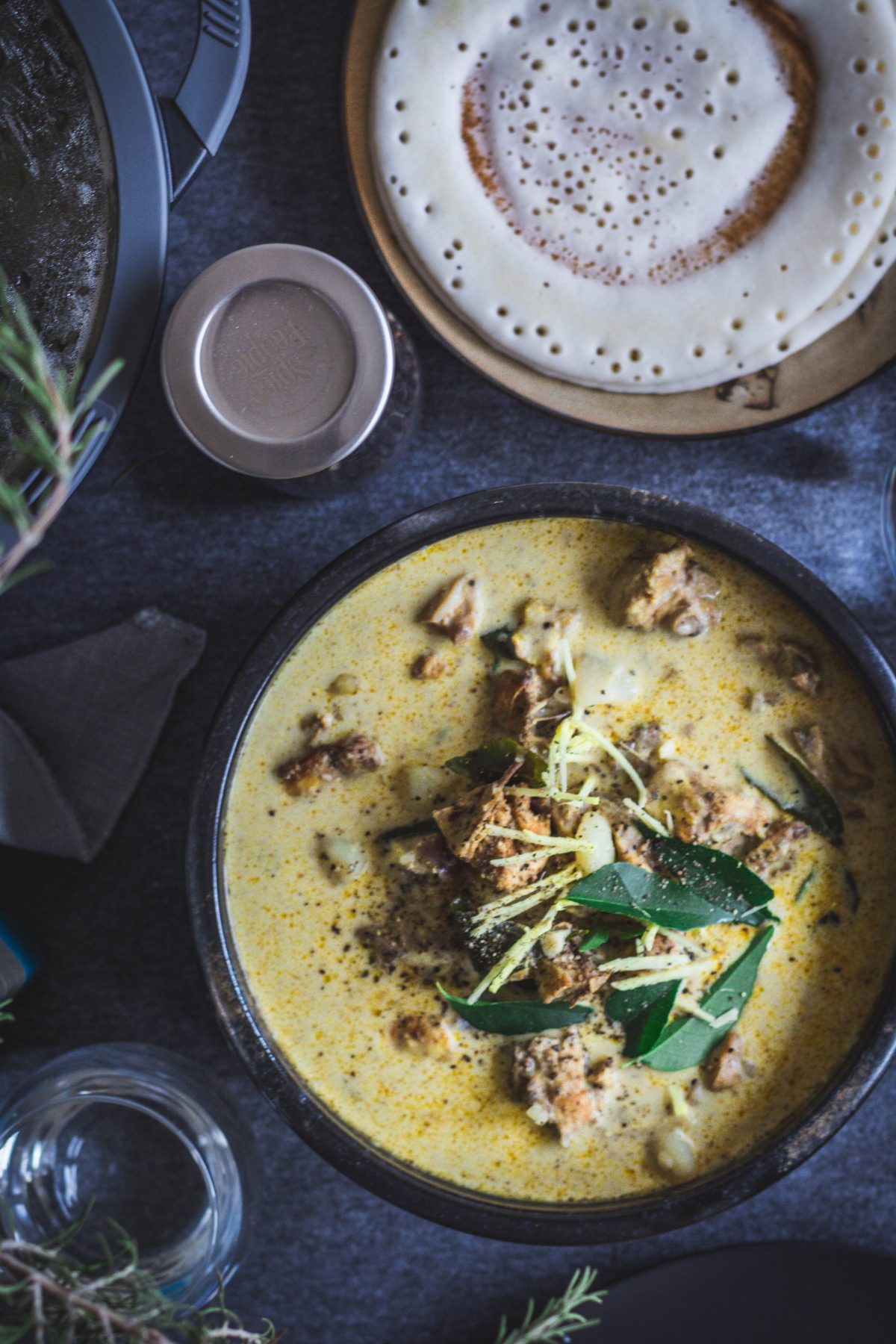 Lamb Chops With Roasted Garlic Marinade – Roasted garlic is an incredible ingredient that adds oodles of flavour to any dish. The smoky sweetness of the garlic lends this marinade a unique flavour that pairs so perfectly with lamb chops. Throw some on your bbq this summer.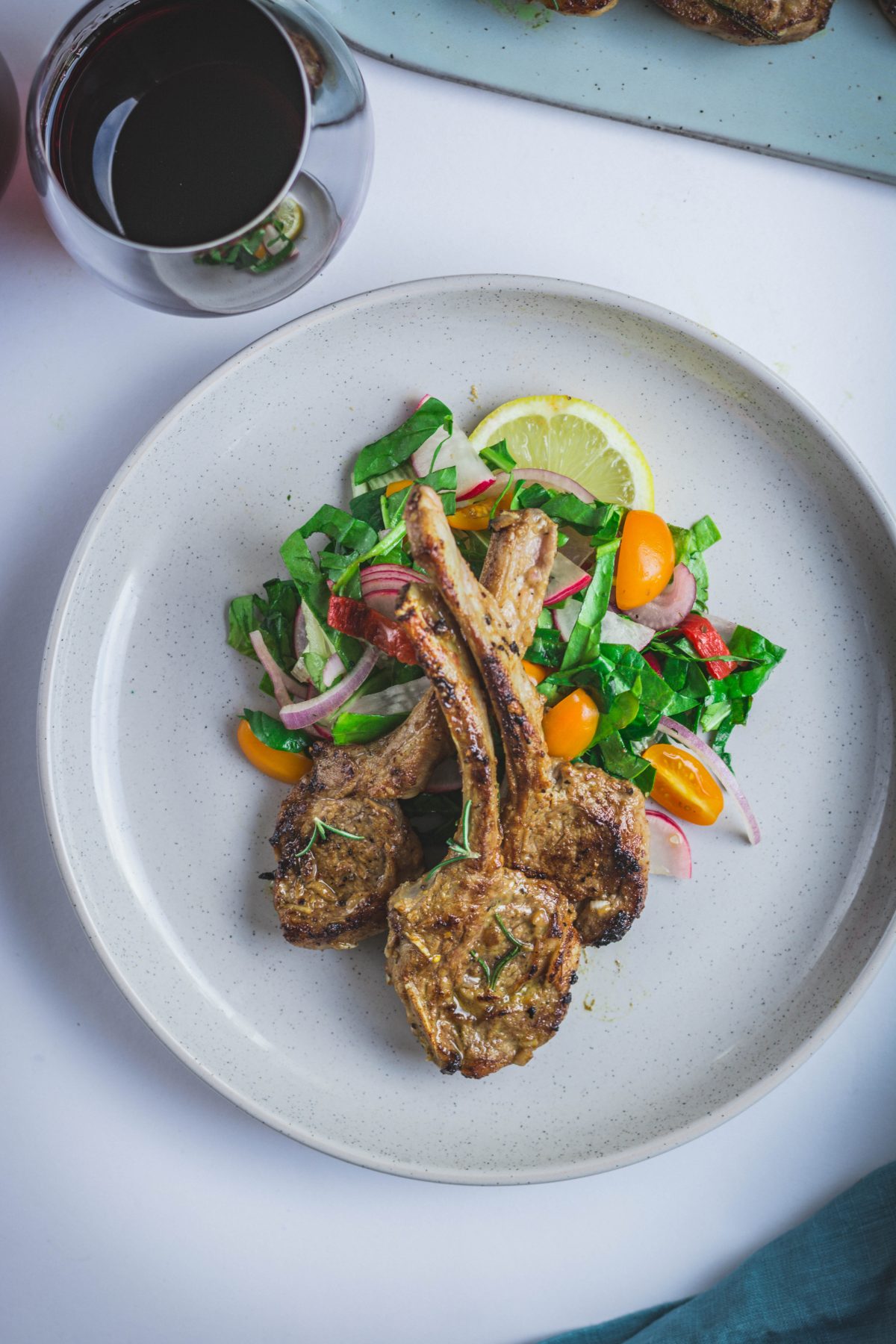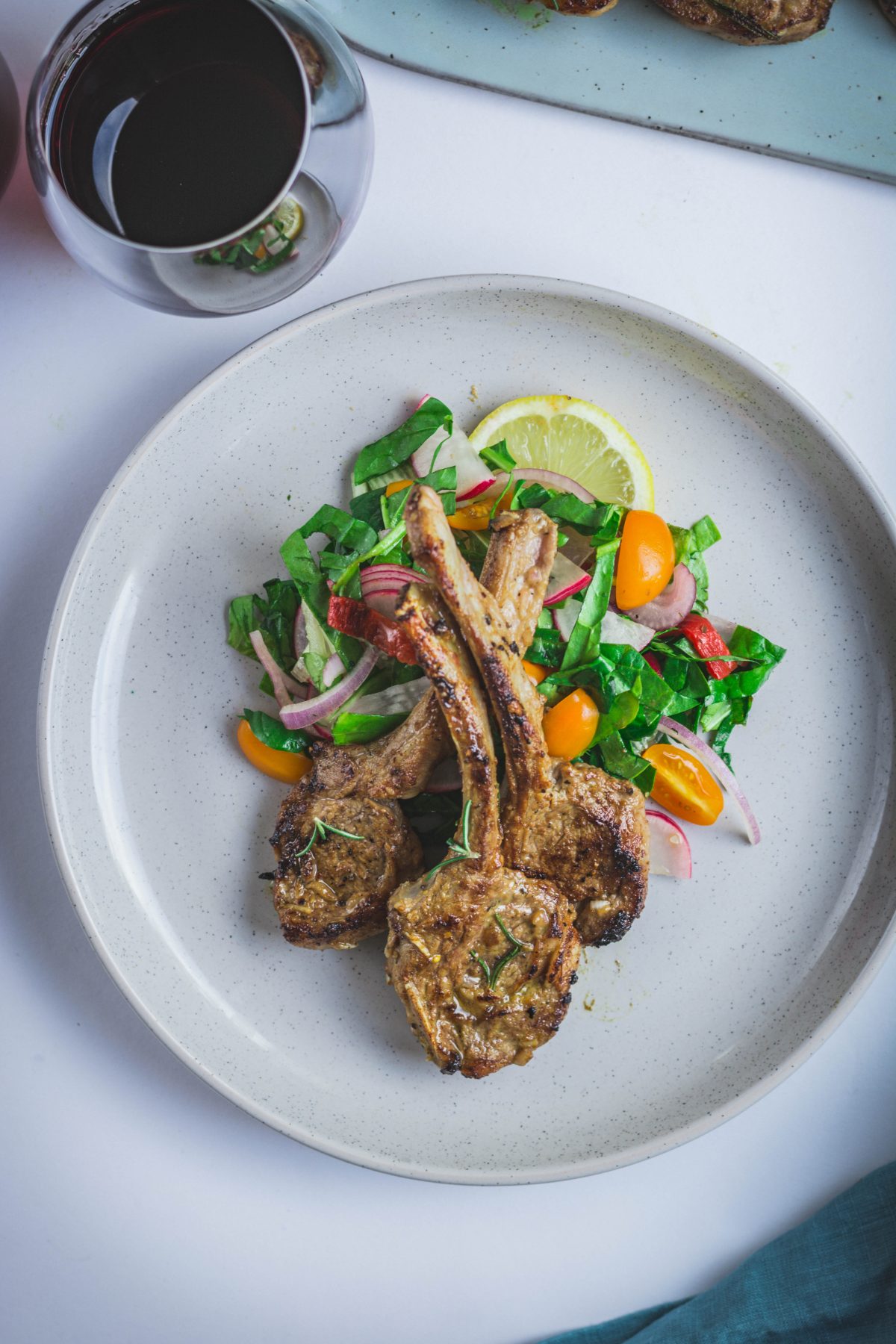 Badami Paneer (Indian Cottage Cheese Cubes In Almond Based Gravy) – Not leaving the vegetarians behind! But a dish that non-vegetarians would want to dig into too. A luscious, rich, almond based curry with pillowy soft paneer cubes. Make sure there's some flatbreads on the side to scoop up all the gravy.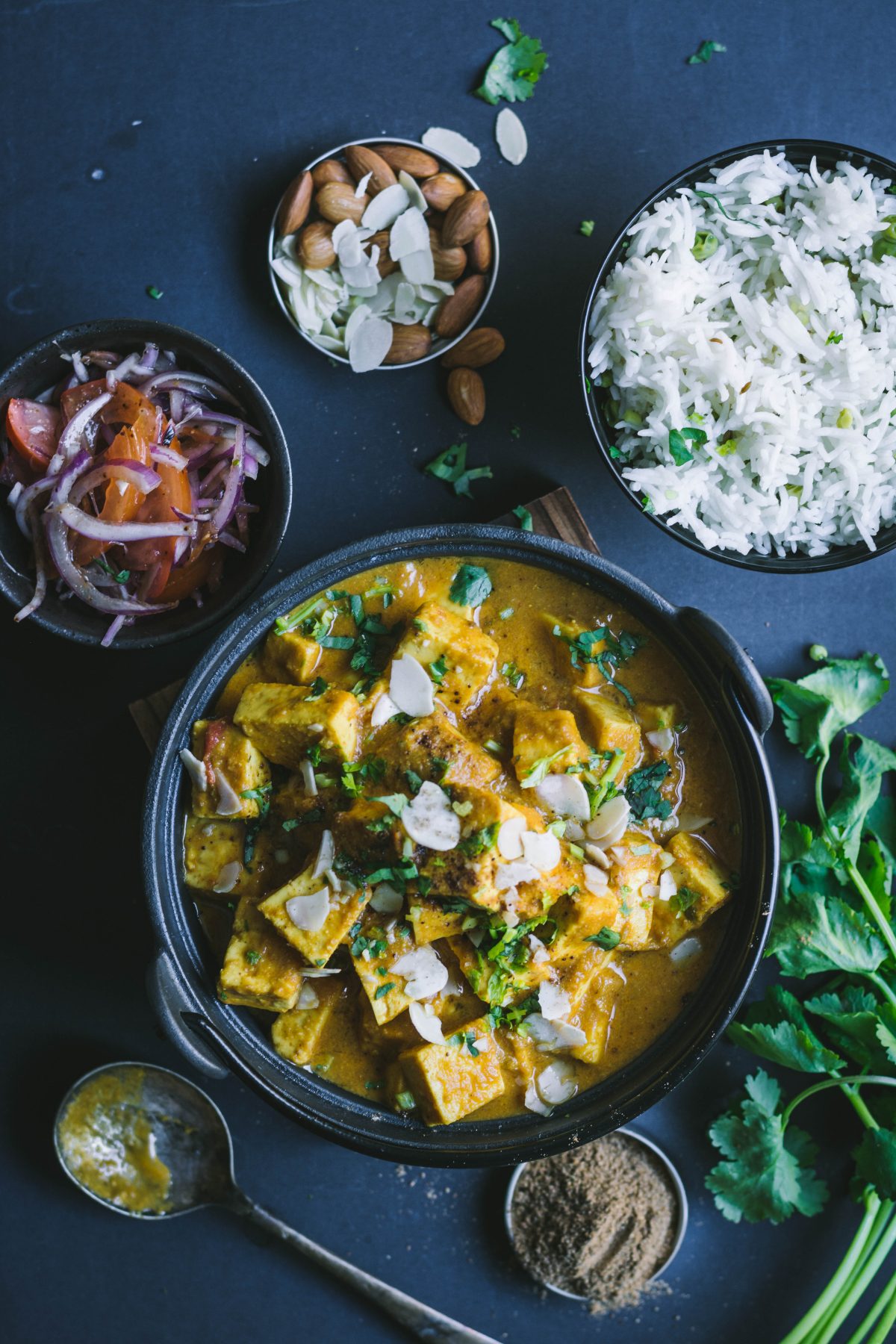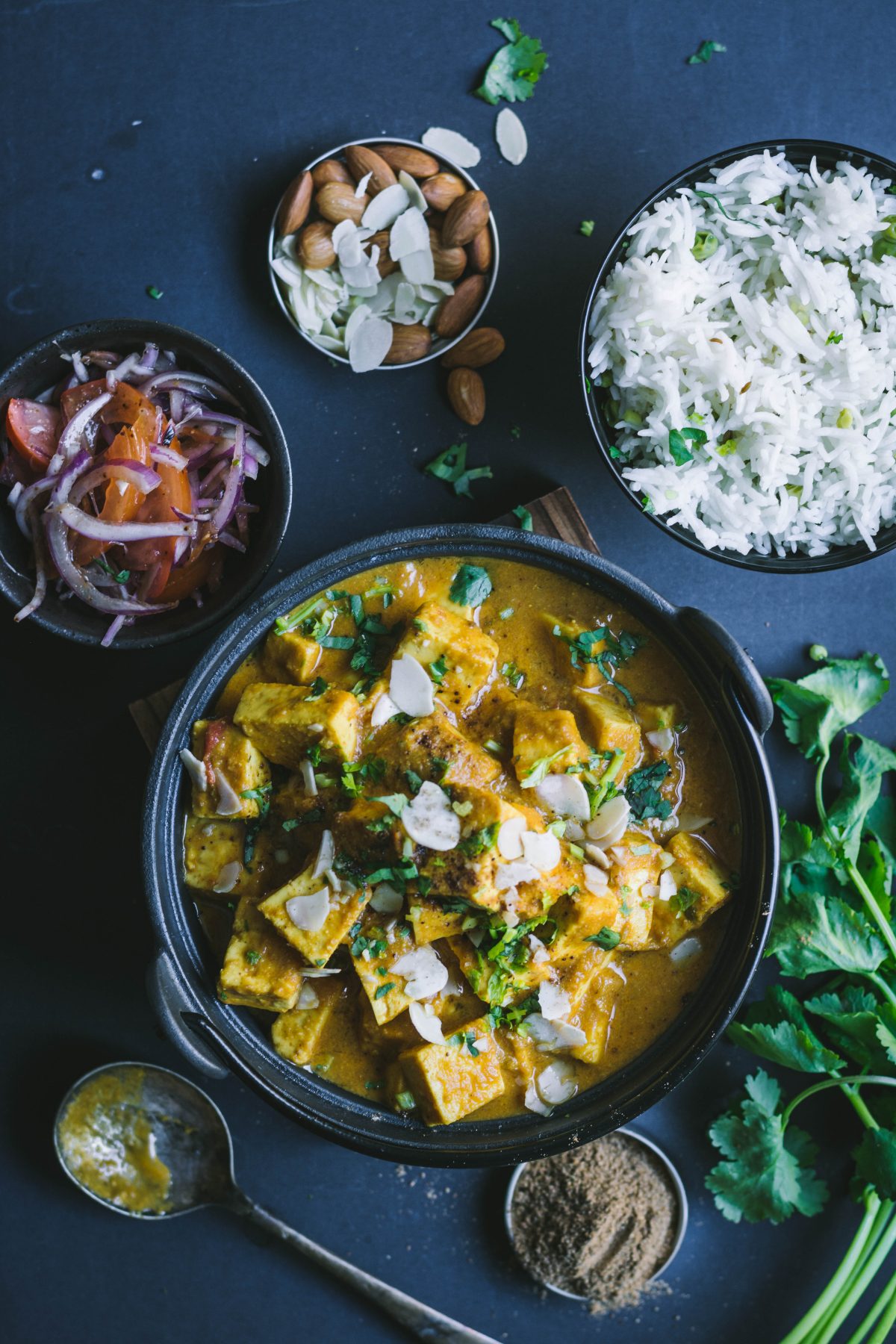 Sindhi style Grilled Fish – This dish can easily be the star of your party! A deliciously intense spice blend generously slathered over the whole fish which is then marinated and grilled to perfection. This popular fish recipe from the Sindhi cuisine is traditionally made using a river fish called 'palla'. But today a large whole trout has been used to recreate this delicacy.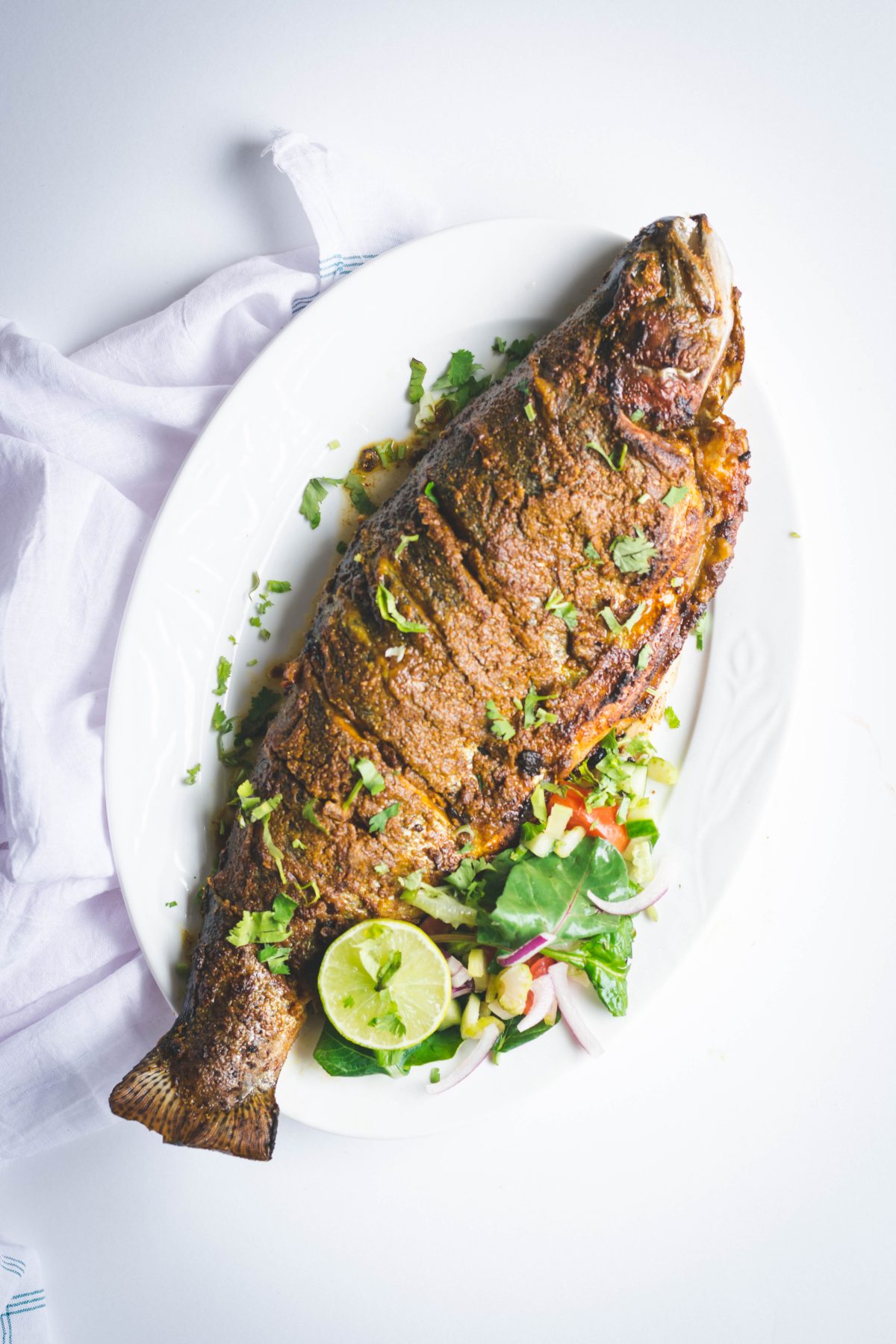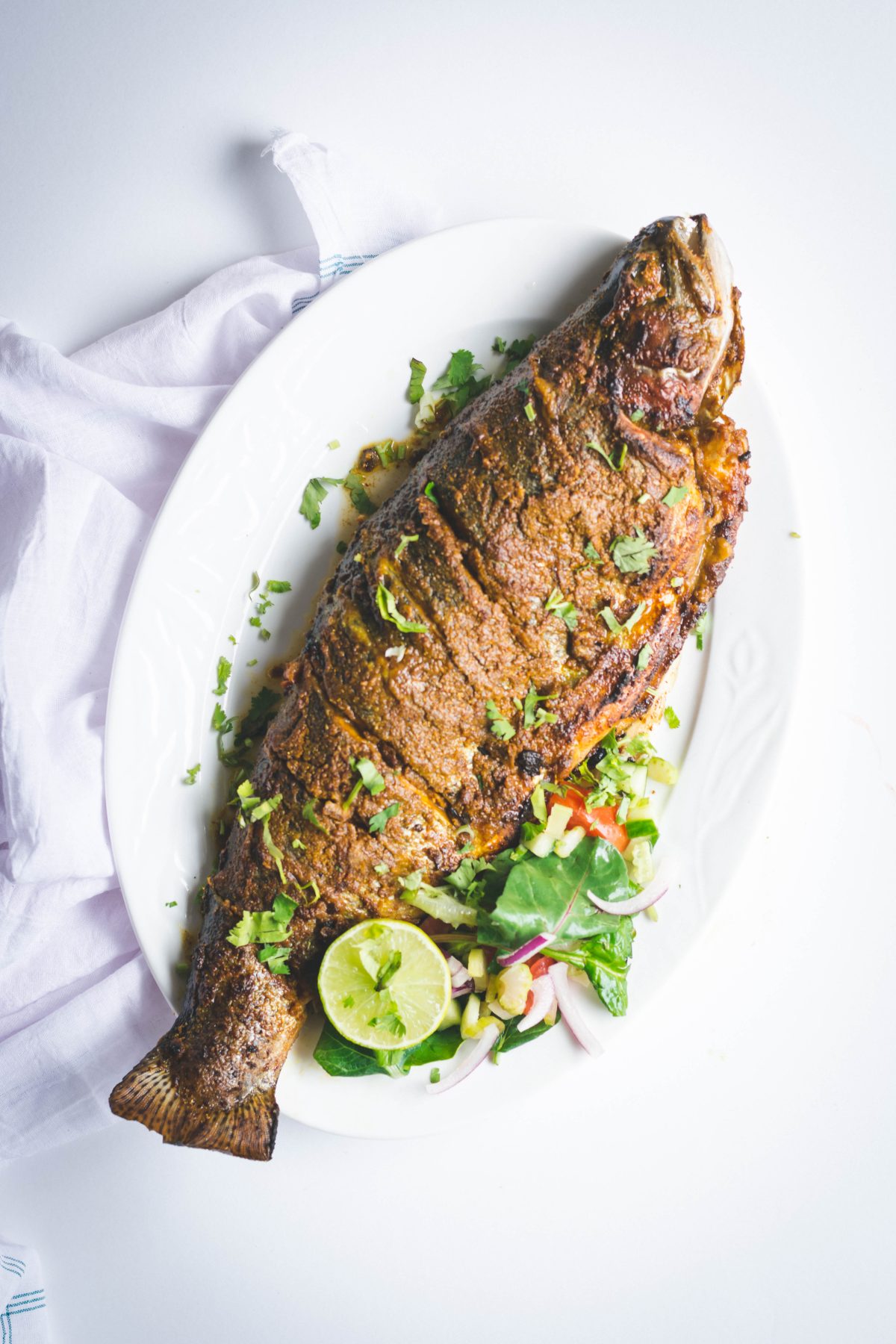 Duck Molee – this was a highlight dish this year. A traditional and much loved fish curry of Kerala gets a remake with duck. It was a relief that this version is just as delicious as the classic. A must try for the duck lovers.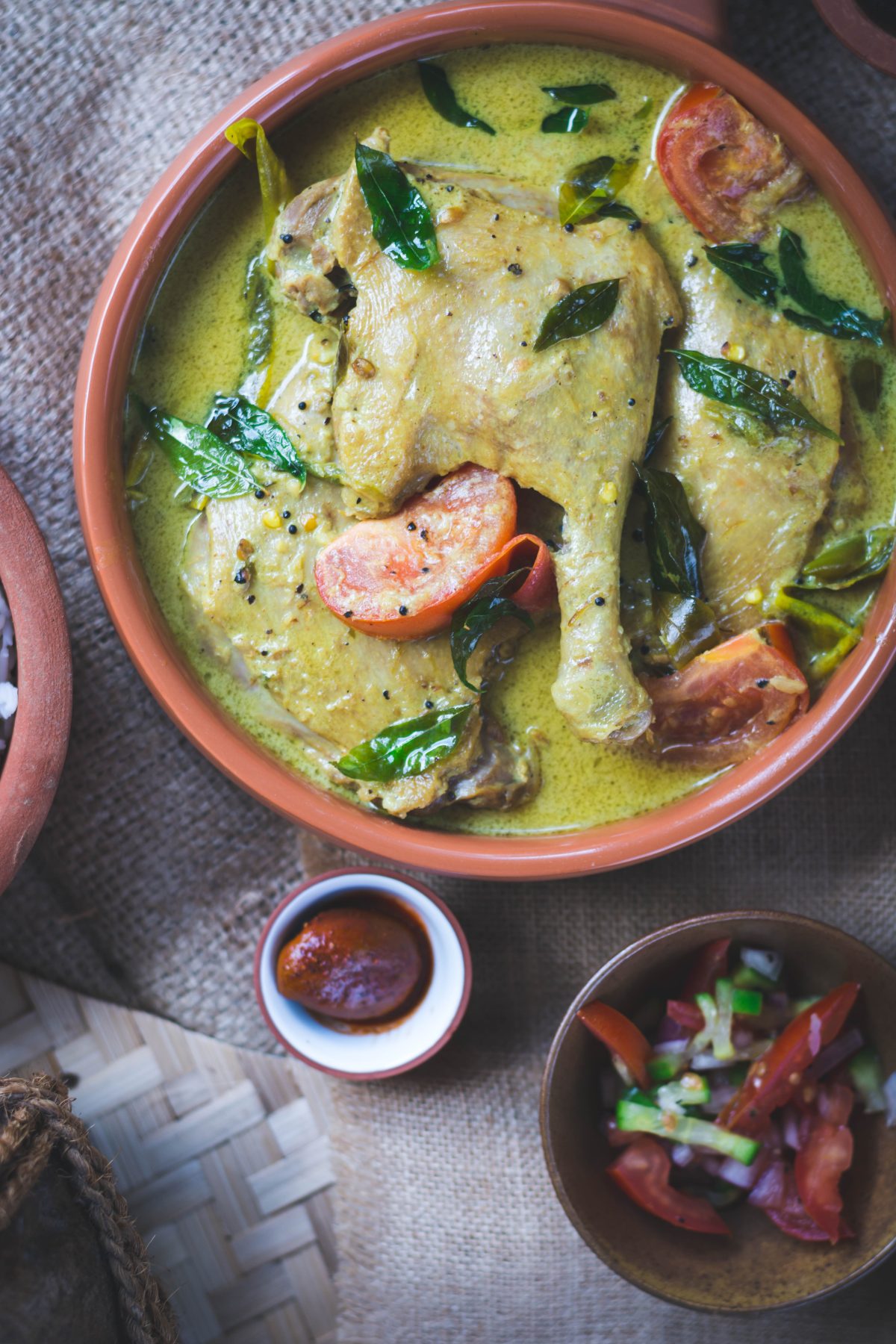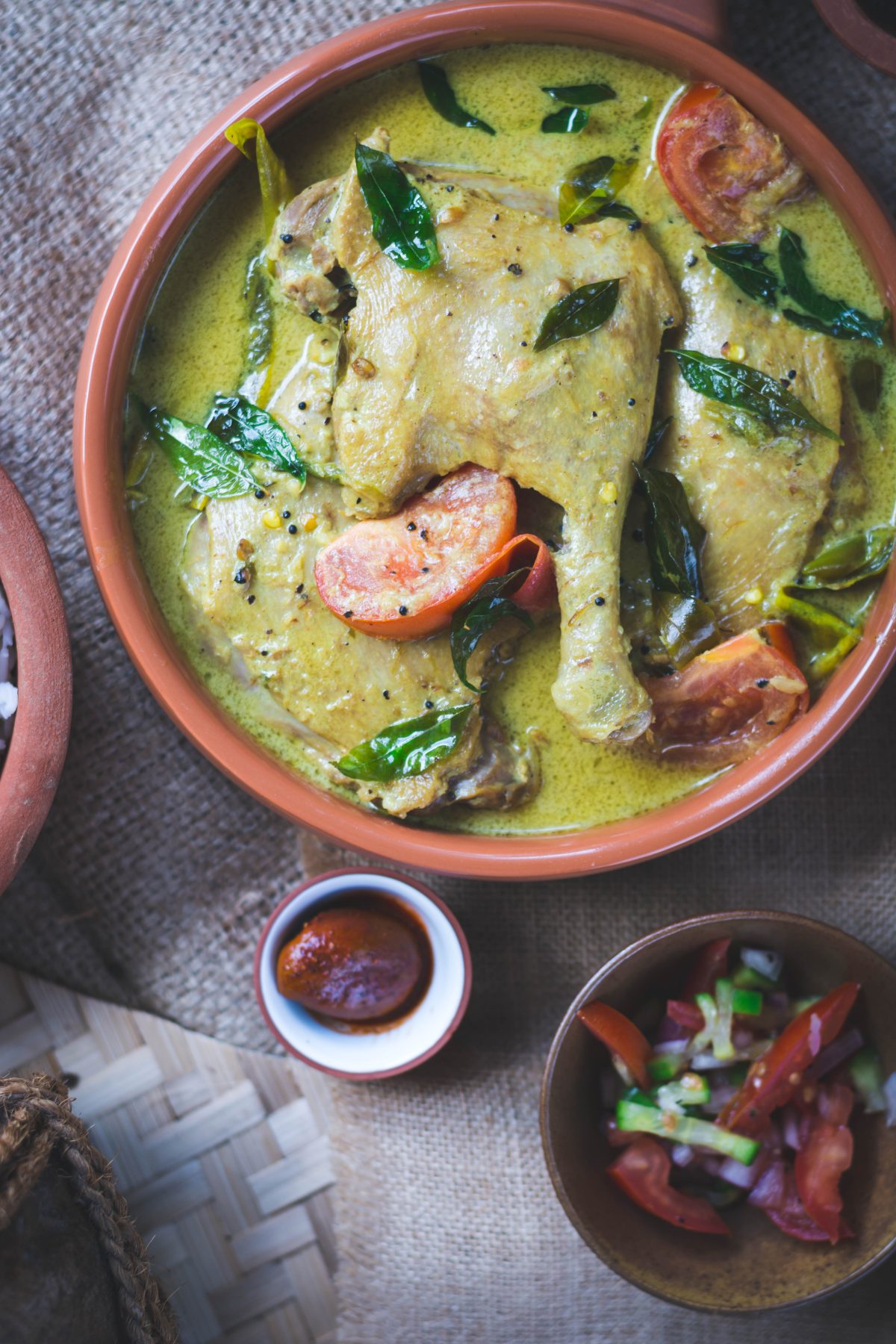 Lucknowi (Or Awadhi) Style Kofta Pulao – Biryani is often considered as a festive dish and hence, it is common to prepare it during the festive season in India. But keeping in mind our summer holidays, I would suggest this Awadhi style pulao instead. It's light, mildly flavoured, less spicy but yet indulgent. A perfect rice dish for entertaining.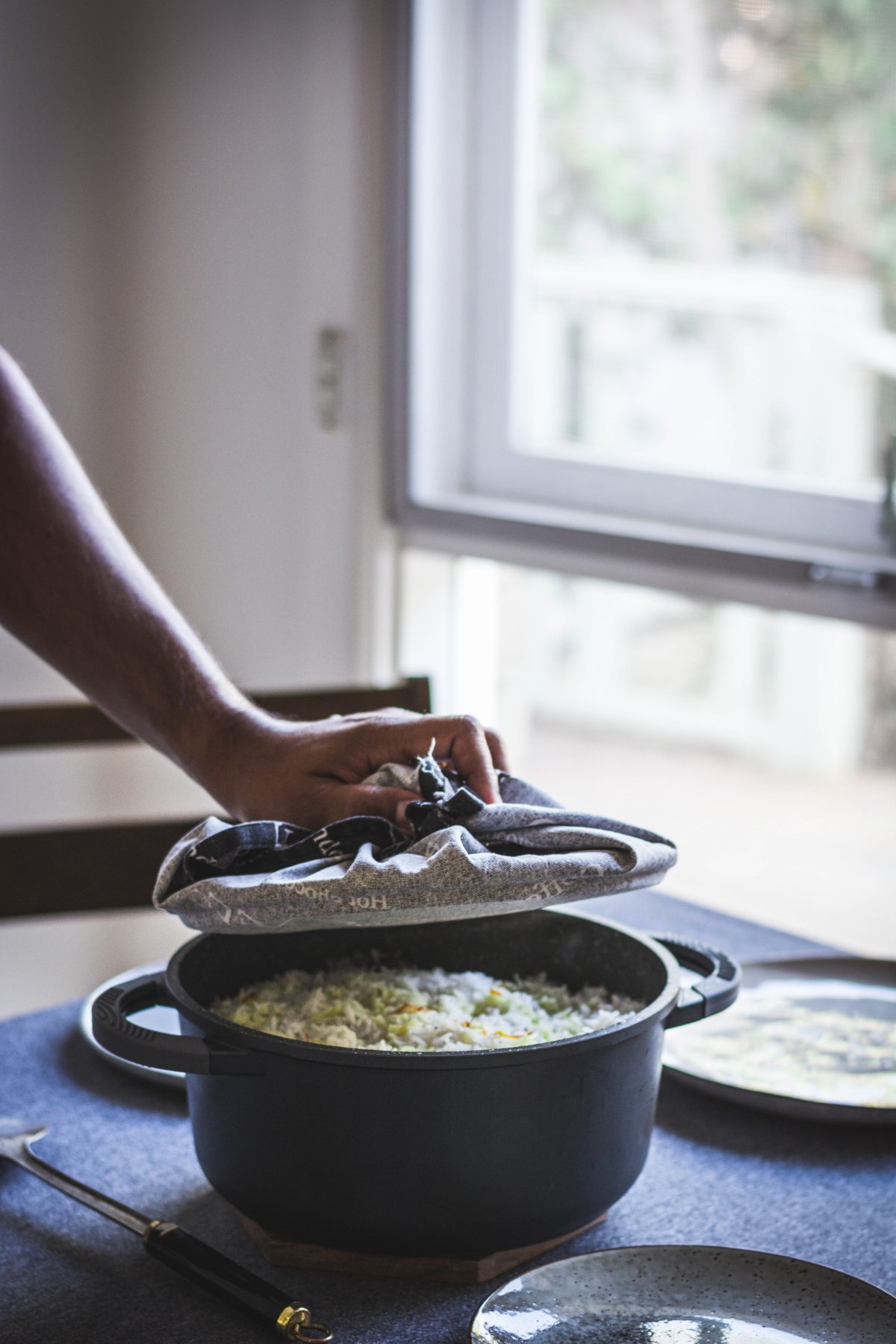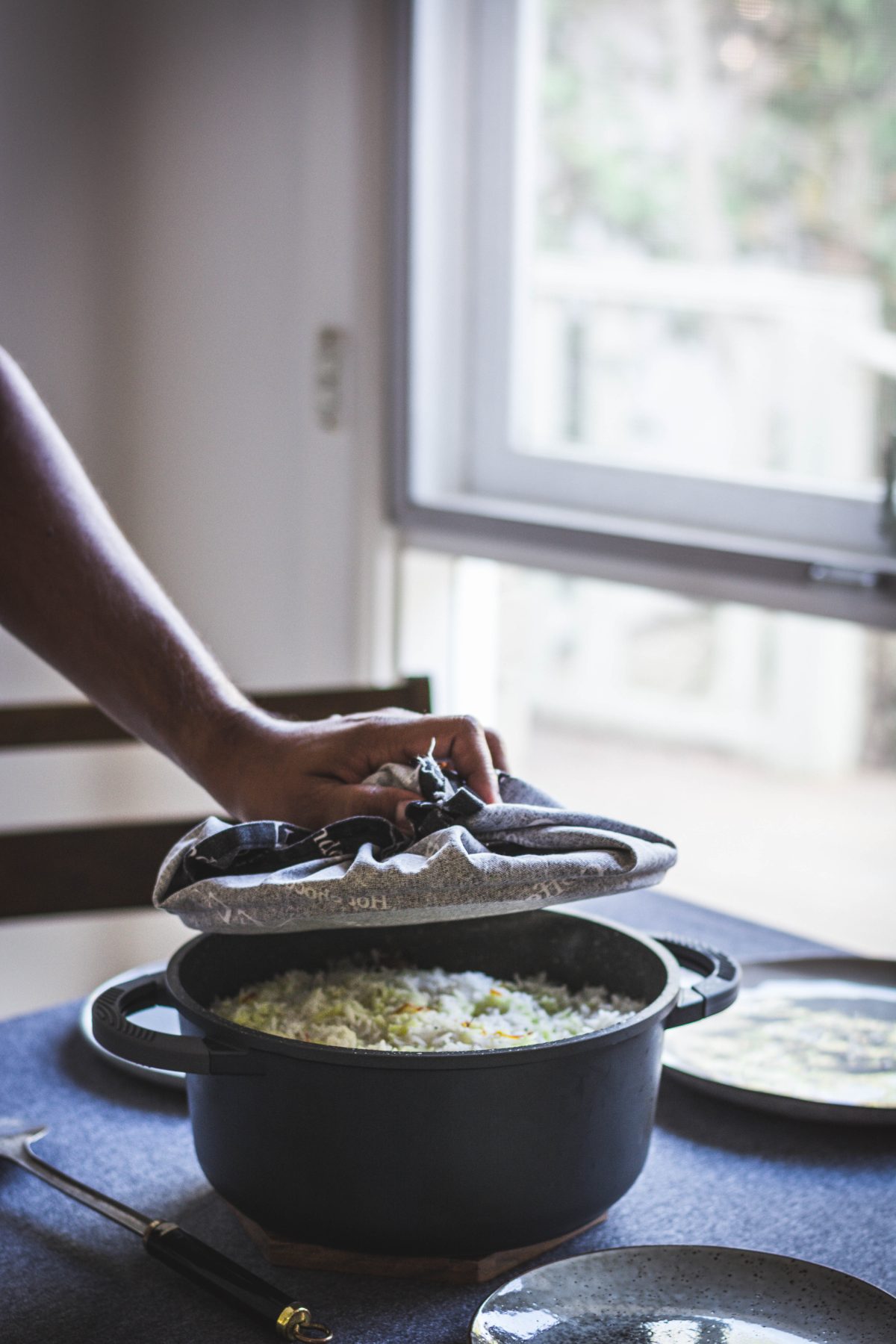 Poached Pears (With Cardamom, Saffron And Pistachios) – From the meager list of desserts that I have on the blog, this one is a top favourite because I absolutely enjoy the flavours. It's a light dessert, not too sweet and quite simple to make. You can make this with whichever pears are in season and is a perfect summer treat.